Nowadays, the idea of a 15-minute dinner is no longer a marketing gimmick. Thanks to modern appliances, you often just need to stick a few vegetables in a processor to have the base for a stew in 2 minutes – or stick a pre-seasoned piece of beef on a pre-programmable oven, and let dinner take care of itself while you have a long, relaxing shower. Let's go over many types of modern kitchen appliances.
How Have Modern Appliances Changed our Lives?
Modern kitchen appliances have redefined our relationship with food and cooking. Even something as simple as chopping vegetables can take three times as long as if using a food processor. Small differences of just a few minutes can easily accumulate, and by the end of the evening, your simple 20-minute dinner can become a 2-hour-long affair.
Plus, many of these appliances also allow us to experiment with cooking techniques that we would normally only find in a professional kitchen. Others allow you to use less oil or added ingredients, making your meals healthier.
The possibilities offered by modern appliances are endless – but so would be the shelf space needed to store every type of kitchen appliance available now. How can you choose the ones you really need? Should you let go of these new gadgets altogether?
What Types of Kitchen Appliances are Out There in 2021?
Ample variety is often accompanied by confusion. Most home cooks don't have the time or shelf space to take advantage of every appliance they want.
Some conveniences are now considered essential or unavoidable. However, others will only make sense if you are cooking regularly and can afford the splurge. Others have very specific purposes, and their target audiences will be equally niche.
Essential Appliances
These essential appliances are found in pretty much every modern kitchen in developed countries.
Fridge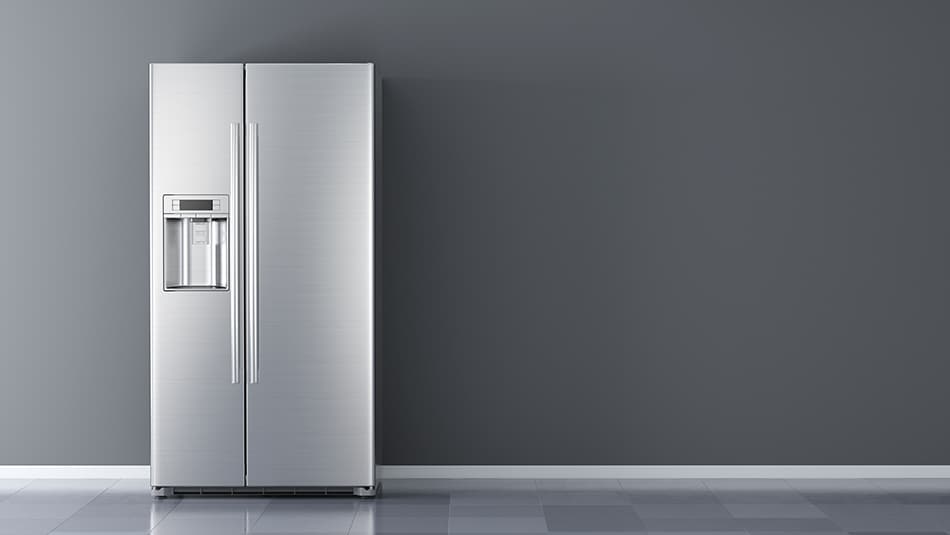 Refrigerators are so ubiquitous nowadays that they come included in many unfurnished or semi-furnished apartments. In this day and age, being able to store milk, meat, and vegetables over several days is a non-negotiable aspect of life.
That being said, there are massive differences between fridges. Offers now range from small "minibar-like" fridges to fully-featured "smart fridges", and most expensive refrigerators with advanced temperature controls, special compartments, and even an internet connection.
Microwaves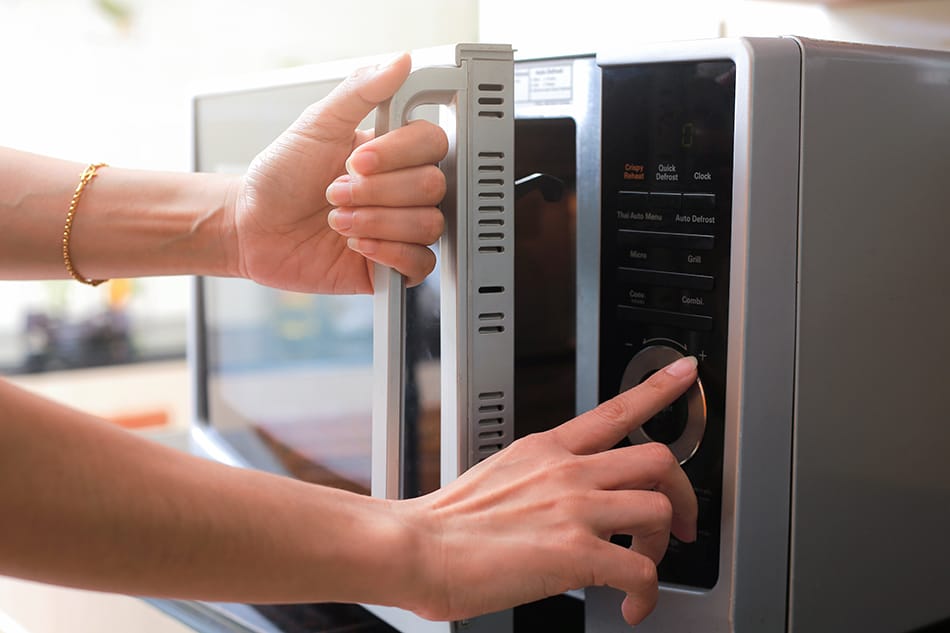 It's hard to believe that microwaves are a relatively recent invention that people used to be distrustful of; they were also invented by accident. Now, microwaves are the fastest way to reheat almost any meal. Meanwhile, microwaveable frozen meals are a well-known trope of what our single years at college looked like.
Microwaves are rarely associated with gourmet food, as they often turn up soggy meals and tend to reheat starchy foods unevenly. However, many high-end models offer special modes and "functions" meant to provide a more polished finish to your day-old dishes. Mid-range models just add extra timers that allow you to cook popcorn or reheat pizza directly.
Coffee Makers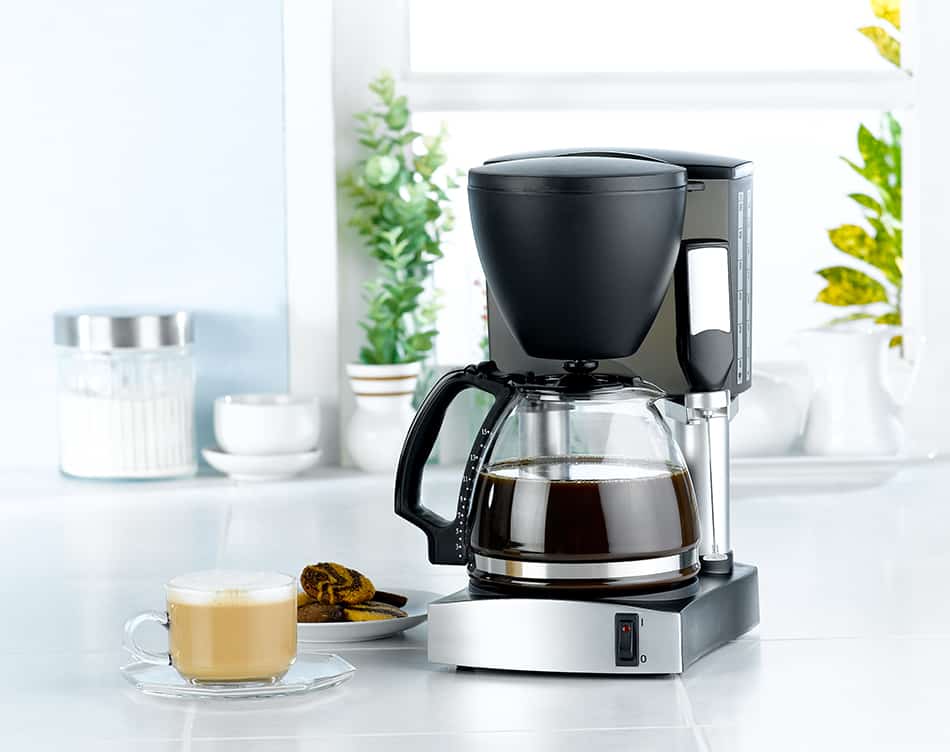 Coffee makers are only good for one thing: making coffee. This, however, does not merit moving coffee makers from the "essential" category into the "single purpose" one. After all, coffee is something that most people drink every day, turning it into an excellent investment.
While it is possible to make coffee on a regular pot, this may be too much to handle for the dexterity of a decaffeinated person. On the other hand, modern coffee maker types have evolved from slow-dripping manual appliances to simple "push a button" coffee pod machines.
Food Processors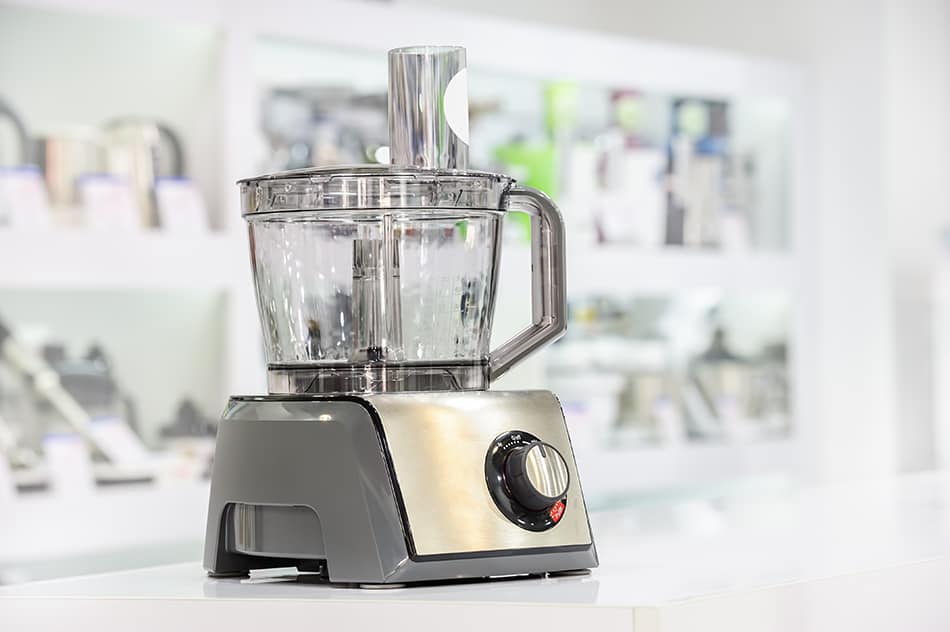 With just two pushes, a food processor can turn a whole potato or carrot into something ready for a delicate stew. Because of this, food processors have now earned their place as kitchen essentials.
Most food processors have the same basic features: a relatively large, circular container in which to put the food that needs to be "processed" and an engine that moves a set of rapidly spinning blades. Basic models add a twist-lock lid and little else; high-end ones usually have different speed settings and blade sets.
Blenders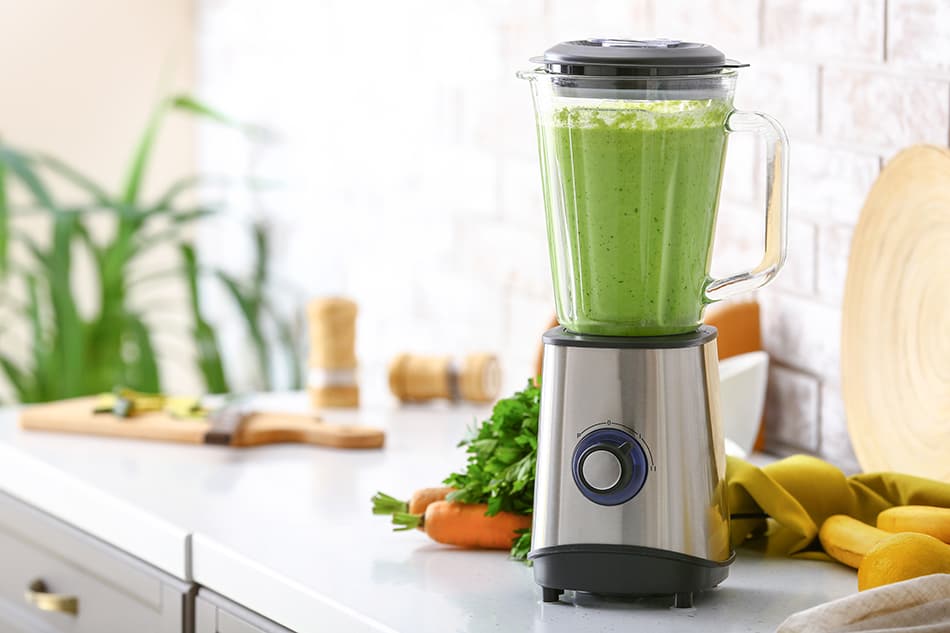 In a nutshell, blenders can do for fluids what processors do for solids. Most blenders are composed of a glass or plastic jar sitting on top of a set of rotating blades. For the most part, you will only need to adjust the speed and rhythm of these blades to alter the consistency of your blend. Yet, blenders can make you a smoothie, milkshake, sauce, or gravy in a matter of minutes.
Modern blenders have stayed faithful to the same basic principles as in the 1960s. Some of the newer models add a timer or allow you to program a few steps, but that's about it.
Electric Mixers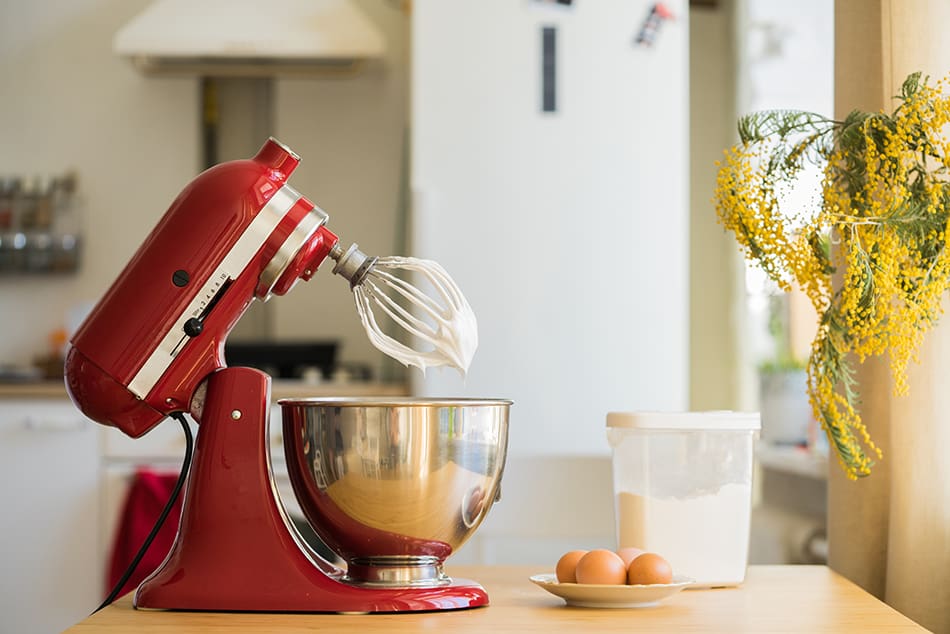 Probably one of the easiest ways to simplify your baking projects, electric mixers offer the same results as a hand mixer – just faster and with less sweat involved. Electric mixers can handle any dough or batter quickly, but their efficiency is particularly evident when making whipping cream or mayo.
Kettles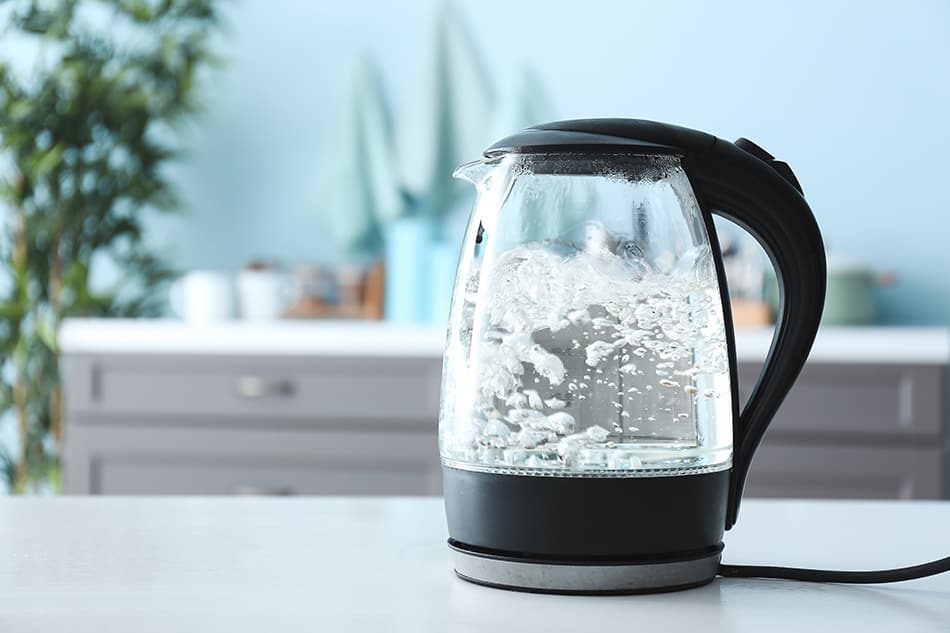 Kettles are a somewhat controversial addition to an "essential appliance" list. This will depend largely on who you ask: on the other side of the Atlantic Ocean, British homes tend to consider electric kettles as useful as microwaves.
In the United States, they remain relatively rarer. This is partly because water heaters tend to be a lot more potent, so many prefer to use the scalding water from the tap to make tea directly. In addition, differences in voltages make it more cost-effective to have an old-school stovetop kettle.
Dishwashers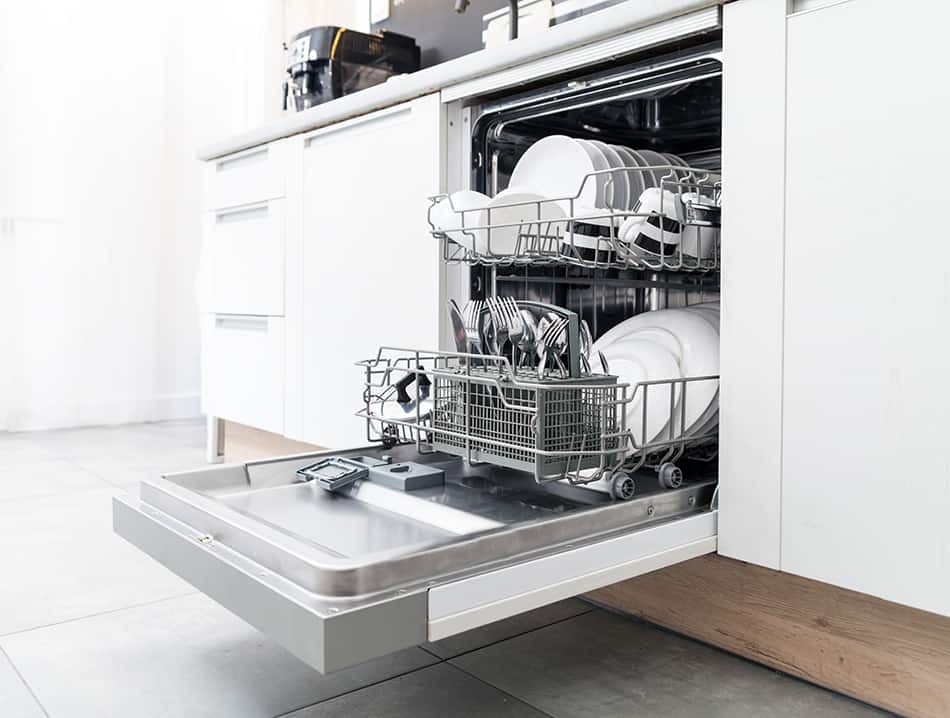 Dishwashers are still considered a sign of affluence in much of the world. However, they are becoming increasingly common – and for the most part, once someone experiences the convenience of a dishwasher, they immediately move it to their essential list.
Dishwashers are surprisingly complex and bulky machines, so they often need dedicated space. There are a lot of mechanisms involve in covering all your dishes with high-pressured water streams at the right temperature. Some of the latest models offer precise washing cycles and in-depth water temperature controls. However, the true signs of a quality dishwasher are often its energy efficiency and the way they arrange internal shelves to save space.
High-End Conveniences
High-end conveniences are often very flexible, and most are likely to be used at least once a week – as long as you are a devoted home cook. However, if your space or budget is tight, you can probably do without these appliances for a few months.
Because of this, it will pay off to postpone your purchase to buy a pricier high-quality appliance that will last for several years.
Toaster Ovens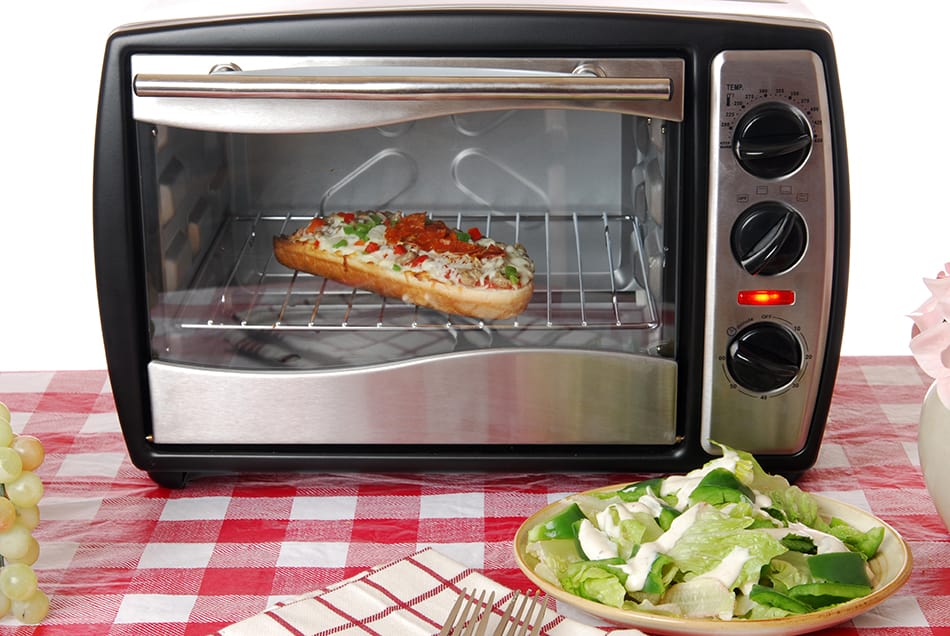 At first glance, a toaster oven is a mere single-purpose appliance. Because of this, most of them tend to be too expensive for something as basic as a grilled cheese sandwich.
However, even a mid-range toaster oven can double as a mini oven. They offer a great way to quickly reheat pastries or any flour-based products without the sogginess left behind by microwaves.
Learn more: 22 Different Types of Oven with Pictures
Mini Grills
Sometimes also known as countertop grills, mini grills can create a small, simplified barbecue for one or two people without the need to set up coals or a flame. Mini grills are particularly popular among paleo cooks, as they offer a great way to cook meats without the added oil of a frying pan. Yet, you won't have to sacrifice the charred edges or the delicious scent they produce.
Pressure Cooker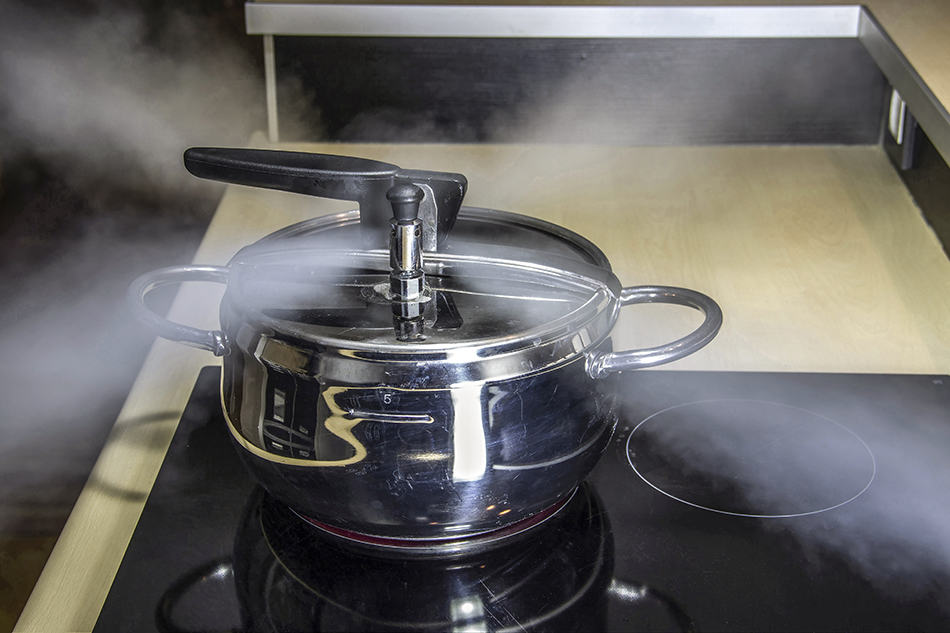 Most pressure cookers appear pretty simple: a heavy-lidded pot, often similar to a rice cooker, with a high level that ensures all the heat stays safely locked inside. Newer models may be prettier, but expect no controls fancier than a temperature dial or a timer.
Pressure cookers are not the kind of appliance a gourmand gets. On the contrary, they are sought after by those who are specifically seeking to save time and don't mind sacrificing flavor along the way.
Pressure cookers can make even the harshest, gamiest meat soft in a fraction of the time. If your diet includes a lot of pulses or legumes, pressure cookers can also help you cook them much more quickly.
Rice Cooker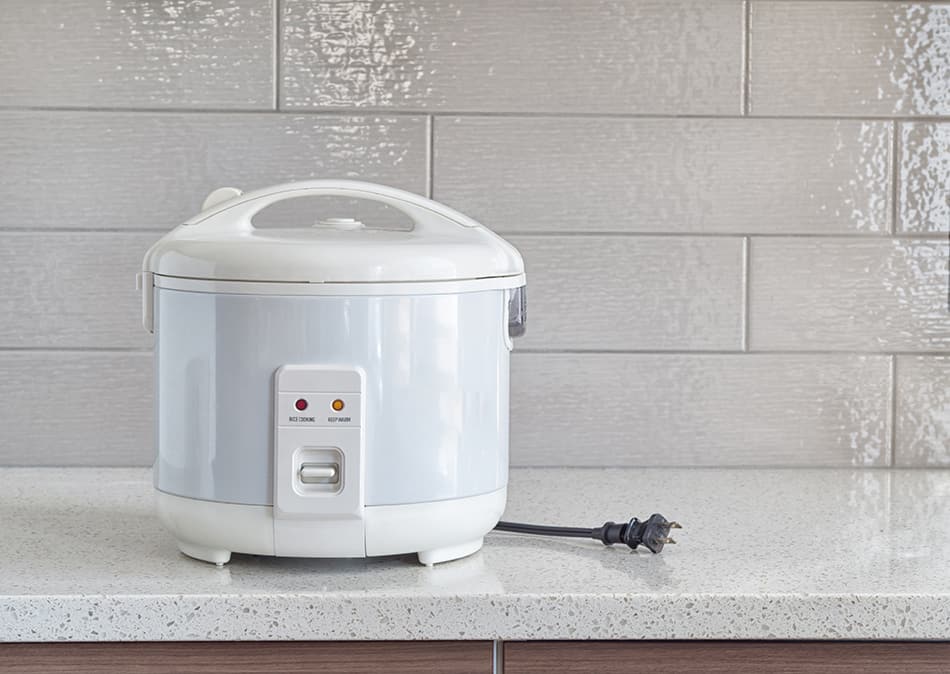 Rice cookers may only be used for cooking rice – but if this is one of the staples of your diet, then a rice cooker should be immediately bumped into the "essential" category. Even if rice is a sporadic side, a rice cooker will provide you with consistently well-cooked rice. It will remove much of the guesswork involved in adding the right amount of water or balancing the risk of a soggy concoction against that of a burnt pot.
Newer rice cookers often double as slow cookers, or at the very least, as steamers. They are also relatively inexpensive. If you are now beginning to explore your culinary talent, a rice cooker will therefore go a long way in helping you prepare impressive meals.
Air Fryer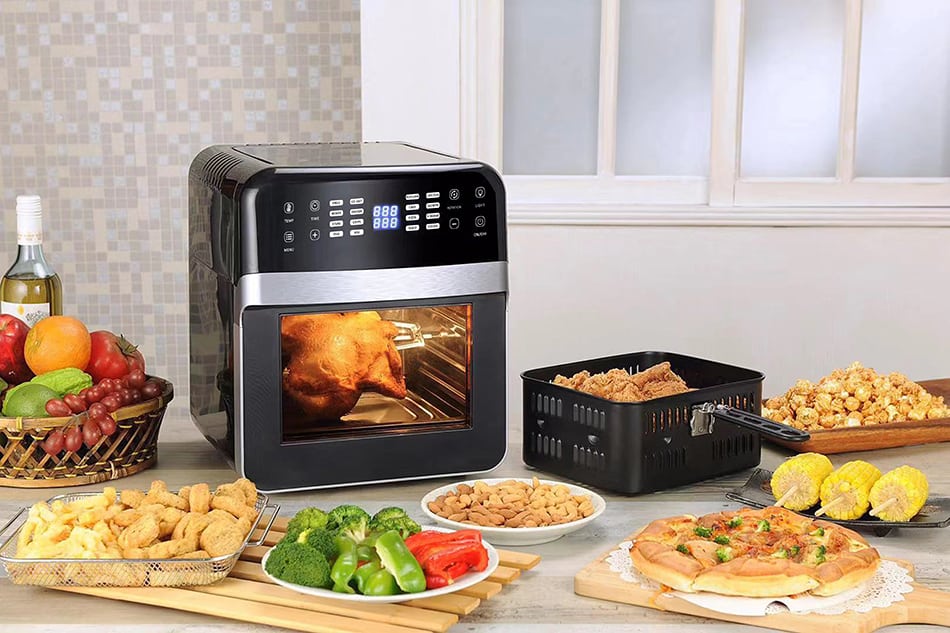 Air fryers have been around for approximately 10 years, but it was only during the 2020 lockdown that they gained memefied status. As much of the world shut down, cutting access to our favorite fast foods and chain restaurants, air fryers rose to provide a healthy home alternative.
Most of the time, air fryers are touted as an alternative to deep fryers. Pretty much any meat or vegetable can be dipped in a gooey batter or tempura mix and placed inside an air fryer. The result will be crispy, cooked-through meat without any of the oil required for deep frying.
Because of this, the last few months have seen an explosion on air-fryer-based recipe books. Pretty much any restaurant dish now has an air-fried version. With the help of a few pieces of aluminum foil, an air fryer can cook you an entire three-course meal.
Steam Ovens
Steam ovens were created as a faster alternative to regular convection ovens. A steam oven is a tightly sealed compartment in which very hot steam is used to cook any meats and vegetables placed inside. The moisture from the steam itself will help keep foods moist and soft, but it will keep them from developing the crispy layer afforded by an air fryer.
Up to a few years ago, the idea of a home steam oven was still considered a bit of an eccentricity. Even now, even the smallest models will have a digital panel with advanced settings and modes of operation. Often, they also come with a pre-programmed internal memory, which will provide you with the right temperature for quick dishes such as steamed vegetables, garlic bread, or leftovers.
Digital Scales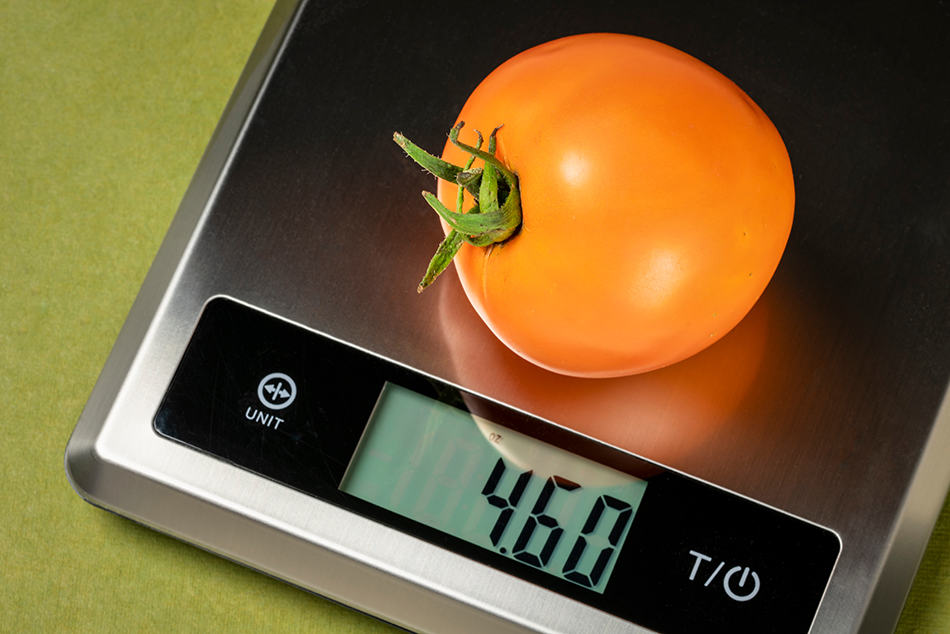 Most people can go their whole lives without bothering to weigh each specific ingredient: after all, most recipes use more practical, visible measurements such as cups and teaspoons. For most entrees and savory dishes, these standard household measures are good enough to keep basic proportions working.
However, people who are serious about baking or breadmaking will need more precise measurements. In such cases, a digital scale will be necessary. Very simple models are little more than a flat plate and an LED screen. However, better models often include additional containers to weight liquids or rapid unit conversion guides.
Sous-Vide Ovens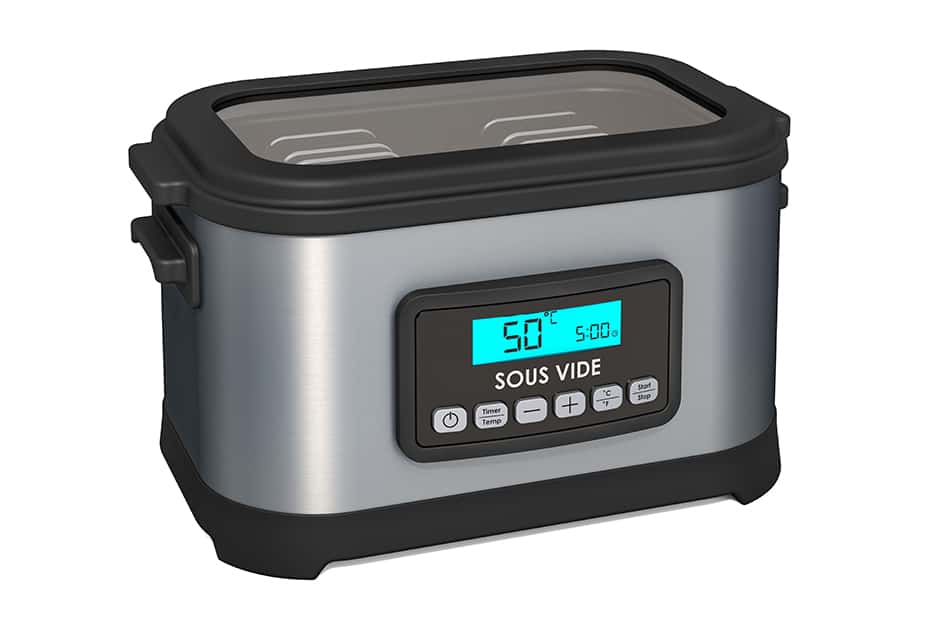 Sous vide ovens are at the highest edge of high-end kitchen appliances. Most of the time, these are reserved for restaurants or very devoted hobbyists.
A sous-vide oven allows you to cook meats under the trendy new method of the same name. Sous vide involves creating a vacuumed glass jar, which is then surrounded by very hot steam. The meat is then placed inside the glass jar and left to cook for a very long time (usually 12 hours or more).
Sous vide ovens create very soft meats and roasts that are packed with slowly-developed flavor. For example, a pair of gently seasoned lamb chops under this method will be soft enough to be cut with a spoon or a plate. In addition, any garnish herbs will keep all their aromatic compounds intact, creating a mouth-watering cloud around the dish.
Slow Cookers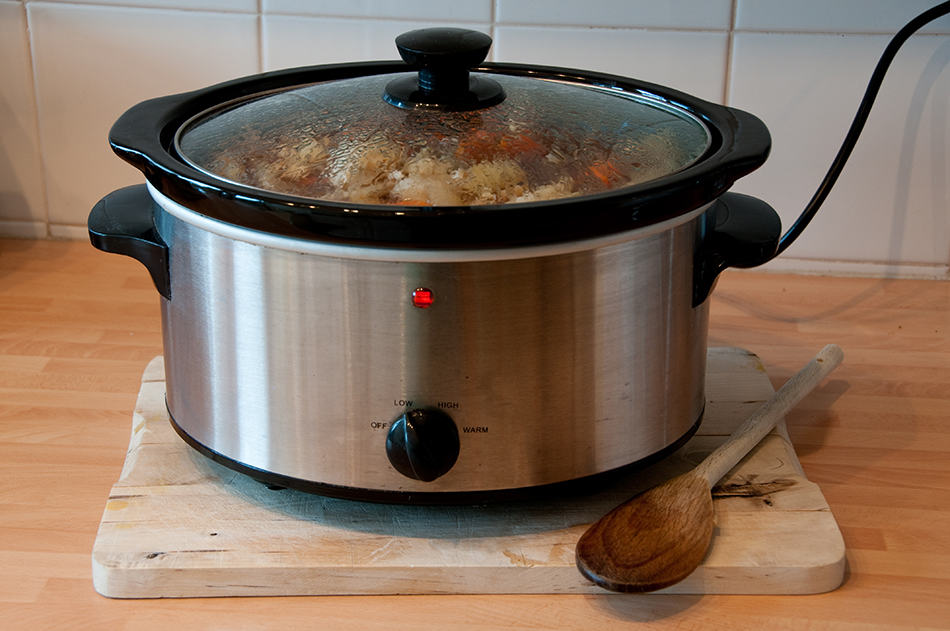 So what happens if you are looking for soft, slow-cooked dishes without spending the equivalent of a small car? Slow cookers are the answer for you. Budget-friendly and resilient, small slow cookers use a hot plate and a very thick ceramic pot in order to cook meats very slowly.
Most slow-cooked stews and soups will require at least 6 hours of operation. Because of this, they often provide a great solution for working adults: just drop meat, veggies, and seasonings inside, with a dash of broth at most, before you leave for work. When you come home after a hard day's work, you will arrive home to find an aromatic and warm meal ready.
Single-Purpose Appliances
Most single-purpose kitchen appliances can be very useful for very specific groups of people. Most are meant to simplify more complex or time-consuming cooking tasks. However, many often look a lot more useful than they are – so avoid buying any of these on impulse.
Popcorn makers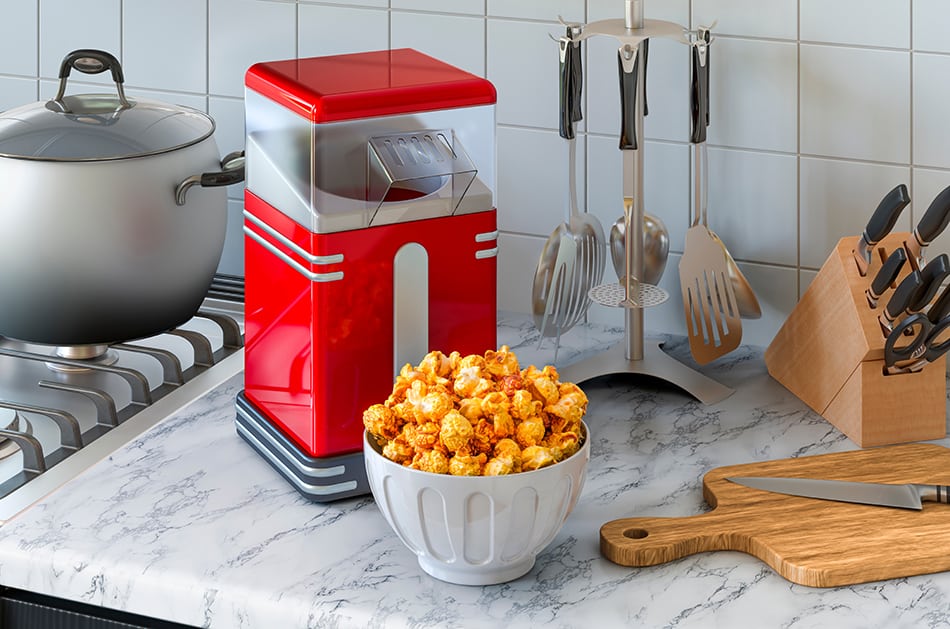 Popcorn makers are a great conversation starter whenever you have company. Manufacturers know this and often design them accordingly: expect to see many vintage-inspired popcorn makers that look like miniature versions of those in 1950s cinemas or spaceship-inspired steel balloons.
For the most part, the technology behind popcorn makers is pretty simple: just hot air meant to cook any corn kernels you throw inside. Some models will also include an extra container for butter or spices. At the end of the day, a popcorn maker just makes popcorn – so there is no need for anything fancier.
Food Dehydrators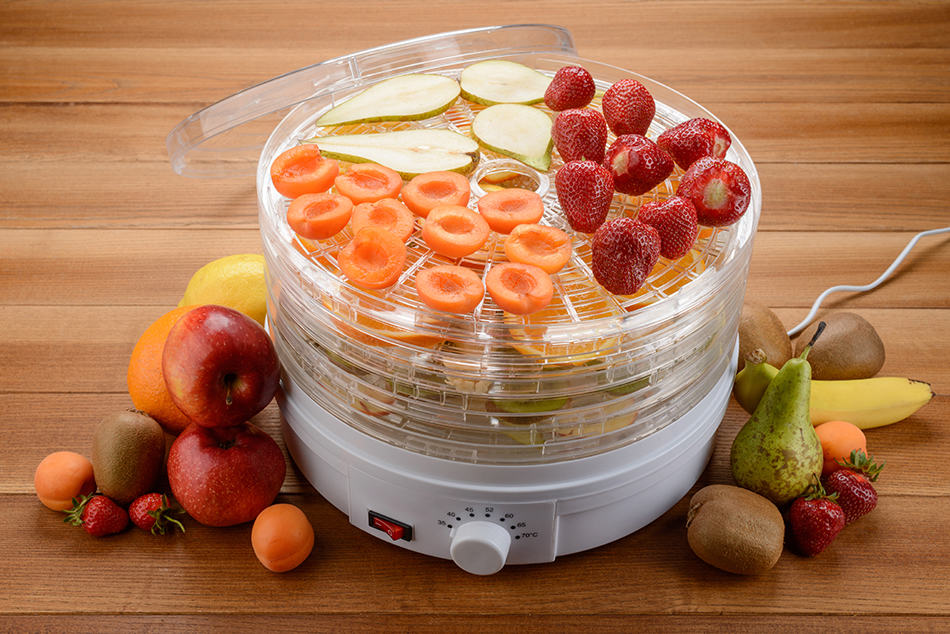 Just like their name indicates, food dehydrators are used to extract moisture from fruits and vegetables. They can be useful for anyone with a home garden who wants to turn their summer harvest into sundried tomatoes or long-lasting peas.
If you like to add dried fruits to your baked goods, a dehydrator can also help you turn specific grapes and berries into high-quality raisins and currants. However, you'll be hard-pressed to find a food dehydrator in most homes – even that of a professional chef.
Cupcake Makers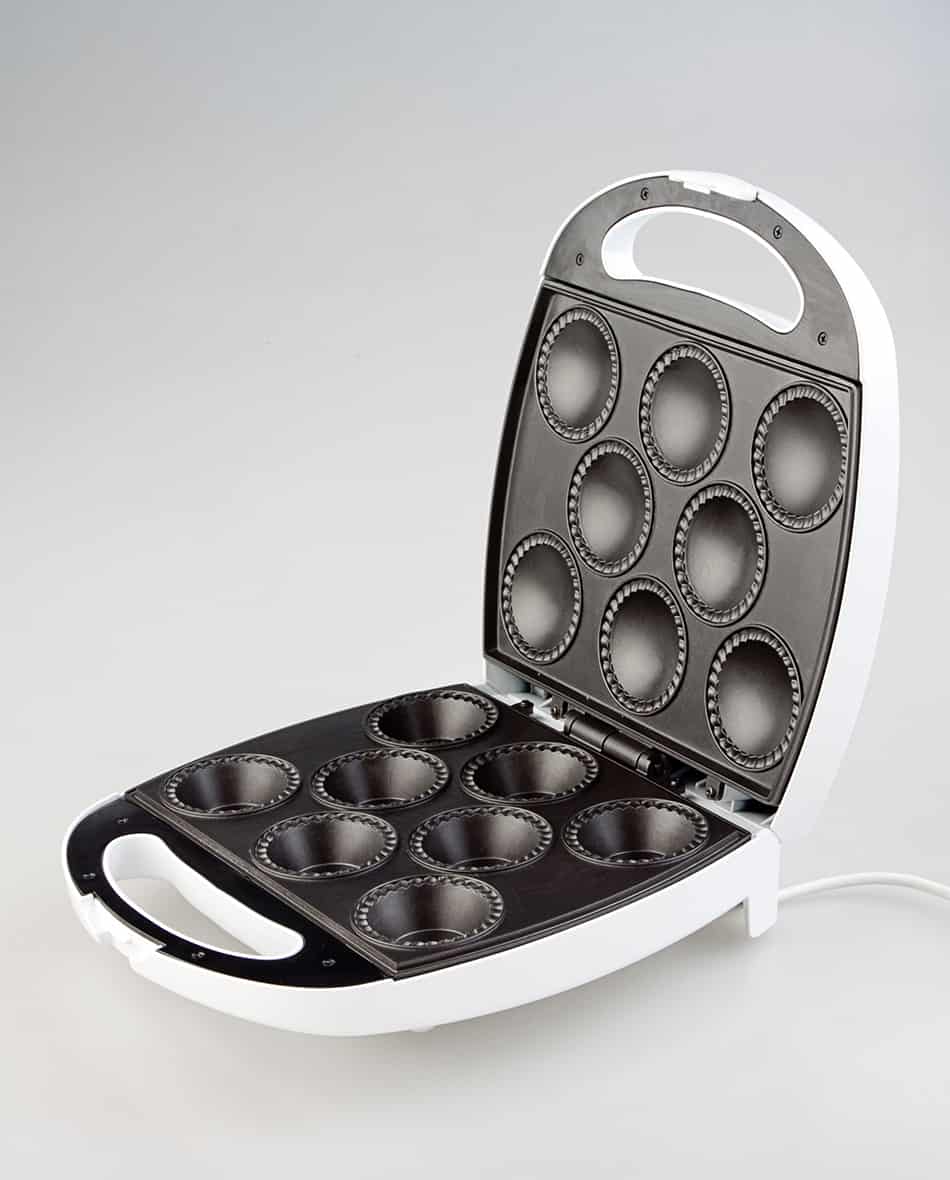 Cupcake makers are small, portable ovens that offer a steady baking temperature. They are often built around a tray that already has the cupcake holders cut into it. In this way, you can just pout the cupcake batter into the cupcake whole, plug in the machine, and get a timer going.
Most cupcake makers offer no temperature controls and no option to remove the pre-shaped cupcake shapes from the main tray. Because of this, you won't be able to use them for anything else.
In the same category as cupcake makers, we can include many other similar "easy oven" appliances. This includes donut makers, scone makers, and even bagel makers.
Wine Cellars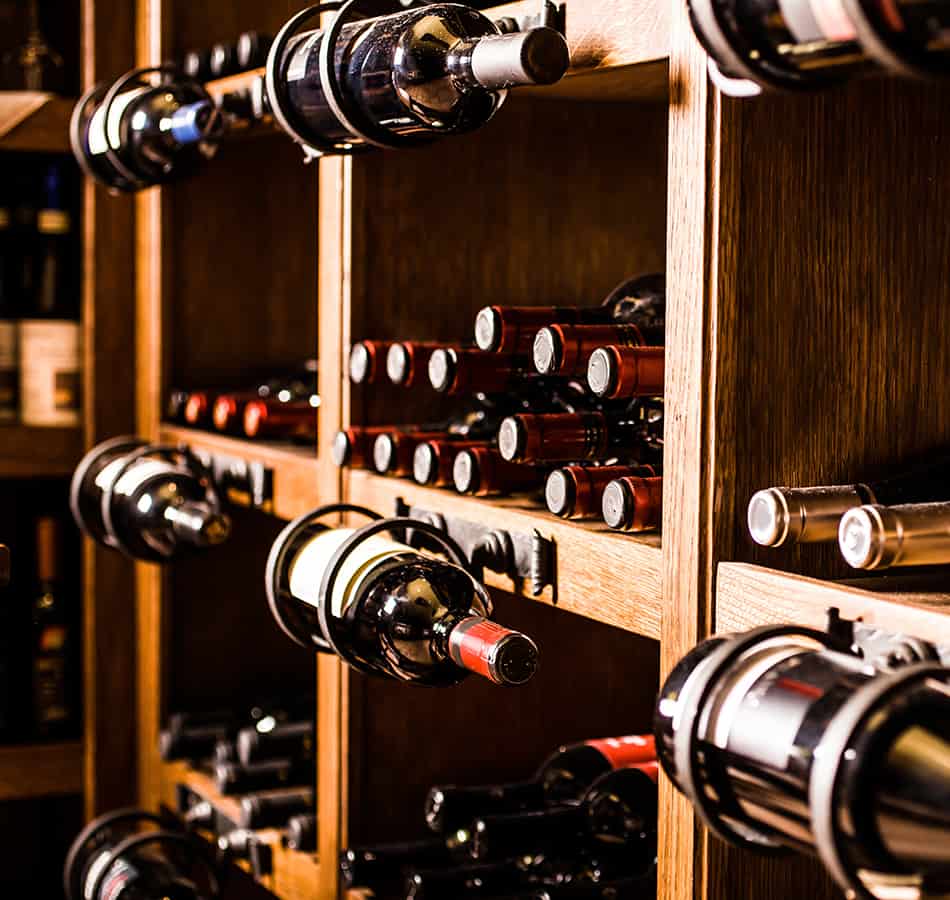 Wine cellars are small minibar-style fridges meant to preserve and display your wine collection. Most of them are set to keep a temperature between 32 and 45 F, which is regarded as ideal for long-term wine storage. However, this is too hot to preserve vegetables or meats.
Smart Appliances
Just like it has altered the way we approach security and energy savings, the Smart Home revolution has also left a deep impact on our kitchens. Most smart kitchen appliances are high-end versions of existing appliances that have already been mentioned on this list. So what makes them "smart" exactly?
Their main point in common is the ability to connect to your home's internet network. Smart appliances can send information and receive commands via the internet, usually to a smartphone app. Depending on the appliance, this ability will translate into different functions:
Smart Refrigerators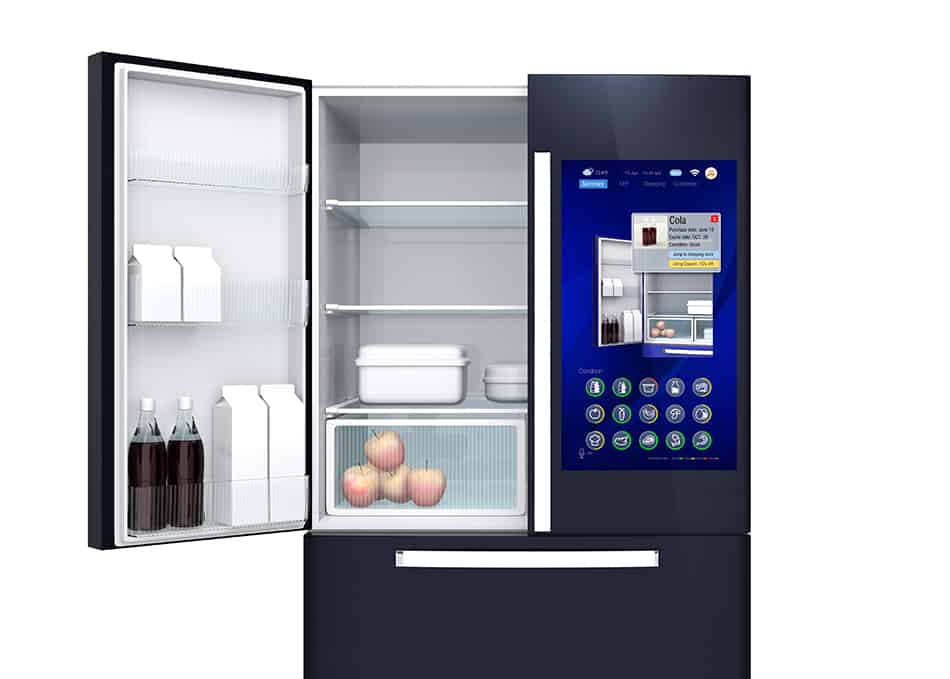 Usually, smart refrigerators are capable of providing live updates about their internal temperature and energy consumption. As fridges are also pretty large appliances, some models use the extra space to add an integrated tablet to one of their doors, which you can use to take notes or pull out recipes and shopping lists.
Others add weight sensors and internal cameras. This will allow you to check the contents of your fridge while you are still at the grocery.
Coffee Makers, Toasters, and Blenders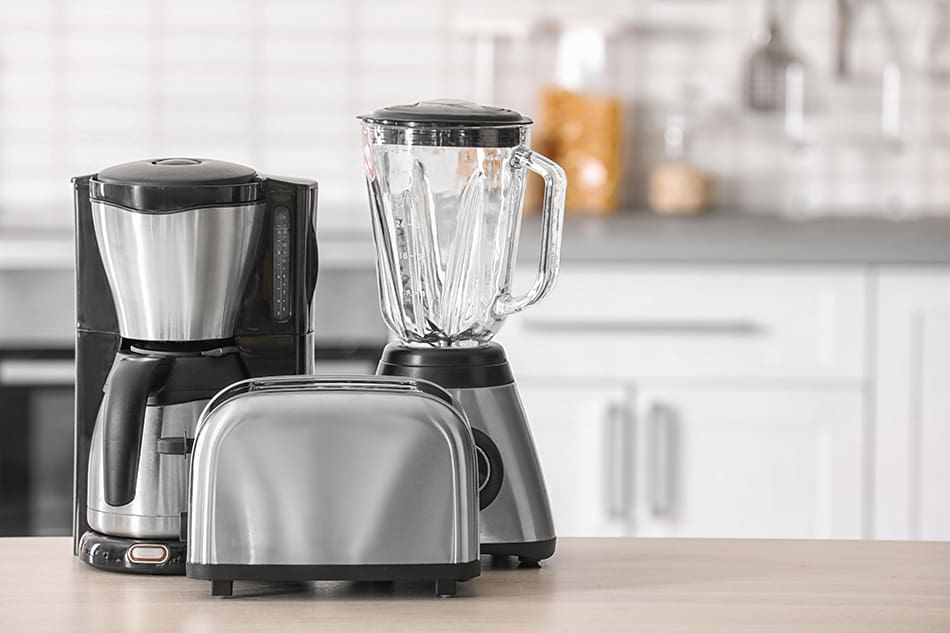 In what can be the ultimate compromise between make-ahead and freshly-made, "smart" small appliances that accept voice commands can create a whole breakfast in minutes. For example, you can leave a coffee pod and a few slices of toast in place from the night before. Upon waking up, you will only need to say, "Alexa, make coffee," and have it ready by the time you are done dressing.
More complex smart appliances are compatible with "If this, then that" programming. This can offer more complex synchronization between devices: for example, starting the toaster as soon as the coffee maker sends the signal that it's done or turning the lights on whenever you turn on the oven.
Ovens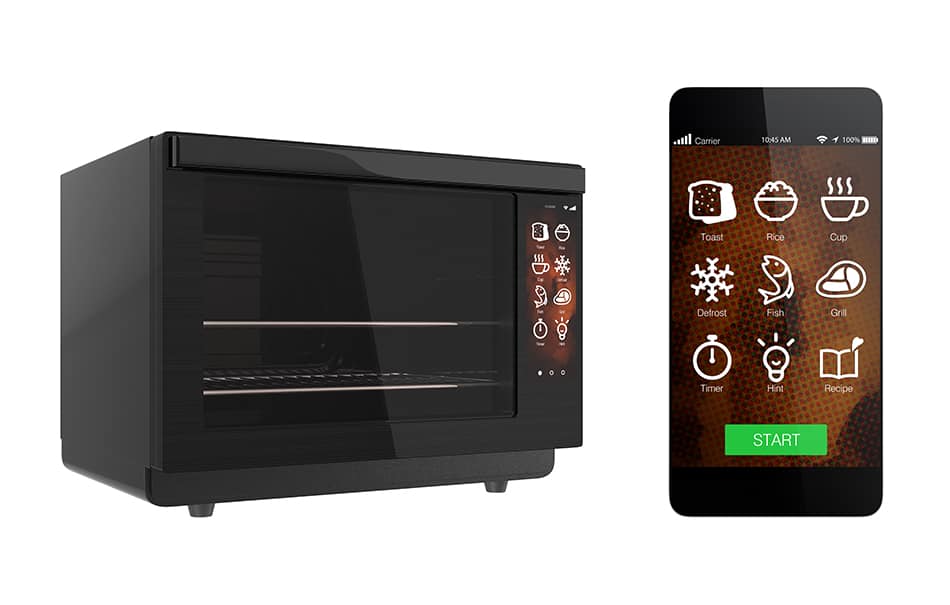 Smart ovens can often be programmed ahead of time, with specific timers and temperature fluctuations. Have you ever had to interrupt what you are doing to quickly change your oven from a cooking-friendly medium temperature to a final "browning" for a few minutes? Now, this can all be done directly from your phone.
Dishwashers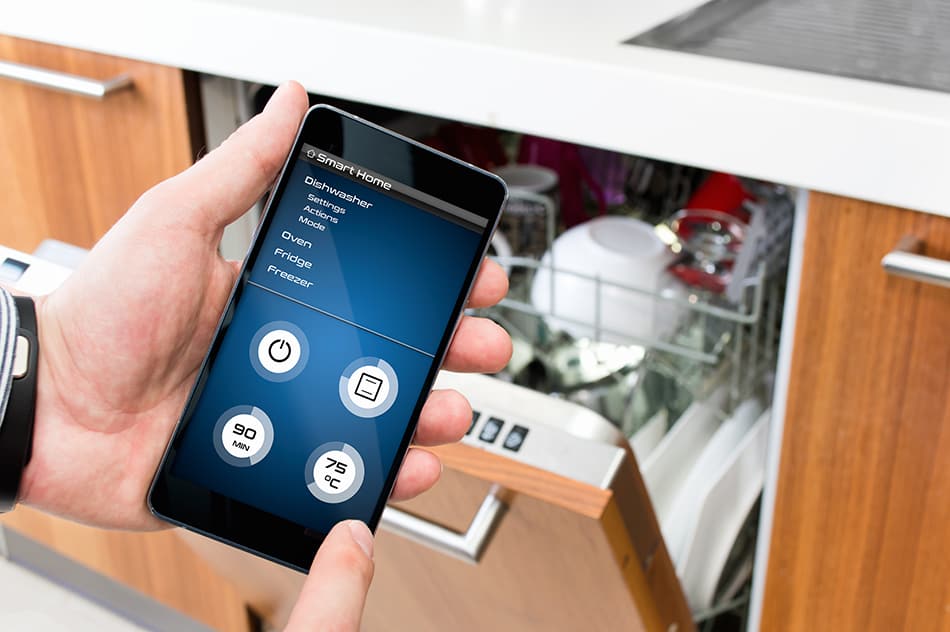 Smart dishwashers can usually send and receive information via the internet. If you have the option for voice commands, then you can set the chain going remotely. Then, you can always check your phone to see which part of the washing cycle the machine has reached or how long you have to wait until you have to put the dishes back in the cabinet.
Final Thoughts
These days, it seems that there is a different kitchen appliance for almost every use – and most of us just don't have the room to store so many bulky objects. Some appliances are used every day and are therefore a no-brainer since not having them would significantly hinder your comfort.
In the case of high-end or single-purpose appliances, like cupcake makers, sous vide ovens, and rice cookers, it will come down to your eating and cooking habits. Either way, a well-informed purchase should also consider quality and durability, rather than just following an impulse triggered by a bright "on sale" sign. Make sure you research exactly what you need before you spend!