Who could forget the glamorous Marilyn Monroe, with her special dress style and heart-warming charisma? Even though many decades have passed since her untimely death, there are still many of us who prefer to keep her close to our hearts – and in our bedrooms.
With so many Marilyn pictures and decorations that remind us of her timeless beauty, it makes sense to create a Marilyn Monroe-themed bedroom decor to keep her memory alive. By adding a few simple and subtle touches to your bedroom, you can recreate the classic 50s Hollywood era. Want to know how? Then take a look at my tips and ideas below:
Marilyn Wall Stickers as A Focal Point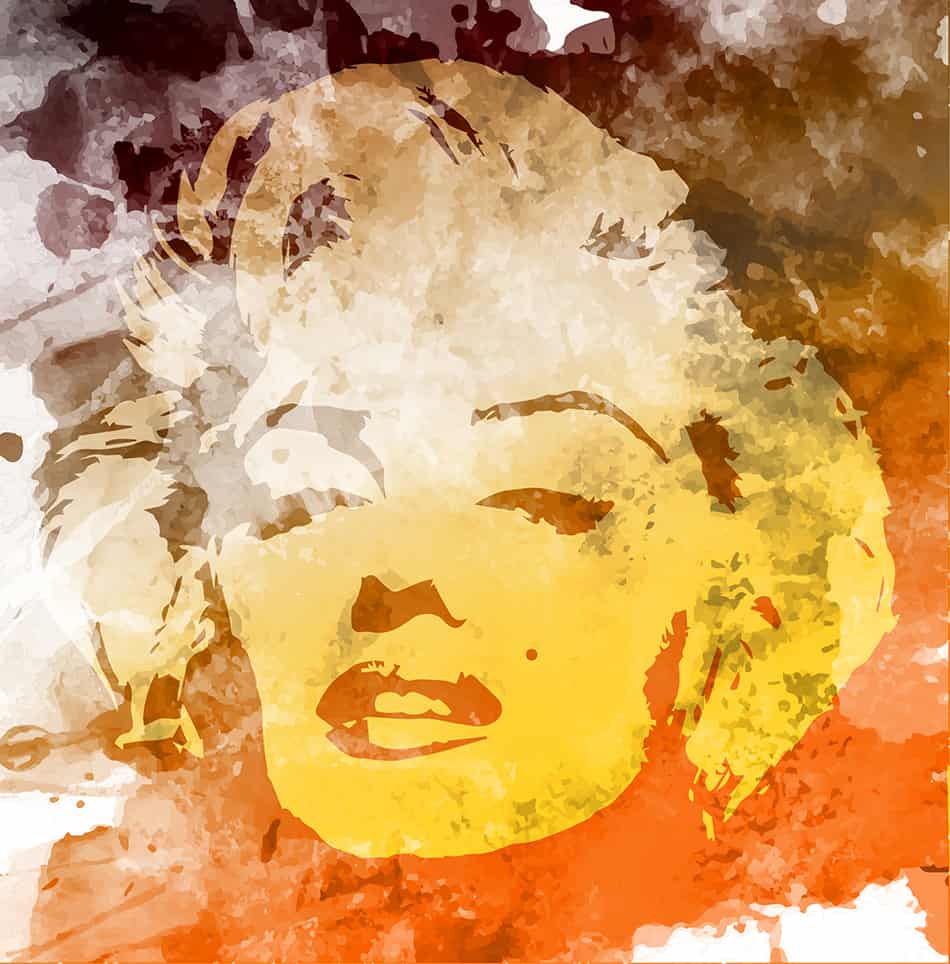 Wall decals and stickers play an important role in your Marilyn-themed bedroom. By using such stickers, you can easily remove them whenever desired. Wall markers provide a glamorous look and enhance the bedroom's beauty.
These stickers are easily removable and come in a variety of colors. So no matter what your decoration taste is, a Marilyn Monroe wall sticker makes a great option for die-hard fans of the Hollywood starlet.
Teens will especially love the concept of Marilyn wall stickers in their bedrooms as they can easily remove the stickers and replace them with new ones whenever they get bored of looking at the same one.
Wall decals are designed with lots of details and add elegance to a themed bedroom. You can also add the stickers of other classic Hollywood celebrities to make the theme more pronounced.
For adults, Marilyn's signature red lips and smoky eyes as a wall decal will be the perfect focal point in the bedroom. When used against a white wall, the large decal will transform the space for very little cost and effort.
Choose Wallpaper Over Paint to Create Contrast
View this post on Instagram
Since the classic Hollywood era revolves around big contrasts, it makes sense to opt for Marilyn Monroe wallpaper to highlight the theme in your bedroom. For example, choose a wallpaper that displays the full figure of Marilyn in black and white with her emphasized red lips.
Alternatively, you may choose a black-and-white wallpaper design that shows the star in different poses.
You will have noticed that most Marilyn posters, photos, and accessories are in black and white. Since you'll want the images to stand out in your overall bedroom design, opt for a different wallpaper image for each wall.
Each wallpaper print can display Marilyn as a full figure or just her face, but try to keep the colors the same on all the walls in order to support the classic Hollywood theme. Keep in mind that the combination of black and white tends to be very popular for contemporary bedroom decor.
Use Art Deco Features
View this post on Instagram
Geometric art deco features are the most common interior design elements in the classic Hollywood style. The same goes for a Marilyn Monroe-themed bedroom.
By adding art deco accessories, such as a metallic figurine of Marilyn on the bedside table, an elegant table lamp in the shape of the star, or her stenciled image or quotes on the walls, you'll be able to successfully achieve the 50s glam look in your bedroom.
To support your motif, place books about Marilyn on the corner desk or at your bedside. To take the theme to the next level, hang curtains that display the picture of the actress. Remember that the fixtures and fittings in your bedroom must be of contemporary nature in order to make all the difference in achieving the look you're after.
Invigorate the Space with Marilyn's Femininity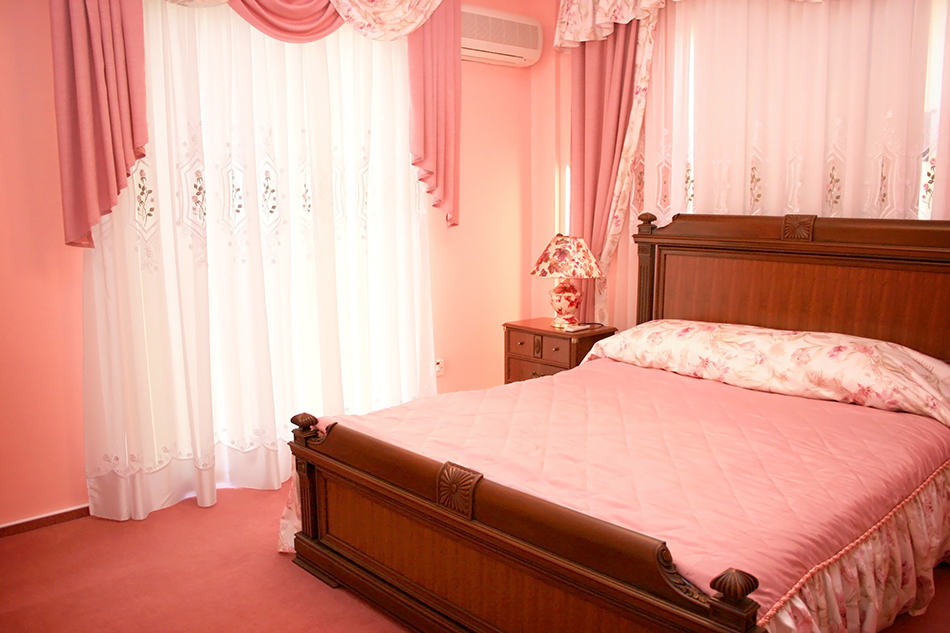 Since most images of Marilyn show her fragile and feminine side, it's important to choose soft textures to support the theme.
Even if you want your bedroom to have a masculine look, you can still use soft textures to tone it down, such as a looped or fur rug, a leather or fabric chair, a collection of vintage Marilyn magazines on the bedside table, and floor-to-ceiling curtains.
Liven up The Bedroom with Sexy Memorabilia
View this post on Instagram
For added elegance, Marilyn's image can be created as a centerpiece on the wall. By painting her image (or paying an artist to do it for you) and placing it above the bed or close to the bookshelf in your bedroom, you'll not only liven up the space, but it will also be an inviting room to spend time contemplating in.
The other essential part of the look is luxurious furniture in the shape of an oversized red lips sofa, upholstered headboards, Marilyn photo frames, her films collection, blankets with her printed autograph, or any other sexy memorabilia of the actress you can find online or at your local antique store.
Hang an Oversized Photo of Marilyn
There is no denying the starlet's hunger for attention wherever she went. To make her the center of attention in your bedroom, consider hanging an oversized framed picture on the wall opposite to the bed. Be sure to choose a sultry image to create a romantic vibe. Alternatively, go for a smiling image to create positive energy.
Full-body shots of Marilyn work well in bedrooms, so choose a photo that suits your personal style.
Opt for Contemporary Lighting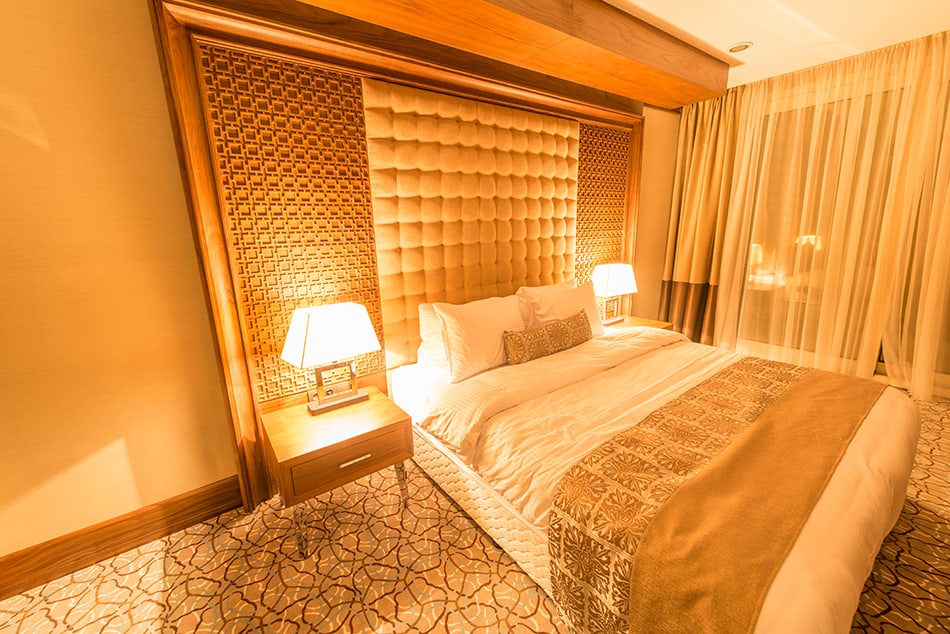 A comfortable bed surrounded by modern furniture needs contemporary lighting on the ceiling and walls to emphasize the whole room. Remember that everything in your themed bedroom must look glamorous and feel luxurious. By placing contemporary, soft lights all around the room, it creates an intimate atmosphere for those who value fashion and good taste.
Maximize the Space with A Large-Size Mirror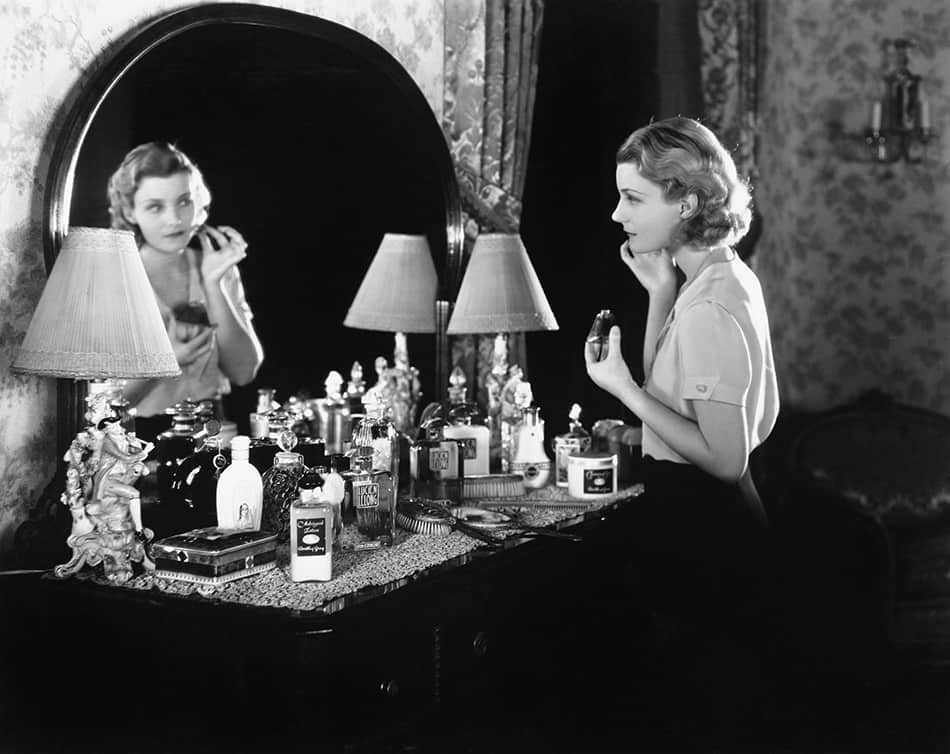 If your bedroom is small and you want it to appear bigger, simply place a large or full-size vintage mirror featuring the blonde bombshell's picture as the background in a glass frame. A full-size vintage mirror will make the small bedroom appear larger and give it an elegant image.
Tip: Opt for a bed frame that has an oversized upholstered headboard in a tufted or faux design for a classy look. The rest of the bedroom should be in black or gray accents with a neutral vibe.
Canopy Bed as A Must-Have for A Glammy Bedroom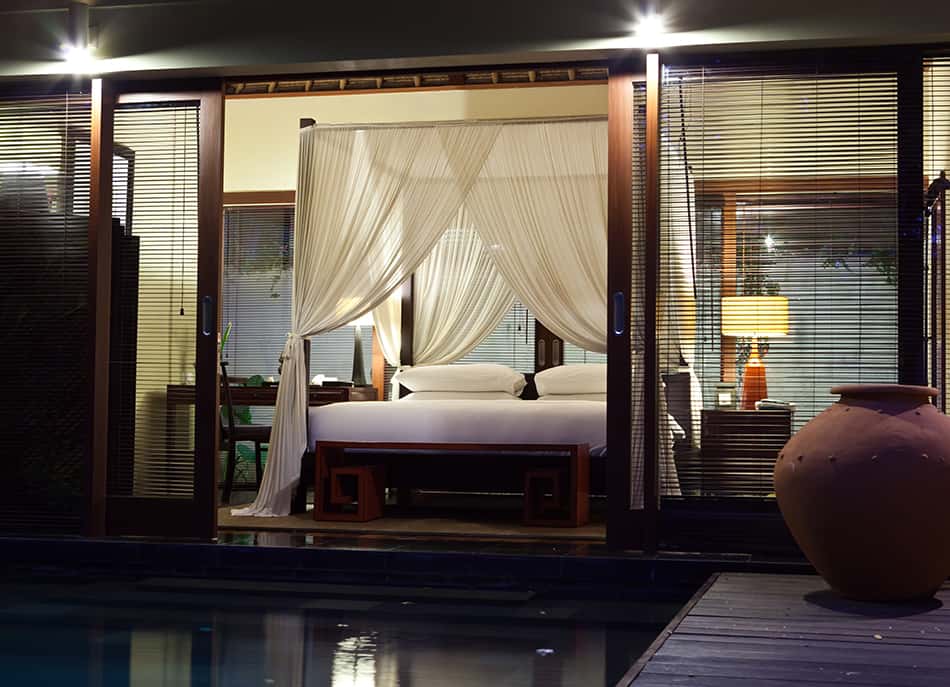 Canopy beds were originally used by royalty, but now, they are vastly seen in many homes. These beds offer privacy and warmth and are available in many different designs. The most typical canopy beds are four-posters that feature draped white fabric over the top and on all four sides. For an added touch of luxury, decorate the bed with tassels and Marilyn blankets.
There are also other bedding accessories you can add to your stylish canopy bed. The Hollywood Regency look is very much similar to the Marilyn Monroe theme decor; they are both full of glitz, sensuality, and opulence.
You can find many luxurious fabrics for your canopy bed. Opt for silk, satin, or velvet, along with lace and fur to complete the all-out glamor.
Furniture Options for The Girls and Guys
View this post on Instagram
For the ladies' bedroom: minimalist white furniture on tiled or concrete floors emphasizing the wall decals, oversized paintings, and the red lips sofa. As Marilyn is still a role model for many women out there, her beauty and glamor have to come to life in the bedroom. After all, she was a woman who motivated ladies to focus on their careers and self-image.
The best way to complete a ladies' themed bedroom decor is by opting for a vanity corner with spotlights and a few snapshots of the much-loved icon. Vanity corners are extremely popular in fashion-conscious bedrooms of modern women. Even a private dressing room can be transformed into your own luxurious vanity space!
For the guys' bedroom: a minimalist painting on the wall featuring the blonde bombshell in one of her famous movie roles with a black leather corner sofa on a gray hardwood floor and black and white wall decals. And as for lighting, handmade wooden lamps hung from the ceiling.
How about for both? Anyone who wants to spend a peaceful evening enjoying the comfortable white furniture with mirrored picture frames of the starlet will love a Marilyn Monroe-style bedroom. All in all, a brightly decorated bedroom with white furniture and themed wallpapered walls will work perfectly with an eclectic or 50s Hollywood style.
And Don't Forget a 3 to 4-Piece Set of Marilyn Monroe Pillows
3 to 4-piece pillows or throw cushions are the best accessories to inject a personal touch to your bedroom. As part of your Marilyn-themed bedroom decor, why not complete the look by decorating your bed with pillows featuring the face of the Hollywood starlet?
This simple addition to the bedroom adds a touch of class, especially when the pillows are themed in the same color combination of white, black, and red.
The 4-piece Marilyn pillows will fit any bedroom aesthetic with ease. These throw pillows can be used to decorate not just the bed, but also a chair or corner sofa in the bedroom. We can safely say that throw pillows are a great addition to any Marilyn-themed bedroom.