Table lamps and floor lamps are great for creating ambiance and atmosphere in a room, as well as adding to the interior decor style. However, you might want to consider some alternatives to lamps if you lack surface space or want a more subtle glow in your room.
Read on to find inspiration for lamp alternatives.
Candles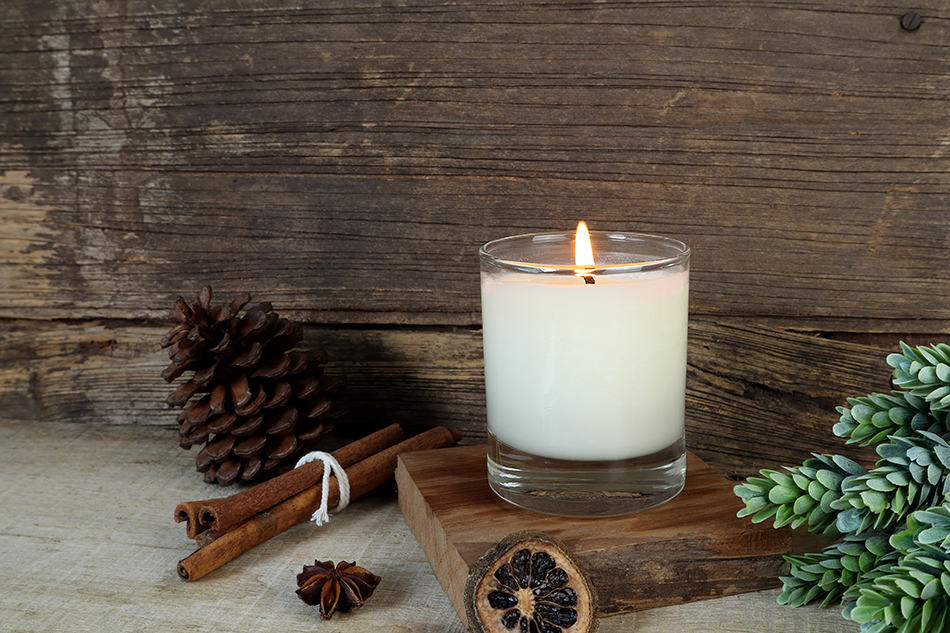 Candles are a great alternative to lamps if you want to create a more romantic or intimate atmosphere. These work well in low-lit bedrooms to set the scene for a cozy night in, or they can be very helpful in establishing a mood at a dinner party by placing candles around the dinner table.
Candles not only create light, but they also add interest to a space with the way that the flames flicker and the melting wax slowly dribbles down the side of the candle.
If you opt for a scented candle, it will also release a fragrance into a room, which can inspire a different mood in the room. For example, candles scented with cinnamon create a festive vibe, while musky vanilla-scented candles will elicit a more sensual vibe.
Candles also work well as an alternative light source to lamps in the event of a power outage because they do not require electricity to work. They are a good way to create low light in a space where lamps aren't appropriate because of the safety hazard they bring about, such as in a bathroom.
Electric Candles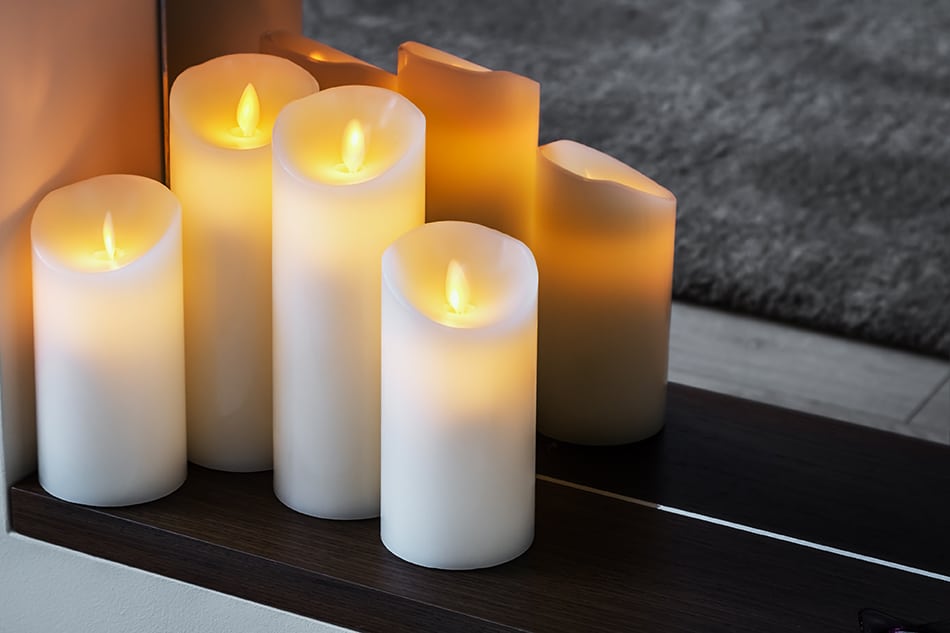 Electric candles are a good alternative to lamps if you don't want to worry about the potential fire hazard of real candles. They are especially useful if you enjoy the look of candles but have young children or pets around you that might knock over a burning candle or try to touch it and burn themselves.
Electric candles run on batteries, so if you have a pack of these candles stored in the event of a power outage, you need to ensure they are always in working order and have fresh batteries inside.
There are many different types of electric candles; some basic types very obviously look like fake candles, whereas some have been developed to be so effective that it's hard to distinguish between the faux candle and the real thing. Some people prefer electric candles over real candles because they last for longer, but unlike real candles, they cannot give off scents.
If you find a lamp on your nightstand is too bright and keeps you awake in the evening, then an electric candle is a good alternative because it provides a low glow, and unlike real candles, you can leave it on and fall asleep without the danger of waking up to a house fire.
String Lights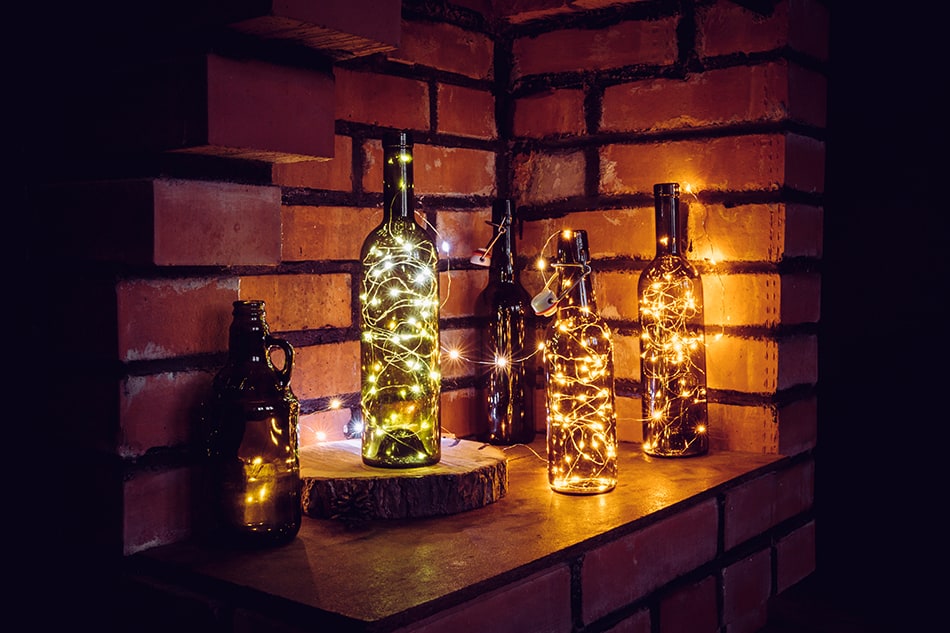 String lights have been popular for many years, and they show no sign of disappearing because they have so many benefits. You can wrap string lights around numerous items in the home or stuff them inside objects to customize the look.
For example, you can string them around a bed's headboard, hang them from the ceiling, layer them over a fireplace, or wrap them around a plant. String lights create a sparkling ethereal vibe that works in so many areas, including children's bedrooms, kitchens, dining rooms, living rooms, and even hallways.
You can also stuff string lights into wine bottles or mason jars to make your own battery-powered lamp which could be used as an alternative to a regular lamp on a side table or put in the middle of a dining table as a glowing centerpiece.
The fun thing about string lights is that they come in so many varieties, with different colored bulbs and different sizes depending on the type of illumination you want to achieve.
They also come in novelty designs, such as string lights made to look like roses, butterflies, or balloons. String lights are most commonly battery-powered, but you can also find solar-powered string lights which are great for use in the garden.
Solar-powered string lights can also be used indoors if you position the solar panel in front of a bright window, so you'll never run the batteries down. String lights are a good alternative to lamps if you want to create an atmosphere and benefit from low lighting.
Neon Signs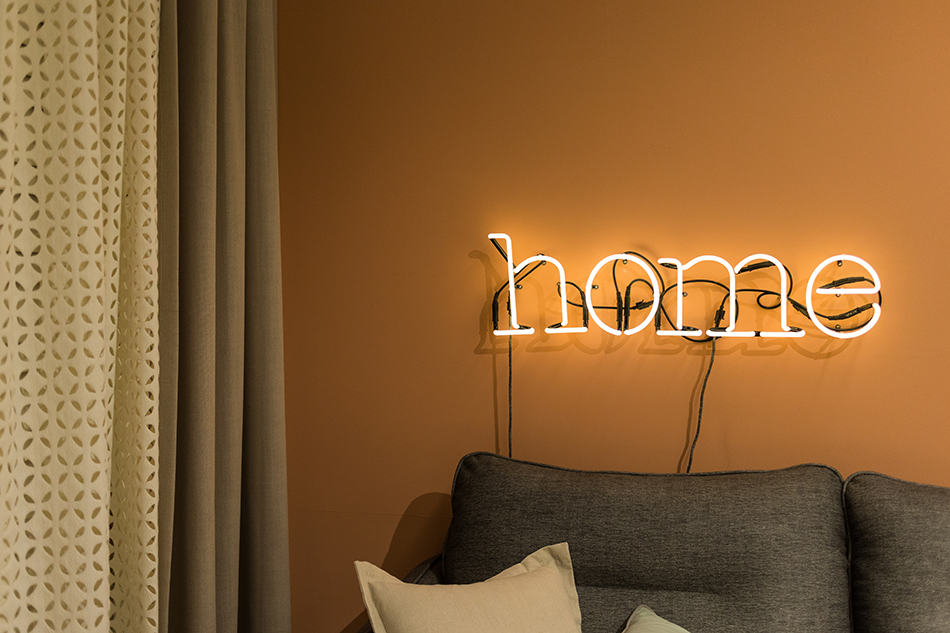 These signs have become popular over the past few years, re-emerging particularly in industrial-style decor and loft apartments as a nod to funky bars and nightclubs.
Neon signs made for residential use are usually made to run on batteries, but they can also be powered by mains electricity, usually in the form of a USB cable.
Neon signs work well in kitchens or common spaces, adding a splash of fun and personality to a space while also creating a bright glow. Neon signs are a good alternative to a lamp if you want something more interesting than a lightbulb.
Fireplace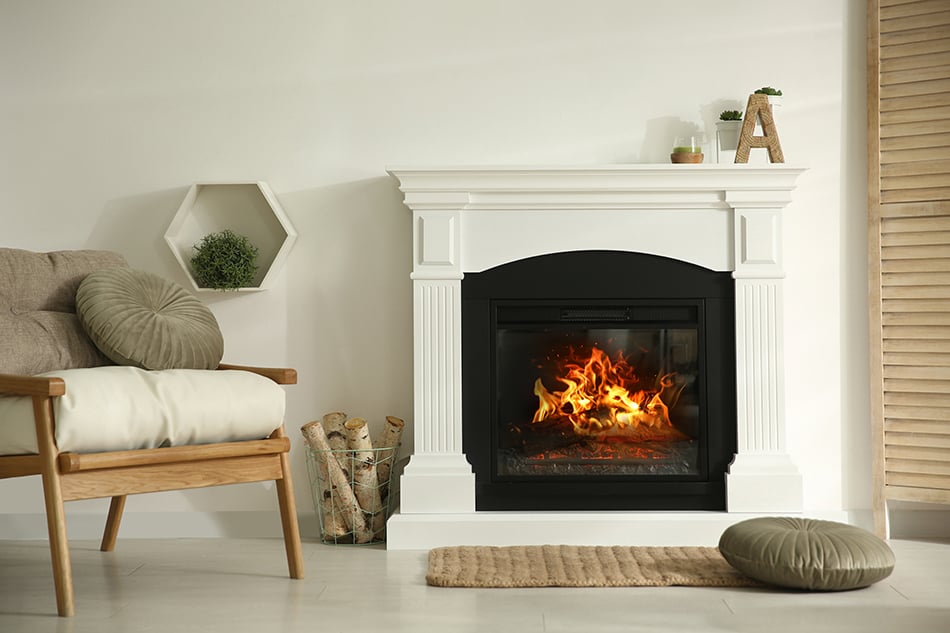 A fireplace is a favored way to create light on a cold dark evening, as it produces not only light but also heat. Whether you have a real wood fire, a gas fire, or an electric fire, a fireplace can be a focal point in a room that can work as a lamp alternative.
Fireplaces generate warmth not just physically but also mentally. They give a soothing, almost therapeutic ambiance, which really helps to set the tone for the space.
Unlike most lamps, fireplaces that are gas or electric can have the settings adjusted depending on whether you want low light or strong light. Real wood or coal fires can be made large or small, depending on your preferences.
A real fire is a good lamp alternative if you want light for several hours, but it cannot be turned on immediately like a lamp or electric fire and require you to stay present until they have burned out for safety reasons.
Lightbox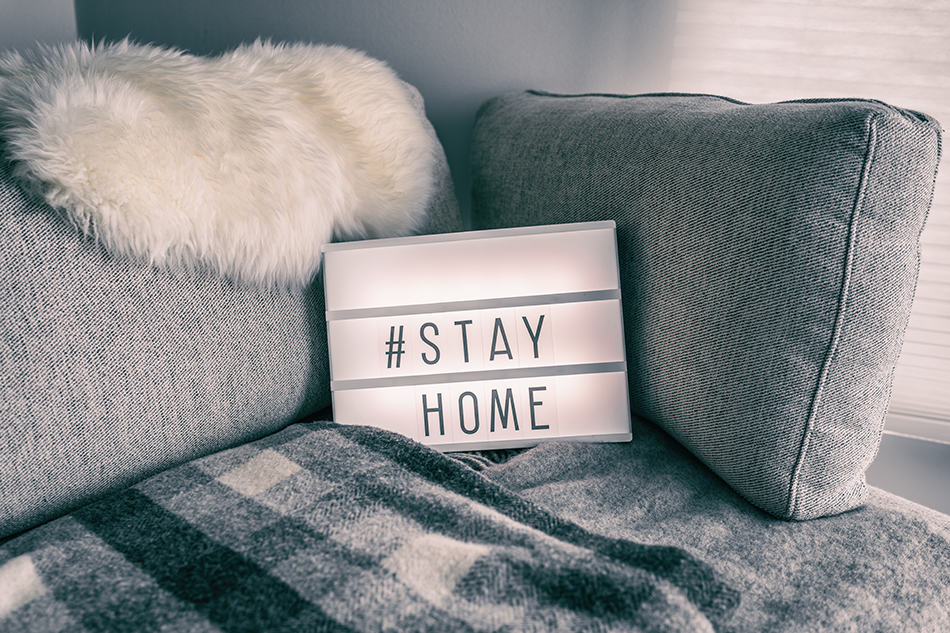 Lightboxes have become common as a fun decorative item in many homes, as you can display customized messages on them for events or use them to communicate with other people in the family.
They can also work as an alternative to a lamp because they give off a good amount of light, which can work on a nightstand as a reading light or in a children's room as a nightlight. Lightboxes can run on batteries or be plugged into a wall socket and can be picked up for just a few dollars.
Mirror Lights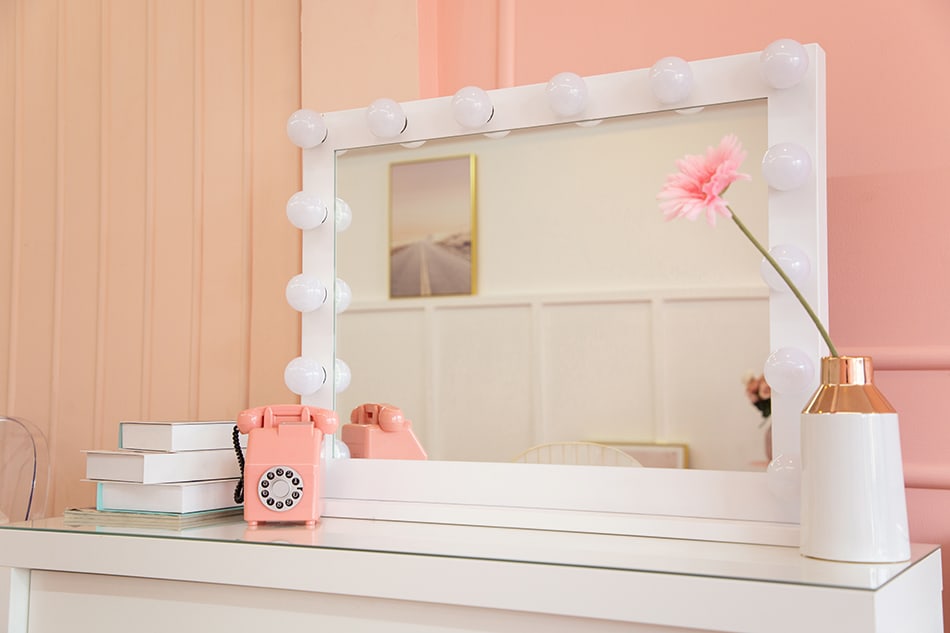 Mirror lights are synonymous with movie star dressing rooms and are a great addition to glamorous-style bedrooms. These lights take the shape of a wall mirror with large vintage-style bulbs positioned around the mirror's edge.
As well as creating a glitzy vibe in the space, mirror lights are actually very functional for applying makeup or styling hair. They provide an even level of light from all directions so that you can see your reflection. Therefore they make a great lamp alternative for a dressing table or anywhere where you would ordinarily get ready.
Decorative Lights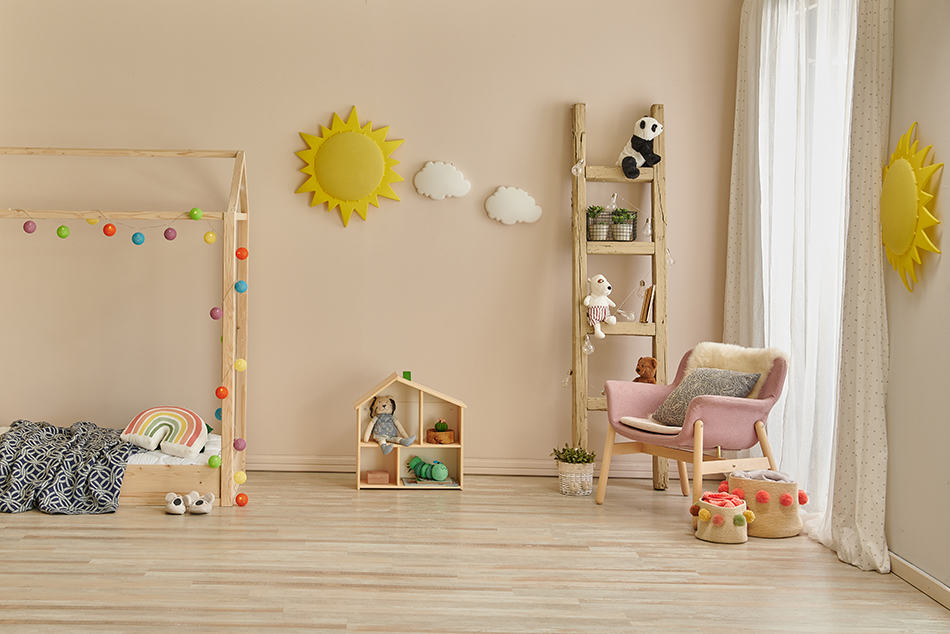 There are so many variations of decorative lights available now in home decor stores that you have plenty of choices if you want to switch things up from having regular lamps lighting up your home.
One popular type of decorative light is letters or numbers, which light up. You could spell out your child's name on their bedroom wall or choose your initial and position it where you ordinarily have a lamp on a nightstand.
You can also get shapes with colored bulbs which fix to the wall and light up, such as flamingos, cacti, or dinosaurs. These types of lights are great for having fun with and creating a more dynamic space compared with standard lamps.
Vase or Plant
Although lamps are intended to be used as a light source, many people use them in their homes as a decorative feature rather than for their illumination. They can create a good balance on a side table because of their size, but they aren't always suitable, for example, if your table is not near a plug socket.
If this is the case for you, consider swapping out an unused lamp for a different tall item, such as a large vase or a houseplant. These items take up a similar amount of space to a lamp and can make great accents in a room.
Wall Sconce
If you enjoy the low lighting that lamps provide but don't have enough surface area to position a table lamp, then a wall sconce is a good alternative.
Wall sconces are just like lamps but fixed to the wall. Because of this, they also work well in minimalist homes where you want to reduce the amount of clutter on tabletops. They can be used in dining rooms to create ambiance or as a reading light in bedrooms. They also work well in hallways where you might not have space for a side table to place a lamp but find the glow of a ceiling light too harsh.