If you are looking for some types of sconces for your home, this is the guide. To discuss the types of wall sconces available in today's markets, we might first have to explain what wall sconces are and the purposes they serve in your home.
What Is a Wall Sconce?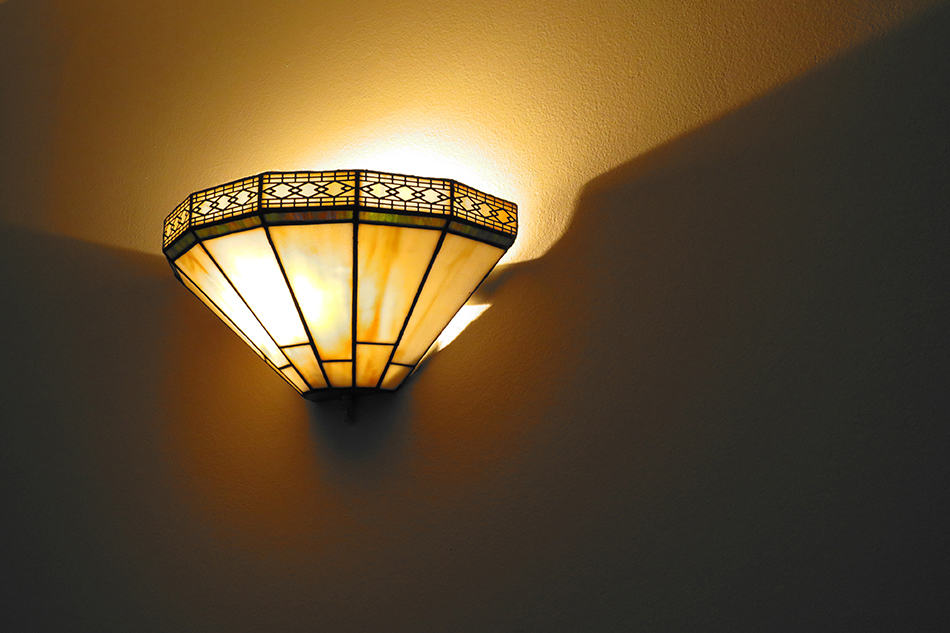 A wall sconce is a light fixture that is mounted to a wall instead of hanging from a ceiling. In contrast to chandeliers, pendants, and recessed lighting, the light from a wall sconce points upward instead of downward. They have been in existence for many years and are said to be one of the oldest light fixtures available.
The main types of wall sconces include flush-mounted sconces, spotlight sconces, armed sconces, and wallchieres; however, you will still find a variety of other kinds available in stores.
Indoors and outdoors, sconces can be used for a lot of different purposes! For one, they are the perfect way to bring more layers of light to all the rooms in your home. They are wall light fixtures, so they make it very easy for you to bring the light source to the exact spots where you need them; that's why they are said to be perfect for task lighting.
For instance, they are capable of lighting up your entire bathroom vanity mirror, providing enough light for bedside reading, or providing light for you to study in your home study, living room, or dining area.
It doesn't matter if you are looking for modern, vintage, traditional, rustic, industrial, antique, or nautical styles to add to your living space; you will always find the right style of wall sconces that fit your home's décor.
They are made with such materials as bronze, copper, wrought iron, brass, glass, fine crystal, and even rustic elements such as twigs, shells, and driftwood, making it very easy for you to always find one that will look great in your space.
Wall sconces can be installed for a variety of uses, and they provide different levels of lighting, so the kind of wall scone you will buy depends on how much light you need in every room. And it's possibly the oldest type of lighting fixture in existence.
Unlike most other light fixtures in the home, wall sconces provide light without having to clutter up the ceiling. You don't need to place it on the table or bury it in the ground, either. Just as their name implies, wall scones are mounted on walls.
This article explains the types of wall sconces and also provides a buying guide by offering answers, ideas, and advice on some of the most commonly asked questions about wall sconces!
1. The Armed Sconce
This type of sconce is one where the light is set up on a plate that is then mounted on the wall with the help of an arm.
Many times, this supporting arm is motionless, but some fittings permit you to rotate, swivel, adjust, and swing this arm to control the direction in which your light goes.
These kinds of sconces appear to be one of the most fashionable types of wall sconce out there; there are many various styles available, ranging from modern to vintage, among others.
2. The Flush Mount Sconce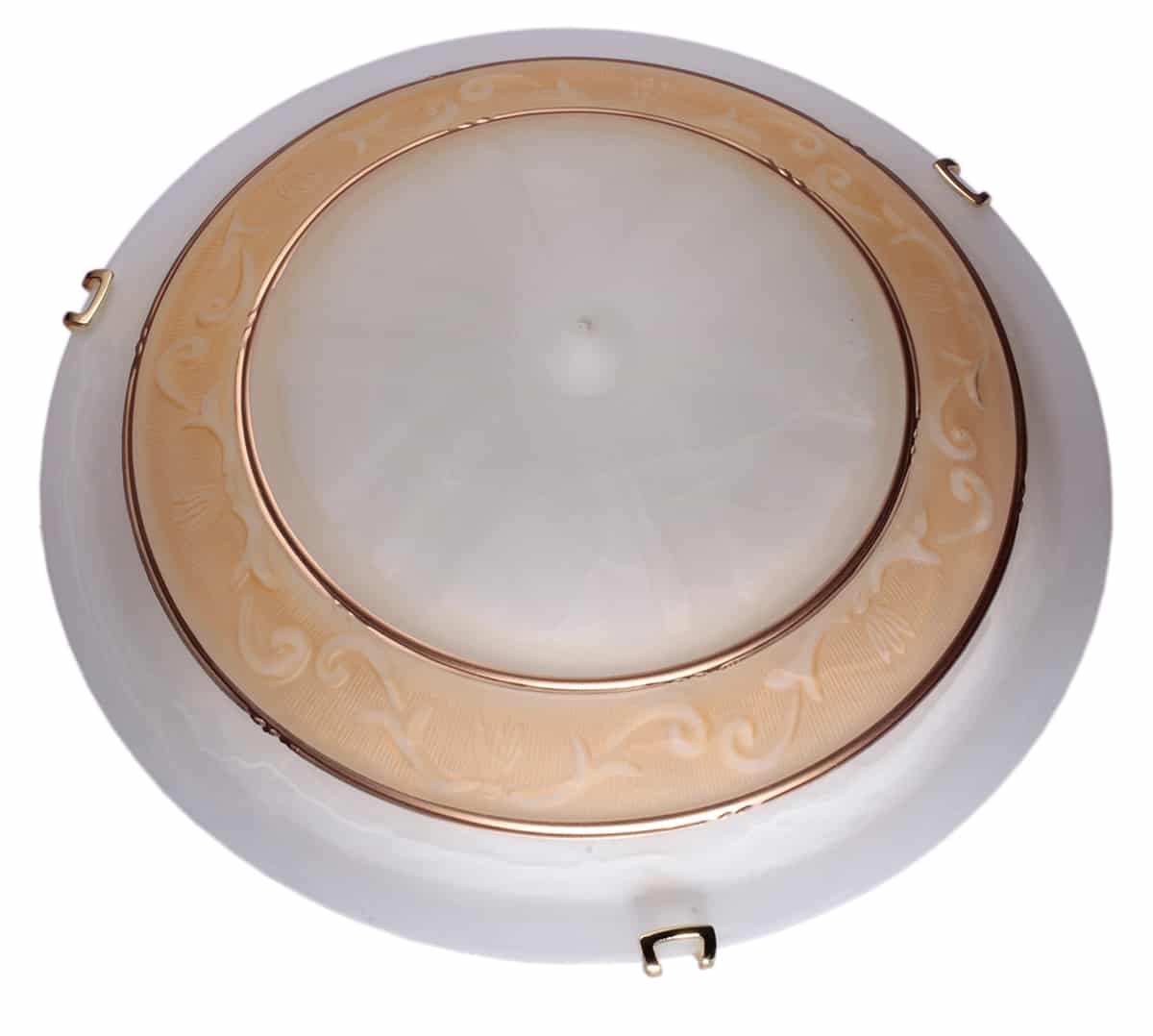 This is another one of the most popular types of wall sconces available. Just like their name, flush mount sconces are ones where the sconces are mounted to be level with the wall. This is the opposite of the armed sconce, which is separated from the mounting plate and the wall by the arm.
These kinds of sconces are somewhat low-profile and compact. They are designed to make it look like the wall to which they are attached is flooded with gentle light.
These kinds of sconces are not great for the main source of light around your home, but they serve as really great accent lights.
3. Wallchieres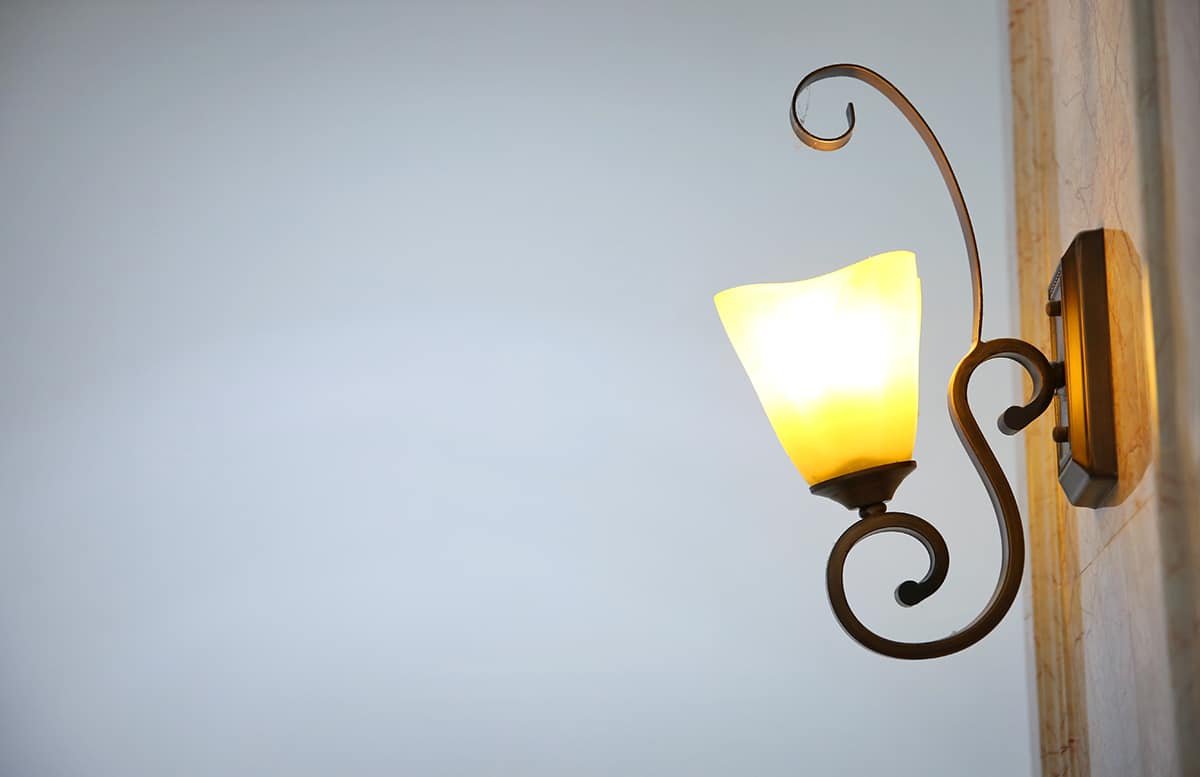 Wallchieres stand apart from other kinds of wall sconces because of their decorative elements. They are best loved by people who are in search of sconces that are neither low-profile nor subtle. If you would like wall sconces that attract a lot of attention, then a wallchiere is one of the best choices for you.
The interesting name of this particular sconce was derived from joining the two words "torchiere" and "wall lamp." Just by the sound of their name, you will have a fair feel of what wallchieres look like. Wallchieres provide several of the benefits that torchiere lights provide without occupying all your floor space.
Wallchieres are often slender and tall, with many attractive features that may are not easily seen in other kinds of wall sconces.
Like torchiere lamps, wallchieres, send light rays upward in the direction of the ceiling. This upward course for light rays works well on any side of your vanity table, in a bathroom, or over a really big couch.
4. Half-Moon Sconces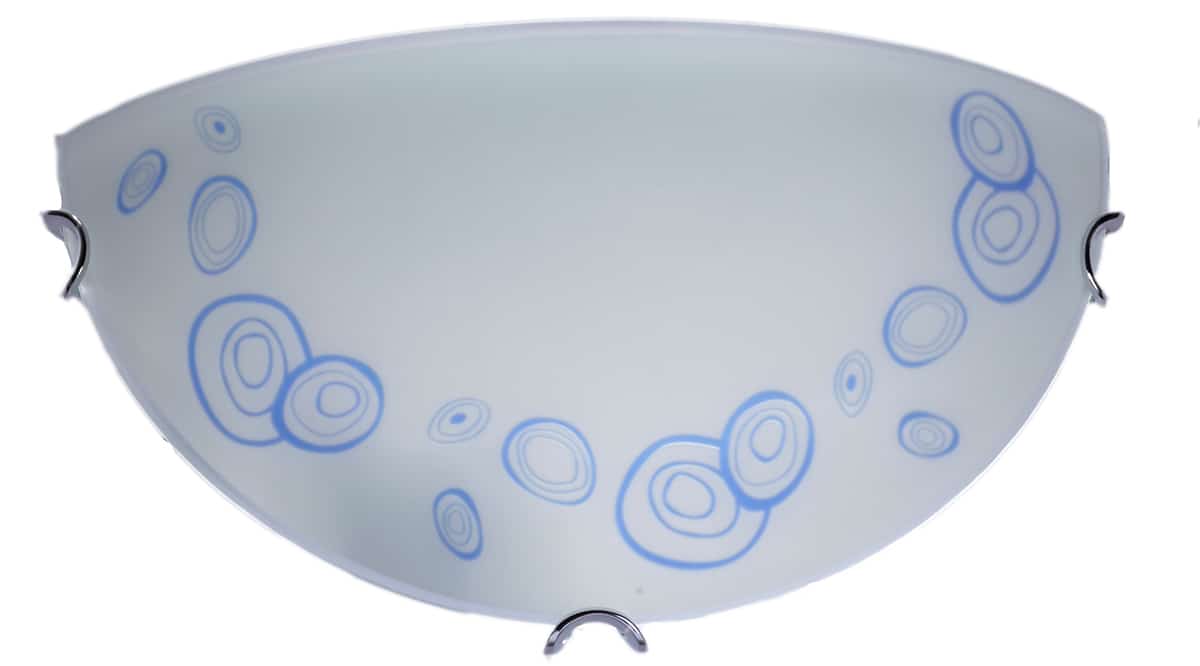 This kind of sconce is a special kind of level mount sconce. It looks like a large serving bowl that's been neatly split in two, and then the side that looks cut is attached to the wall.
This sconce style is a style that comes to the minds of many when they think of wall sconces. They can be found in several styles. You'll also find several low-profile, contemporary, half-moon sconces in stores, so there's surely an alternative to suit your taste and the style of your home.
5. Spotlight Sconces
These are a special kind of armed sconce. As their name implies, these sconces let you regulate the light by shifting the sconce's arm to the limelight or lighting up particular items or areas. These sconces are sometimes used as a picture light, installed over a framed picture to emphasize the artwork.
Spotlight sconces also serve as a great source of reading light when installed close to the bed. Furthermore, many outdoor lights that are activated by motion are spotlight wall sconces used in lighting up particular areas.
This is different from the other flush-mounted wall sconce or the half-moon that are designed to offer a gentle flood of light over an entire wall. While many wall sconces shoot light upward, for example, wallchieres and mounted sconces, the lights from these sconces send light downward and indeed focus light in a particular area.
6. Recessed Light Sconces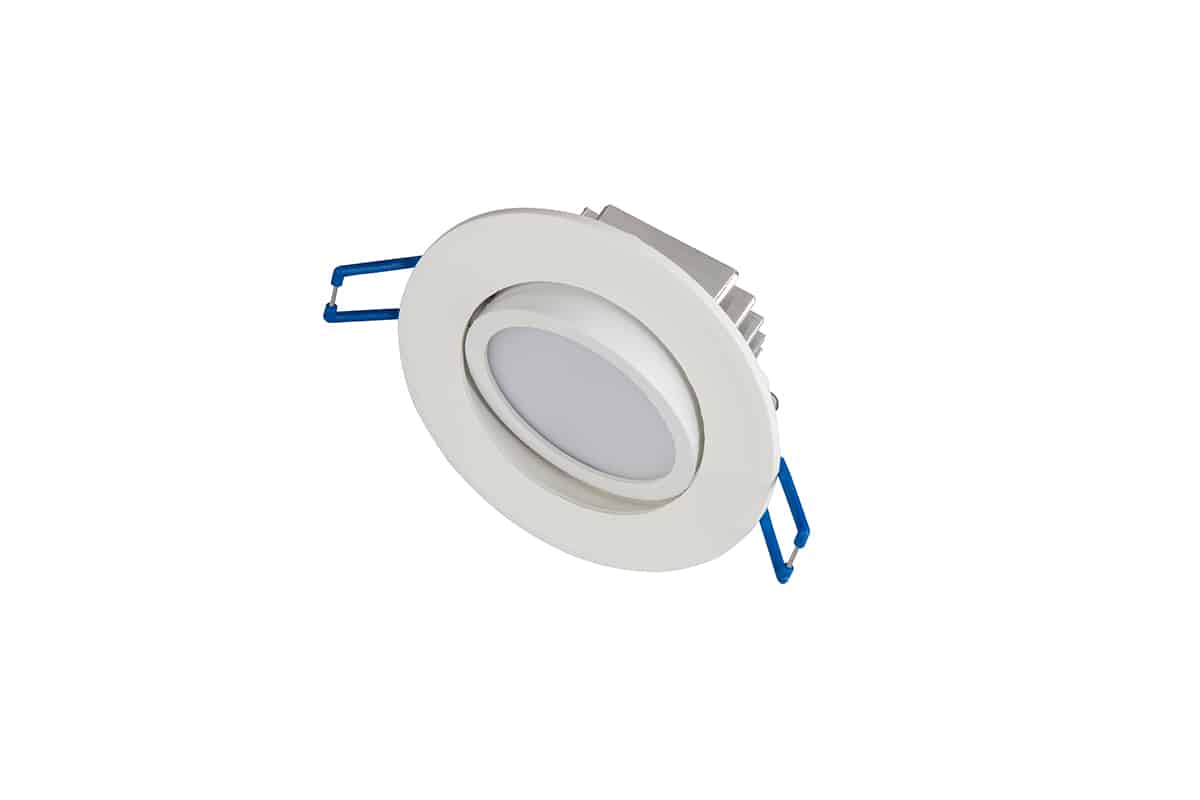 Many people envision low-profile lighting installed and buried into the ceiling when they hear of recessed lighting. This pretty much also explains recessed sconces; however, instead of being buried into the ceiling like other kinds of lighting, recessed sconces are recessed inside a wall.
This type of lighting needs to be hard-wired, so unless you are doing some major rewiring or working on some new construction, you may find it hard to find the perfect spot to install your recessed light sconces.
7. The Corner Wall Sconce
As you might already know, these kinds of wall lights are walls specially made to fit into room corners at a 90-degree angle.
8. The Candle Sconce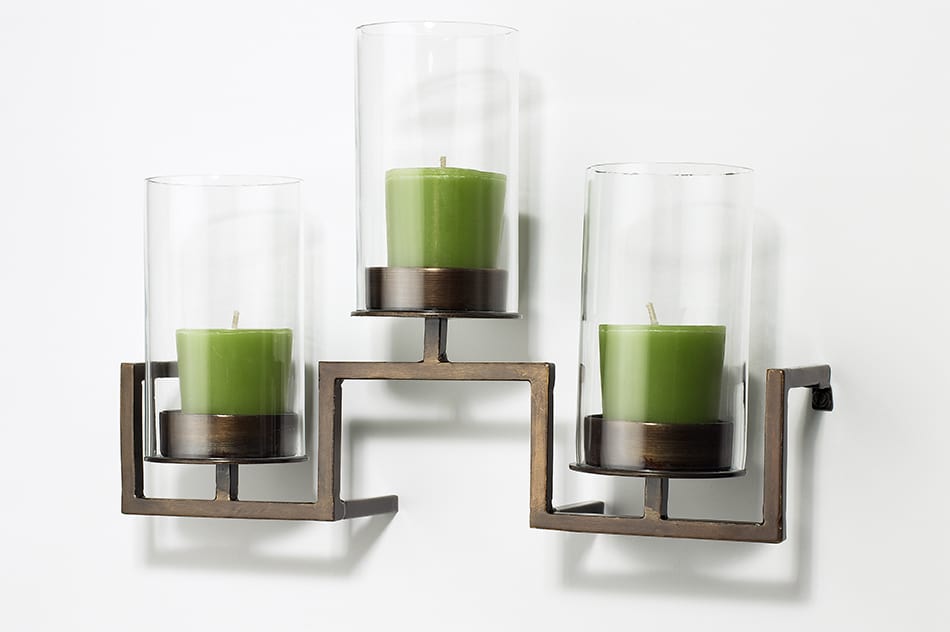 This type of wall sconce can work either as a candle holder mounted on the wall or as a candle holder that's powered by a battery or electricity to serve as a light source.
In the years before gaslighting or electricity was a thing, many people used these kinds of sconces as a source of light around their houses. This means that they are a vintage-inspired style and may not fit perfectly with many contemporary designs. However, they can work well in a classic and formal interior.
Placement of Wall Sconces
Wall sconces will provide both style and just enough lighting to make movement hitch-free in your corridor. You can place them in your reading corner or over your breakfast nook. You can use them to replace bedside lamps because they make for great reading lights. They can also be used as accent lights by placing them over a desk in the hallway or living room.
Do you have a dim corner in your living room? Try to light it up with a wall scone. Not only would it look brighter, but it would also appear bigger. You can also pair your chandeliers with wall sconces to match. The light coming off wall sconces tends to balance out the harsh light emanating from your chandelier.
They are also commonly placed in bathrooms, by the sides of the mirrors, or over the vanity. They provide enough lighting for grooming in the restroom and would also make the room a lot or stylish.
Installation Tips for Wall Sconces
Wall sconces are of two types of installations: The hard-wired and the plug-in sconces.
Hard-wired sconces are permanently linked to the electrical system in your home. They do not have any exposed wires and are operated by either a switch on the wall sconces itself or a switch on the wall.
If you want more control over the general lighting in your home, connect the wall sconces to a dimmer switch. However, if you want each wall sconce in the home to be controlled independently, then install them with an independent on-and-off switch.
Independent switches are good for when you have several wall sconces installed for different purposes, for instance, reading wall scones by your bed that you may need to turn on to read and turn off at bedtime.
Plug-in sconces, on the other hand, are attached to a wall but linked to an extension cord that you have to connect to a wall outlet. Compared to hard-wired scones, they're cheaper and easier to install; however, one downside to them is that the cord is visible and hangs down, which doesn't do much for the aesthetics.
These sconces are typically practical but also very decorative, so you may not want to install them so high up that no one would have to strain their necks while admiring them. Wall scones are designed to be aesthetically pleasing and also to act as a source of light, and they usually look wrong if they are above 6.5 ft, or 78″, off the ground.
FAQs About Wall Sconces
What Are Some Styles of Wall Sconces?
Wall sconces come in several styles. You can find them in bold, rustic, elegant, or subtle. They have been around for so long that you can find designs that can be elegant, rustic, subtle, or bold.
They are said to be the oldest light fixtures available, so you'll find styles in the market ranging from medieval through Victorian and contemporary.
How to Hang a Wall Sconce?
The type of wall scone you're installing would determine the specific instructions needed to mount them.
If you are a novice in all things electric, you may want to hire a licensed electrician to help with hanging your wall sconce so that you'll be sure to have the wiring configuration needed to get your wall sconces working. Some wall scones work with direct wire, while others are plug-in or convertible!
How to Use Sconce Lighting For Hallway?
Hallways look pretty when they're lit up by sconces. You can place them evenly in short or long hallways to light up the entire space as you walk through your corridors.
Also, if you have pieces of art or other kinds of photos decorating your hallway, you can accent the images with some scone lighting. This would light up your hallway, and guests would admire your style.
Can I Use Sconces as Reading Lights?
Sconces can be placed over your study desk or on any side of a bed, or in your home office. They provide just the right amount of light for reading.
The lights are neither too bright nor too dim to cause eye fatigue. If you want to make the lights brighter in your bedroom, hang the scones on one side of your mirror.
Are Sconces in Style?
Sconces have been in style for so many years and just may never go out of style, so stop wondering if scones are too traditional for you because these days, they're made in all kinds of contemporary styles that would suit your home's decor.
Vintage lovers will also find sconces made in elegant vintage designs. There's always a sconce to suit everyone's taste.