When buying new room lamps, you might wonder if they all need to be the same. A trend that has taken off in interior design recently is to have all different lamps yet complement each other by sharing important style elements.
Even if you're not an interior designer, this is a look you can achieve at home by following some basic principles. Learn more here about whether matching lamps in a room can work for you.
Advantages of Matching Lamps
Cohesive Design
If you choose to match all of your lamps in a room, then you will find they help define the space's style and ensure the design is cohesive. By matching the lamps, you have continuity of design, which creates a feeling that the room has been well put together.
There aren't many furnishings in a room positioned at various points within the space that can match, so matching lamps is a good way to tie everything together and achieve a kind of visual harmony.
Easy Coordination
For homeowners who are not especially skilled in interior design, opting to have matching lamps is a very easy way to achieve a stylized look without really having to think about it or understand design concepts.
You won't need to worry yourself in the lighting aisle of home stores by trying to figure out which different lamps would work together in a space; instead, you can just choose several identical lamps, or a few lamps from the same collection, for example, with shades which all use the same patterned fabric.
Disadvantages of Matching Lamps
Restricted Style
One problem with giving yourself design rules, such as insisting on the need for matching lamps, is that it limits what you can introduce into a room. This is a problem in several ways, including for budgets and for individual expression.
When it comes to budget, limiting yourself to only having matching lamps might be a struggle to achieve. You might inherit a collection of lamps from friends or family members who no longer need them or find a few lamps at a yard sale you like the look of.
If you have closed yourself off to the option of having mismatched lamps, then you might miss out on the opportunity to bag yourself some bargain or even free lamps. If you're on a tight budget, then don't let design rules limit what you put in your home; it is your home, after all, and you're the one who has to live in it, so the final decision lies with you.
You can make mismatched lamps work if you embrace a boho style where a variety of different colors and patterns is what makes the space feel inviting and inspiring.
When it comes to expressing yourself with interior design, you shouldn't feel suffocated by rules about matching accessories. If you find a lamp, you love that doesn't match your other lamps, that certainly doesn't mean you can't buy it.
The great thing about style is that it is subjective and all down to individual taste. If you enjoy looking at your collection of mismatched lamps, then that's really all that should matter.
Too Engineered
Some people find that having lamps that all match or are identical can look over-engineered. This is sometimes referred to as being too 'matchy-matchy,' and it happens when too many things in one space have been coordinated. If you prefer a more eclectic vibe, then matching lamps probably won't work for your personal taste and style.
How to Match Different Lamps
Matching lamps and identical lamps are two very different things. Lamps can match each other without being exactly the same as each other, and this type of coordination is an easy way to achieve a stylish-looking space.
If you go to a home decor store and take a walk down the lighting aisle, you will probably find that you don't have to think too hard about which lamps match without being identified because the store usually does the hard work for you by positioning all lamps from the same theme together.
However, if you prefer to get your lamps from a series of different stores or like to look for rare finds in vintage or antique markets, then these tips will help you understand how to ensure your different lamps match each other.
Style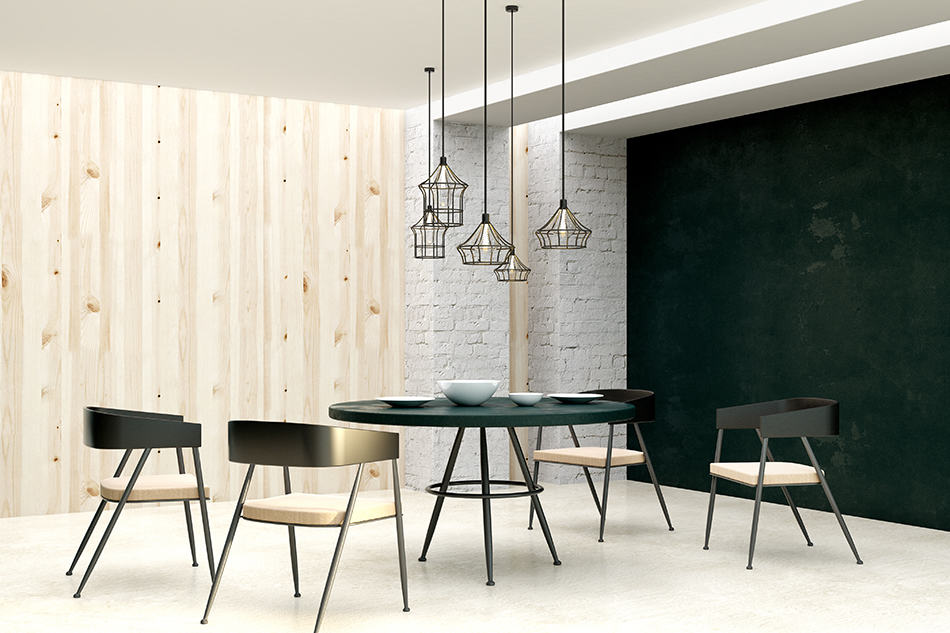 The style of the room will indicate the style your lamps should be to blend in, and this style should be reflected in all lamps, even if they are different. For example, if you have an art deco-style living room, your lamps should be inspired even if they are completely different colors or sizes.
Shape
The shape of the lamp is what helps to define its style. For example, a traditional style lamp will have a more classic shape, while a minimalist lamp will have a sleek or unfussy shape. By matching the lamp's shape in both the base and the shade, you can choose lamps made from different fabrics or in different colors, as the shape will tie them together.
Base Material
Matching the base material of the lamp is an easy way to make different lamps match. If you have a coastal-style interior, then you might want all of your lamps to have rustic wooden bases, or a modern interior might have lamps that all have brushed stainless steel bases.
By having bases that coordinate in terms of the material they are made from, you can have mismatching lampshades but still achieve an overall feeling of coordination.
Color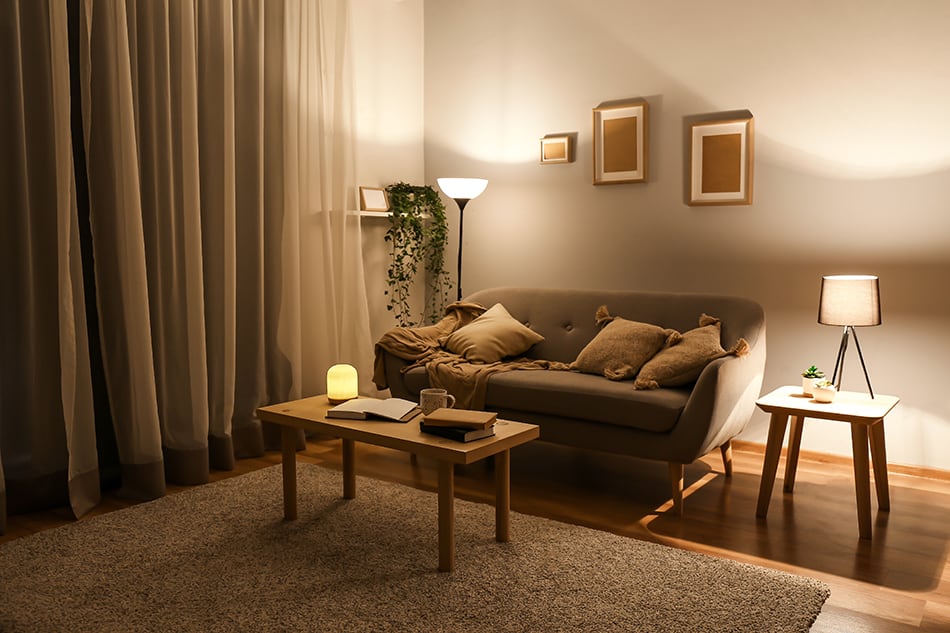 The easiest way to coordinate your lamps is to have the shades all be in the same color. If you have several lamps which all have teal blue lampshades, then they will match each other and create a cohesive design even if they are different shapes and sizes.
By sticking with one color, you can even have shades in different patterns and still achieve a matched look, for example, one lampshade, which is red and white striped, and one which is red and white checked.
Fabric
The fabric of a lampshade can play an important part in coordinating different lamps. The texture is one way in which you can match various lamps, for example, by opting for velvet lampshades in different complementary colors.
You can also focus on the fabric pattern and use this as a theme to link different lamps together. For example, you could choose a lampshade with a pink floral pattern and another lamp with the exact same floral pattern but in purple.
Size
The size of the lamps can be dramatically different if you have matched them together in other ways, for example, with coordinating colors or materials. You could have a very large lamp in one corner of the room and a small lamp on a coffee table, and as long as they have something in common style-wise, then they will match.
Size is actually the least important aspect when it comes to matching lamps because even lamps of exactly the same size can look mismatched if they don't share a color, style, or material.
Should Bedside Lamps Be Identical?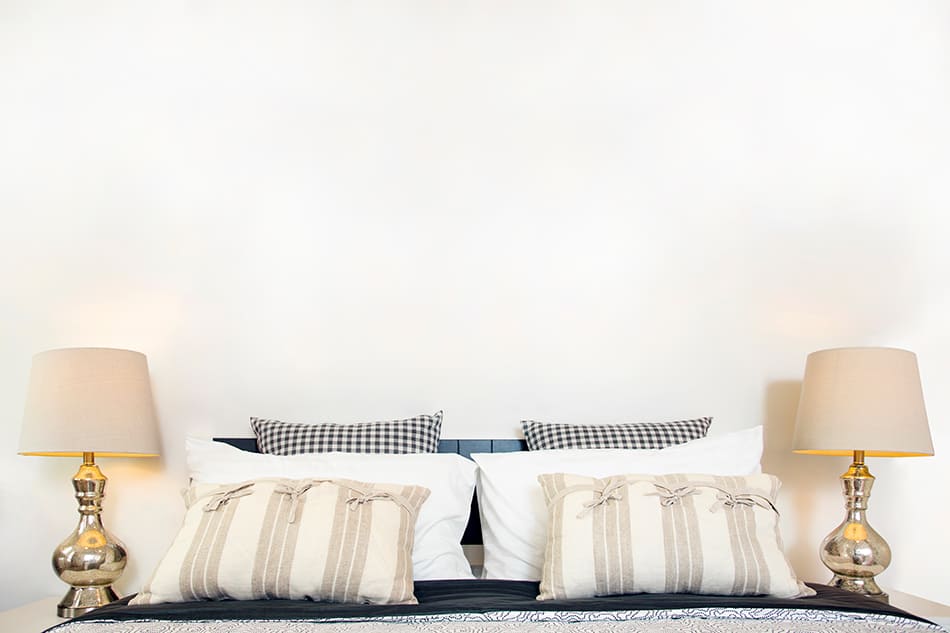 This is a common question because master bedrooms often have a symmetrical look, with the bed in the middle of a wall and matching nightstands on either side of the bed. You might think as a result of this symmetry that the lamps on the nightstands should be exactly the same, but this isn't necessarily the case.
Lamps at each side of the bed can be different but should match if you want a cohesive design. Having different lamps on nightstands can reflect the requirements of the person who sleeps on that side.
For example, if you read in bed, you might want a large lamp to give off more light. That being said, if you want your bedside lamps to be identical, there is absolutely no reason that they shouldn't be. Identical bedside lamps can help tie a room's style together and create balance in the space.
Should Floor Lamps Match Table Lamps?
Floor lamps and table lamps can be matched so that they complement each other and look like they belong together in the same room. They might be from the same design collection or coordinated by having the same color lampshade.
Can All Lamps in a Room Be Different?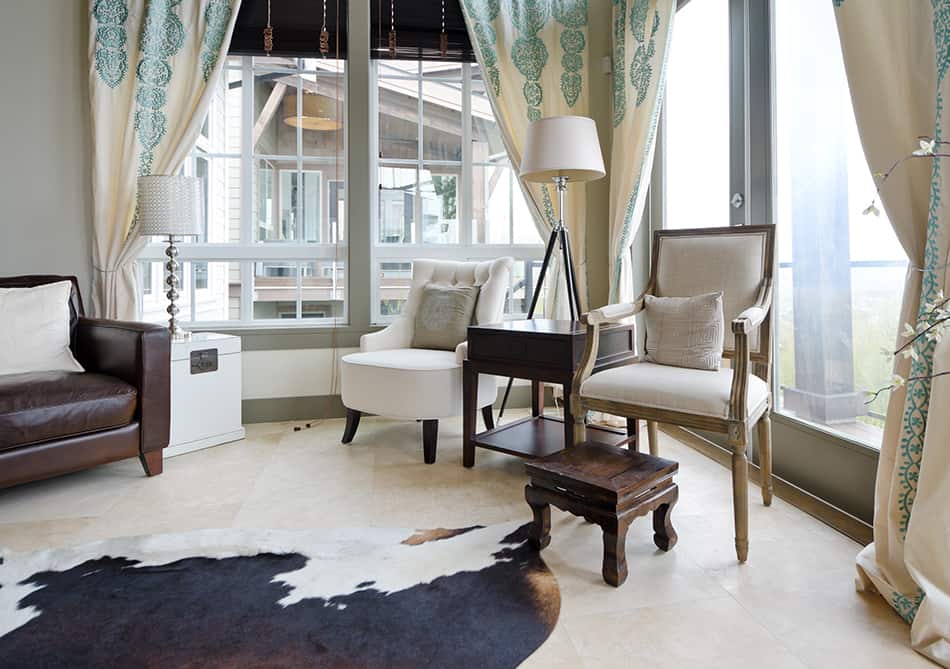 Absolutely, yes! Every lamp in your room can be different and mismatched if you want a more eclectic boho look, or every lamp in your room can be different yet coordinated to match the others and create style consistency.
For a more polished look, you should match your lamps so that they have visual commonalities which tie them together; however, you can have fun with interior styling and select a series of clashing lamps if that's something you enjoy.