Kitchen hardware can really make or break a style. It is the finishing touch on a newly installed kitchen, or it can be a new addition to an old kitchen to create an updated look. If you want to bring your kitchen interior decor up to date, then consider these hardware trends for 2022.
2022 Kitchen Hardware Trends
Subtle industrial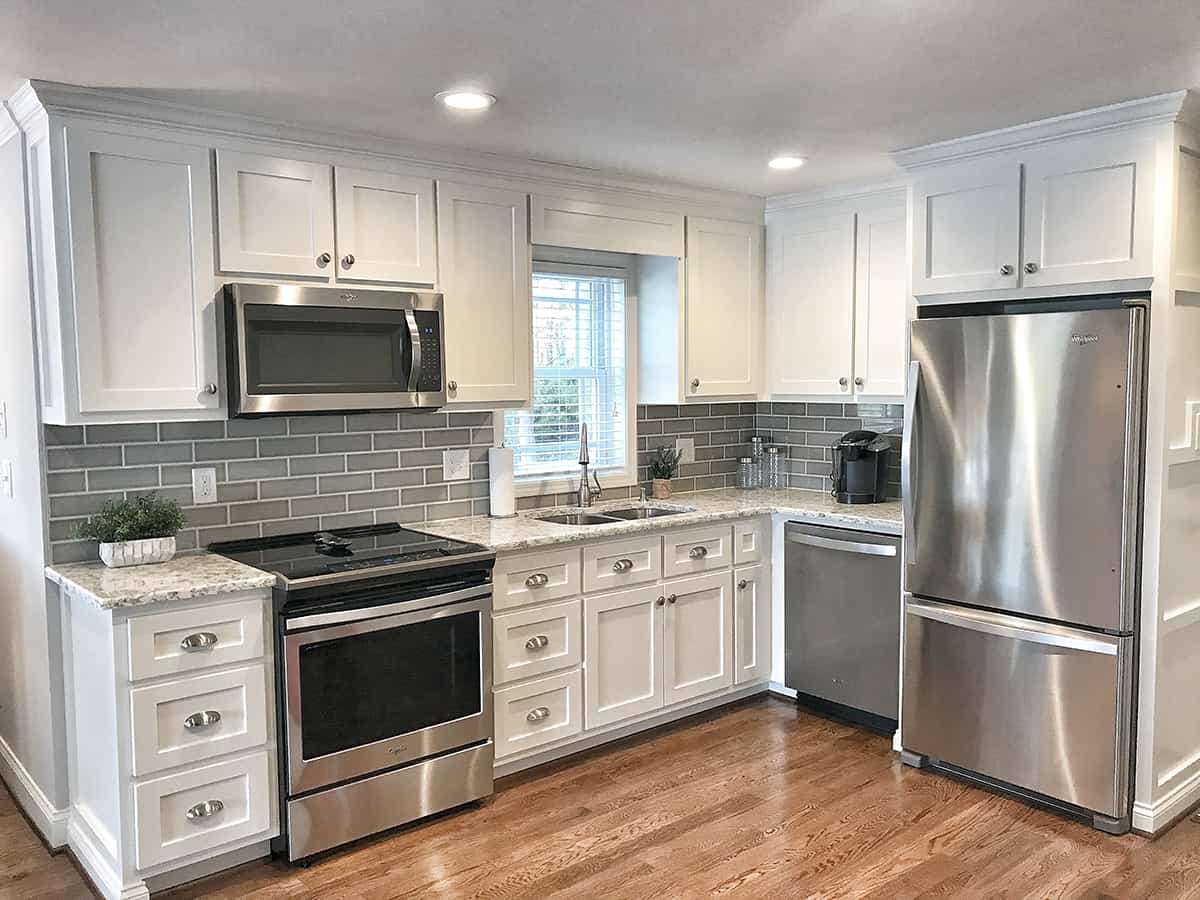 Industrial style has been big in interior design for a few years now, but in 2022 we are moving away from obvious industrial details and instead opting for a more refined industrial look.
Choose kitchen knobs or handles which have harsh edges or a worn and weathered look, but opt for examples that are small in size or are made in materials that blend in with your cabinet doors, so they aren't too invasive. The industrial look of the hardware in a kitchen in 2022 should be subtle rather than the focus of the room.
Handleless
Handleless cabinets have been on the market for a while now, but 2022 is the year when they are going to become more fashionable and mainstream. Since the sleek minimal look is taking over this year, cabinets without handles make perfect sense.
This lack of hardware on cabinets means that other types of hardware, such as taps, are going to stand out even more. Cabinets without handles can be made in various designs, which allow them to operate without a pull handle.
Some handleless cabinet doors will have a recess cut out of them so that you can put your finger into them to open the door, while others will have a small cutaway segment that operates in the same way but has a different look. You can also find cabinet doors that operate on a push system, so you gently push against the door to activate a mechanism that makes the door open.
Handleless doors are more expensive than regular cabinet doors; however, when you consider the fact that you won't have to pay for handles, then the final cost is going to be similar.
The lack of hardware on handleless kitchen cabinets makes for a less fussy look so that the kitchen looks streamlined and simple. This will mean the space won't look busy, and you can focus more on other elements in the room.
Brass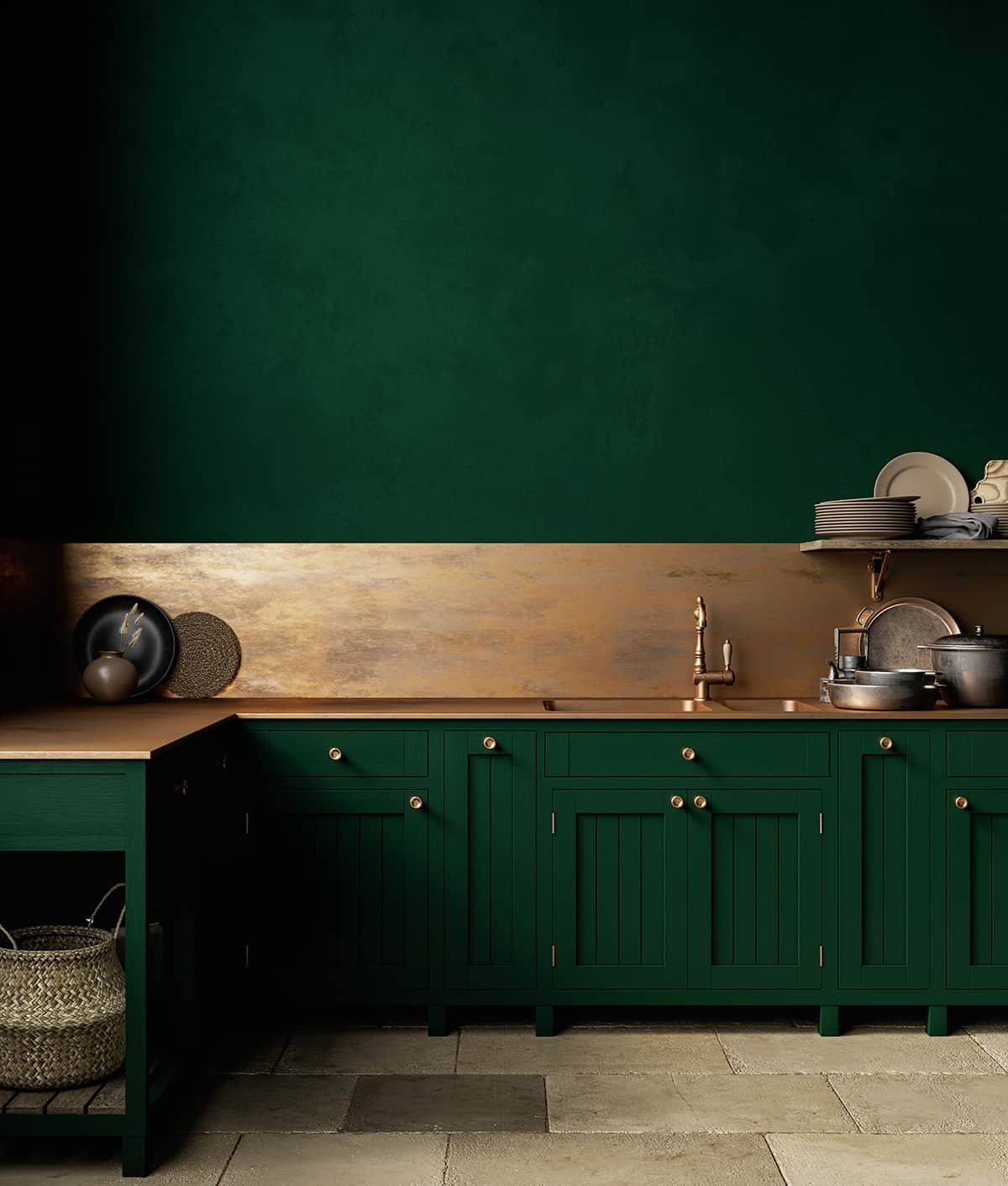 Brass is the color of the moment for kitchen hardware in 2022. It offers the same warmth as gold but in a slightly different shade that makes a kitchen feel unique and distinctive. Brass will work well in almost any color of the kitchen because it is a warm neutral that is classic and timeless.
The shape of hardware you choose is going to affect the style of the resulting look, so you can opt for sleek bar handles in bronze for a contemporary style or a rounded Chrysler-style handle for an art deco look.
Bronze hardware, either antique brass or polished brass, is going to look striking against many of the cooler colors of cabinets that are on-trend right now since it will contrast against emerald and forest greens, as well as navy blue. Bronze handles will also stand out against white, black, or gray cabinets and countertops.
They create a look that is stylish and sophisticated without the over-the-top effect you can sometimes get with bright gold hardware. For the most current look, opt for bronze hardware in a matte or satin finish.
Avoid glossy or high shine finishes, as these will make the space look old-fashioned. 2022 hardware styles are all about lowkey looks and muted effects.
Matte black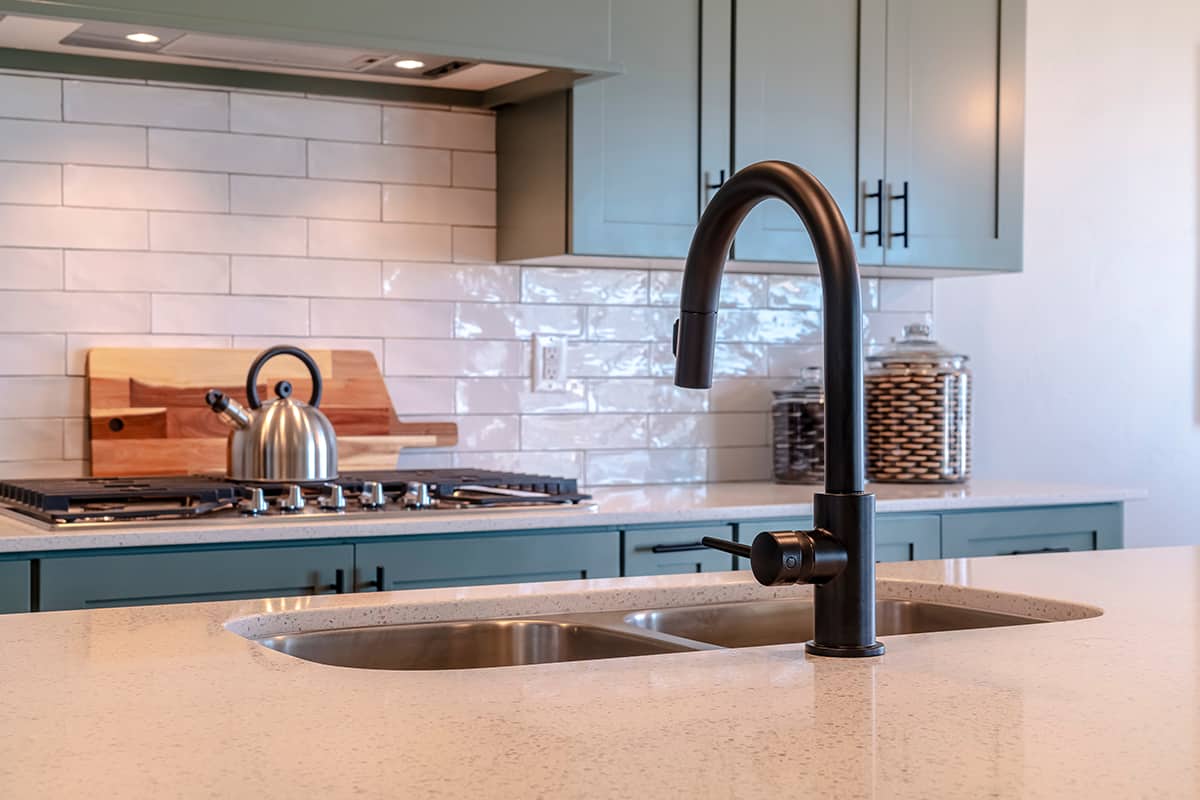 Matte black hardware was a consistently popular look in 2021, and it's a style that is here to stay, at least for the time being. Matte black handles and faucets look slick and effortlessly cool in a kitchen. They create a style that reads as casual and subtle, with a trendy edge.
Opt for simple styles of hardware in matte black, avoiding anything that is elaborately detailed or shaped, as this will look gothic or medieval. Instead, with basic angles and shapes for matte black hardware, you will achieve a style that looks utilitarian, masculine, functional and a little Scandinavian.
You could also consider matte black hardware for your kitchen doors and other details such as light fittings. This will ensure a sense of continuity and help the color scheme to remain cohesive.
Matte champagne
Matte champagne hardware has a soft gold look that offers a subtle glamor. It works well in neutral decor, for example, against greige cabinet doors or near white marble countertops.
If you aren't ready yet to let go of the bright gold hardware that was popular over the last few years, then matte champagne might be a good transitional option for you since it offers a lot of the same feel as gold hardware without the brashness.
Champagne-colored handles will create a sense of quiet elegance in a kitchen with black or dark gray cabinet doors for a muted contrast that is interesting without being too distracting.
Copper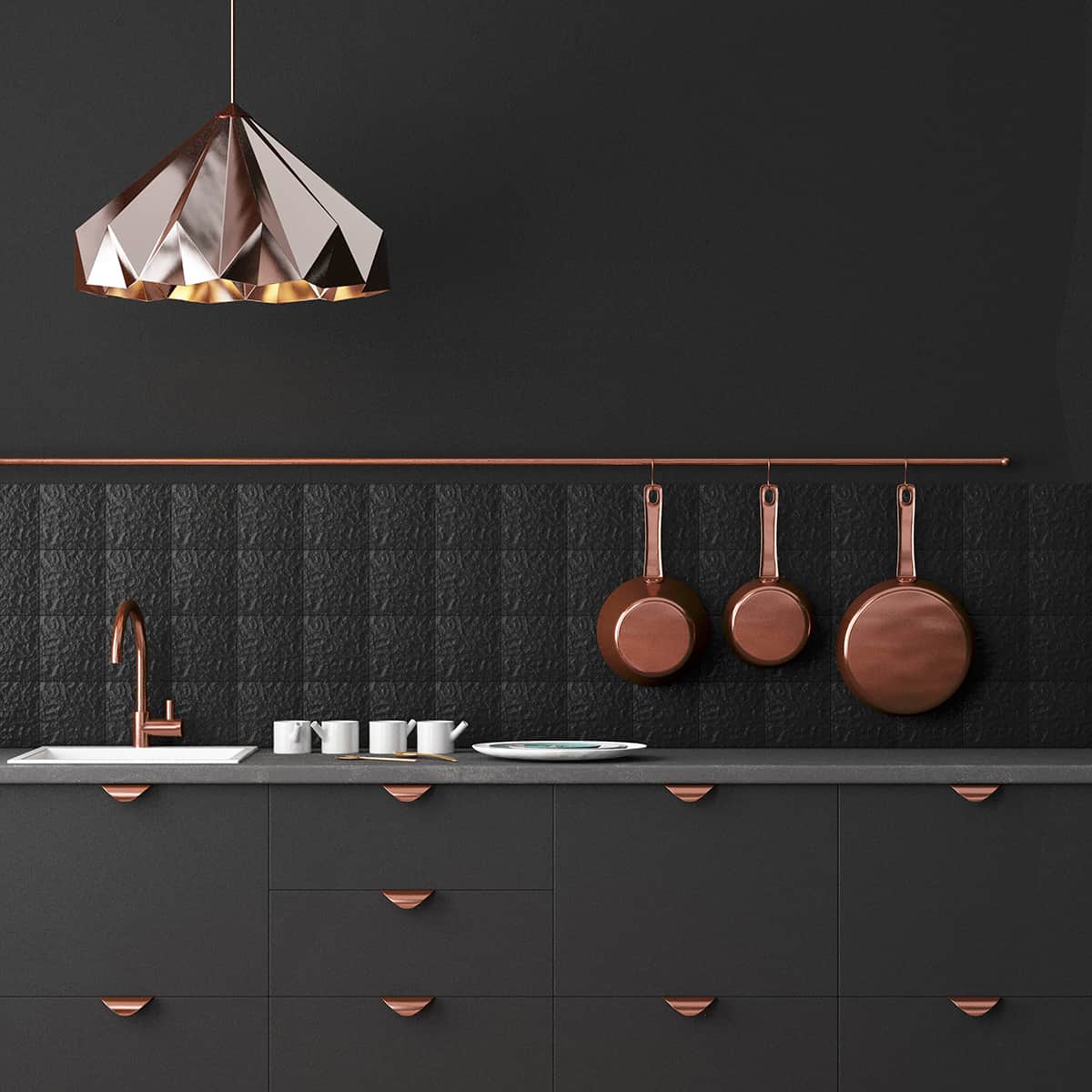 Copper hardware has been trending for a few years, but 2022 is the year that this is going to become a more mainstream color. Copper hardware such as handles and hinges really stand out best against cabinets in a contrasting color.
Since copper is essentially a metallic version of orange, the contrasting color to this is blue. Embrace multiple trends by painting your kitchen cabinets in a blue slate color with copper handles. Copper hardware will also look striking against green, gray, white, or black color schemes.
Match your copper handles and hinges to a copper sink and faucet for a distinctive theme. Copper sinks look great in deep farmhouse styles, set against a hardwood countertop in a weathered, aged finish.
You can use copper to achieve a rustic style, a contemporary style, or an industrial style. It works well in so many different ways and can add real personality to a kitchen.
If you want to update the style of your kitchen without renovating the whole space, remove old handles from your cabinets and replace them with copper knobs or pulls. This will instantly transform the room and give it a modern look.
Choosing Kitchen Hardware
There was once a time when hardware in a kitchen was an afterthought to the design, but fortunately, nowadays, people are more clued up to the effect that hardware can have on a kitchen. The hardware will help to create a cohesive design, as well as define the style of the room.
The hardware you choose should reflect the look you want to achieve and work with your chosen color scheme. Things to consider when choosing hardware for your kitchen include:
Size
One of the most important factors when choosing hardware is getting the size right. Oversized handles can look great in a spacious kitchen, but in a small space, they are going to look off-balance. The size should make sense for both the size of the cabinets as well as the size of the room.
Finish
The finish of your hardware is going to help define the style, so find a finish that is cohesive with your overall look. For example, if you want to achieve an industrial style, then a handle in an aged or weathered finish is going to work well, while a kitchen with a glamorous style is going to be better suited to a glossy or satin finish hardware.
Color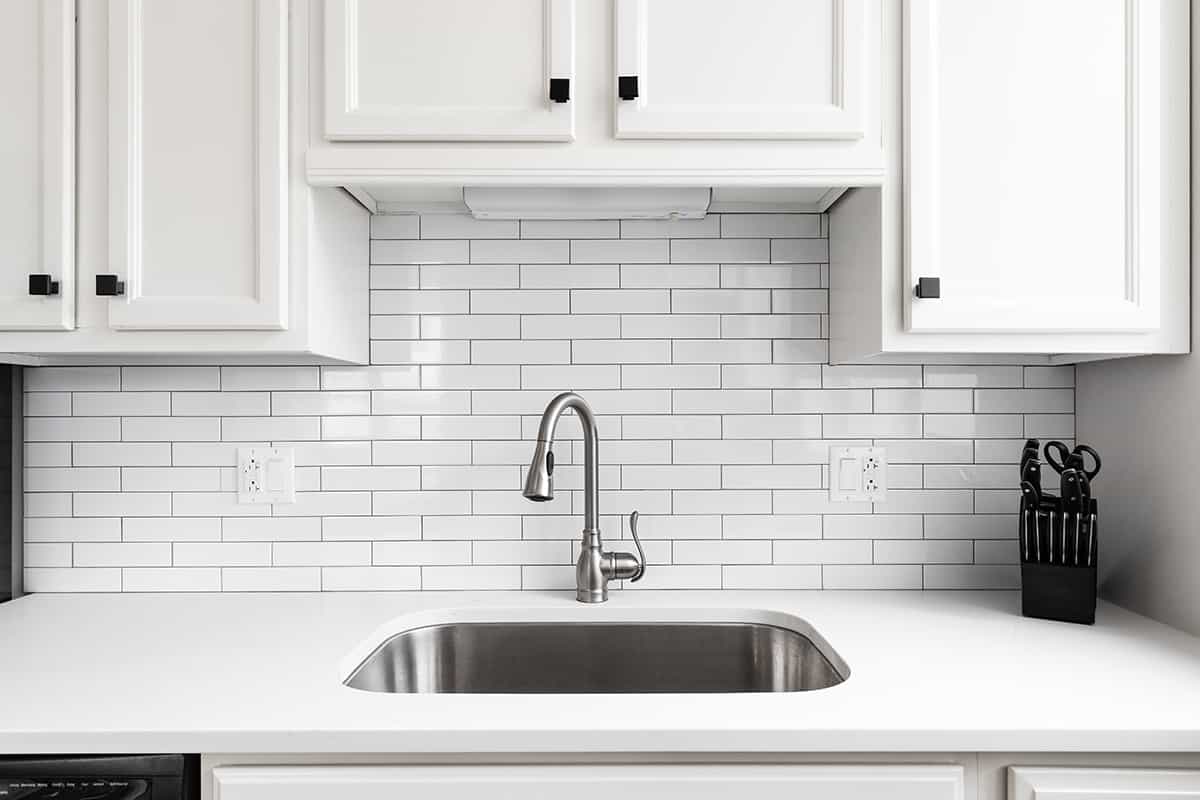 The color is probably the area that people put most thought into when choosing kitchen hardware. Opt for a color that works with your color scheme and either compliments or contrasts with your other shades. For handles on cabinet doors, choose a color that is distinctive from the door itself so that the hardware doesn't fade into the background.
To add interest, choose a color for your hardware that contrasts the cabinet doors. For example, rose gold handles will contrast against green cabinets, or bronze handles will contrast against blue or purple cabinets. With white cabinets, choose black hardware for a stark contrast.
Style
If you have a specific look you are going for in your kitchen, then you'll want to find a style of handle that reflects this. For example, in a minimalist kitchen, choose a simplistic style of handle such as the bar handle.
If you don't want to change your hardware again in the near future, choose a style that is timeless and won't look dated after a year or two. If you like to change your hardware with changing trends, then opt for low-budget options, so you don't waste money.
Functionality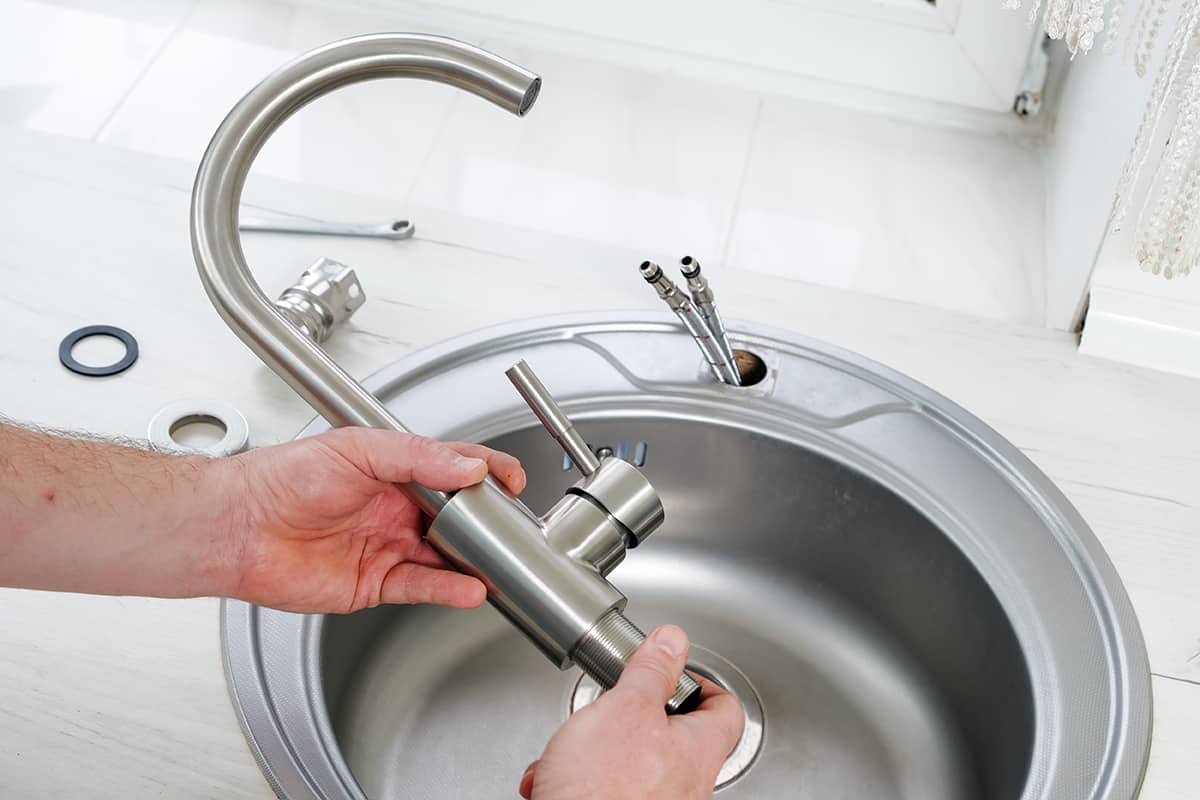 Functionality is key in a kitchen, especially if you cook frequently. Hardware that looks amazing but doesn't fulfill your practical needs should be avoided because style and function should go hand in hand rather than be at odds with each other.
A minimalist tap might look the part, but if it doesn't feature a spray attachment for cleaning your deep pans, then it's a purchase you are ultimately going to regret.