Brass is a metallic finish that has been popular in interior design for many decades. Brass has a pale golden tone that makes it a more subtle choice compared with gold finishes but offers a similar warmth. Brass comes in various finishes, including brushed brass, satin brass, antique brass, and polished brass.
The finish you opt for on your fixtures and fittings should reflect the type of interior style you are trying to achieve, as well as work with your color scheme.
Here we look at the differences between antique brass and polished brass, as well as the advantages and disadvantages of both types of finish.
Polished Brass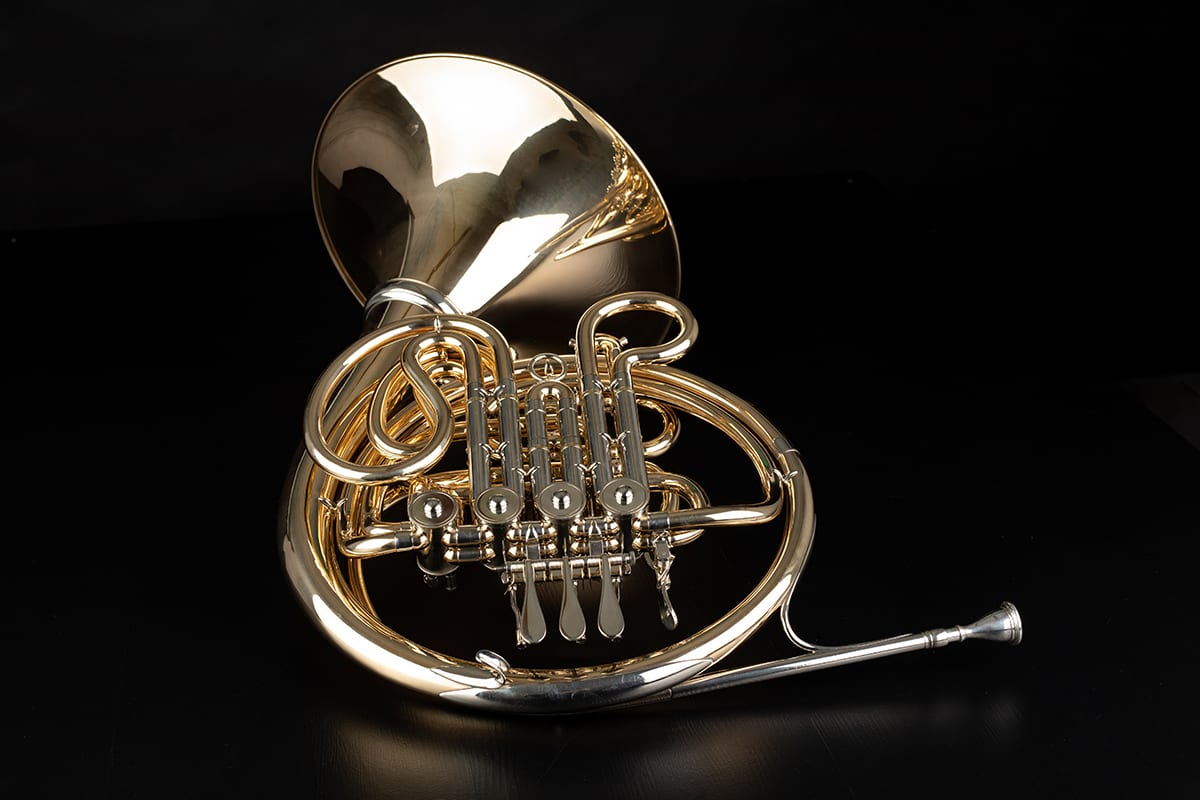 Polished brass is a brass plating that has been polished to reach a bright, glossy, high-shine finish. The look of the polished brass can be almost like a mirror but with a soft golden color.
As polished brass has not been color-treated, the true tones of brass come through in this type of finish. Polished brass will look similar to gold but have less obvious yellow tones compared with polished gold.
It sometimes gets confused with gold as the two colors are similar, but brass is distinctly less obvious and showy compared to gold. It represents a more lowkey option for hardware, fixtures, and fittings if you like warm and bright metallic colors but find gold too brash.
Antique Brass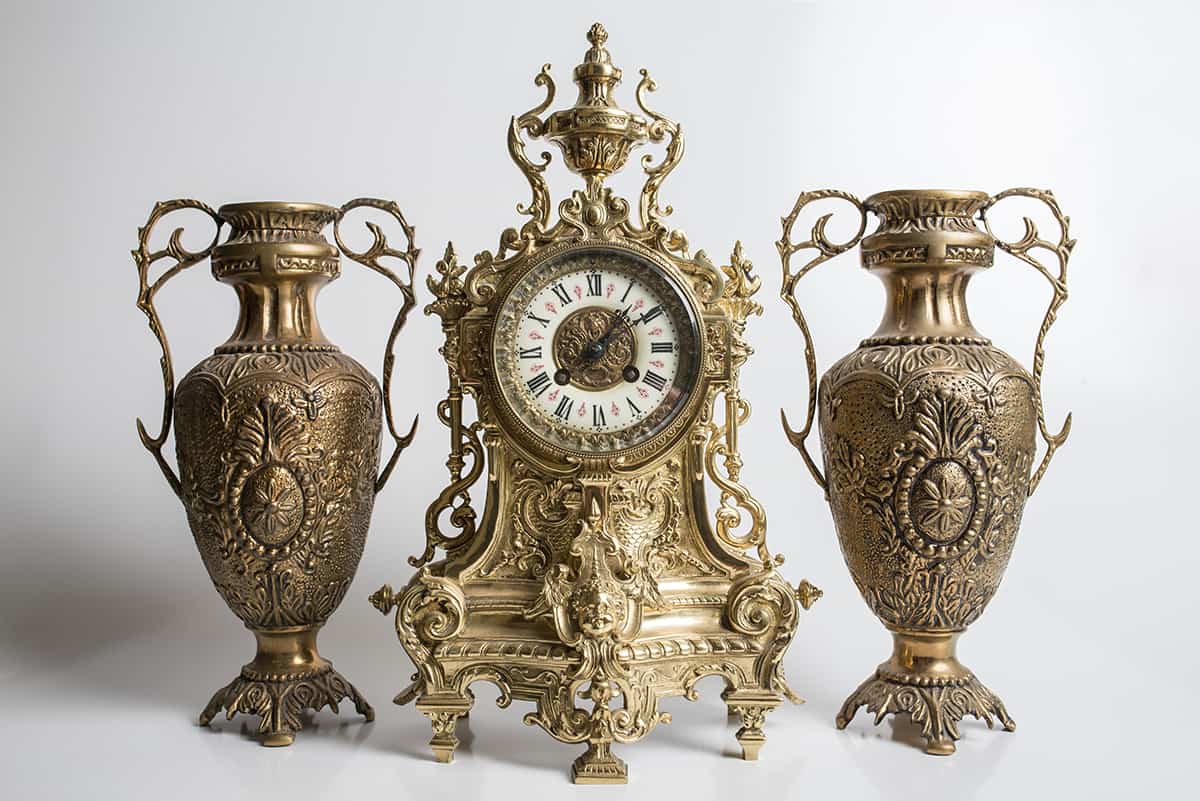 Antique brass is a brass plating that has been treated to make it look aged, like an antique. The finish of antique brass is much duller than polished brass, and although it certainly isn't a matte finish, it is quite obviously less glossy than polished brass.
The color difference between antique brass and polished brass is very clear. Antique brass is more of a brown color, with some light golden tones showing through in small glimmers. The finish of antique brass is very warm, helping to create a cozy and inviting atmosphere in a room.
Best Interiors for Polished Brass
Polished brass has a glossy finish that makes it well suited to luxurious and glamorous decor styles. It would work well in a dark space, such as a dining room or bathroom painted in dark gray or navy blue, to add a splash of luxury, warmth, and brightness.
Polished brass can also work well in traditional or classic interior styles, as it was a popular finish in the 1980s and 1990s and heralds back to this type of design.
Polished brass, as a paler shade of gold, works well with neutrals and can also look very elegant alongside vibrant shades such as emerald green, teal, and purple.
Best Interiors for Antique Brass
Antique brass has a much more casual feel that makes it well suited to industrial or rustic interiors. The aged look lends antique brass perfectly to spaces that have a rich history and have been styled in a traditional theme.
This is actually a very versatile metallic finish and can look at home in a mid-century modern style room when paired with the right accessories and decor items.
Light switches or electrical sockets can look dated in antique bronze, whereas modern light fittings or contemporary style tables with antique brass legs can look very stylish and current.
Pros and Cons of Polished Brass
Pros:
Luxury style
The high shine and pale golden glow of polished brass gives it a classy luxury vibe. You can use this in various ways in your home to add a luxurious feel to a room without going overboard or being too obvious.
Light fittings such as ceiling pendants or lamp stands in polished brass will look elegant and stylish in the right setting.
Subtle alternative to gold
If you like the look of gold but find it to be too ostentatious, then polished brass is a really excellent alternative that will achieve a similar effect without seeming extravagant or vulgar.
Polished brass has all the same shine as gold but in a more subtle tone, which makes it a brilliant alternative finish to gold for a less flamboyant look.
Versatile color
Polished brass has a pale golden color that works so well with so many other colors. It will look striking next to dark neutrals like black and charcoal gray but works equally well with pale neutrals such as ivory and linen.
Cool colors contrast nicely against the warmth of polished brass, such as olive green, royal blue, and deep purple. You can also use warm tones with polished brass, such as mustard yellow and burnt orange. The versatility of this color means you can switch up the color scheme in a room without having to change your fixtures and fittings.
Easy to find and affordable
Polished brass is a widely available metallic finish, which is a comparable price to other plated finishes.
Cons:
Hard to keep clean
The main issue with polished brass is that fingerprints will show very easily due to the high gloss effect finish. You may find yourself continually wiping smears off polished brass light switches or door handles.
Pros and Cons of Antique Brass
Pros:
Warm neutral color
Antique brass has an even warmer tone than polished brass due to the presence of brown. Using antique brass will result in a cozy and comfortable atmosphere in a room.
Versatile style
Antique brass can work well with both traditional and modern interior styles, so you can switch up your style and still incorporate your antique brass fittings into the look.
Easy to keep clean
As antique brass has a more flat finish than polished brass, fingerprints won't be made as easily; therefore, it stays clean for longer. Antique brass will not require frequent wiping, making it a more practical option for many people.
Cons:
Can look old fashioned
Antique brass can look old-fashioned on some fittings, especially those that are ornate or have embellishments. If you want to achieve a modern look with antique brass, be sure to opt for simple shapes and clean lines.