A bare dining table can look unloved, while a decorated dining table brings warmth and character to a home. This is a perfect opportunity to display some of your personality and help emphasize the style of your home.
Here we will look at different ideas for how you can decorate your dining table while it isn't in use.
Centerpieces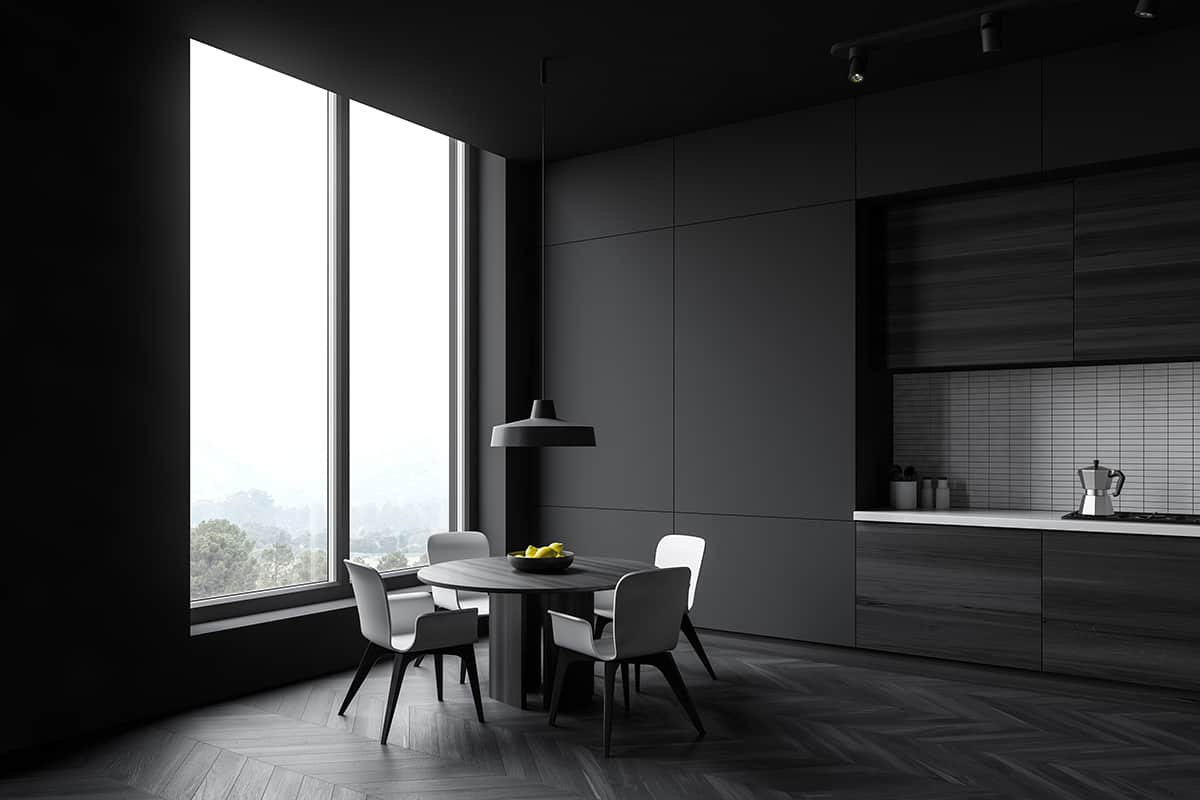 Centerpieces are a brilliant way to decorate a dining table because they can remain in the middle of the table permanently, including when you are using the table at mealtimes.
There really is no end to what you can use to create a centerpiece on your dining table, from extravagant and expensive ideas to DIY centerpieces that won't cost you a penny.
Flowers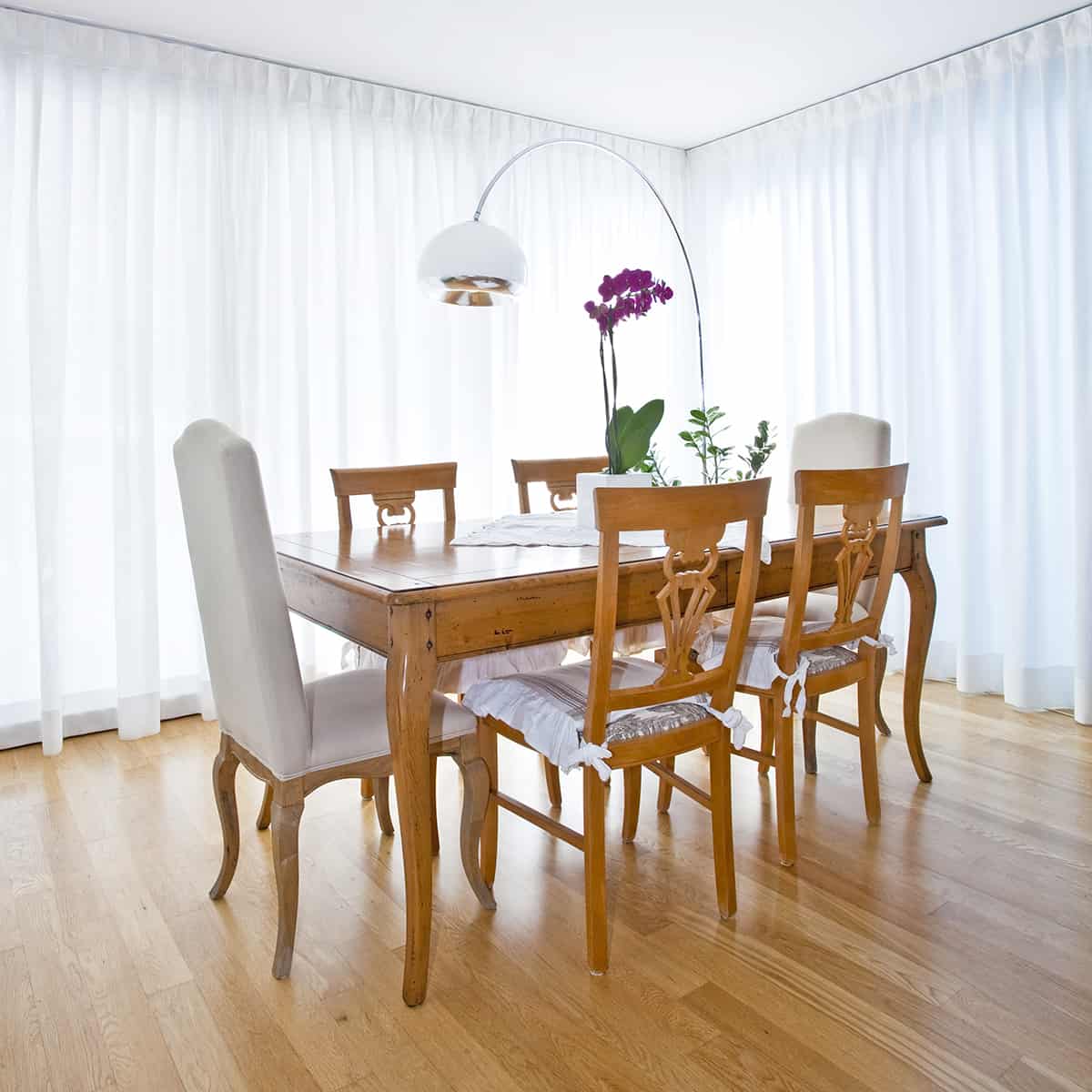 Cut flowers are a nice and simple way to create a centerpiece for your dining table. You can cut a few stems of blooming flowers from the garden and pop them in a glass of water, or you could buy a bouquet from a florist and set them in a fancy vase for a more theatrical effect.
If you are a keen gardener, then you might have a never-ending supply of cut flowers to display on your dining table, but if you haven't, then cut flowers might not present a permanent solution to a stylish centerpiece because they will ultimately die after a few days, or weeks if you're lucky.
You could instead opt for faux flowers, which have something of a bad reputation as they have for a long time been unrealistic and tacky looking, but fortunately, there are now a lot of fake flowers on the market for very reasonable prices which look just like the real thing. When selecting faux flowers for a dining table centerpiece, look for colors that are going to compliment your decor.
If you have a celebratory event coming up, such as a birthday dinner party, then you can always switch out your faux flowers for a real bouquet on a special occasion.
If you want to keep your floral centerpiece on the table during a meal, then remember to cut the stems short and use a low vase so that the bouquet doesn't interrupt anyone's line of vision when talking to other people sitting across from them at the table.
Candles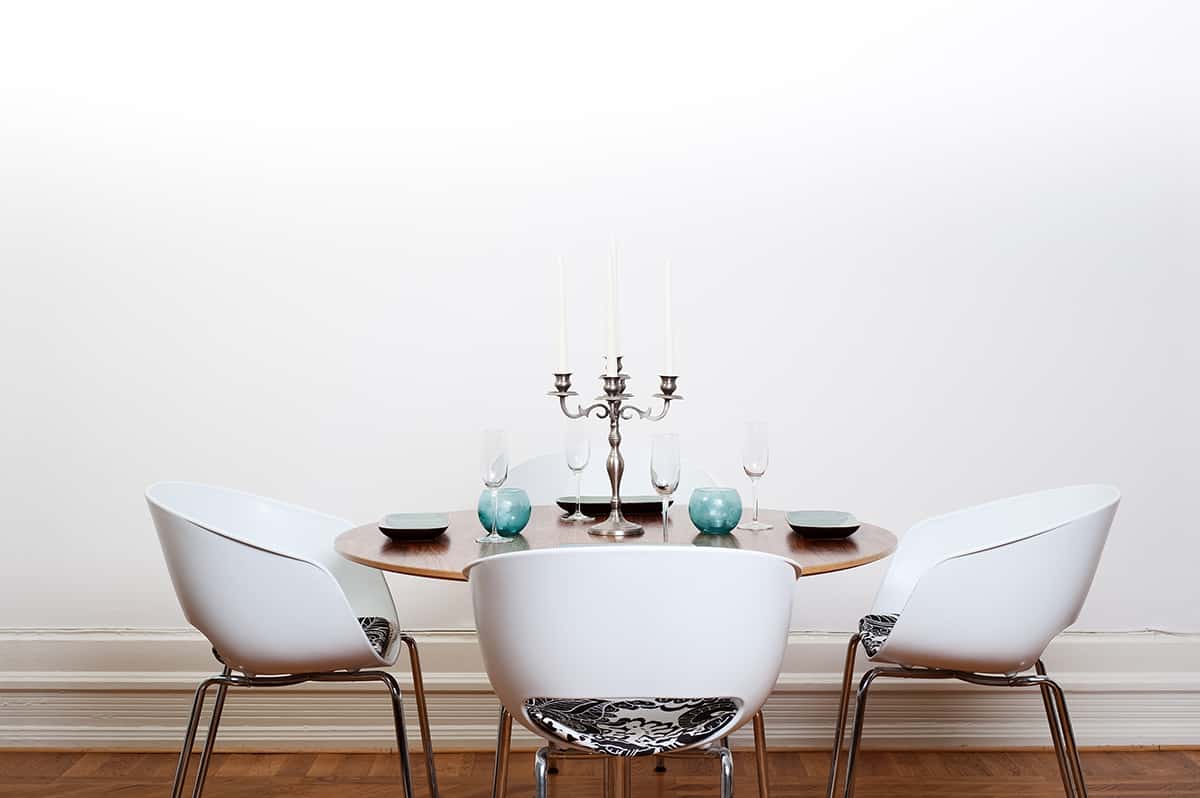 Candles make excellent centerpieces because they look soothing and elegant during the day and then can be used to create an intimate or romantic atmosphere at the dining table in the evening.
Choose an elaborate candelabra for an extravagant look on a large dining table, or bundle a small selection of three or five candles together on a tray for a more country casual style.
There is a number of ways to decorate a candle centerpiece. For example, wrap a ribbon around a bunch of candles, or place them on top of a mirror.
You could fill an attractive bowl full of shells and then set the candle in the middle or have small candles floating in a ball of water.
Houseplant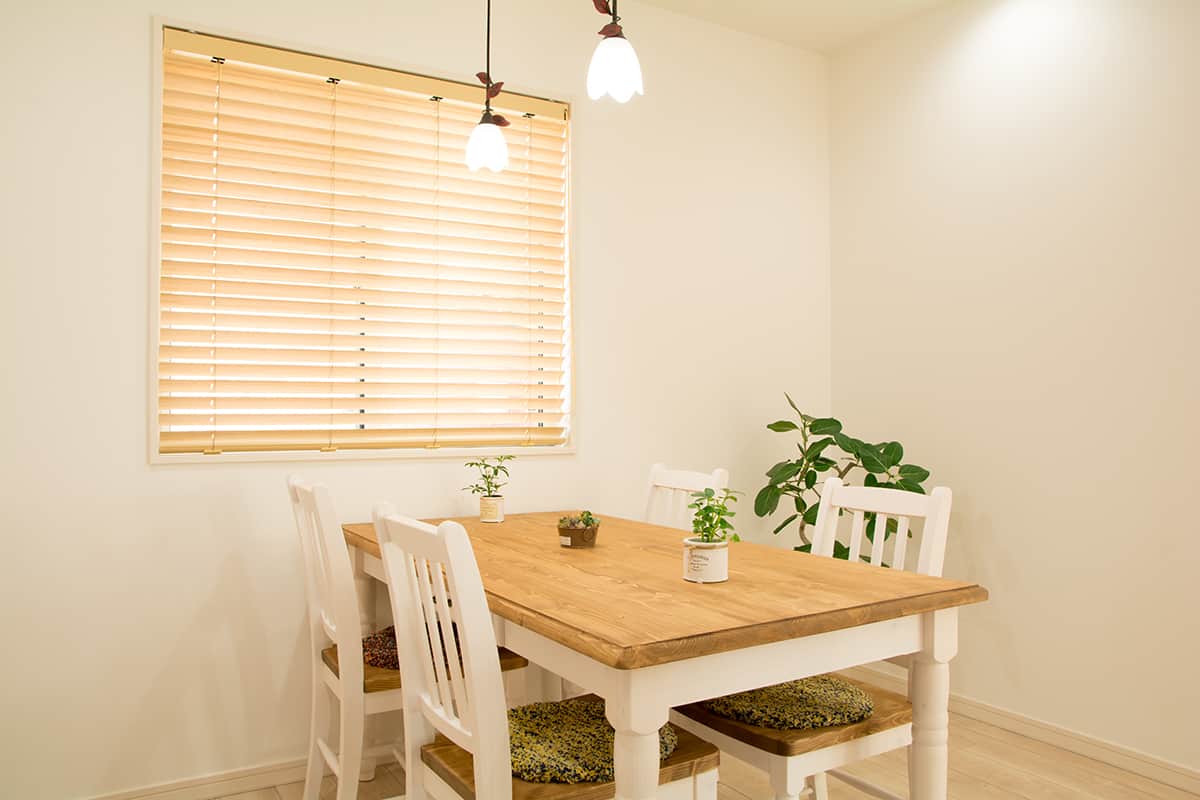 A houseplant makes a stylish and low-key centerpiece on a dining table and depending on the type of plant. You may be able to leave it in situ even when the dining table is being used.
If your dining table enjoys a good amount of natural light, then this could be the perfect spot for a houseplant to thrive. You could even select a flowering houseplant if you want to bring some color to the space, such as a kalanchoe.
Vase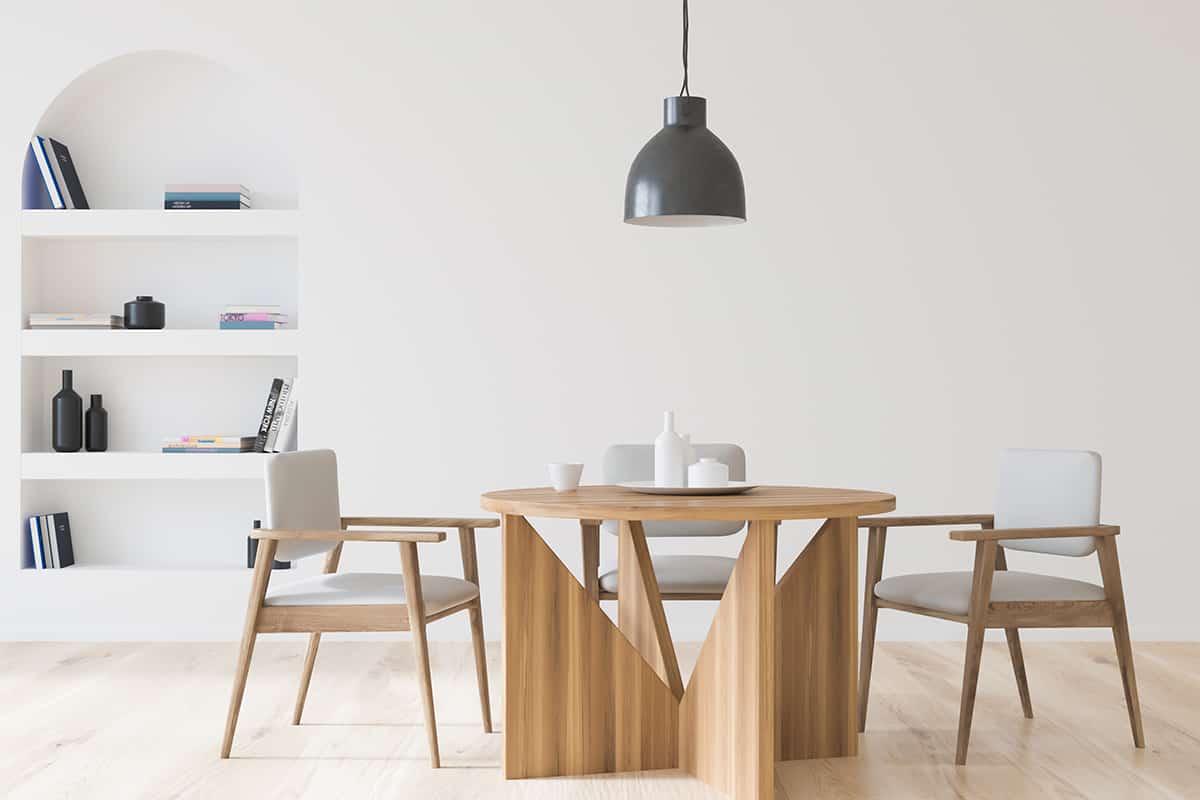 If your dining table looks neglected and empty, but you don't want to put too much thought into creating a centerpiece, then simply placing a vase in the middle of the table can make the whole room look much more cared for and intentional.
Choose an attractive vase that compliments the rest of the decor in the room. If you feel a bit more creative, then find a transparent glass vase and fill it with different things to make your own homemade centerpiece.
You could fill a clear vase with pinecones in the winter and add extra glamor by spraying the pinecones in a shimmering or metallic spray paint beforehand. In the summer, fill an empty vase with shells you collected at the beach or even attractive pebbles.
Alternatively, fill your vase with potpourri and enjoy a pleasant smell in your dining room. You could even make your own potpourri out of dried lavender if you have any of these plants growing in your garden.
Bar Tray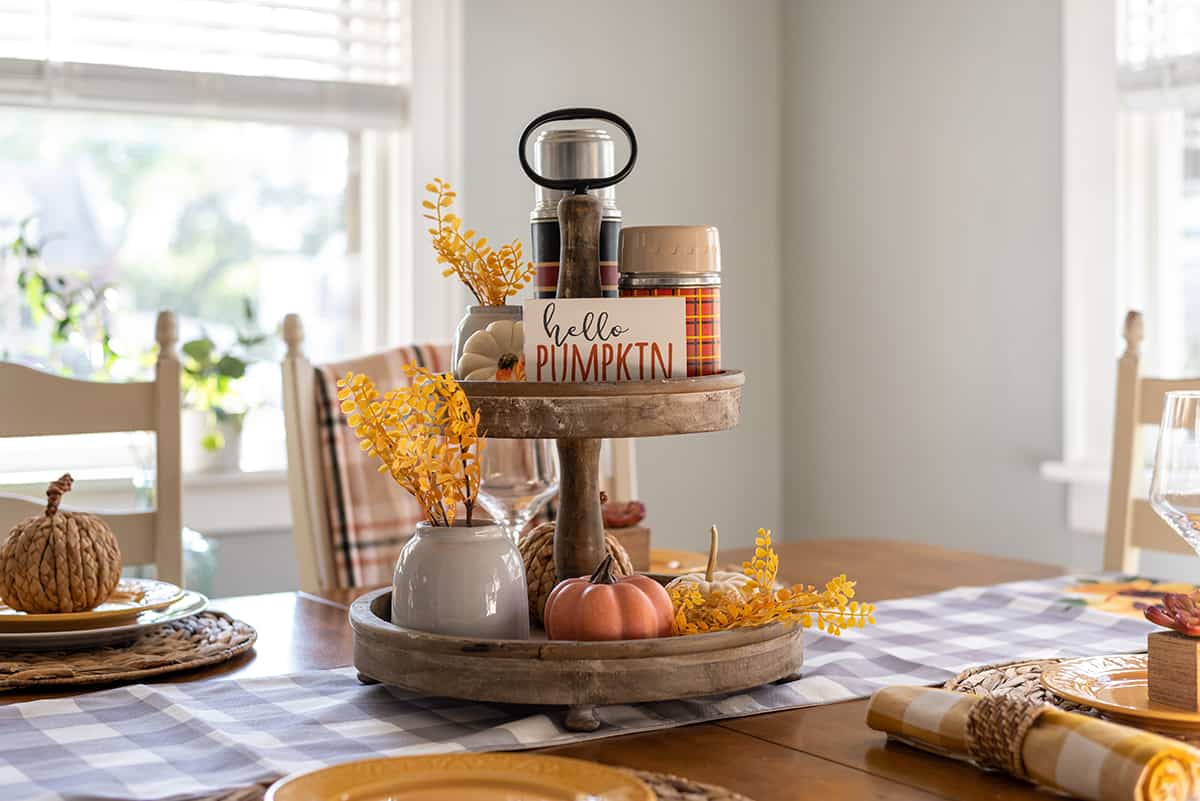 A bar tray is a stylish and fun centerpiece if you are a household that enjoys an alcoholic beverage. This idea takes inspiration from a bar trolley or bar table but instead creates a mini version of it.
You will need an attractive tray that works with your decor. This could be a metal tray, a mirrored tray, a jeweled tray, or even a rattan woven tray if you are embracing a coastal or natural style.
Next, simply organize some of your favorite spirits and liquors in the center of the tray.
You could alternatively invest in some glass decanters and fill these up with your choice of whiskeys, rums, vodkas, or gins for a more elegant, vintage look. The great thing about this is that at the end of a meal, you and your guests can help themselves to their favorite beverages.
Table Runners & Tablecloths
Using fabric can be a nice way to make a dining table look softer, bringing a feeling of warmth to a space. This can be achieved using a table runner or a tablecloth.
Both of these items are good choices, though a tablecloth might be preferable if you want to protect your dining table from scratches or from fading in the sunlight.
A tablecloth or table runner alone is not usually enough to decorate a dining table, and you should still consider adding a centerpiece or a garland to the tabletop.
Garlands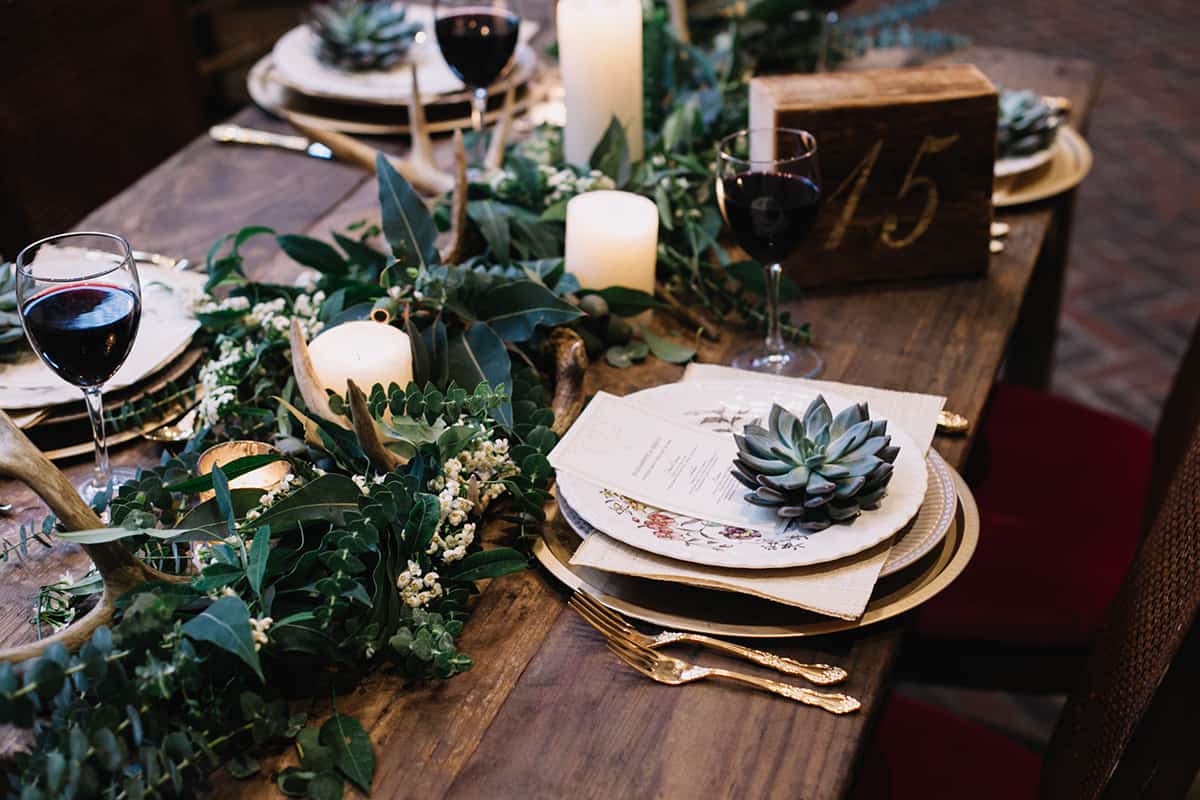 At festive times of the year, garlands add some extra personality to a dining table and can make it feel more full and lush. At Christmas, you could add a real or faux garland made from pine tree offcuts, ivy vines, pine cones, baubles, tinsel, and dried orange slices.
Ribbons also add an extra flourish to garlands. Garlands can also work well at other times of the year, such as Easter when you might make a garland that includes small easter eggs, or at Halloween, a garland might be made out of fake spiderwebs and miniature pumpkins.
Place Settings
If you are having guests over for dinner, then setting up place settings can be a nice way to make your dining table look more welcoming, and it shows that you have put effort into entertaining and hosting. Some people like to set up place settings and leave them out at all times, just to make the room look more loved and lived in.
Personalized settings
If you are hosting guests for a specific event, like Thanksgiving, or an engagement party, you could create personalized place settings. This helps everyone to feel included, and it also directs people to their seats, so you don't have the awkward moment of people not knowing where to sit. Personalized place settings can be made out of almost anything.
Pick a large glossy leaf from your garden and write your guest's name on it with gold marker, then spray it with varnish to preserve it and stop the ink from smudging.
Alternatively, print a photo of your guests and use a peg to fix it to a wine glass. If you are a keen crafter, you could stencil your guests' names onto a napkin holder or embroider their napkin with their name and let them take it home as a keepsake of the event.
Placemats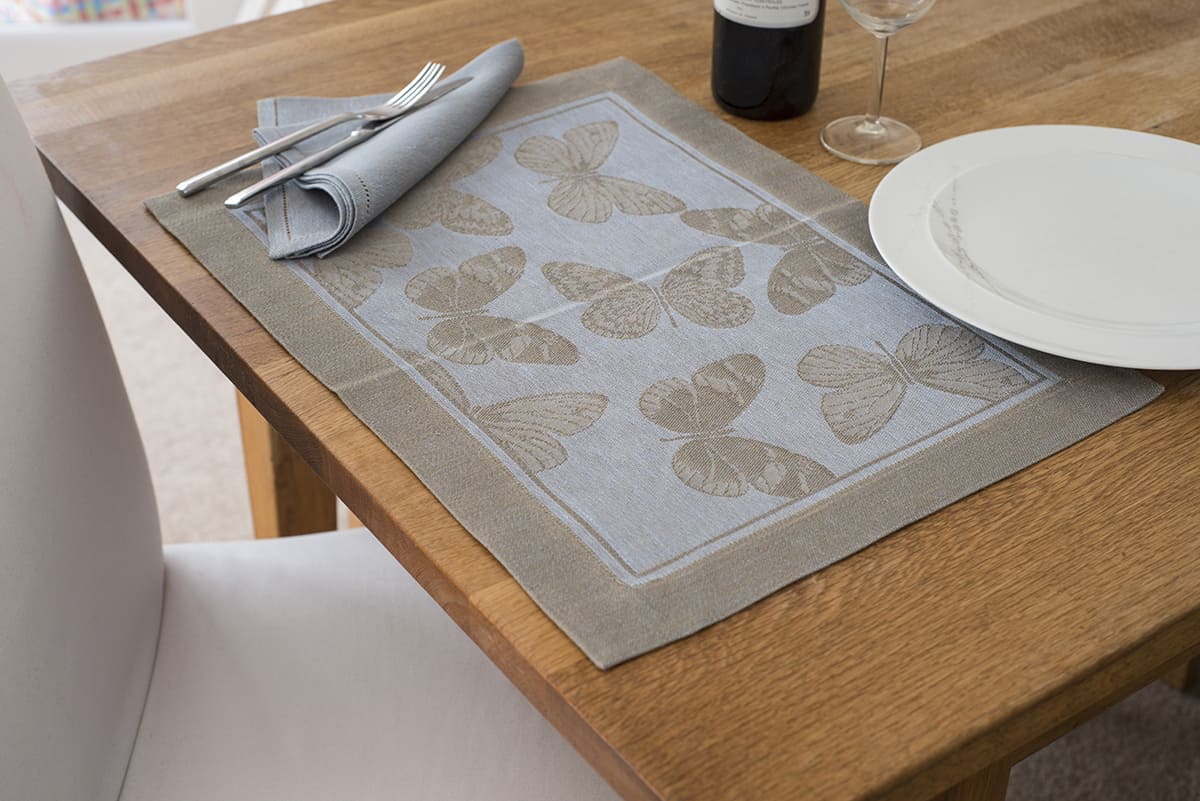 Placemats are an essential part of any place setting, and these can be used to add color and style to the dining table.
Fabric placements tend to feel more elegant and grown-up, but if you have children who spill food, you might feel better opting for wipe-clean placemats. Use this opportunity to tie in your dining table with the room's decor by choosing a placemat option in a similar style.
Cutlery
Lay out cutlery at either side of the placemat, ready for the guests to use.
If you are doing this to decorate your table, then you might want to buy some special dinnerware cutlery that is only used for special occasions. Gold or copper-colored cutlery makes a stylish and unusual choice.
Glasses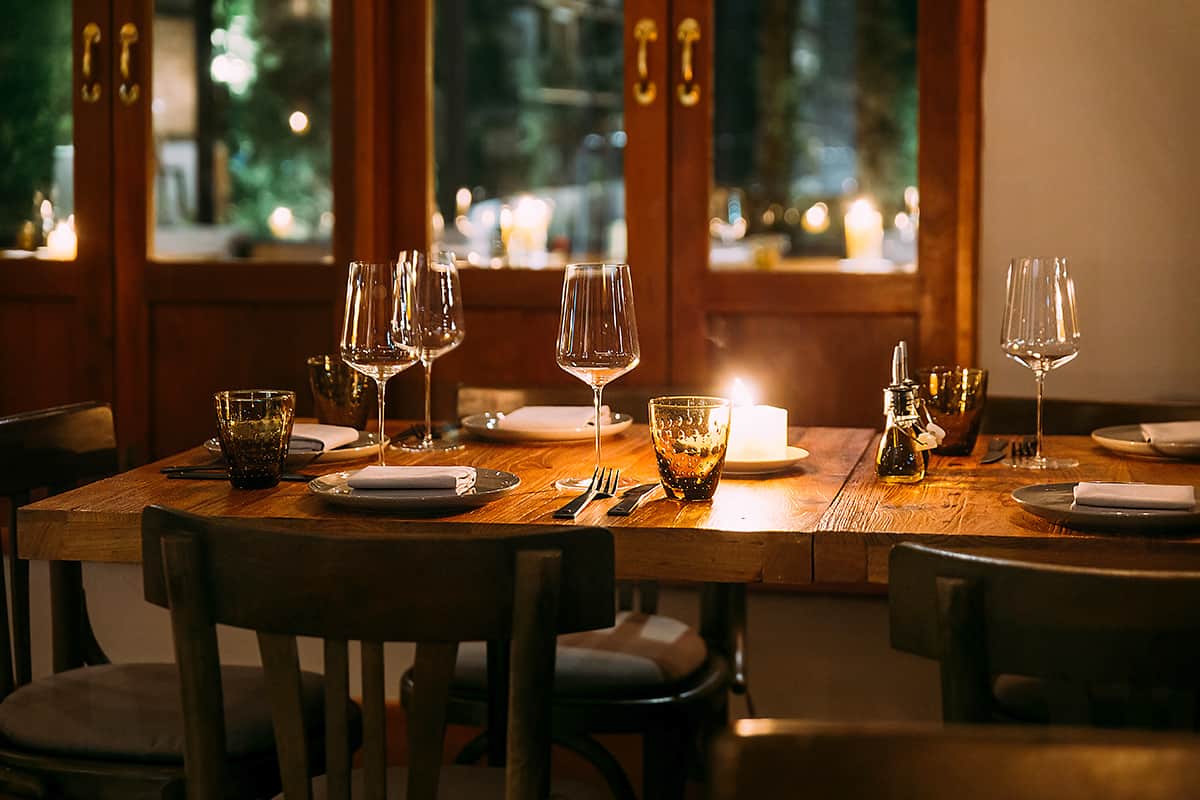 Set out water glasses as well as wine glasses at your table, and also champagne glasses if you are planning on having a toast. Elegant glasses will make a dining table look smart and sophisticated.
Dinnerware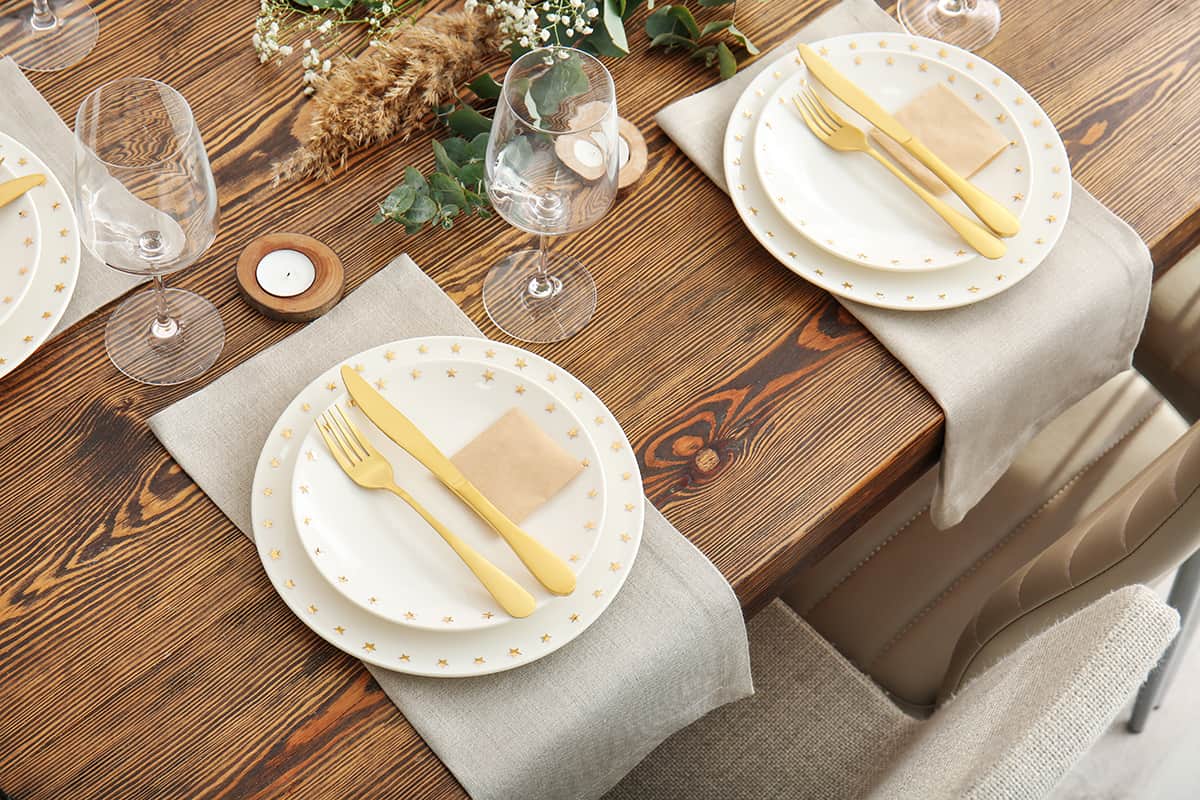 Set out your dinnerware in layers on your placemats, for example, a dinner plate at the bottom, followed by a side plate on top, and potentially a small bowl on the very top.
Again, you could buy dinnerware in a color that matches your decor to elevate the dining tables style.