Columns are most commonly found in homes with open plan living areas or large rooms, as they are required to provide stability to the upstairs level or roof in lieu of an internal wall.
These load-bearing columns cannot be removed as they are structurally essential to the building; however, there are many ways to decorate them so that they become an architectural feature in the home rather than an eyesore.
Paint
Matching Color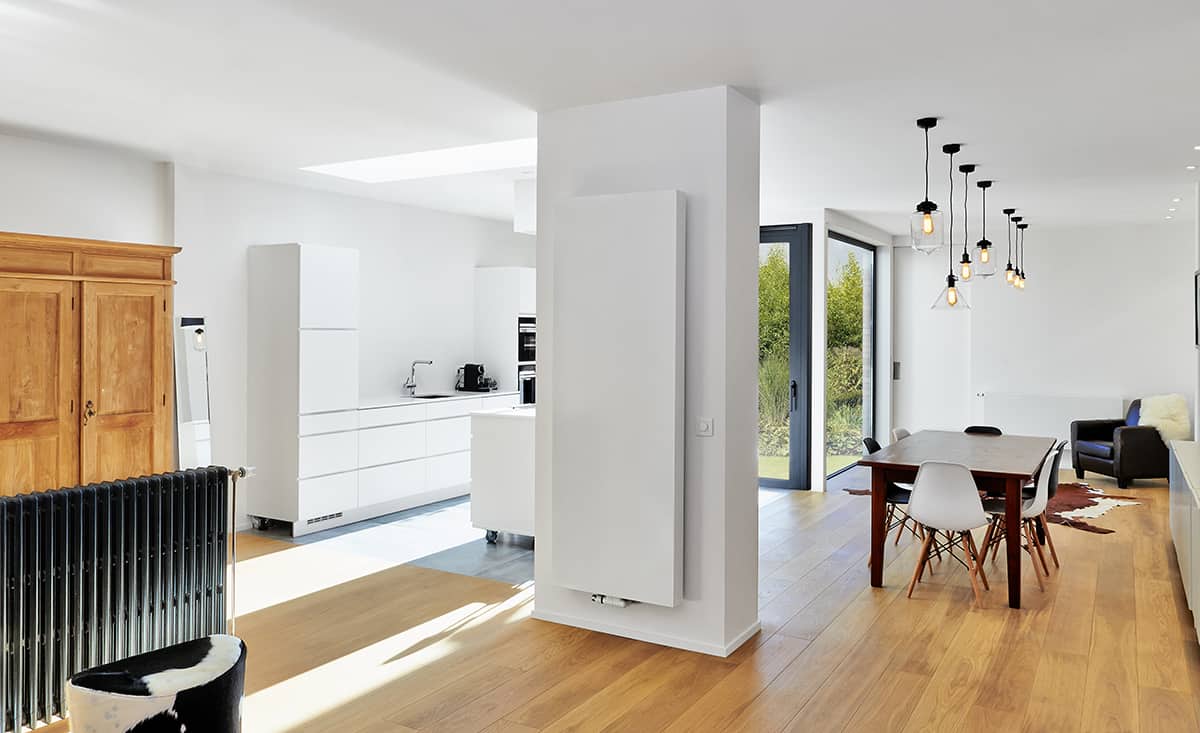 If you want the column in your room to fade into the background, then the best way to achieve this is to paint it in the same color as the rest of the walls in the room.
This will allow it to fit seamlessly into the space and mean that the eye is not drawn to the column. It is also one of the most cost-effective options for decorating a column because you can simply use the paint you already have from painting the rest of the room.
Contrasting Color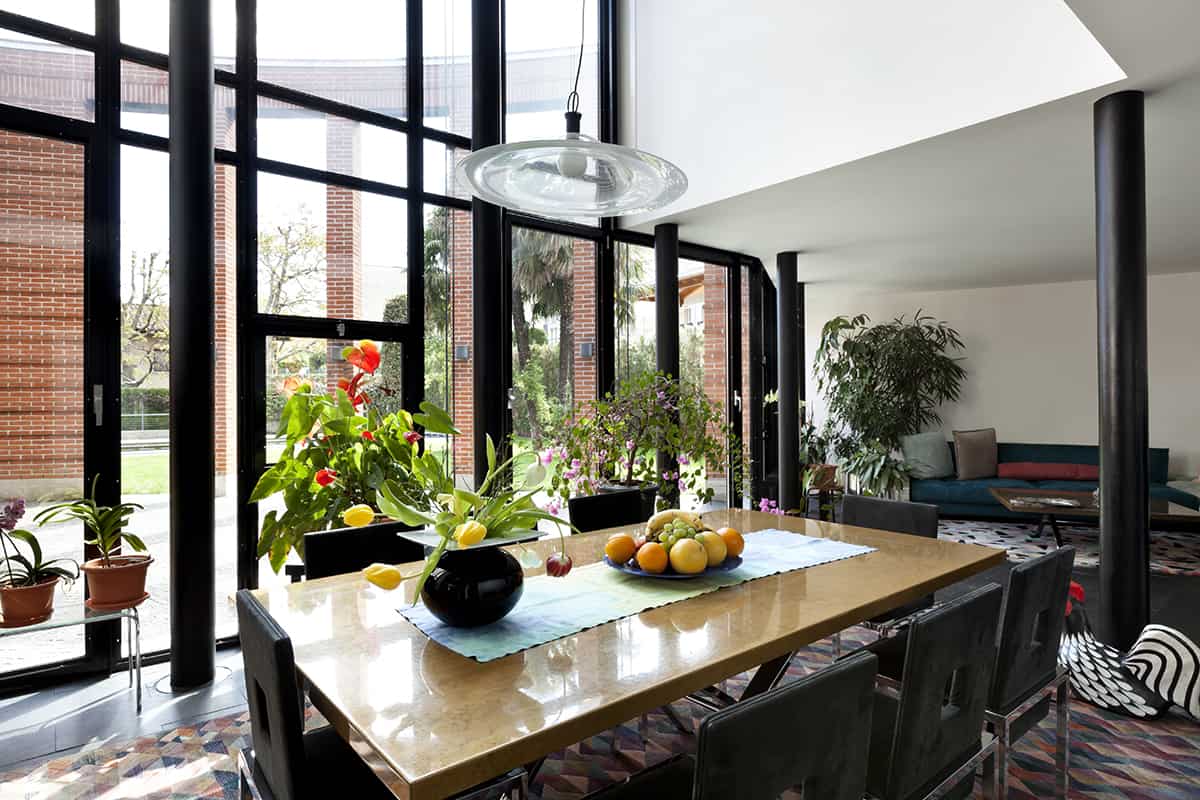 If you want to make a feature out of your column without spending too much money, then painting it in a contrasting color to the rest of the room is a good option. You could pick out a color from your interior decor color scheme so that the column is coordinated with the rest of the space.
For example, if you have a predominantly white room with touches of navy, then you could also paint the column navy so that it ties in with the rest of the room while still standing out from the other walls. If you have a pale room, then painting the column in a bold, dark color will ensure it is a striking feature.
Two-Tone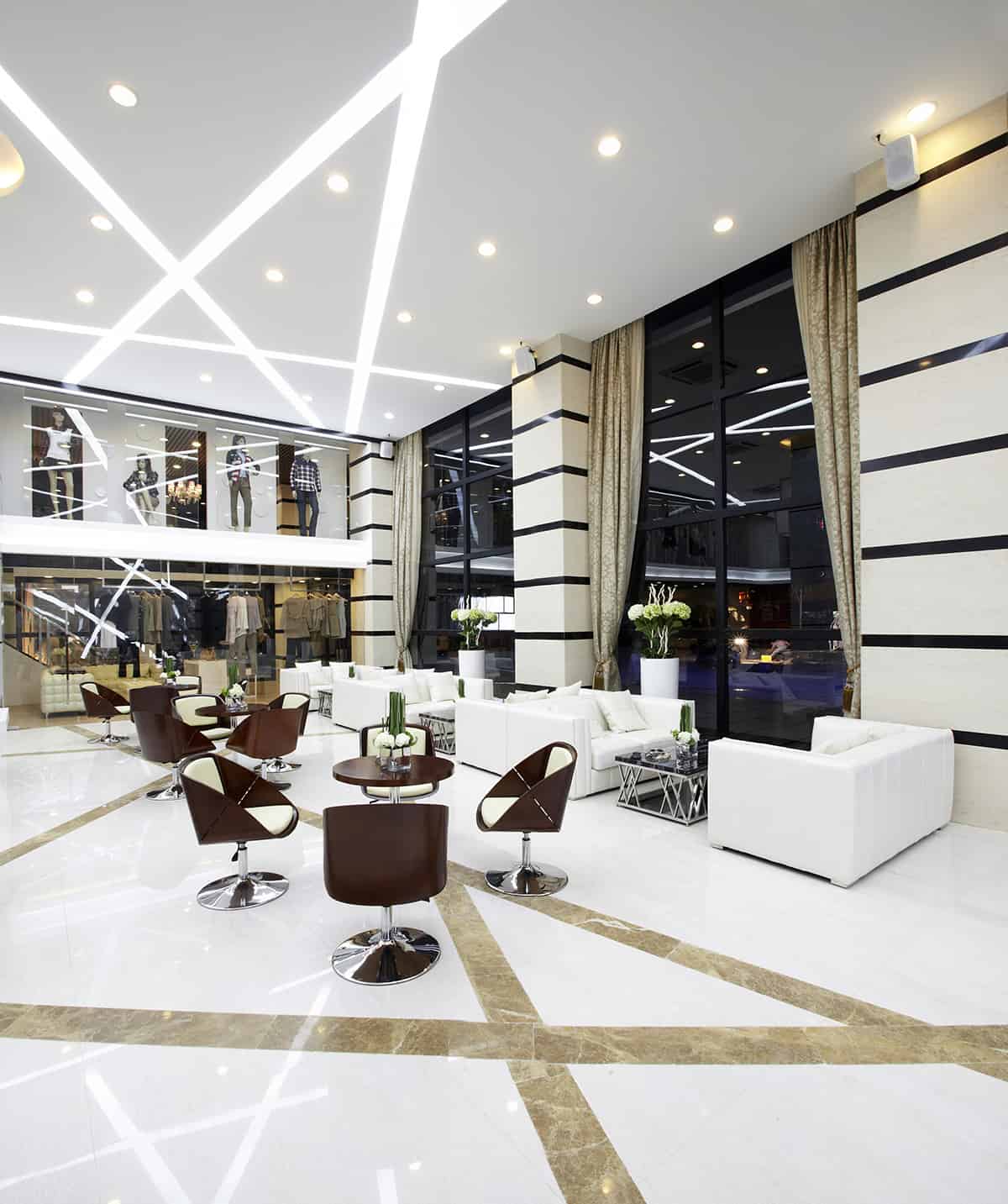 If you hover somewhere between wanting to make a feature of the column but don't want it to stand out too extremely, then painting it in a two-tone theme will give you some balance. To do this, choose two colors that go well together and paint the bottom half of the column in one color and the upper half of the column in the other. Most decorators agree that the darker or bolder color of the two should be used on the lower half of the column and the lighter color at the top. This helps to ground the room and also keep it bright and airy.
Cladding
Cladding your column simply means covering it in a second skin using another material. There are many different materials you could use to clad a column to give it a decorative look. These include:
Brick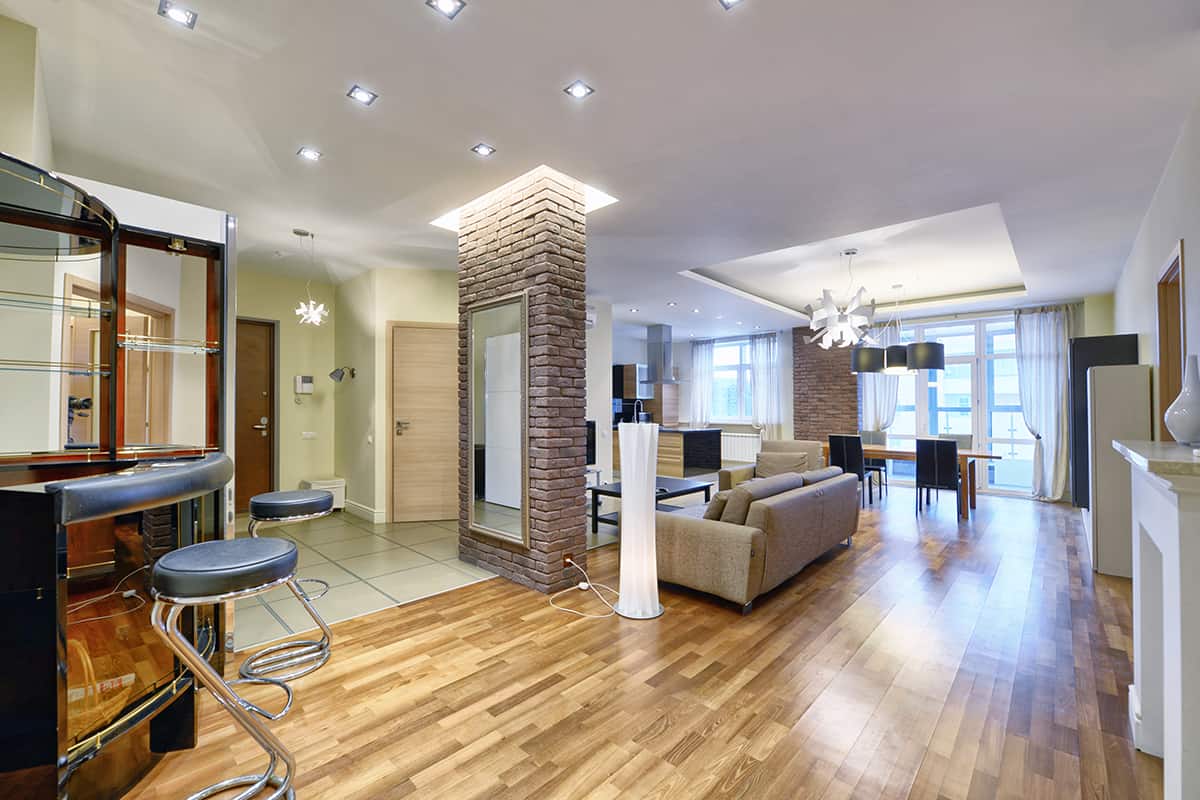 Cladding your column in brick will give it a rustic or industrial feel, depending on how you decorate the rest of the room and the type of brick finish you choose. You can clad the column in real bricks or use tiles that have a brick effect to achieve this look, bearing in mind that using actual bricks will make the column bigger and result in it taking up more space in the room.
Wood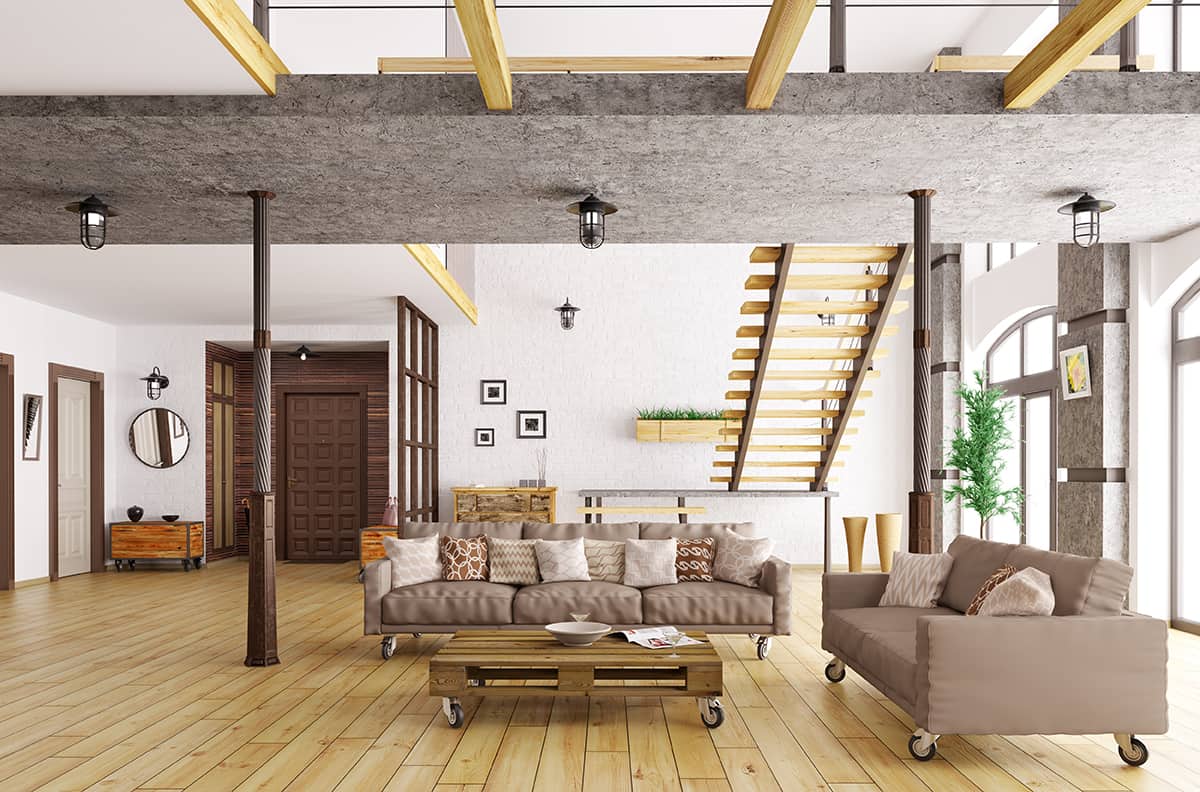 Wood is a popular material to clad a column in because it adds a natural warmth to the room, and there are many ways to achieve this look to suit all types of budgets. You could use laminate flooring to achieve a wood paneling look or even old wooden planks repurposed from pallets.
For a high-end look, you could have a carpenter create bespoke wooden paneling, or if you are on a tight budget, you could purchase peel and stick tiles in a wood effect look. You could also use wood molding or wainscoting on the column to give the room a more sophisticated or traditional style.
Tile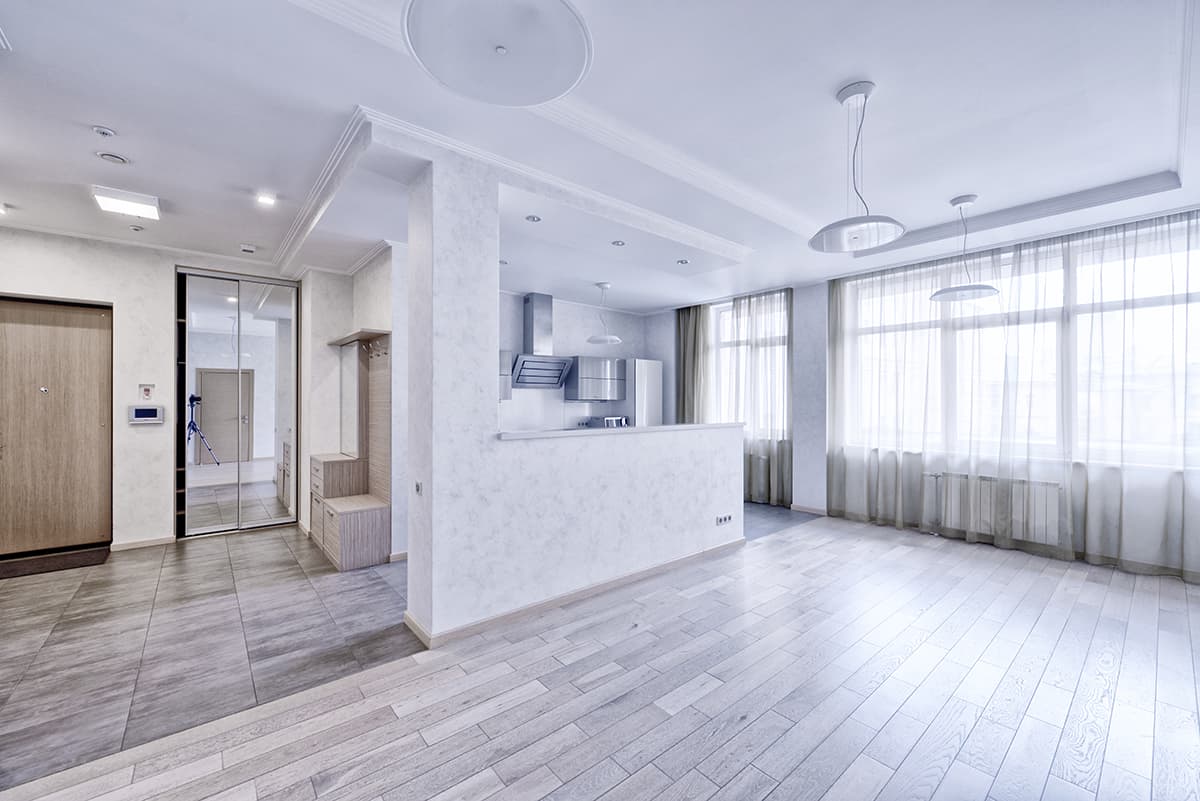 Tiles are a great way to decorate a column because they add texture and visual interest to the area. If your column is in the kitchen, you could match the tiles on the column to the tiles on your splashback or choose a completely different tile. For a modern or minimalist look, you could choose subway tiles, or mosaic tiles would be a good option for a more unique style. If you like the idea of tiling your column but don't want to buy expensive tiles, you could find stick-on tiles for a fraction of the cost, and this will also save on installation fees as you can apply them yourself instead of hiring a tiler.
Mirror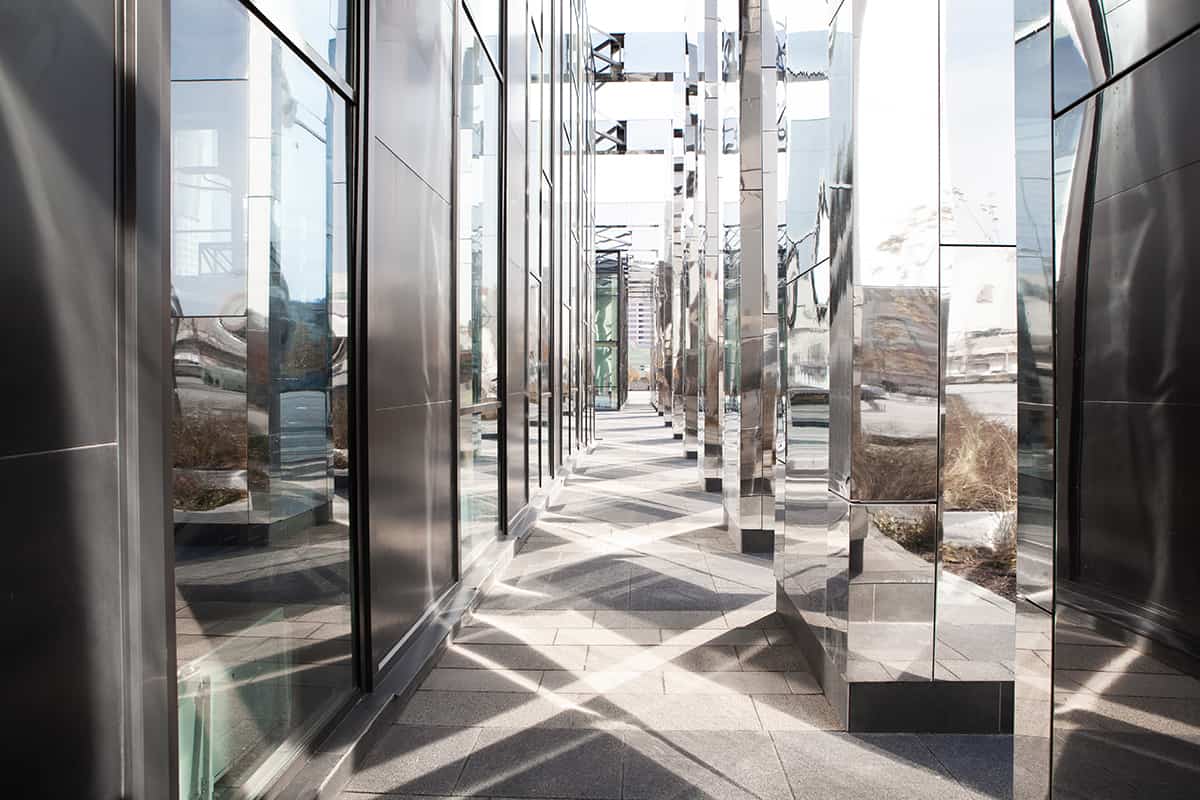 Cladding a column in mirrored glass is brilliant for making the room feel more spacious and also to help it blend into the space. When you entirely cover a column in mirrors, it creates a visual illusion whereby the column seemingly disappears into the space. The mirrors will reflect light and make the room feel bigger than it really is, and also make it more bright and airy.
Stone
Covering a column in stone is a good way to achieve a rustic, textured look. Choose a stone in a color that complements the rest of your interior color scheme so that it is both a feature and also looks intentional in the space.
Marble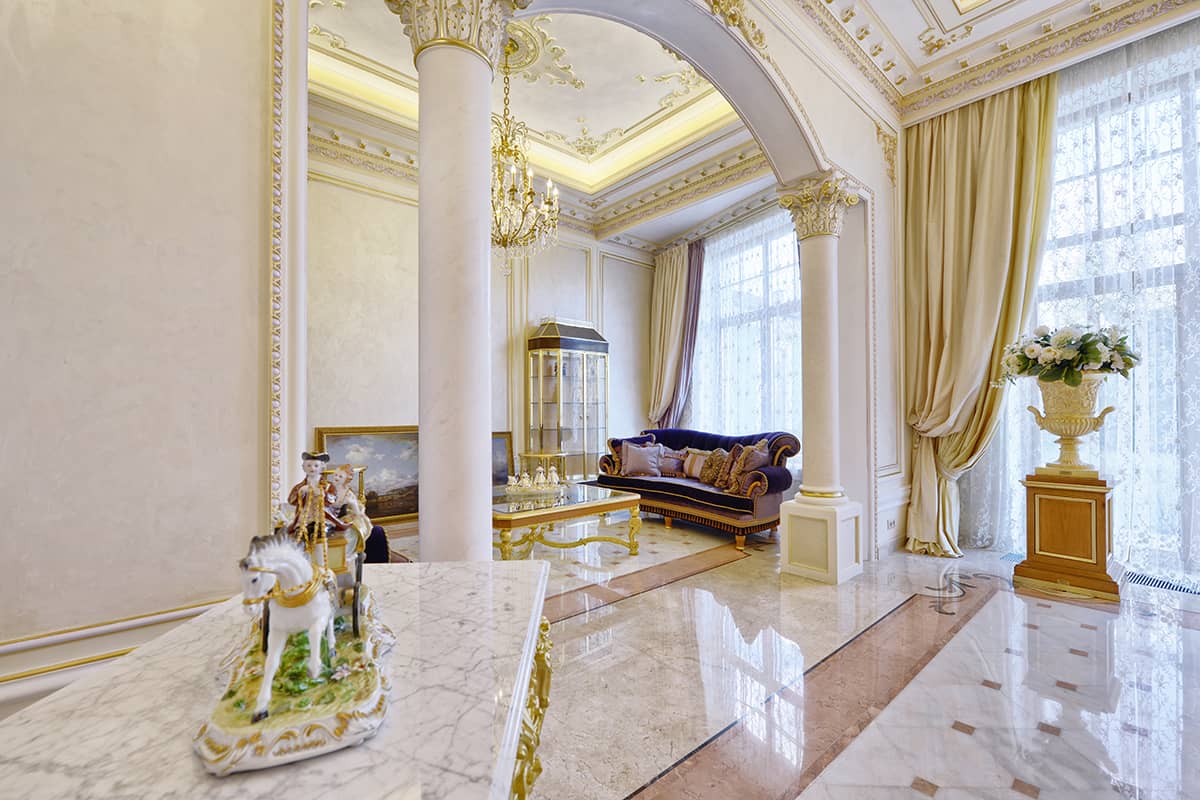 Cladding a column in marble creates a luxurious, elegant look that works well in high-end homes. As marble is available in so many colors, you can find one which works well alongside the other colors in your home.
Rope
If you are following a nautical or coastal theme for your interior decor, you could cover your column in rope. This is a very effective yet budget-friendly way to make a stylish feature out of your column, which you can easily achieve yourself. All you will need is a long length of chunky rope and some superglue, and then simply wrap the rope around the column from top to bottom, ensuring you continually push the new layer of rope against the previous layer to prevent any gaps from appearing. Choose a color of the rope that matches your decor, such as blue rope or natural twine-colored rope.
Storage
Shelving
Fixing shelving to your column is a good way to create more storage and also make the column look like an intentional feature in the room. Measure your column before buying shelves to ensure they are narrow enough to fit onto the column without sticking out at the edges. Once fixed in place, you can line the shelves with anything you like, such as books, candles, plants, or ornaments.
Cupboards
Creating a cupboard unit on a column can be a useful way to fit more storage into your room. If the column is not load-bearing, you may be able to hollow out a part of the column in order to create a cupboard inside the column itself and fix a door onto the outside.
Alternatively, for load-bearing columns, you can fix narrow cupboard units to the exterior of the column, though be warned that this will obviously mean the column takes up more space in the room.
Plants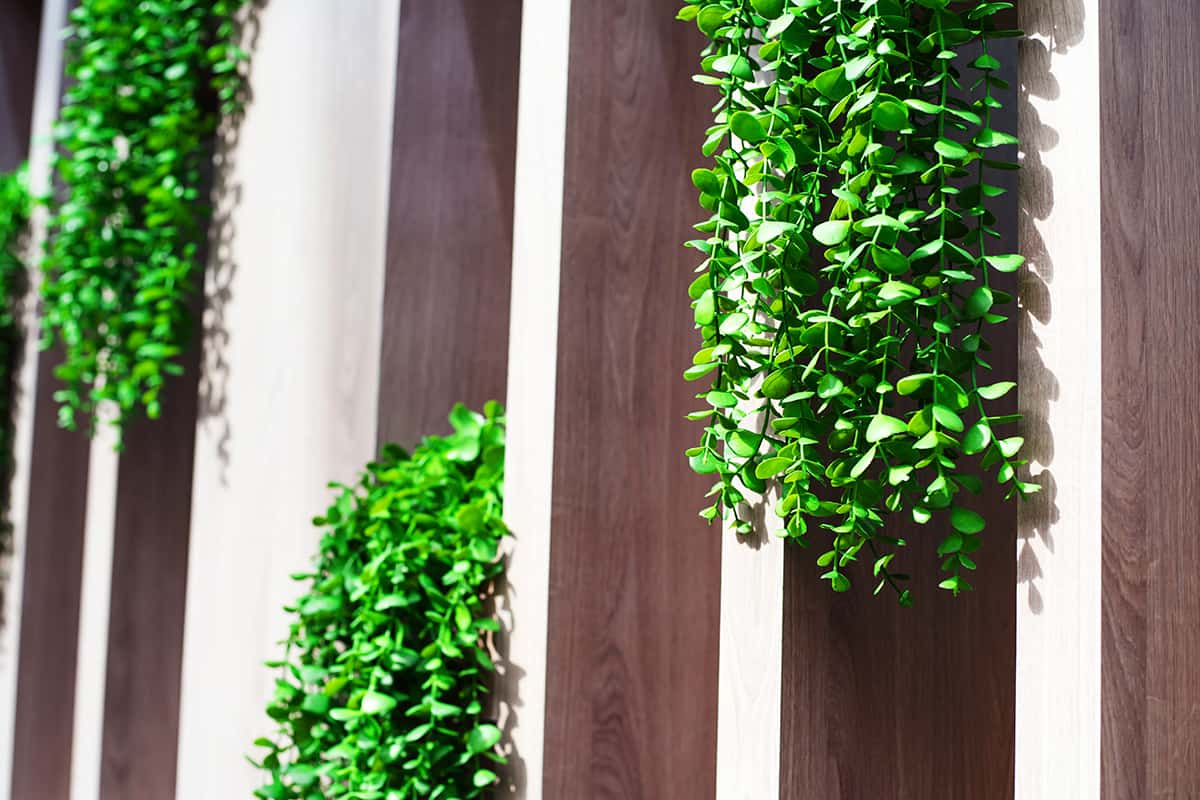 Columns are a good place to display your plant collection, as they are usually in the middle of a room where the plants will benefit from bright but indirect sunlight. You could set climbing plants at the base of the column and fix the trellis to the column itself to encourage the plants to climb up and cover the column walls.
Alternatively, hang trailing plants at the top of the column and let them trail down and hide the column, or buy wall-mounted plant pots to decorate the column. If you want to make, your plants stand out, paint the column in a white or neutral color so that the green of the plants will contrast against it.
Wall Art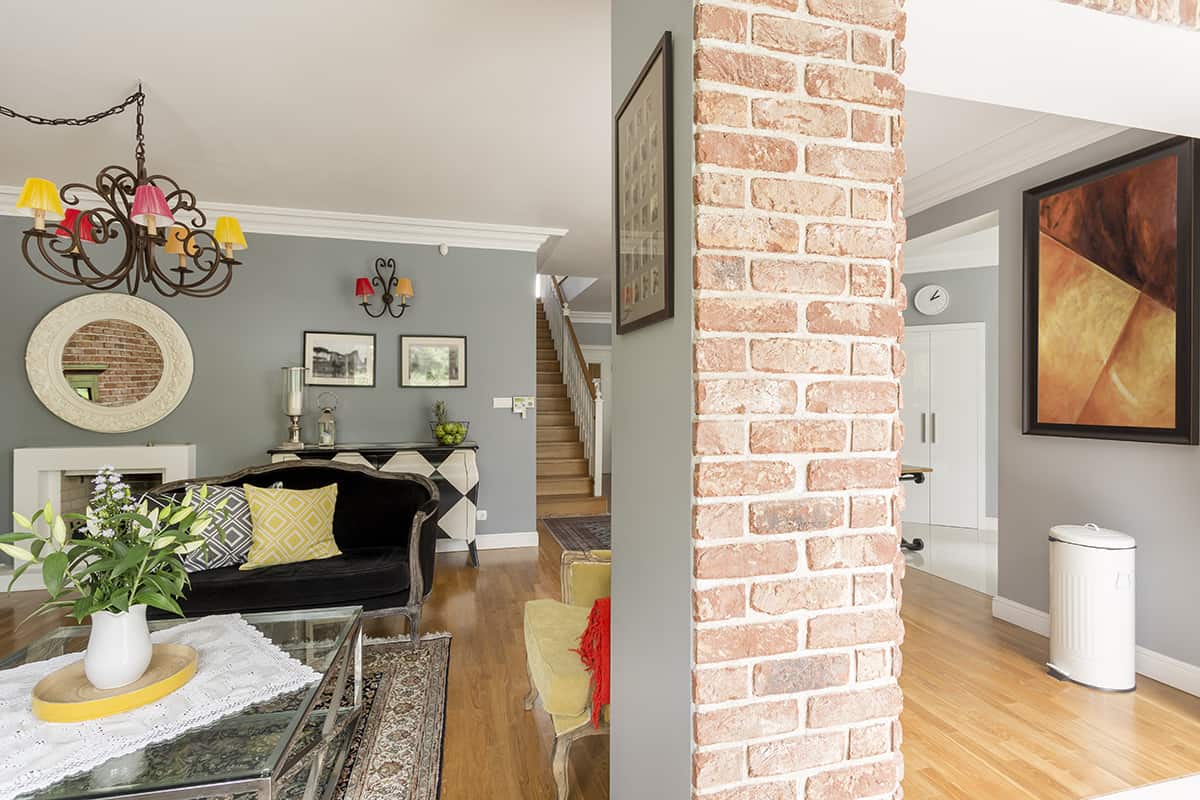 Using wall art is probably one of the simplest ways to decorate a column in the middle of the room, and so it's not surprising that this is the option most commonly chosen. You can hang family photos in decorative frames on your column or choose your favorite art prints. You could also think about other types of art on the walls, such as tapestry hangings or metal signs.
Room Divider
If your column is situated between two common areas, such as an open plan living and dining area, you could use the column as a starting point to create a room divider to separate the two areas.
Fix a folding room divider to the column, which you can pull out when you want some privacy in one of the rooms, or fit a curtain pole between the column and the wall so that you can draw curtains to separate the areas.
Bar Area
If there is enough space around your column, you could create a bar area. You can do this by fixing a folding table to the column, which you can unfold when you have guests.
You could also create a permanent bar area by adjoining a countertop surface to the column and fitting bar stools underneath it as a place to enjoy drinks or meals.