If you like your house to look traditional, dour, less stylish, and less safe, then this article is not for you. By the time you are done reading this page, you will have learned that the best cover for your doorway might just be without a door.
Most importantly, you will have learned how to create a house that is convenient for every type of individual.
Why You Might Need to Cover Your Doorway Without a Door
Have you ever considered that your doorway might be safer without a door? If you live in a house with kids, it is safer and better to have a doorway without a door. This is because doors with hinges are always heavy and more difficult to open for kids.
In some cases, children might not even be able to reach the handle of the door. Also, children have so much energy, and this is evident in their playing around the house; they are most likely to be involved and get hurt in an accident with the door.
A door-less doorway is also suitable for a house with a disabled or old individual. Without a door, a disabled or old person will find it easier to move around the house. This is because some doors are quite heavy, and this will make it difficult for an old or disabled person to open. Especially in a situation where there is no one at home with the disabled or old person, doors leave them at a disadvantage.
Alternative Ways to Cover a Doorway Without Door
There are various other ways to cover a doorway rather than using a traditional door on hinges. Unlike doors, these other ways are cheaper, temporary, and they beautify your room better than a traditional door.
These other alternatives give you the freedom to refresh the interior decor of your house whilst not incurring more expenses. Another advantage of these alternative ways is that they make your home stylish, cozy, and unlike traditional doors, they take up less space.
Some of the best alternative ways of covering your doorway are listed below:
Curtains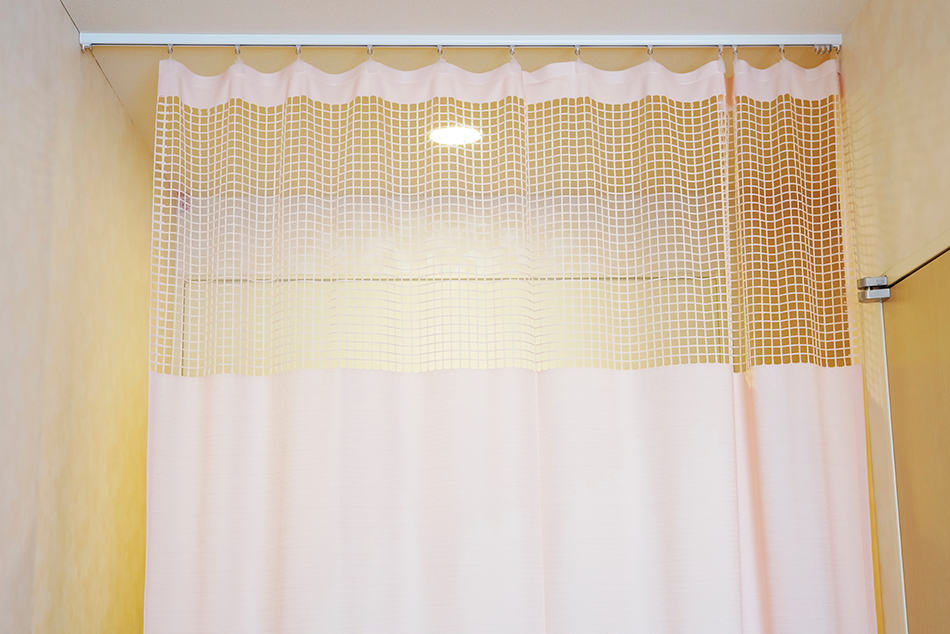 Curtains are perhaps the most popular alternative ways of covering your doorways. Rather than using doors, curtains are one of the more genteel and inexpensive solutions for your doorway.
Contrary to doors, curtains are suitable for all types of individuals. With curtains, children, disabled individuals, and older individuals will find it easier to move around the house.
Another advantage of curtains is that you can easily change them whenever you want. You can choose a different style for every season, and each time you change your curtains, it gives your home a new look and makes it seem like you got an entirely new interior décor.
Furthermore, curtains are the best fits for your doorways if you are a new parent. They make it easier for you to hear when your baby is crying. You can also use Blackout curtains to shield your room from sunlight and ensure complete privacy.
Beaded Strings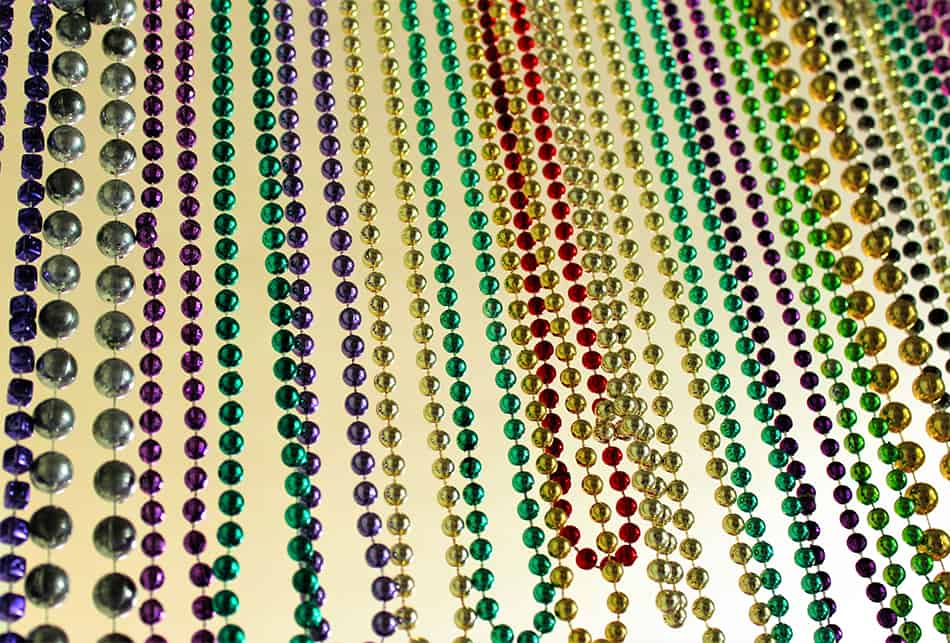 Beaded strings are another popular way of covering a doorway without a door. These beads come in different shapes, colors and sizes. You can easily pick the color that matches the interior of your room.
They are very stylish and relatively low-cost. Likewise, they are easy to install and change, and they also last for a long period. In addition, they work very well in multicolored themed rooms.
However, beaded strings won't give you much privacy except you use stylish layered ones. They also offer no soundproofing. Many believe that these beads also have a special function that has been described as FengShui.
Barn Doors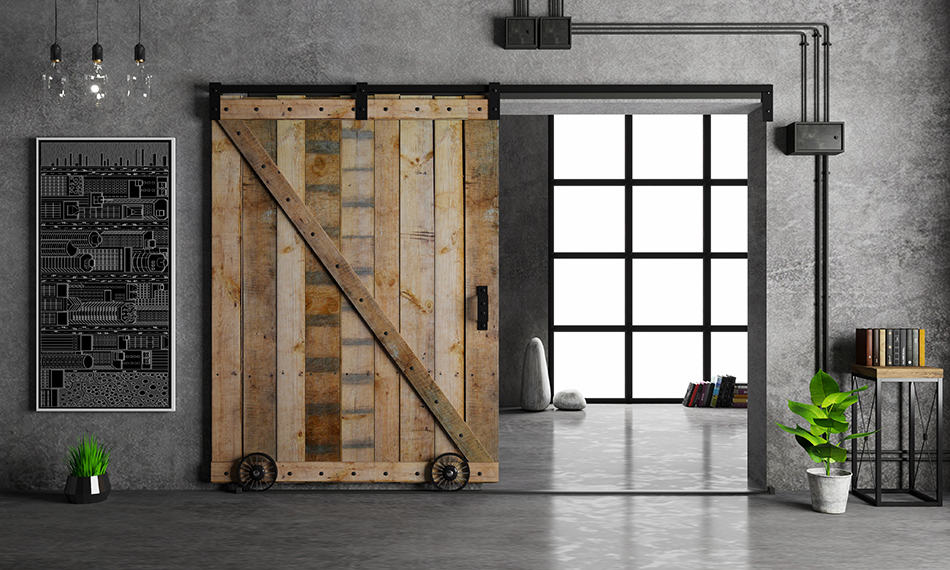 Another alternative method to help you avoid using traditionally hinged doors is barn doors. Barn doors are naturally large and give an old rustic feel to your home.
The process of installing a barn door is uncomplicated and quite easy to learn. Also, contrary to traditional doors, these sliding doors will help you save a lot of space. Barn doors also add some versatility to your décor.
Most people use barn doors for closets and bedrooms, but these rustic doors can also be used for any room in the house.
When choosing your barn doors, make sure you choose a model that matches your wall's color. Paint your barn door according to your preferences. This will make your room look neat and nominal.
Folding Screens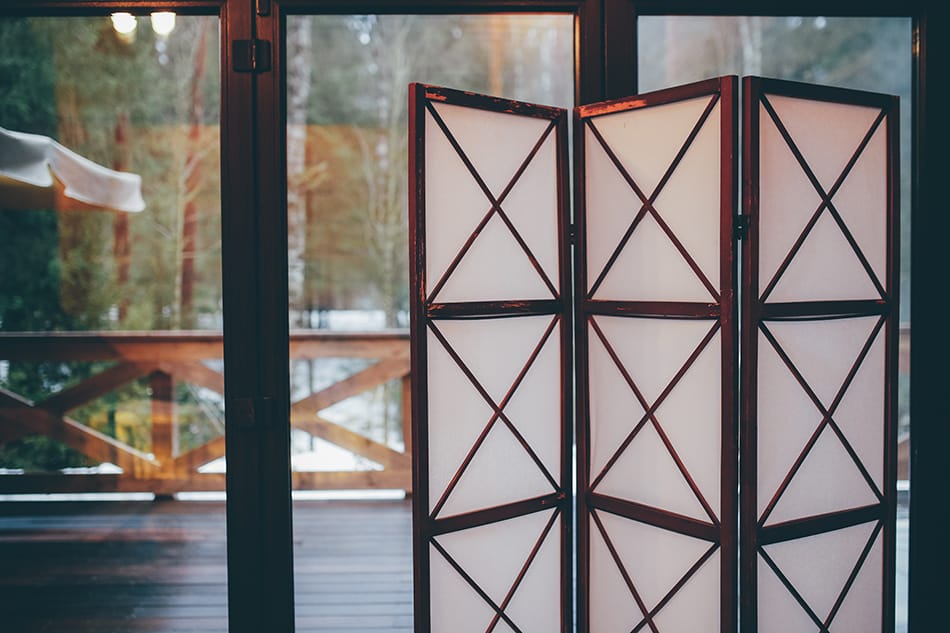 Folding screens is another alternative method of covering your doorway. It is one of the most beautiful unconventional methods of covering your doorways. They are very suitable for open space apartments, and this is why they are mostly found in large living rooms.
Folding screens are also called room dividers. They signify a refined taste. It is movable, requires no installation, pocket friendly, and creates an immediate aesthetic impact near your doorway.
There are different types of room dividers. They are either made of fabric, plastic, or wood. When selecting your folding screen, the style and decor of your home determine the size, pattern, and color you choose.
Roman Shades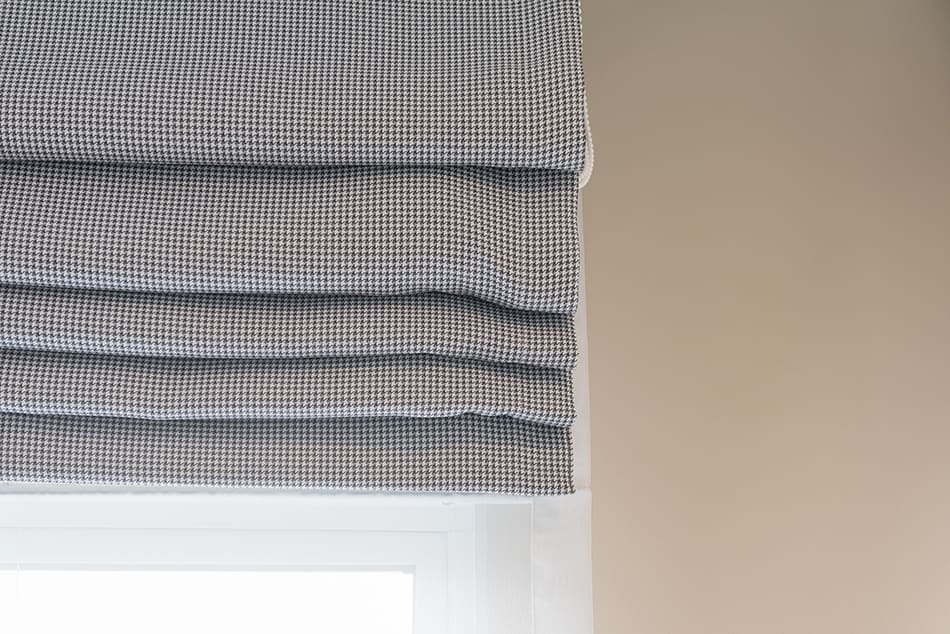 Roman shades are another way of covering a doorway without a door. Originally, Roman shades were only used to cover windows, but they can also be installed to cover doorways. Most Roman shades are made of bamboo, but some shades are also made of fabric. They are also quite easy to clean.
Another major advantage of Roman shades is that they can guarantee full privacy. If you place your Roman Shades over a transparent glass door, it will prevent sunlight and prevent anyone else from seeing what is happening inside your room.
Roman shades are inconvenient to walk through, so it is best to put them in a doorway that you only use sparsely. However, it is best to place your Roman shades at doorways that children won't have access to. This is because it is difficult to walk through Roman Shades regularly, and it is possible for Roman Shades made of Bamboo to hurt children.
Shoji Sliding Doors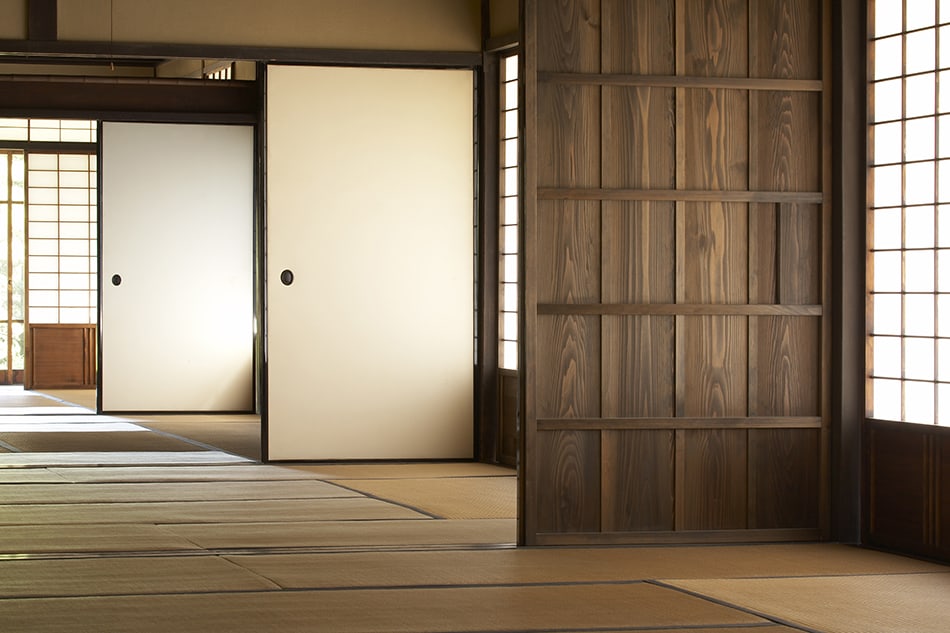 Amongst all alternative doorway covers, Japanese Shoji sliding doors might be the only one that was made with doorways in mind. These doors are weightless and made of rice paper. Just like Roman Shades, Shoji doors can also provide complete privacy. Additionally, these sliding doors also allow for easy passage from one room to another.
Shoji doors adopt a nominal style, and this is why the design on the doors is quite basic and simple. Irrespective of the simple designs, Shoji doors make your space beautiful and allow adequate sunlight into your room. This is because the reflective nature of the Washi paper makes it easy for light to pass through it.
Another major advantage of these sliding doors is that they can be installed easily and removed with less fuss as well. Also, Shoji Sliding doors can be removed during summer to help reduce the heat of the season.
Bookcase
This one is for book lovers. Rather than use a door, imagine covering your doorway with a bookcase that contains your latest and favorite books! This is one of the newest alternative ways of covering your doorway.
The use of a bookcase not only adds style and enhances the look of your room, but it can also help foster a reading tradition in a house with kids. This bookcase can also help you create supplementary storage space.
This bookcase also allows you to save the current space of the doorway so that you can fix the door whenever you want to. A bookcase as an alternative cover for your doorway is more expensive than most of the previous options but also transforms your décor into a stylish and classy space.
Doorway Without Door
Yes, a doorway without a door. This is the cheapest and least complicated alternative way of covering your doorway. Every so often, the perfect option is to simply leave the doorway bare and with no coverings whatsoever.
All you have to do is select the appropriate wood or plastic accessory to frame your doorway arch with. Leaving your doorway naked with no covering also leaves you with a good deal of additional space, and because your doorway has no coverings, your room is brighter as well.
All these alternative ways of covering your doorways without doors all have a specific advantage over the traditional door on hinges. They are more suitable and safer for most of the rooms in the house, and they are cheaper and easier to install as well. They add more aesthetic value to the room, and they also take up less space compared to the traditional door.
However, these alternative covers for doorways are not to be used for the front door. For the front door, the traditional door on hinges remains the best option. Due to the effectiveness of the lock and key, it is more secure against burglars and other criminals. Also, it is important to note that these alternative covers for doorways are not suitable for restrooms.