Hunter Douglas is one of the leading brands of window coverings, so when looking for a high-quality blind, Hunter Douglas is one of the first manufacturers that people look to.
Here we take a look at the typical costs of a Hunter Douglas blind and see how they measure up compared with competitors.
Types of Hunter Douglas Blinds
Vertical Blinds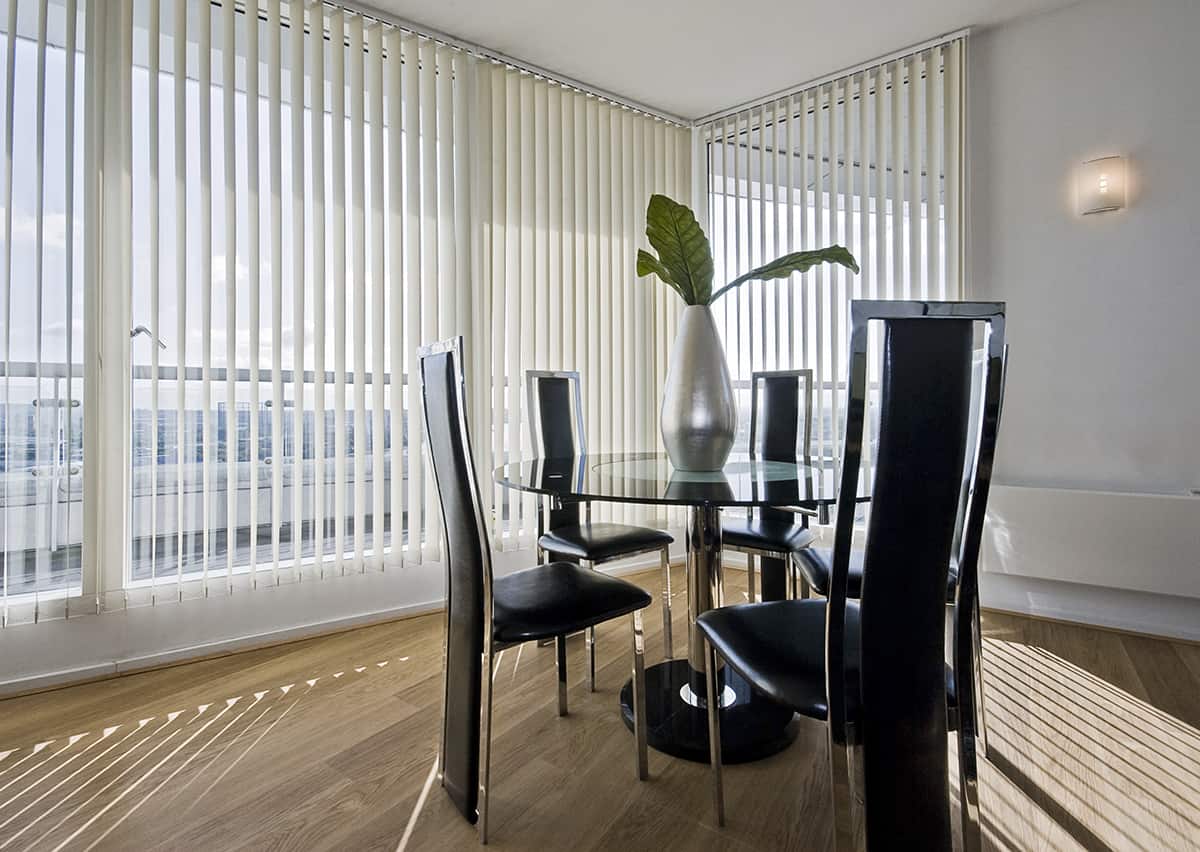 Hunter Douglas produces four lines of vertical blinds. The 'Skyline' collection is designed for use in large and oversized windows, and these are made of different fabrics. The 'Cadence' collection has its design focus on luxury, with a typically draping style. These will be made from vinyl or fabric.
The 'Somner' collection is a custom line of vertical blinds which can be made from fabric, aluminum metal, or vinyl. As these are custom designed, blinds from this range will generally cost more than those in other lines.
A single blind for one window in the 'Somner' collection can cost between $1500 and $3000.
The 'Vertical Solutions' range has a minimalist style to suit a more contemporary decor, with blinds made from fabric.
Horizontal Blinds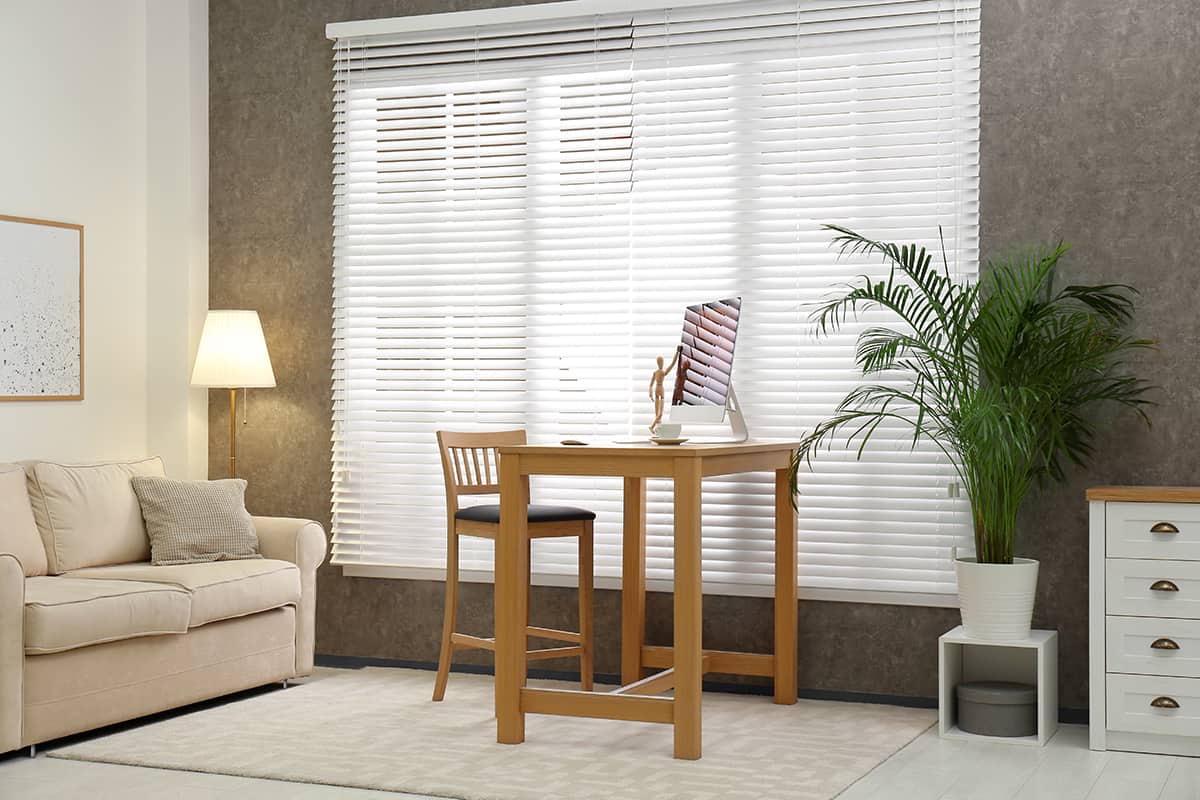 The horizontal range of blinds by Hunter Douglas is not as extensive as the vertical blinds, but there is still something to suit everyone. The 'Parkland' range has a very classic look that will suit both modern and traditional interiors, with blinds made from wood.
The 'Everwood' collection is a little more affordable since it is made from faux wood, but these blinds have the benefit of fade-resistance for colors that stay true for longer. The 'Everwood' blinds are also guaranteed to not warp or bow, so they are an investment purchase that will last for many years.
The 'Precious Metals' line of horizontal blinds is the most modern among the Hunter Douglas range, with blinds made from aluminum. This is a robust range of blinds that is designed to withstand heavy use, and as such, they can cost up to $4000 for a single window.
Motorized Blinds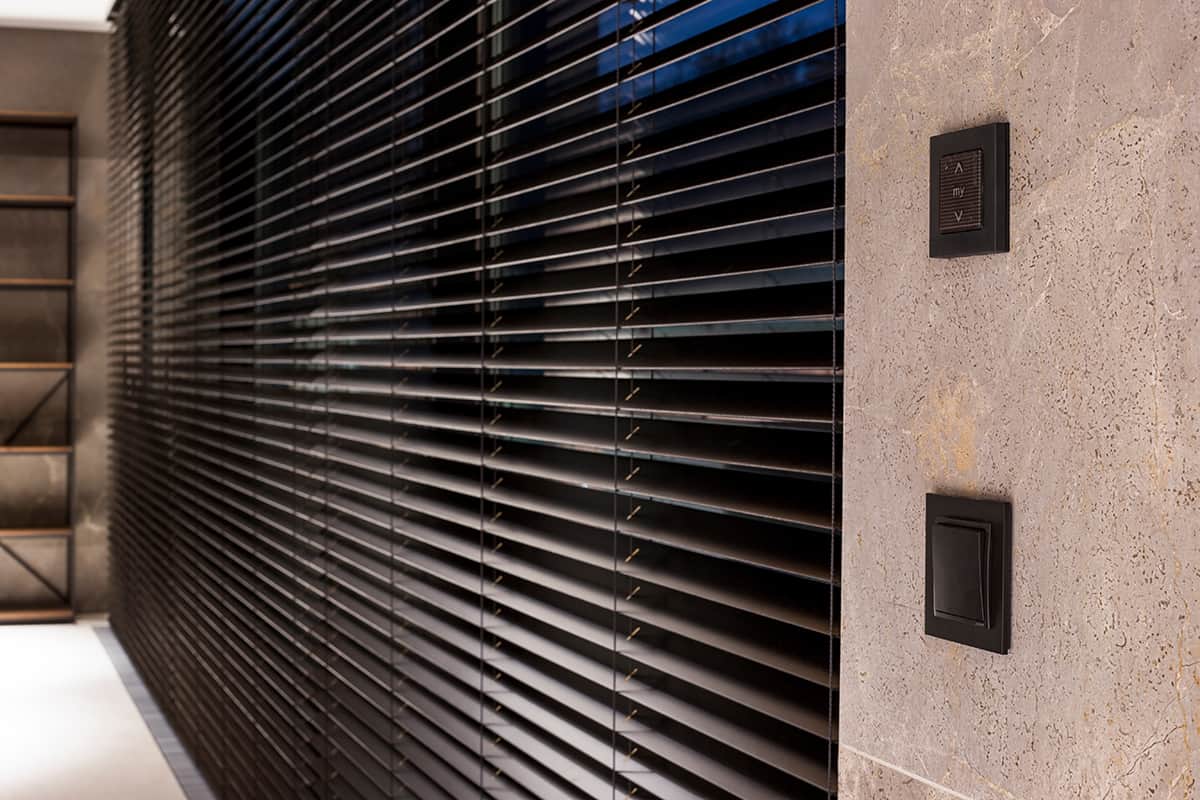 The motorized blinds from Hunter Douglas are an innovative type of window covering which can be controlled by a remote or from a smartphone or computer. This means you can open or close your blind without leaving the comfort of your bed, or you can set the blinds on a timer so that they open and close at the same time every day, or open and close with the rising and setting of the sun.
You can also manage the opening and closing of your blinds remotely when you are away from home, which is a great deterrent against intruders since the moving blinds will make it look like somebody is still at home.
Hunter Douglas Blinds Typical Costs
On average, a Hunter Douglas blind costs between $20 and $36 per square foot. This means that the bigger your windows are, the more expensive your blinds are going to be.
For a window that measures 3 feet by 4 feet, the total square footage will be 12 feet. This means, for one of the more basic Hunter Douglas blinds costing $20 a square foot, the total cost of blinds for this window will be $240.
For a blind at the higher end of the price bracket, which costs $36 per square foot, the blind for this window will have a total price of $432. This cost does not cover installation, which you will have to pay for separately if you can't install the blinds yourself or have a friend or family member help you.
There are also added extras to consider which you may want to consider, such as a premium light-diffusing fabric which will add an extra $50 to the cost, or a smart blind control that allows you to operate your blinds via a remote, which can add hundreds of dollars to the total cost of the blind.
Are Hunter Douglas Blinds Worth the Cost?
Hunter Douglas is a premium brand, so if you're looking for bargain blinds, then you are looking in the wrong place! Some people may think that Hunter Douglas blinds are overpriced, but what you're paying for with this brand are the quality and reputation.
Unlike many cheaper brands that keep you waiting for several weeks or even months for your new blinds, the turnaround time for Hunter Douglas blinds is just five to ten working days.
Hunter Douglas is renowned for its excellent customer service, so when you buy a product from them, you can feel confident that if any problems arise, you will be taken care of.
Hunter Douglas products are also designed and made in the US, so when you buy from them, you are supporting an American business and the American economy, and you can also feel good about the fact that your blinds won't have a high carbon footprint like many other companies whose window dressings are made in China.
Hunter Douglas blinds are made to an exceptionally high standard, and as such, they are an investment. If you buy cheap blinds, they might be great for a while, but they won't hold up as well against consistent wear and tear.
Blinds from Hunter Douglas should last for many years and won't need to be replaced often like blinds from lower-end manufacturers. In fact, Hunter Douglas offers a lifetime satisfaction warranty with all of their products, so you have peace of mind that if anything goes wrong, Hunter Douglas will fix the issue.
Many previous Hunter Douglas customers return to the brand for new window dressings as they believe they are worth the extra cost compared with competitors; however, if Hunter Douglas blinds are out of your budget, then don't overstretch yourself. Instead, make do with some inexpensive blinds and treat them carefully to help them last longer.
Cost of Installing Hunter Douglas Blinds
A contractor will charge between $50 and $100 per window to install blinds for you. This price will be based on the size of the window, the type of blind and therefore, the complexity of the installation, and the area you are in. Hunter Douglas recommends that a trained professional measure up and install the blinds for you; however, there is no rule to say you have to follow this.
If you are handy with tools and DIY, then you could save yourself a lot of money by installing them yourself; just be aware that this may invalidate your warranty if you are not a professional window coverings installer.
For a house with ten windows, having blinds installed on every window will typically cost between $500 and $1000. For larger houses with 20 windows, this figure will be between $1000 and $2000.
Hunter Douglas Alternatives
If you decide against having Hunter Douglas blinds in your home, there are plenty of competitors who offer alternative window dressings. Some of the most popular brands include:
Graber
Graber is one of the most popular alternatives to Hunter Douglas because it produces an extensive range of blinds that are of a very high quality at a lower price than Hunter Douglas. If your focus is on affordability, then Graber is going to be your friend; however, if you want top-notch service and premium products, then Hunter Douglas will be the better choice.
Graber offers a customizable and extremely versatile range of blinds, as well as free fabric swatches so you can see exactly what you're ordering beforehand.
Graber also has a focus on social responsibility, so they only source wood from sustainable North American forests, use minimal packaging, and recycle all waste wood, paper, plastic, and metal to reduce the amount of materials ending up in landfills.
By comparison, Hunter Douglas approaches their social responsibility with a heavy involvement in charity work. They partner with many well-known charities to donate money as well as donating window coverings to hospitals and hospices.
Bali Shades
Bali shades offer a wide range of window fittings that can all be customized to your specific requirements. They are a great choice if you have non-standard shapes and sizes of windows, and they have a huge selection of styles, colors, and fabrics.
Bali Shades typically sell their products for a much lower price than Hunter Douglas products; however, they aren't appealing to the same target market. Bali Shades is aimed at your average homeowner, while Hunter Douglas is a premium brand.
If you want to get reasonable, good value blinds, then Bali Shades is certainly worth looking at, but if you want a premium brand with a premium price tag, then Hunter Douglas is the way to go.
Crown Window Shades
This is a popular window blind manufacturer that offers a broad selection of window coverings at reasonable prices.
Crown Window Shades produce completely customizable blinds for any type of window, and their prices are considerably lower than Hunter Douglas prices. However, when it comes to quality, Hunter Douglas products will exceed all expectations rather than just meet them.