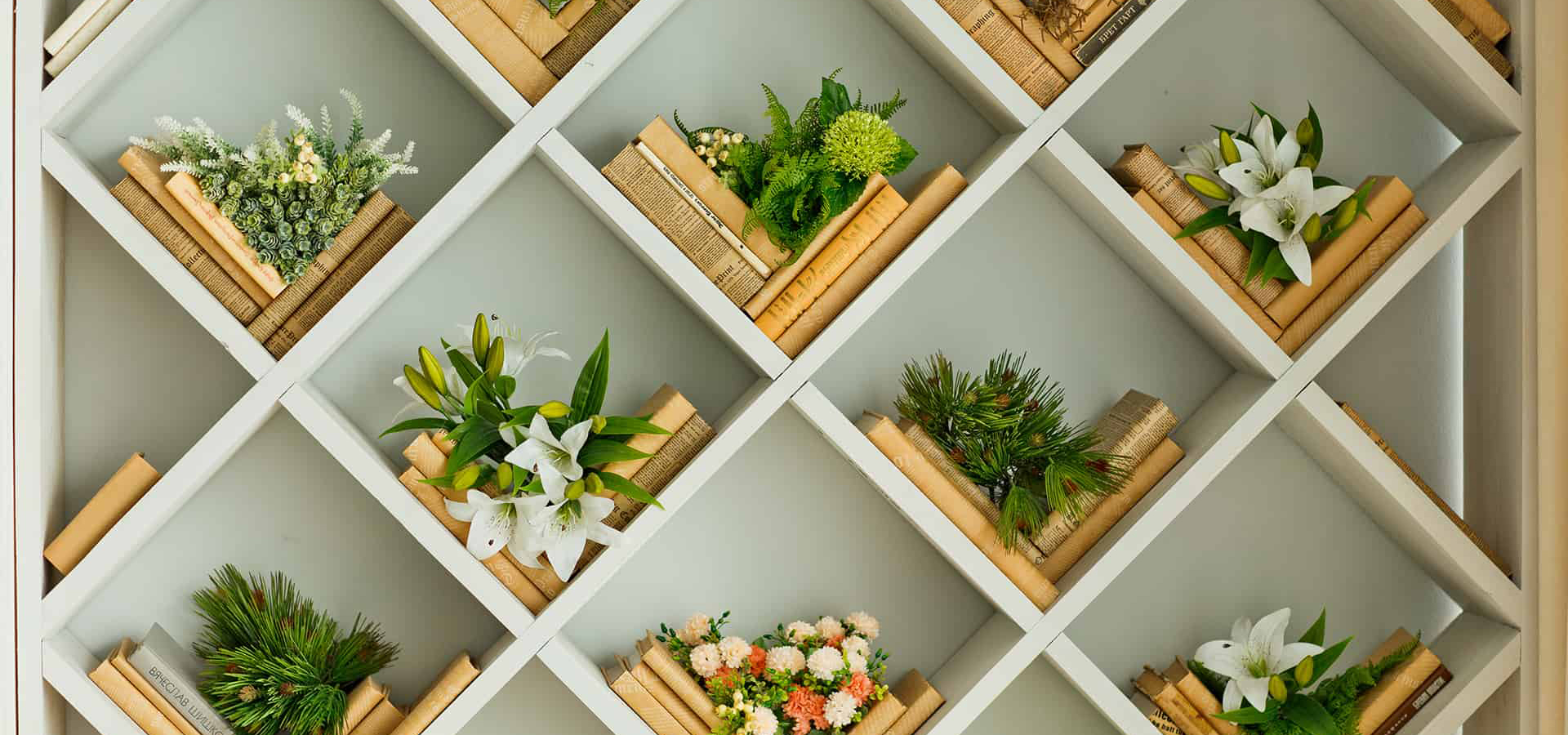 22
Stylish Bookshelf Decorating
Tips and Tricks
Struggling to come up with unique bookshelf decorating ideas? Let us show you the way! Add some creativity and excitement to your bookshelves now with these 22 decorating tips and tricks.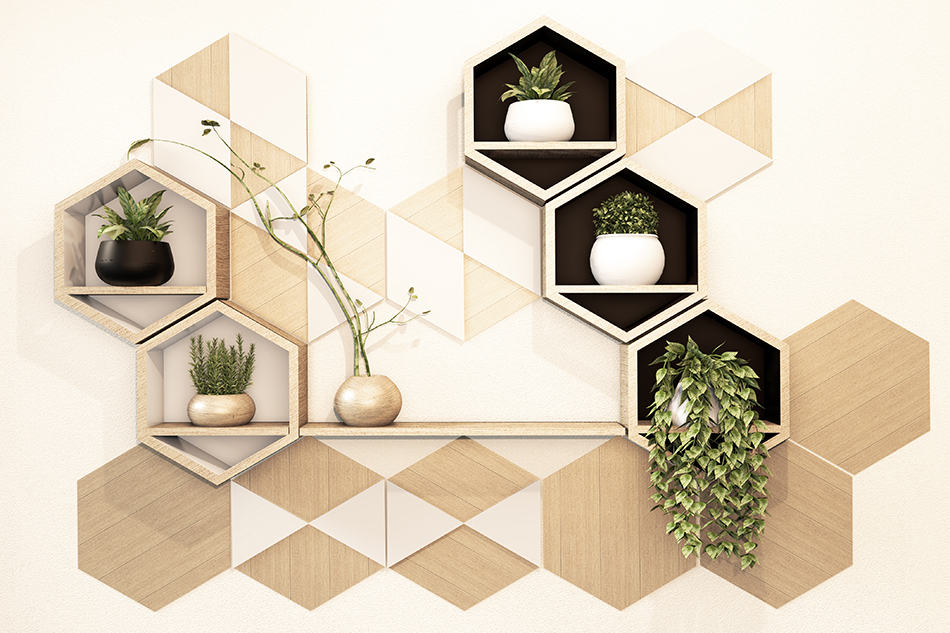 1. Hexagon Shelves Decorated with Plants
Display your reading materials on small hexagon shelves for whenever you fancy a quick read. Wall-mounted hex-shaped shelves are a stylish addition to any room. These shelves can also be decorated with indoor plants.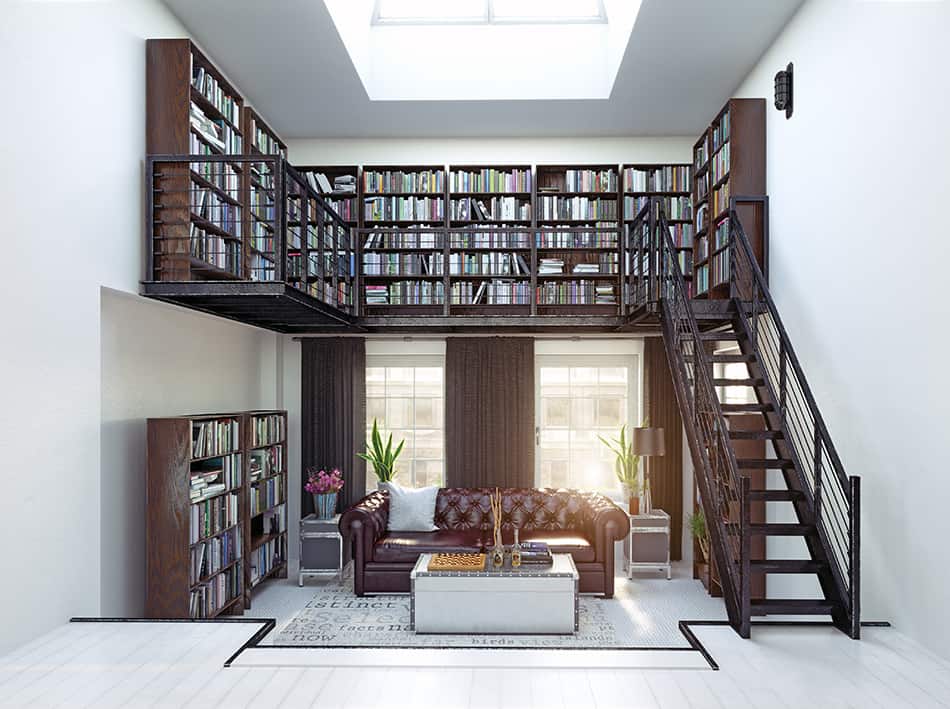 2. Mezzanine Level Bookshelf As a Library
A wall of books at a mezzanine level dominates the room and acts as a separate reading area at the same time. This image shows how an entire floor full of bookshelves above the living area makes great use of the available space.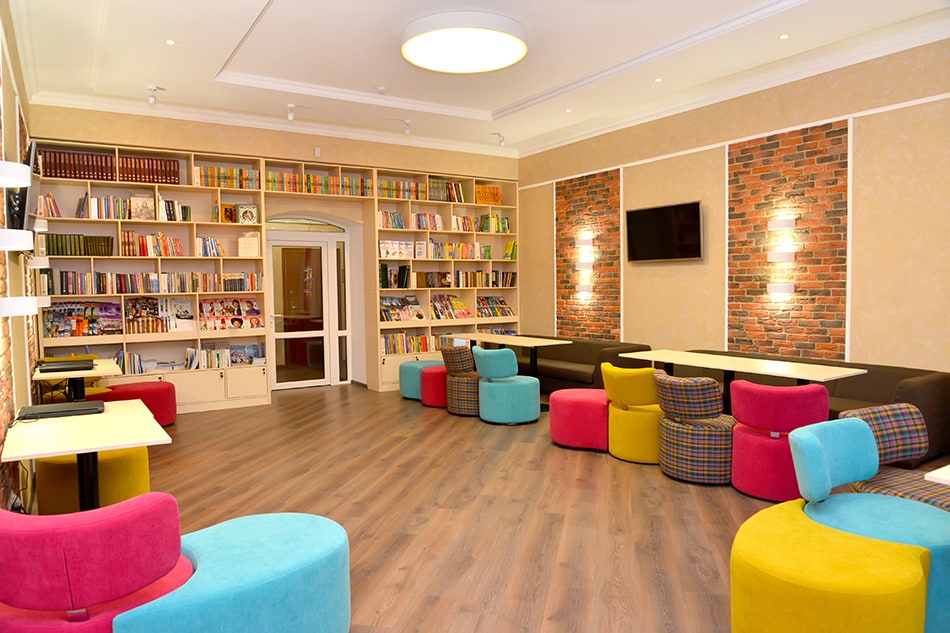 3. Mix Horizontal and Vertical Bookshelves
To create a contemporary vibe in your living space, try a mix of vertical and horizontal book arrangement on the shelves. This image shows how the eye is guided through space with the way the bookshelves are cleverly arranged.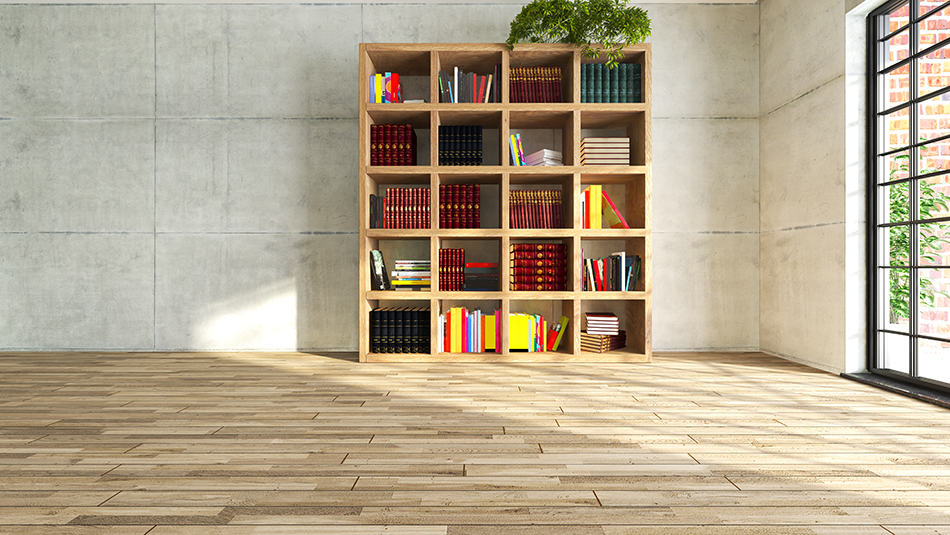 4. Open Wooden Shelves to Match the Floor
This image is a perfect example of how an entire wall decorated with open and small wooden shelves filled with books complements the wooden flooring. This idea works in any room of the house.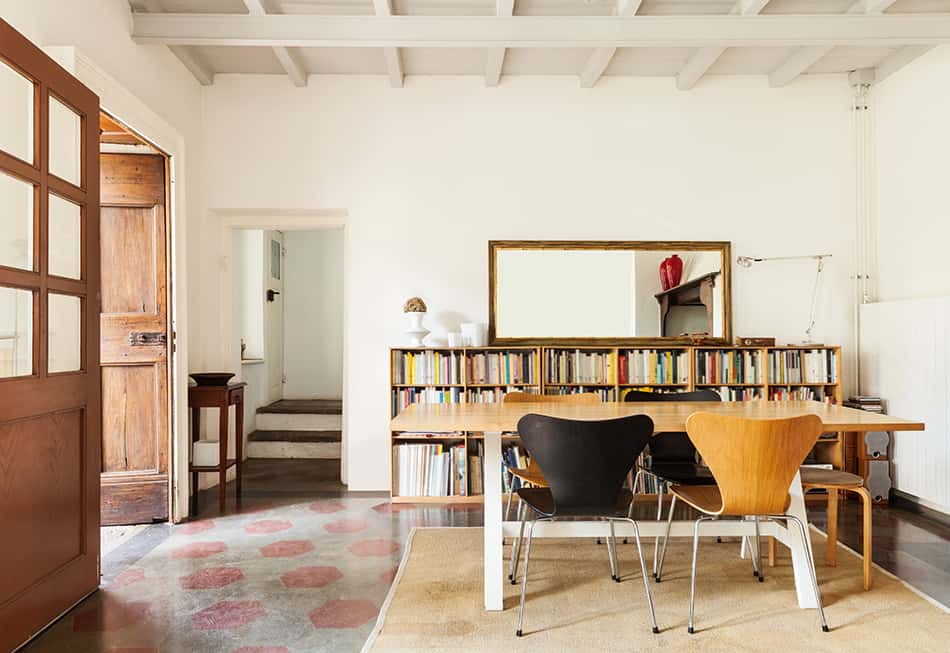 5. Trick the Eye with Low-level Bookshelves
If your dining room has the benefit of a high ceiling, you can further enhance this architectural feature by installing low-level bookshelves to create a feeling of spaciousness, as shown here.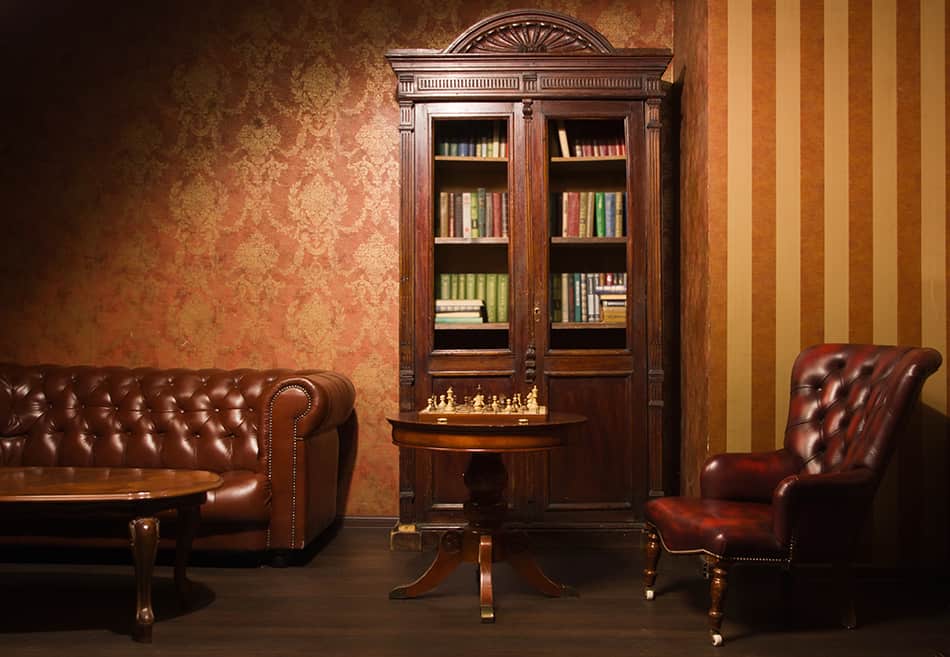 6. Add a Retro Look with an Oak Bookcase
A vintage bookshelf needs a traditional and classy room. Here you see a study room with an oak bookshelf and an elegant Chesterfield sofa to complete the look.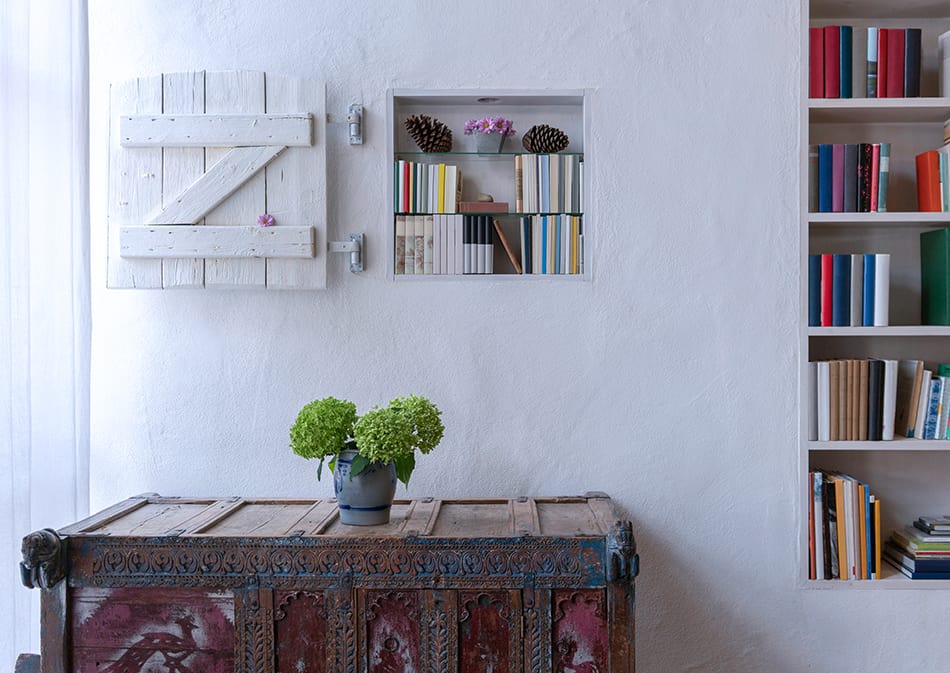 7. Go For a Totally Unique Look
White shutter bookshelves
are ideal for country homes. These features add a special charm to the room and complement your modern
ranch-style decor
.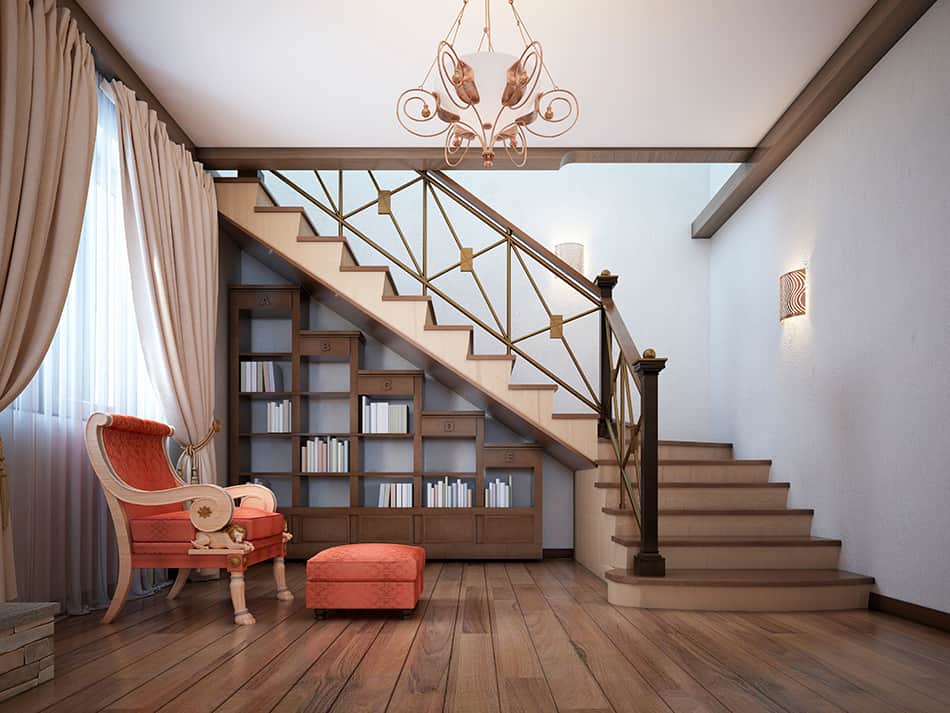 8. Use the Space Wisely
If your home has a staircase, you can use the space underneath as a stunning bookshelf to store your reading materials. This decorating tip will also help turn your staircase into a special feature.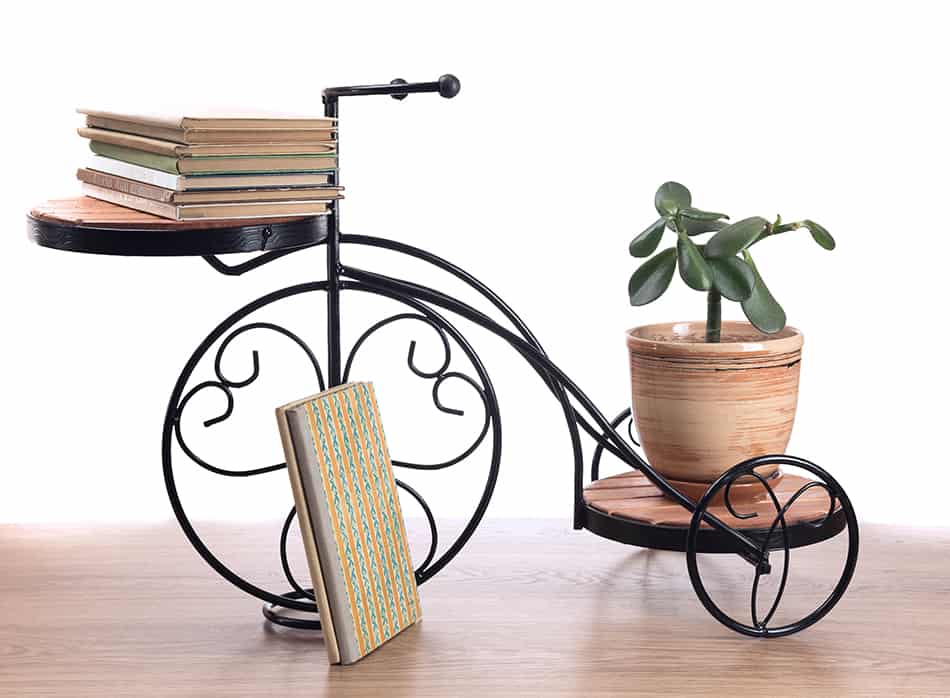 9. Add Excitement with a Decorative Bookshelf
This minimalist bookshelf design is ideal for placing a small number of books on the front of the decorative bike along with a potted plant for added appeal.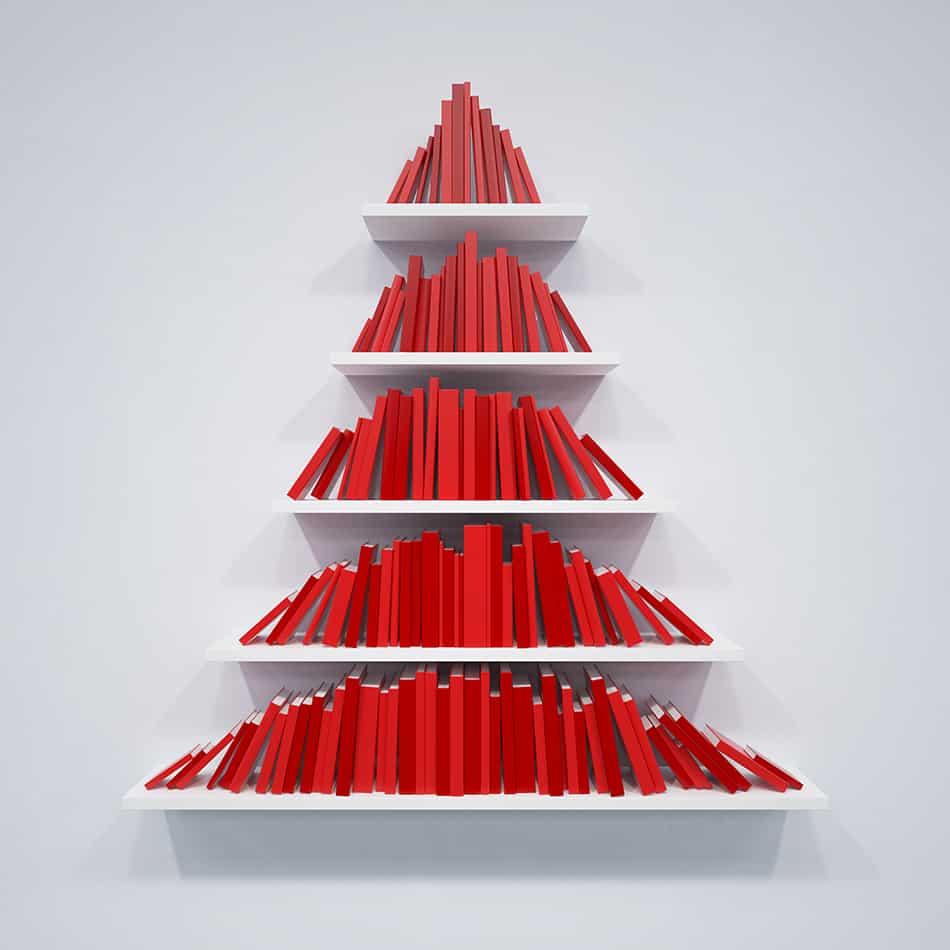 10. Stack Books In a Tree Shape
This simple yet creative way of arranging your books on shelves doesn't need any particular artistic talent. Start by mounting the longest shelf on the lowest part of the wall before making your way up by installing smaller shelves, as shown here. The end result is a Christmas tree bookshelf!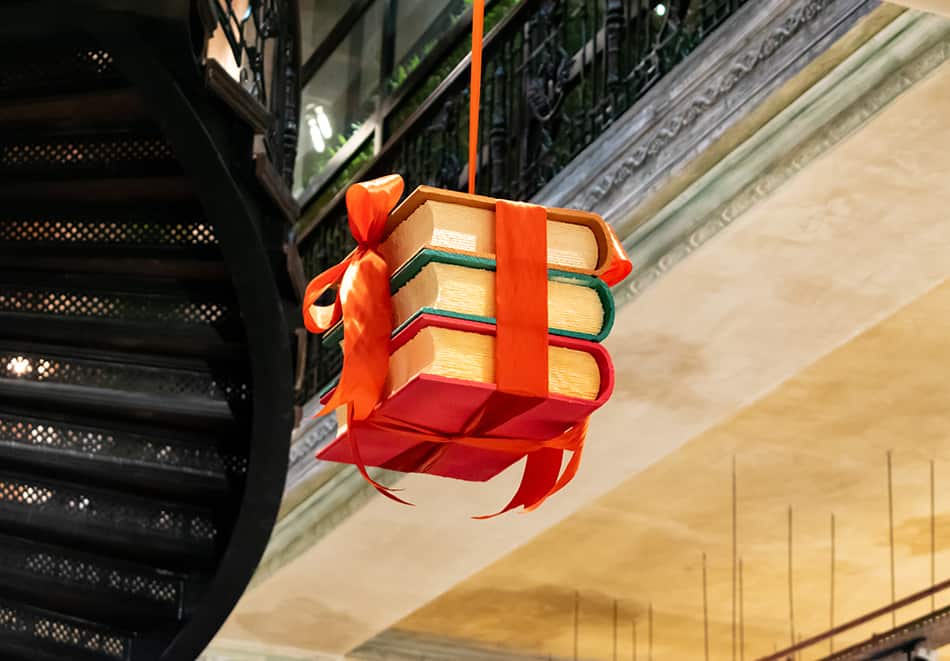 11. Hang Gift Books From the Ceiling
The next time you have guests over, give them something to talk – or read about – by hanging gift books from the ceiling. You can even take part in group readings at home using this creative idea.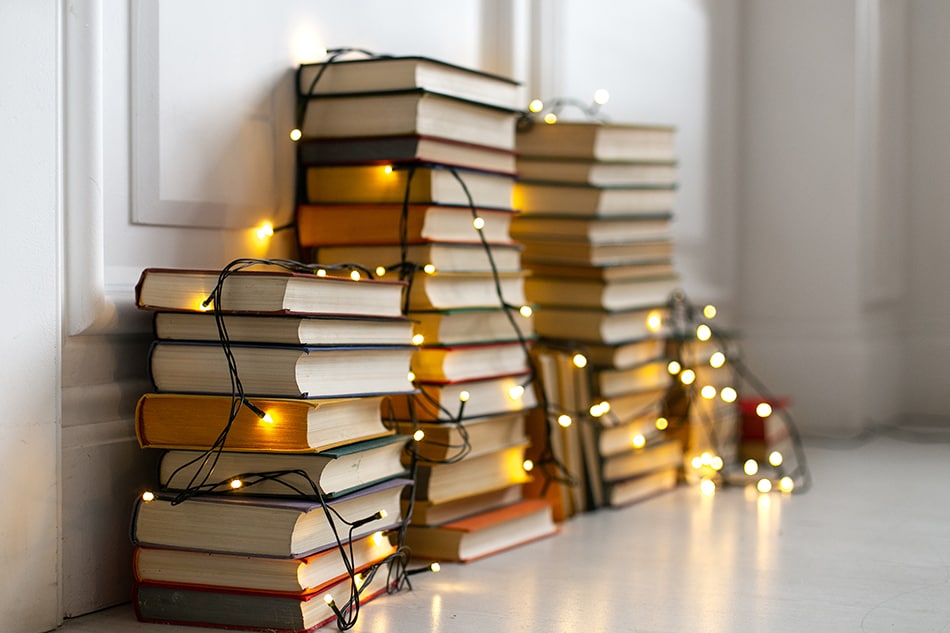 12. Artfully Stack Books On the Floor
Rather than displaying your books on the shelf, you can stack the books on the floor in a nonsymmetrical way. This idea works great in empty corners of any room that needs a little sprucing up. Add your creativity by using a string of mini lights to decorate the books, as shown here.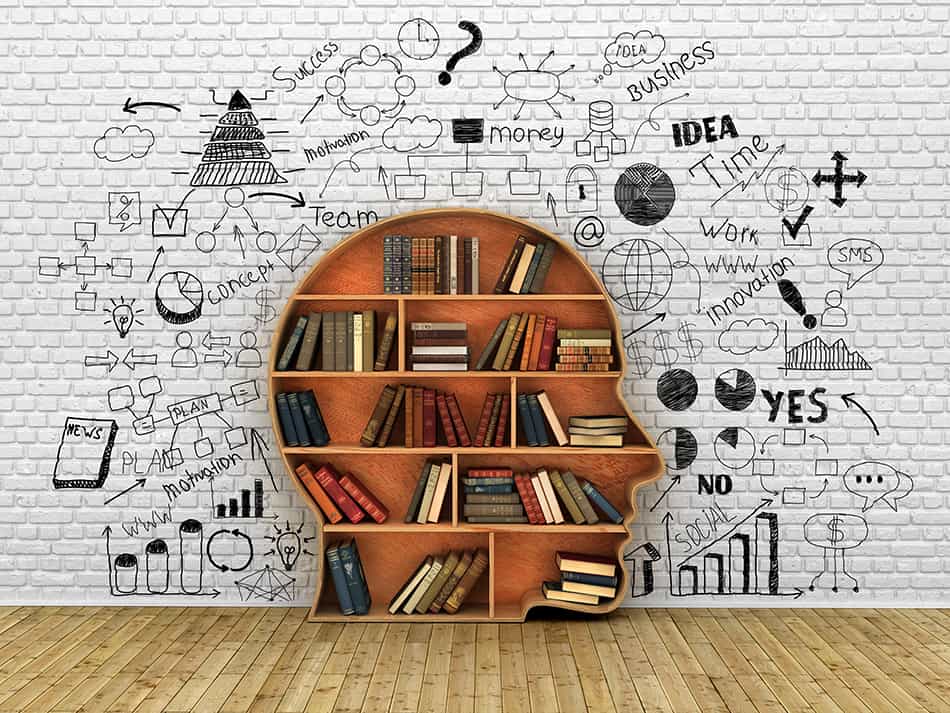 13. Keep an Open Mind
A large, wooden bookshelf in the shape of a human head is a clever (and unique) design that can act as a focal point in your living space. This concept is also a great way of attracting attention.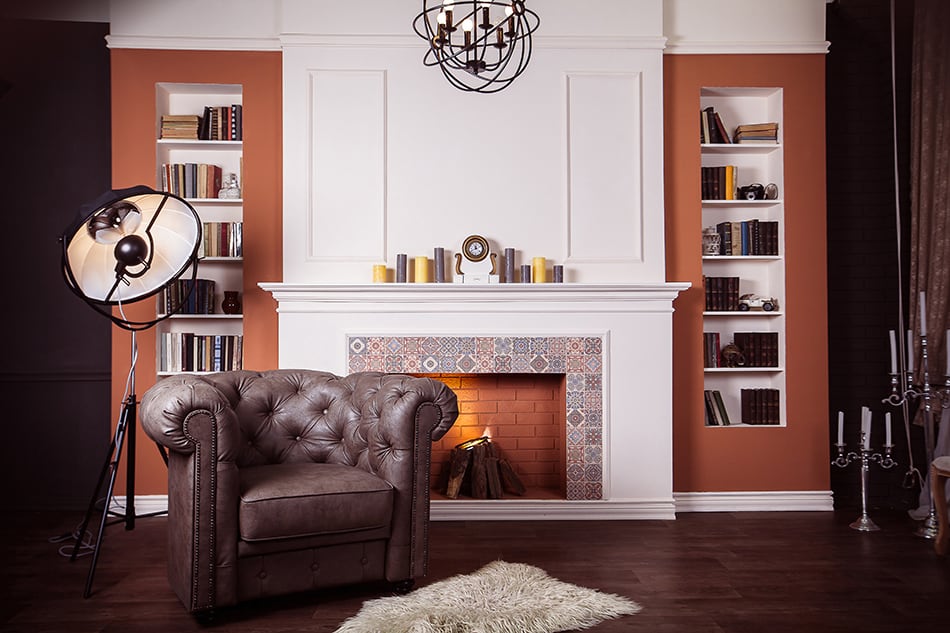 14. Experiment with Symmetrical Bookshelves
In this image, notice how the built-in bookshelves on both sides of the wall match the colors of the fireplace and the room's decor. This feature adds charm and character while blending in with the interior.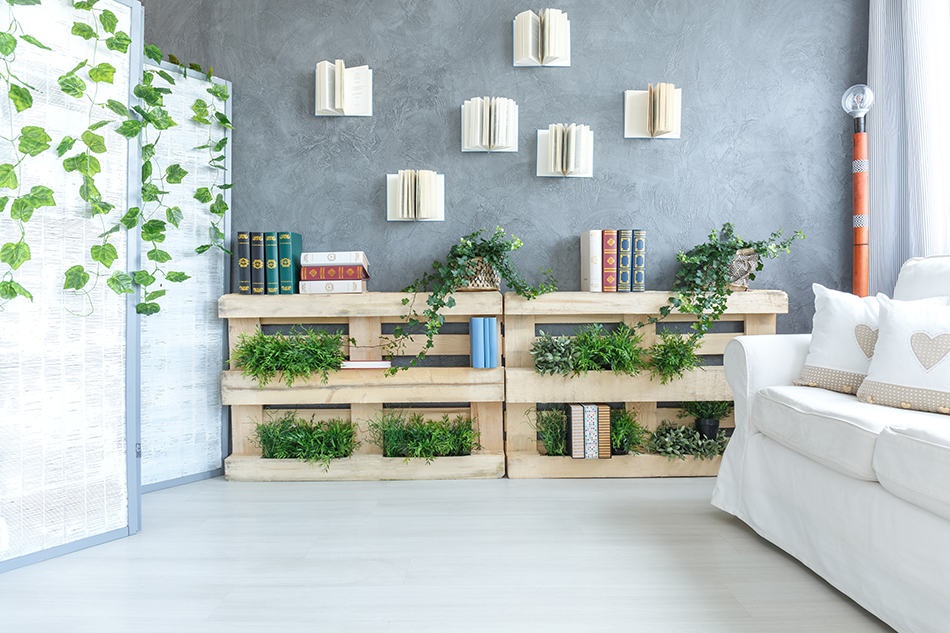 15. Don't Close That Chapter
A bright and modern living room can look totally unique with open books on the wall. This image shows how a series of open books have given the room a more personal feel.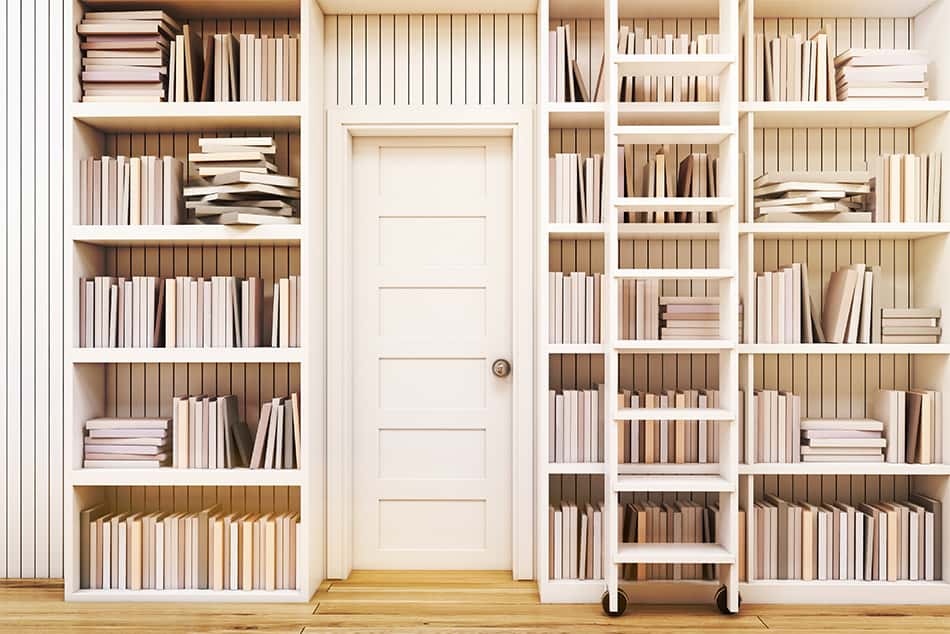 16. Surround the Door with Books
A reading room with floor-to-ceiling bookshelves will be the perfect addition next to the white door. Here you can see how the bookshelves have surrounded the door and made it stand out.

17. Fancy Bookshelf In the Reading Room
In a minimalist reading room, a fancy bookshelf is the next best thing. Fill it with decorative pieces and a few books, but don't go overboard by cluttering it with too many items.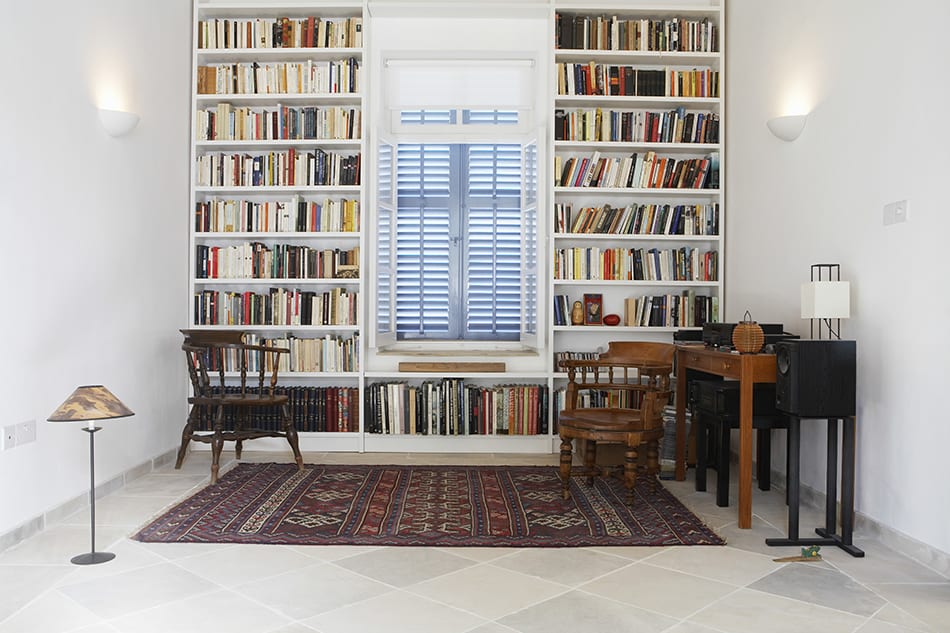 18. Double Up On the Bookshelves
If your living room has tall walls, don't leave them bare and lonely. Fill them up with floor to ceiling bookshelves on both corners to draw the eye to the high ceiling, as shown in this image.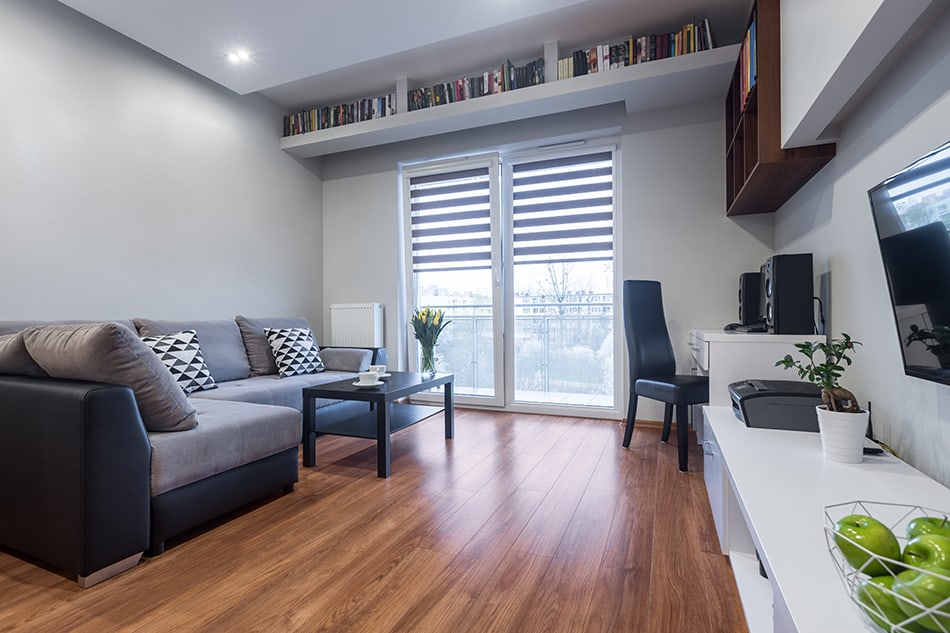 19. Make Good Use of Window Space
In rooms with limited space for bookshelves, a good idea is to install a horizontal shelf above the window and display your books in one line as shown here.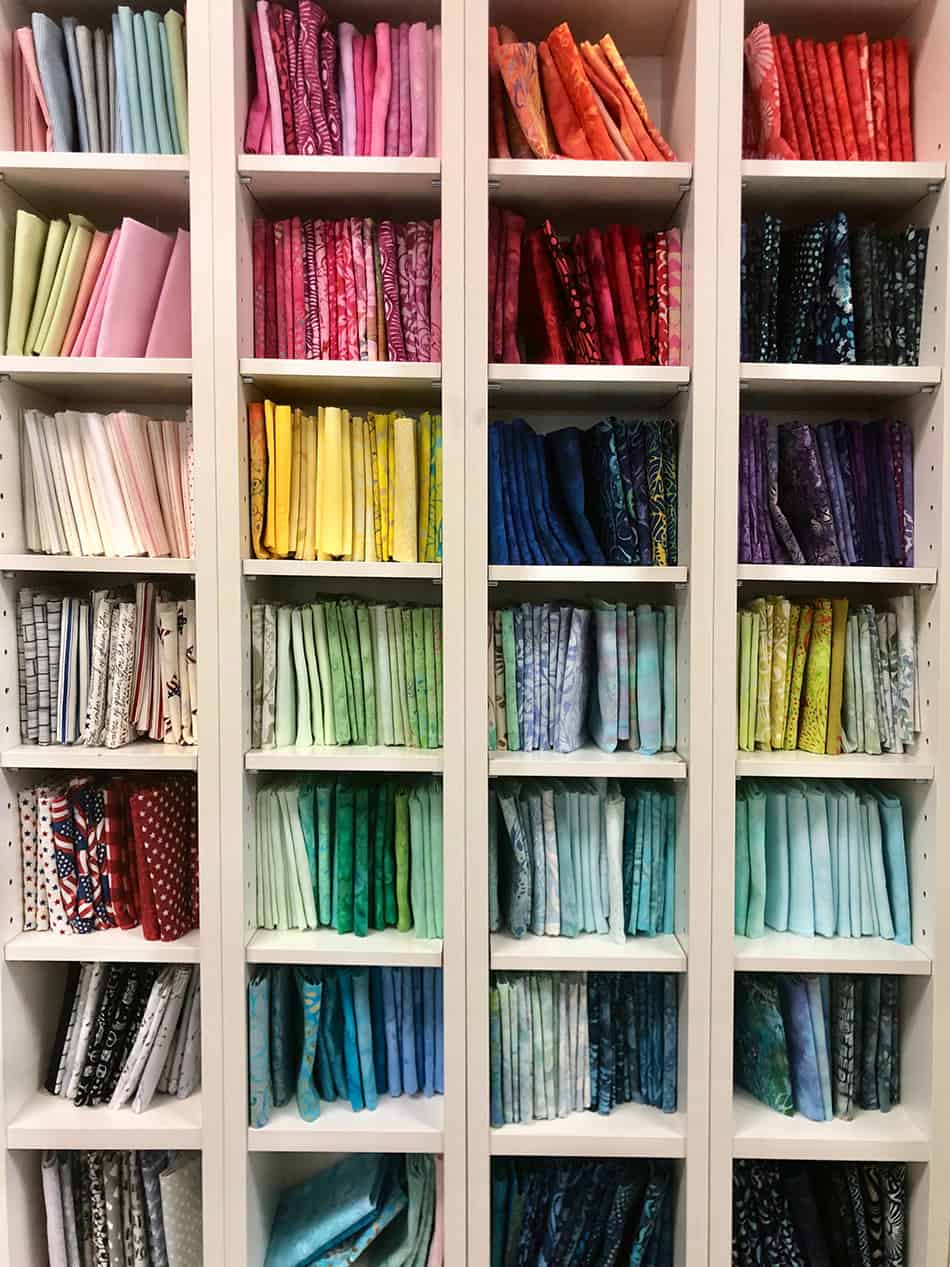 20. A Rainbow of Books
Multi-colored books bring color and vitality to any room space. This is a classic way of beautifying your library by arranging the books by colors of the rainbow.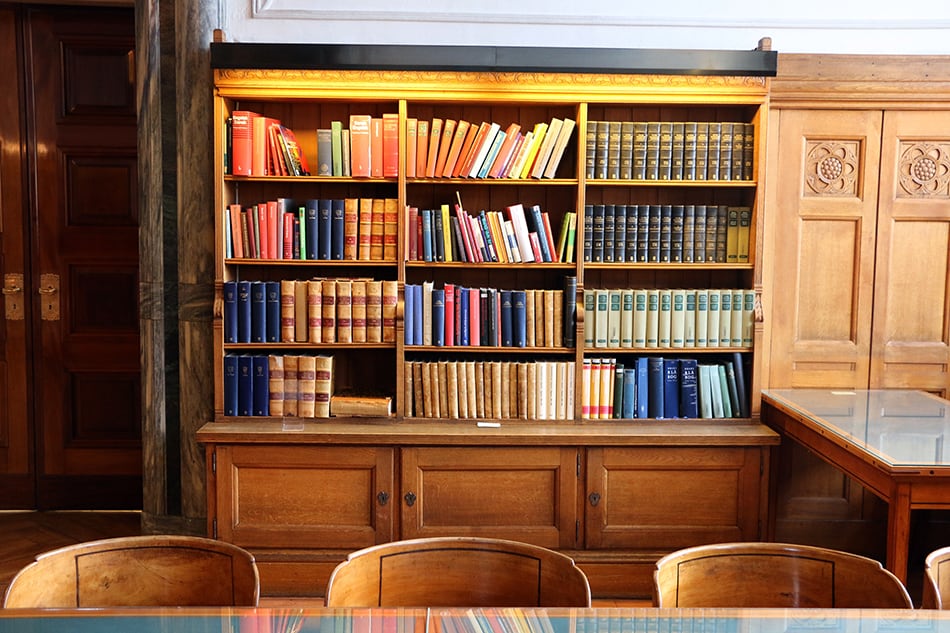 21. Line-up Your Collection
Aside from arranging your books by color, another idea would be to arrange the books by volumes. This brings order to your bookshelf and shows off your collection.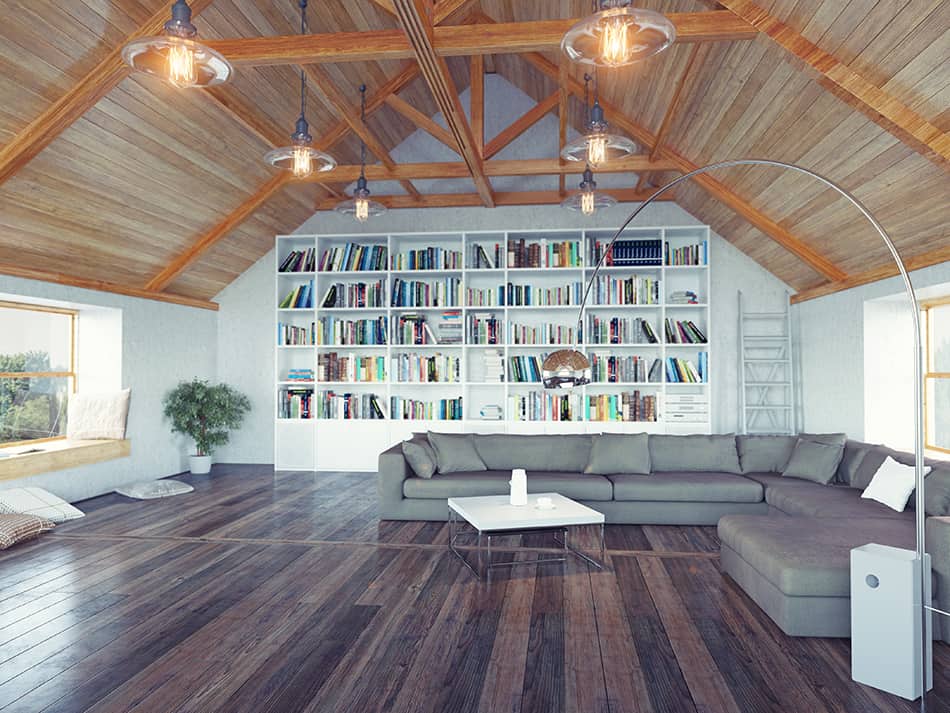 22. Create an Accent Wall with Bookshelves
A large attic room is a great space for spending time and reading your favorite books. Why not create an eye-catching accent wall with a bookshelf as its focal point? This image shows how an attic room's wall is beautifully accentuated using lots of book arrangements.