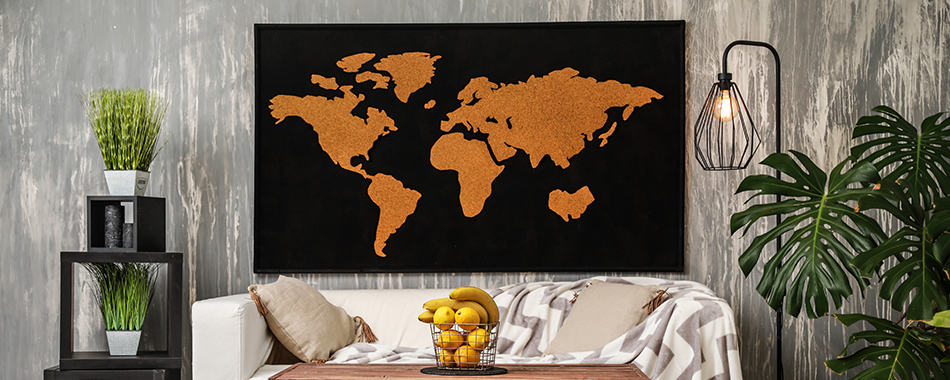 17
Creative Ideas For
Decorating With Map
A trendy new way of decorating your living or working space is by bringing the world to your doorstep with maps. This is an impressive feature that can complement furniture, accessories and your character. Take a look at these 17 ideas on decorating with the map of the world.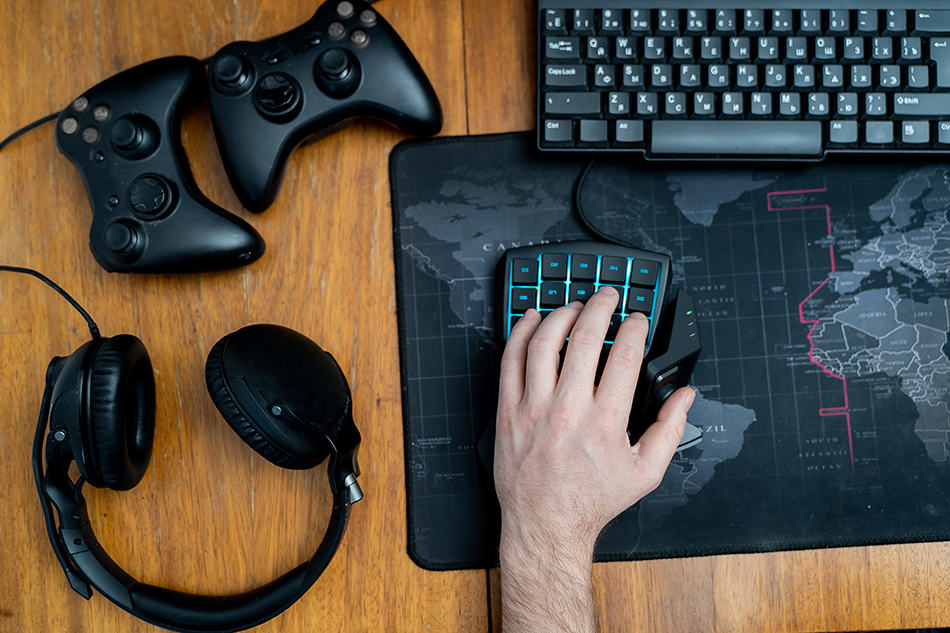 1. Have the world at your fingertips
Your home office or games room where you spend time browsing the Web or playing a game or two on Playstation can look sophisticated if the mouse pad featured a world map like shown here.
2. Decoupage your suitcase
To show off the places you've traveled to – and to hide any scuffs on your suitcase – a very simple method is to decoupage the surface of the suitcase with the map of the world. And whenever you pack your bags, highlight the destination on the suitcase.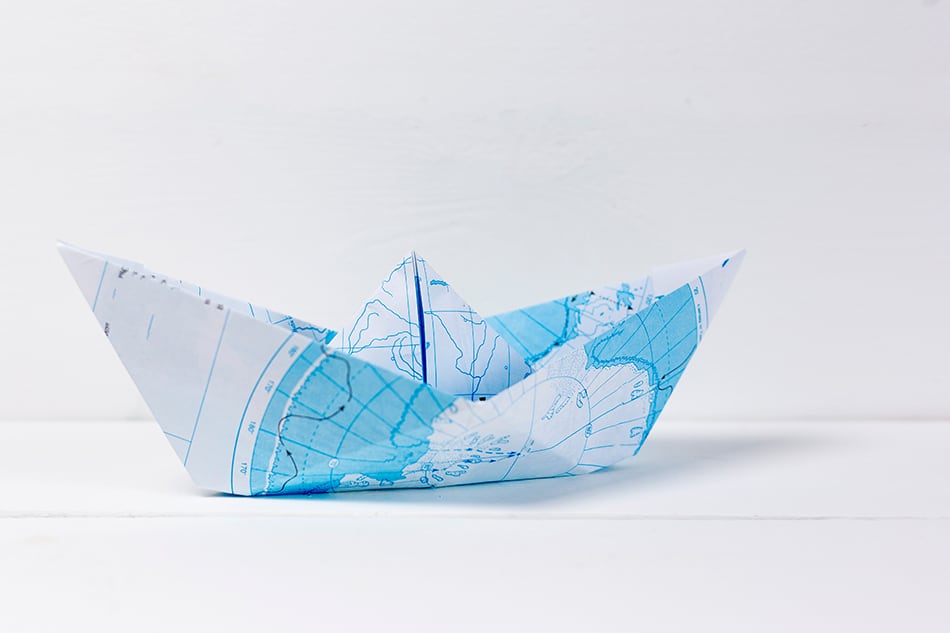 3. Paper boat origami party map
The
nautical theme
is very appropriate for the world map. So the next time you're having a party, make a few little paper boats from maps and float them on water. Tip: get your guests involved in the fun origami party!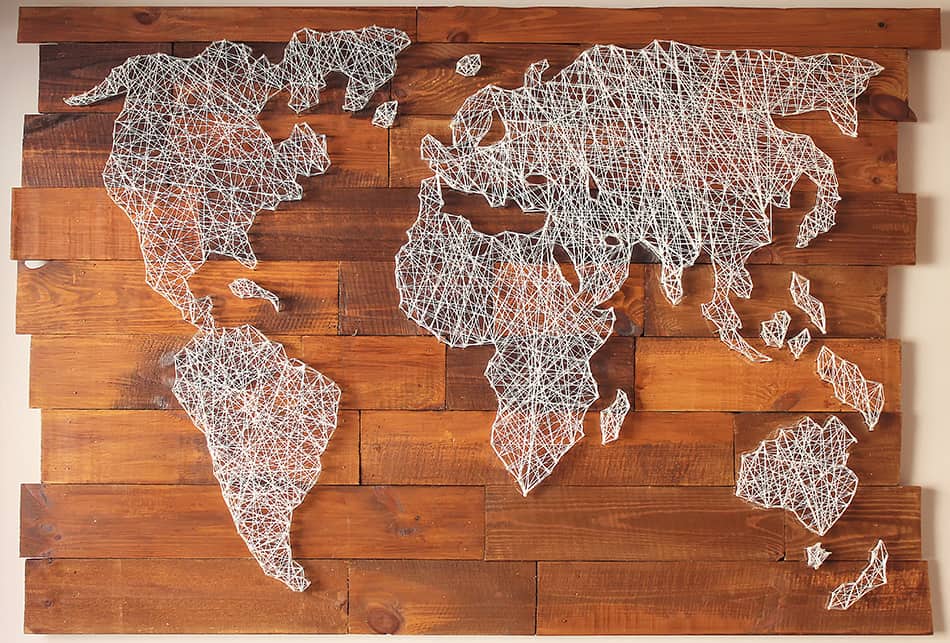 4. Decorative vintage map of the world
Vintage maps can be found in most antique stores and auctions. These timeless decoration features are ideal for avid geography buffs or keen travelers.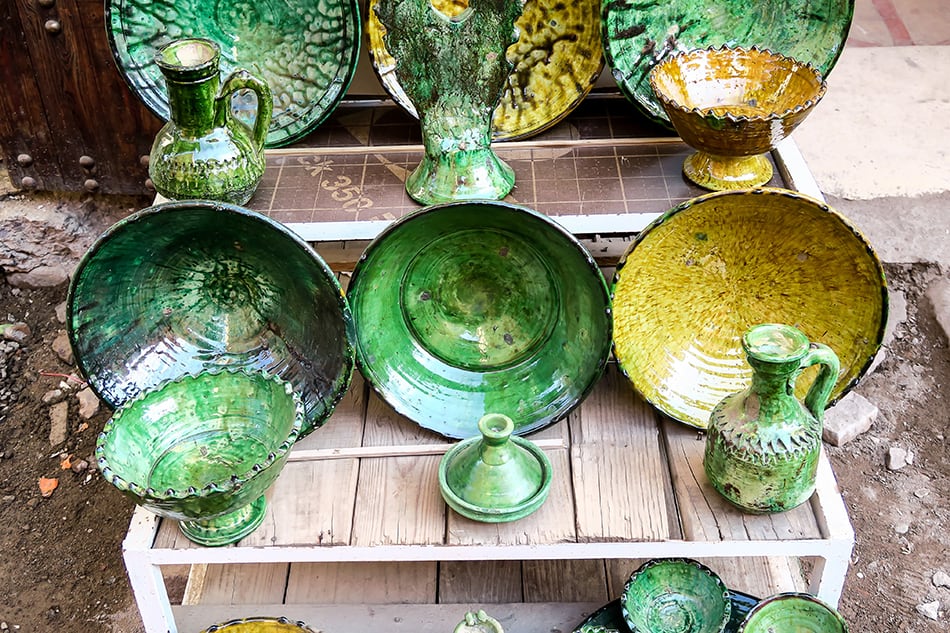 5. Embrace a mix of pots and pan sets
To give your kitchen an eclectic look that oozes adventure, have an assortment of pots and pan sets painted in colorful maps as shown on this image.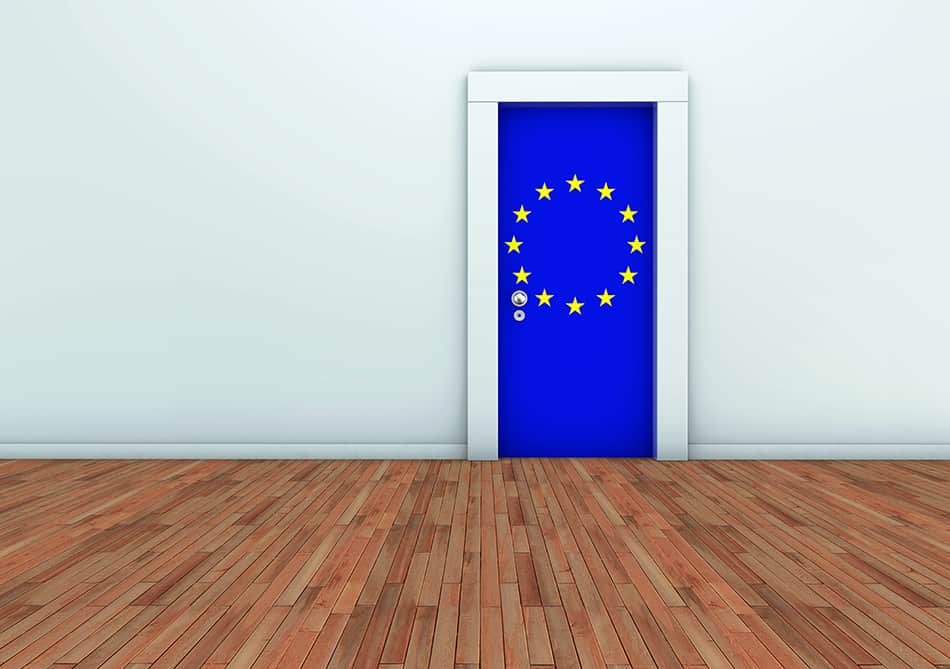 6. Bring the world to your doorstep
Adding a flag map to the inside of your living room or bedroom door creates visual interest. This especially works well on plain wooden doors as the map enhances the character of the room.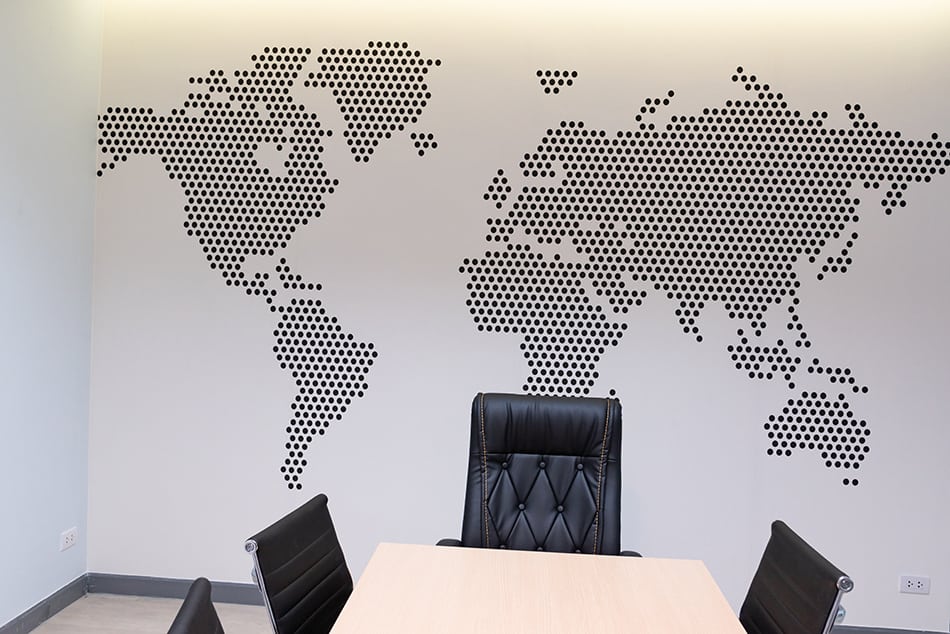 7. Work in a modern environment
There are now many modern maps that you can add to your workspace or office wall for added sophistication. Black and white maps are ideal for meeting rooms or home offices.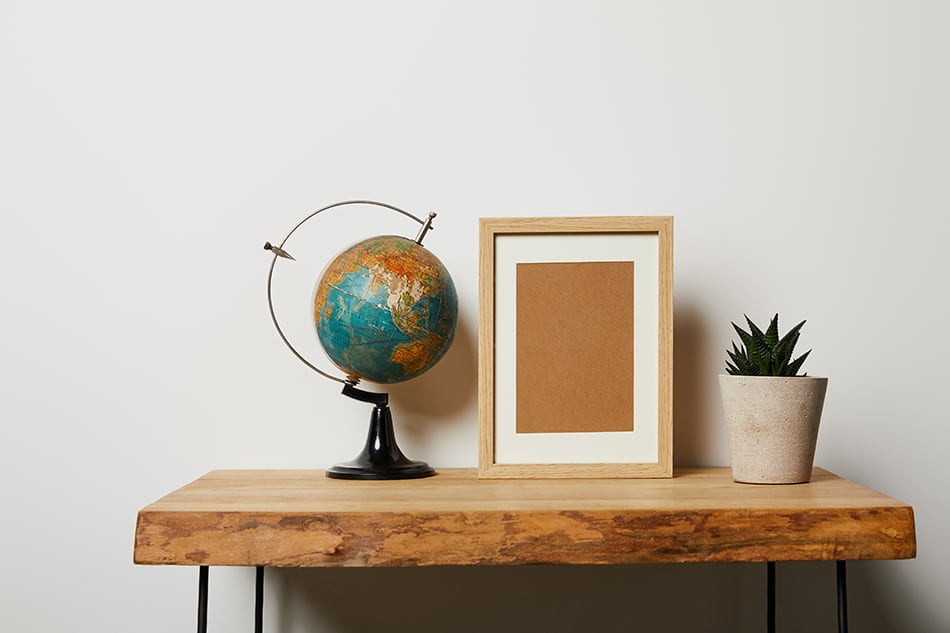 8. Use the globe as a statement
Vintage globes make a powerful statement when they are accompanied by other accessories, such as a frame or potted plant as shown here.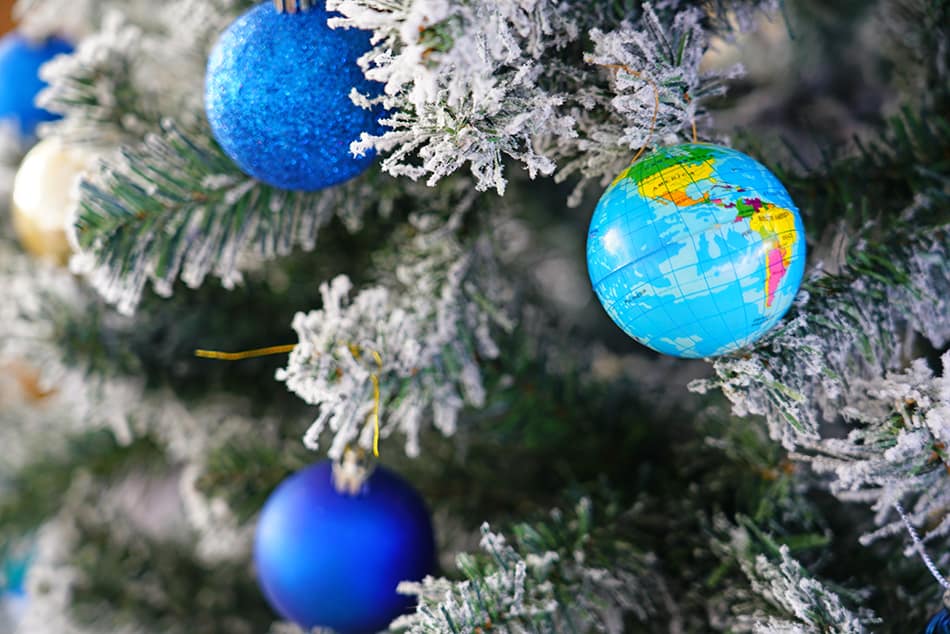 9. Ornamental globe lights for Christmas tree
Vintage globes are spherical so they are perfect as Christmas tree decoration balls or on the walls. Tip: mark the places you've been to for added appeal. The glowing lights will transform your living room during the festive period.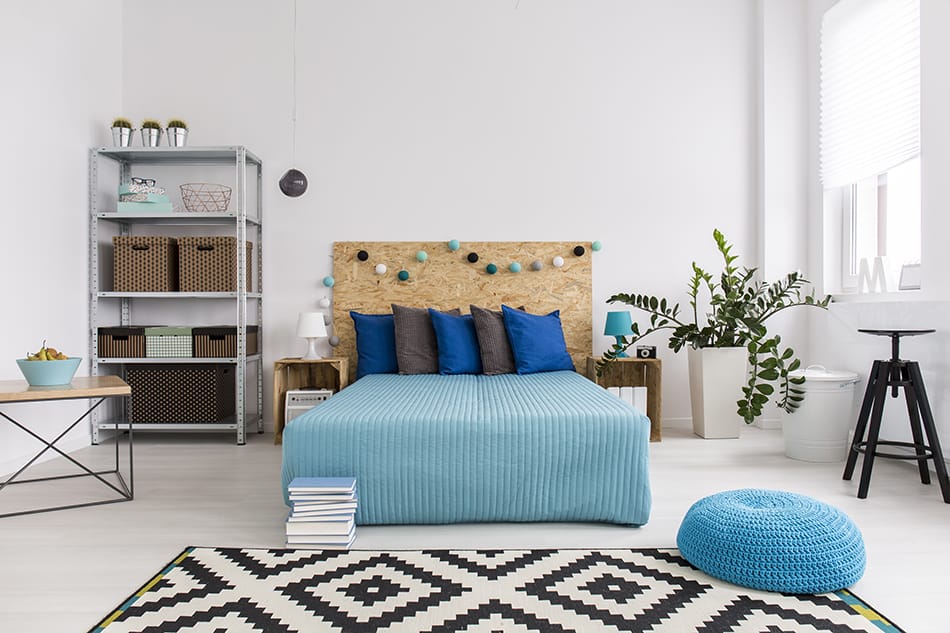 10. Dream of the world at night
Create a unique headboard with a decoupaged map of the world to help you dream of all the places you'd like to travel to. But remember to keep the map simple and match the bedding with the map just like this image that shows the blue bed cover, cushions, and the furniture matching the headboard design.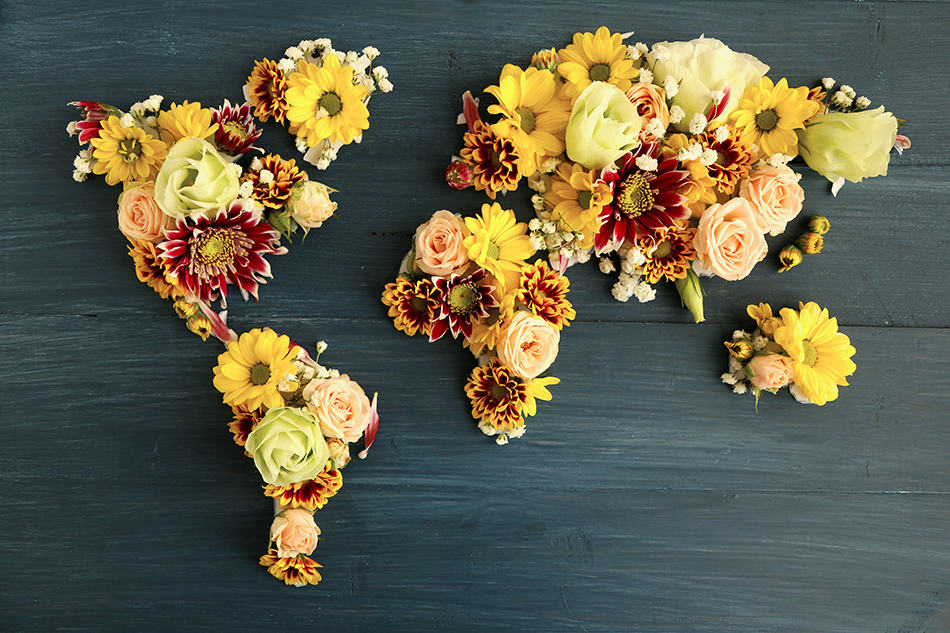 11. World of flowers
A map of the world made from colorful flowers works perfectly well in rustic living spaces. You can even create your own handmade map using flowers from your garden or the florist. It will smell beautiful.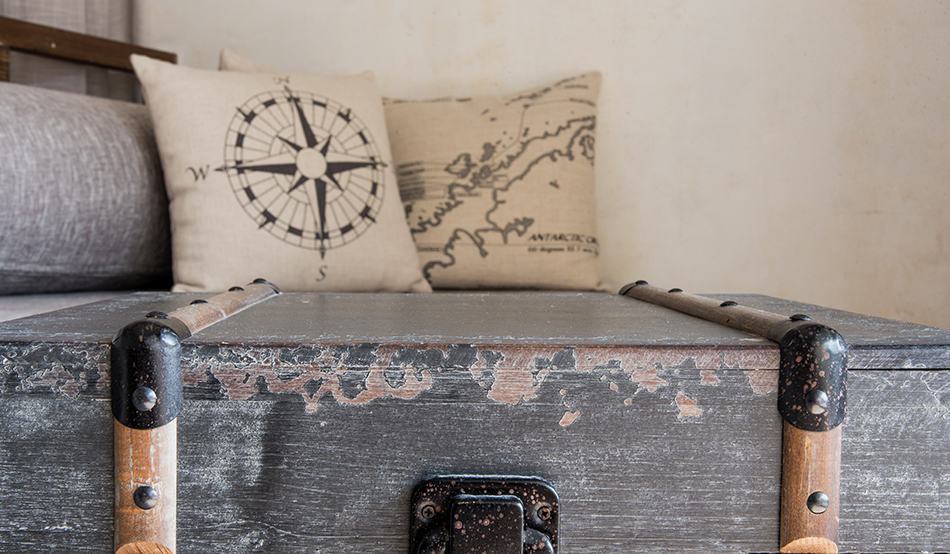 12. Map on wooden chest and cushions
For an antique-style decor, a wooden chest covered with the world map with complementing cushions are ideal for a living room or bedroom. Tip: use the wooden chest for storing all the keepsakes you've collected during your travels.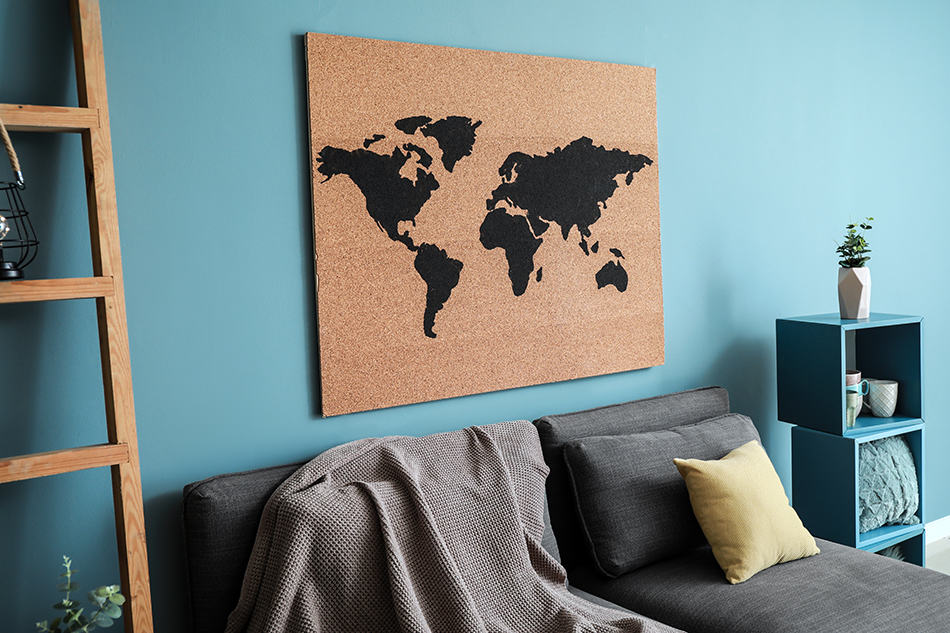 13. Go bold with a single map
A large single map will have a huge impact against a blue wall as a focal point. However, the map itself shouldn't be blue as shown here.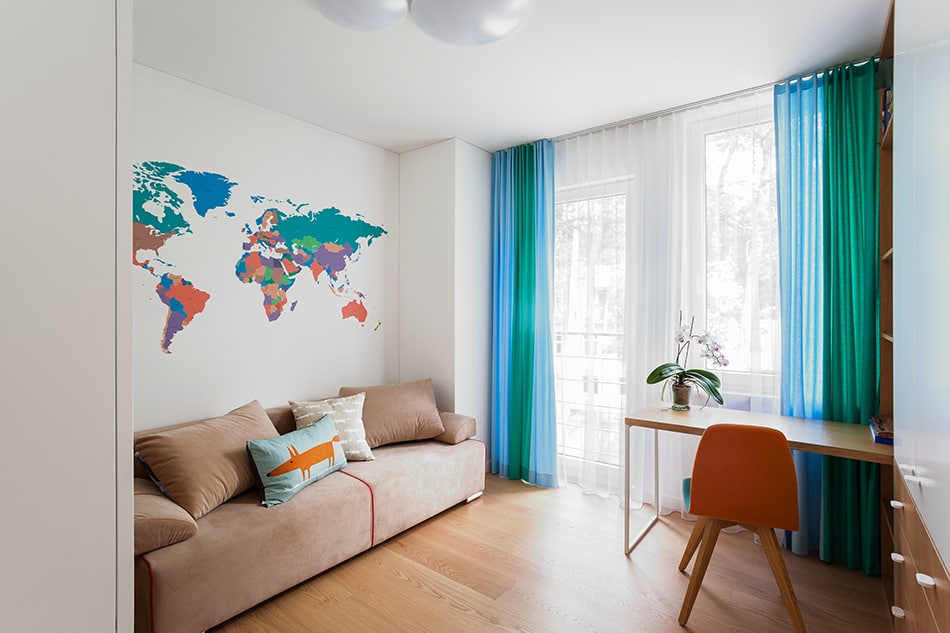 14. Bring out the artist in you
A single and
unique piece of artwork
can add emphasis to the entire room, especially if it's a dramatic size and hanging right in the middle of the wall. Here is a black and white artwork that works as a centerpiece.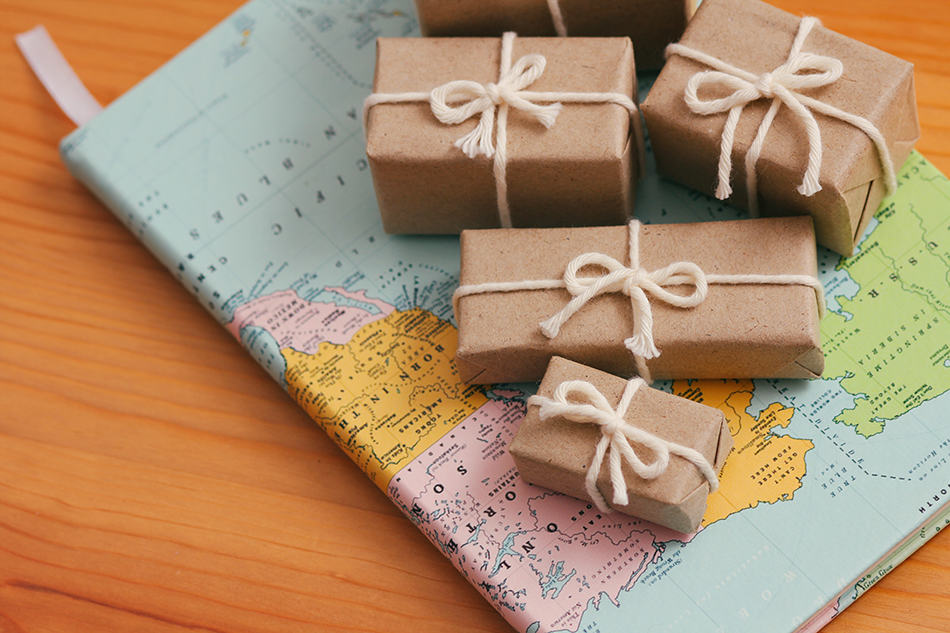 15. Wrap your notebook with maps
If you want to write about the countries you've traveled to in a travel journal, consider wrapping your diary or notebook in a map for a special and unique touch. After all, the map is a good indication of what's written inside.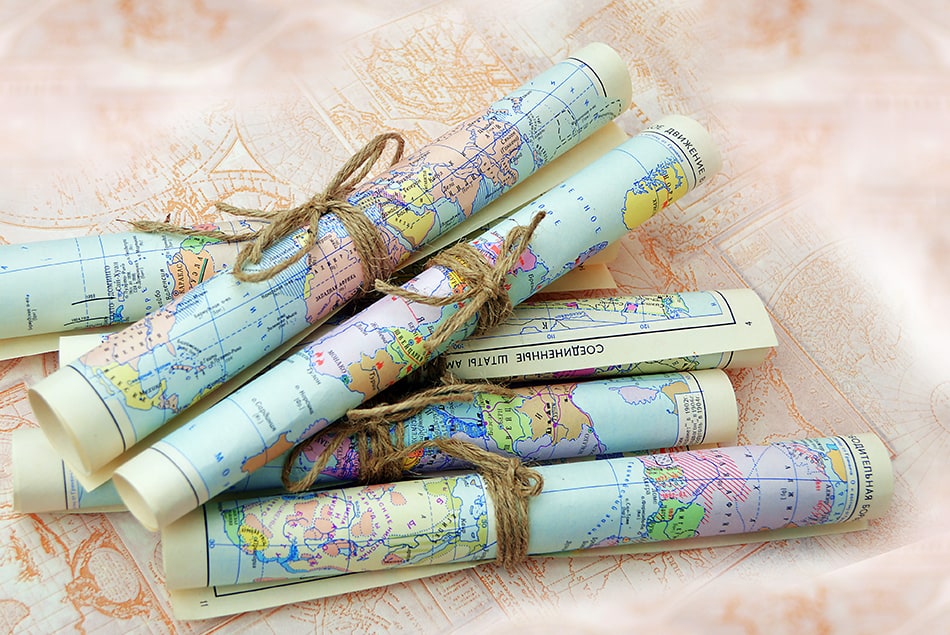 16. Rolled world in your hands
Rolled vintage maps with classy ribbons make a great decor item in your living room or your kids' room. If you have a party, this also makes a nice gift idea.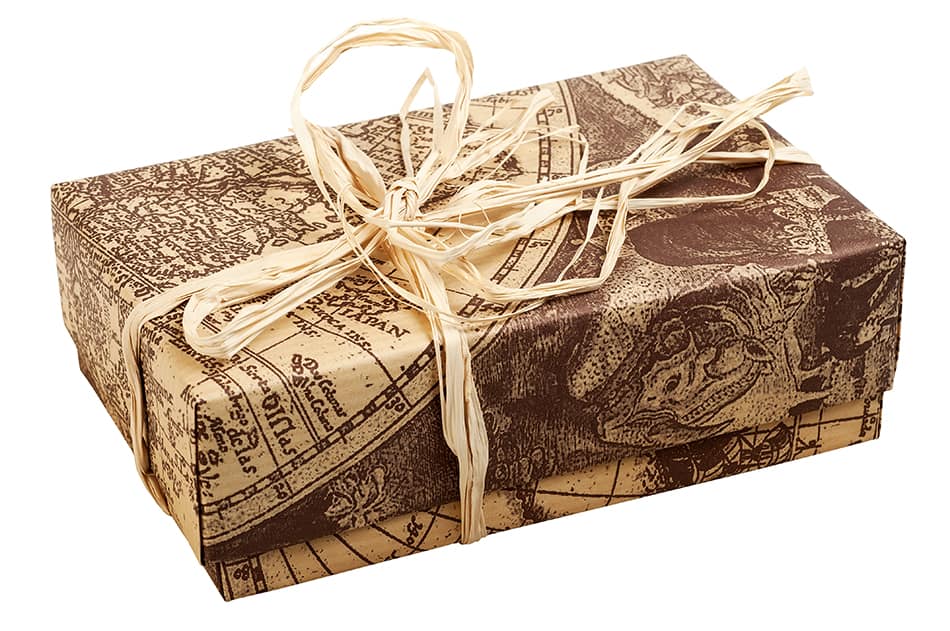 17. Wrapped Wooden box
One special party favor or gift idea for your friends or family is a wooden box with the city maps or district drawings all over it. Make it even more special by putting some trinkets inside and wrapping the box with a rope.