Do you have a plan to build a new home and aren't keen on installing drywall? I don't blame you! Who likes the hollow knocking noise that drywall produces. I know I don't. This is why I've listed the best drywall alternatives that I'm sure you'll love, especially after learning more about the drawbacks of drywalls.
What Is Drywall Made Of?
Drywall, also called plasterboard, or gypsum board, is mainly made of gypsum; a material that looks similar to sand. Gypsum is a raw material with additives, such as paper pulp, thickening agent, starch, and water. The paste is installed between two sheet layers of thick paper before it's heated and cut into sheets.
Why Choose Alternatives to Drywall?
Drywall is susceptible to cracking. This makes the wall a poor choice in homes with small children as the risk of damage is higher.
If the drywall isn't professionally installed or finished, the joints between the two sheets become visible.
A traditional drywall ceiling or wall lacks texture and fails to add dimension to the wall panels.
Drywall is not a strong material like concrete or plaster. So if you put a nail onto a drywall surface, they are not able to hold much weight.
In the event you need to repair behind the wall, it's not simply a matter of removing and replacing a piece of the drywall panel. The extra expense of hiring professionals to address the problem isn't an ideal situation.
Any DIYer who has ever attempted to sand a drywall surface will tell you what an unpleasant job this is. Why? All the fine dust particles that are released into the air will only create more work for you.
Drywall is a very fragile material that can get ruined by moisture, making it a breeding ground for mold.
Aesthetically, drywalls have no special appeal and can only be enhanced with paint.
And perhaps the biggest disadvantage to drywall panels is their failure to absorb sound, which makes them highly undesirable in apartments.
So what are the alternatives? Keep reading to find out!
11 Drywall Alternatives
1. Wood Planks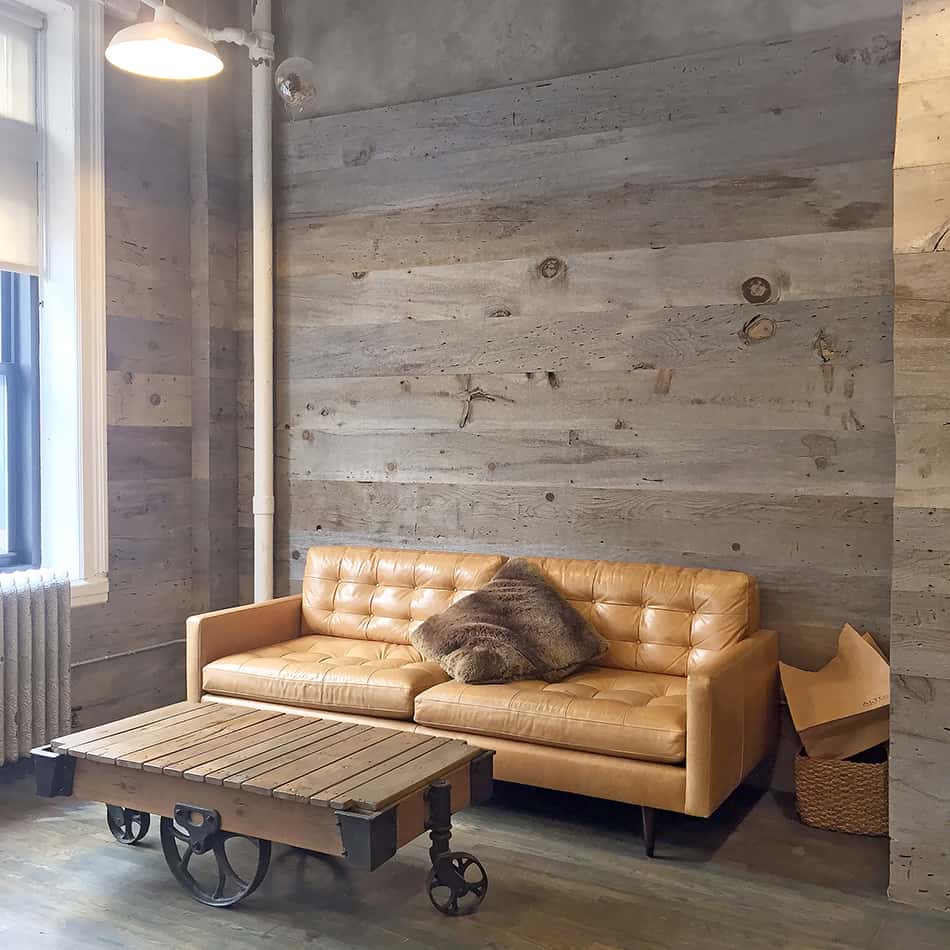 Wood planks are ready-to-use tongue and groove timber frames that provide a rustic look to a wall. These planks come in a variety of finishes and can easily be stained to make them last longer. You can install them directly to joists on metal or the existing drywall. Wooden planks can also function as accent walls in both modern and traditional homes.
Pros
Aesthetically pleasing. Wooden planks are ideal for industrial style, modern, and traditional homes.
Adds character to your home. The planks provide a rustic look and are used as a decorative style.
Cons
Can be expensive to buy.
Not everyone likes the outdated look of wood planks
2. Wooden Sheets or Plywood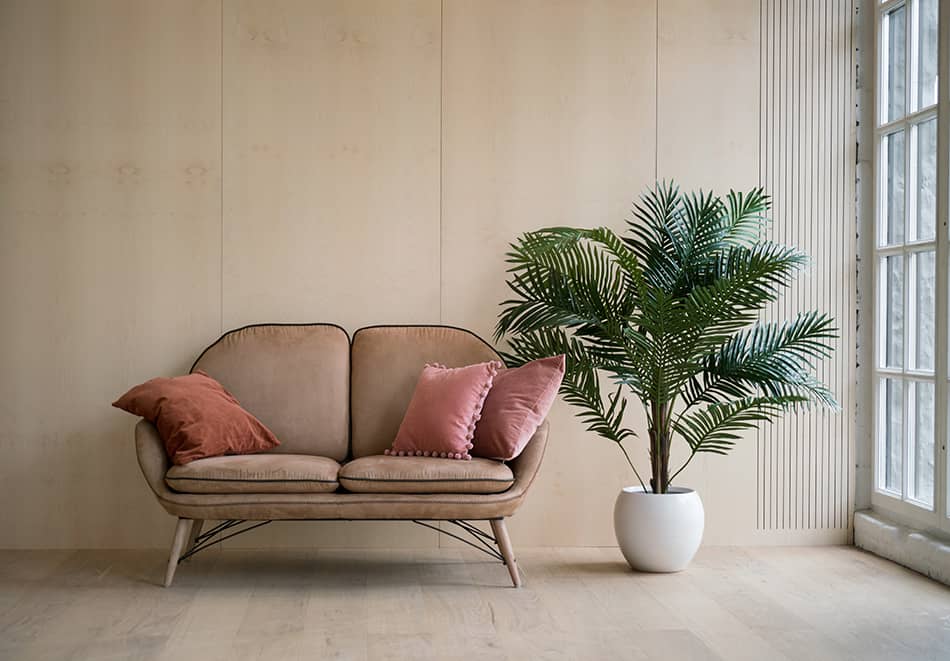 If you still like the idea of using wood as an alternative to drywall, then planks aren't your only option. Plywood sheets are medium-density boards that are even cheaper and easier to install than drywall.
Although wooden sheets lack fire resistance and aren't as smooth as drywall, they are nevertheless a more attractive option. You can simply screw the sheets in place and paint them any color you like.
Pros
Different types of plywood materials are available from OSB to medium-density fiberboard.
Easier to install than planks. Simply use a screwdriver to install the wooden sheet on the wall.
Can be installed over the existing drywall as a more attractive alternative.
Cons
In terms of appearance, some types of plywood sheets can have drawbacks. For example, OSB has a distinctive design that makes it difficult to conceal with paint.
3. Exposed Bricks or Stone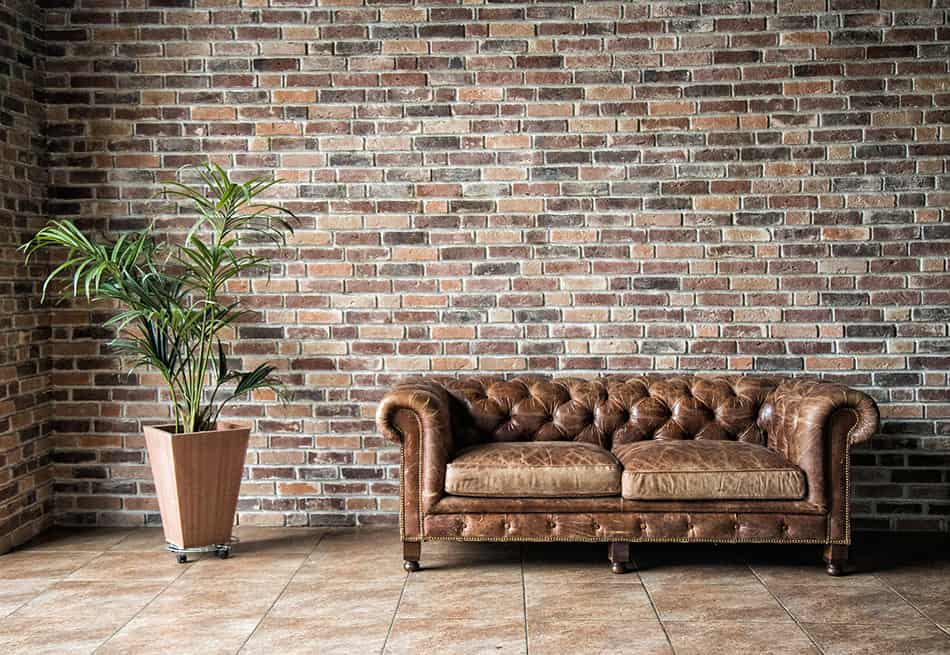 Exposed bricks or stone add character to any interior, which is why these drywall alternatives are the most preferred choice for homeowners. The raw beauty of stone or brick walls makes them ideal for bathrooms, living rooms, and even bedrooms. These charming drywall alternatives can even increase your home's value so it makes sense to leave them exposed or paint over them.
While choosing bricks or stone walls may be an expensive option, you can be sure of enjoying these walls for a long time. What's more, both bricks and stone are recyclable materials, thus making them a sustainable option.
If you have a tight budget but still like the idea of using bricks or stone, consider placing thin, decorative pieces over the existing wall surface in order to create an illusion of an actual brick or stone wall. This will be cheaper than buying actual bricks or stone.
Pros
Stone or bricks add architectural interest by providing dimension and texture.
Both materials are long-lasting and highly durable, making them a unique choice as a drywall alternative.
Can increase your home's value as most potential buyers appreciate brick or stone wall features.
Cons
These materials are expensive to buy and install.
Not a DIY project.
4. Pegboard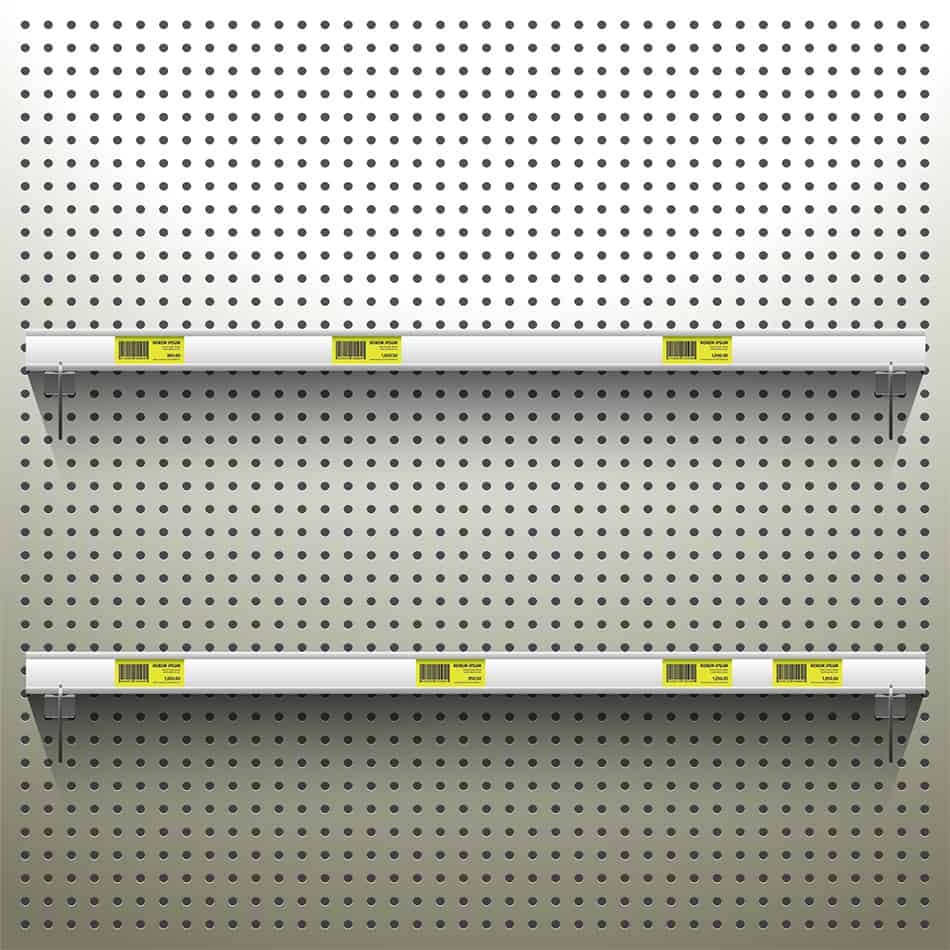 Pegboard is a convenient way to store your tools in the garage or shed. It is generally made of compressed wood resin with a thin layer of oil. This drywall alternative can be directly fastened to the existing wall by screwing the panels in place. There are different finishes and looks to choose from, so you don't have to settle for the standard brown finish.
Pros
Readily available in most hardware stores
Easy to install since the pegboard has holes that allow you to look through them.
Has excellent functional value.
Can be installed over the existing drywall.
Cons
The lack of aesthetic appeal is the biggest drawback to the pegboard. In fact, rather than enhancing the look of a room, it can detract from it.
5. Plaster and Lath System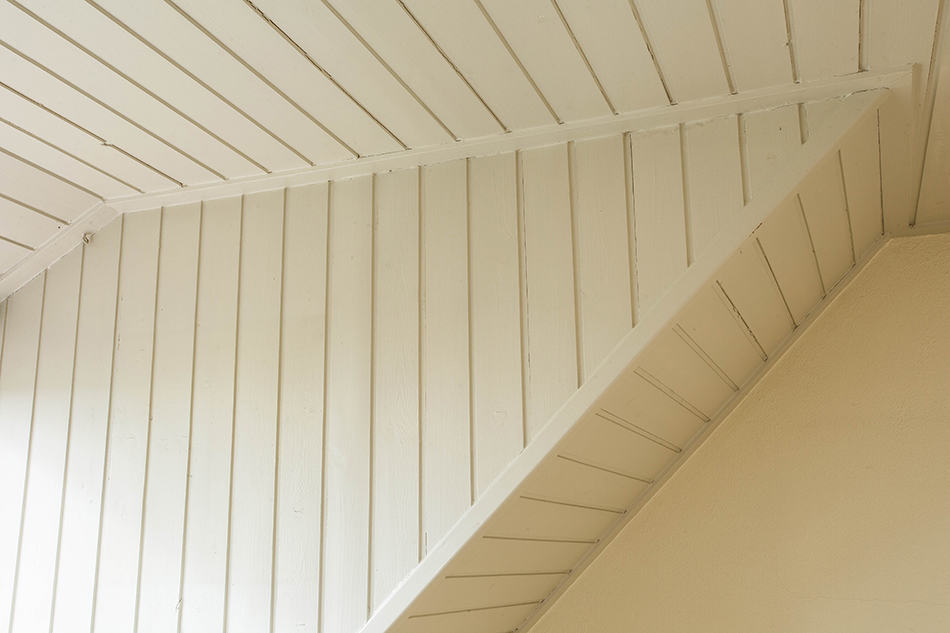 The lath and plaster system has increasingly become a popular drywall alternative. This material runs horizontally to form as a layer on the wall and ceiling. The gypsum plaster is placed on the lath system to act as a bonding agent. The thick layer of plaster is then applied to the existing wall surface. Note: you must allow the plaster layers to fully dry before creating a wall surface.
Pros
A reliable and long-lasting option.
You can shape the plaster and lath as you like to create a unique look.
Cons
6. Exposed Concrete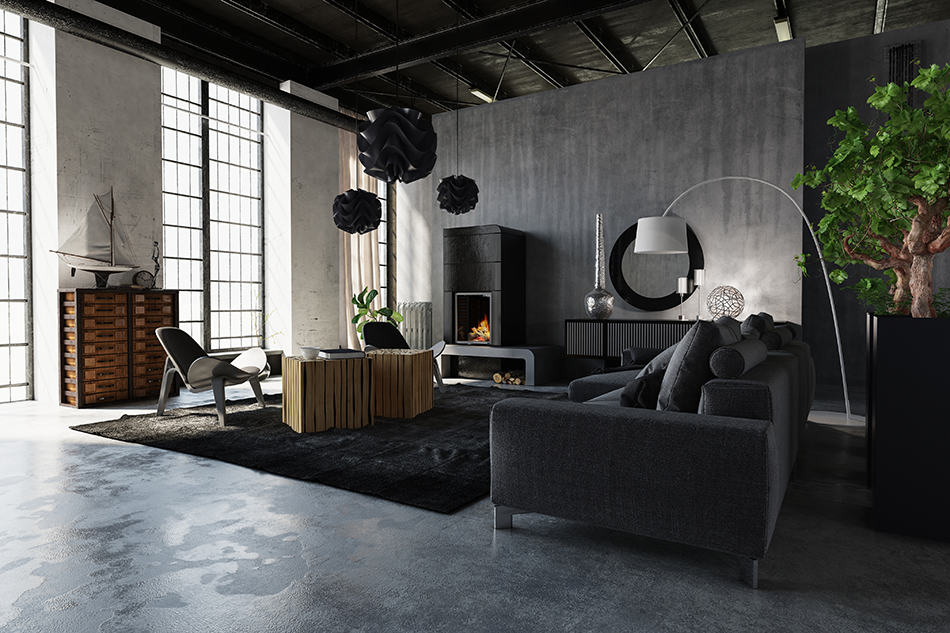 If you're a fan of industrial or minimalist-style interior design, then you'll love exposed concrete walls. This material can make a dramatic statement as an accent wall. What's more, concrete is easy to maintain and doesn't require any special treatment. You can even add texture to enhance visual interest. So if you're into a maintenance-free alternative to drywalls, consider exposed concrete.
Pros
Concrete works well in modern, minimalist, and industrial-style homes.
Incredibly strong and durable
No resealing or repair is required after installation
Cons
Expensive to install and not a DIY project.
7. Cement Board
Next on my list of drywall alternatives is cement board. This material is heavier and costlier than drywall, with many more advantages that make it a better option.
Cement board is normally used in high-humid areas since it's resistant to water and mold. They come in many sizes, of which the most common thickness sizes are half and quarter cement. So what's cement board made of? The panel contains a mixture of cellulose-rich fibers and cement that make it a more durable material than drywall.
Pros
The cement board is moisture resistant. This is the main reason it's used as a drywall alternative. If you want to install this material in a humid area, you can rest assured knowing that the cement board won't get damaged from mold or moisture. As such, a cement board is great for basement walls or outdoor garage walls.
Cement board is a sturdier and more durable drywall alternative. It can withstand high traffic better than drywall.
Incredibly versatile.
The selection of cement boards is vast, so you'll easily find the one that matches your interior.
Cons
Cement boards can be expensive to buy, and it costs more to install than drywall.
Cement board is a very heavy material, which is why it's not easy to install. You'll need the help of someone to work on your project.
8. Cork board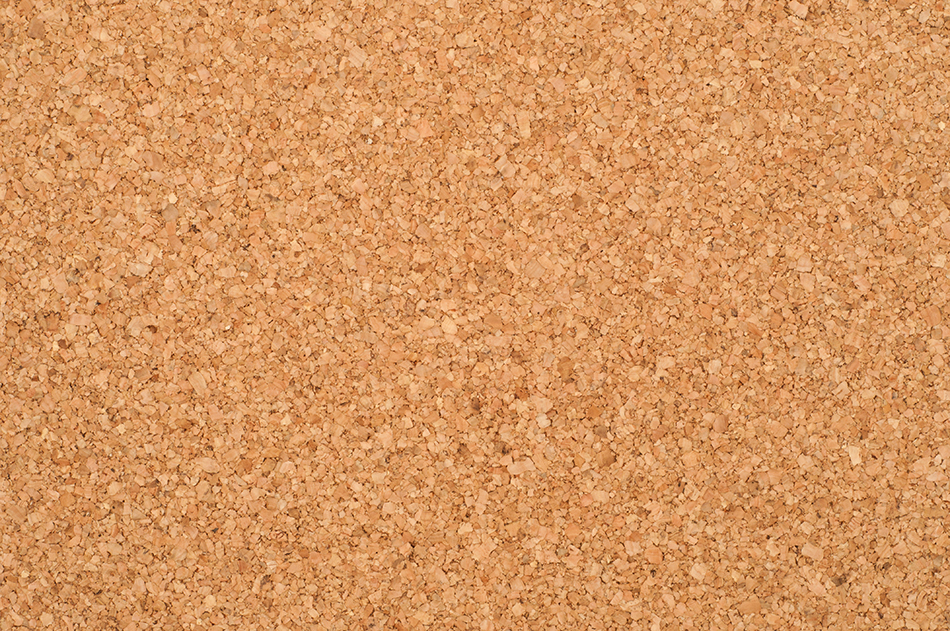 These materials are the easiest way to create a random design across an entire wall and hang your favorite pictures on. As long as you don't display any heavy items on the cork board, it can withstand wear and tear.
The options in cork board designs, thickness, and colors are vast so you'll easily be able to find the right boards for your walls. Tip: why not add warmth and texture to the cork board by creating a popcorn effect on the surface. It will definitely lighten up the space.
Pros
Cork board adds exciting texture to a wall, which helps enhance the appearance of bland walls.
While cork can easily be damaged, you won't need to worry about those holes or defects as they won't even be visible unless you stand very close to the wall.
Cork increases the wall's functionality. You'll easily be able to display your artwork or pictures over the corkboard.
For a warm and inviting look, cork is the answer. Not only does this material have a warm tone, but it also brightens up the space.
For those who get bored with the same walls and love changing them regularly, cork boards make the ideal drywall alternatives.
Cork is hypoallergenic.
Cons
Cork can easily be damaged, especially in homes with small children. It is, after all, made for making holes in, so if you're comfortable with this, it can be a suitable alternative for drywall.
9. Textured PVC Wall Panels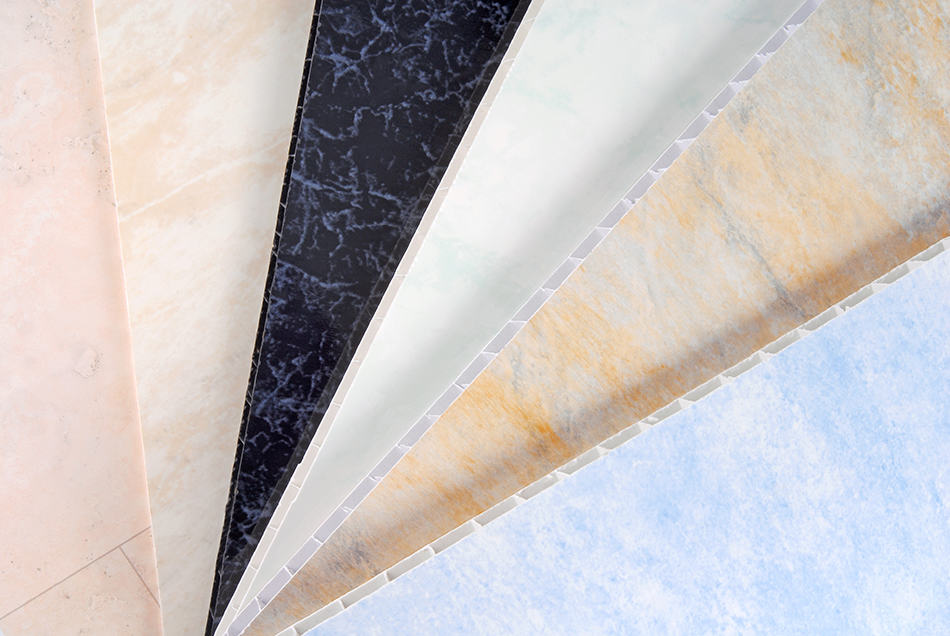 Textured wall panels come in various thickness or even 3D designs that make them stand out from other drywall alternatives. You can paint, wallpaper, or use them as they are on your existing drywall.
The 3D panels provide a modern and stylish look to any room, which is why this material is so popular in both commercial and residential properties. Although PVC wall panels are quite expensive, they are the preferred choice as accent walls.
So what are textured wall panels made of? Surprisingly, they consist of thin, pressed plastic or paperboard, which are installed on the base wall using a special adhesive.
Pros
You can easily customize your textured wall panels and create a wide variety of styles to match your interior space.
Fire-resistant
Textured wall panels are often seen in luxury hotels and stately homes as they instantly create a lavish feel.
You can choose from different wall textures like popcorn, sand swirl, or orange peel, to name some of the few.
Cons
Installing textured wall panels requires some type of base on your walls so it's best to keep the existing drywall before applying these panels on top of it.
10. Veneer Plaster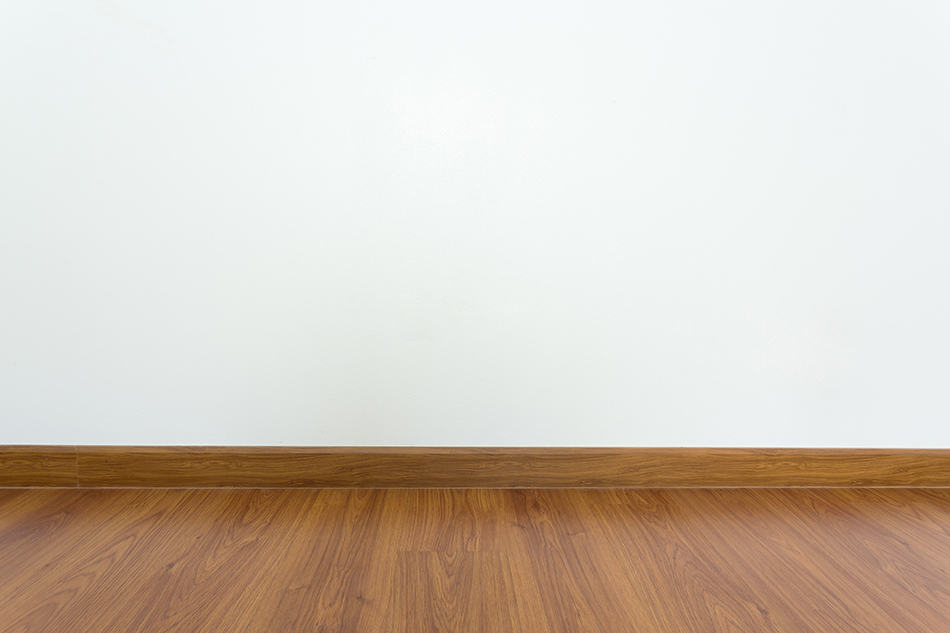 Veneer plaster is perhaps the closest material to drywall. It also offers the same benefits, but one of the main reasons it stands out is because of how easy it is to install.
You can even paint on it the veneer plaster if you don't like the natural look of this material. Keep in mind that veneer plaster can be labor-intensive to install, but it doesn't require any special DIY skills.
With just a quick line of taping over the seams, you'll enjoy your veneer plaster wall for years to come. To save time, why not leave the material unpainted for a natural off-white finish.
Pros
Easy to install
Lighter in weight than drywall
Cons
More costly than drywall
Difficult to repair
After repair, any changes made to the wall will be noticeable
11. Reinforced Fiberglass and Gypsum Panels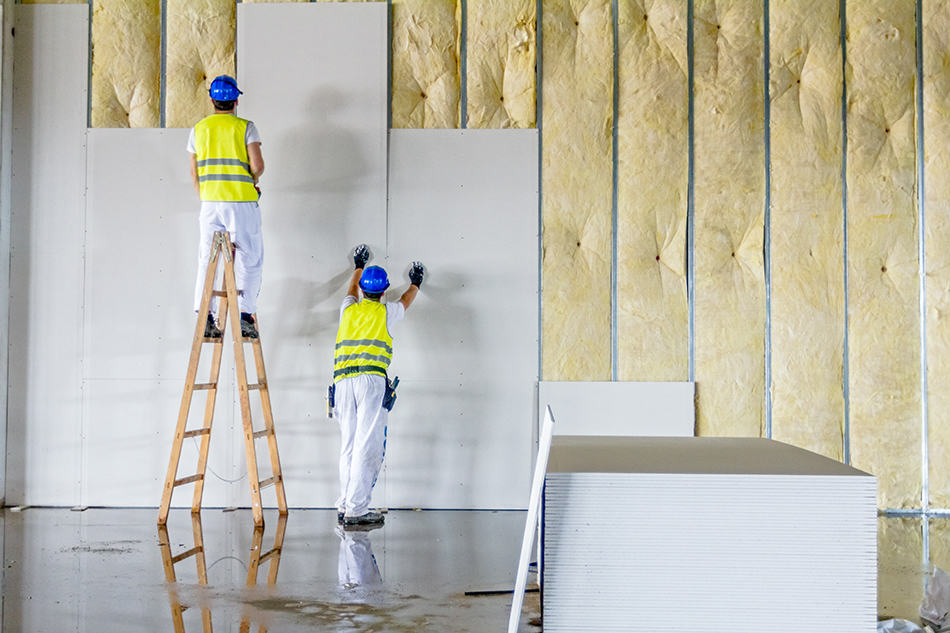 Reinforced fiberglass panels are the same concept as drywall but with more durability. In fact, this scratch-resistant material is so strong that you don't even need to install it on an existing wall. This means your rooms will gain an extra inch and feel more spacious.
Pros
More resistant to mold
Cheaper to install
Lightweight
Durable
Cons
Difficult to install on curved surfaces
Durability gets compromised under heavy impact or abrasion
Final Thoughts
With all the different drywall alternatives I've listed here, you'll easily be able to choose the one that suits your needs. While each of these materials is for different situations and may not fit every remodeling project, by weighing its pros and cons, you can quickly transform the look of your room without even removing the drywall.