Are you dreaming of a comfortable sleep? There comes a time when sleeping on a regular mattress just doesn't cut it anymore. If you wish to ditch your old mattress for something completely different, you'll be pleased to know there are some great mattress alternatives that will save you space and money. I've come up with 9 suitable alternatives to regular mattresses for anyone who wants to have a more satisfying and comfortable sleep. 
Disadvantages of Sleeping on a Mattress 
Spring mattresses can wear out faster and lose their support

Given their structure, most bulky mattresses are extremely heavy to move around This is due to the multiple layers of fabric in a mattress that make airing it outside extremely difficult

The underlying layers of mattresses are usually made of fiber and wool, thus making them prone to dust mites and other allergens.

Mattresses require regular cleaning to prevent bed bugs

Some mattresses can cause back problems, especially if they are either too hard or too soft.

Finding the right hardness that's appropriate for couples can be a tricky task, since the heavier partner may sink into the mattress and make it unbalanced.

Soft mattresses are less durable than hard ones. But even the hard mattresses can become softer over time.

The high cost of a mattress is perhaps the biggest disadvantage, especially if you choose a high-quality one that consists of natural materials
These were just some of the many drawbacks of sleeping on mattresses. For better and cheaper alternatives, take a look at my list below:
1. Day beds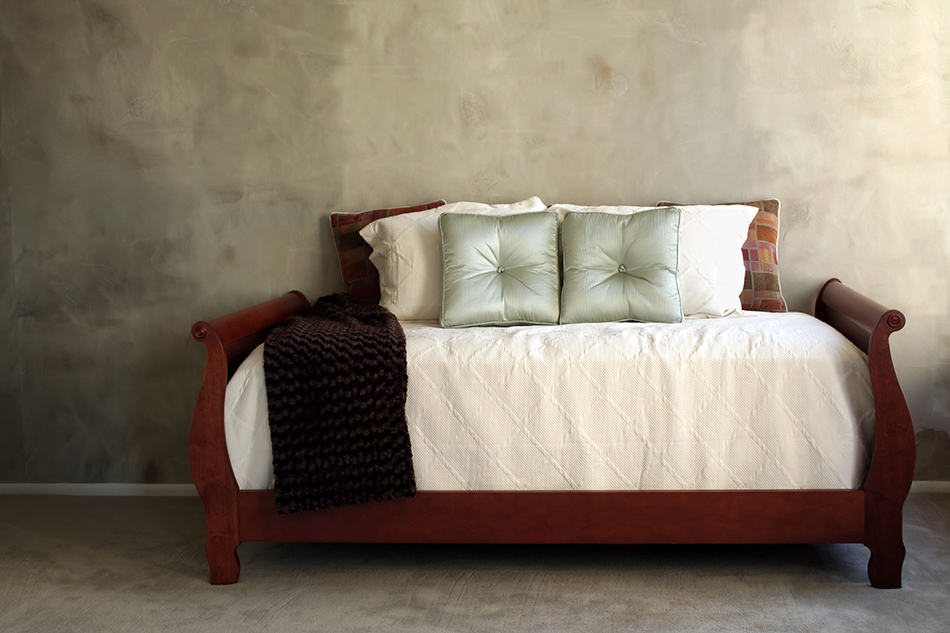 A day bed is like a long sofa that leans against the wall as if it were a lounger. Most day beds have armrests and the bottom cushion is used as a standard mattress. This mattress alternative is suitable for singles as it's generally too small to accommodate two adults. Day beds are one of the best space-saving furniture items that can be used as seating during the day and for sleeping at night. They are typically smaller than an average sofa, hence they can fit easily in smaller rooms.
      Pros
Easy to move around

Comfortable to sleep on

Provide adequate back support

A smart solution for small spaces

A versatile option for both seating and sleeping
     Cons
Not suitable for two adults
2. Sleeping Bags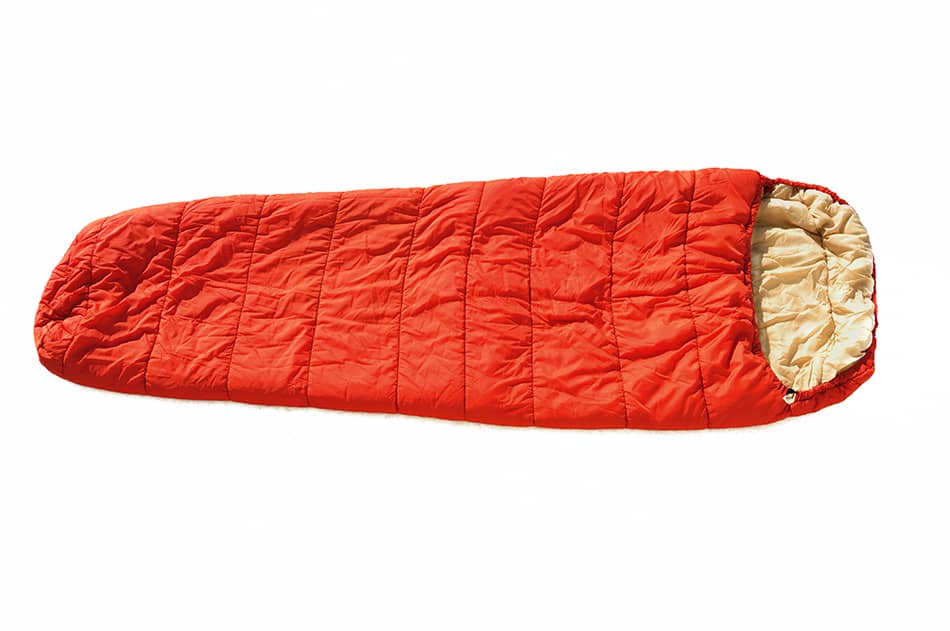 A sleeping bag is quite similar to futon, with the only difference being that you sleep in it instead of on top of it. There are many high-quality sleeping bags on the market, but they do come at a price tag. Sleeping bags are quite comfortable when placed on rugs or carpeted floors. For those who don't have the space to fit a full-size mattress in their bedroom, a sleeping bag makes the best alternative. Although they may seem like a temporary solution, you can always place extra padding to make them even more comfortable.  
     Pros
The cotton or silk sleeping bags can easily and quickly be washed

A sleeping bag is ideal for colder climates as it keeps you 5 degrees warmer

Synthetic sleeping bags are moisture resistant, thus making them a great option for wet and humid regions

A sleeping bag can easily be rolled up and stored away in a closet

Sleeping bags aren't just limited to one-person use. There are zipped designs that make sharing with another person possible
     Cons
Down feather sleeping bags do need to get aired and dried on a regular basis as moisture builds up within their fibers

Drying a down feather sleeping bag takes longer than synthetic ones

Without padding under the bag, it can be very uncomfortable to sleep on

You must air the bag after use otherwise it will grow mold. In fact, this needs to be done every night as you tend to sweat inside the bag. This can deter some people from sleeping in these bags.  
3. Camping Mats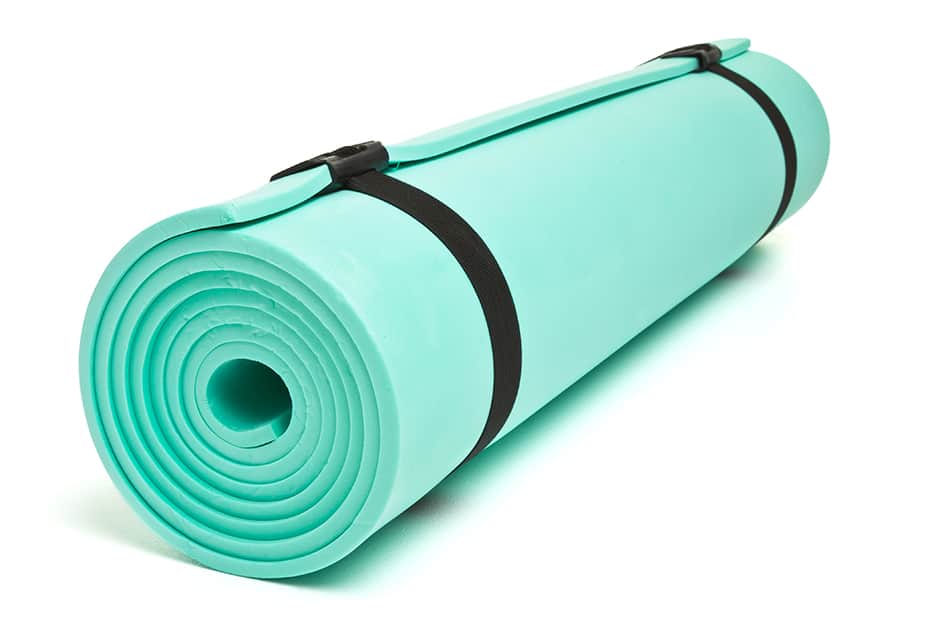 If you don't want to invest in a sleeping bag, consider a similar and cheaper alternative: a camping mat. This will definitely be more comfortable and provides adequate insulation during the cold weather.
      Pros
A camping mat can simply be rolled up and stored away when not in use

There are thicker mats available that provide better cushioning and extra comfort

No need to worry about rolling off the bed as a camping mat is only a couple of inches high
      Cons
Camping mats are only available in single size so you'll have to buy an extra one to accommodate your partner
4. Recliners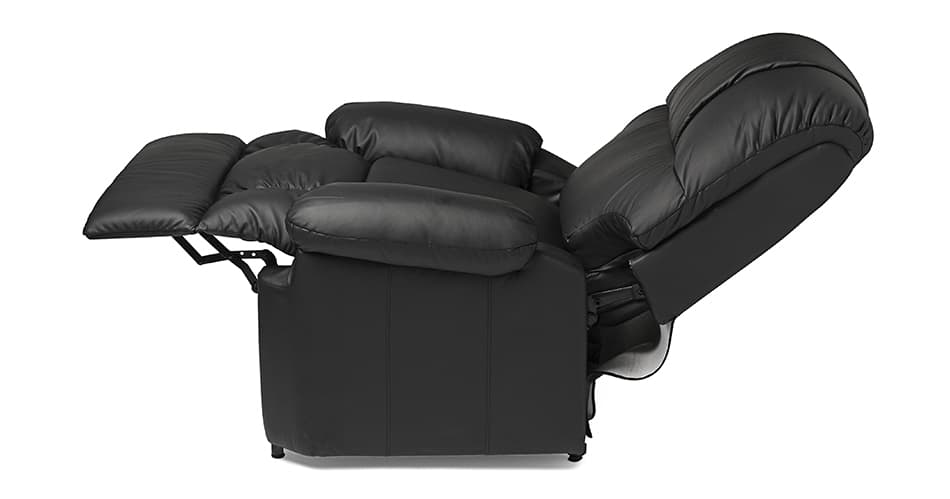 While you may think that a recliner chair is only a temporary sleeping spot, it can actually turn into a comfortable mattress alternative. This is especially true if you live in a small apartment or studio and cannot fit a full size mattress in the room. A recliner is also an ideal guest bed in a dormer or compact apartment. 
      Pros
Sleeping in a reclined position provides better spinal support. Your muscles, starting from the upper back and all the way to the legs, relax and feel less tension

Sleeping on a recliner can also help regulate your breathing and even rectify sleeping problems, such as apnea or snoring

A recliner is ideal for short naps
     Cons
Limited sleeping positions

Since you can only sleep on your back, the quality of your sleep can be compromised as you may not fall into a deep sleep
5. Air Mattresses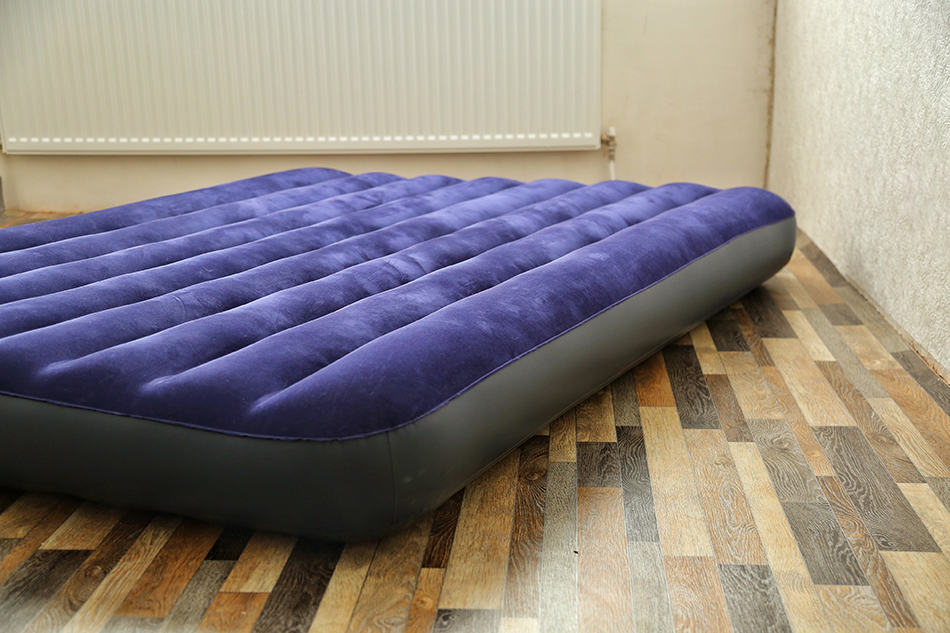 An air mattress is also considered as a temporary sleeping solution for when you have overnight guests. But there are some designs that are highly comfortable to sleep on every night – not just for one night or two. And you don't need to inflate and deflate them every night. If your bedroom has adequate space, you can sleep on an air mattress permanently.   
      Pros
Air mattresses support the spine as they have supportive air coils that better distribute the weight. These components ensure that your spine is properly aligned in all sleeping positions

An air mattress will keep you cool as you're sleeping on a layer of encased plastic and fabric

They can be deflated and folded for storage. In fact, most air mattresses fit in bags that are as small as a laptop

For those who don't have a separate bedroom to accommodate a full-size bed, an inflatable mattress makes a better choice
     Cons
Some people may feel discomfort in their back or stiffness after long-term use

As the temperature at night drops, you may feel cold
 6.
Hammocks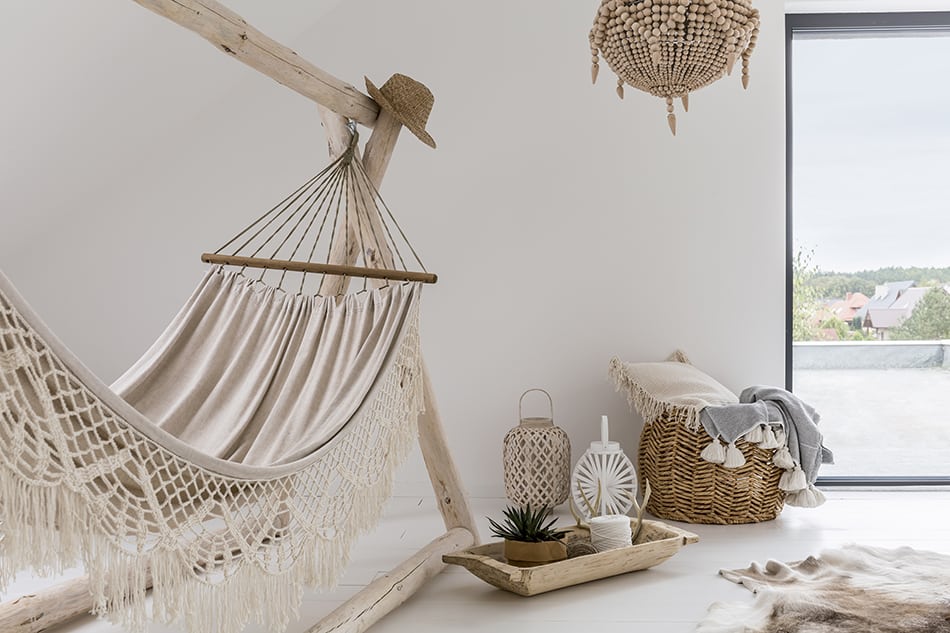 Hammocks are one of the most popular mattress alternatives that aren't just used for sleeping outdoors. You don't need trees to attach your hammock on. With just a pole on either side of your bedroom, you will be able to string up your indoor hammock. These mattress alternatives don't require any floor space and you can use the space underneath for other purposes. Hammocks also make a great centerpiece design in your bedroom. As long as you make sure the hammock is wide enough to accommodate your full body, you'll be able to sleep on it for the entire night.
Hammocks are widely available for affordable prices and they make sleeping a lot more fun than a mattress. Even if your bedroom doesn't have enough space, you can find smaller hammocks that come with a single stand. For larger bedrooms, there are hammocks that also provide great storage solutions.
      Pros
Sleeping on your back in an elevated position can relieve spinal problems and aid blood flow

Hammocks provide stress relief, relaxation, and a peaceful sleep

If you have a small bedroom, you'll be pleased to know that hammocks don't take up as much space as regular mattresses or beds

Unlike mattresses that attract dust mites and bed bugs, a hammock makes a healthier alternative for sleeping
     Cons
Entering and exiting a hammock can be rather tricky and requires lots of practice

There is the risk of falling during the night so not recommended for children

Limited sleeping positions
7. Futon Mattresses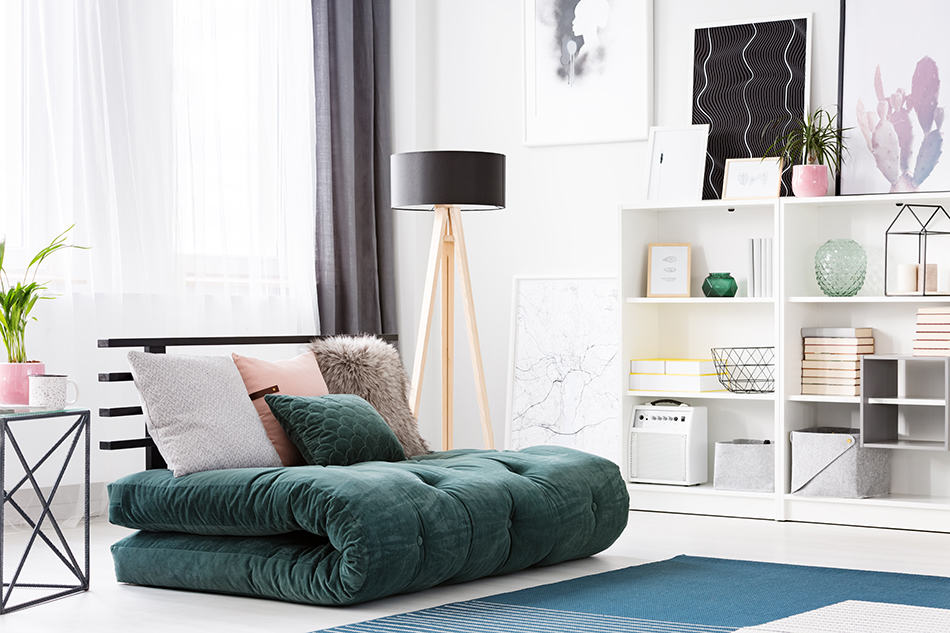 A futon is often associated with a sofa bed, but a traditional Japanese futon is actually a padded mattress that is used on the floor instead of on a bed. Futons are great space savers as they can easily be folded and stored away in the closet during the day. These mattress alternatives free up the space in the bedroom unlike regular mattresses that cannot be folded and put away.
Futons provide a level sleeping surface that provide adequate back support. The Japanese use a makura or sobakawa type of pillow to lie on a futon mattress. This allows better positioning of the head and neck.  
      Pros
Futon mattresses are commonly very thin, thus making them easy to roll up and store away

Futons are space-saving mattress alternatives that don't take up much room

You don't need to buy a bed frame to sleep on a futon mattress. It can simply be rolled on the floor

No risk of falling out of bed in the middle of the night
     Cons
Futon mattresses are considered to be 'relatively' comfortable

A futon mattress isn't a good option for those with knee problems as getting up and down from the floor can be tricky

Some people don't like the idea of rolling the mattress out every night and putting it away every morning. But if you have adequate bedroom space, you can leave the futon mattress open on the floor
8. Pull-out Sofa Beds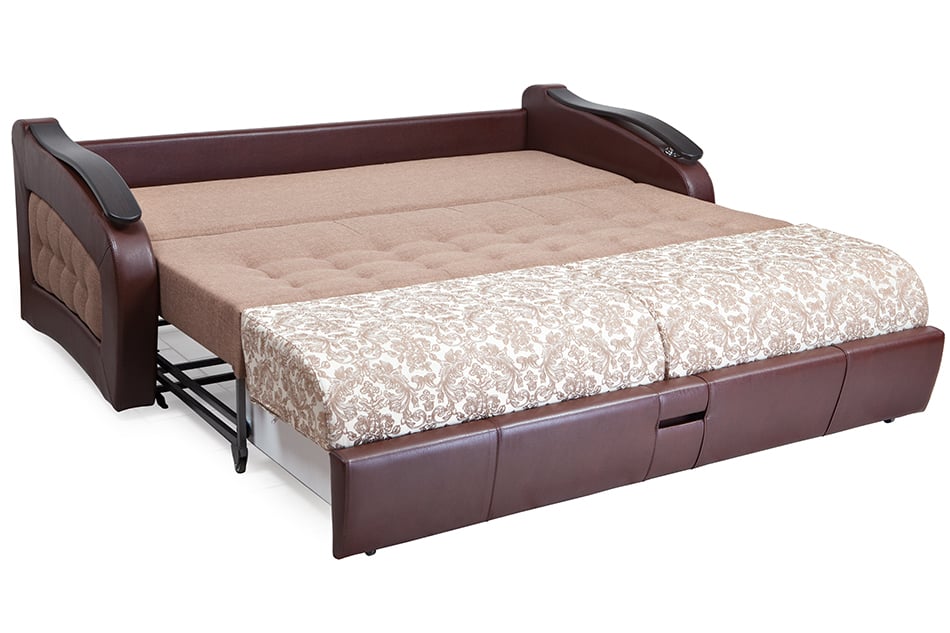 A sofa bed is a multi-functional item of furniture that serves many purposes. It is a highly convenient mattress alternative and available in a wide range of sizes and colors. A sofa bed can be placed in the living room or bedroom to accommodate you or your overnight guests. It is an ideal solution for people with limited space for both a sofa and a separate bed.
      Pros
No need to invest in a separate mattress as sofa beds are great space savers in apartments or dorms

A sofa bed is highly convenient for when your friends want to stay the night at your place

It can be a sofa during the day and a bed whenever you want
     Cons
Sofa beds can be quite uncomfortable after some time since they have different folding mechanisms that can wear out

Sofa beds can also start smelling musty after a while due to excess use

It can be difficult to clean a sofa bed properly because of its extra folding mechanisms and gaps

You'll need someone's help when moving a sofa bed from one room to another as they are rather heavy

The idea of pulling out the sofa bed and putting it back in place on a daily basis doesn't appeal to everyone
9. The Floor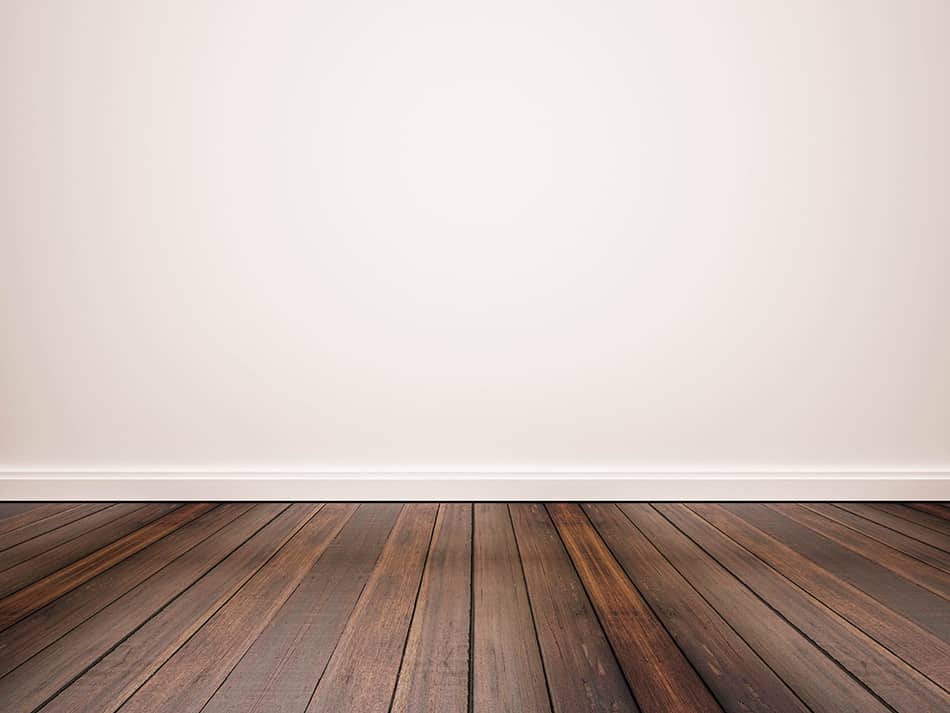 For those who don't like any of the above mattress alternatives, there is always the floor to sleep on. Some people may think that lying on the floor is uncomfortable or unhealthy, but that's not true. Sleeping on the floor can actually be good for your back. Now we're not saying that you should lie directly on a tiled or wooden floor if you don't feel comfortable with the idea. You can use some sort of padding under you like a Japanese mat or even an area rug. After all, this is how the world's population has been sleeping for thousands of years so why not give it a try?
      Pros
Sleeping on the floor improves blood flow, relieves neck and back pain, and aids digestion

Since you're lying on the ground, you get better access to cooler air. The decrease in body temperature accounts for a restful sleep and you won't wake up in the middle of the night as a result
     Cons
Sleeping on the floor exposes you to dust so regular cleaning is a must to prevent allergic reactions

If you use a padding on the floor, the excessive sweat from your body can create mold on the mat you're lying on

In freezing conditions, sleeping on a cold floor isn't such a good idea as you'll be susceptible to illness