When it comes to finding the most suitable bed frame, the mattress isn't the only part you'll need to think of. There is the headboard, the footboard, the storage need, the bed's functions, and much more to take into account. There are so many different types of bed frames that come in a variety of sizes, styles, and materials, you can easily get confused. To save you the headache, I've come up with 18 types of bed frames that should help you decide which one is right for you.
1. Adjustable Bed Frames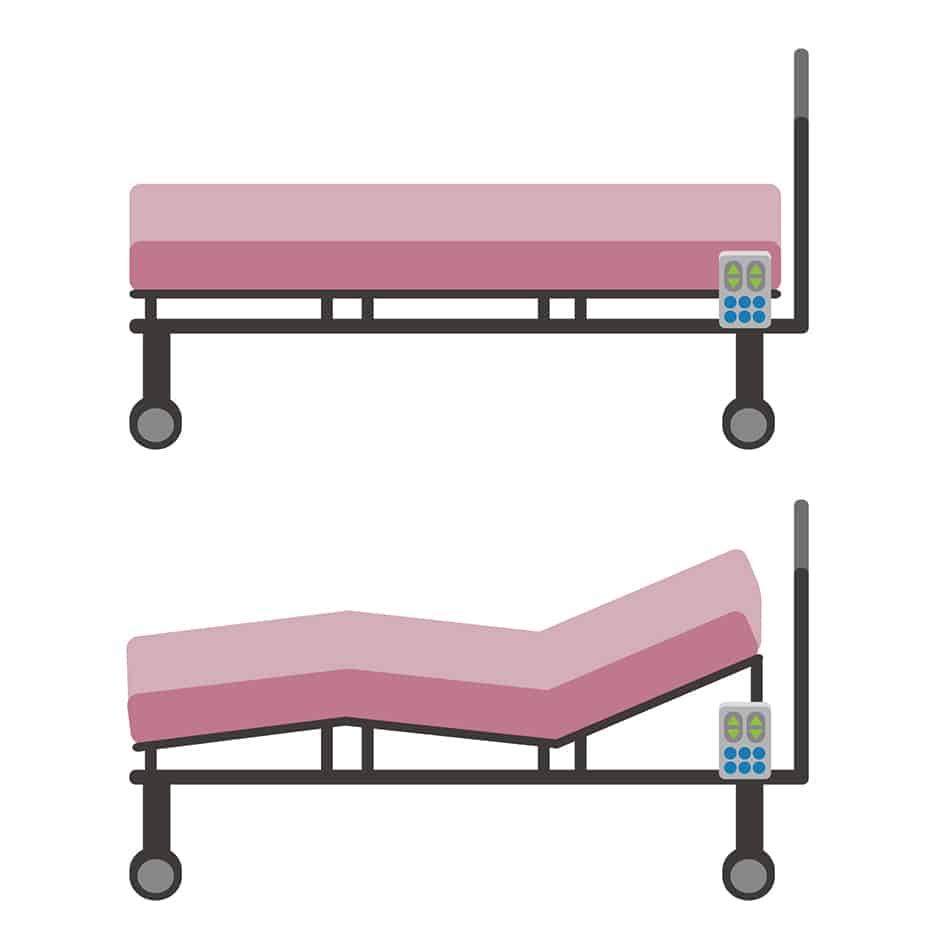 Contrary to popular belief, adjustable bed frames aren't just for the elderly or ill people. While they do have many benefits for those with mobility issues, these bed frames are also ideal for elevating your body to read a book or watch TV. The head part of the mattress can comfortably be elevated for utmost comfort.
2. Sleigh Bed Frames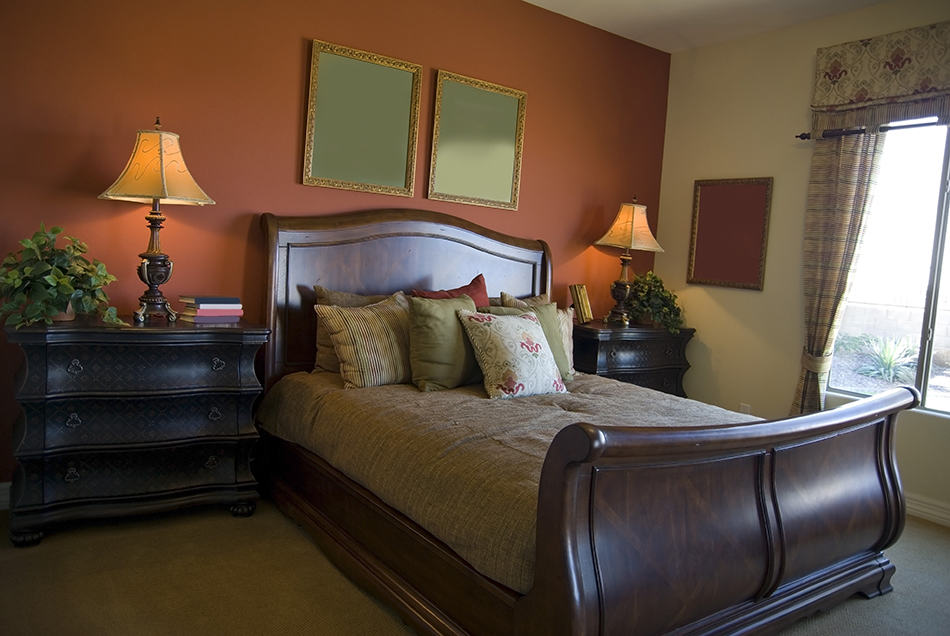 Just as the name suggests, sleigh beds look just like a horse's sleigh, with a curved headboard that points outward. Some sleigh bed frames also come with a curved footboard in a subtle or dramatic design. The traditional styles of sleigh bed frames are somewhat larger in size with solid wood frames. These attention-grabbing bed frames take up a lot of space in the bedroom, thus are suitable for larger bedrooms.
3. Panel Bed Frames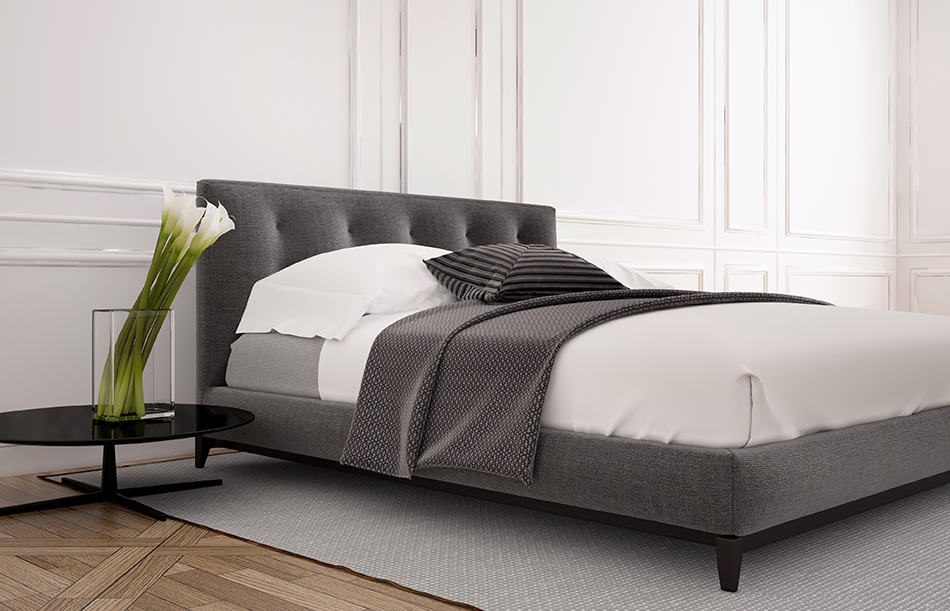 Panel bed frames have a tall headboard with side rails. They often come with a footboard. The side rails are located along the two corners of the mattress or at the bottom. Some panel bed frames have storage options instead of footboard, and some even have decorative features on their headboard.
You can find many different styles of panel bed frames but it is the headboard itself that dictates the aesthetic design of the frame. For instance, an ornately designed panel bed frame is better suited for a traditional bedroom. Having said that, these bed frames can be rather basic and minimal, which makes them just as suitable for modern bedrooms.
4. Platform Bed Frames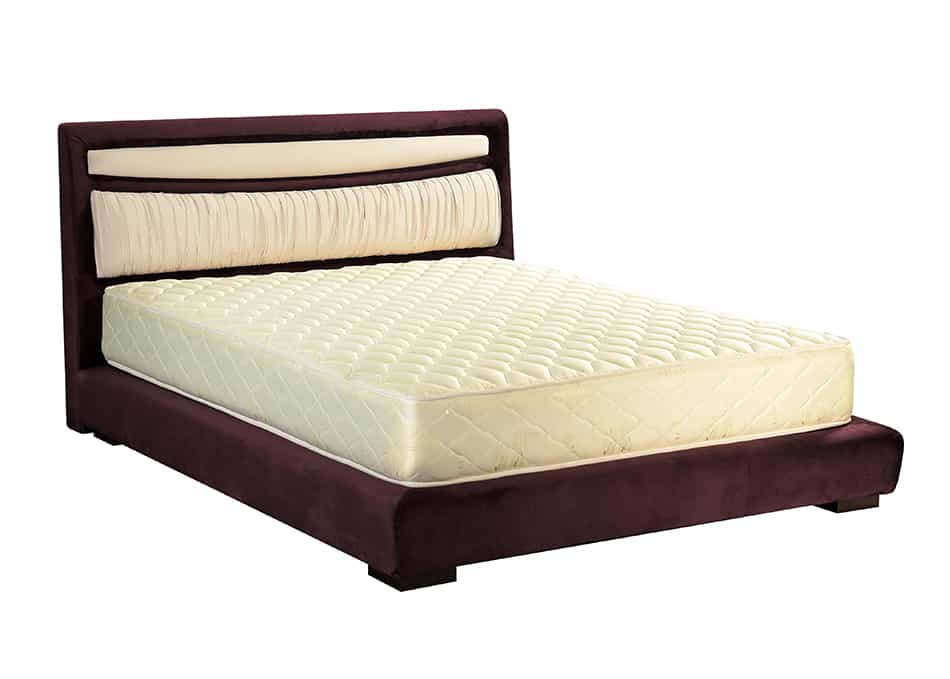 Platform bed frames are low-to-the-ground and similar to panel frames, but minus the footboard and side rails. These frames are ideal for minimalist and Japanese-style bedrooms. Some have storage options within the frame with plenty of additional space there as you don't need a box spring. With their sleek design and geometric shapes, platform bed frames work well with mid-century interiors and other design elements of this era.
5. Poster Bed Frames
One of the most popular types of bed frames is a poster bed that includes a headboard, high posts on each corner of the bed, and a footboard. The ornately designed posts don't just serve as decorative features, but you can also hang a mosquito net from them. Poster bed frames are generally large in size and the focal point of the bedroom. Here are the 4 subtypes of poster bed frames:
a. Four Poster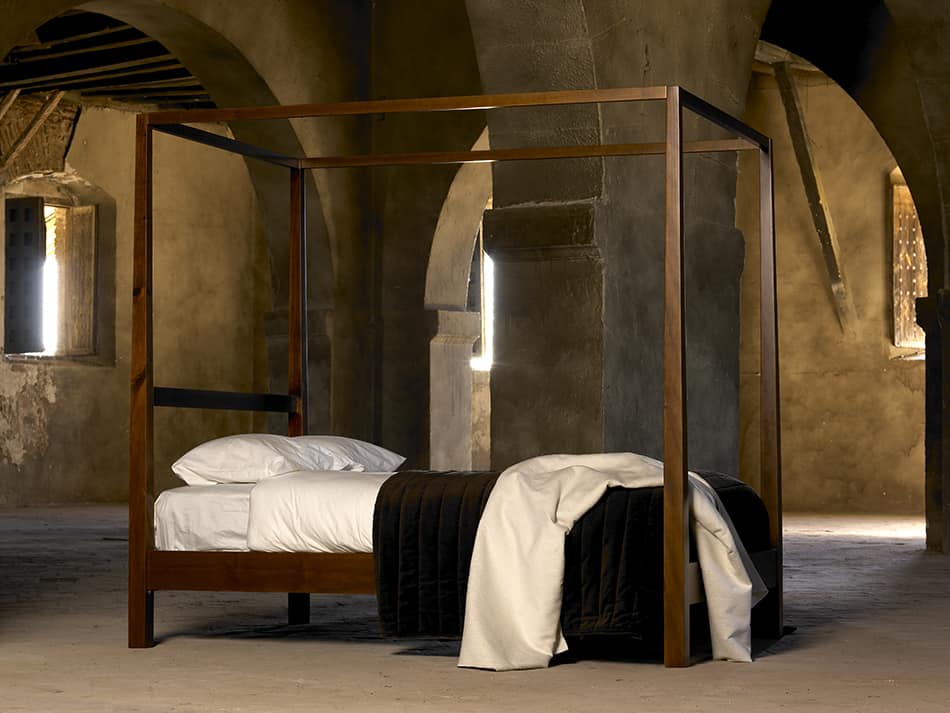 Four poster bed frames are available in both modern and rustic designs. These bed frames are ideal for protecting you against cold drafts in winter as you can hang a curtain on their posts. You can find these types of bed frames in stately homes often with ornately designed headboards.
b. Half Poster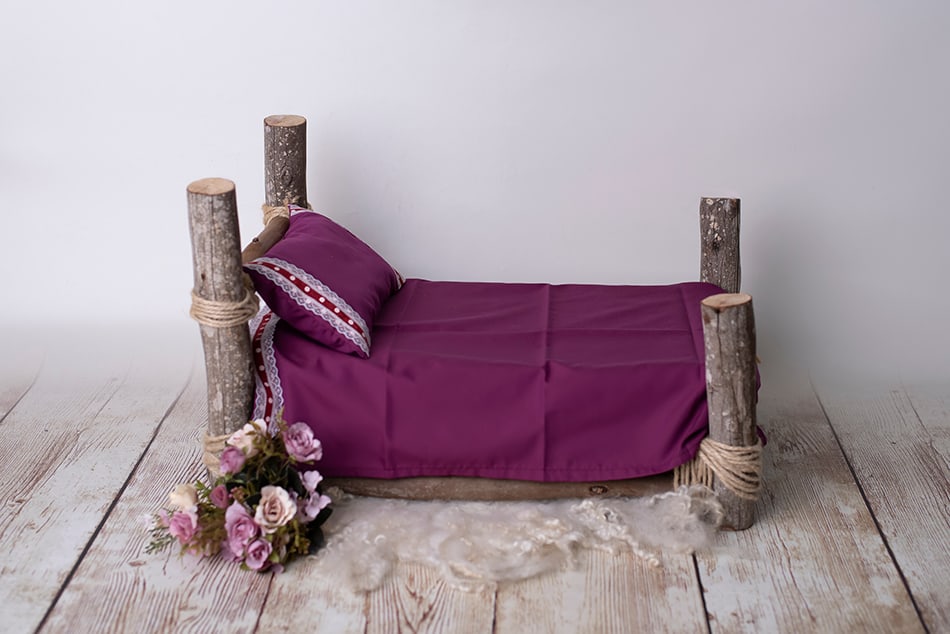 The half poster versions still have four posts on all four corners of the bed but the headboard's posts are higher than the footboard ones. This type of poster bed is ideal for smaller bedrooms as you can easily walk around the bed.
c. Low Poster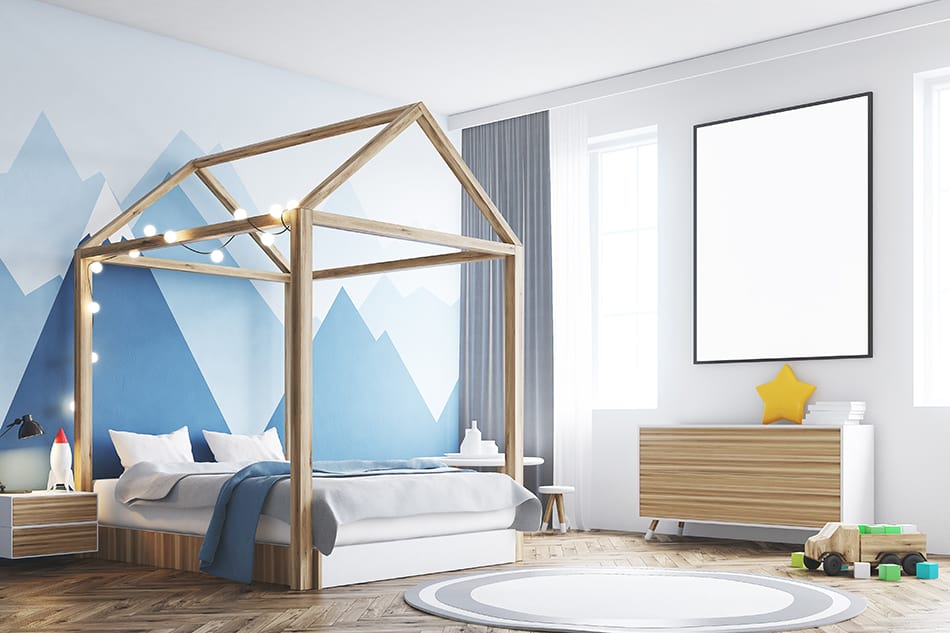 A more common type of poster bed is the low-post version. It has four low posts on each corner, which are only a few inches in height with decoratively pointed, round, or square tops.
d. Pencil Poster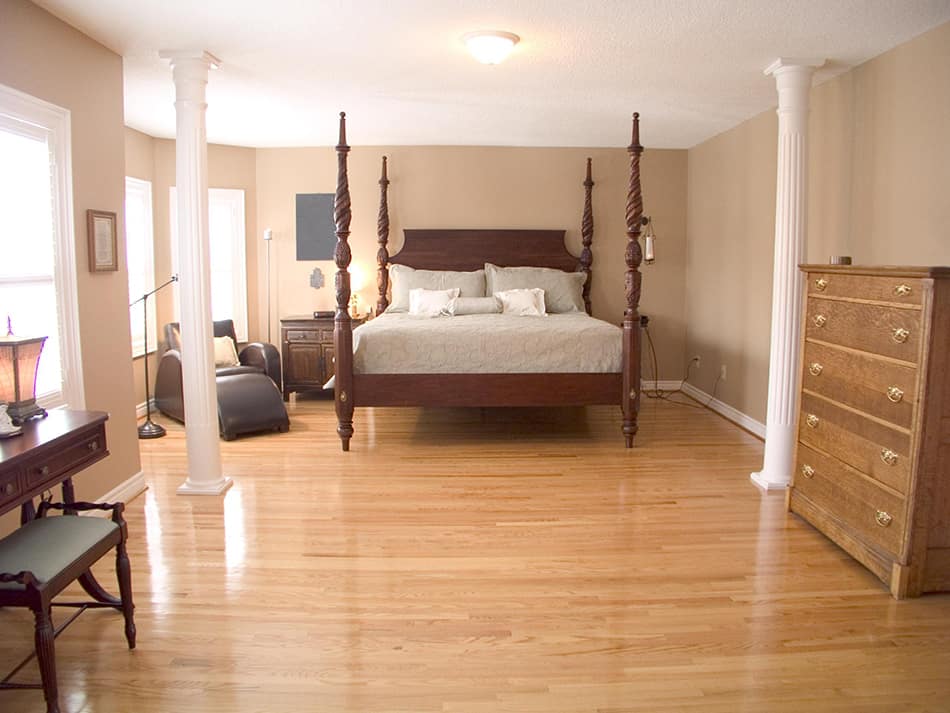 Pencil poster bed frames were first created in the 1700s in New England. These frames feature four posts with a pointed top that resembles a pencil point. A canopy can easily be attached to the frame.
6. Divan Bed Frames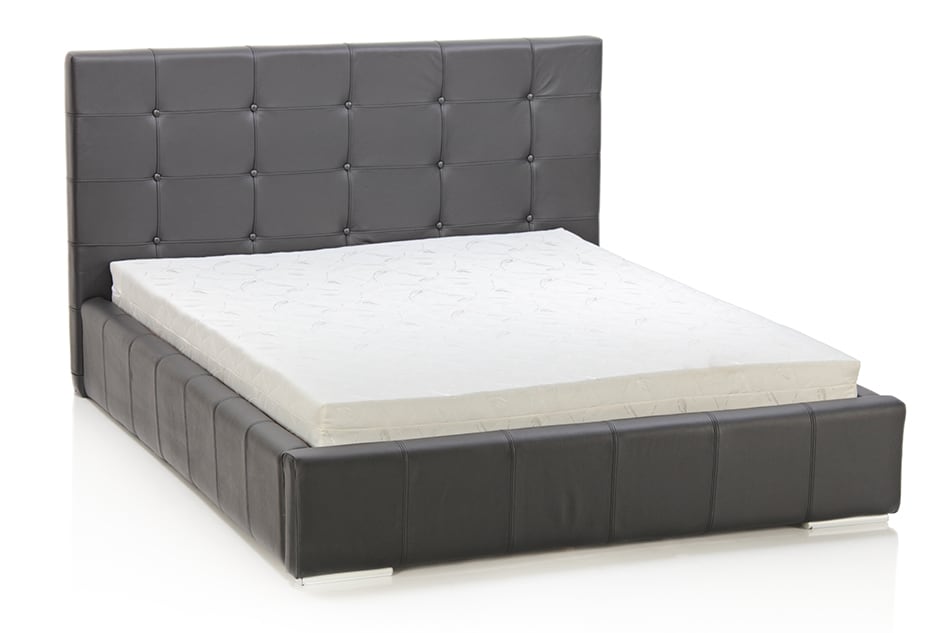 Divan bed frames are joined together using a bracket. Their base is usually made from wood and it sits directly on the floor. Divan bed frames come with plenty of storage space for all your bedding, making them highly practical and functional. In addition, they are known for offering superior comfort and high durability. These bed frames are available in a wide variety of designs and storage options, such as sliders, zipped, or drawer storage.
7. Futon Bed Frames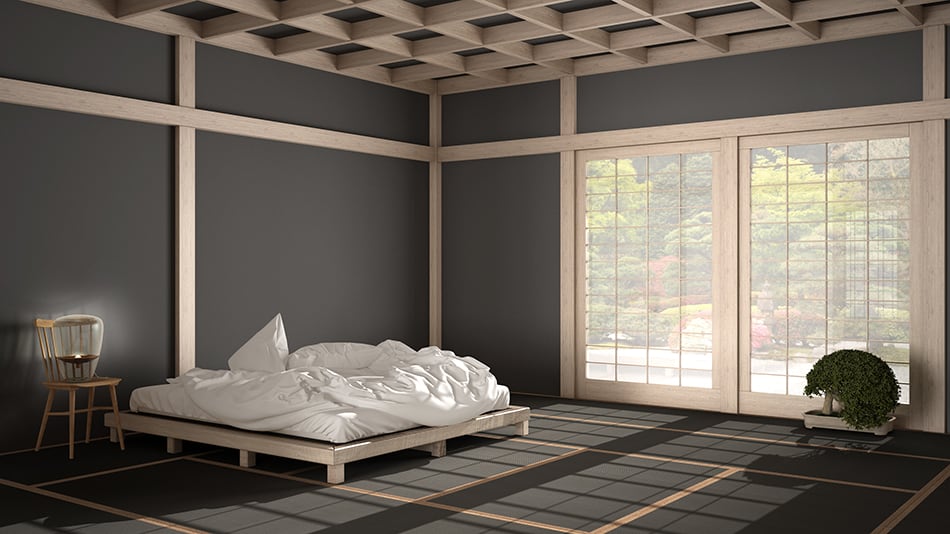 A futon bed frame comes with a cushioned mattress that you can use for sleeping or sitting on. Some futon bed frames are made from metal or wood while others can be made from upholstered material.  These flexible bed frames can be used in bedrooms, study rooms, and even living rooms to serve as sofas. In addition, they come with detachable covers to suit your home's interior style.  
8. Ottoman Bed frame
An ottoman bed frame is similar to a divan bed as it also offers plenty of storage options. You can easily lift the bed's base to get access to the pillows and blankets underneath. These classy and functional frames are available in leather or wood. Ottoman bed frames take up a lot of space, hence they are suitable for larger bedrooms.
9. TV Bed Frames
A TV bed frame has prominent head and foot boards that are typically upholstered and soft enough to lean back against whilst watching TV in bed. The elevated footboard is where all the action happens. This footboard discreetly houses the flat screen TV and can be elevated upwards or inwards with a touch of a button. These bed frames also offer storage for game consoles or DVD players.  
10. Trundle Bed frame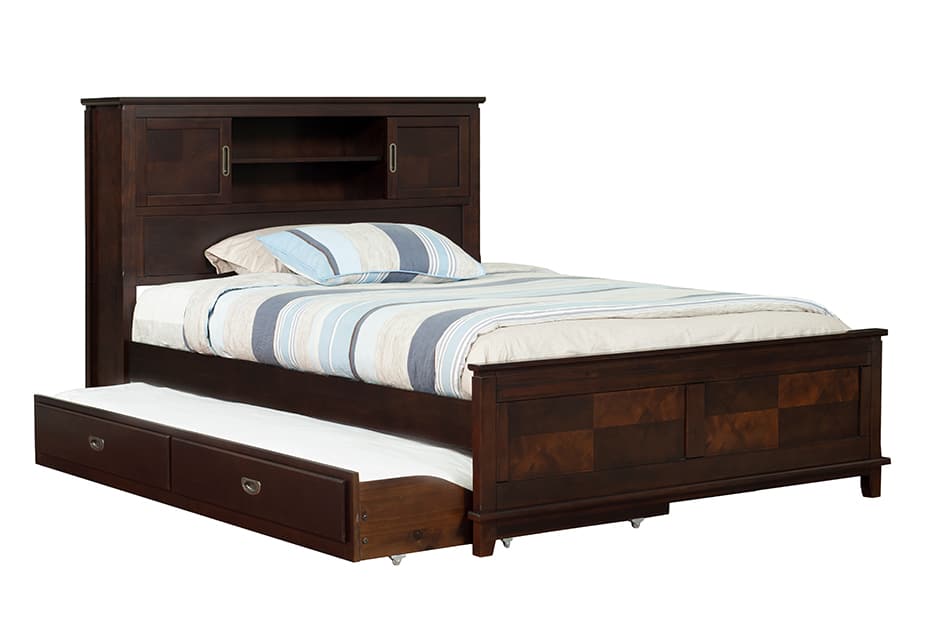 To save space in your bedroom, a portable trundle bed frame would be your smartest option. These types of bed frames can easily be added to any mattress and hidden underneath other beds. All you need to do is pull out the trundle bed and sleep wherever you want. These space-saving bed frames have become highly popular for people living in small apartments or student dorms.  In addition, they can be used as kids' beds, day beds, or guest beds. The base of a trundle bed frame is fitted with rollers, wheels, or castors. 
11. Loft Bed Frames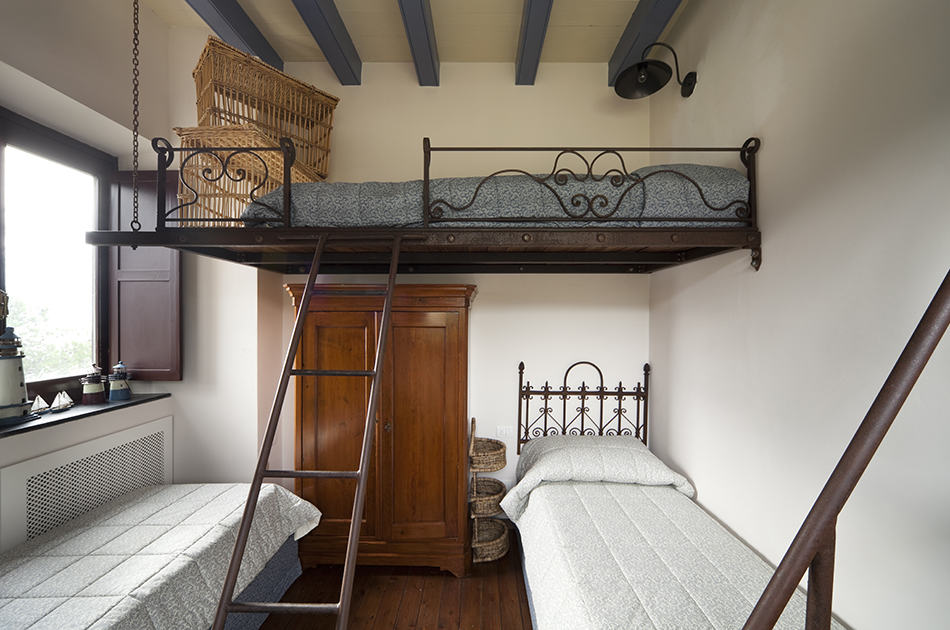 Loft bed frames look very much like bunk beds, with the main difference being that they only have one bed frame on the top, which is supported by iron rods or wood. Just like a bun bed, the loft bed frame is elevated from the ground, thus saving floor space. But rather than a second bed below the upper one, the area is free to be used for whatever purpose you want.  Underneath these bed frames, you can find free space to use as storage of various items, such as placing a drawer, futon, or even a study desk. There is after all adequate head space under the loft bed.
Loft bed frames come in various sizes and most feature built-in desks or sofa. These space-saving bed frames are ideal for apartments with limited space as they are both practical and functional. Most loft bed frames even come with shelving units that sit below the bed. 
12.  Bunk Bed Frames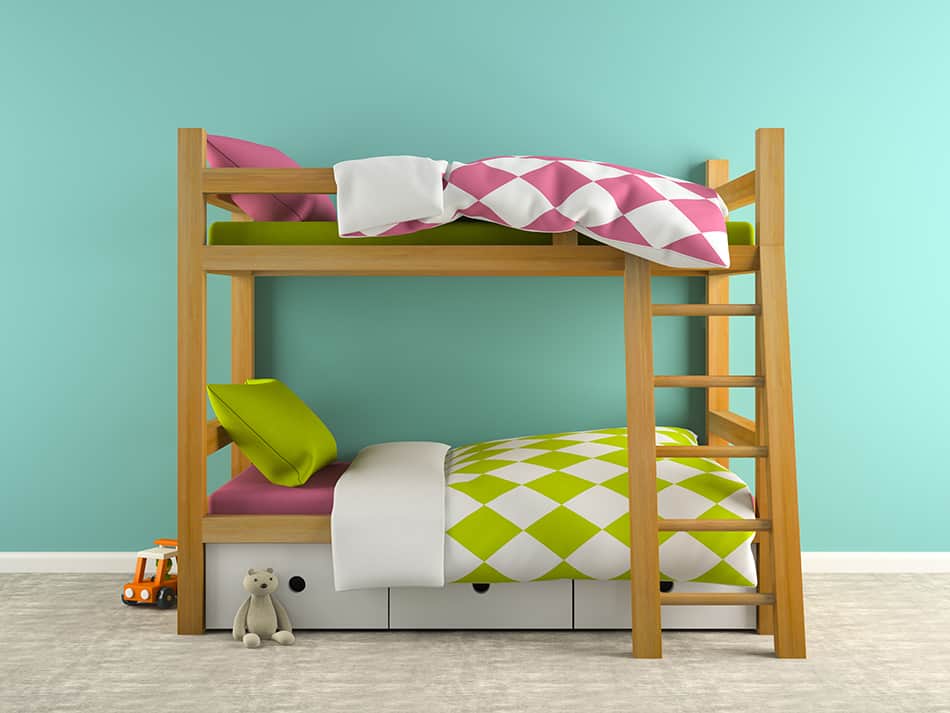 Bunk beds are a two-level sleeping solution with a wide variety of bed frames. A typical bunk bed frame is a twin one with a ladder to access the top bunk. As previously mentioned, bunk bed frames are very much similar to trundle beds, but in this case, the bottom bunk is also used as a bed rather than storage. However, there are bunk bed frames that come with clever storage solutions like pull-out drawers at the lower part of the bottom bunk.
Although bunk beds were traditionally used in children's bedrooms, they can make good options for those who like to share their room but don't have the space for a double bed. 
13. Folding or Murphy Bed Frames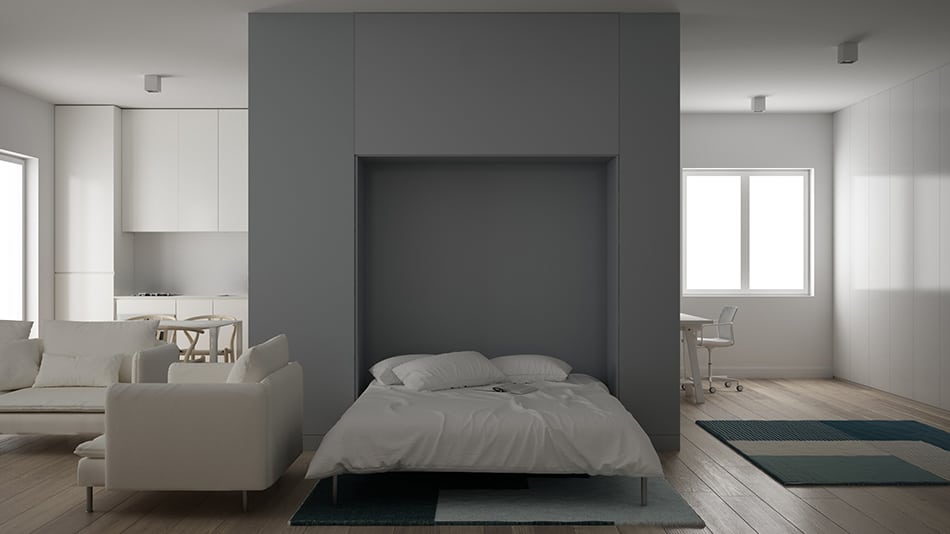 A Murphy bed frame can be folded up vertically when not in use and placed against the wall, inside a bookcase, or into a wooden frame. This folding bed frame is a great option for small bedrooms as it saves extra sleeping space. Murphy beds were invented by William L. Murphy, hence their name, as he wanted to make his small studio apartment extra roomy to accommodate his guests. So in order to keep his bed from full view, he decided to create a folding bed that can be put away vertically. Murphy bed frames vary from simple to elaborately decorated pieces. 
14. Pull-out Sofa Bed Frames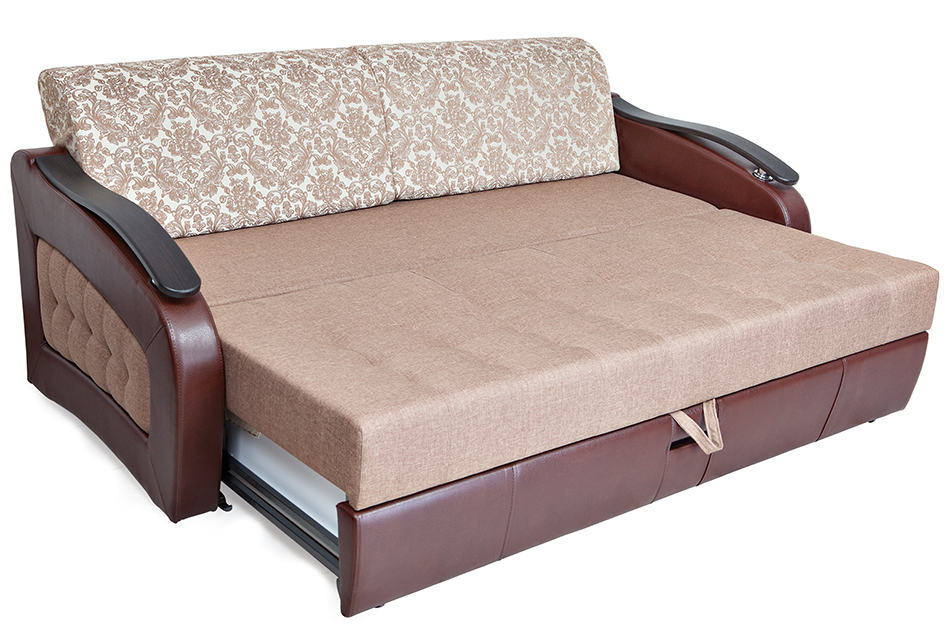 These multi-functional furniture pieces serve as a standard sofa during the day and a bed at night. In addition, some sofa bed frames come with storage space to keep your surplus items in. Those with limited space in their apartments will especially find these bed frames the perfect piece of furniture thanks to their various functions.
If you don't have a spare bedroom for your overnight guests, consider a sofa bed that comes with a mattress. Furthermore, you can even place one of these bed frames in your children's bedroom as an alternative option that will save you having to buy a separate bed and couch. These pull-out bed frames are available in many colors and sizes. 
15. Spindle Bed Frames
Spindle bed frames look traditional and are highly versatile. These classic items of bedroom furniture consist of spindle frames, which are arranged as a headboard and a footboard. These types of bed frames are usually made from wood, but you will see some that are also made of metal. The bed frames are lightweight and a great option for those who love reorganizing their rooms regularly. However, the headboard isn't comfortable for leaning against since it's not made of upholstery so if you prefer reading in your bed, then these bed frames aren't for you.  
Bed Frame Materials
1. Wooden Bed Frames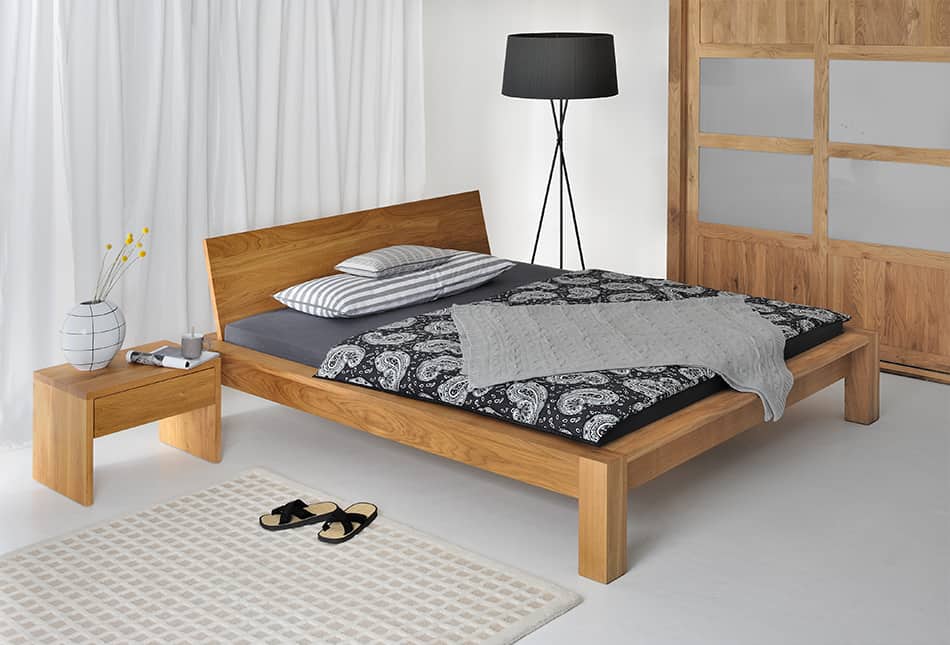 Wood is one of the most common and durable materials for a bed frame. However, just like with everything else, there are some disadvantages that come with wood. A wooden bed frame is usually heavy in weight and moving it around won't be an easy job. In addition, wooden bed frames tend to be more expensive than other materials.
Some of the most common wooden bed frames you can find include pine, mahogany, oak, maple, and walnut. You can choose carvings on headboards of the wooden bed frames to give your bedroom an elegant look. However, if you have a modern bedroom, opt for a metal bed frame instead.  
2. Upholstered Bed Frames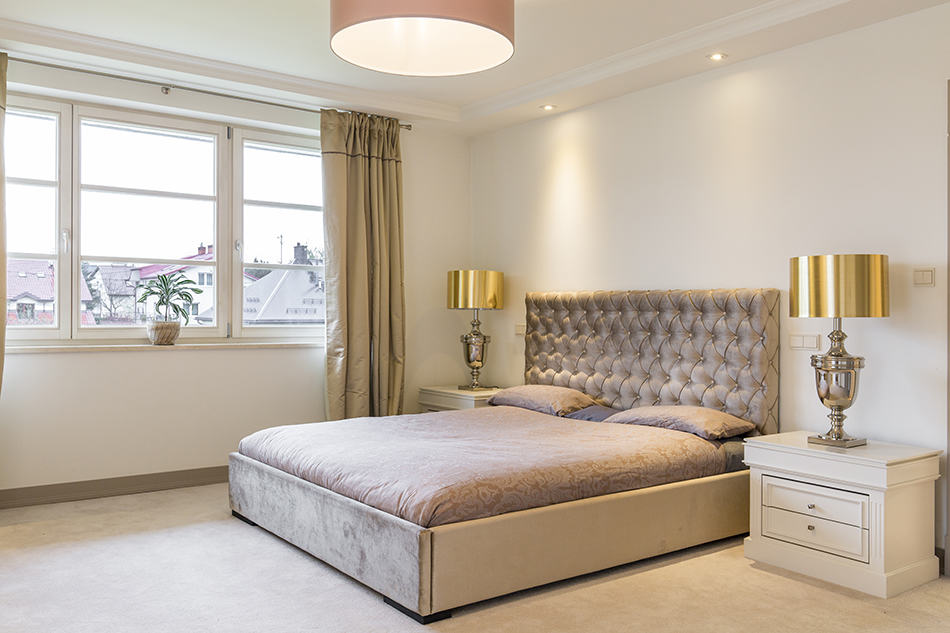 Most upholstered bed frames come with a headboard and footboard. They can be made from leather, vinyl, suede, or even velvet. These premium fabrics add extra comfort and warmth to your bed. The upholstered bed frame comes in different colors to suit your bedroom decor, but the most common types are in neutral tones to complement bedding.
The upholstered bed frames are available as a flat panel or deeply buttoned features with a variety of sizes. These types of bed frames are usually placed in bedrooms where the bed is the focal point of the room. The headboard demands attention, but it does require more upkeep than wooden frames as it can easily collect dust. 
3. Wrought Iron Bed Frames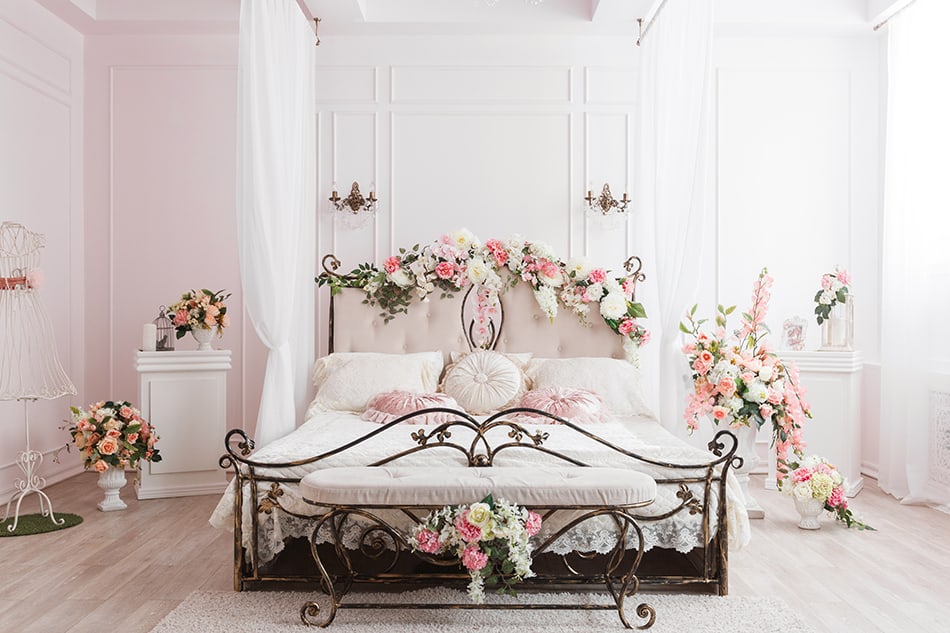 For the ultimate longevity, opt for a wrought iron bed frame. These types of bed frames come in different sizes and styles plus they are highly durable as metal doesn't fade or warp over time. Although you do need to clean these bed frames regularly, they will last you much longer than wood or upholstered designs.
Other advantages of wrought iron bed frames include the fact that they can hold a lot of weight, thus making them a great investment for the long term. You can find white, black, or even red wrought iron metal bed frames that will perfectly complement your bedroom decor.