Decks are a really popular addition to a home, adding a pleasing aesthetic as well as creating a great functional space.
If you plan to build your own deck, you'll need to understand the measurements and dimensions of standard deck boards and which size is best for your project.
Deck Board Dimensions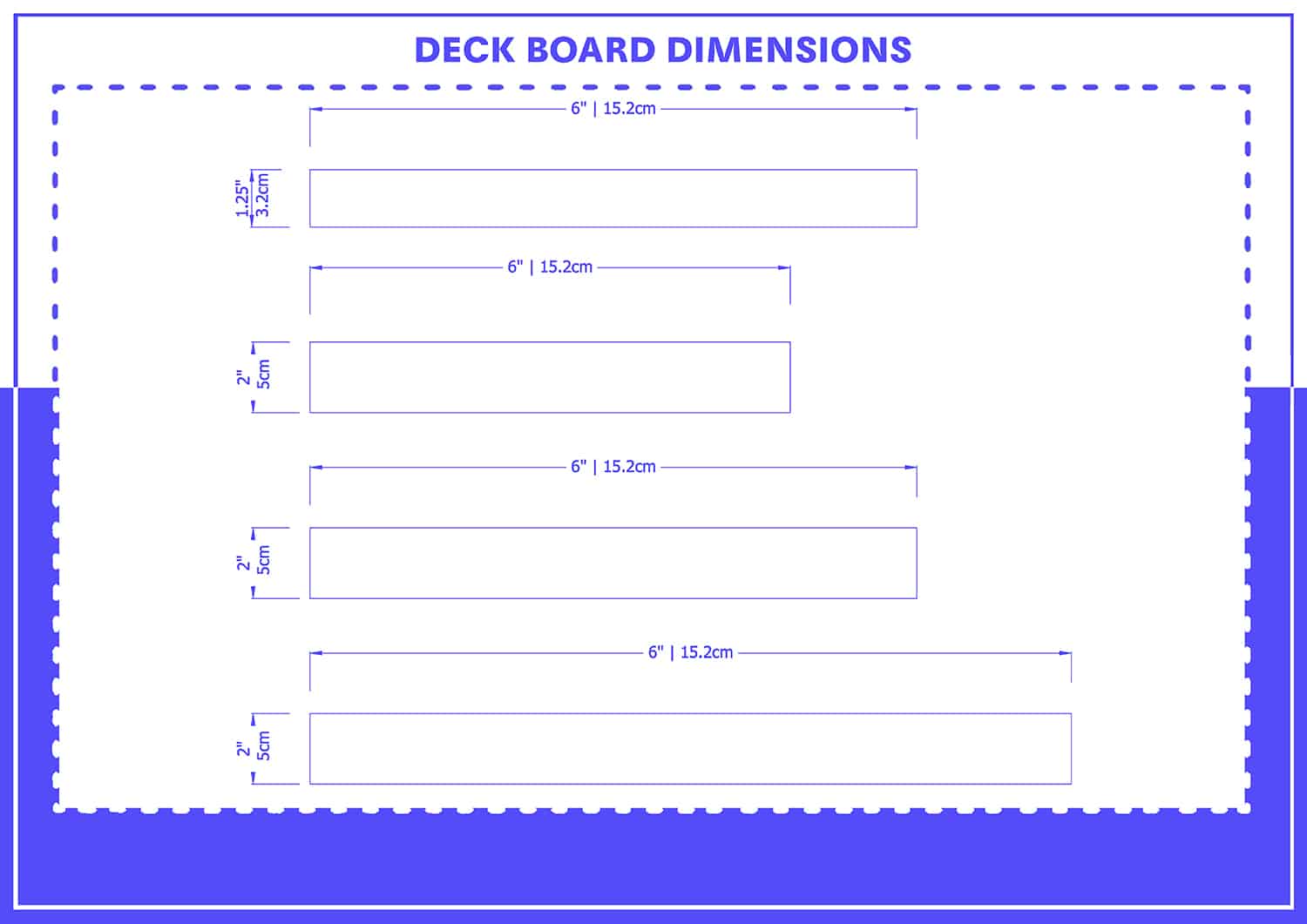 Deck boards come in a few different dimensions as standard, and these are used across all different types of decking, including wood, composite, and PVC boards.
5/4 x 6
The '5/4' in these dimensions refers to the depth of the deck board and reads as five quarters, which translates to 1.25 inches. The width of the board is 6 inches. These measurements are what the deck boards are cut to before they are planed on all sides to give them a smoother and more uniform surface.
After planing, the actual deck boards have dimensions that are closer to 1 inch by 5.5 inches. This is the size of deck board you should choose if you are installing them perpendicular to your joists or on center with the joists spaced at a distance of 12 inches. They will also work on joists spaced at 16 inches apart if you are installing the deck boards diagonally.
2 x 4
These deck boards are not as widely available as those which have a 6-inch width. As they are only 4 inches wide, you will need a lot more of these to cover the same amount of surface compared to boards that are 6 inches wide. This will also require more fasteners and take more time to install. After planing, the actual size of these boards will be 1.5 inches by 3.5 inches.
2 x 6
This is one of the most popular sizes of deck board, along with 5/4 x 6. After planing, the actual size of these boards will be 1.5 inches by 5.5 inches.
As these are thicker than the 5/4 x 6 boards, they offer a more sturdy surface and therefore are the better choice if your deck is going to be subjected to heavy foot traffic or heavy furniture such as a marble outdoor dining table or hot tub. These boards are ideal for on-center joists, which are spaced at 16 inches or 24 inches apart. They can also be used diagonally on 16 inch spaced joists.
2 x 8
This is a less common size of deck board, which is best avoided in most cases because it has a greater tendency to split or bow due to its longer width of 8 inches. The advantage of this size of board is that it is quicker to install because one board will cover more surface area.
Buying Deck Boards
The most common sizes of deck boards are 5/4 x 6 and 2 x 6. These are both great options, but they each have different advantages and disadvantages. Generally, you can expect that 5/4 x 6 is going to be less expensive to buy because it simply uses less lumber; however, it will need a greater level of support than a 2 x 6 board, with joists that are spaced 16 inches apart at a maximum.
This can mean you require more joists, and therefore the costs level out, compared with 2 x 6, which is more expensive to buy, but you can get away with fewer joists.
2 x 6 deck boards are stronger and can offer a more stable feeling underfoot. If you want to create a deck that is going to be sturdy and stand the test of time, then opt for this size of board. It is also worth knowing that the thicker a deck board is, the longer it will take to dry. This means that thicker deck boards are less prone to twisting or bowing compared to thinner deck boards.
When buying deck boards, you will also have to consider the grade of the lumber. Premium grade lumber is going to contain fewer knots or heartwood compared to lower grade lumber, making it less prone to cracking, warping, or splintering.
There is also the option of composite or PVC deck boards, which are lower maintenance than wood and have a longer life expectancy; however, they are considerably more expensive.
Untreated pine, fir, and spruce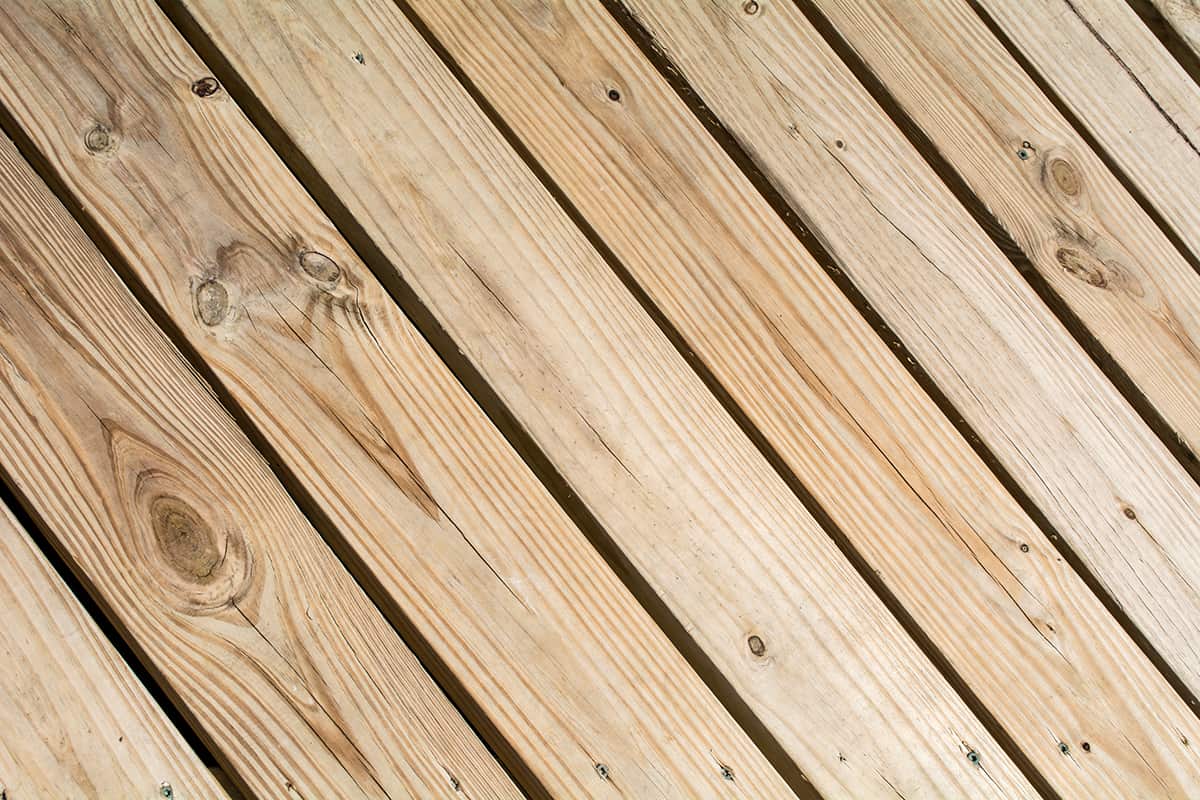 These boards are the least expensive, but they will rot quickly if they are not stained and sealed at least once a year.
Pressure-treated wood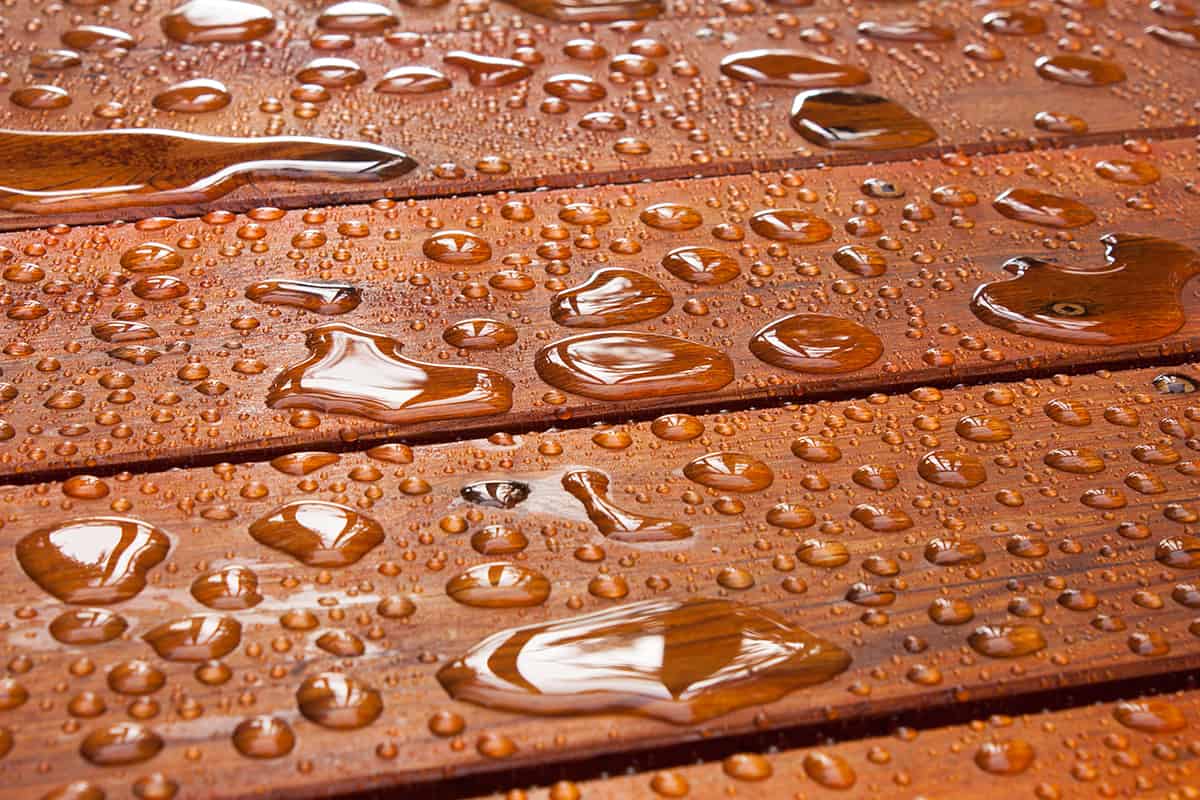 This is usually pine which has been treated with chemicals to prevent insect and mold damage. It should be treated with stain or sealer every two or three years to prevent rot.
Cedar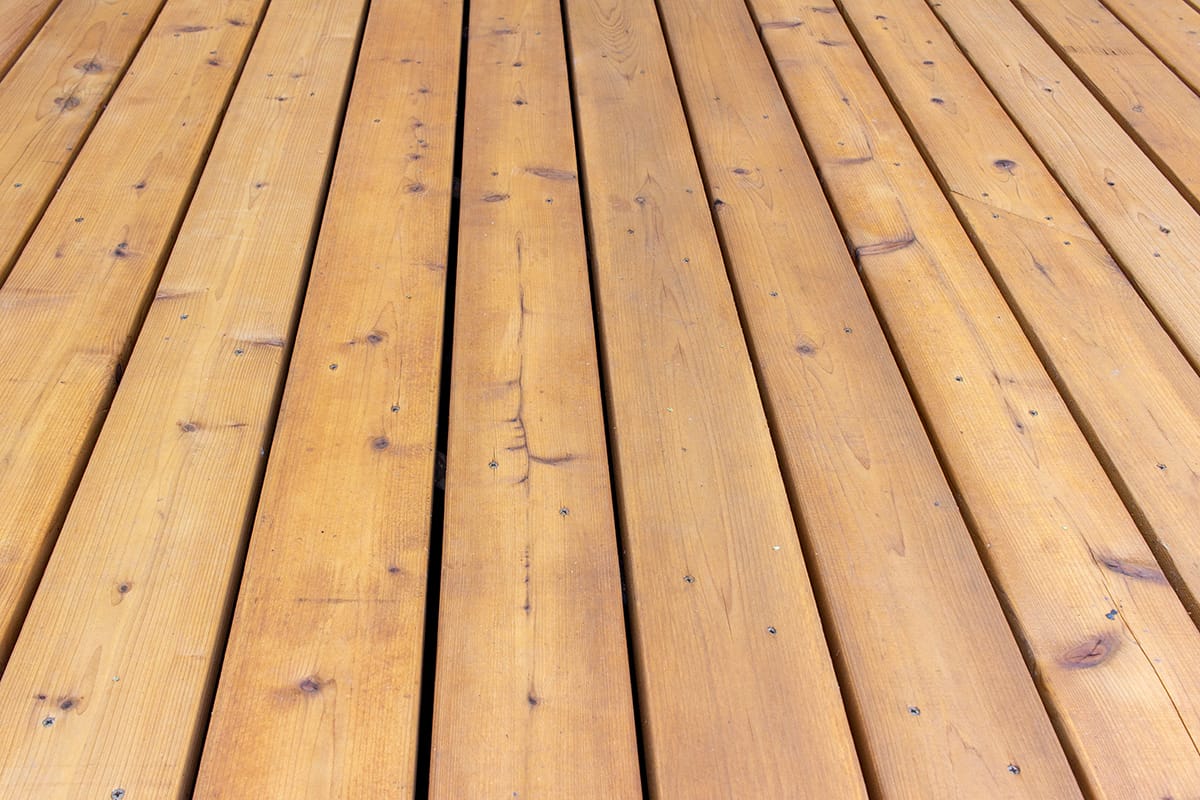 Redwoods like cedar and cypress have naturally occurring oils that repel insects and moisture. These boards will need to be sealed every two to five years.
Composite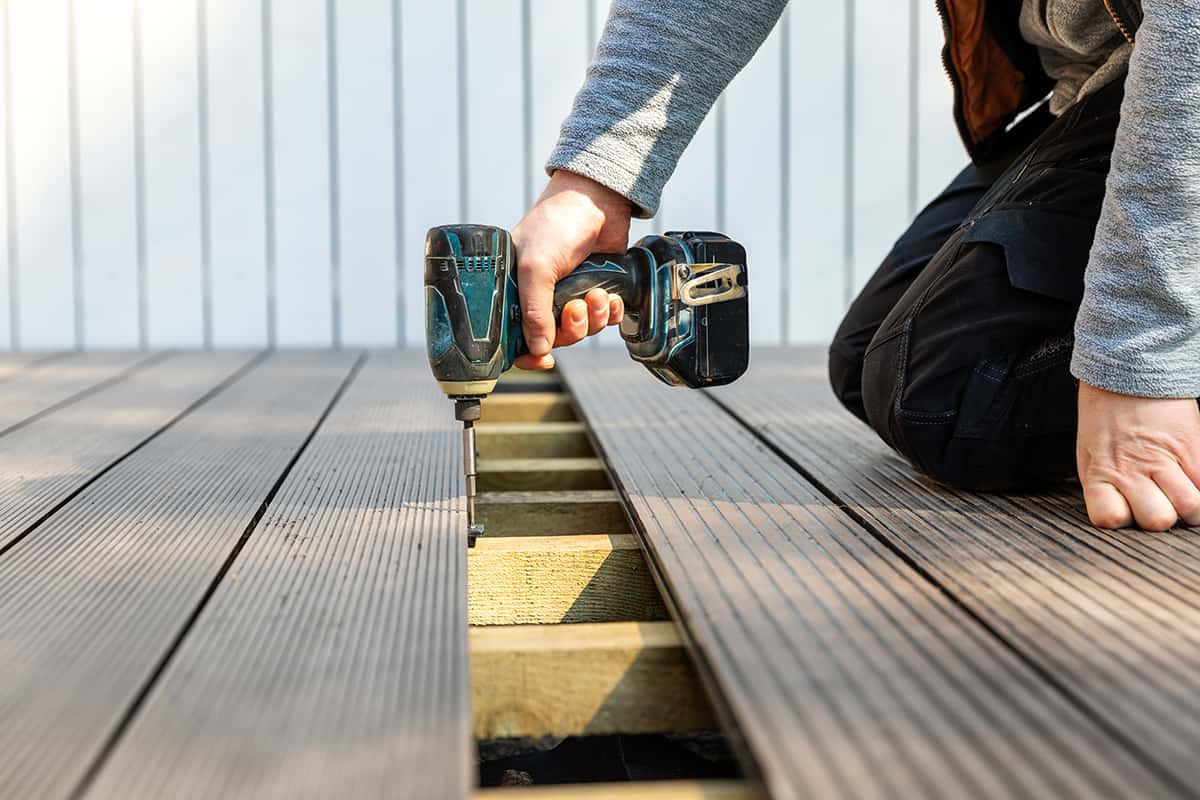 These deck boards are made from a mixture of wood and recycled plastic but have been manufactured to look like real wood. They are highly resistant to insects and other environmental damage and require no maintenance.
PVC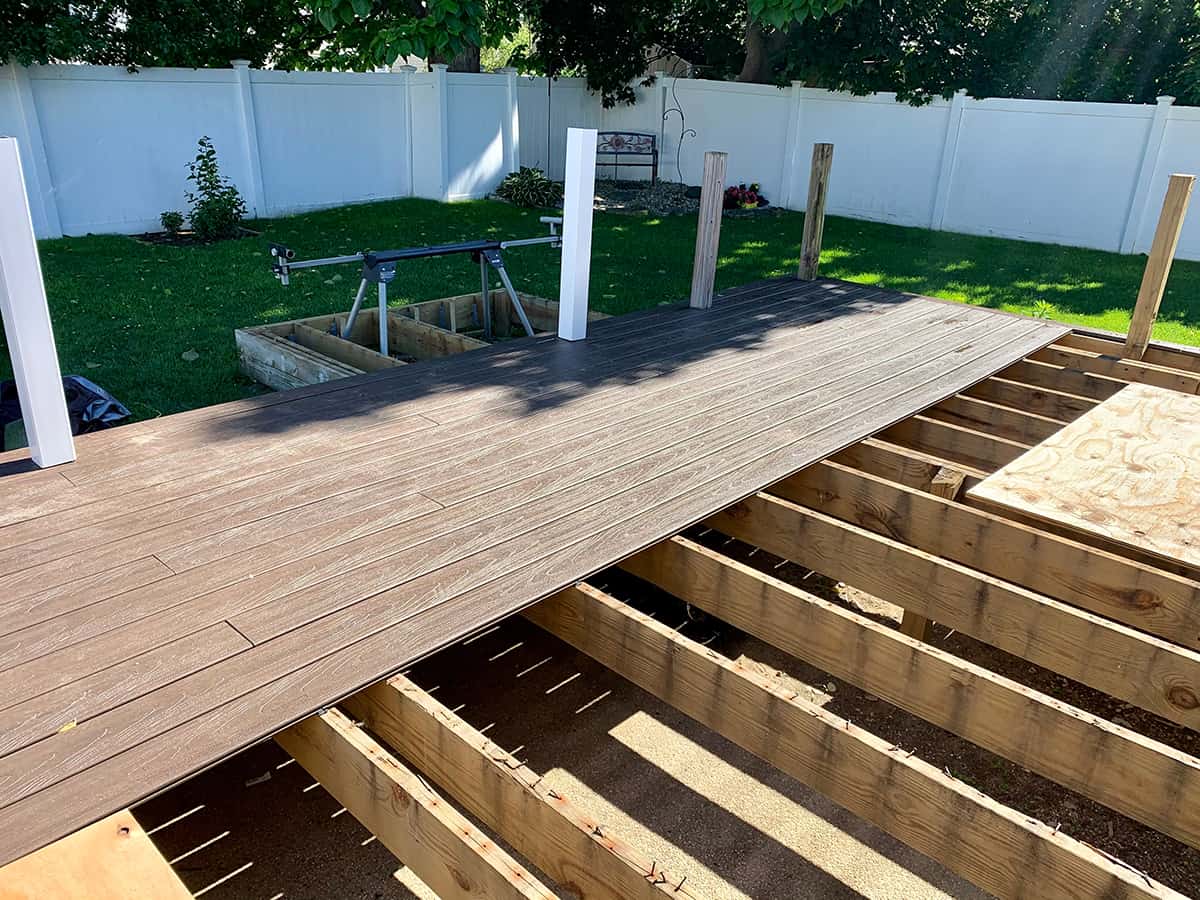 These are entirely synthetic boards made to resemble real wood. They are maintenance-free and are highly resistant to fading, staining, mold, rot, and insects.
Deck Board Lengths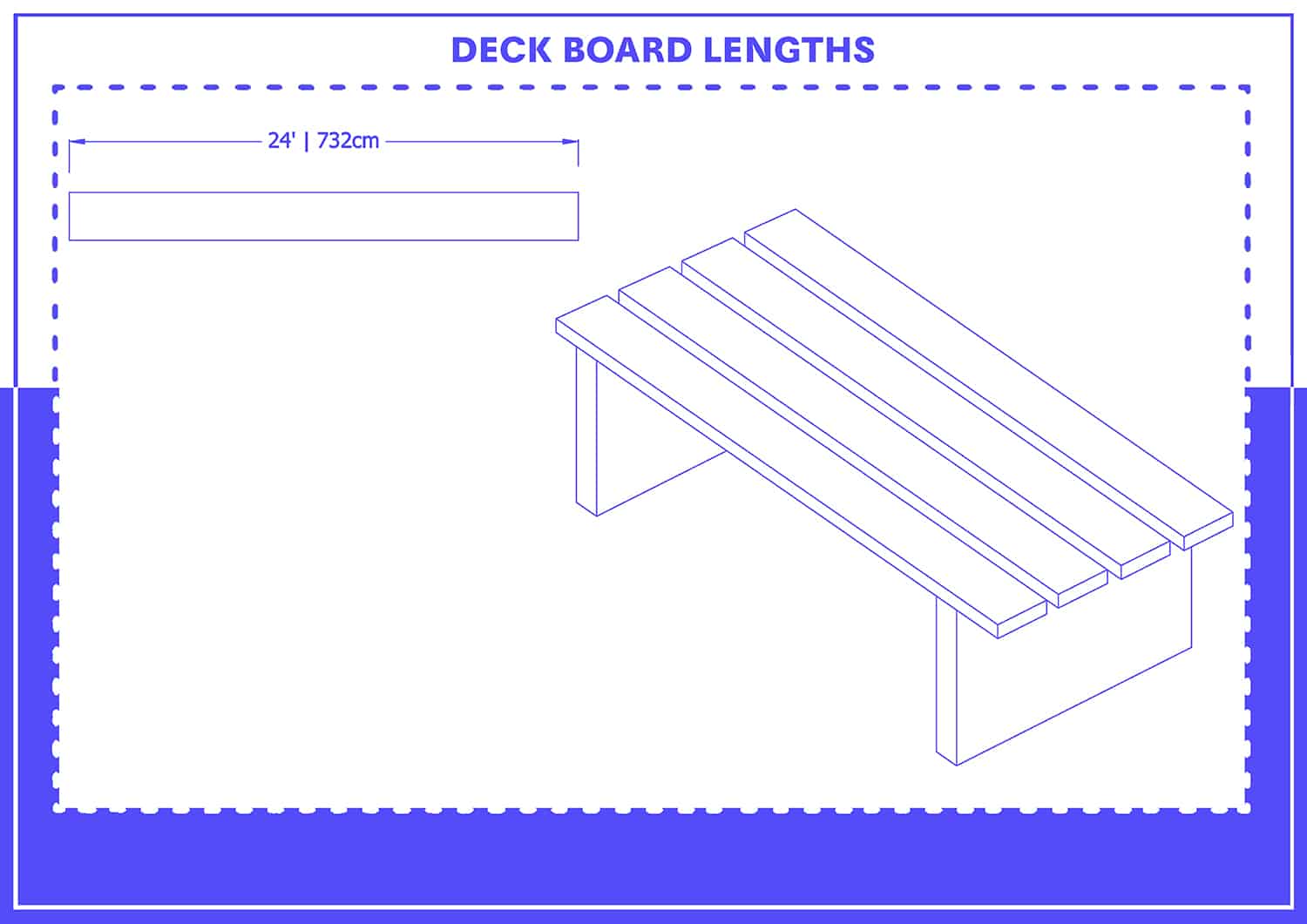 The length of the deck board you buy isn't going to affect the structural integrity, but it can affect the aesthetic. You should try to buy boards that run the entire length of your deck so that you have fewer joins. For example, if you have a 24-foot deck, then opting for boards that are 24 feet in length will give you a much cleaner-looking finish compared with getting double the amount of boards at 12 feet in length.
Most lumberyards will stock deck boards that come in 12 foot and 16-foot lengths. Some will also carry 20 foot and 24-foot lengths, though in some instances, you will need to get these ordered in.