Leather sofas are making a comeback as an integral part of a modern living room.. Since dark brown is a forgiving upholstery color when it comes to stains, it is a smart choice for households with young children or pets. Brown couches, especially dark brown leather ones, are often picked for their practicality and luxurious look. But they can be a little intimidating in neutral and dark interiors.
To take advantage of the incredible aesthetic appeal of dark brown leather sofa, we have selected 16 examples that you can work with in your own living room. Let's get started right now!
Dark Brown Leather Sofa Decorating Ideas
Hang an Ornate Mirror for Visualization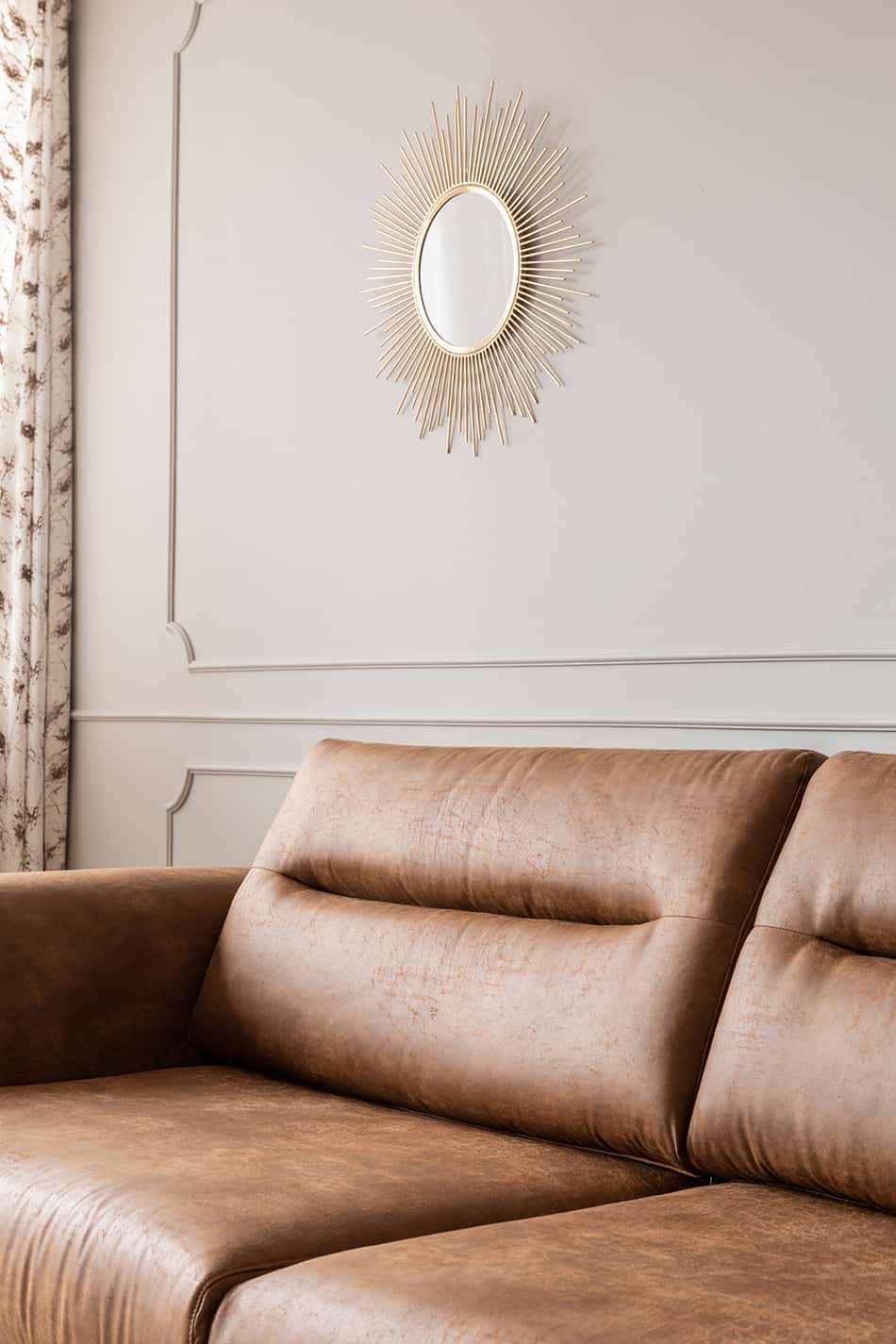 A decorative mirror isn't just for filling an empty wall space. It can create visual interest when paired with a dark brown leather sofa. It is also a chance to make the living room appear larger. An interesting mirror above the couch is a great way of brightening up a small room without cluttering the walls as shown in this image.
Add Decorative Pillows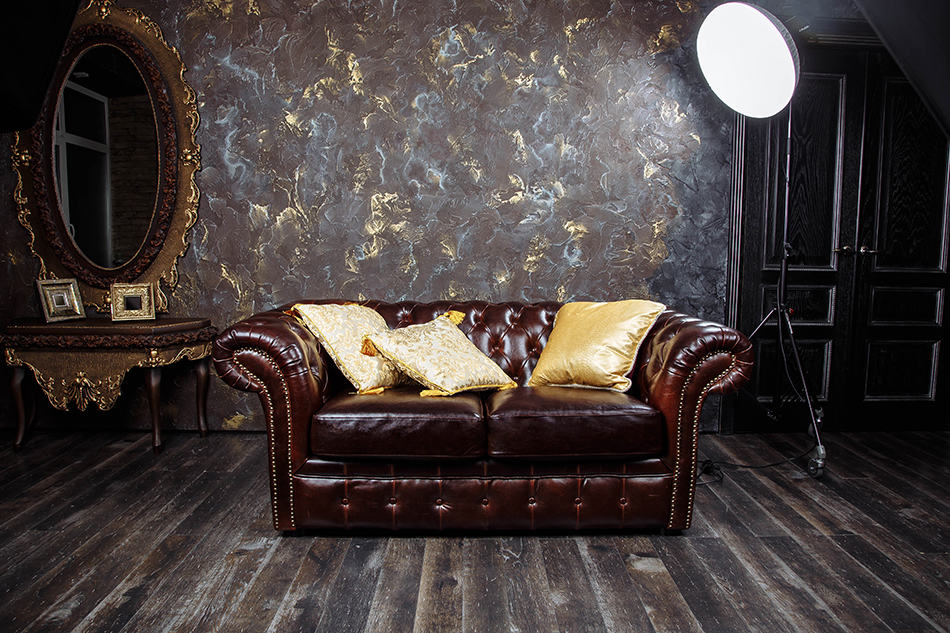 Decorative pillows are an absolute must-have on any couch. But when you decorate your dark brown leather sofa with such pillows, you'll not only make the furniture even more comfortable, but you'll also be expressing your style!
There are many colors and designs to choose from to complement the brown couch. One such example is yellow pillows that look beautiful on dark brown leather chesterfield sofas, as shown here.
For a Layered Look, Add a Throw Blanket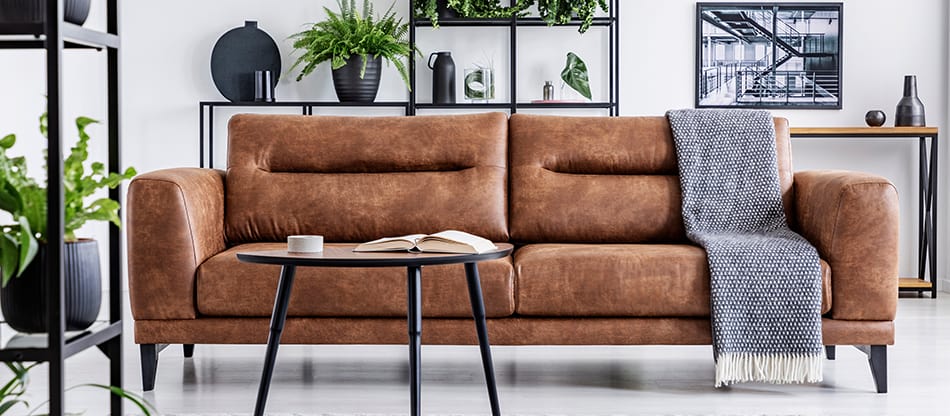 Adding throw blankets to your brown sofa can give it a layered look as well as enhancing its beauty. Feel free to pick any color blanket you like to complement the sofa. This gray throw blanket on the leather brown sofa has provided a modern and elegant look to a cozy and warm living room. Aside from throw cushions, blankets are another essential item for accessorizing your couch.
Compliment with Soft Window Treatments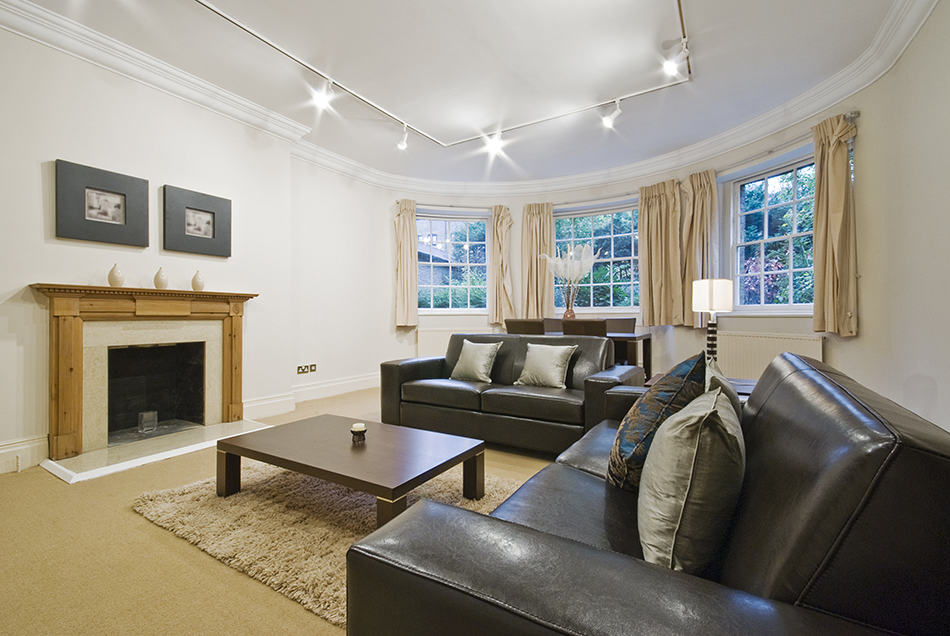 Speaking of throw blankets and pillows, soft textiles like curtains are another excellent way to provide an inviting comfort in your living room. Leather furniture can do well with decorative window treatments. Linens, velvet or heavy cotton blends make a beautiful contrast so feel free to surround your leather sofas with texture-rich half or full-length curtains.
A wooden Coffee Table to Complete the Look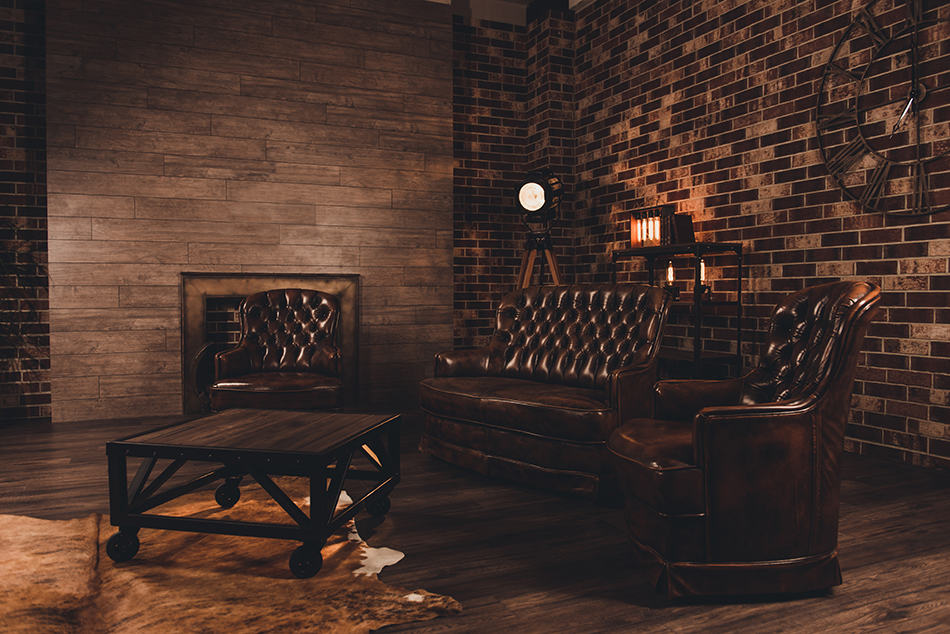 Adding a useful furniture item, such as a coffee table, will provide a unique look. Dark brown leather sofas go perfectly with wooden tables. Whether your living room is modern or vintage, you can make the space look fuller by adding a dark brown coffee table. Such addition is necessary for placing your cups, magazines or just about anything else.
To expand the idea of adding a dark brown wooden coffee table, go for large-size leather sofas so as not to divert attention from the sofa to the table. Investing in large seating as well as a luxurious wooden table will complete the overall look, so make sure you choose your sofa size wisely!
Go for an All-Brown Decor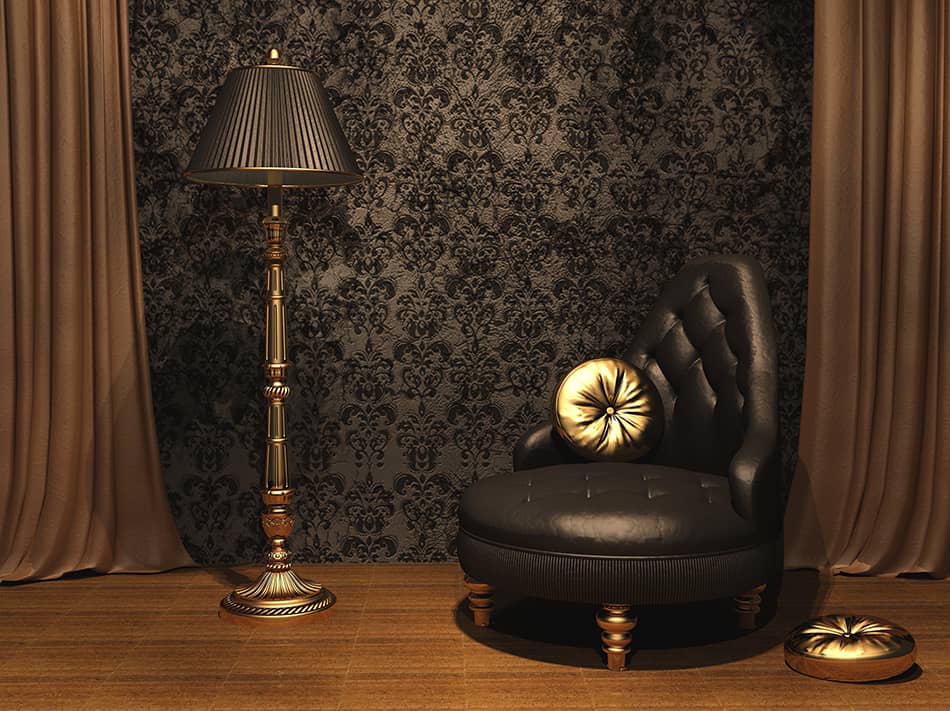 If you want to keep it cohesive, without having to incorporate vastly different colors in your living room, opt for all-brown decor to make your dark brown leather sofa blend in. See how cozy this living room corner sofa looks with its inviting all-brown color. The room features a lampshade, throw pillow, full-length curtain and an accent wall in gold brown colors that match the single seater sofa.
Showcase the Brown Leather Sofa with Bookshelves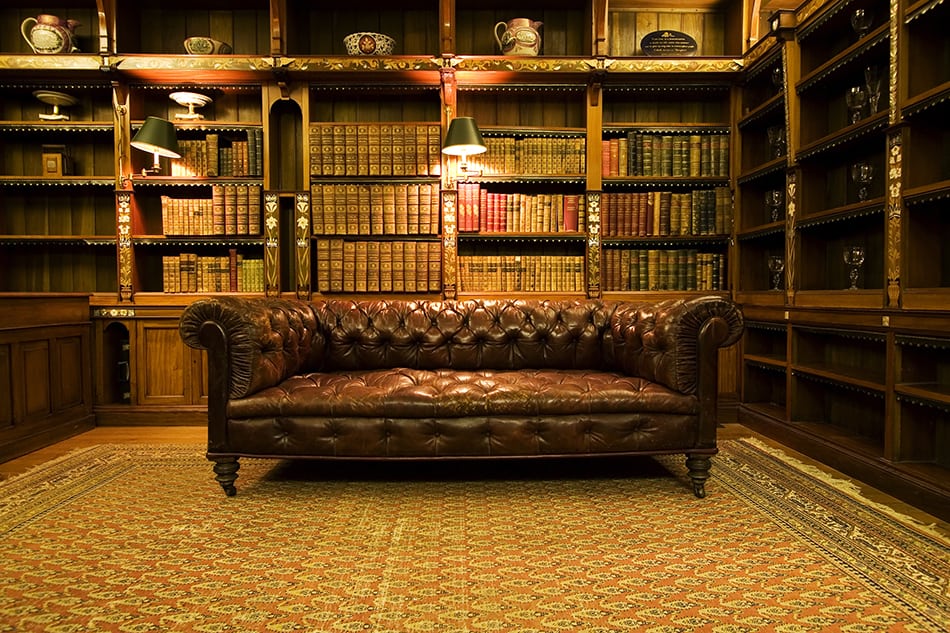 For bookworms, this is a no-brainer idea. Placing your dark brown leather sofa by your favorite books is the perfect way to fill the space around your sitting area. If you do a lot of reading, a wall-to-wall bookshelf is a great addition to showcase your sofa, especially if the bookshelf is made of dark brown wood. This way, your guests can learn more about your style by taking a glance at your book collection.
Opt for Statement Lighting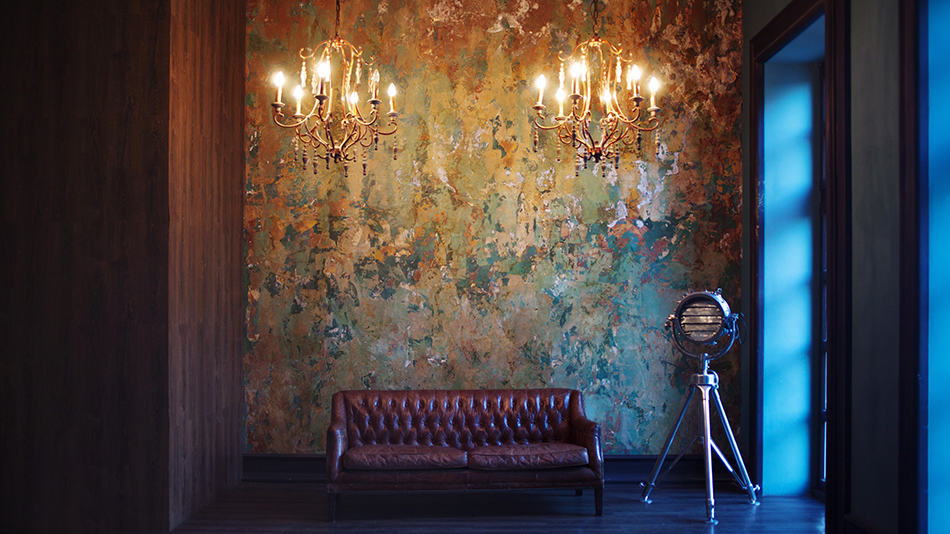 Lighting is the sole factor behind the ambiance and feel of a room. When talking about living rooms with dark brown leather sofas, it's best to keep the light slightly dim so as to create a mysterious atmosphere.
Dim lighting can encourage relaxation in a visually appealing way. In this example, the statement chandeliers don't overwhelm the space and certainly don't take the attention from the dark brown leather sofas.
Surround the Leather Sofa with Plants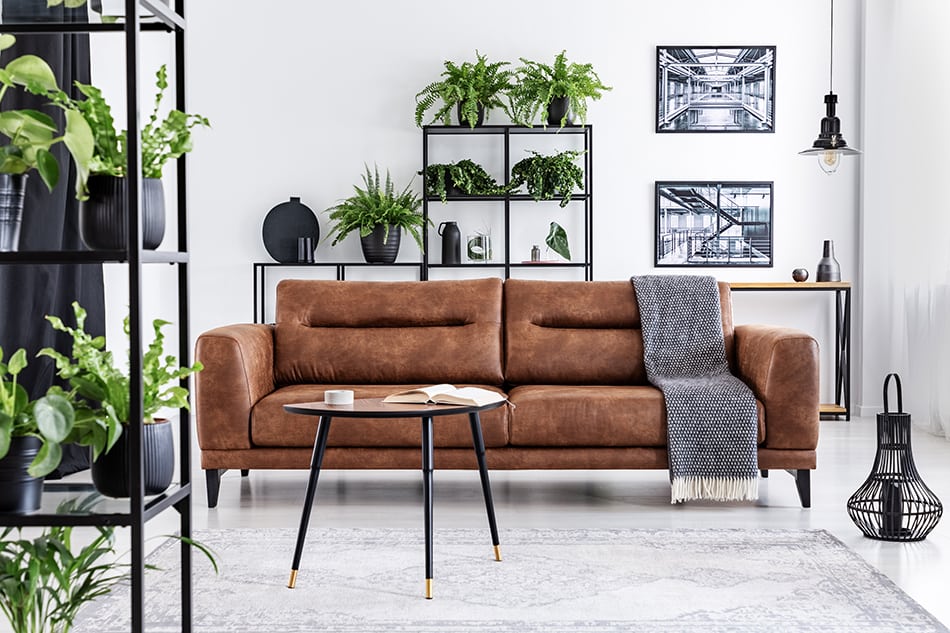 Indoor plants have always been a trendy part of interior decor. By adding plants to your living room, you can brighten up the space while drawing attention to your dark brown leather sofa. In this living room, lots of plants surround the settee to create a down-to-earth look.
Experiment with One Single Color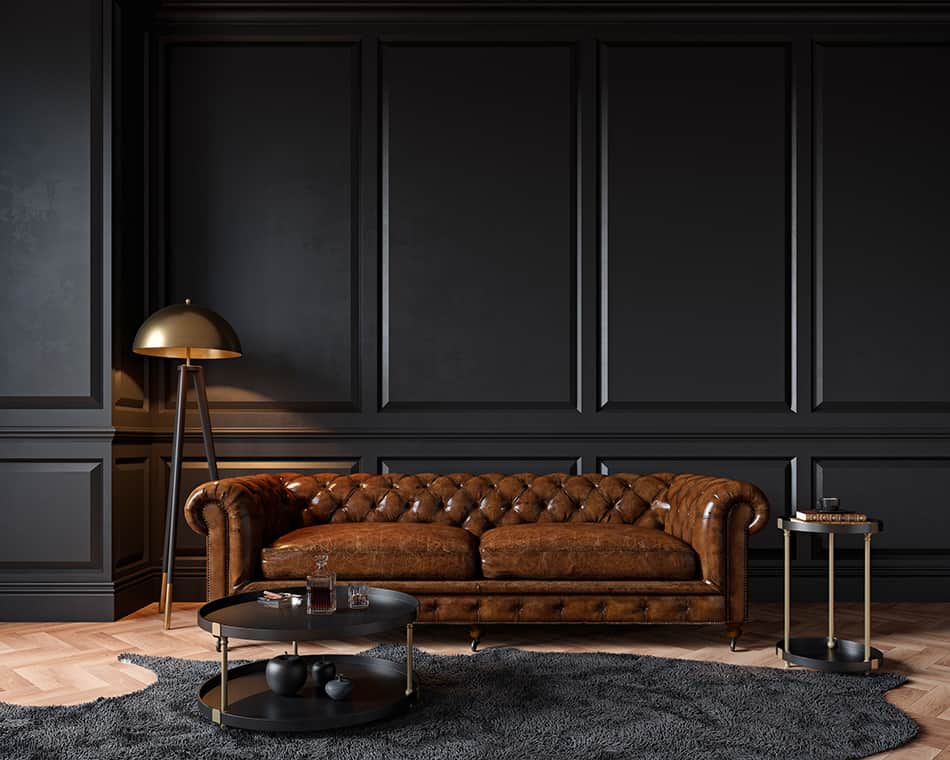 When it comes to selecting the best accent color that pairs well with dark brown, try black! Yes you heard right… black is a step out of most people's comfort zone but it does go very well with dark brown without looking intimidating. If you love the idea of black walls, try it as an accent to make your leather sofa stand out.
Here, the sofa makes a dramatic statement in this modern black interior. It helps keep the room look monochromatic without clashing with the color of the walls.
A Brown Rug to Frame the Brown Leather Sofas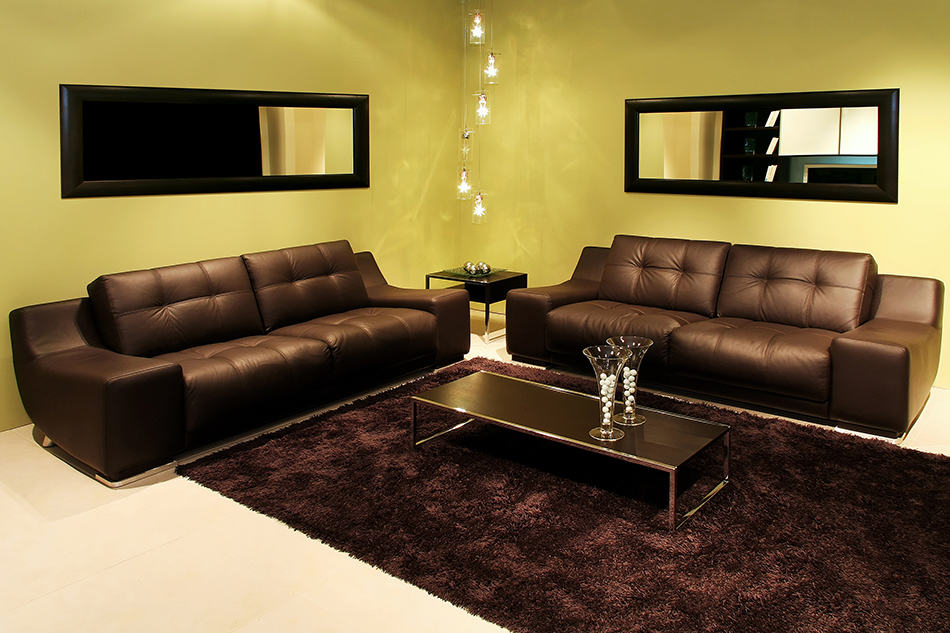 When deciding on how to position your dark brown leather sofa, you should also keep in mind where the floor covering will go. Rugs come in all sizes, materials and shapes so you will be spoiled for choice. As a rule of thumb, go for a rug that compliments your brown sofa.
For example, a matching brown rug will draw instant attention to your living room. After all, a rug isn't just a floor covering – it's an accent piece that can make the room look more exciting!
Soften the Leather Sofa with Decorative Accents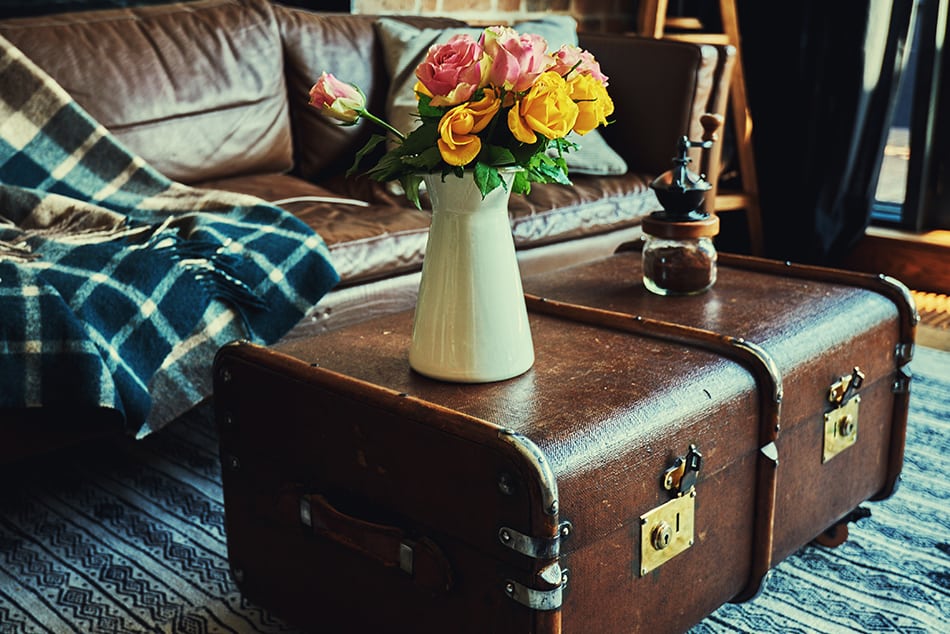 Your sofa's dark color doesn't have to overwhelm the color scheme of your living room. Add decorative accents to soften the sofa's color and make it even more appealing. A vintage coffee table, colorful flowers and a striped blanket like the ones shown in this image all work very well against the dark brown leather sofa.
Highlight the Sofa with Wall Decor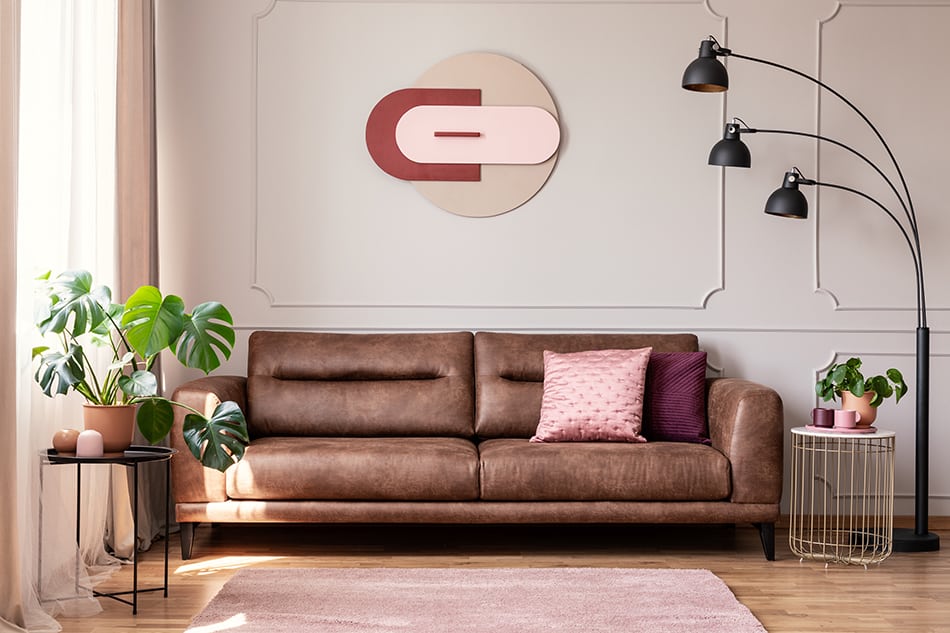 Posters or artwork are a perfect way to add an inviting vibe to your living room. When looking for the right brown leather sofa decor, it is easy to forget the surrounding seating area. Make sure you pick a unique piece of artwork that fills the wall space above the couch.
Break up the Visual Weight with Accent Chair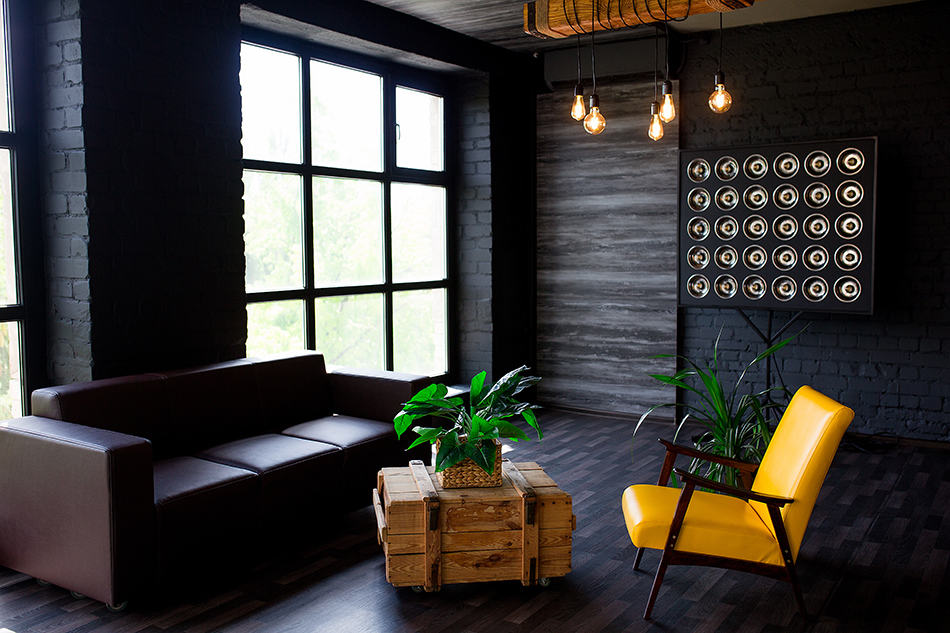 Another way to break up the visual weight of a dark brown leather couch is to add a bold color accent chair.
This dark brown leather sofa is accompanied by a bright yellow accent leather chair that helps fill the space. The unique wooden table in the middle of the room adds visual interest and the overall space looks inviting thanks to the simple, yet graceful furniture.
Choose Your Accompanying Furniture Carefully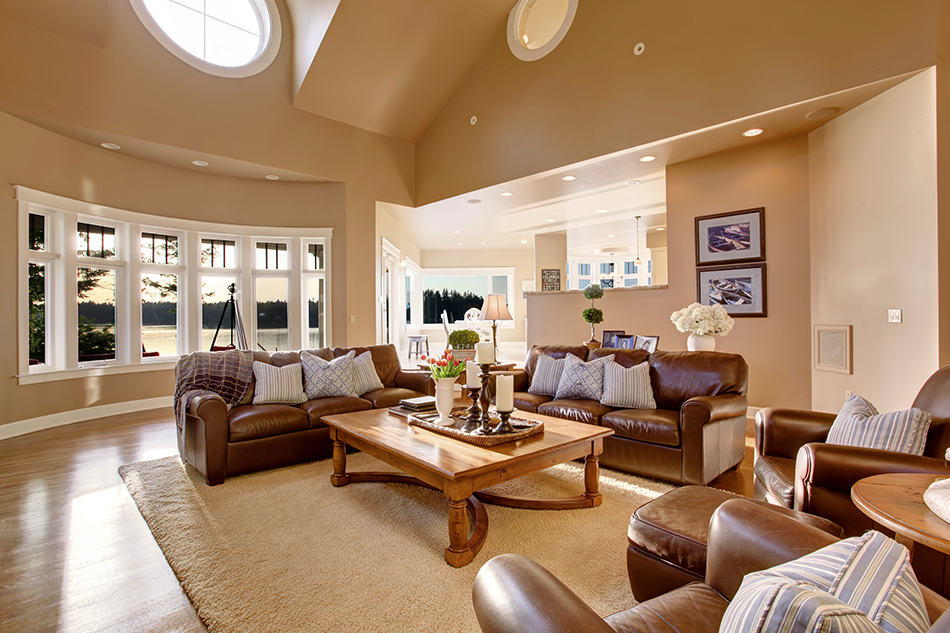 Your dark brown leather sofas don't have to be the sole conversation starter in the living room. It can be accompanied by other furniture items to complete the grouping. Place the sofas in the middle of the room with a smaller table in the center. Sectionals should be placed at a 90-degree angle while loveseats can be arranged in an L-shaped position. Remember, your sofas must be the focal point of the living room, with other furniture items taking second place. In rooms with large windows, you can coordinate the look by mixing different furniture styles and colors for an eclectic appearance.
Include Lots of Accessories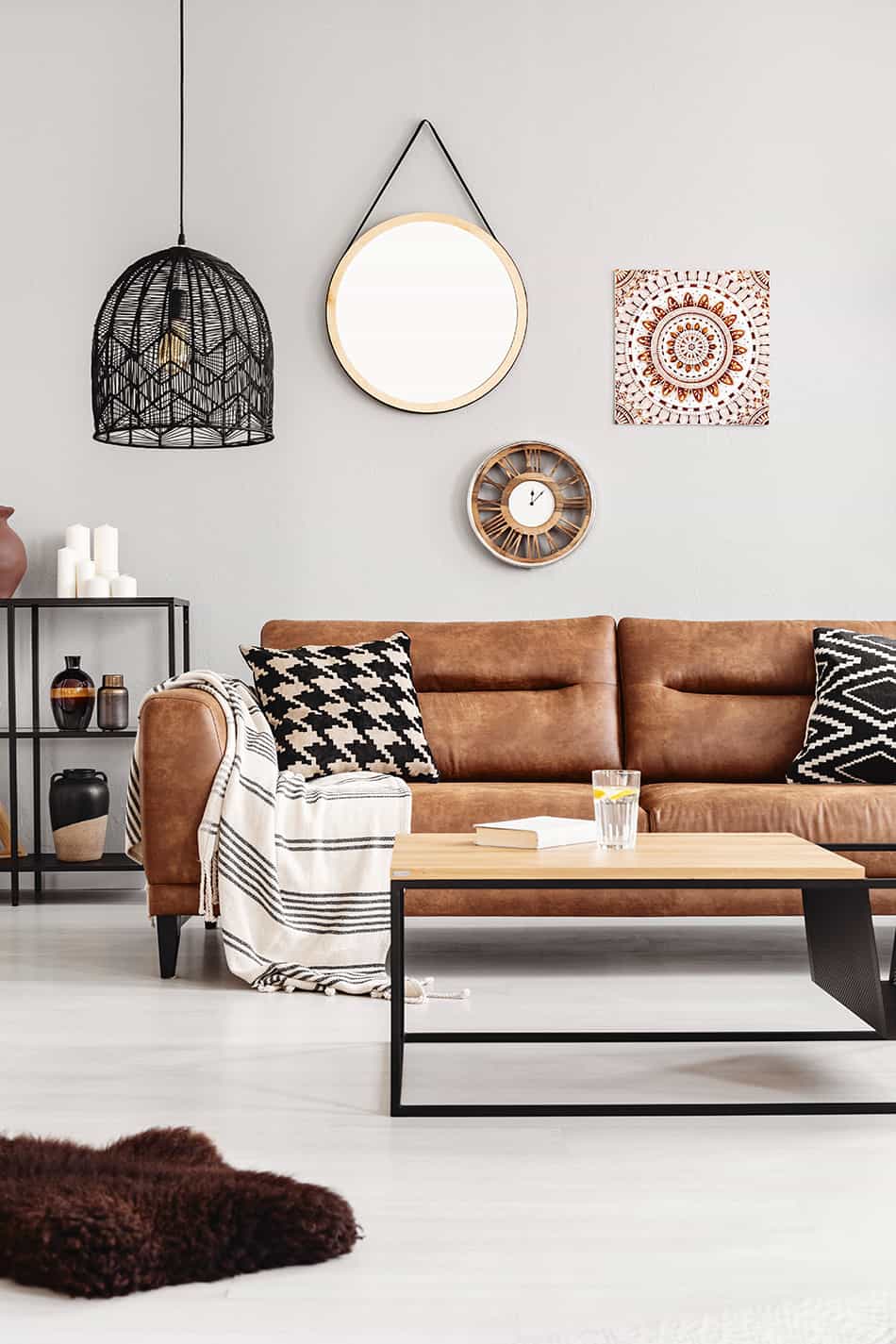 Having lots of accessories around your dark brown leather sofa is a nice way of accentuating the furniture item. Wall hangings, throw pillows, blankets, mirrors, lighting, floor covering and a coffee table are all excellent items to decorate your sofa with. The only missing accessory in this image is the indoor plants we've mentioned before.
Summing it Up
Dark brown leather sofas are a classic and traditional furniture piece that are so versatile they can be matched with almost everything. Such sofas can be your living room's focal point provided you style them appropriately.
Figuring out how to decorate your dark brown leather sofa can be somewhat of a daunting task. But with our style ideas listed above, you can get a good idea of how to incorporate the same look in your own home.