A basement room is a great place to really put your personality into your decor. For many homes, a basement room is a bonus room, as the main living areas such as a kitchen, living room, and dining room are already catered for upstairs, so with a basement, you can think outside of the box and create a space with is purpose-built around you, or your families need.
In doing this, you can also add value to your home by improving the decor and designing a space that other people will also be envious of.
Gallery Wall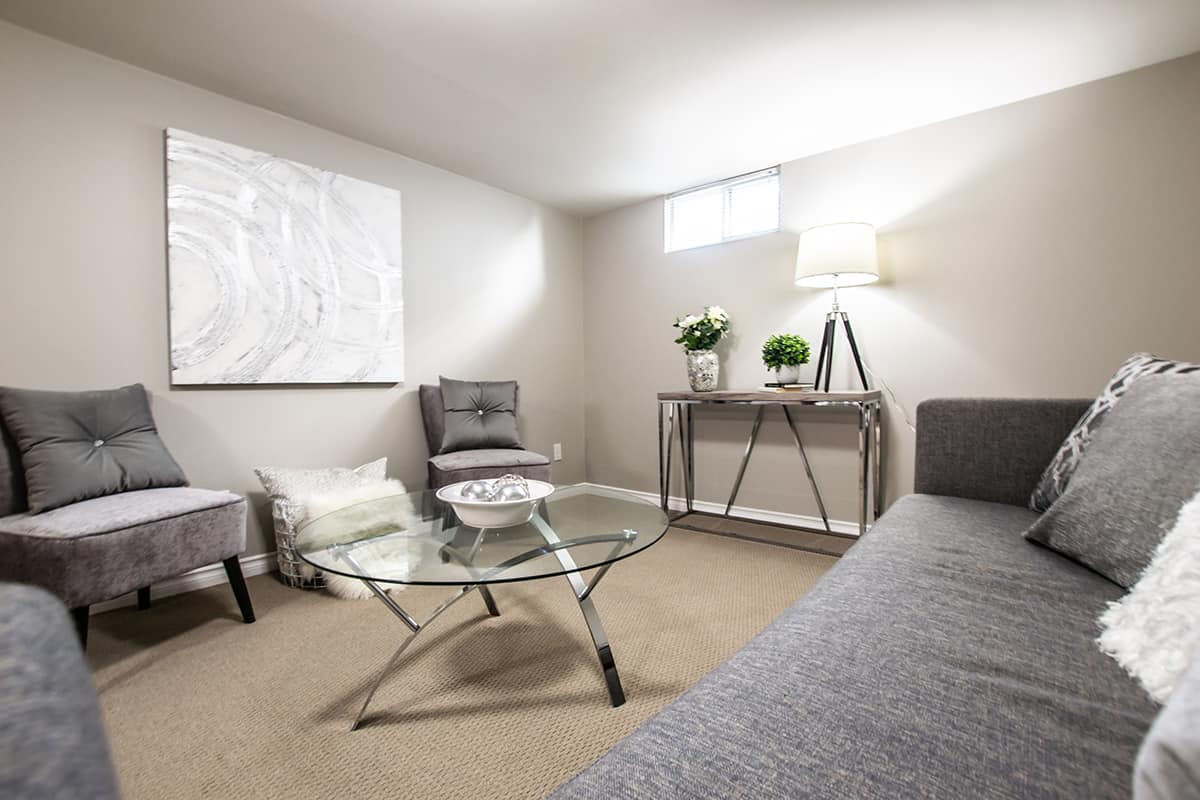 Basements typically have long and vacant walls because they aren't broken up by windows due to the fact that basements are below ground level. This means that basement walls will be some of the biggest walls in your home, making them an ideal spot to create a gallery. Choose the main wall in the basement that you want to be the focus of the space.
If you are creating a second living room, the main focal wall will typically be the longest wall behind a sofa or the longest wall facing the sofa. These wide expanses of wall can be made into a point of interest with a gallery wall made up of a collection of family photos or of art prints.
Create a uniform look by choosing a number of photo frames in the same size and lining them up in rows, or opt for a more quirky look with mismatching frames collated in a random pattern.
Entertainment Wall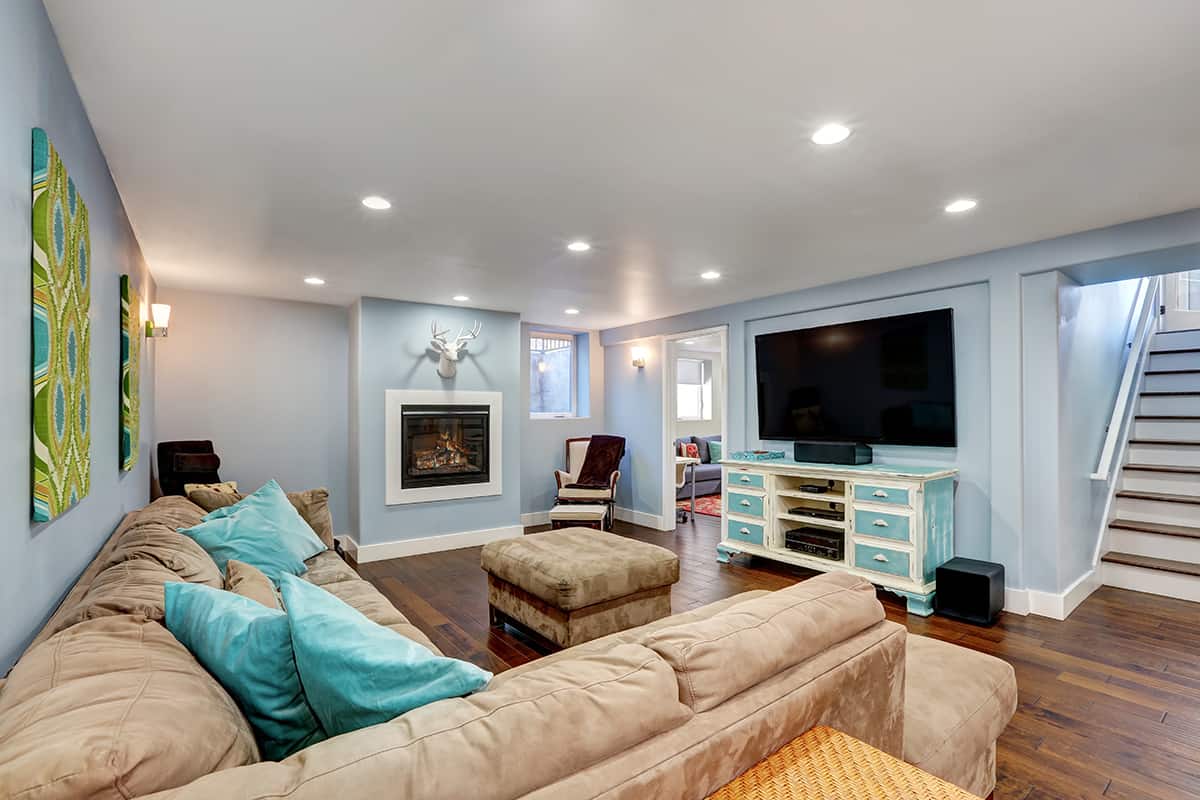 A basement room makes an excellent movie room or entertainment room if you are a family who loves their screen time. Basements are well suited to this use because they are often dark spaces, and therefore you can easily create a movie theatre atmosphere in a basement room.
Paint the walls in a dark color and invest in some really comfortable chairs, then use the largest wall as your focal point with a widescreen TV fixed to the wall or a pull-down screen to use in combination with a projector. You could also fix a surround sound system to the wall, and some movie posters, to take the theatre theme to the next level with your decor.
Large Mirror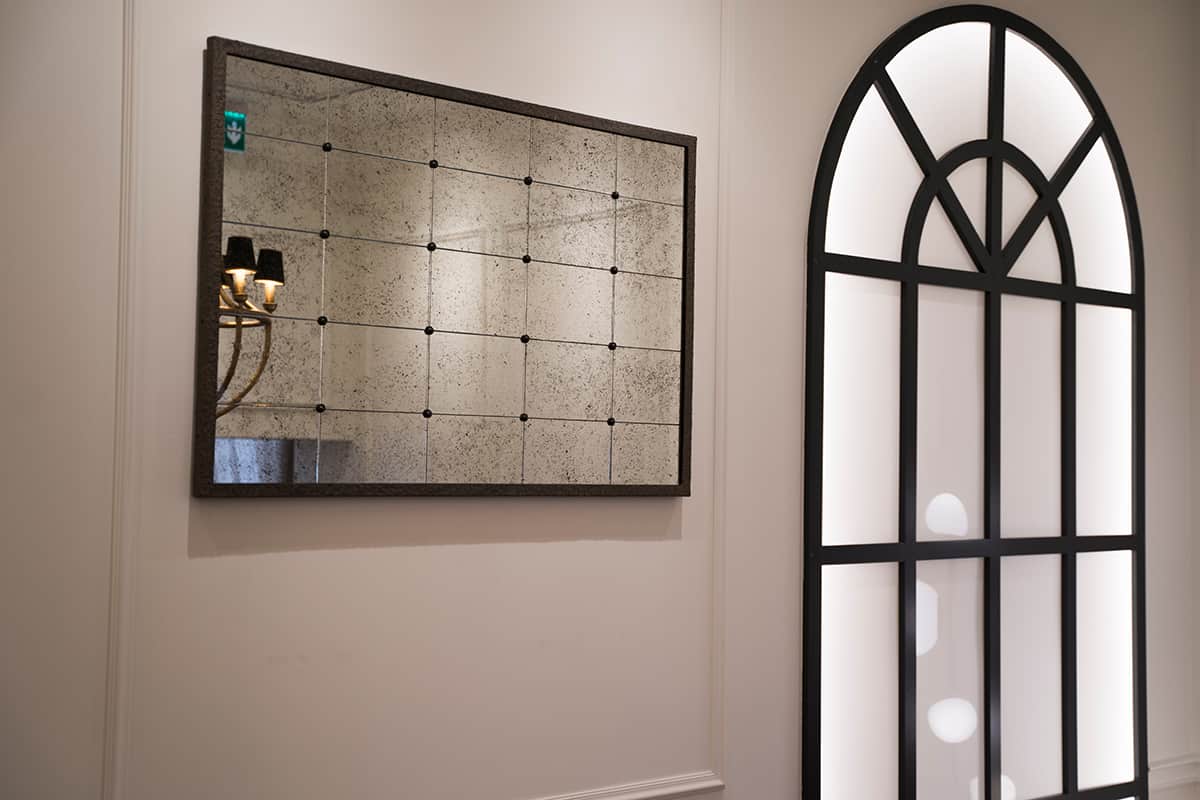 Basements can be dark spaces, which you can either embrace or try to bring in more light to make them feel airy. If you want to maximize the light in the room, then mirrors are a good option because they reflect light, and they can also add depth.
Choose an oversized mirror on one wall to fulfill this function and also to serve as wall decor. A decorative mirror on the wall can also be a really good focal point if you want to avoid putting a TV on the wall in a more relaxing basement space.
Chalkboard Wall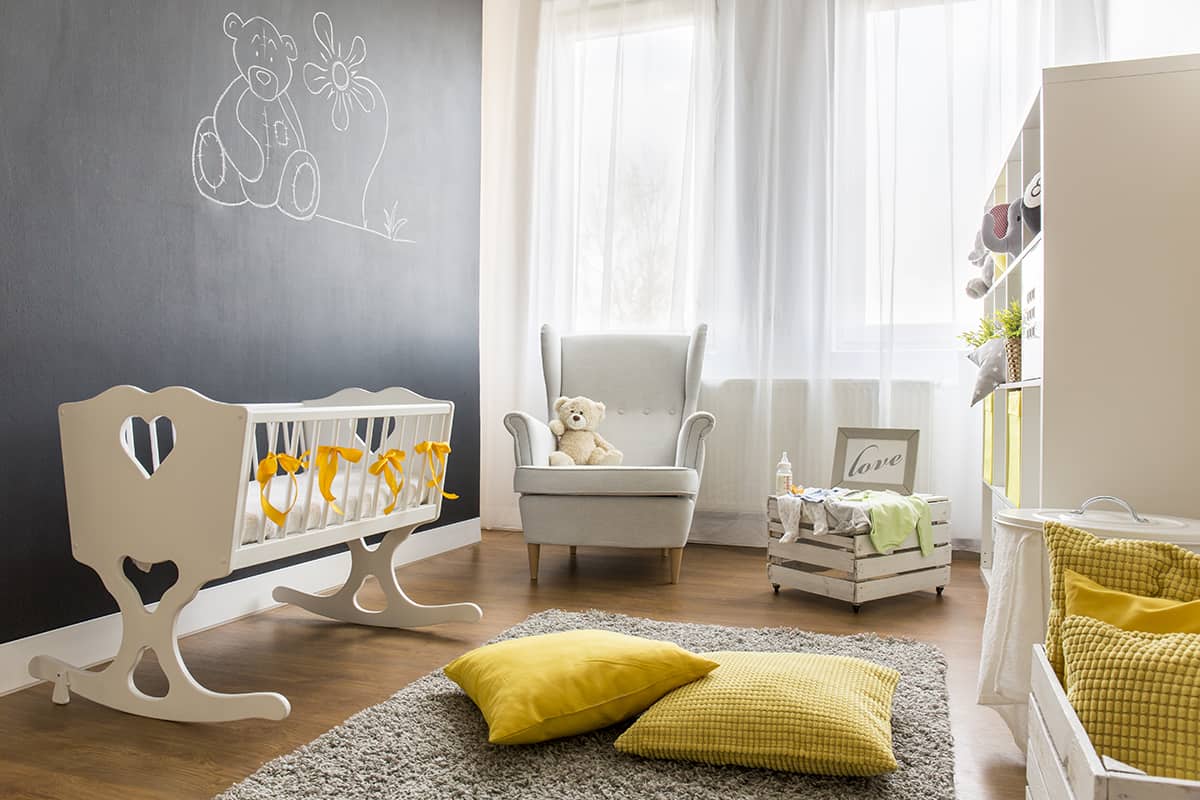 If your basement is being used as a children's playroom or a teenager's chill-out space, then you could designate one wall as a chalkboard wall where users of the room could write messages to each other. Chalkboard walls are also great for drawing on or playing games such as tic tac toe or Pictionary.
To create a chalkboard wall, you simply need to use chalkboard paint, which will give your wall a dark gray or black look, and a surface that can be written on with chalk and then wiped off. The look of a chalkboard wall also works well from a decor perspective, fitting in with the trend for darker wall colors.
Built-In Bookshelves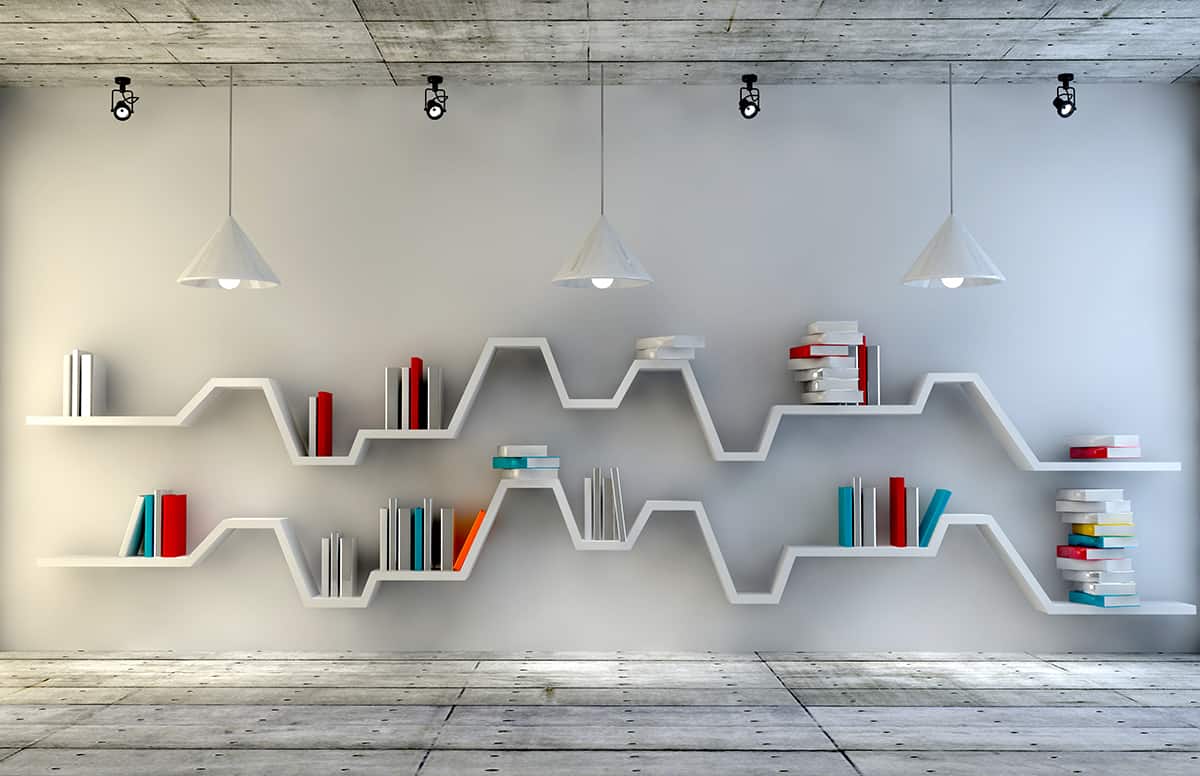 If you are a book-lover, you could consider turning your basement into a library and office space or a library with a quiet reading corner.
Built-in bookshelves covering one wall can make a really stunning statement from a visual perspective while also being a really practical space for storing a large collection of books.
Living Wall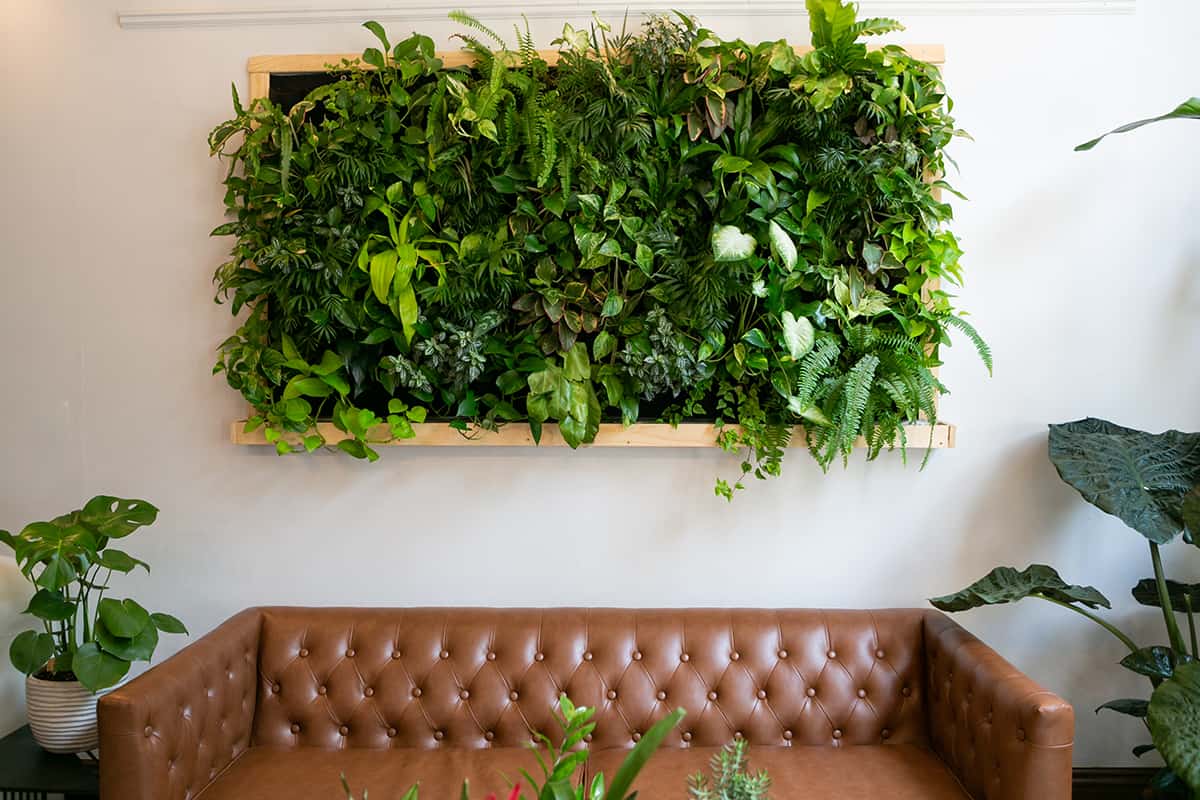 A living wall is a vertical wall space that is covered in plants and can also be known as a 'green wall.' If your basement has enough natural light, you could create a living wall with houseplants, or in a darker space, you could use artificial plants.
For living plants, use wall planters fixed to the wall to create a living wall decor feature, with trailing or climbing plants to cover more of the wall's surface.
If you would prefer a more low-maintenance green wall, you can buy sheets of faux plants that you can hang from the top of the wall, and they will trail down to cover the wall. This is a great option if you have an unsightly wall you want to hide but don't have the means to renovate.
Musical Instrument Display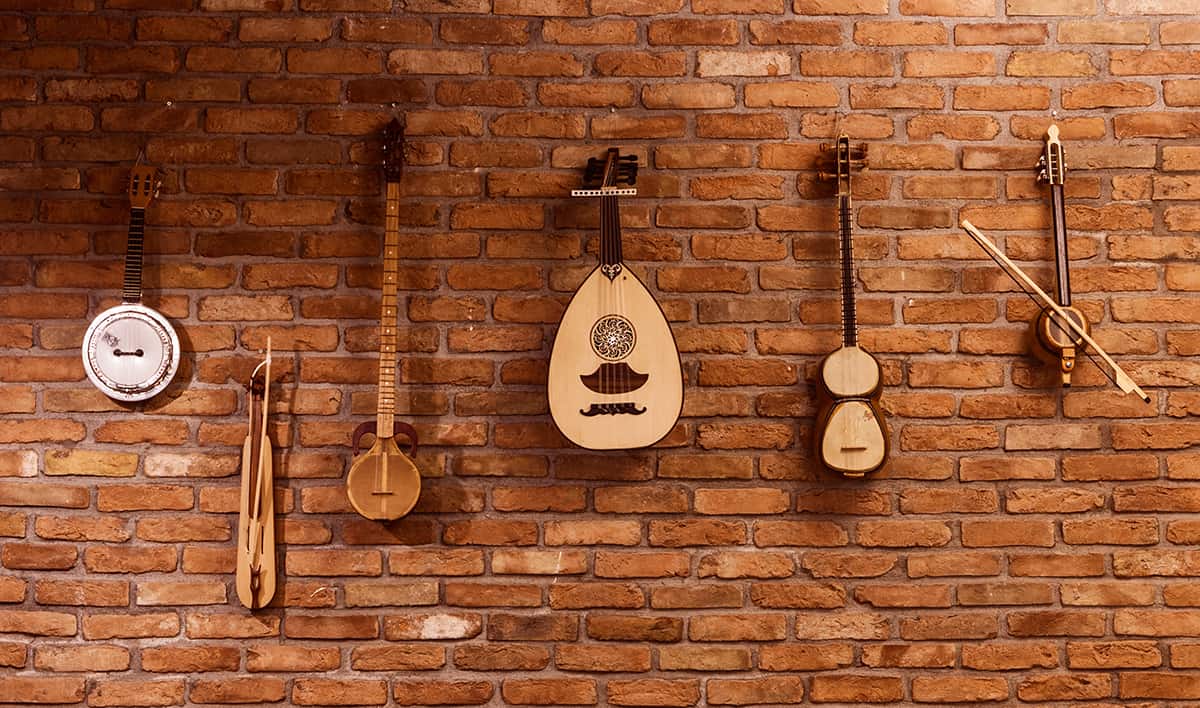 Keen musicians may want to use their basement as a music room for practice or as a chill-out space for hanging out with friends and enjoying listening to music. Either way, a wall displaying musical instruments can be a practical way to store them, and it can also make a great design feature.
Hanging guitars or other musical instruments on the wall can make them easy to access when you want to play them, and it also gives the basement a cool and edgy look.
You can further embrace the musical theme by displaying vinyl record album covers on picture shelves or framing posters of your favorite musicians and artists to display on the wall.
Wooden Wall
A growing trend in interior design is to create a feature wall using wooden planks, and a basement is a nice place to do this because it helps to create a really cozy and rustic look that works well for basements.
Basement walls tend to lack windows that can also make these rooms an easier place to install wooden walls because you won't need to make lots of cuts and joins. If you want to give this project a go yourself, doing so in a basement as opposed to a room with lots of windows could be a good place to start.
You can upcycle some old pallets by breaking them down and then reusing the planks by fixing them onto the wall, or another option for a sleeker wooden wall is to use hardwood or laminate flooring packs that will slot together on the wall.
Bar Display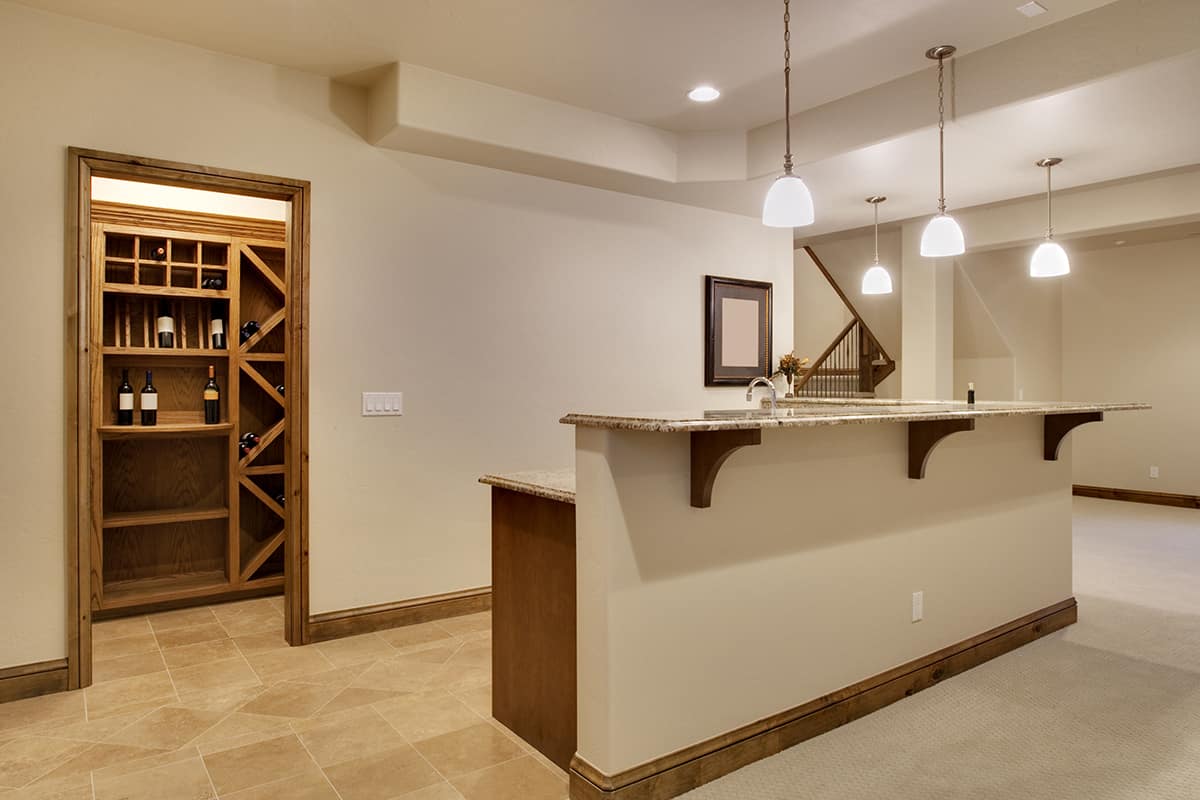 If you like to entertain at home, then having a bar could prove very useful, and it also makes a fun feature to share with friends. To create a bar wall, you will need a display cabinet for bottles of liquor, as well as a selection of glasses.
You could go one step further and create a seated bar area with a tall countertop and a few bar stools. The type of wall decor you choose for your bar wall will help to define the style you achieve. A casual sports bar vibe can be created with some neon signs, some sports paraphernalia, and a TV on the wall.
Or, for a more elegant type of bar, choose a dark and classy color scheme, such as black and gold, and choose accessories in these colors that compliment a bar aesthetic, such as a gold corkscrew hanging on the wall or some pieces of artwork displaying cocktails.
Hobby Wall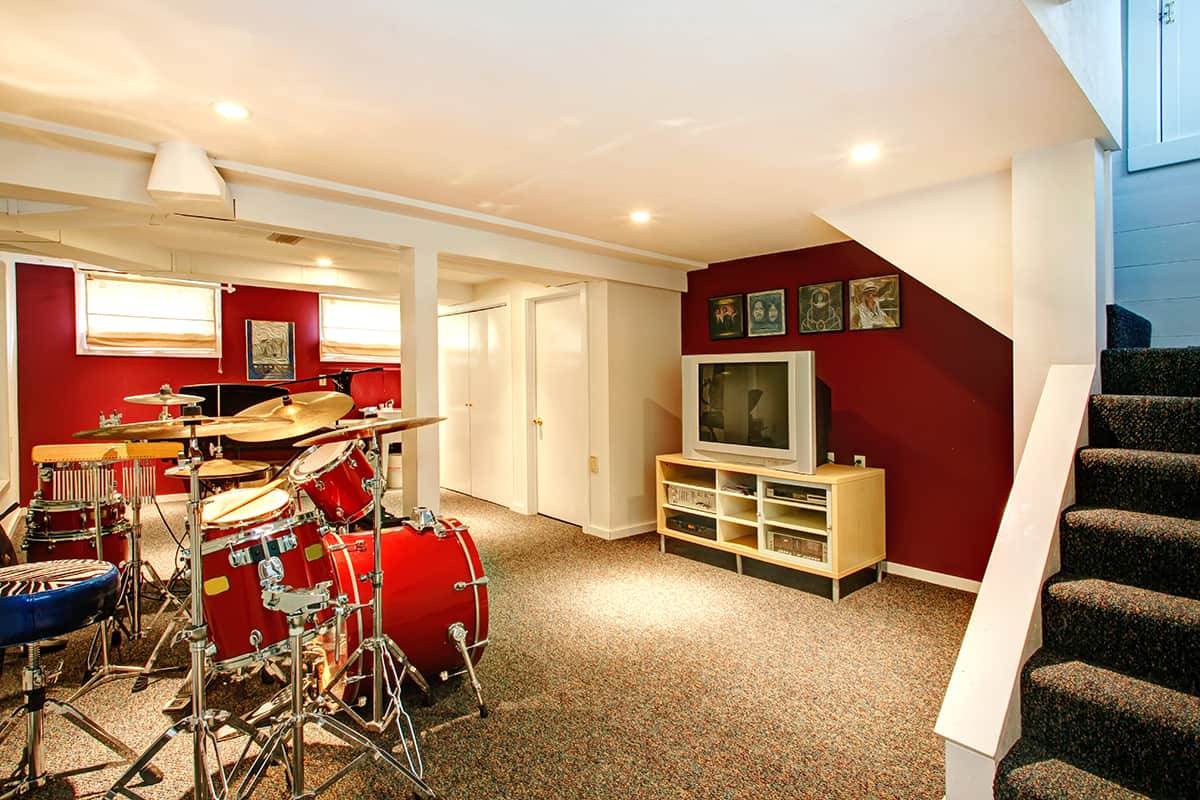 As a basement is often a 'bonus' room for some people, you might decide to dedicate the space to a hobby, giving you a dedicated area to store your hobby items and a quiet place to carry out your hobby away from the hustle and bustle of the upper floors of the home.
Some examples of this could be a sewing room, a crafting room, a painting room, or a model-making room. You could extend the hobby onto the walls as a decor theme to make the room feel inspiring.
If you use the room as a sewing space, you might hang examples on the walls of previous sewing projects like a quilt or a framed cross-stitch picture.
Fabric bunting would also make a nice addition in a sewing or craft room, which you could make yourself and decorate the walls with. Add shelves to a wall to create storage solutions and store items in pretty boxes to keep the space neat and tidy.
Extra Bedroom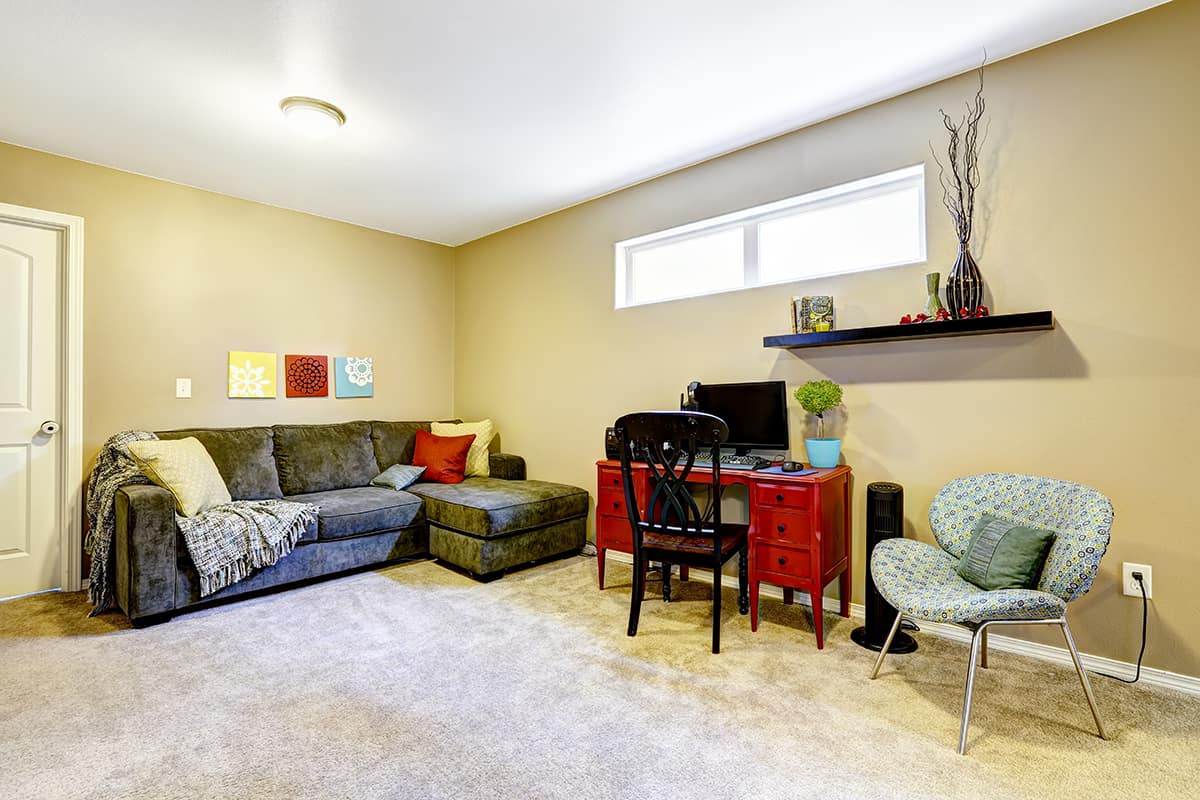 If your house lacks a spare bedroom or guest bedroom, then you could use your basement to fulfill this criterion. Choose a daybed for guests to sleep on because this will double up as a sofa during the day or when guests aren't visiting, allowing you to use the basement as an extra living space.
Wall decor will need to be suitable for both a guest bedroom and a living room, but you could decorate in any style you like, such as rustic, country cottage, industrial, or minimalist.
Wall art is always a nice option in a guest bedroom because it isn't specific to your family like photos are and instead is something everyone can enjoy.