The debate over whether smooth or textured walls are best is one that has been going on for decades, and the answer will be ever-changing according to what is trendy at the time. Aside from that type of wall surface is most stylish, there are other things to consider when choosing between a smooth and textured wall, as they also offer practical advantages and disadvantages.
Here we will look at the different types of textured and smooth walls that you can achieve in your home and what pros and cons they offer.
What are Textured Walls?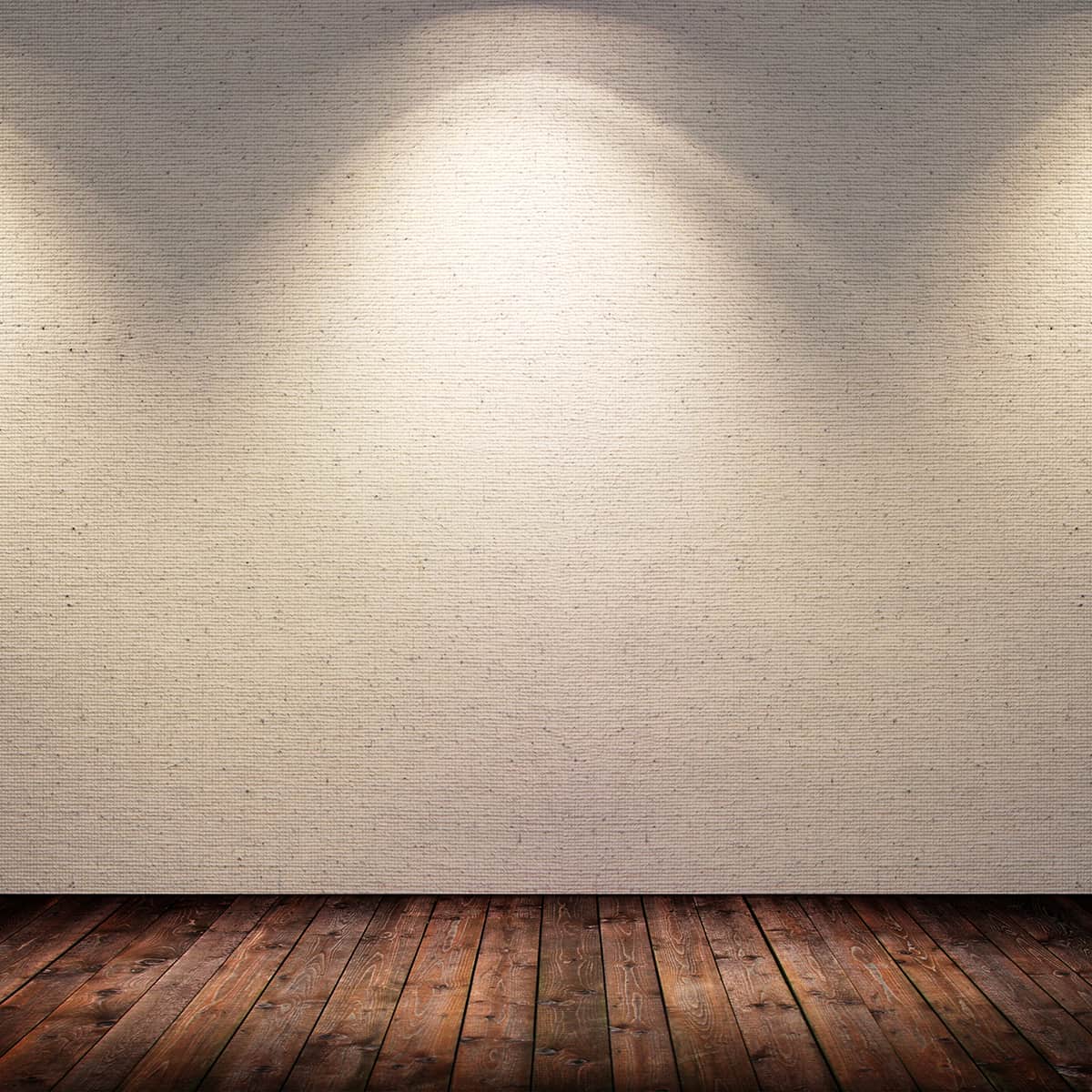 Textured walls are exactly as you might imagine from the name. They are a wall surface that is not flat or smooth and instead has an uneven textured finish. There are a variety of different wall textures that have been trendy at different times.
They can be achieved through textured wallpaper or with spackling or drywall compound that is applied to the walls in a certain way to give a uniform texture over the entirety of the surface of the wall.
When considering whether to keep your textured walls or indeed install some new textured walls, you should consider the advantages and disadvantages of this type of wall surface. Textured walls can be very trendy, but they tend to fall in and out of fashion every few years.
This can mean that although textured walls seem like a good idea at the time, you may find in a short while that you no longer want them, and unfortunately, they can be difficult and expensive to remove.
Textured walls can add depth and interest to a room, which can help to make a space feel more cozy and welcoming. Sadly these types of walls can be very tricky to clean because dirt and grime settle in the dips of the patterns. Cleaning textured walls will usually involve some heavy scrubbing to dislodge the dirt.
Textured walls are typically more expensive to install compared with smooth walls, and they are also an inconvenience to remove if you change your mind. They can also really divide opinion; some people love textured walls, and some hate them. This could be an issue when you come to sell your property.
Some types of textured walls that have seen periods of popularity in the past include:
Combing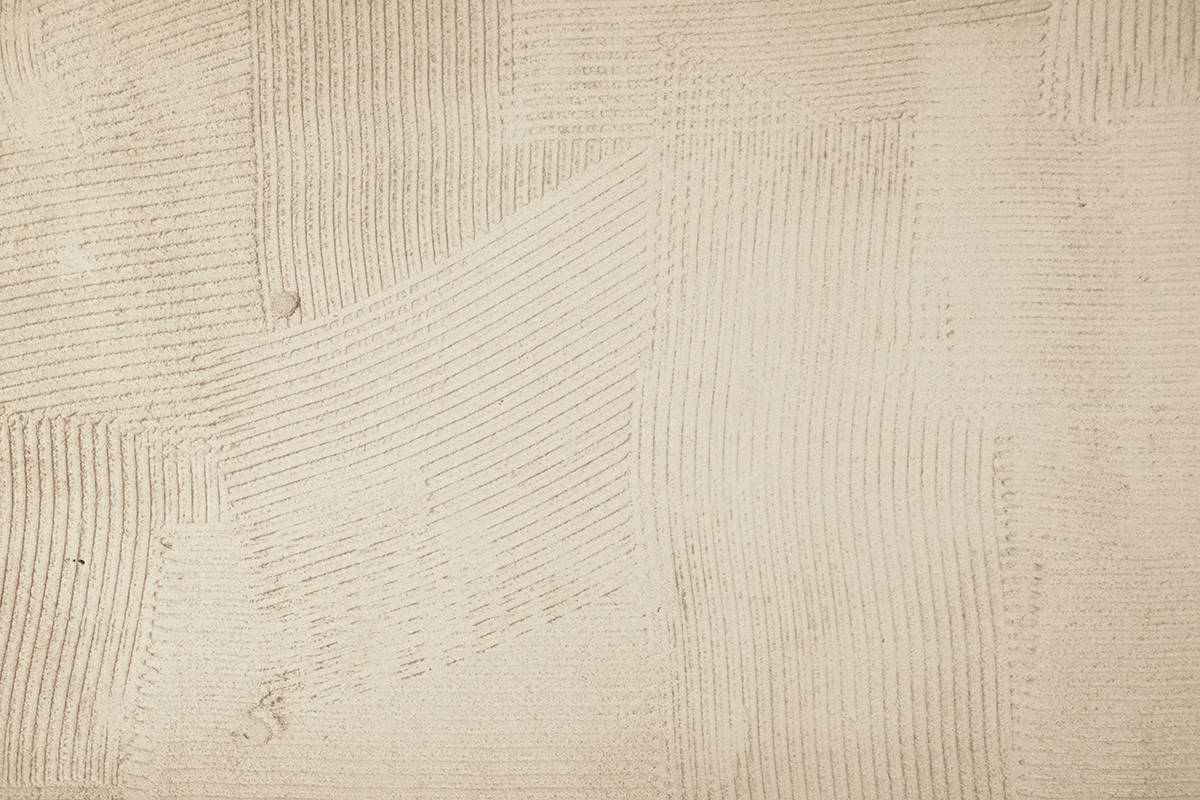 This is a textured wall style that is achieved using a trowel that has evenly spaced teeth on it, like a comb. You would apply drywall compound to a wall with a roller and then use your toothed trowel to make patterns in the compound before it dries. The teeth in the trowel will create ridges in the drywall. Most commonly, this technique is used to create overlapping circular patterns in the drywall compound. It can take quite a bit of practice to get this style of textured wall to look uniform, but the pattern does allow for some variation.
This type of textured wall was commonly used on ceilings in the 1980s and 1990s. It is no longer considered to be trendy, and many people who buy homes with old combed textured ceilings will have it removed.
Popcorn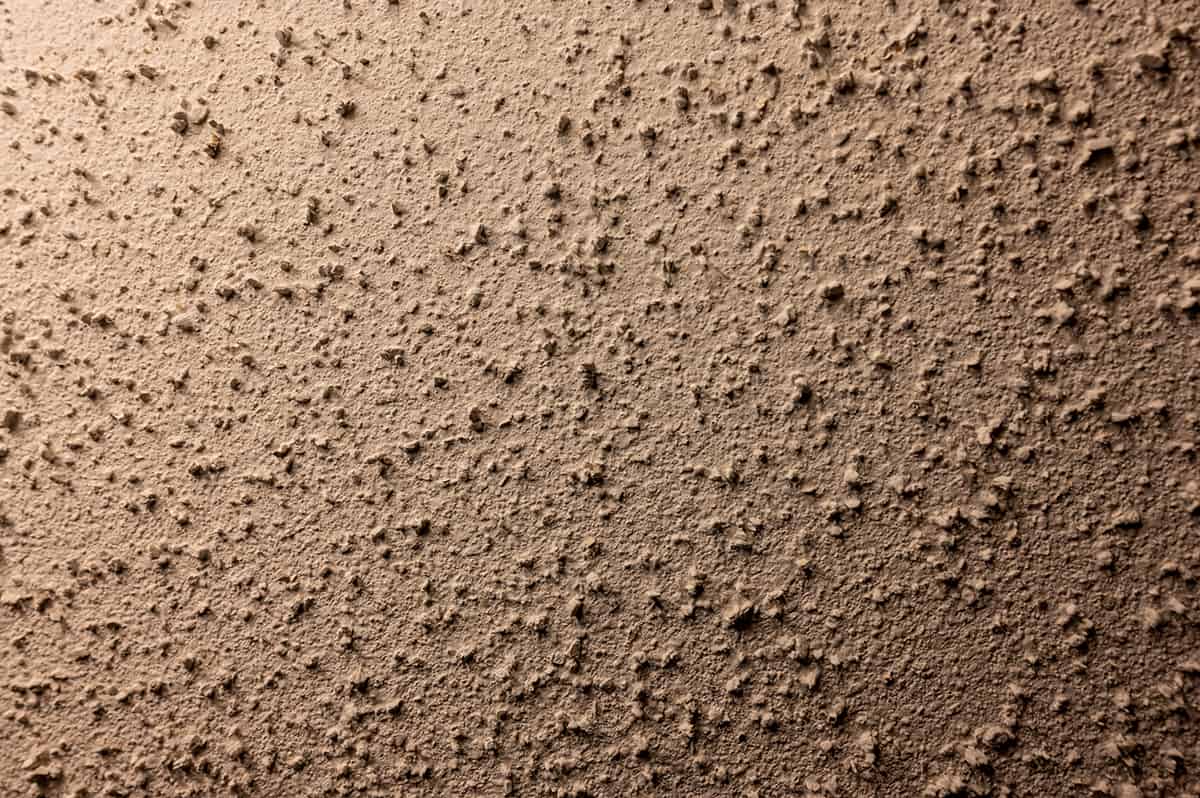 This is a notorious type of textured wall surface that was enormously popular on both walls and ceilings in the 1970s.
This look adds depth and dimension to a room, is great for hiding imperfections, and it is also good at absorbing sound to create a slight sound barrier between each room. One of the reasons this look was so popular is down to the fact that it was easy for homeowners to do themselves, making it a simple and cheap way to renovate a room.
To get a popcorn texture on a wall, you could buy a premixed popcorn texture made from drywall compound and polystyrene balls. This would need to be mixed with water to make a thick paste consistency, and then it could be applied to walls or ceilings using a spray gun. Popcorn texture comes in a white finish, but once dried, it can be painted any color.
Orange Peel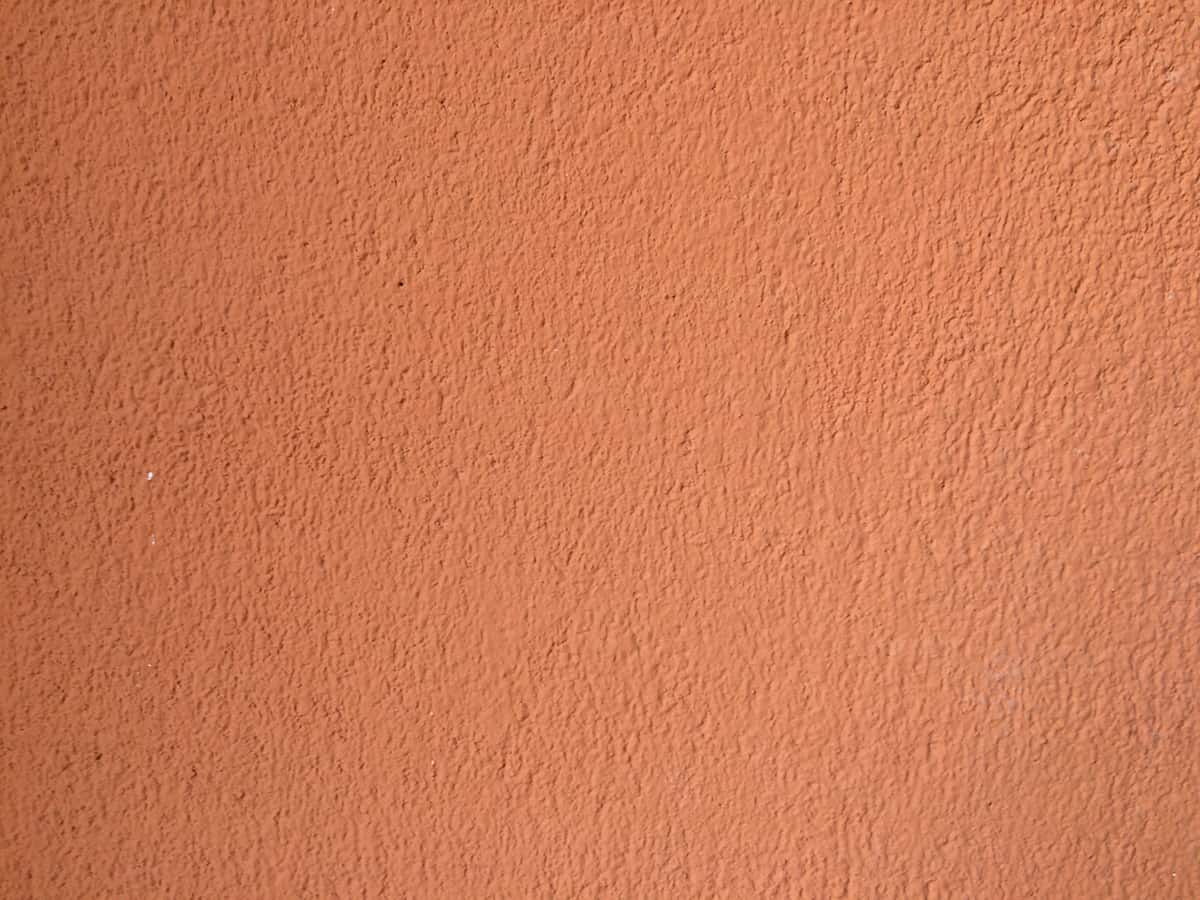 This textured wall effect looks like, you guessed it, the peel of an orange. It is a more subtle texture than most, which was popular in the late 1990s and early 2000s.
This look is achieved using a spray gun or hopper, where you would load drywall compound mixed with water, then spray it at a primed smooth wall in small bursts. This would be repeated until the whole wall looked uniform, but the primed wall underneath should still be showing through.
Knockdown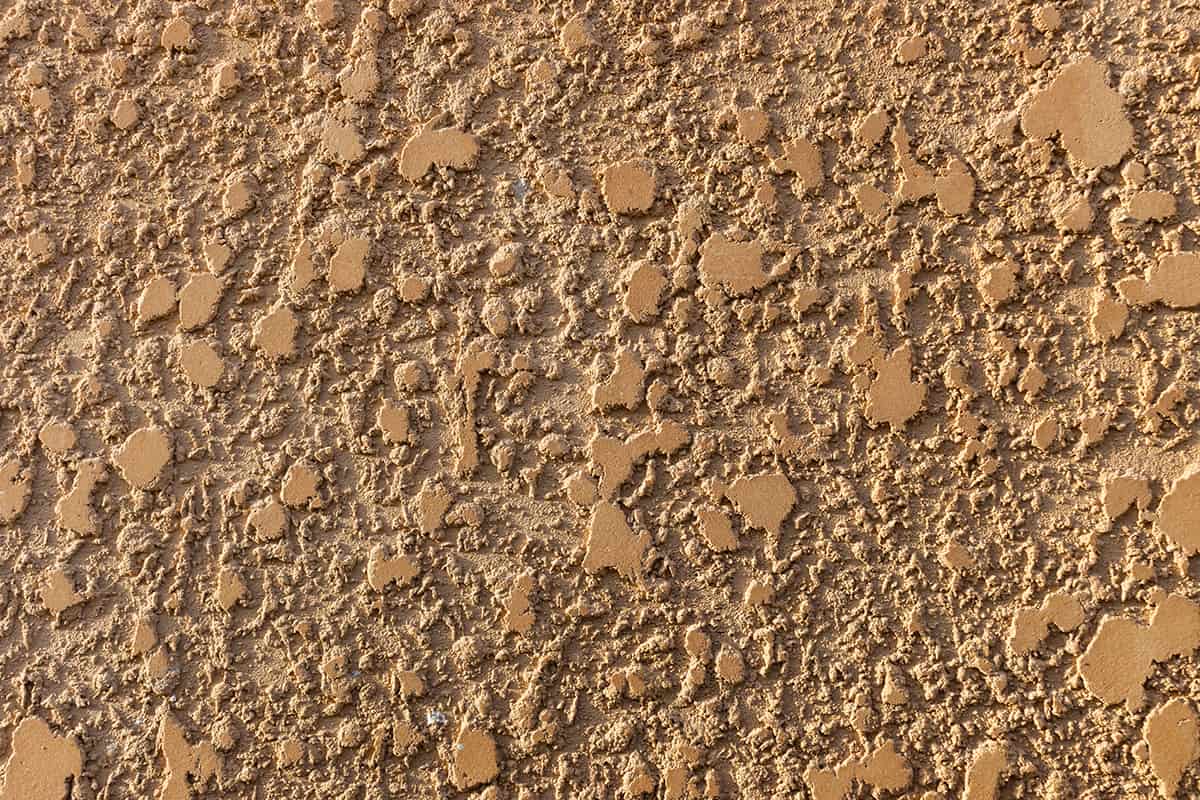 This textured wall style is popular in rustic interior spaces such as ski chalets, woodland lodges, and lake houses. It creates a finish that looks similar to stucco and is fairly easy to achieve at home. To try out this look, mix the drywall compound with water until it is the consistency of thin pancake batter, then fill up a spray gun and apply small shots to the wall to create an orange peel effect.
Allow the wall texture to begin drying out, usually for around 15 minutes, and then use a flat knockdown knife to begin flattening the splatters on the wall. Be sure not to do this too soon; otherwise, the knife will leave ridges or marks in the drywall compound rather than flattening them.
Sand Swirl
This is an easy wall texture to achieve that creates a softer finish that isn't as obvious as most other types of wall texture, and therefore it can work well in a range of interior styles. To apply a sand swirl texture, you will need primer mixed with sand and a wide paintbrush of around 7 inches.
Dip your paintbrush into your mixture, wipe off the excess, and then apply it to your walls in a circular swirling motion. Start at the top of the wall and work your way down, with each new layer of sand swirl slightly overlapping the previous layer above. After 24 hours of drying, you can then prime and paint the walls in whatever color you like.
Textured Wallpaper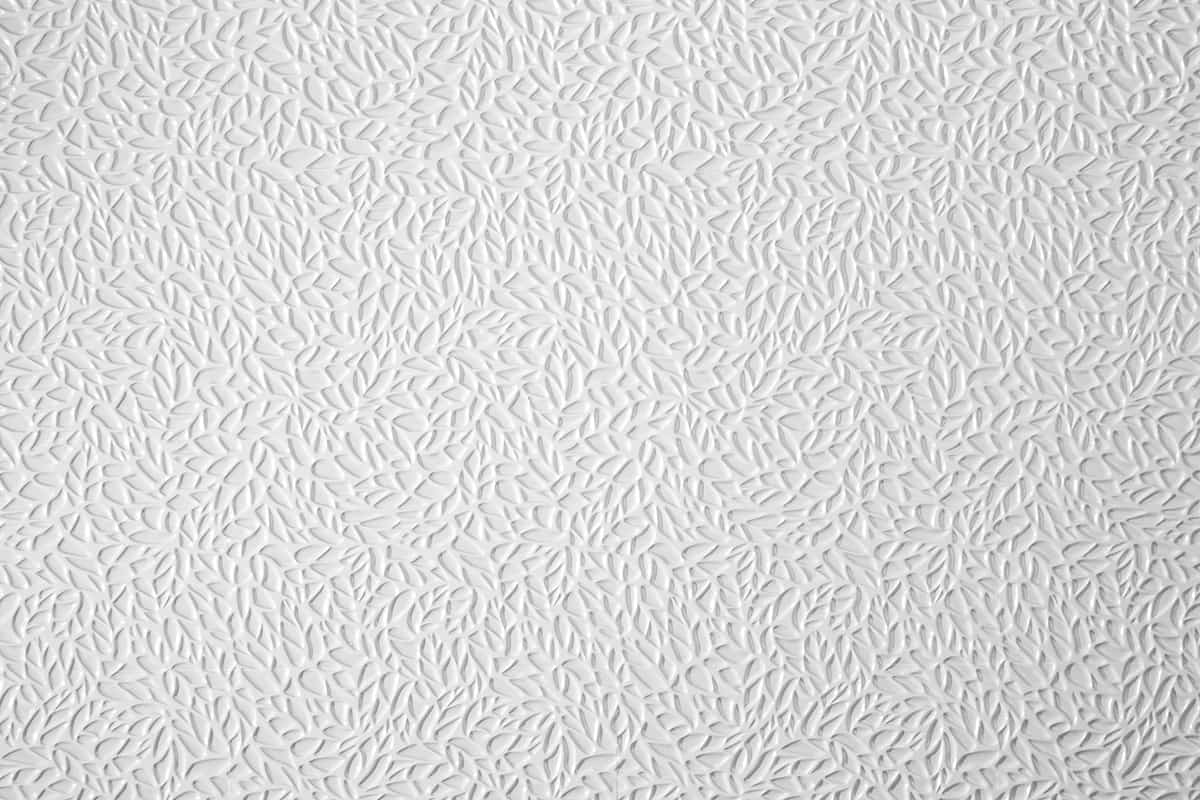 Textured wallpaper comes in a range of patterns and can be easily applied by the homeowner. This is a nice option if you want textured walls but aren't sure how long the trend will last because wallpaper is much easier to remove than textured drywall compound.
Textured wallpaper is most commonly white or cream, but it can be painted on top of for a textured surface in any color you like.
Pros and Cons of Textured Walls
Pros
Adds depth
Adds interest
Absorbs sound
Cons
Difficult to remove
More expensive than smooth walls
Hard to clean
What are Smooth Walls?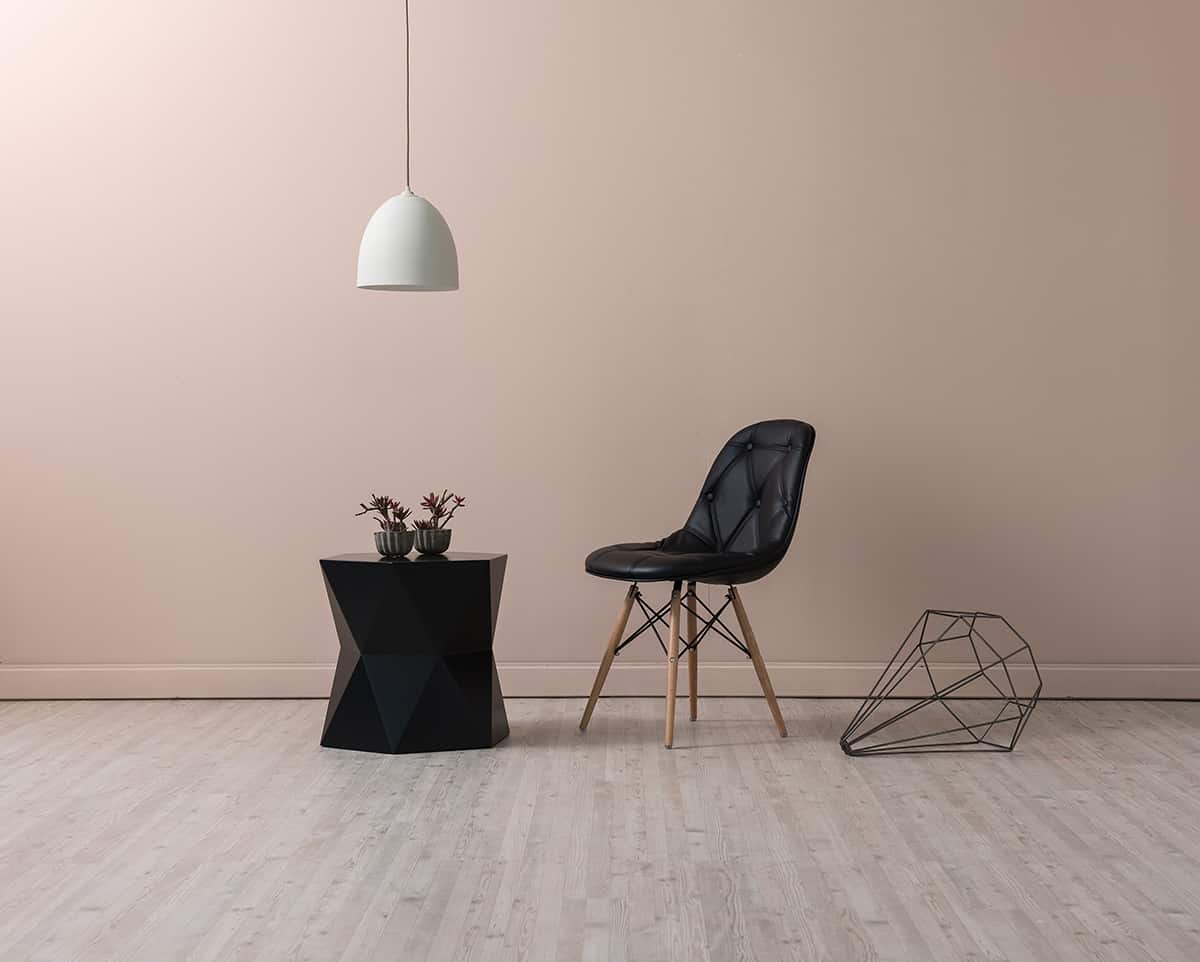 Smooth walls are exactly as you would expect; walls with a smooth and flat surface. This is currently the most popular finish for walls because it creates a simple base that can work with any interior decor style.
Smooth walls are extremely versatile, which means you can redecorate again and again without the need to resurface the walls. Smooth walls are also generally less expensive to install because they take less time and therefore have a lower labor cost.
As smooth walls are widely considered to be the best type of wall surface, it is highly unlikely that having smooth walls would put off any future buyers of your property. Another benefit of smooth walls is that they are so easy to clean, especially compared with textured walls.
As smooth walls have no dips or pocks for dirt to sink into, they don't tend to hold onto dirt. Any dirty marks that do appear on smooth walls can be wiped away with a cloth and some soapy water, as opposed to textured walls that will need to be scrubbed to get the dirt out of the crevices. For this reason, it's a good idea to have smooth walls in areas of the home that are prone to getting dirty, such as the entryway where people remove their shoes or in the kitchen where food and liquids could get splashed on the walls.
Another advantage of smooth walls with regards to cleanliness is that they don't attract spider webs quite so much as textured walls. The ridges in heavily textured walls especially create a nice surface for spider webs to grip to.
If you have ever lived with textured walls or ceilings, you probably noticed a drastic increase in spiderwebs compared to smooth walls. One of the drawbacks of smooth walls is that they can make imperfections quite obvious, whereas textured walls are good at hiding cracks or lumps in the walls.
Although you might expect that all smooth walls are the same, there is actually a scale of smoothness ranging from 1 to 5, so if you are having new smooth walls installed, you can choose the exact level of smoothness you would like.
Pros and Cons of Smooth Walls
Pros
Versatile
Easy to clean
Spiderwebs less prevalent
Modern
Cons