The hallway isn't one of the rooms in a home that is lived in. By that, we mean you aren't typically going to spend a lot of time in the hallway; instead, it's more of a functional room that you walk through and use for practicality. Because of this, the hallway is a room that commonly doesn't get a lot of thought put into it when it comes to decorating.
For many of us, hallway paint is something of an afterthought, and we will use leftover paint from another room to give the hallway a lift rather than choosing a color specifically for this space.
If you're thinking about giving your hallway a makeover, it's worth putting some real consideration into the hallway paint color because it can set the tone for the rest of your home. The hallway is the first room that visitors will see when they come to your home, so think about the kind of first impression you want to create.
Here, we explore the best hallway paint colors for different types of hallways and various styles.
Choosing a Hallway Paint Color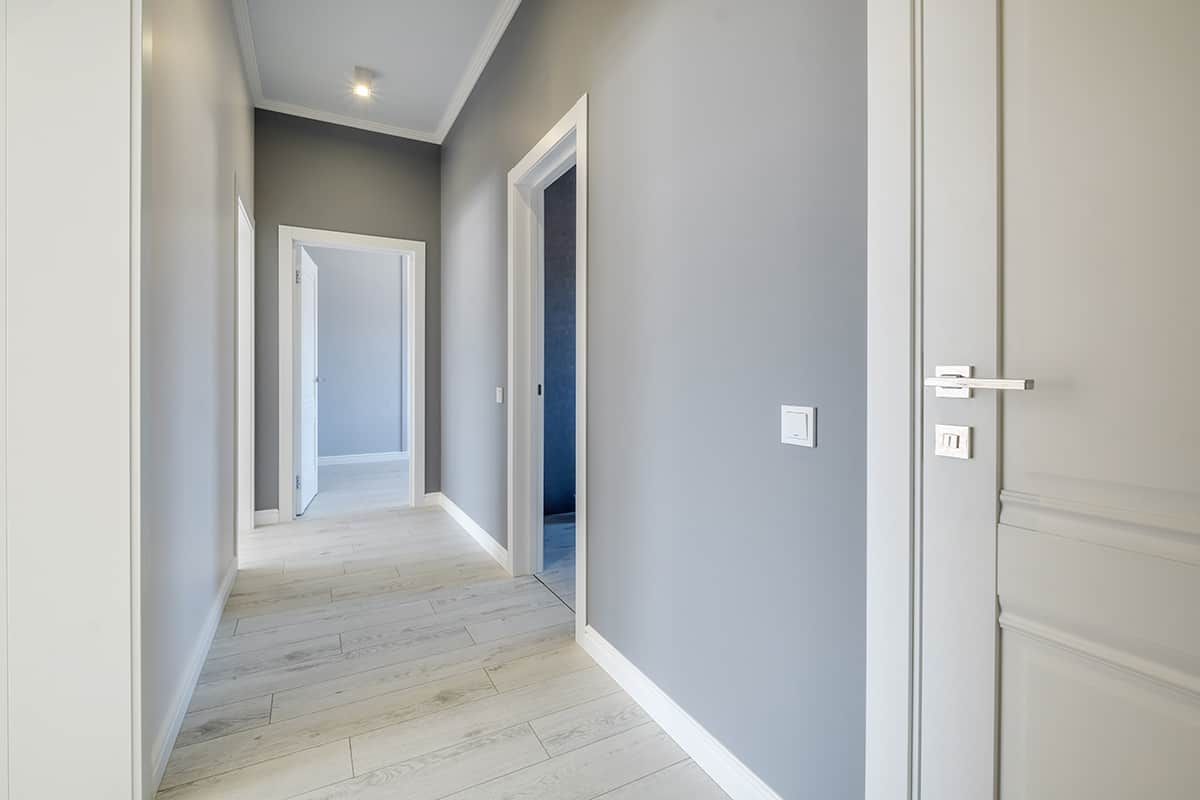 The type of hallway you have is going to have a large impact on what the best color for the space is going to be. For example, is it a small hallway with no windows? Is it a spacious hallway with architectural features? Consider the type of hallway you're working with and how you can highlight the best points and downplay anything about the area you might not like.
The hallway can set the mood for the rest of the home, so you'll also want to choose a color that isn't completely out of line with the remaining rooms in the property. For example, if your home is mostly painted in warm neutrals, then a dark green hallway is going to feel disconnected.
Color also plays a significant role in determining the mood and atmosphere, so think about how you want to feel when you're in the hallway. Warm colors will feel welcoming, while cool colors can feel fresh or relaxing. Dark colors lend themselves to a sense of intimacy, while lighter colors can feel more airy.
Recommended Hallway Paint Colors
Colors for Clean and Crisp Hallway
The hallway is one of those frustrating rooms in the home that can quickly look untidy, with a mass of coats hanging from hooks on the wall or shoes strewn across the floor. If you place mail on a foyer table in the hallway, then this can also add to a messy look if it doesn't get sorted out often enough.
It makes sense then to decorate the hallway in a way that will help it appear clean and crisp. The kinds of colors you can use to achieve a clean look are cool, light colors.
Any shade of off-white with a cool base will work well, though this can be a tricky color to keep clean in a hallway, especially if you have pets or young children. Light shades of green will also create a fresh feel that is associated with a crisp and clean look.
Apples and Pears by Benjamin Moore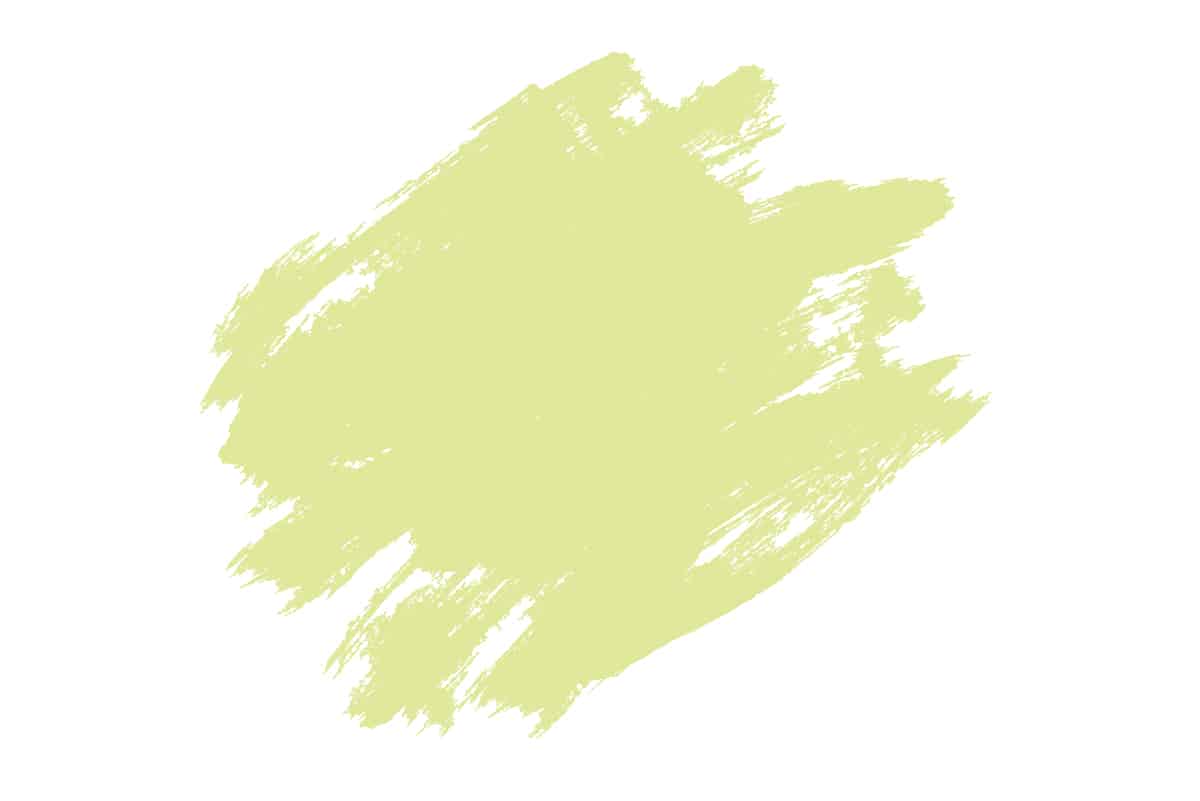 This is a light shade of green with yellow undertones that give it a tangy feel. Use this color on the walls in a hallway to create a cool and fortifying energy.
This paint color feels like a tonic to the senses, and this will be further highlighted with pure white trim or accessories. To make a hallway in this paint color take on a more earthy feel, use dark tan as an accent.
White Mint by Sherwin Williams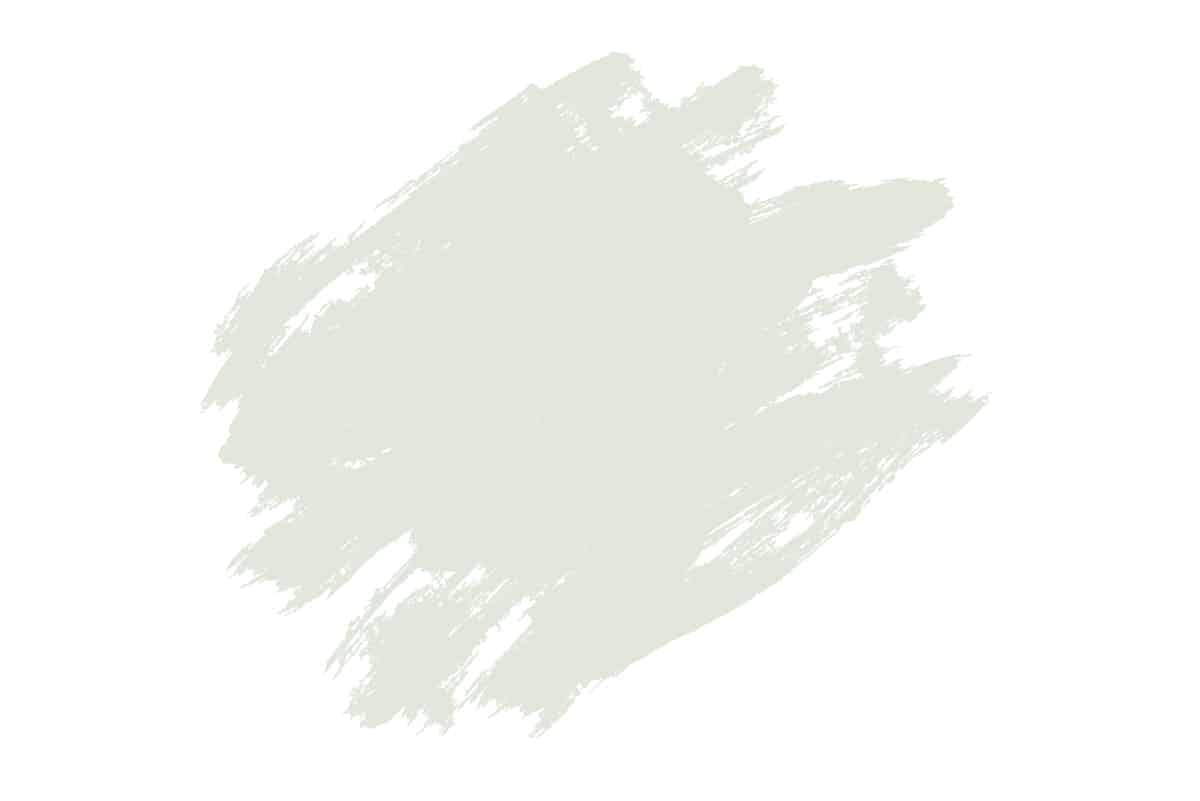 White Mint is an off-white paint color from Sherwin Williams that has blue-green undertones. It balances a fresh feel with a calming energy for a hallway that will read as modern and light. It can appear gray in low-lit rooms, so if your hallway lacks natural light then it could make the space feel cold.
Colors for a Cozy Hallway
If your hallway is oversized then you might want to make it feel more cozy and inviting by choosing a paint color that will reflect this. Deep, warm colors will work well for this, such as terracotta or tan shades. You can also create a cozy vibe in smaller hallways, with dark warm tones contrasted against light-colored trim. Since the hallway is usually the first room entered by any guests, a cozy feel makes sense for this space, as it will make visitors feel warm and welcomed.
Firenze by Benjamin Moore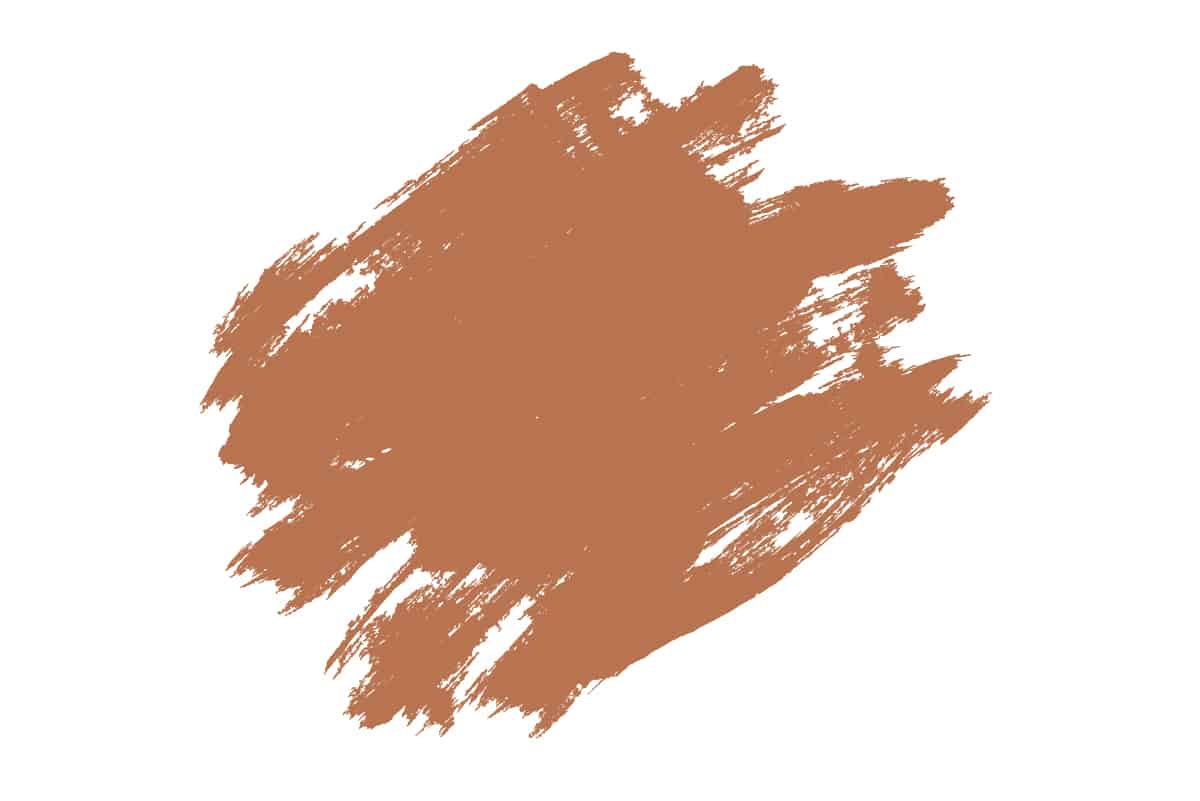 This is a deep orange paint color with a hint of pink. It has a muted shade that ensures it doesn't feel overwhelming or overstimulating and instead reads as warm and soft.
It is toned down enough to use in a small space, even if it lacks windows or a source of natural light. 'Firenze' is reminiscent of the color of natural dried clay, which helps to give the hallway an earthy vibe. Pair it with olive green accents and wooden furniture to further enhance the cozy and natural atmosphere.
Woven Jute by Valspar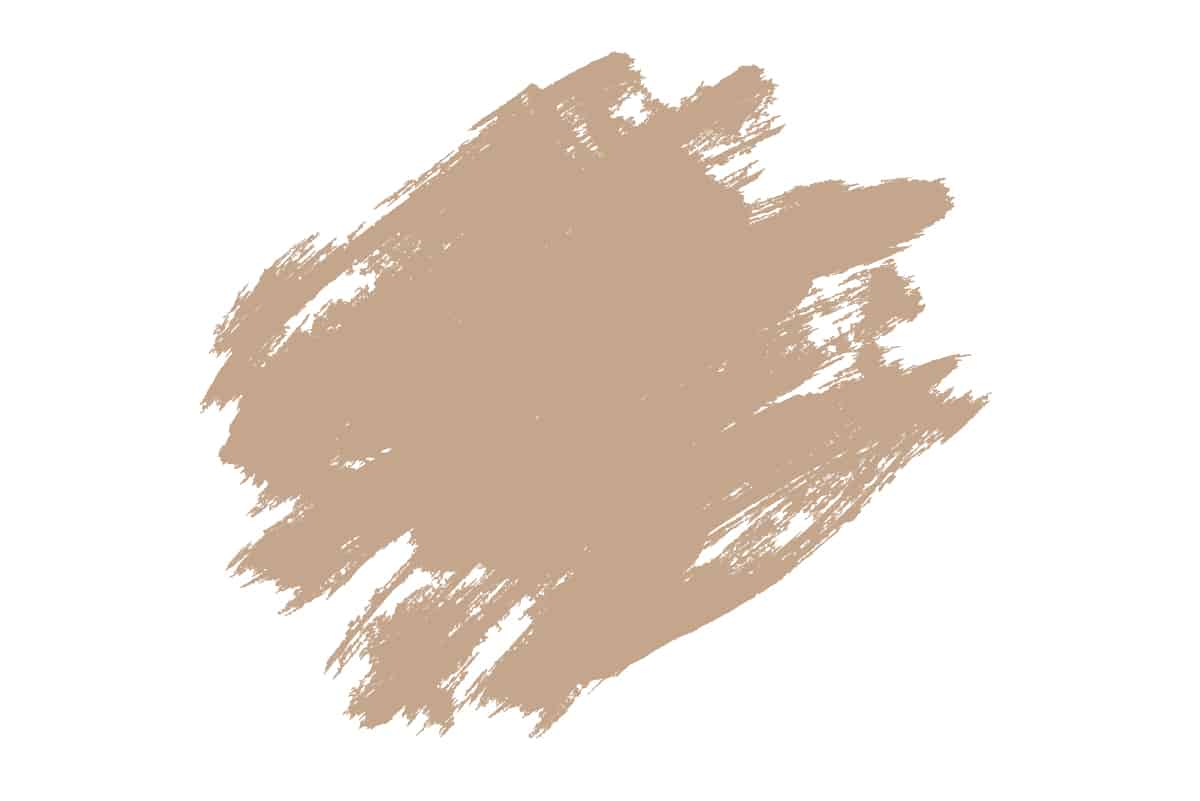 Woven Jute is a warm neutral paint from Valspar that will work in any type of hallway, with any lighting. It is pale enough to ensure it doesn't make a room feel smaller, yet warm enough to be inviting and cozy. It has an earthy tone that creates a modern style, and it will pair well with a wide range of accent colors including black, dark gray, pale gray, green, and lilac.
Colors for a Serene Hallway
Hallways can be the backdrop for scenes of chaos, especially if you're a family with small children and seem to be in a never-ending battle to get out of the front door on time each day. To help you keep your cool in the hallway, paint the walls in a calming and relaxing color. Blue is the ultimate serene shade, but within this hue, there are so many options to choose from.
Tornado Season by Behr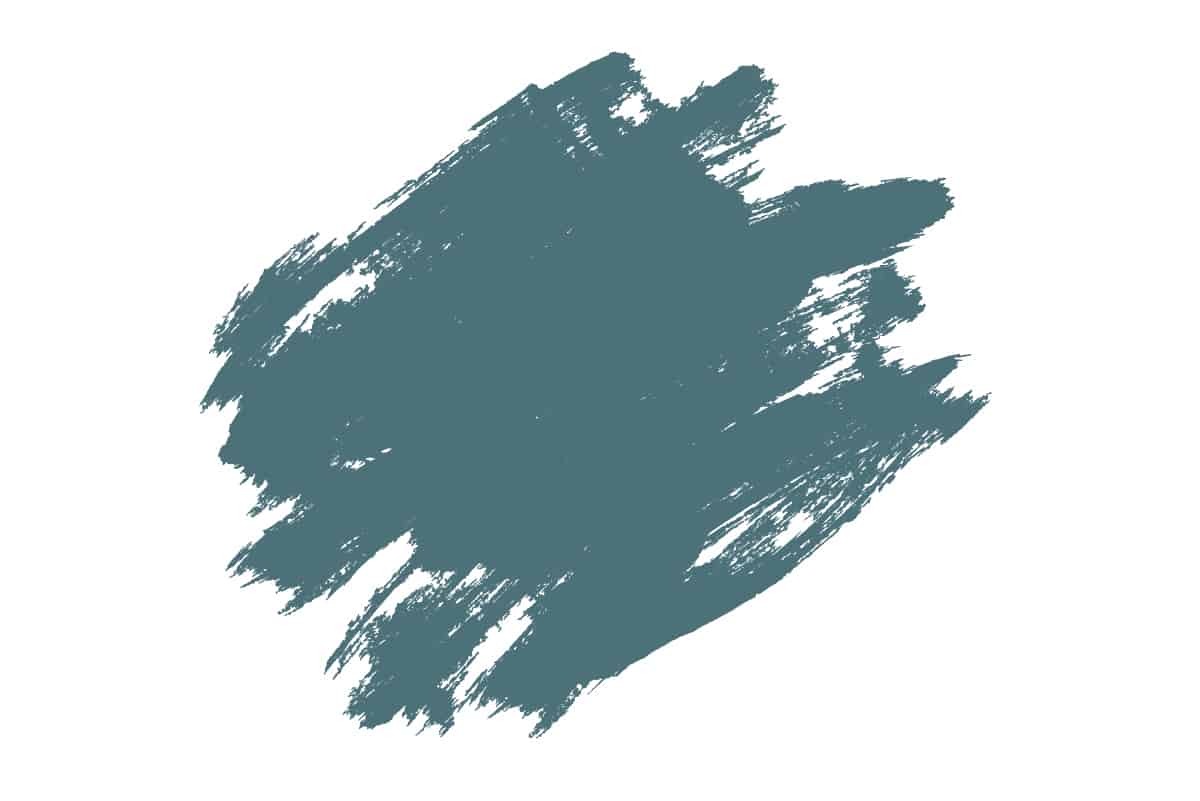 This deep blue paint color has a touch of gray to give it a softer appearance and reduced intensity. It is distinctly cool, with an almost formal feel that makes it well-suited to chic or elegant hallways. It will have a soothing effect on any space, especially when paired with light accents and white trim.
Borrowed Light by Farrow & Ball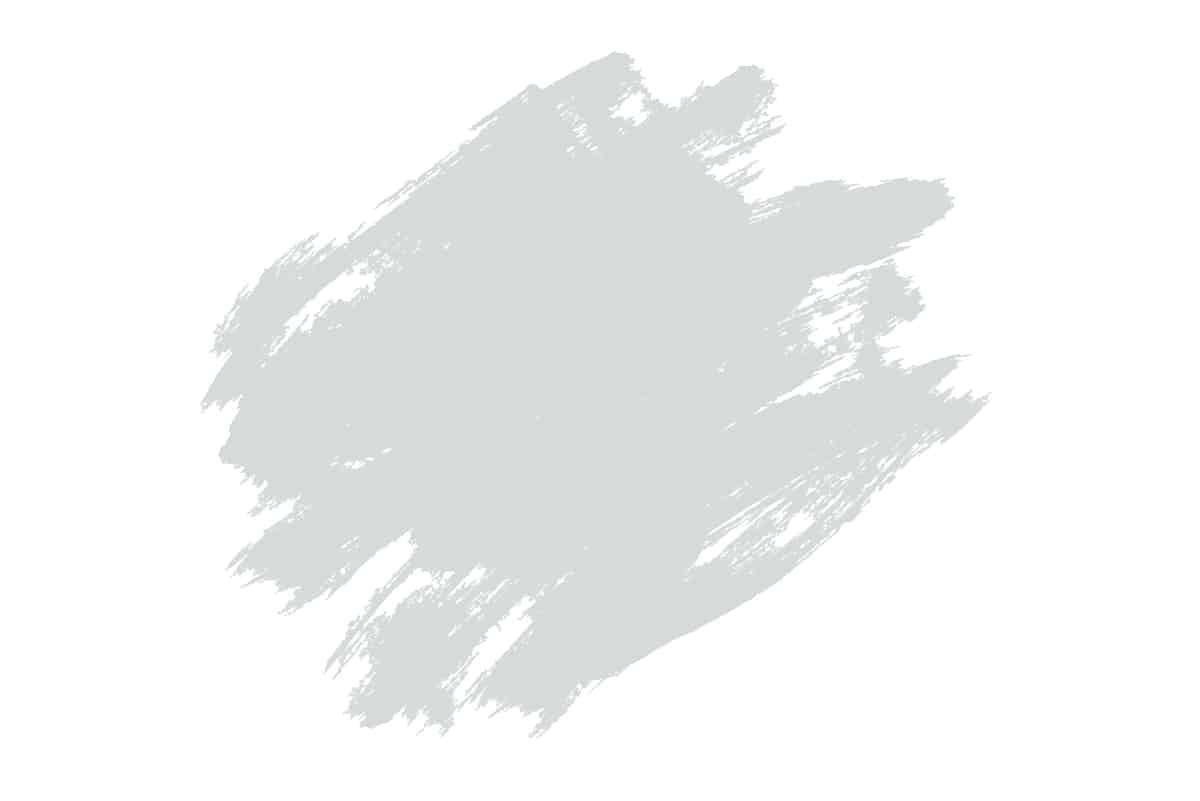 This paint color is based on the soothing hue of summer light passing through windows. It is a light shade of blue that can look almost white in bright light, and more blue-gray in low light. It can help a small hallway feel cool and airy, but will also work well in a spacious hallway for uplifting, positive energy.
Farrow & Ball explain that 'Borrowed Light' can be used in rooms with varying levels of natural light, stating "it works as well in a room deprived of light as it does in an airy sunroom."
Light of Dark Paint for Hallway?
If you're struggling to decide between light or dark paint for your hallway, you're not alone. Most people opt for a light color of paint on walls in the hallway because these rooms are typically quite small, and we have long been trained to believe that small rooms should be painted in light colors to make them appear bigger.
While light colors can help to make a small hallway feel more open and airy, this doesn't mean that dark colors have the opposite effect. In fact, dark paint colors in small spaces can make them feel bigger.
Light Hallway Paint Effects
Light-colored paint which has a large proportion of white in it will reflect light. When walls reflect light, an illusion of more space is created, helping to make small rooms feel less cramped. In order for this to work, though, you need to have existing light for the paint to reflect.
Light-colored walls work well in hallways that have windows or glass panels on the front door. Even a small amount of light can open up a hallway when the walls are painted in a light color because light shades don't absorb light the way that bright or dark colors do.
Dark Hallway Paint Effects
Dark paint can create the effect of receding walls, which can actually make a room feel more expansive. If you want a cozy or intimate atmosphere in your hallway, rich and dark colors like emerald green or navy blue will work well. Dark-painted walls appear to have more depth, creating the effect that the walls are further away than they actually are, which in turn can make a hallway feel more spacious. Dark walls can also be useful for hiding dirt and scuff marks.
The hallway gets a lot of foot traffic from people coming into the home, so it's a prime area for muddy boot stains or splashes of dirty water coming off of wet shoes. A dark-painted wall will hide these types of common hallway issues much better than a wall painted in a light color.