If you have a home with partially bricked exterior walls and some siding, it can be a challenge to choose a color scheme that's going to be appealing.
Tan-colored bricks are one of the more common shades of brick, along with gray and red bricks. When the time comes to replace your siding or refresh your existing siding with a lick of paint, think about what color is going to have the desired effect alongside the tan bricks.
Some colors of siding, like green, will make tan brick pop, while other colors, such as warm neutrals, will make the tan bricks less of a prominent feature. Here, we explore the best siding colors with tan bricks depending on the effect you want to achieve.
How to Tone Down Tan Bricks with Siding
When you begin to look for a home to purchase, one of the first things you usually notice as you arrive at the property is its curb appeal. Some people might buy a home based on how attractive it looks from the outside, but for many of us who buy homes, there will be some compromise.
If you compromise on curb appeal to get a home in the right location or to get a home that is big enough for your needs, then you may find yourself living in a property that you don't particularly like the outside look
Fortunately, there are many ways to improve the look of a home from the outside, including adding blooming hanging baskets, paving the driveway, painting the window frames, and changing the front door's color. Replacing the siding can also spruce up a home's exterior and give it a completely new look.
If your house has red-tan bricks combined with some siding panels, you can opt for a siding color that makes the tan bricks appear more prominent or a siding color that makes the tan bricks fade into the background.
If you aren't a fan of your tan-colored bricks, then you should choose a siding color that is going to tone down the look of the bricks. The best way to do this is to use a neutral color that isn't going to create a contrast.
Tan is a color that sits halfway between beige and brown and has distinctly warm tones. Tan is made up of some yellow and orange components, and in some lights, it can take on an orange hue. To help the tan appear more muted and subtle, choose another warm neutral for the siding.
Avoid any colors that contain blue or green hues, as these will make the warm tones in tan appear more prominent by contrast. Ideal siding colors to use to help tone down tan-colored bricks include:
Sand
If you want your home to have an overall light look, then sand-colored siding will work well with tan bricks. These are two colors that have warm bases, but despite their similarities, they are still different enough in both hue and shade to create a subtle contrast for interest.
The sand color you choose for the siding should be several shades lighter than the tan color of the bricks. Otherwise, the overall feel will be too bland and flat.
Black
Black is not a warm neutral, but it is a pure neutral. This means that it doesn't give off cool tones and won't contrast with tan bricks to make the color more vibrant. Black siding is an excellent choice alongside tan bricks if you are going for a gothic or formal style for the exterior of your home.
Mahogany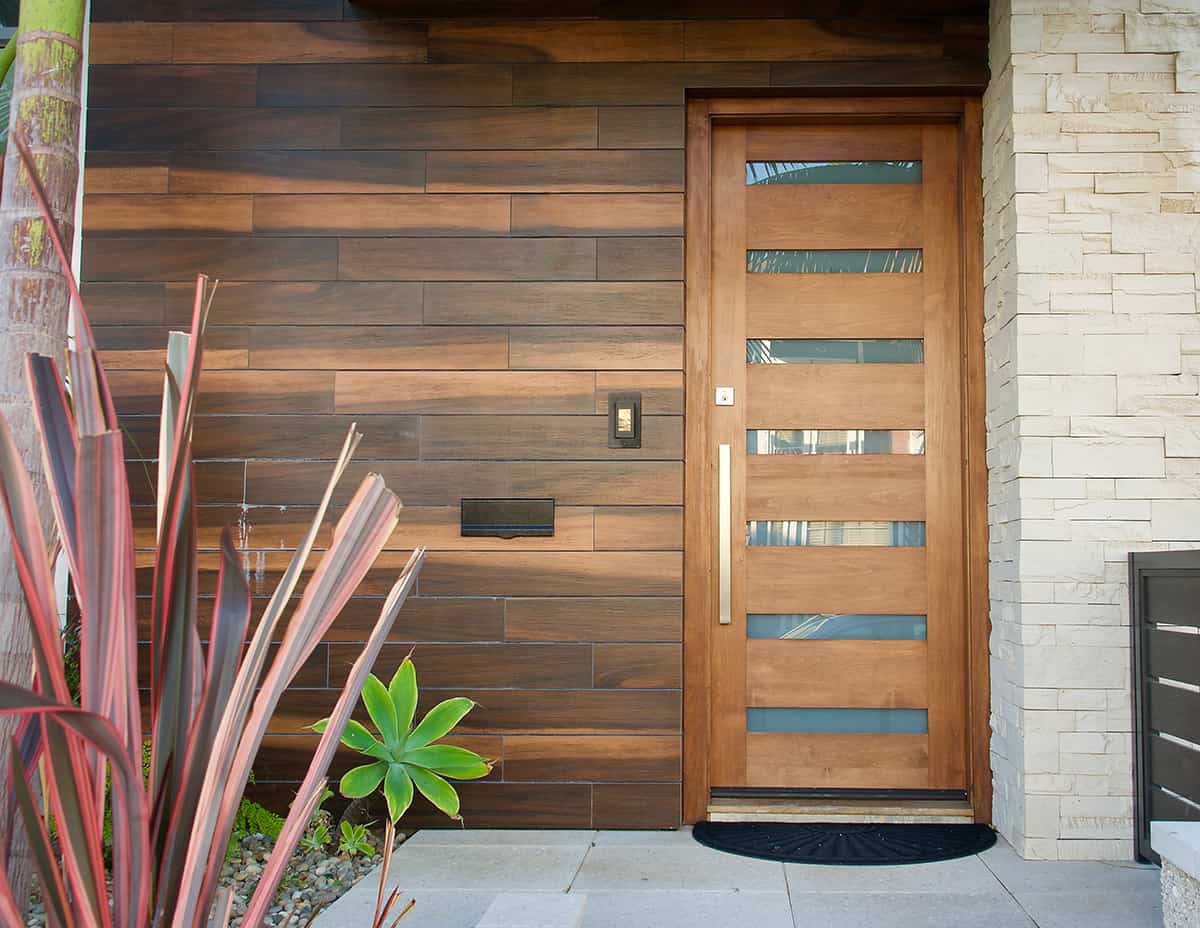 If you opt for real wood siding instead of PVC or composite-based siding, then you can choose a wood stain color rather than a solid color.
A warm dark wood stain such as mahogany or teak will be a good choice because the depth of color will provide a shade contrast against the tan bricks; the hue won't create contrast, and therefore, the tan brick will be toned down.
Contrasting Siding Colors With Tan Brick
If you love your tan bricks and want to make them appear even more bright and vivid, you can achieve this by using a contrasting color for the siding. Tan bricks have a slightly orange tone, and the contrasting color for orange is blue. You can easily find the contrasting color for any color by looking at a color wheel; contrasting colors (also known as complementary colors) sit exactly opposite each other on the color wheel.
You can also create contrasts with colors that are not quite opposite each other but close enough. For example, green will also create a contrast against tan because it is next to blue on the color wheel and opposite red. If you want to make your tan bricks pop, consider these contrasting colors:
Sage green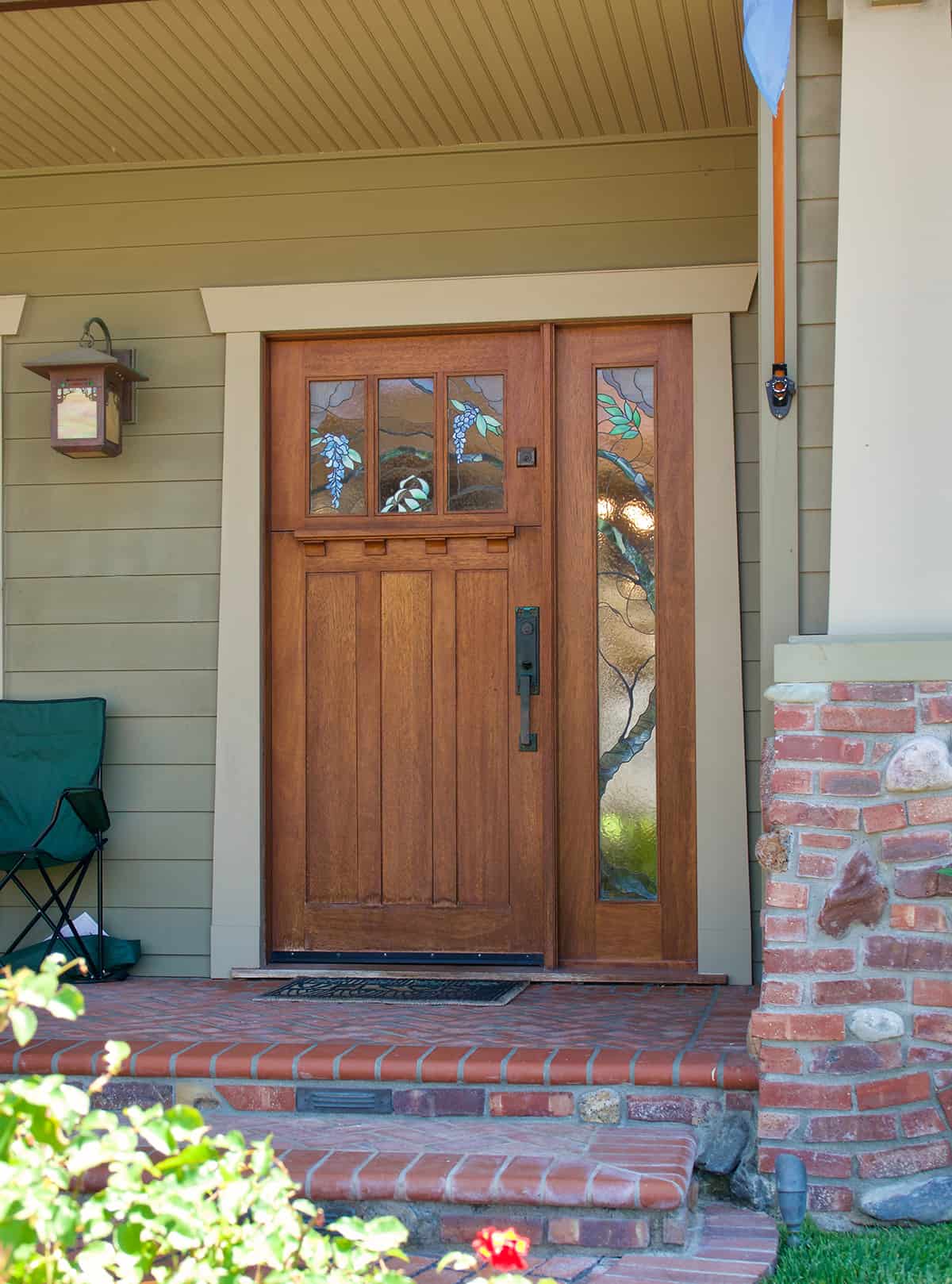 Sage green is a subdued shade of green with a small amount of gray to give it a muted look. This color pairs beautifully with tan bricks to create a classic cottage or farmhouse style.
Despite being contrasting colors, sage green, and tan are quite subtle in the shade, and therefore, they achieve a look that is pleasing to the eye without overstimulating.
Navy blue
Navy blue is a deep shade of blue with a cool base that will contrast against the warm base of tan bricks. As a dark color, navy blue isn't bold or intense, so it creates a pleasant, low-key contrast with tan bricks.
Navy blue is cool enough to make tan bricks pop and appear more vivid but dark enough to avoid an overwhelming contrast.
Sky blue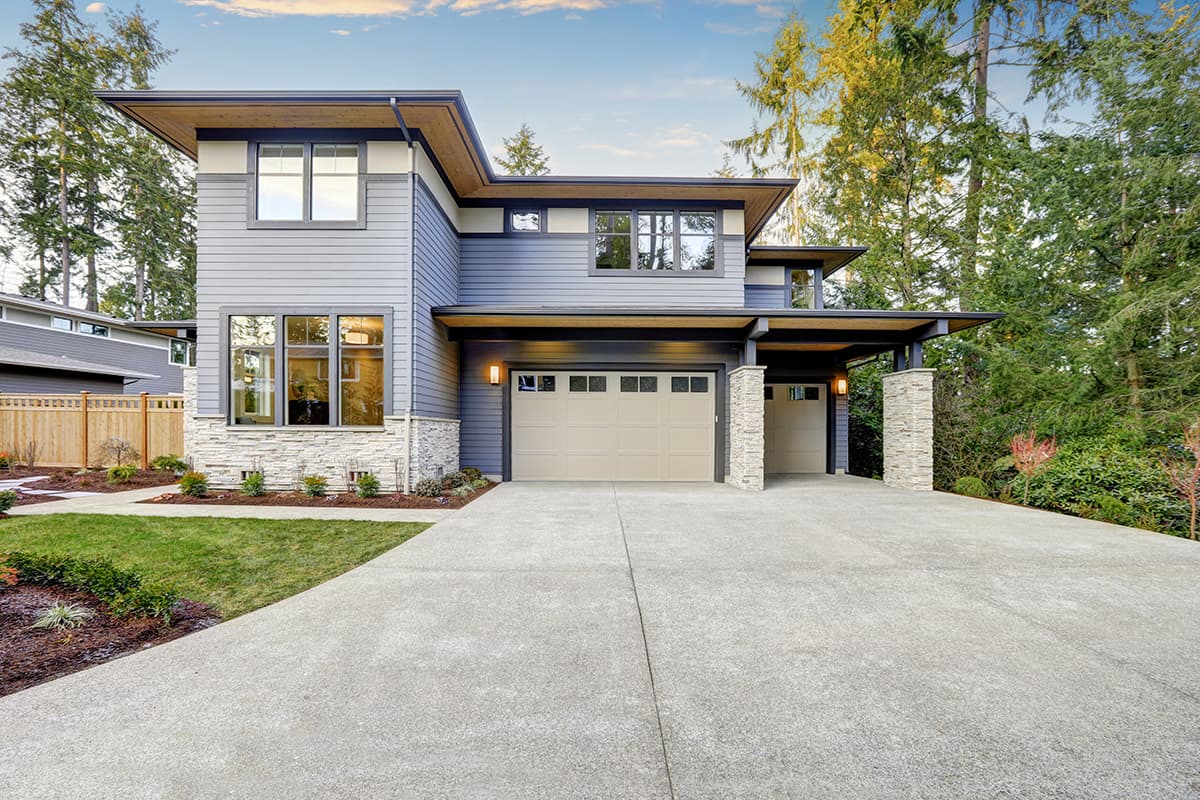 If you want a fun and lively look for the exterior of your home, then sky blue is the color of siding to choose from alongside tan bricks. Sky blue is a mid-level blue with relatively strong saturation, creating quite an intense contrast against tan bricks.
It's worth remembering that tan itself is a fairly subtle color, so the contrast won't be as strong as if you were pairing sky blue with orange, but it will still be quite vivid. Sky blue siding next to tan bricks will allow the bricks themselves to appear brighter, and the tan bricks next to the siding will ensure the siding appears more dramatic.
Gray
If you want your tan bricks to have some contrast with your siding but you prefer a neutral color palette, then gray is the color for you. Any shade of gray siding will work with tan bricks, from a soft dove gray through to a deep charcoal. You could also consider warm shades of gray, such as greige or taupe, though these colors have warm elements and, therefore won't contrast as intensely.
Gray siding is extremely popular with any brick color because it never fails to give a fresh, modern look to a home. Lighter shades of gray will create a more subtle contrast with tan bricks, compared to darker grays that will contrast more obviously.
Best Siding Colors for Tan Bricks
The best siding color to use with tan bricks depends on a number of factors. You should consider the effect you want to achieve. do you want your home to stand out from the crowd or blend into the local scenery? Do you want to use a classic color palette or try something more unusual?
Are you a fan of modern home exteriors, or is your style more in keeping with a traditional theme? Once you have established answers to these questions, you'll have a better idea of which siding colors will be the best choice to pair with your tan bricks.
Traditional style
For a traditional look on the exterior of your home, warm, neutral shades work best. Consider beige or sand-colored siding, as these are muted, inoffensive colors that aren't going to create stark contrasts with tan bricks.
Very muted, cool colors can also work for a traditional look, especially for cottage or coastal-style homes. Consider a soft blue-gray siding or a pale olive green siding in this instance.
Modern style
Curb appeal with a modern edge can be achieved by using a range of different siding colors with tan brick. A dark, cool gray siding will appear clean and contemporary with tan brick, or opt for flat black for a bolder style. Dark blue shades are good for achieving a modern look, especially with warm-toned bricks.
Quirky style
If you want your house to showcase a fun and quirky side to your personality, opt for siding in a less common or obvious color. Lavender-colored siding will contrast against tan bricks and make for a richly floral-inspired look, or you could opt for emerald green if you want to take inspiration from nearby woodlands.