Cooking is the best when it is enjoyable, and for it to be enjoyable, we need to be creative and spontaneous. This does not mean that we do things the hard way. There are specific tools that are not only helpful in the kitchen but are considered a necessity, especially during baking, which involves the chef at work unleashing their creativity.
Using such tools helps the chef to finish the task correctly and swiftly. The same goes for kitchen gadgets. Let's face it. Cooking consumes so much of our time. This is where kitchen gadgets can help you. Some kitchen gadgets can be considered as essentials since they make the cooking activity a breeze. With the increase in busy lifestyles at every house, it has become an absolute necessity to utilize tools and gadgets to save a lot of time.
Types of Kitchen Measuring Tools
Here are some of the top measuring tools that should be in every kitchen to make life easier.
1. Measuring cups – liquid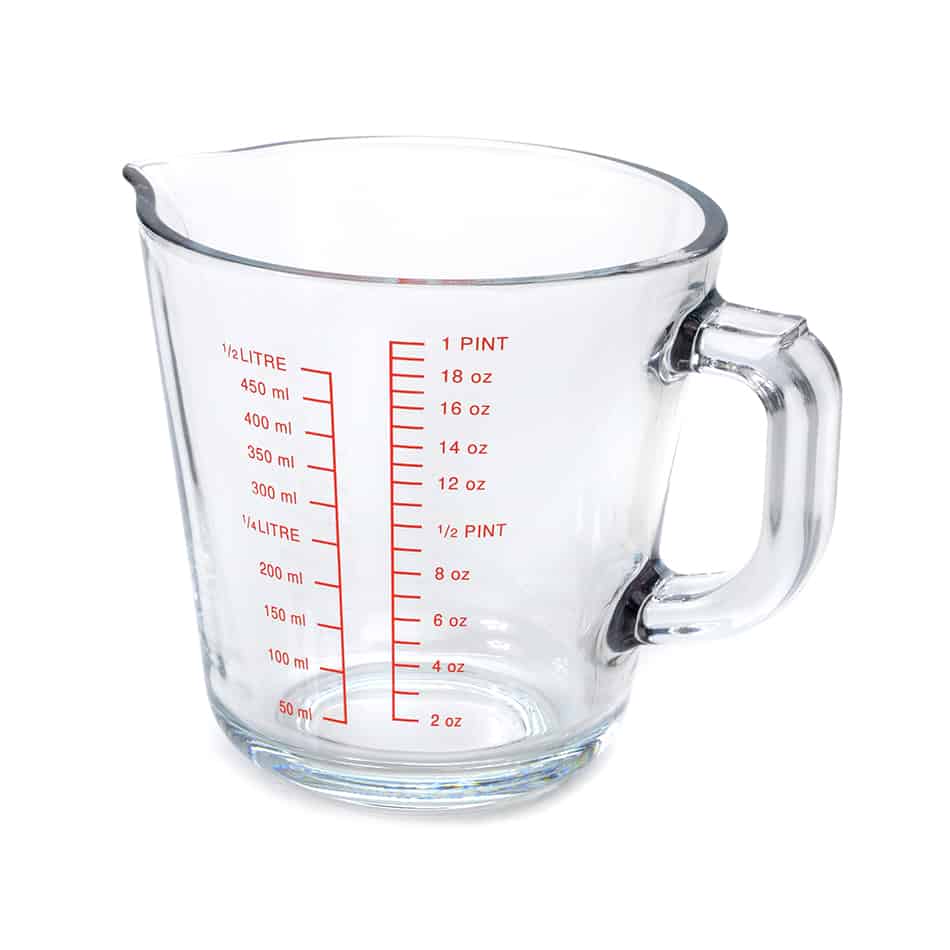 Measuring dry and liquid ingredients need separate measuring tools. For liquid, measuring cups are usually available in 1 cup, 2 cups, 4 cups, and 8 cup sizes. The most used cup size among various households is the 2-cup. When the cup sizes increase, like the 4 cups and 8 cups, you can also use them as a mixing bowl. Therefore, it is practical to own these tools. Certain cups have measuring units listed on them like teaspoons, ounces, grams, milliliters, tablespoons, etc. Glass measuring cups are more sought after than plastic because of their properties.
2. Measuring cups- dry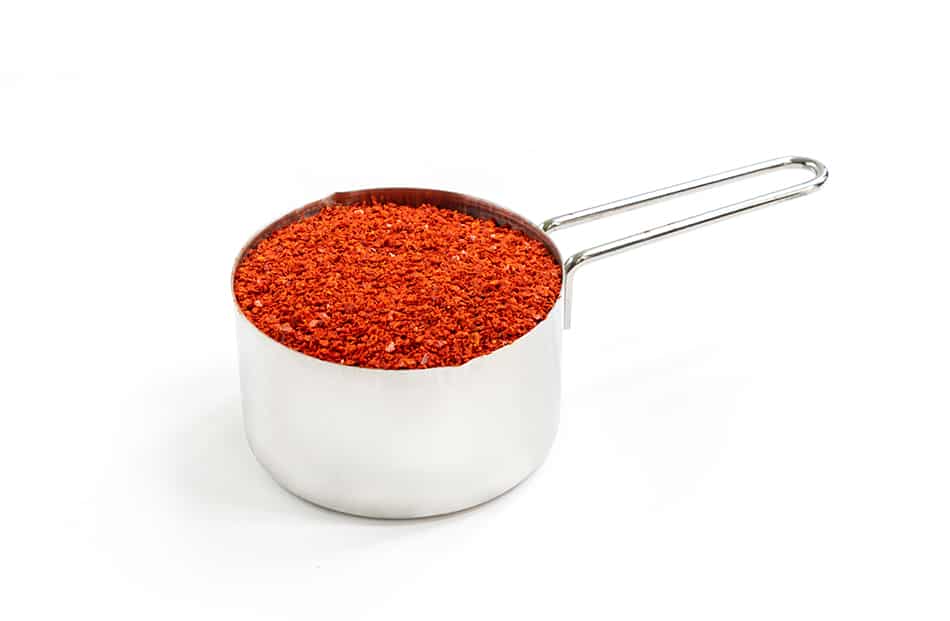 Measuring cups meant for liquid cannot be used to measure dry ingredients. A set of measuring cups meant for dry ingredients include ¼, 1/3, ½, and 1. Here, stainless-steel measuring cups are more sought after than plastic. Stainless steel is comparatively durable and can withstand the heat of the dishwasher without deforming like plastic. Cups that come with a spout should be avoided for pouring because this can impact your ingredients' measurement.
3. Measuring spoons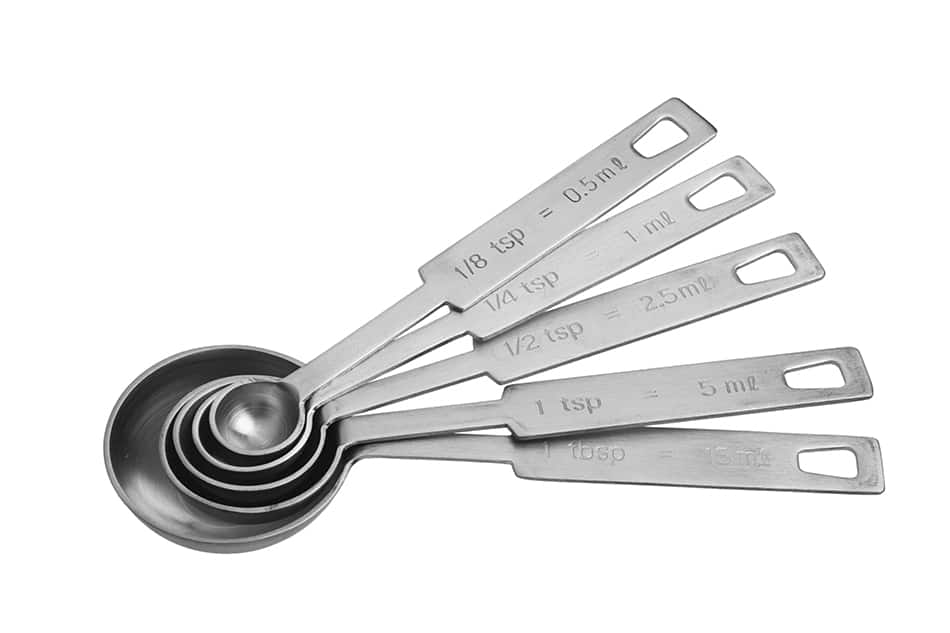 Measuring spoons are available in the market in sizes of 1/8 ¼, ½ one teaspoon, and one tablespoon. The best material for measuring spoons is stainless-steel. It is advisable to have two sets of measuring spoons for your daily cooking. One set should be kept aside for dry ingredients like spices, and another set is to be used for liquids. This will eliminate the requirement of cleaning the spoons between measuring wet and dry ingredients. If you purchase spoons that are narrow-shaped instead of rounded, you can fit them into various jars.
4. Scale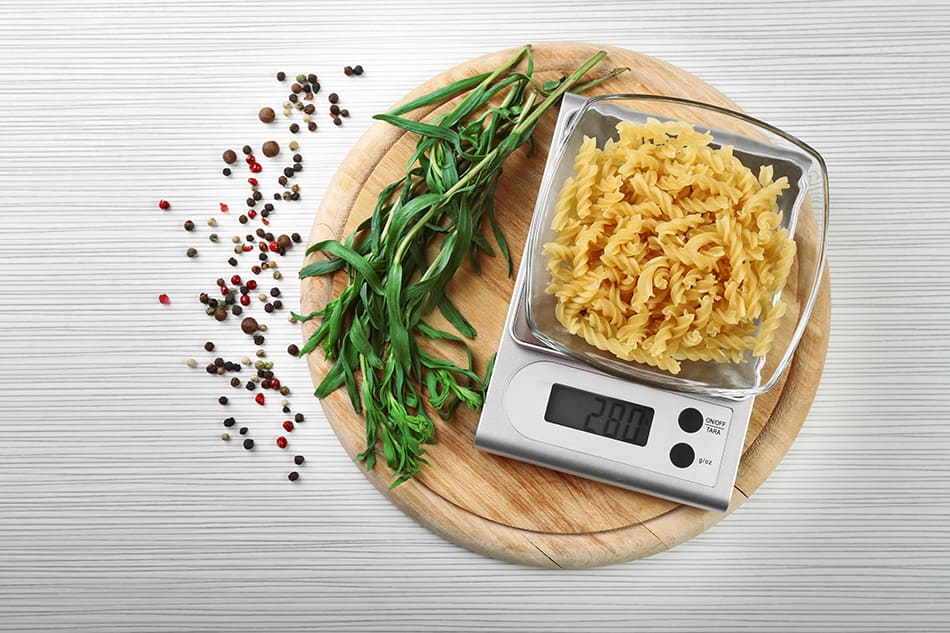 A very important tool that needs to be at your side while baking is a scale. You can achieve maximum accuracy by measuring the ingredients in terms of weight rather than volume. For measuring flour or baking powder, a scale will be required. Using a scale will eliminate the requirement of other tools. All the dry and wet ingredients can be poured into a bowl and weighed on a scale.
If you can spend some extra money on a digital scale, that will be even more convenient. A digital scale can provide the measurement in different units like kilograms, grams, ounces, and pounds. The perfect scale will reset to zero when you measure the next ingredient. These scales also have auto shut-off, which makes them more power-efficient.
5. Instant-read thermometer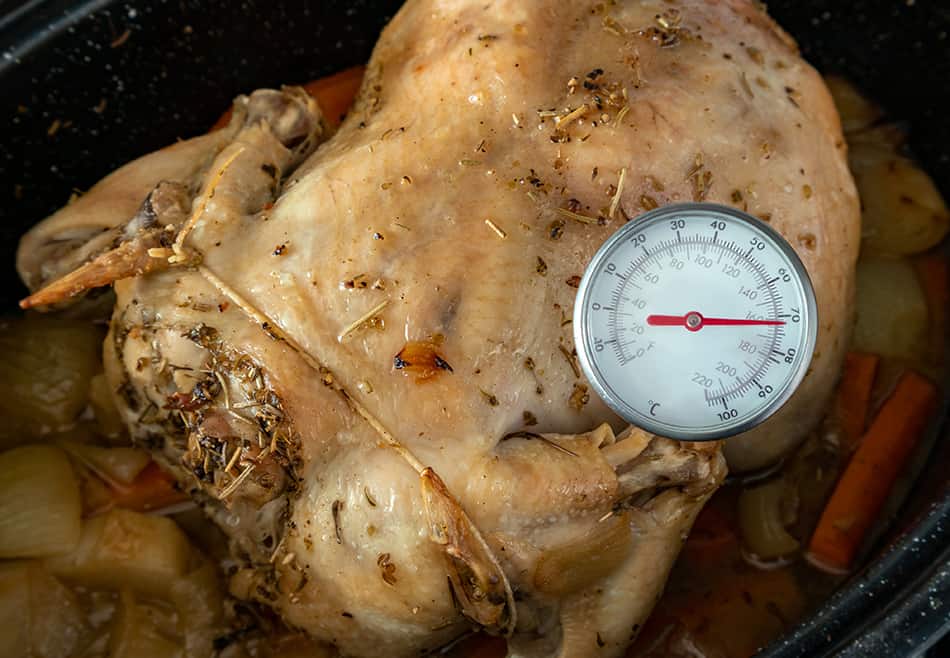 As the name suggests, the thermometer measures the temperature instantly. The advanced models can measure in just 3 to 5 seconds since they have fast measured time, A splash-proof design to avoid liquid ruining the circuit system, and a good temperature range (572 degrees F) will ensure that you will not require a deep-fry thermometer (for loaves of bread and meats). For bread-making, a temperature range of 200 to 210 degrees F will ensure the bread is ready.
6. Oven thermometer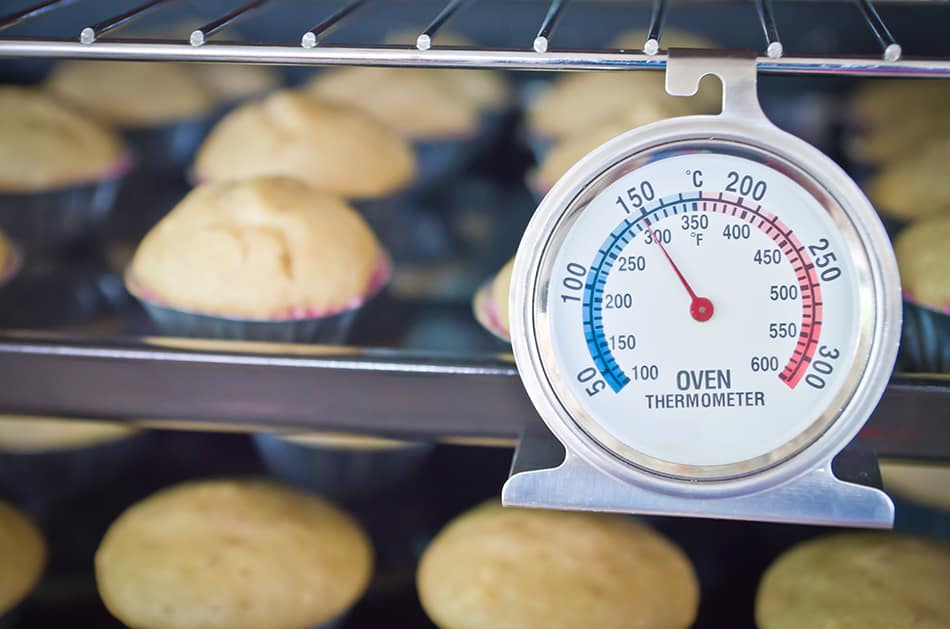 It is not very uncommon for the oven to function too hot or not hot enough. This is why you require an oven thermometer-to know the accuracy of your oven. This is a vital tool when you are following recipes. Your dish's chances of achieving the perfect taste are more when you follow the exact conditions that the creator of the recipe used.
7. Timer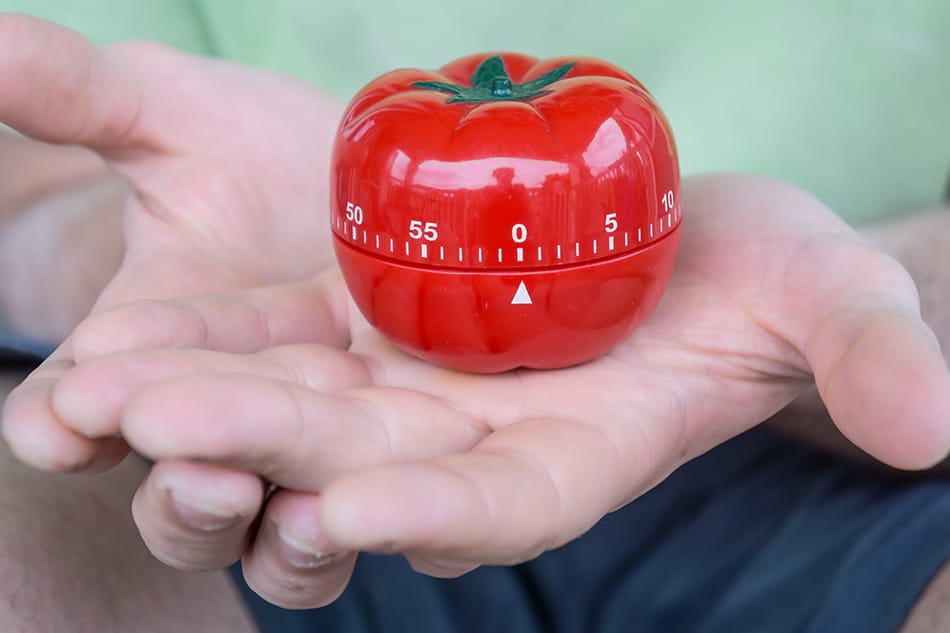 To keep yourself organized and ensure distractions don't ruin your food, a timer is required. A timer will help you to stay on track. There are so many types of timers available in the market for kitchens. There are built-in probes for ovens, which will beep once the required temperature is achieved. These timers are for functions that involve roasting meats. It is advisable to set your time early so that you can check on browning and other such variables.
8. Jars with measuring marks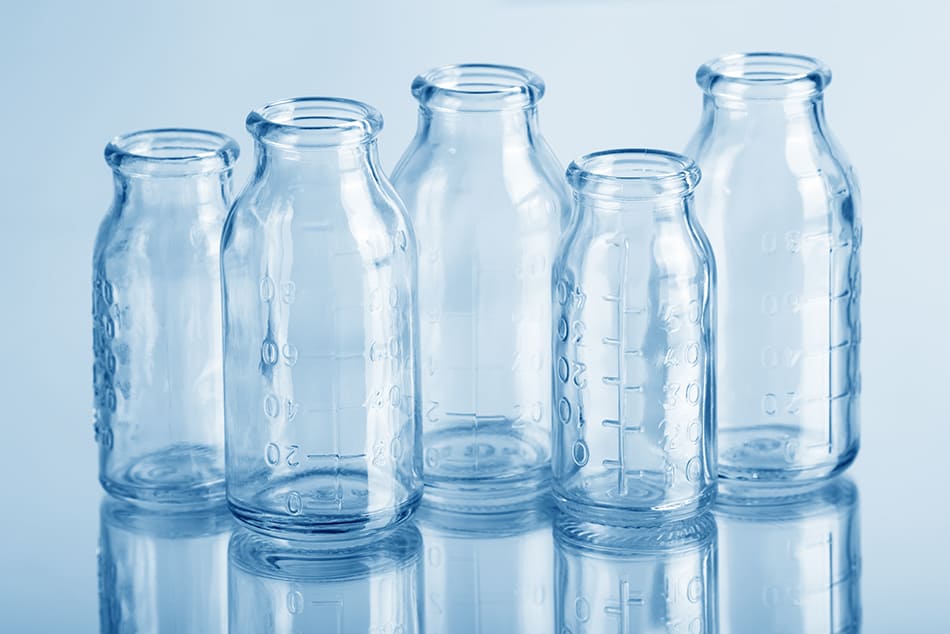 Last but not least, the canning jars with measuring marks are used to store various ingredients. They are ball wide-mouth jars with markings (in millimeters or cups) on them. Storing egg whites and homemade purees is possible, and reviving them from the jars will be easy. What's more, you will know how much quantity of the ingredient is left so that you will know what to add to your shopping list. Homemade salad dressings can become such an easy task because you can measure, mix, and store them in the same container.
Types of Kitchen Measuring Gadgets
Just like measuring tools, kitchen gadgets play a vital role in making cooking super fun. You will wonder why you have never purchased them before! Here are some of the top kitchen gadgets that can make your life easier and save time.
1. Food processor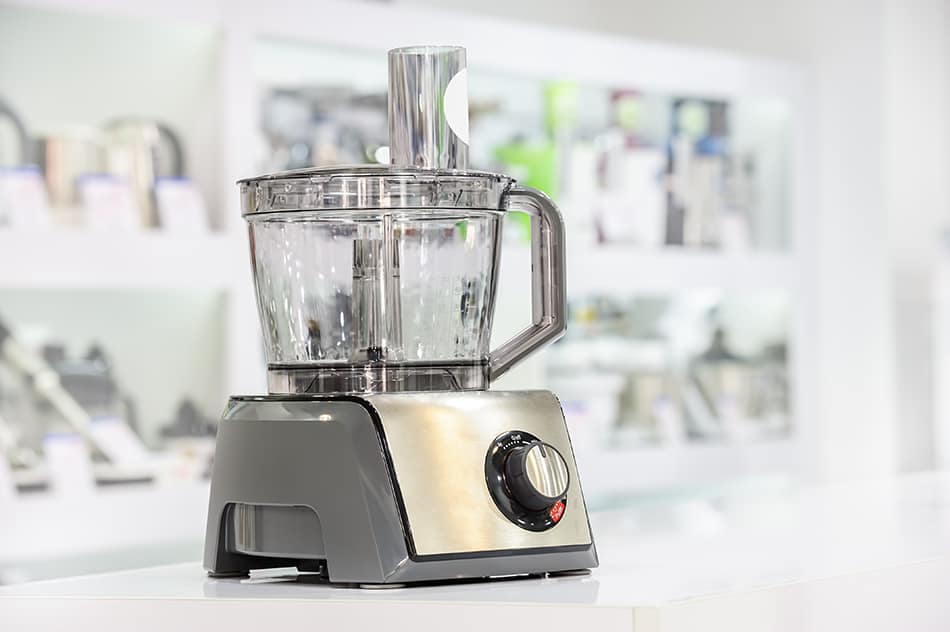 A food processor is one of the most beloved kitchen gadgets found in many households. It comes with switchable blades for processing different food items efficiently. Using this gadget, you can shred a big block of cheese or slice a stick of pepperoni. It is much cheaper to purchase a block of cheese than pre-shredded cheese, which is available in the supermarkets. You can use it to make peanut butter, whipped cream, mayonnaise, or even chop any vegetable in just a matter of seconds.
A food processor is used frequently for making dips and pates. Lip-smacking guacamole and hummus can be made in just minutes. Food processors are also super easy to clean, and it's always considered superior to make homemade food rather than buying packaged grocery store foods. So, the food processor is necessary for every kitchen and bound to save you loads of time, and once you begin using this, you will wonder why you had not bought this gadget before. When choosing the perfect food processor, ensure you buy a sturdy model that will withstand heavy loads over the years. A mandolin is similar to a food processor but is used for small quantities.
2. Slow cooker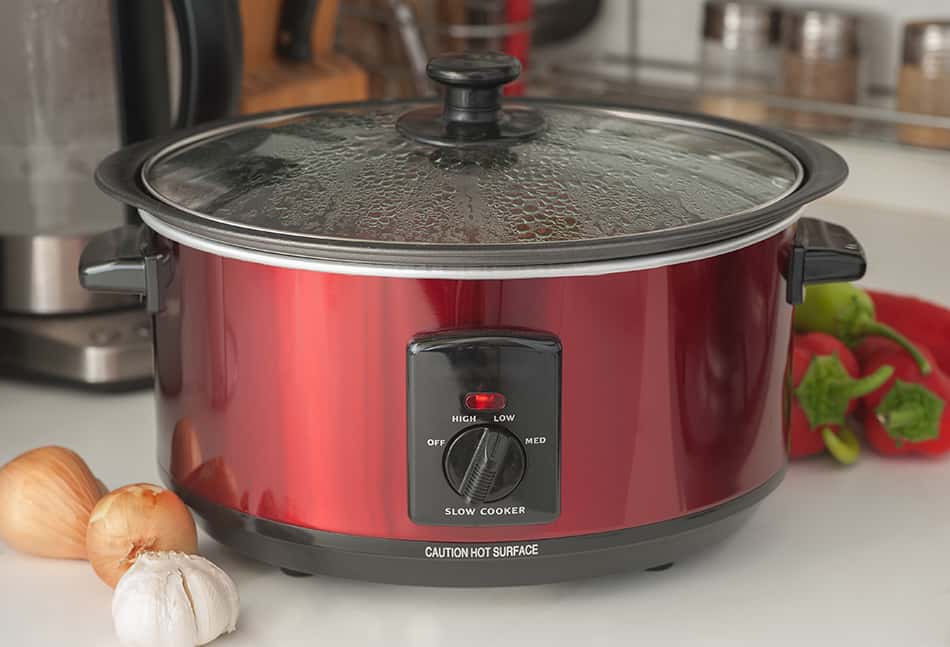 The next on the list is a slow cooker, which is also popularly known as a crockpot. By using a slow cooker instead of the oven, you save a large amount of energy. It is an efficient way to heat or cook up leftover food like meat and vegetables; you just have to throw them in with some broth, allow it to cook, and have tasty soup. The easiest way to cook chicken for pot pies or casseroles and make your very own chicken broth is by using a slow cooker. You have to season the chicken, toss in some chopped onions, add 3 to 4 cups of water, and cook it on low for 9 to 10 hours.
Another wonderful thing about the slow cooker is that it can fit easily into any busy family's schedule. Many family members have their food at different times. By using this method to cook, each member can eat a hot meal without having to cook at different times. It is highly advisable to spend a bit more and get a sturdy slow cooker to last longer, even though you can get cheap ones for as low as 20 dollars. The advanced slow cookers can slow cook, brown, and steam. Start using slow cookers, and you will be awestruck by the amount of time you can save.
3. Rice cooker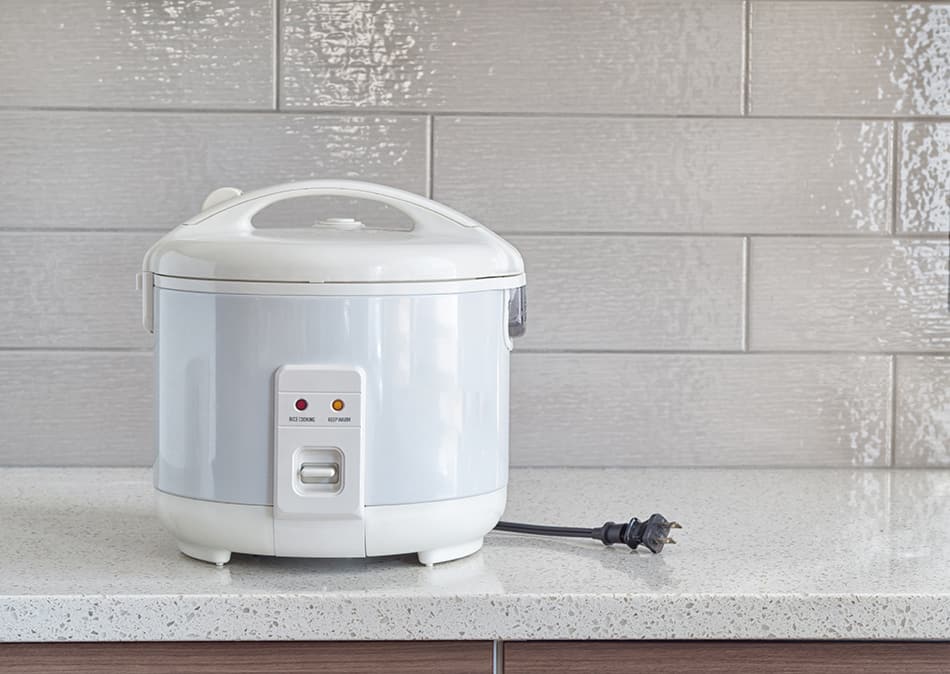 This is one of the must-have kitchen gadgets. Rice is considered a staple in many parts of the world. Whether white or brown, the rice cooker can cook your rice to perfection every time.
By using a rice cooker, you can avoid overcooking, burning, boiling over, or drying out rice without sufficient water and other discomforts. So many obstacles can be removed by using the rice cooker. The cooking vessel has measurements marked on it, so you do not have to assume or guess the amount. Just put in how much rice you want, fill it with water up to a particular level, place the container in the cooking chamber, turn it on, and press the "cook" button. That's it. It is as easy as can be!
The rice cooker is also used for making oatmeal for breakfast or dinner. There are varieties of recipes available on the internet. Pick the one you like, toss the ingredients into your rice cooker, do your work for about 20 minutes and come back to your rice cooker. Your meal will be cooked and ready to eat!
4. Juicer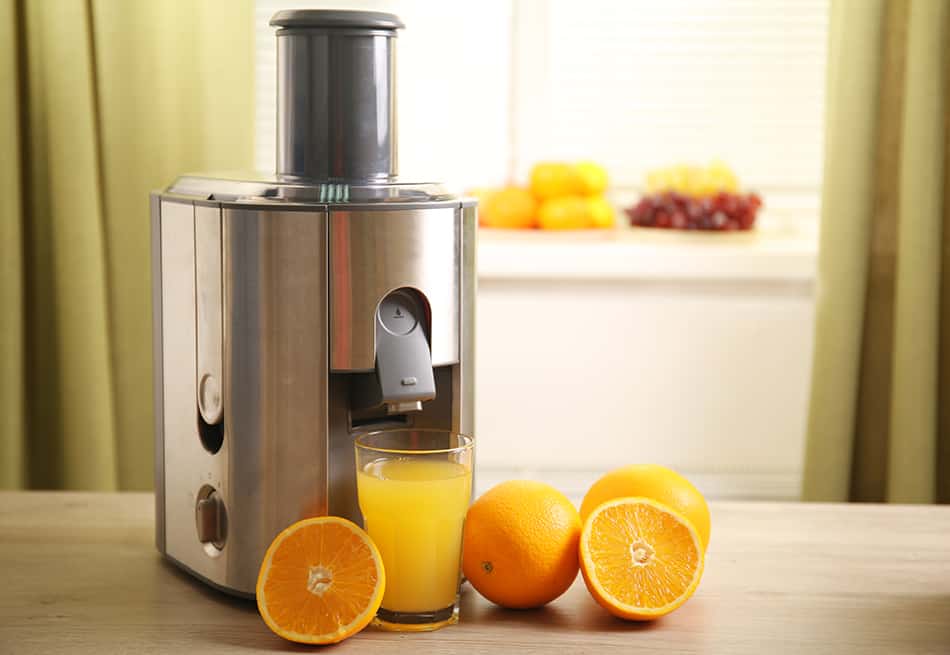 A juicer is available in every household. It is one of the most bought kitchen gadgets. If you have one lying around but don't use it, start using it. You will be surprised by the amount of time you can save. Juicers are not only meant for squeezing lime, lemons, and varieties of fruits for juice but can also be used for juicing vegetables as well. Juicing manually consumes so much of your time and energy.
With a juicer, you can extract the most juice without using your energy and be done in a matter of minutes. You also don't have to worry about the seeds or pulp in your juice since the juicer separates the seeds from the juice. Freshly squeezed juice is far superior to the packaged juice available in your local grocery store. It is no secret that that packaged juice contains preservatives.
Enjoy the refreshing feeling that homemade juice offers you. Juicers are available for a price of around 12 dollars. It is advisable to spend more and go for durable ones. It is also recommended to purchase the masticating juicer rather than the centrifugal juicer. This is because masticating juicers are more efficient, and a lot more juice can be obtained out of it.
5. Blenders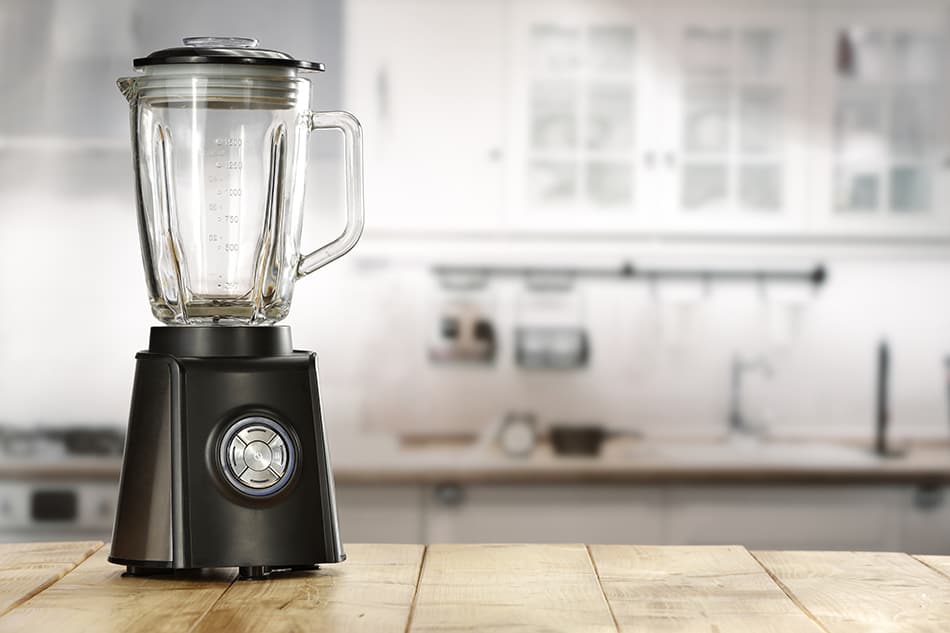 Next on the list are blenders. A blender that costs around 20 to 50 dollars will suffice. With this essential kitchen gadget, you can make blended cocktails, smoothies, and sorbets from frozen fruits and juice. Blenders are usually available with glass carafes, and this gives a snazzy look when placed on the kitchen's countertop. Some blenders also come with extra special blades and carafes, which allow you to grind grain. Many households own a blender but forget to use them as new gadgets start taking over the market. You should not underestimate this kitchen gadget because it not only saves you time but will help you regularly create varieties of a recipe.
Extras to Help Use What You Measure
1. Rubber spatulas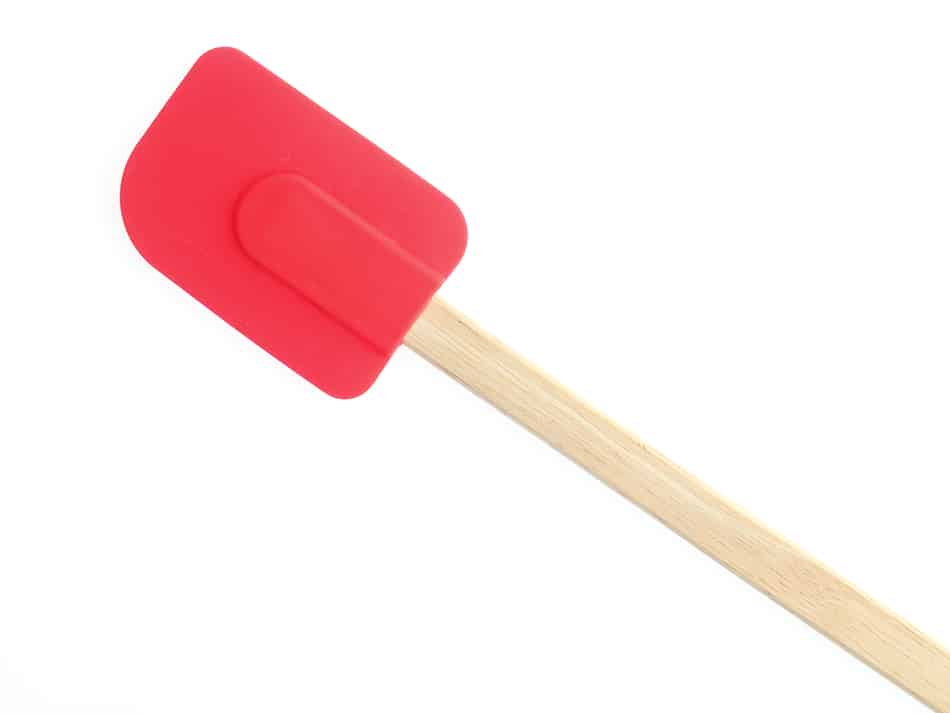 Owning a good set of rubber spatulas will make your life so much easier. It saves time and money by utilizing every bit of that mayonnaise in the bottle or pouring every bit of that batter you just prepared. For spreading condiments, there is nothing better than rubber spatulas. They are so much better than butter knives and can do the job in one fell swoop. When you make a big batch of sandwiches for a party, you will appreciate how efficient rubber spatulas can be.
2. Four-sided stainless steel grater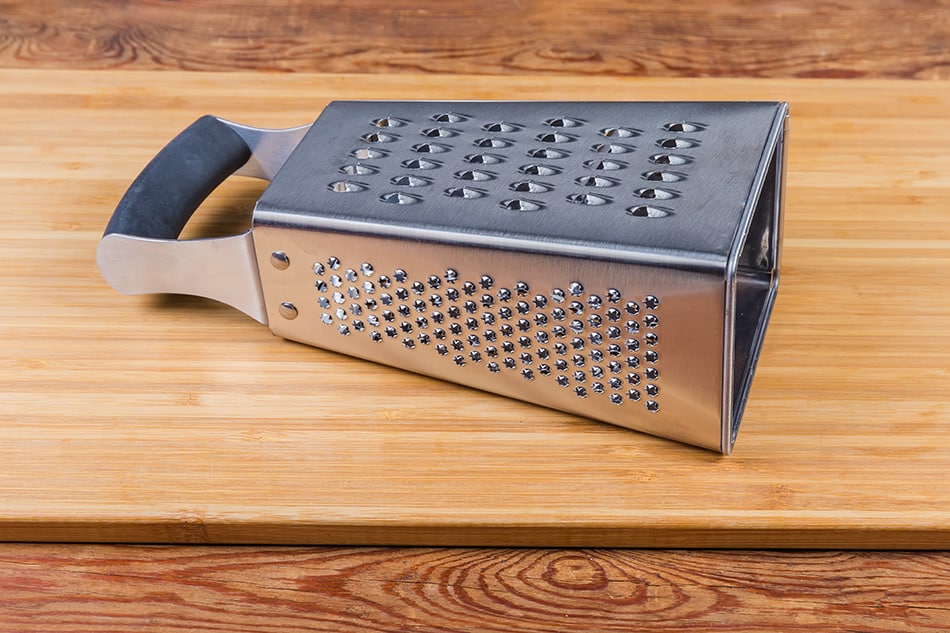 A four-sided grater is not only saving you time while shredding a block of cheese, but it can also grate all types of raw vegetables. Name any vegetable, be it carrots or potatoes, and the grater will grate them for you. You do not have to spend your time or energy grating if you utilize the four-sided stainless steel grater. It is much faster than chopping with a knife. A mandolin is also a great substitution for a grater when a small quantity of food is involved. If you have the liberty to spend much more, a food processor will be the best option as it is much quicker and efficient.