For decades, front porches have been an important section of most of the buildings constructed (residential, commercial, religious, etc). The architecture has always evoked a sense of ease and warmth due to its simplicity yet refinement. Even though other components and parts of the house get more consideration and the constant adjustment in home styles and designs, the porch has never completely gone out of style.
While considering constructing a porch or remodeling an old porch, consider your home's current design in view when selecting porch designs. The elevation of the eave is a critical feature that many people consider when choosing a design. If your house is just one story, you'll want to consider one-story porches. If you have a two-story house, you have the option of constructing a one-story or higher deck, but you must use the limited space between the first-floor and second-floor windows.
When considering the type of front porch you want for your residential home, there are some important things to take into consideration. To list a few, there are railings, boards, and lighting. Porches come in various types, and therefore, it can be overwhelming to choose the right porch for your home. To make your decision easier, here are different types of front porches you could choose.
Screened-In Porch
A screened porch is precisely what the name implies; it is a porch that is screened. Let's say you have a farmer's porch, but instead of having the open-air factor, the porch is screened, which means you can still enjoy the outdoor scenery but in a more controlled environment.
By adding a screen around your porch, your porch-sitting moments will not be affected by the weather or pestering bugs and insects. Some of the pros of a screened-in porch include:
Appreciate nature without the insects and bugs: Being outside is fun until you have to deal with all of the insects and bugs that come out at different times of the day and night. You can enjoy the weather without having to deal with bugs and insects if you have a screened-in porch.
Enjoy quality time with your family: A screened-in porch enables you and your loved ones to enjoy spending time together, whether it's playing games or eating dinner. Your screened-in porch can be used for a variety of activities that your family can enjoy together.
Entertaining friends and family: It can be used as a gathering spot for your friends and family to enjoy nature. You'll be surprised at how much everyone enjoys a small get-together on your porch.
Observing your quiet time: If you want to read or nap outside, the screened-in porch is a great place to do so. You can relax and enjoy yourself on your screened-in porch by spending as much quiet time as you can maintain. You can use it as a resting porch.
A secured place for children to play: If you have children, allowing them to play on the porch on rainy days or in adverse conditions is ideal. Young children love to play on the porch as well.
Increases property value and aesthetic appeal: Most people are unaware that a screened-in porch increases the value of their home while also improving aesthetic appeal. When it comes to selling your home, this is extremely useful.
Here are some ideas for screen-in porches.
Farmer's Porch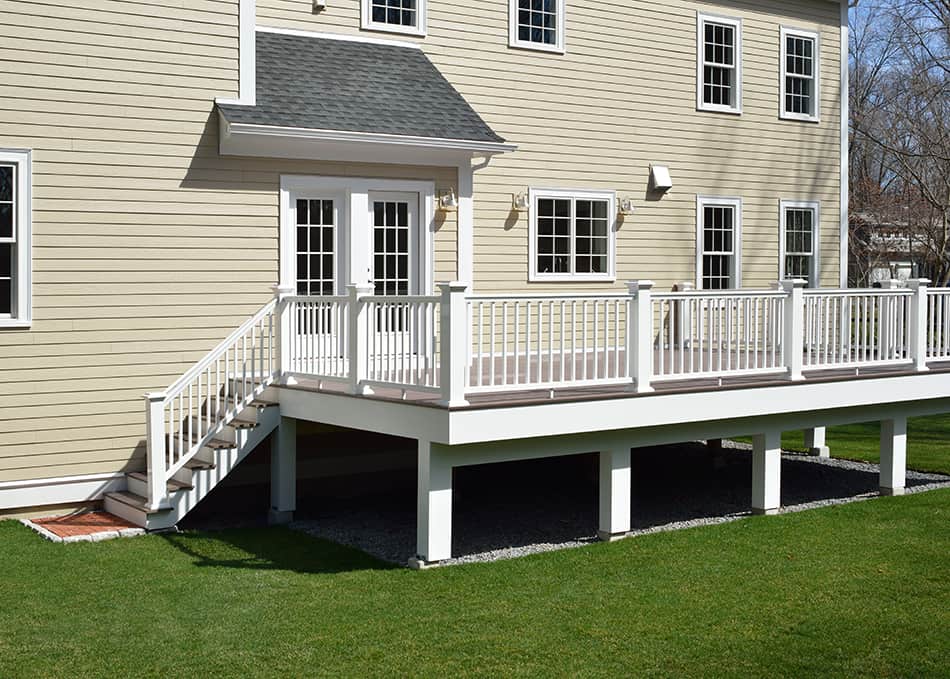 A farmer's porch is also known as an open porch, and it is commonly seen on old New England homes. Farmer's porches can wrap around the sides of the home or run along the front of the house.
One can recognize these porches by sturdy beams that are usually placed to support the structure. With a farmer's porch, you will be able to enjoy an additional area to live in an outdoor environment. Apart from having protection from the rain and a beautiful space to sit and relax, these porches will provide your home with a traditional look and feel. There are various types of farmer's porch; these include:
Elevated Farmer's Porch: A typically constructed farmer's porch encircles the facade of the building. It can be raised or rest on the ground, with a broad, open staircase leading to the deck. Elevated farmer's Porch frequently has ornate posts and robust railings. They frequently use white lattice under the framework to give it a more polished appearance.
Ground Level Farmer's Porch: This porch design has the same enclosed deck and solid posts as the previous one. They can, though, only have a single step rather than a complete flight of stairs. Porch swings, rockers, and comfortable outdoor furniture are popular in this style, as they are in most farmer's porches.
Southern-Style Farmer's Porch: These porches have the same country feel like a farmer's porch, but they are usually stacked and elaborate. In contrast to the smaller, less intricate supports seen up north, they are often supported by colonnades (or long columns).
Bungalow Porch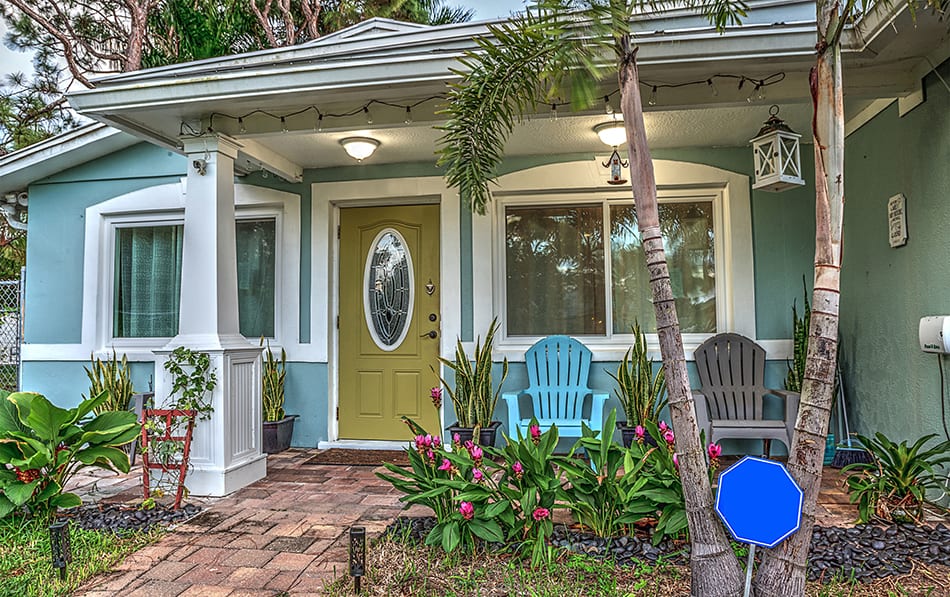 Bungalow porches are commonly used in Florida, and bungalow porches provide a front area that is open to the yard, allowing you to extend your living room. Typically, these porches have oversized timber, stone, or brick columns or pillars.
In bungalow porch, the most popular flooring options are oak, asphalt, and ceramic tiles. Bungalow porches are traditionally furnished as an extension to the living space, with rustic furniture.
The bungalow porch is either topped by a roof or a pergola, but some newer styles mix the two for the best of both worlds. The roof is usually supported by thick beams or columns and is located beneath a front-facing gable. The most typical supports are battered (tapered) wooden posts atop robust brick or stone pedestals. These posts may also be divided into groups of two to four.
Wraparound Porch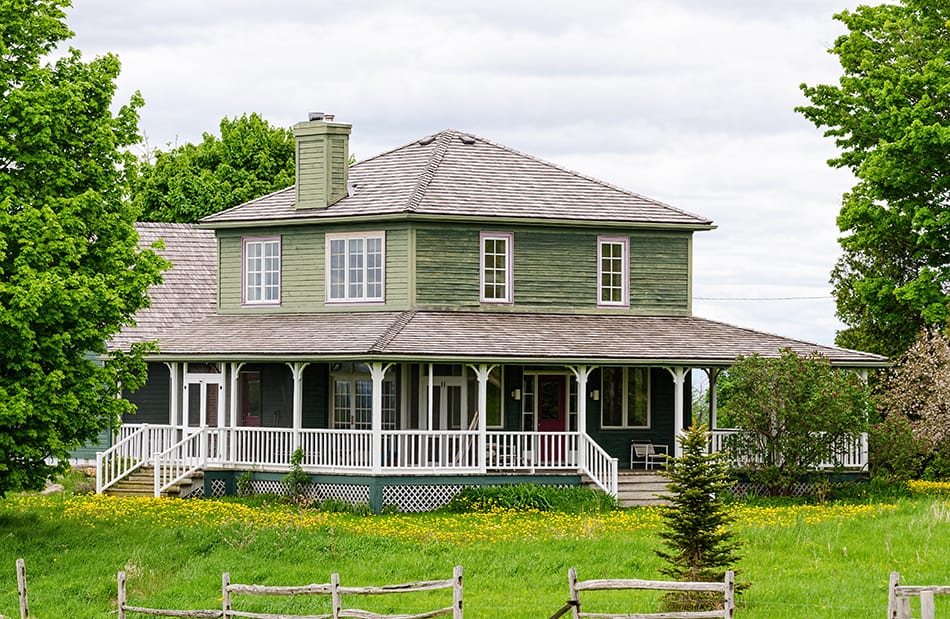 One of the most common types of front porches for homes is the wraparound porch, which is almost always seen on Victorian-style homes. They're perfect for areas with mild weather for the majority of the year, making them a great choice for apartment complexes.
The outdoor furniture such as a porch swing, rocking chair, chairs, tables, and more can be displayed on this type of porch. Wraparound porches are popular because they allow people to spend more time outside than other types, and they can even have a ceiling fan.
Gable-Style Porch
A narrow Gable-style porch sits at the top of a stepped path leading to the entrance of a house; these few steps have a landing before actually accessing the doorway. The porch has a ridged, dual-pitched, and gable-style roof.
Portico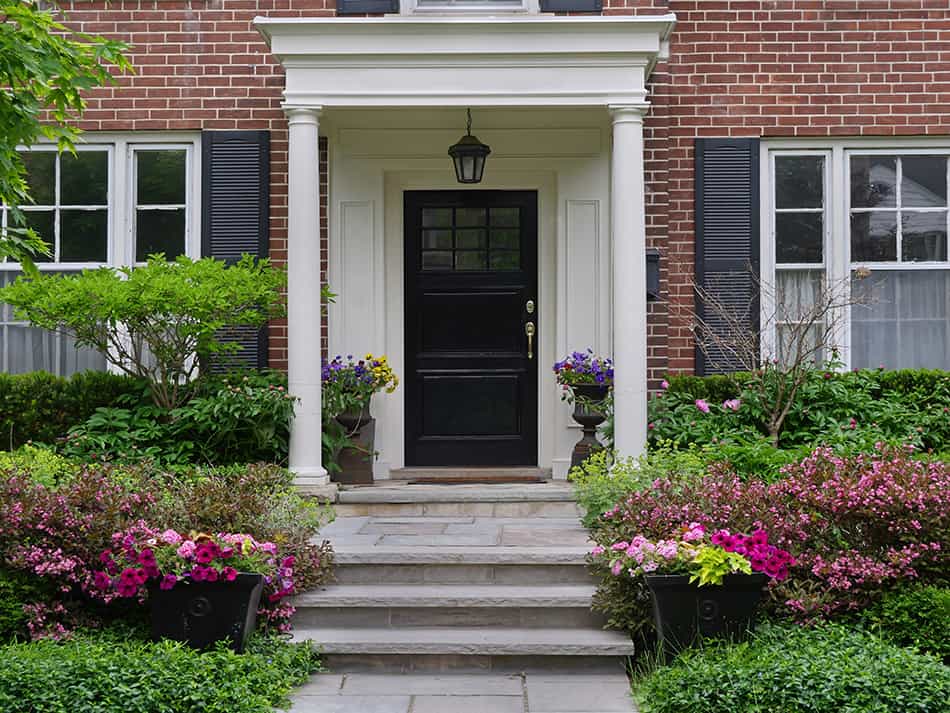 A portico is also known as a front entry porch, and this kind of porch is a good choice if you have a limited budget. In general, this type of porch is smaller, and it covers the areas of the stairs that lead up the main entryway of the home.
If you are planning to add some chairs or plants, it is recommended to build your portico a bit wider. A portico will provide your guests shielding from the weather while they wait for you to open the front door, and it can make a charming little outside area for relaxing.
Enclosed Porch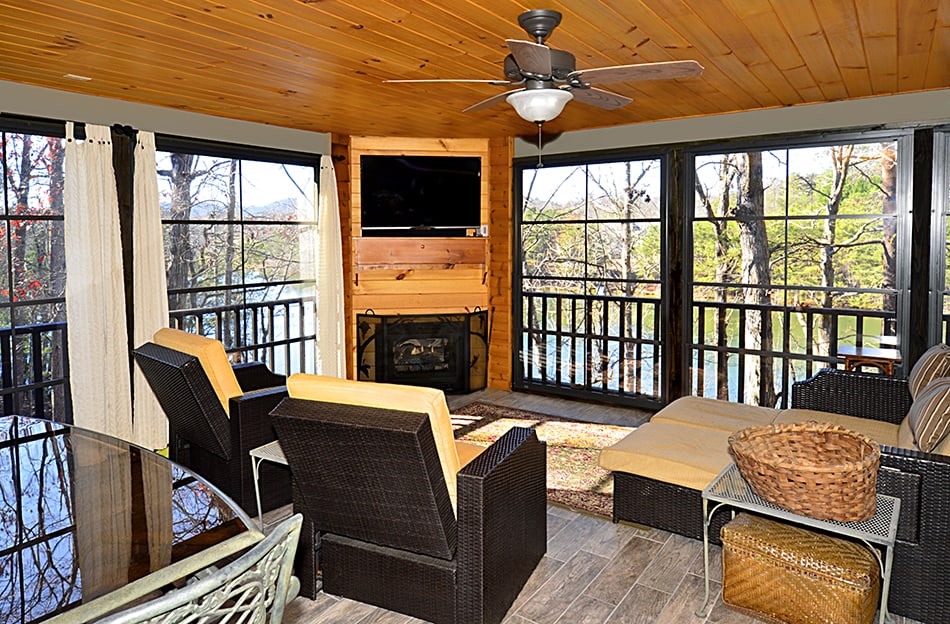 The enclosed porch has panels, and these panels may be replaced and modified for the various seasons. For instance, your porch will have glass panes, which is similar to a sunroom in the winter when the weather is cooler, and screen panels in the summer, fall, and spring when the weather is warmer. If you want a more open view, you can also detach all of the panels.
Enclosed porches can make your house look like other contemporary houses. Everything will look better if you pick those with artistic designs that perfectly accentuate the focal points in your house. A lot of homeowners would prefer to have it screened to make it more secure. Doing this helps you to exercise your creative juices and resourcefulness.
Make sure that you pick the materials based on their longevity. Redwood and cedar are highly recommended by building contractors because of their durability and other notable benefits. Pressure-treated wood has insect-resistant features as well as anti-rot characteristics.
Conclusion
Whatever style of front porch you decided to choose, whether it is something small and cozy, a porch that extends around your home, or one that is closed off, there will still be a lot of other factors to consider, such as the type of material it will be constructed of, the color of your porch, the total cost of construction, additional touches, and many more.
If you're doing the construction job yourself, you should get expert advice on the front porch foundation. This is because the form of soil in your region can necessitate a specific base. You must also ensure that you have the necessary permits from the local government, and there may be some specifications that you may introduce into your design to obtain these permits, including the types of materials you plan to use.