Chairs frames provide the support we need to be able to sit down, but it is the cushions that allow us to feel comfortable while sitting, which is especially important when seated for long periods of time, such as for a meal or at an office desk.
Not all chairs come with cushions or seat pads, but fortunately, these are items you can buy separately to improve the comfort factor of your chairs and add a touch of style or color.
Standard Seating Pad Sizes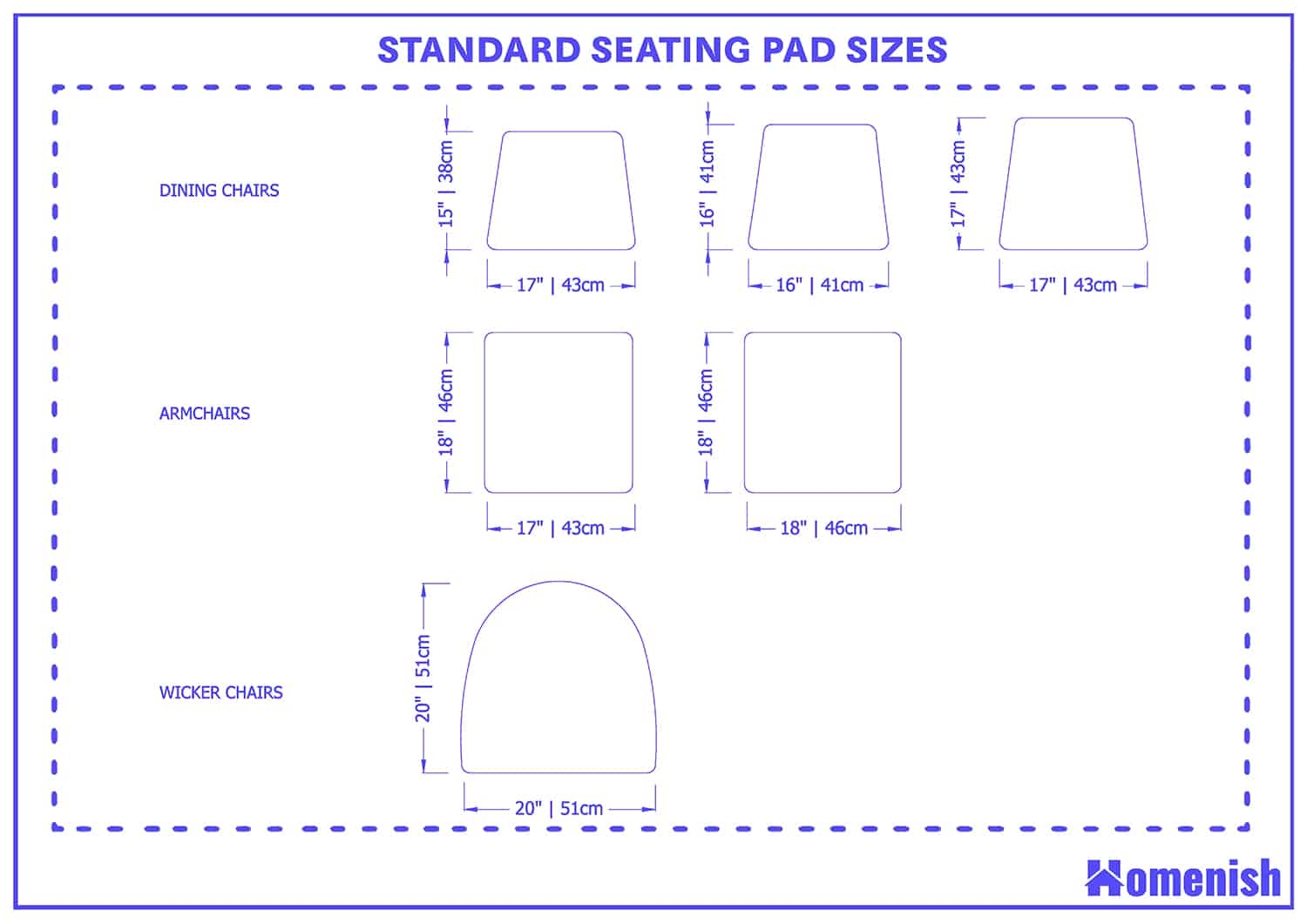 When buying new seating pads for your furniture, you'll need to make sure you get the right size. If the seating pad is too big for the surface of the chair, it will hang over the edge and look odd and could also be at risk of sliding or slipping off. If the seating pad is too small, it will be uncomfortable and look out of proportion with the chair.
The best thing to do is measure the surface seating area of your chair and buy a seating pad that matches this size as closely as possible. Most seating pads are square or rectangular, although round seating pads are also available. Measure the width and depth of your seat, and then look for seating pads of the same size. Common seating pad sizes include:
Dining Chairs
For standard-size dining chairs, seating pads typically come in dimensions of 15 inches by 17 inches, 16 inches by 16 inches, and 17 inches by 17 inches.This includes outdoor dining chairs, swivel bar chairs, small office chairs, and regular dining table side chairs.
Armchairs
Armchair dimensions are a bit larger and tend to have larger seat surfaces. Seating pads that will work with these dining armchairs can be 17 inches by 18 inches or 18 inches by 18 inches. Other chairs which are suitable for this size of seating pads include rocking chairs and larger bar stools.
Wicker Chairs
Wicker chairs are popular for use in sunrooms and on outdoor terraces. These are best suited for casual lounging and, as such, are bigger and comfier to allow people to get really comfortable on them. Seating pads for these chairs will usually be in the region of 20 inches by 20 inches. Pads of this size can also be suitable for large dining chairs and office chairs.
Seating Pad Height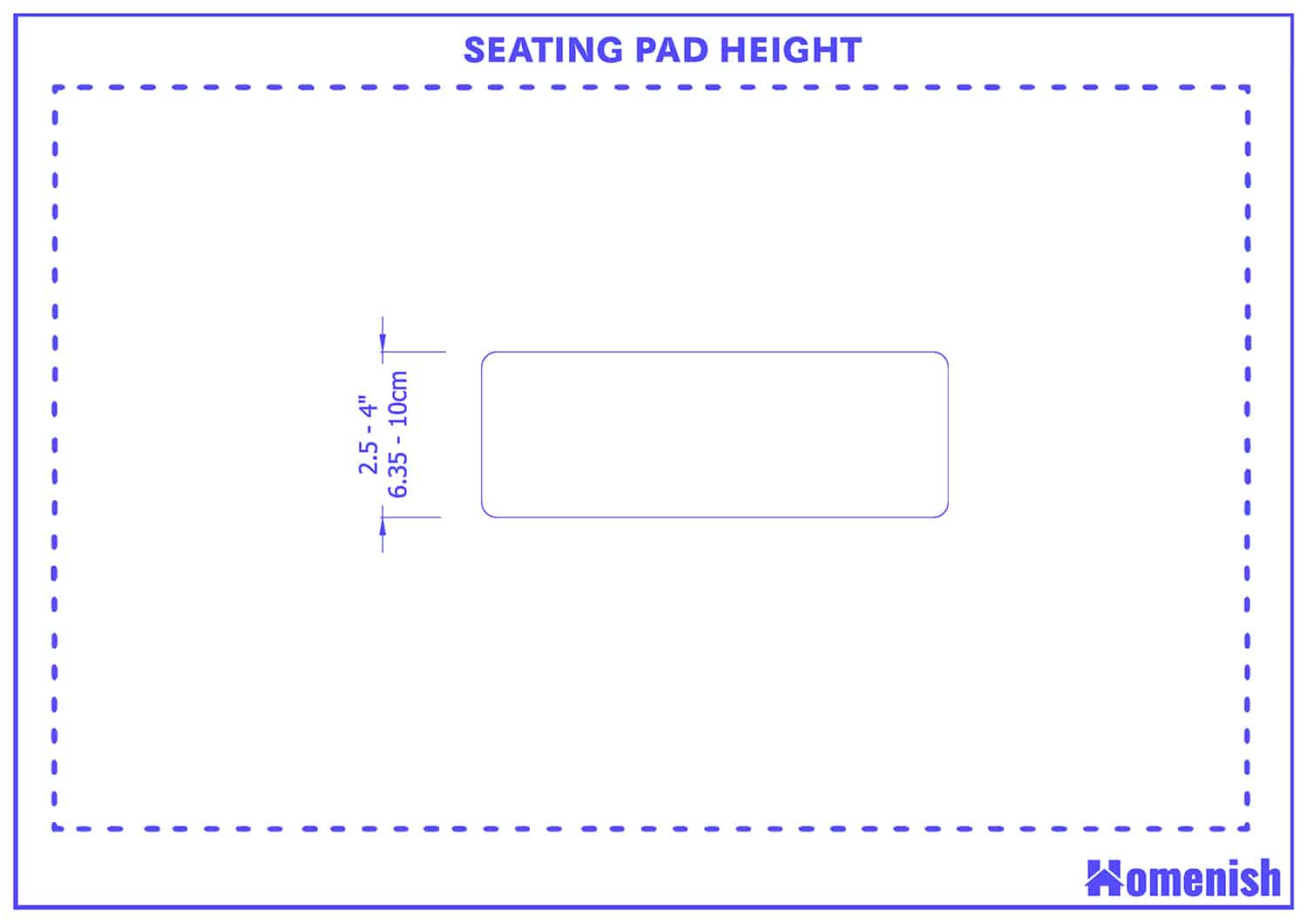 The height of a seating pad is essentially how thick it is. The thicker a seating pad is, the more comfortable it will usually be. The height of seating pads varies from 2.5 inches to around 4 inches. Smaller seating pads tend to be thinner, and the larger they are, the thicker they get.
Benefits of Seating Pads
If you are unsure about whether to add seating pads to your chairs, consider the potential benefits that could apply to you.
Washable
Seating pads are especially popular for dining chairs and barstools, and this is because these are areas of the home where food and drink spillages usually occur.
If you had upholstered fabric chairs at your dining table and spilled some food, then you could clean it with upholstery spray, but the stain may not come out, and the smell of the spilled food or drink can linger for a long time. For this reason, solid chairs such as wooden, metal, or plastic chairs are favorable in kitchens and dining rooms because they can be wiped clean.
The downside, of course, is that they don't offer the same comfort as upholstered and padded chairs, but with the addition of a seating pad, you can have the best of both worlds. Many seat pads have removable covers, which means if they sustain a spill, you can simply put them in the laundry, and they will come out good as new.
In the event that your seat pads aren't washable, then in the worst case, you can throw the seating pads away and get new ones, which will cost you considerably less than if you had to replace an entire upholstered chair. The washable advantage of seating pads will be especially beneficial if you have young children who are prone to dropping food while they are eating at the dining table or kitchen island.
Removable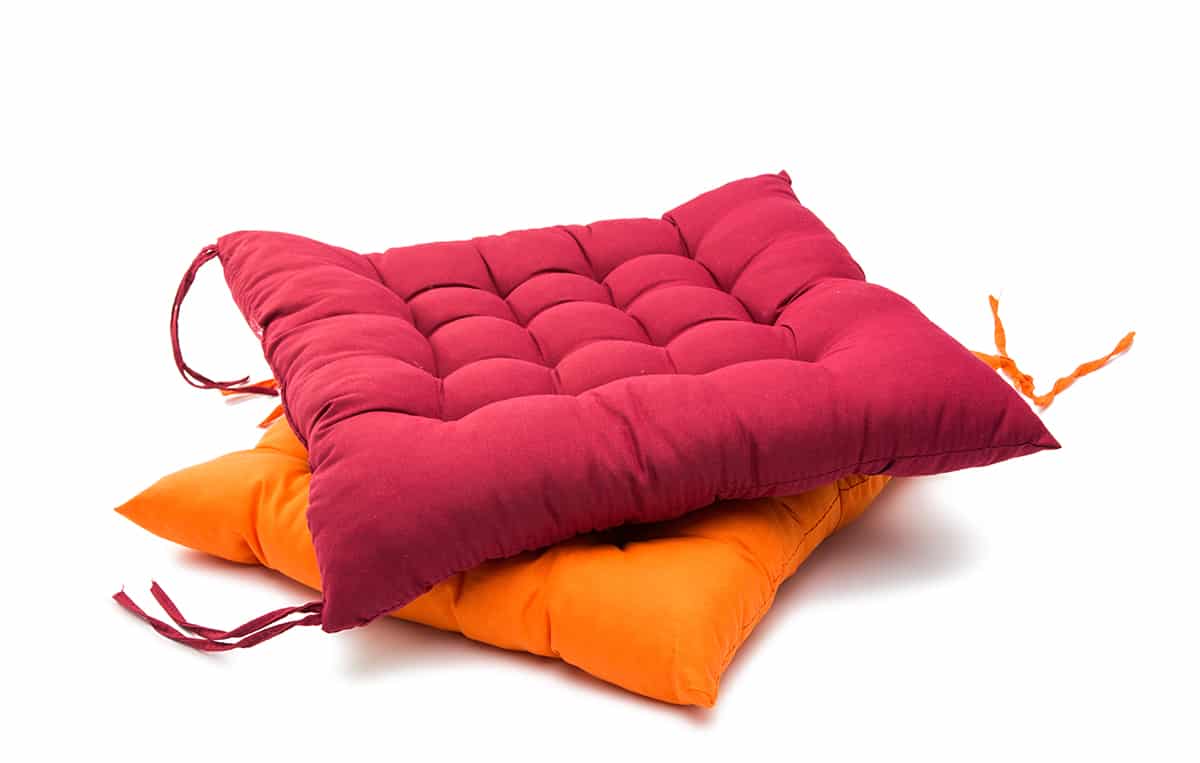 The key benefit of seating pads is that they are removable. This makes them really useful in conjunction with outdoor seating. Outdoor dining sets are designed to be able to withstand weather and can therefore be left outside in a rainstorm; however, fabric seat pads would become drenched and take a long time to dry out, and potentially may go moldy in the process.
This is why seating pads are great because they are removable, so you can use them on your outdoor furniture and bring them back indoors or store them in a weatherproof storage container in the backyard when they are not in use.
Comfortable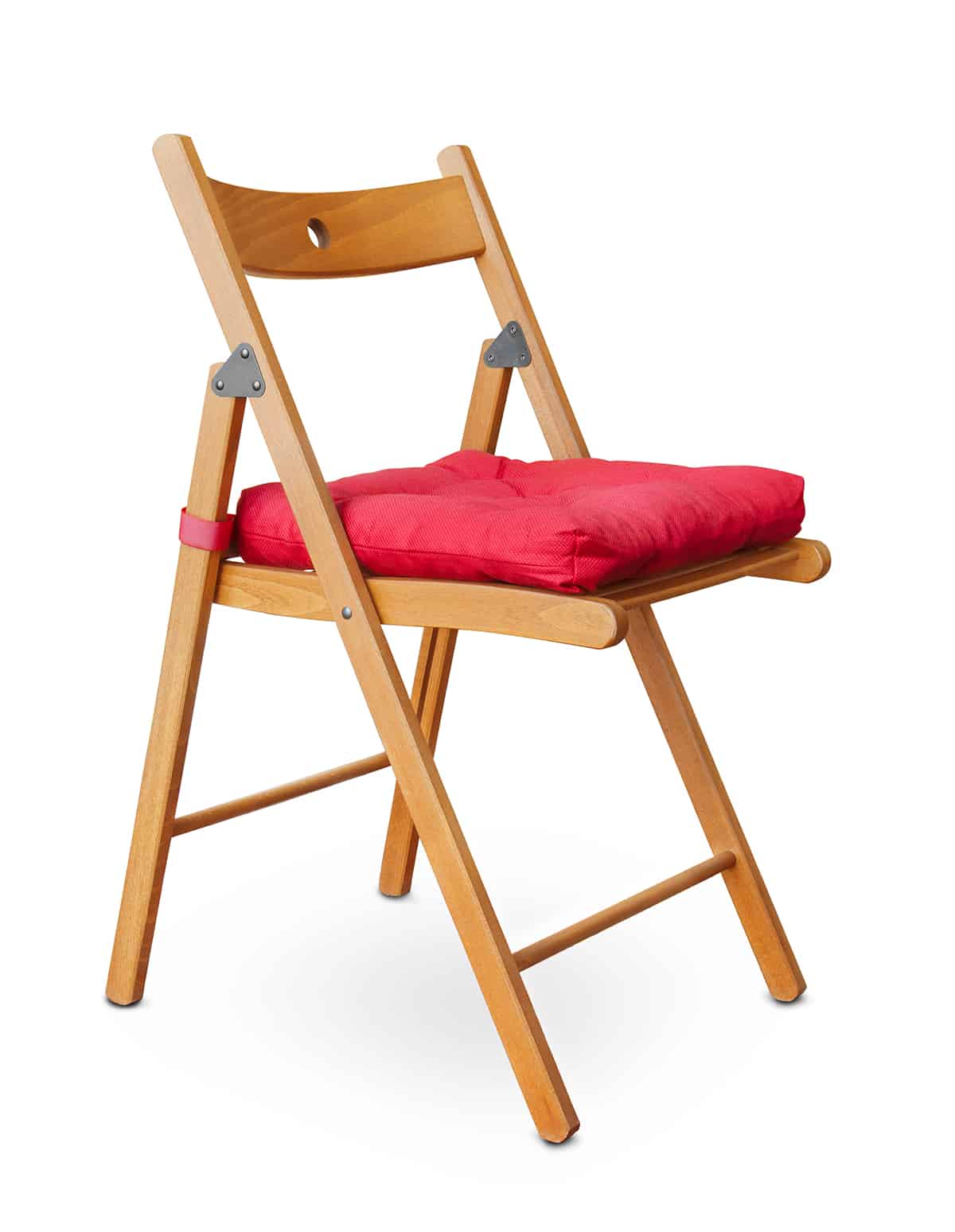 Seating pads bring a greater level of comfort to hard chair frames, so users will be able to relax on them or feel better supported. Seating pads are commonly used by people who sit at a desk for large chunks of the day, helping them to maintain good posture and customizing the padding of an office chair specifically to the needs of their own body.
If you spend several hours sitting at the dining table for dinner parties, then seating pads can make you and your guests feel more comfortable.
Stylish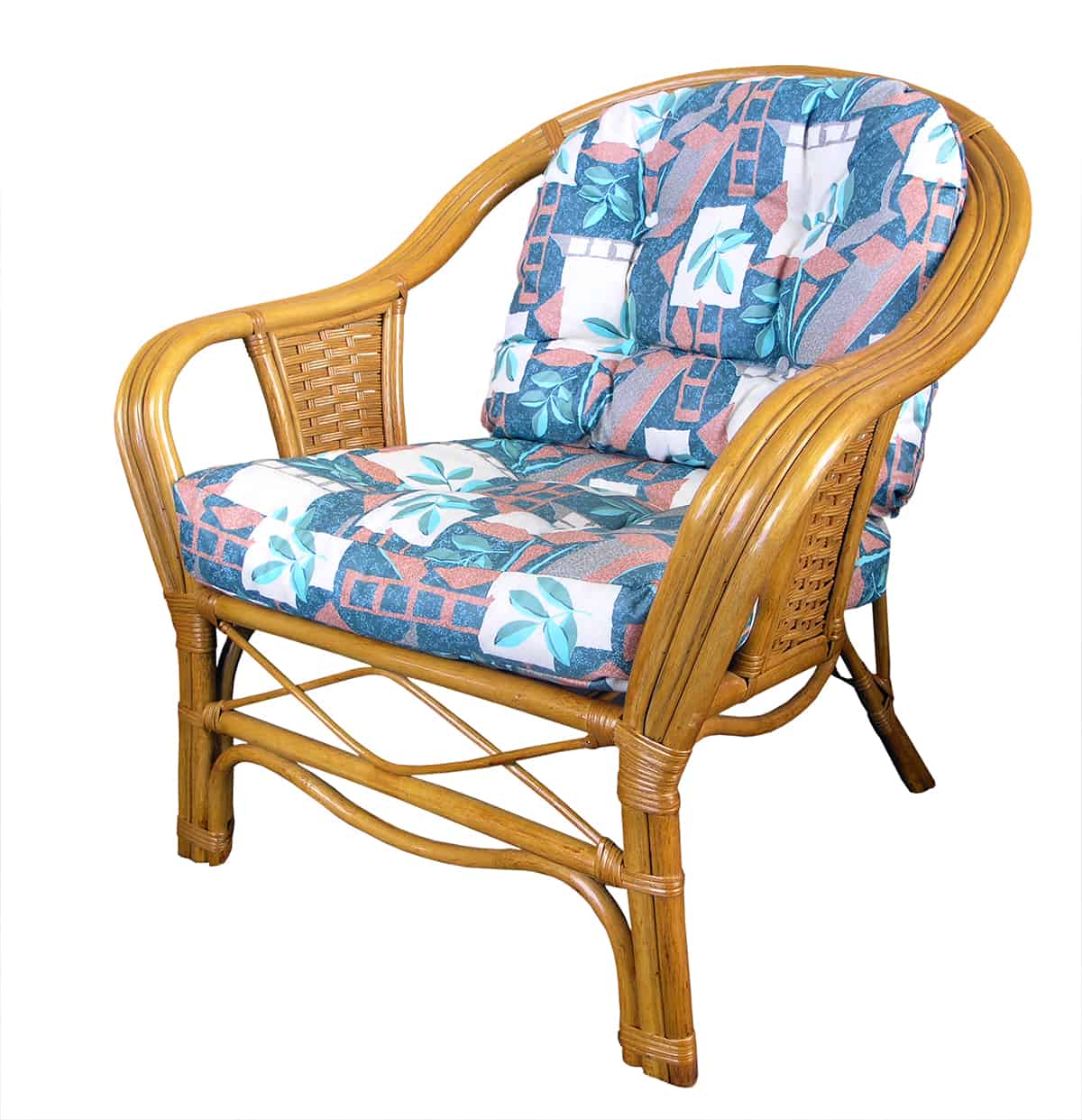 Seating pads usually come with fabric covers which can be found in almost any color and pattern you like. This is a nice way to add style and texture to a room with soft furnishings.
If your dining room is lacking color, you could pick a seating pad in a bright color to add a splash of personality, or you could match your seating pads with other decors in the room to achieve continuity, for example, coordinate the seat pads with the fabric of the curtains.