Designing the interior and decorating your home can be a fun and creative experience. Essentially you can choose whichever colors you like in your own property, but for a result that can be widely appreciated, you should follow some basic interior design principles which exist to make decorating easier for DIYers.
Here we look at the guidelines surrounding wall and carpet colors and whether they should or should not match.
Choosing a Carpet Color
Whether you are completely renovating and redecorating a room or simply replacing an old carpet, there are several things you should consider before settling on a color.
The color you choose will have a big impact on the feel of the room and the style you create, and the color of the carpet can also affect how long the carpet lasts. As a carpet is typically a significant expenditure, you will want to make the right choice that represents a good investment in your home.
Location within the home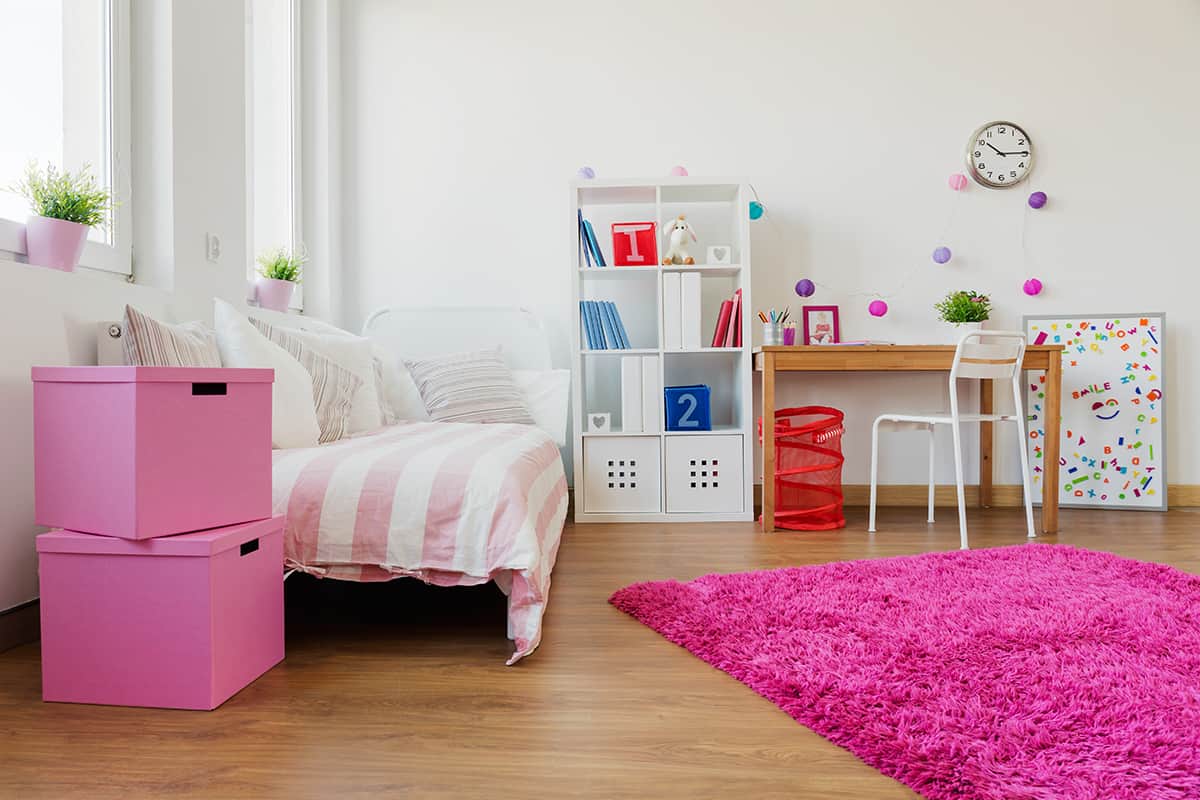 The location of the new carpet within your home is one of the most important things to consider when choosing a carpet color. Pale-colored carpets will show dirt more easily and will also be more difficult to remove stains from. For this reason, you may want to think about avoiding pale-colored carpets in rooms that are more likely to suffer from stains, such as a children's playroom or bedroom.
High traffic areas in the home will take their toll on carpets, such as entrance foyers and hallways. These areas are also not well suited to light-colored carpets because they may get mud or dirt brought onto them from outside if people do not remove their shoes. The high level of footfall repeatedly walking in the same spots can flatten carpet and cause patches that will show up more obviously on light-colored carpets.
Dark carpets are a much better choice in hallways and entranceways as they hide dirt better and can also look newer for longer. If you want to include some light-colored carpets in your home, reserve these for lesser-used rooms such as adult bedrooms and living rooms that don't see much foot traffic.
Existing color scheme
If you are replacing a carpet and not redecorating the room, then you'll need to choose the carpet color so that it complements the existing wall color and general color scheme in the space. Neutral colors are generally safe options that can work with any color scheme, or you could specifically choose a carpet to match your color scheme, for example, a dark blue carpet in a coastal-themed room.
Style
The color of a carpet can really help to set the tone in a room, so if you have a particular style you want to achieve, then your carpet should reflect this. A minimalist room will be well suited to a cool neutral carpet such as pale gray, while a refreshing nature-themed room with green accents will have a calm and soothing atmosphere with a dark beige or light brown carpet.
A small room will benefit from a light-colored carpet because it will serve to reflect light and create the illusion that the room is bigger than it is. Dark carpets in small rooms can absorb light and make the space feel even more compact, though they work well in larger rooms because they help to ground the room. If you are looking to achieve a cozy or intimate feel in a room, then dark carpets can work even in compact spaces.
For a more airy and breezy feel in a room, then light-colored carpets are a good way to achieve this. If you want a dark carpet to hide potential stains, but the room is small, and you want to avoid making it feel smaller, choose a medium to dark warm neutral shade as this will be less harsh.
Can Carpet and Walls Match?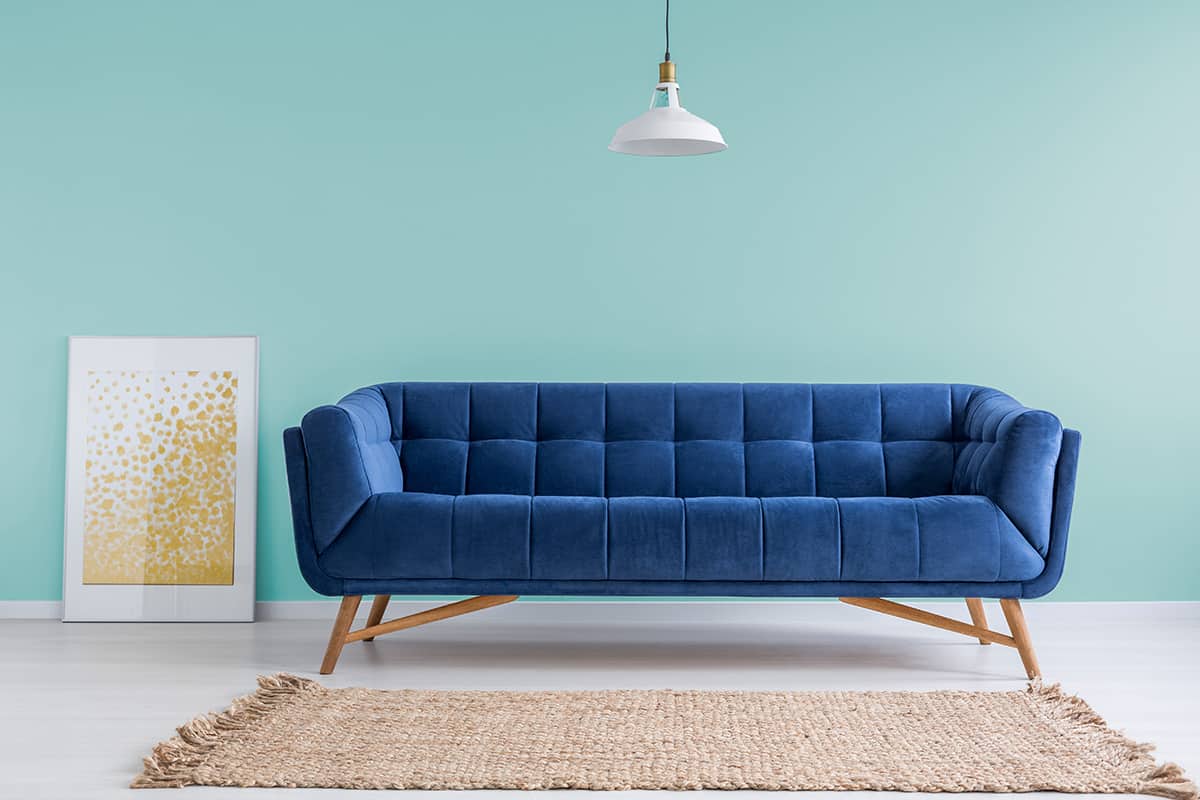 The simple answer to this question is no, carpets and walls in the same room should not be exactly the same matching shade. This is because there will be no definition between the floor and walls, and it will create a very bland, two-dimensional feel. Instead, the carpet color should complement the wall color. This can be achieved in a number of ways, depending on what your color scheme is and the kind of energy you want in your space.
You can use contrasting colors to create a more interesting look and help the colors really stand out from each other. An example of this would be blue and orange, which are contrasting colors on the color wheel. You could paint walls blue and have a carpet which is a shade of beige with orange undertones. Alternatively, choose a color for your carpet that creates a layered feeling for a more subtle, modern feel.
Can Carpet and Walls be the Same Color?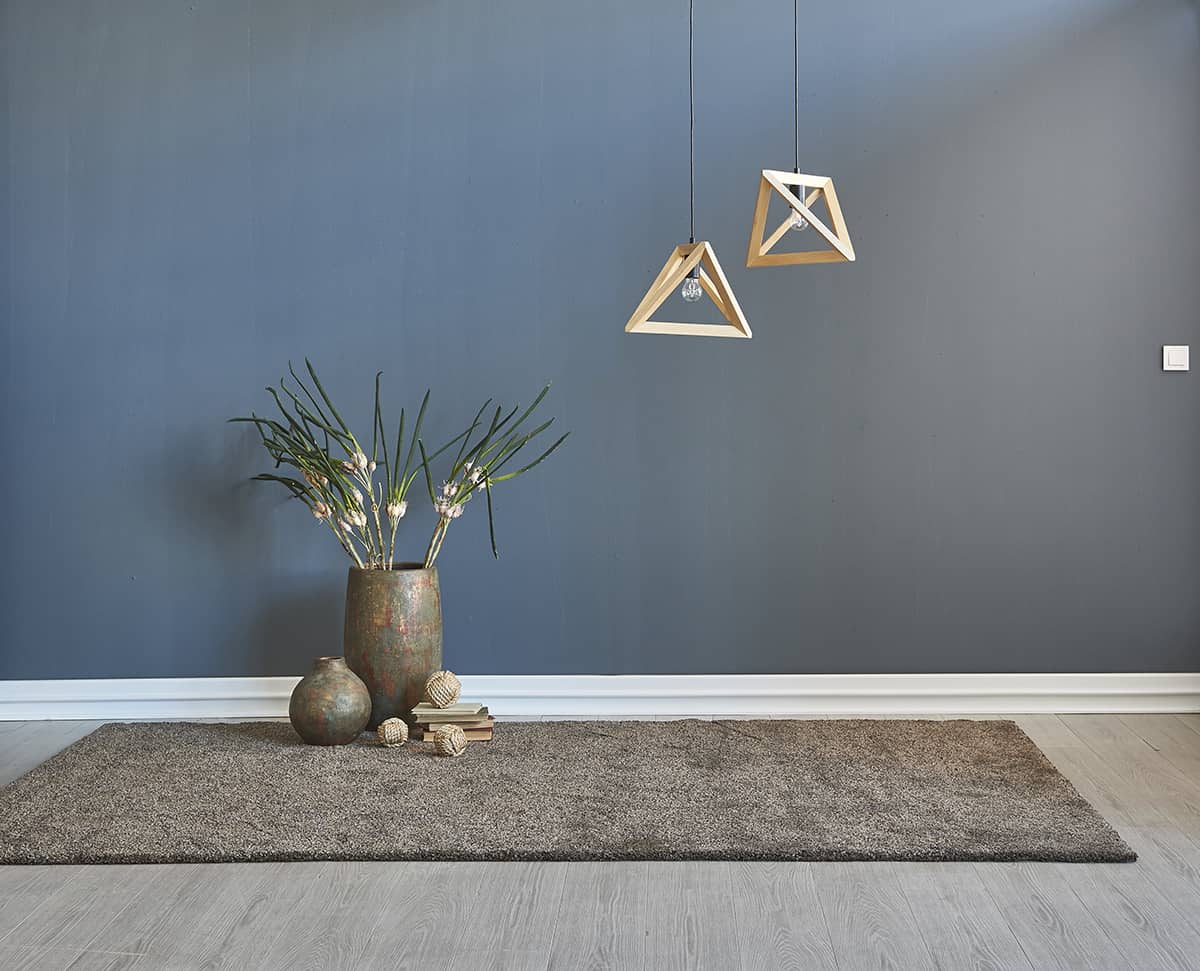 Although the carpets and walls in a room should not be the exact same shade, they can be the same color. For example, the walls may be light gray, and the carpet may be dark gray. In this instance, the carpets and walls are the same color but not the same shade of color.
Using different variations of the same color creates a layered, tonal look that is very popular in contemporary interior design.
This is most often achieved using neutral shades, but it could be carried out using any color you like. You could alter the colors by just one or two shades. For example, paint walls in a very pale ivory shade of beige, and install carpets in a pale oatmeal beige shade. This will make for a very subtle layered effect that is both classy and stylish.
You could also choose to contrast the carpets and walls by using extreme dark and light shades of the same color, for example, a very soft pale gray for the carpets and a deep charcoal gray for the walls.