Leather furniture represents a practical choice because it is often able to be wiped clean and therefore will resist stains and spills, ensuring that it looks good for many years to come.
However, since leather furniture has been around for a long time, you may be wondering if it is still considered to be stylish or if maybe your leather furniture needs to be replaced with furniture in a more modern fabric. Here we look at different types of leather furniture and how you can incorporate it into classic or contemporary interior design styles.
If you've been unsure about whether your leather furniture is still in style, then you'll be pleased to know that leather is a fabric that never goes out of style. As a natural product, leather can work well with a range of interior decor schemes.
Leather can also be dyed in almost any color, so you will be able to find leather furniture colors that match or coordinate with your color scheme.
One of the greatest things about leather visually is that it only seems to improve with age. As the years go by, your leather furniture will become softer and take on a warmer tone.

It is for this reason that leather furniture presents such a good investment because you can be sure that it won't go out of style and it won't start to look like it is in poor condition after some time has passed, in fact, it will only become more full of character as it ages.
Old Leather Furniture
If you have leather furniture in your home, such as leather dining chairs, a leather accent chairs, or leather sofas, then as long as they are functional and in good repair, then you don't need to replace these with their more modern counterparts.
If you want to change the look of your leather sofas and chairs without replacing them, consider switching up your accent accessories, for example, by adding new throw pillows and blankets in different colors or patterns.
Suppose you have old heirloom leather furniture which has seen better days but you are reluctant to part with. In that case, you can take it to a professional upholsterer who may be able to mend your leather furniture or refill it to make the padding more comfortable in places where it has become deflated.
New Leather Furniture
If you are on the lookout for some new leather furniture for your home, then you should consider the longevity of your choices. Leather furniture in a classic style will be sure to be more timeless compared with minimalist or very modern-styled leather furniture.
Choosing leather furniture in a more classic style will help to guard you against the furniture becoming dated and old-fashioned. However, minimalist leather furniture can look very cool and edgy in the right setting, so don't be dissuaded if the modern decor is more your style.
More a modern look, opt for black or gray leather in angular designs. If you want an investment piece of leather furniture, then consider the Eames chair, which still looks modern and stylish despite being designed in the 1950s.
Traditional style leather furniture such as club chairs, wingback chairs, and tufted button-back sofas will never go out of style because they are intentionally reminiscent of eras from the past.
Advantages of Leather Furniture
Practicality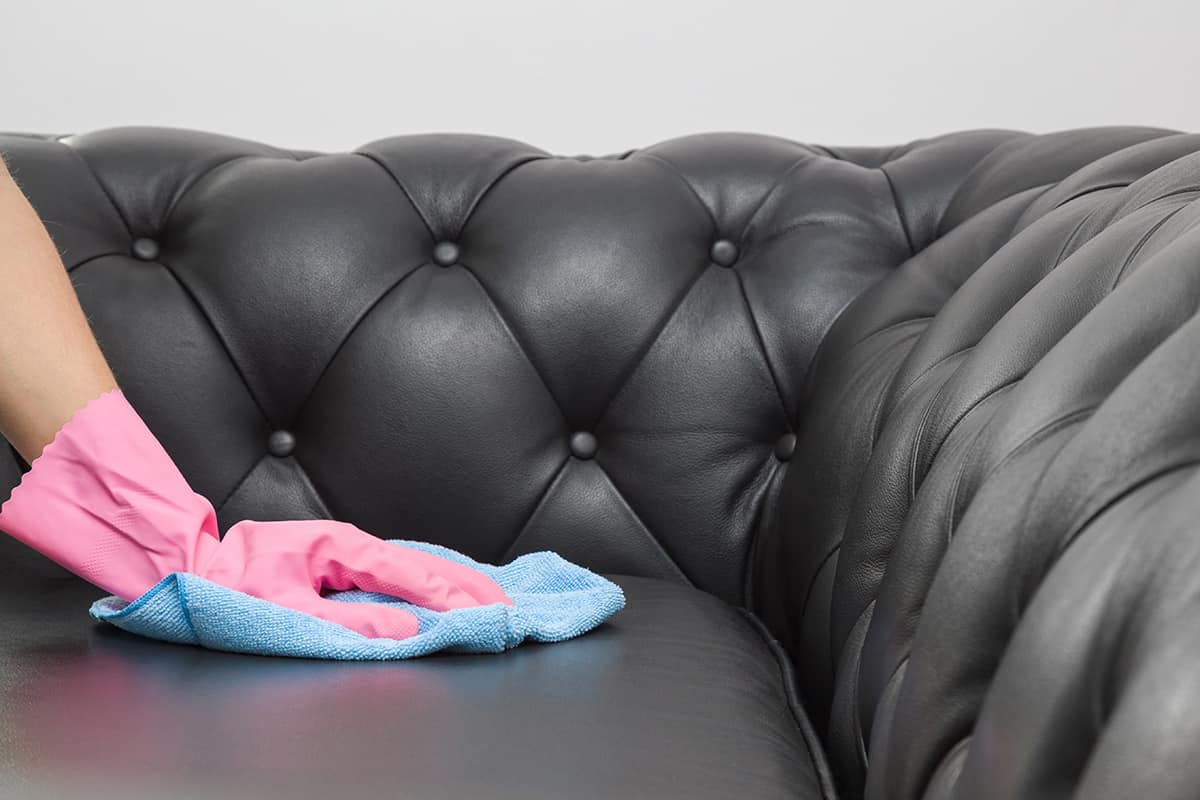 Leather furniture is very practical because it can be wiped clean and, in most cases, will last much longer than fabric furniture. This is purely because stains and spills on fabric furniture will make it age prematurely, whereas this will not happen with leather furniture.
The ability to wipe your leather furniture clean makes it exceptionally useful if you have a smoker that causes the cigarette smell on the furniture in the house.
Or if have a family, young children, or pets who have a habit of spilling drinks, or wiping mud or sticky fingers on your furniture, you won't need to worry about the consequences and instead wipe the dirt away later.
Age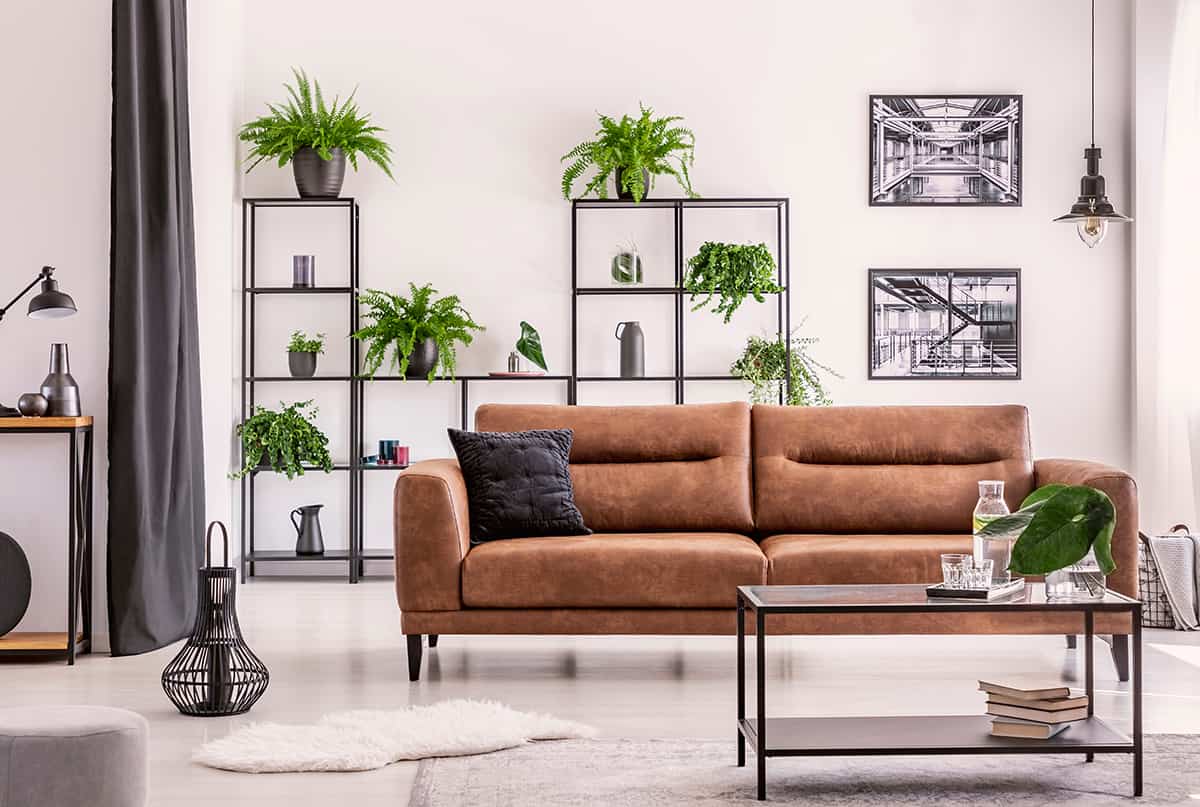 Leather furniture becomes softer and more full of character as it ages. This is great because the texture will improve year on year and reward you with a really comfortable place to relax.
Investment
Leather furniture is typically more expensive than cotton, microfiber, velvet, or linen furniture; however, it represents a good investment because leather furniture tends to hold its value much better than furniture upholstered in other types of fabric.
Character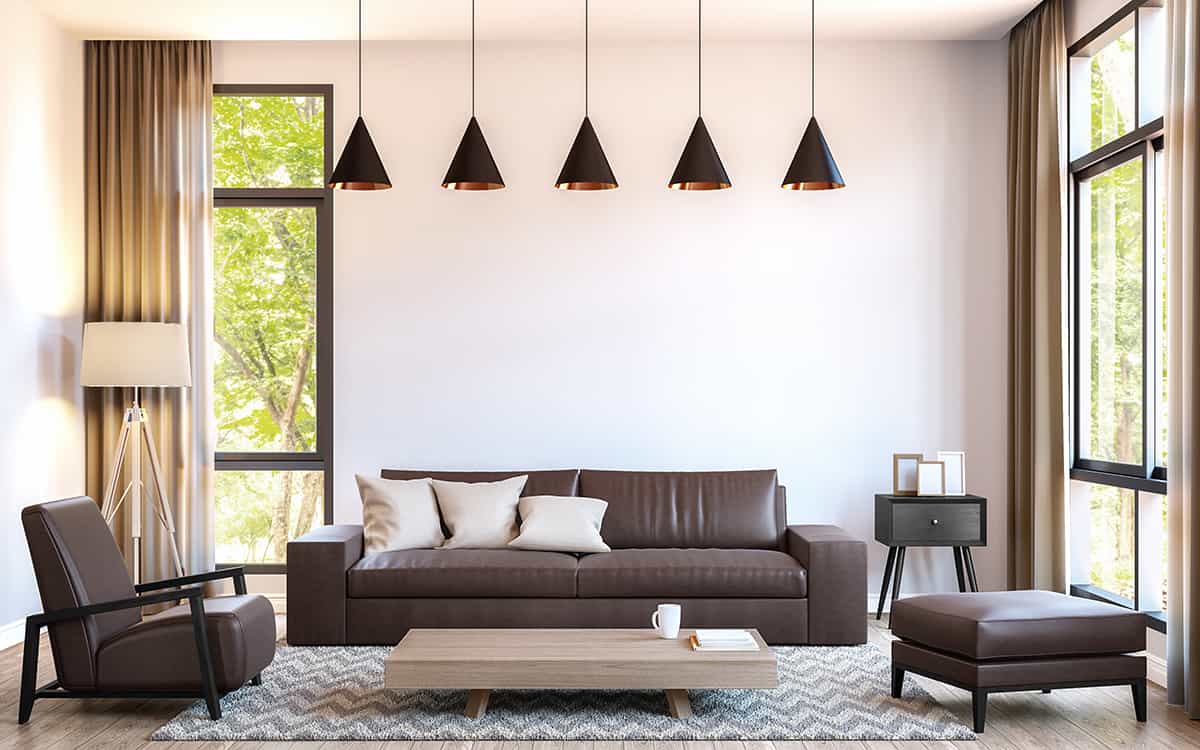 Leather, as a natural material, adds warmth and character to a room in the same way that wooden floors or wooden furniture do. This makes it useful for creating a more welcoming and comfortable environment in your home.
Disadvantages of Leather Furniture
Cost
One of the main disadvantages of leather furniture is that it is so expensive. When you are looking at the options for a new sofa or a new chair, you may be instantly put off by the price difference between leather upholstery and cotton or polyester upholstery.
Budget restraints are one of the main reasons why many people do not choose to have genuine leather furniture in their homes.
Animal Product
Leather is an animal product that may present a problem for some people, for example, vegans or animal rights activists.
However, faux leather furniture, which is man-made, could be a possible alternative to achieve the same look without using any animal products or by-products.
Comfort
Another disadvantage of leather furniture is that some people find it to be uncomfortable. The texture of finished leather, which makes it suitable to be wiped clean, is also a texture that can make us slide around when sitting on leather furniture.
Some people find this leather furniture component unappealing and will avoid having leather furniture based on this opinion.
It is worth noting that matte leather furniture or suede leather furniture tends to be more comfortable and does not have the slip factor; however, it also does not offer the ability to be wiped clean like more shiny leather furniture.