Covering a wall in a room is a great way to add character and personality to a space or to hide a damaged wall.
Though some types of wall coverings can be expensive, there are plenty of ways you can cover walls on a budget, including using peel-and-stick tiles, wooden cladding, and wallpaper.
Here we explore the various inexpensive wall coverings available and look at how they can benefit your home.
Cheap and Easy Wall Coverings
Wallpaper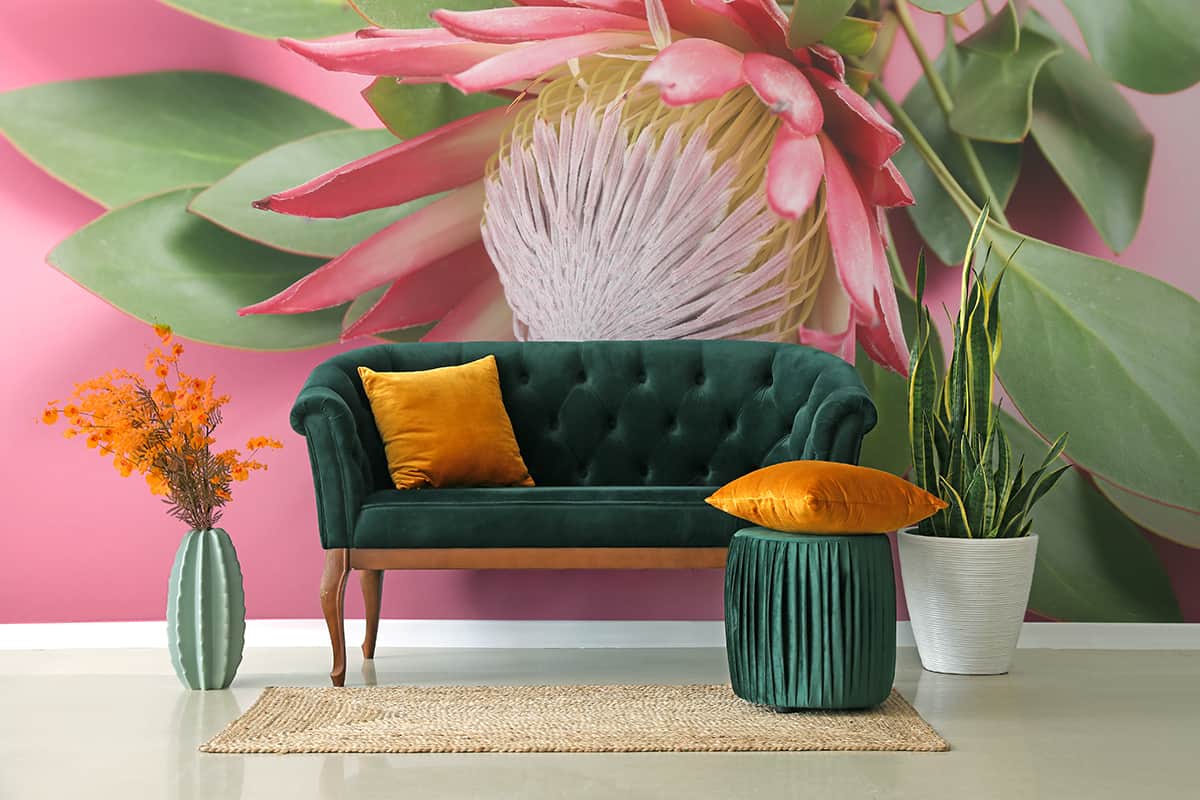 Wallpaper is a stylish and relatively low-cost way of covering a wall. The vast array of wallpapers that are available means you should be able to find one to your liking that fits your budget. While there are many types of expensive designer wallpapers coming in at more than $100 for a roll, there are also many options available in big box stores and online that are as little as $15 a roll.
If you want to wallpaper a whole room, the cost could be quite high depending on how big the space is, but to get a similar effect while saving money, you could instead opt to wallpaper a single wall to create an accent wall. If low cost and ease of use are high on your priority list, try out peel-and-stick wallpaper.
This tends to be less expensive to buy than traditional types of wallpaper, and you also don't need to buy wallpaper adhesive and tools, which will save even more money. If you've used peel-and-stick wallpaper in the past and have bad memories of it, don't be disheartened.
Peel and stick wallpaper has come a long way in the last few years, with a huge variety now available. This type of wallpaper comes in as low as under $10 for a single roll in styles such as geometric, exposed brick, and marble.
Paint
If your aim is to change the look of a wall without spending much money, then painting it is an easy, low-cost option. While paint isn't great for hiding imperfections on a wall like cracks or holes, it is useful for covering stains and generally making a room look and feel fresher.
Premium paint brands can cost in excess of $60 for a tin, but if you're willing to try budget brands you can paint a room quite inexpensively. You can also try to make use of the old paint you have laying around in the garage. Mix several colors of leftover paint together so that you have enough to paint a room, or if you only have a small amount of paint leftover from other projects, you could use it on a single wall to create a feature wall.
Posters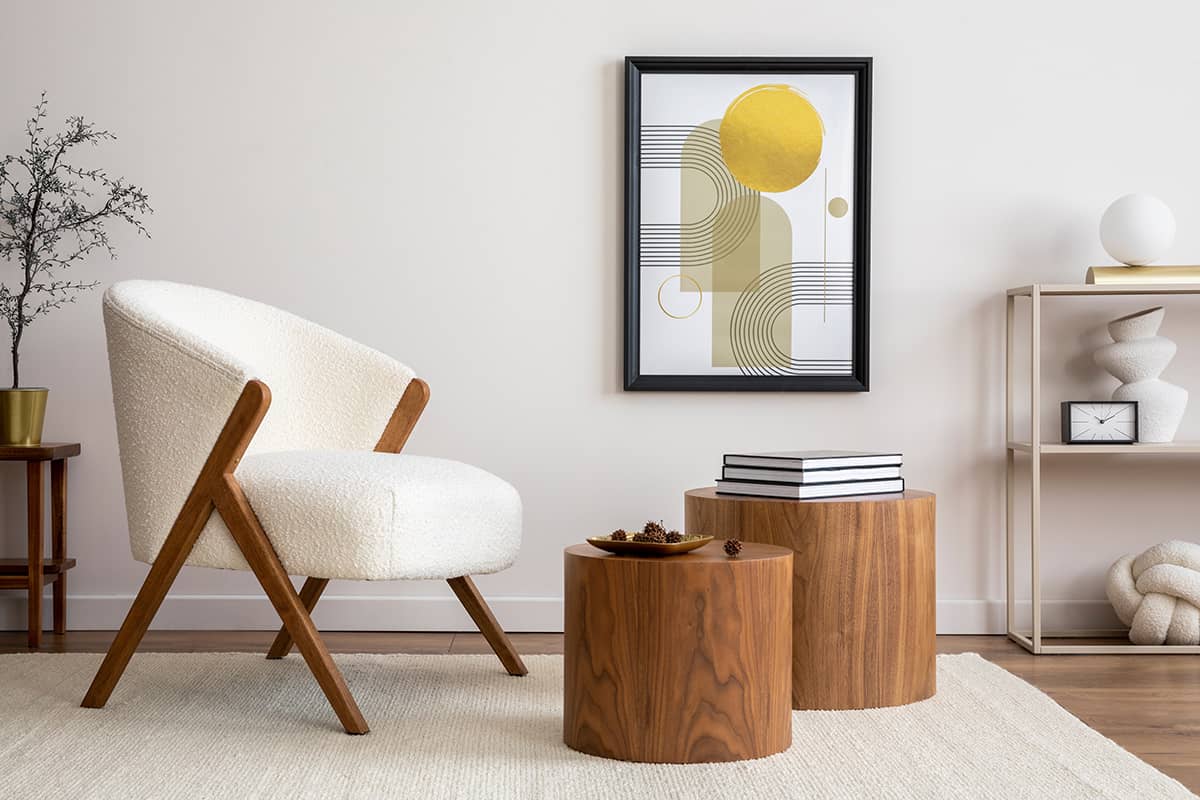 Posters are an excellent solution for covering a wall if you're trying to hide the wall in question. For example, if you're renting a property and the landlord won't allow you to paint the walls, yet there is a wall in the home in a color you hate, then hanging posters right over the top will hide a multitude of sins.
Posters are also great for covering holes left behind by old screws or nails that you haven't gotten around to repairing yet. If you want to cover a whole wall, create a poster collage by sticking up posters of all your favorite bands, movies, sports teams, or catchphrases.
For teenager's bedrooms, posters simply tacked to the wall work well, but if you want a look that is more put together, use gallery clip frames. These are frameless frames that hold the poster behind a sheet of glass or clear acrylic and have fittings at the back for hanging on the wall.
Hanging tapestry
A hanging tapestry is a beautiful and interesting addition to a room, which can cover a wall while also adding a softness to the space. Like soft furnishings such as curtains and cushions, a tapestry adds texture and softens harsh lines and surfaces in the space, resulting in a room that feels more cozy and comfortable.
You may have an old tapestry rolled up in the attic, which could be put to good use as a wall covering, or look for secondhand tapestries at yard sales and flea markets. They are great for boho decor or a more eclectic look and are easy to hand with just a few wall hooks or strong command strips.
Fabric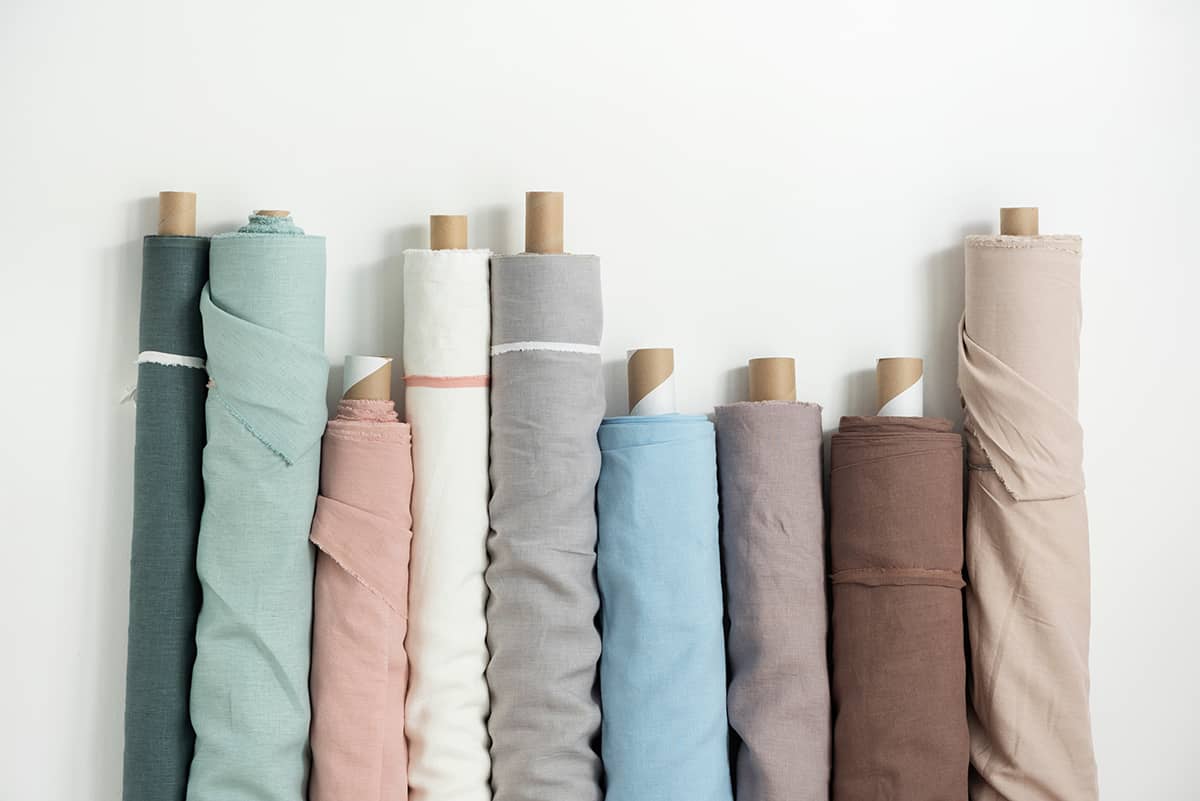 Fabric ranges in price dramatically depending on the type of fabric you choose, but there are plenty of great options for people on a low budget. You can completely transform a wall by cutting fabric to size and using a staple gun to attach it to the wall. Voile works well because it is very inexpensive and has a thin structure that drapes or hangs gracefully.
You can fold the voile in a concertina fashion while stapling it to the top of a wall so that it hangs in sections that look like stripes. This adds softness and texture while also creating depth and interest. Alternatively, one fun idea is to get a selection of free fabric samples and stick these to the wall in a patchwork style.
Curtains
If you have some spare curtains being stored in your linen closet then these can be put to good use as a wall covering. Hang a curtain pole across the top of a wall and then install the curtains on a rod, and keep them drawn to cover the wall.
To keep costs low, you could even use a shower tension rod instead of a curtain pole. This removes the need for drilling any holes in the wall and can hold around 20 pounds, making it an ideal wall covering for rentals or for anyone who doesn't have the necessary tools.
Plywood
If you want a rustic or urban look for your wall, for example, in a loft apartment, then installing plywood will add both warmth and an edgy style.
Plywood is not particularly cheap, but it is more cost-effective than any other type of wood, therefore allowing you to create a wooden cladding look for a fraction of the usual price. Measure and cut the plywood to size, then attach it to the wall using screws.
Wooden cladding
Wooden-clad walls are a huge trend that you can't fail to notice if you check out home renovation reels on Instagram or TikTok. While you can opt for a cladding kit to make things easier, these are typically very expensive. One more cost-conscious way of achieving a similar look is to use old wooden pallets.
Pallets can be broken down into individual planks, and these will then need to be fixed to the wall. You can paint or stain the pallet wall cladding or leave it natural for a more rustic effect.
Cladding a wall with wood can work really well in a range of decor styles; for example, it can have a shiplap effect in a coastal-themed room or an earthy vibe in a nature-themed room. It also hides a multitude of sins on the wall beneath, making it a good option if your walls are damaged, and you don't want to repair them.
Stick on decals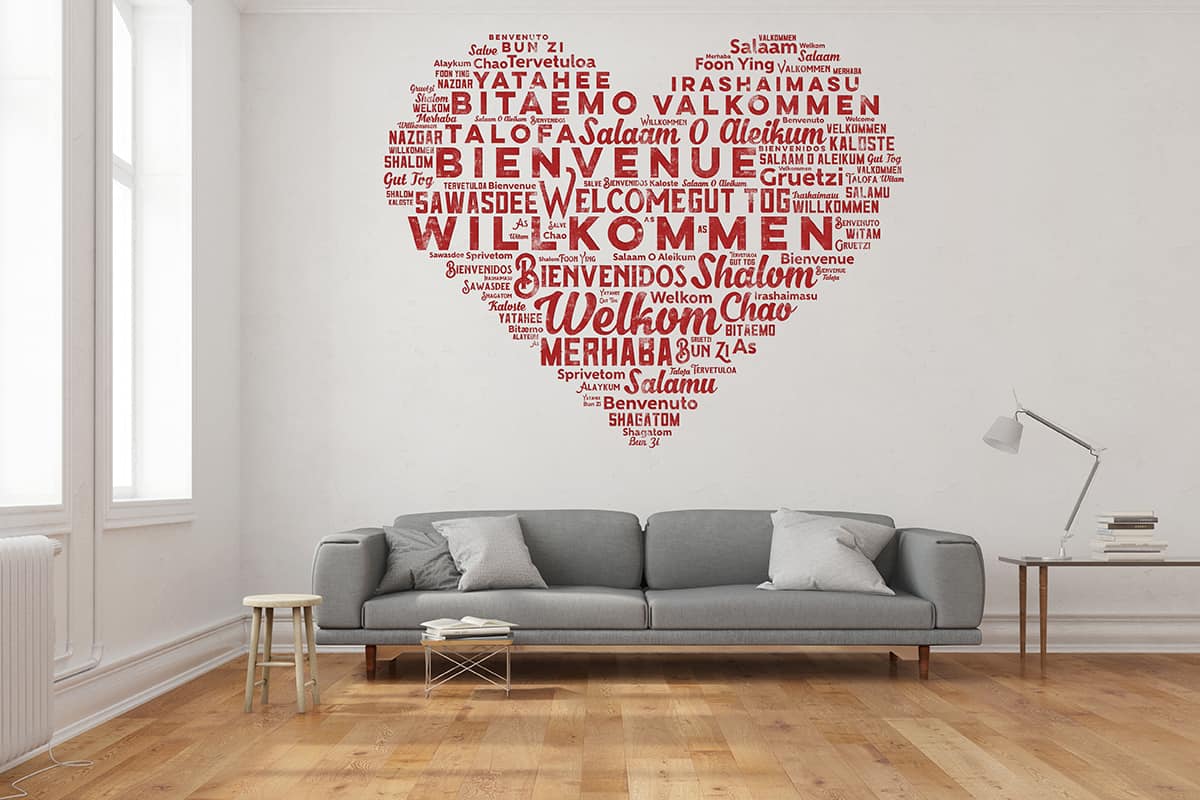 To add some personality to a wall on a super low budget, decals can work well. You can pick up large decals really inexpensively in big box stores or even at dollar stores. Position these across a wall to create a mural, and add some color or interest to a space.
Decals work particularly well in children's bedrooms, and since they are easy to remove, they won't leave behind any damage on the wall when your child gets bored with them and they need to be removed.
Peel and stick tiles
Tiles are an attractive and practical covering for a wall because they are wiped clean, so they're great for high-traffic areas like a hallway or mudroom. You might be able to find affordable tiles at a reasonable price, but when you add in the cost of adhesive, grout, and a tiler to install them for you, the cost of having a wall tiled usually ends up being quite pricey.
A good alternative is peel and stick tiles, which simply need to have their backing removed and can be placed straight onto the surface of the wall. These are a game-changer when it comes to installation, drastically lowering the price of having tiles fitted and meaning you can apply them to the walls at your leisure instead of having to schedule in a tradesperson. Peel and stick tiles come in a huge assortment of colors and styles, and they are ordinarily considerably less expensive than regular tiles.
Photo collage
Have you ever wondered how you can make better use of all the printed photos you have of memories with friends and family? Many of us have stacks of photo albums stored away and never get to appreciate the pictures inside them. Consider sticking all of your favorite photos to the wall in a collage style to create a personalized wall covering.