Floor lamps can really elevate the style of a room, as well as add some much-needed illumination to dark corners. Lighting is important not just from a functional perspective, but it can also really help to set the tone of a room, having a dramatic impact on the atmosphere.
When decorating a room with floor lamps, there are a lot of things to consider to ensure you make the right choice for your space. Follow these tips for a bright and stylish room.
Bedrooms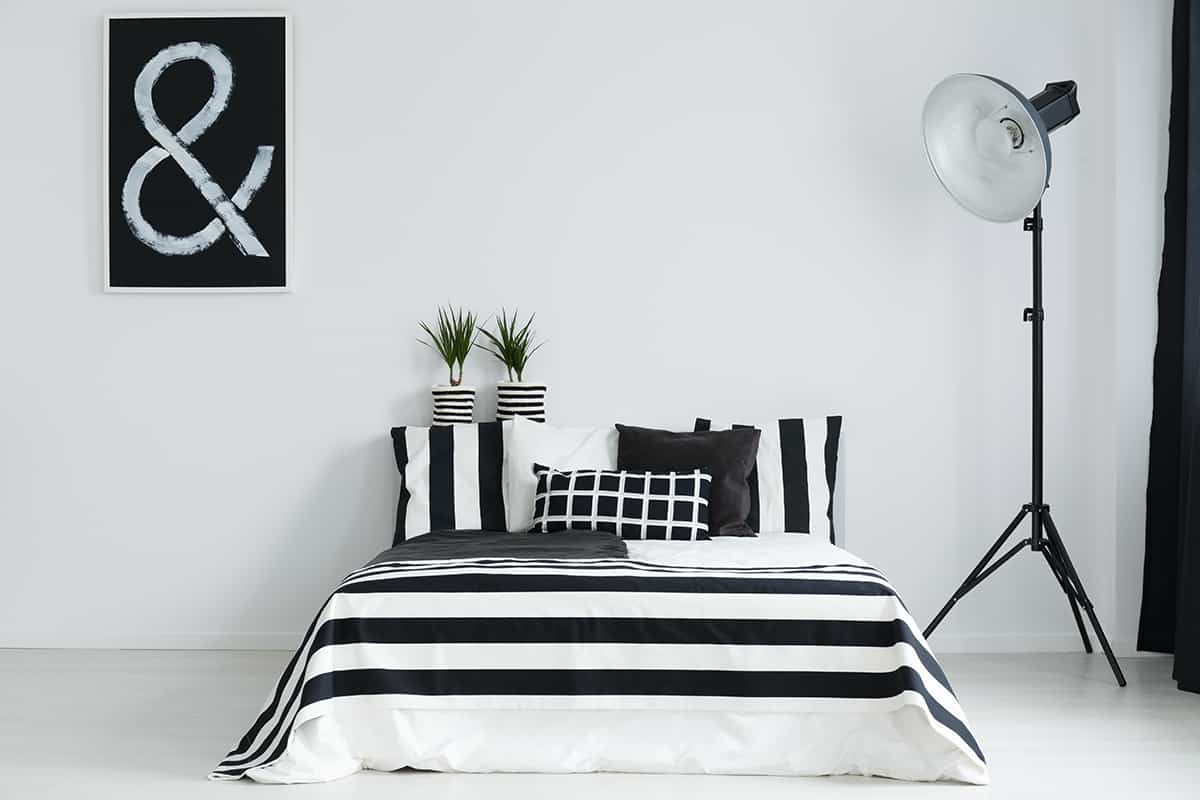 In a bedroom, you could use floor lamps as an alternative to table lamps on your nightstand if you want your nightstands to be free of clutter.
Select a soft material to ensure a warm atmosphere and low wattage bulbs for a gentle, romantic glow. You could also use a floor lamp in the far corner of a bedroom where you get dressed, giving you a corner that is well lit but not shockingly bright to get ready in the morning.
Dining Rooms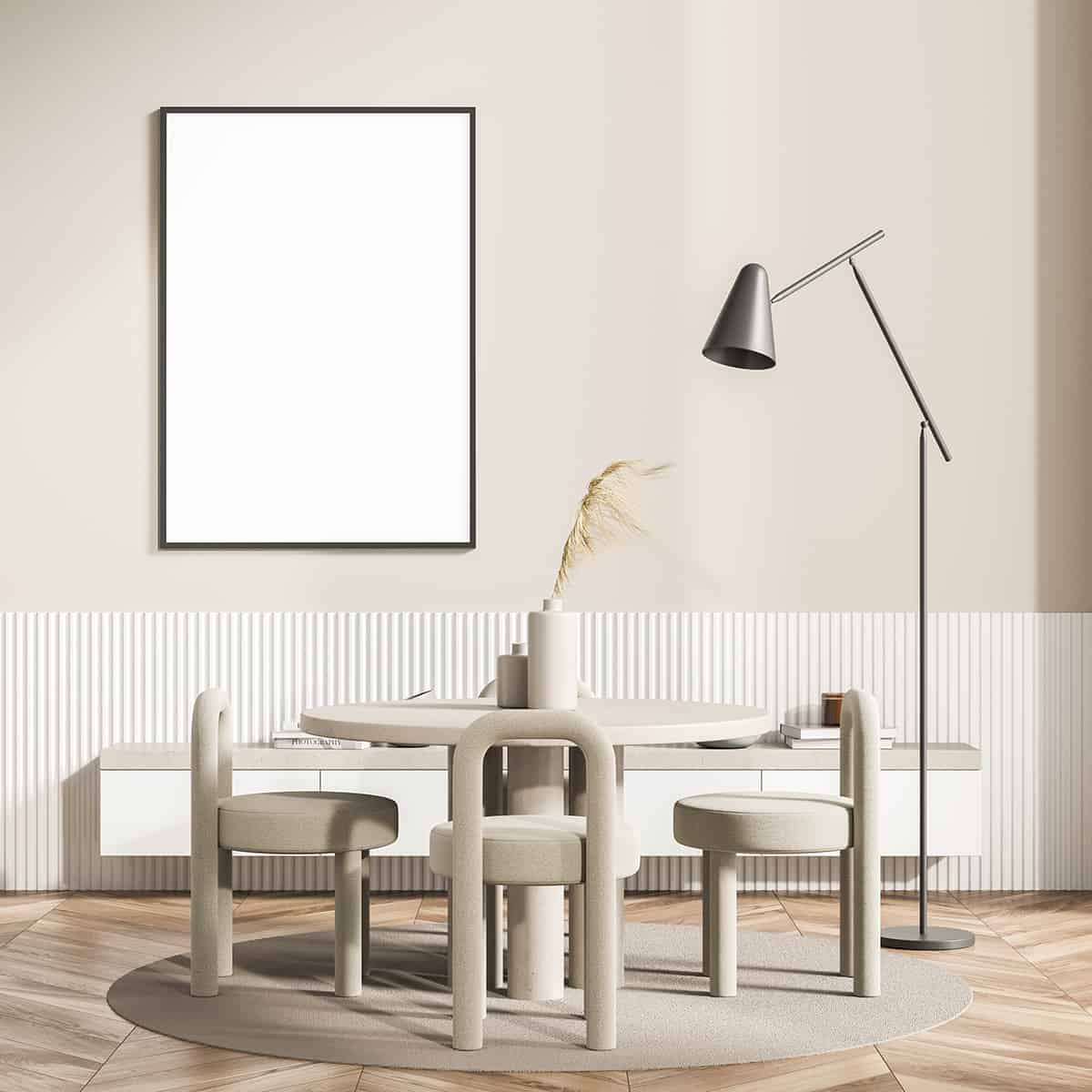 In a dining room, you can use floor lamps as the main source of light to create an intimate atmosphere. Choose lampshades that will create dramatic lighting or soft lighting depending on the vibe you are going for.
Living Rooms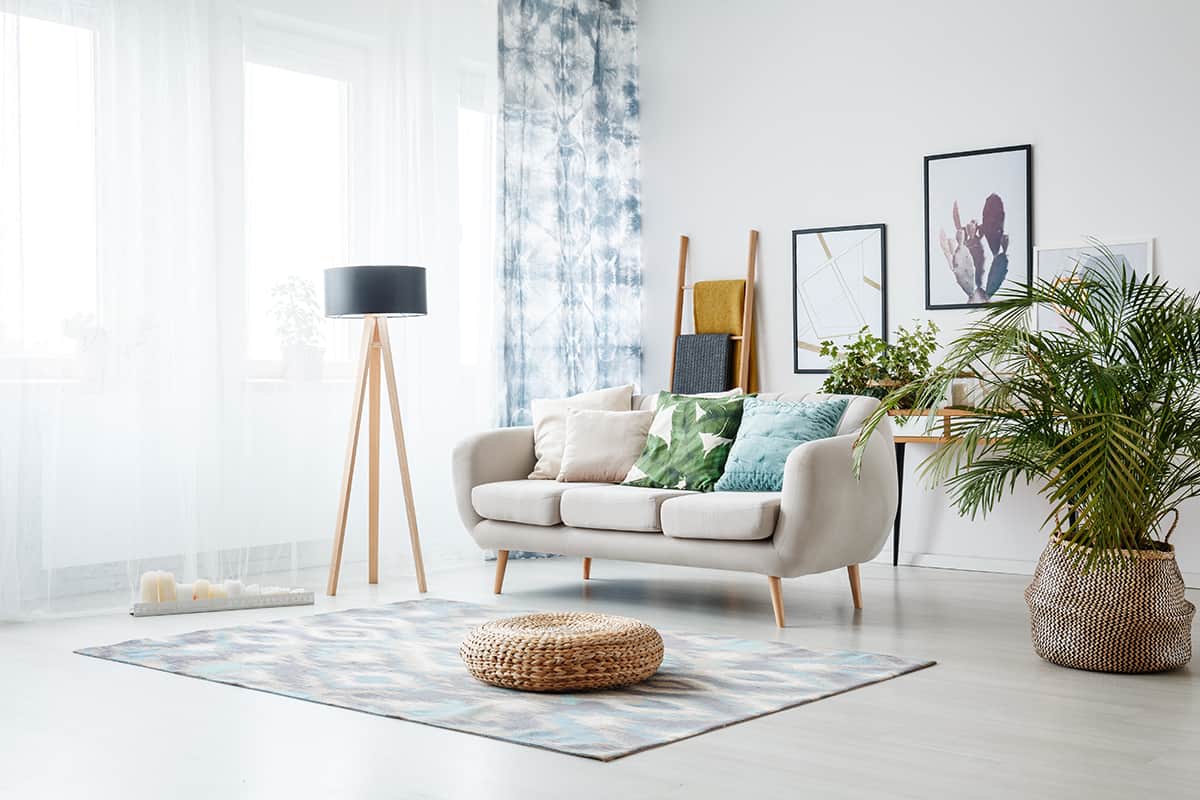 Floor lamps are commonly used in a reading corner of a living room, as they work well next to an armchair to provide a bright spot so you can clearly see your book.
In this instance, choose a lampshade that will create a light strong enough for you to read by but not so strong that it is off-putting.
Shade shape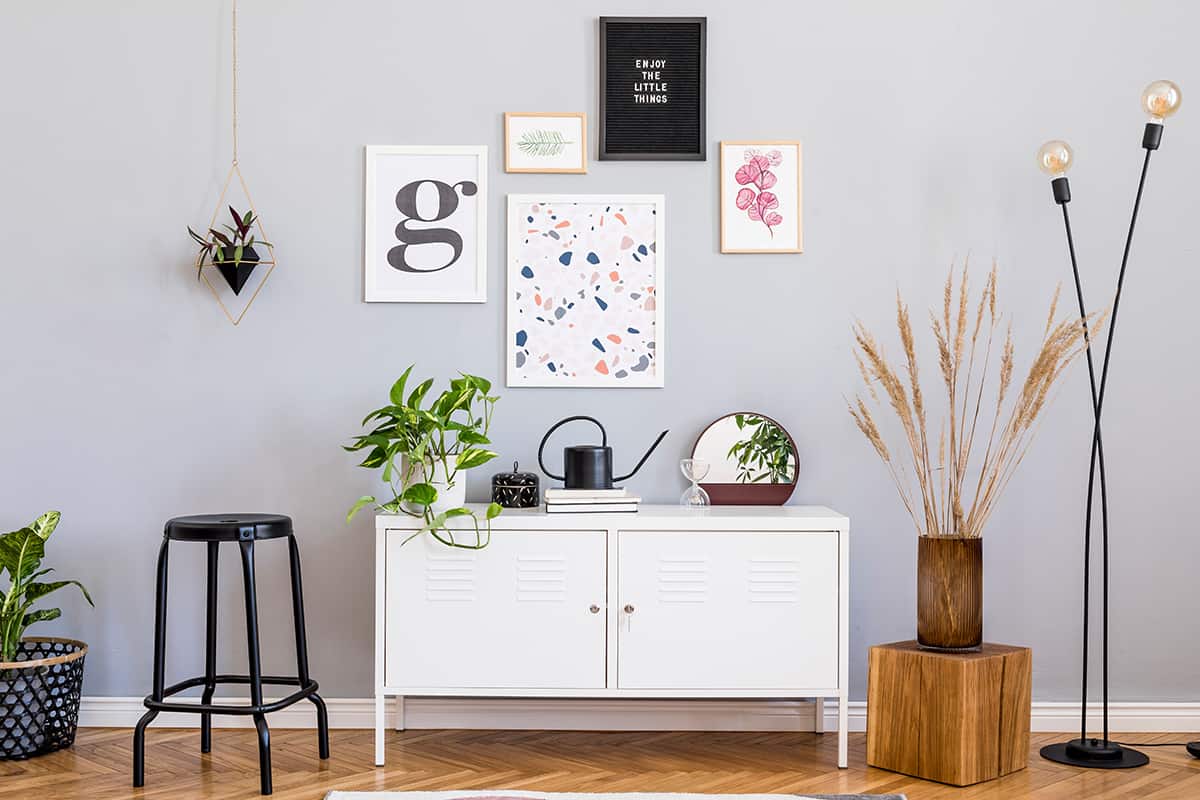 The shape of the shade on your floor lamp should reflect the style of your room. Traditional style rooms work best with tapered lampshades, while modern spaces are better suited to large drum-shaped lampshades.
You should also think about the shape of your lamp base when choosing a shade to go with it. The easiest way to ensure a shade and base work well together is to have the shape reflect each other. If the base of the floor lamp is square, then choose a square-shaped shade. If the base is round, a circular shade will be a safe bet.
Shade size
The size of a lampshade on a floor lamp needs to be a suitable size for the room so that it looks in proportion with the space, and it also needs to work with the size of the lamp base.
When choosing a lampshade for your lamp base, take into account the size of the base. The lampshade will need to have a diameter measurement at least the same size as the diameter of the widest point of the lampstand (usually the base). The shade can be as big as twice the size of the diameter of the base.
Deciding on a size of floor lamp which will work with the size of a room is a more complicated task in which you'll need to exercise your judgment.
Generally, the bigger the room, the bigger the floor lamp and lampshade they can accommodate without creating an unbalanced look. However, the amount of furniture you have in the space, and the style of the room, will also impact how big your lamps can be.
If you have one or two-floor lamps in a room that you want to make a feature of, then these can be oversized, but you will also want an oversized sofa or an oversized art print to balance this out. In a smaller room, prevent the space from feeling cluttered or cramped by choosing medium size floor lamps.
Texture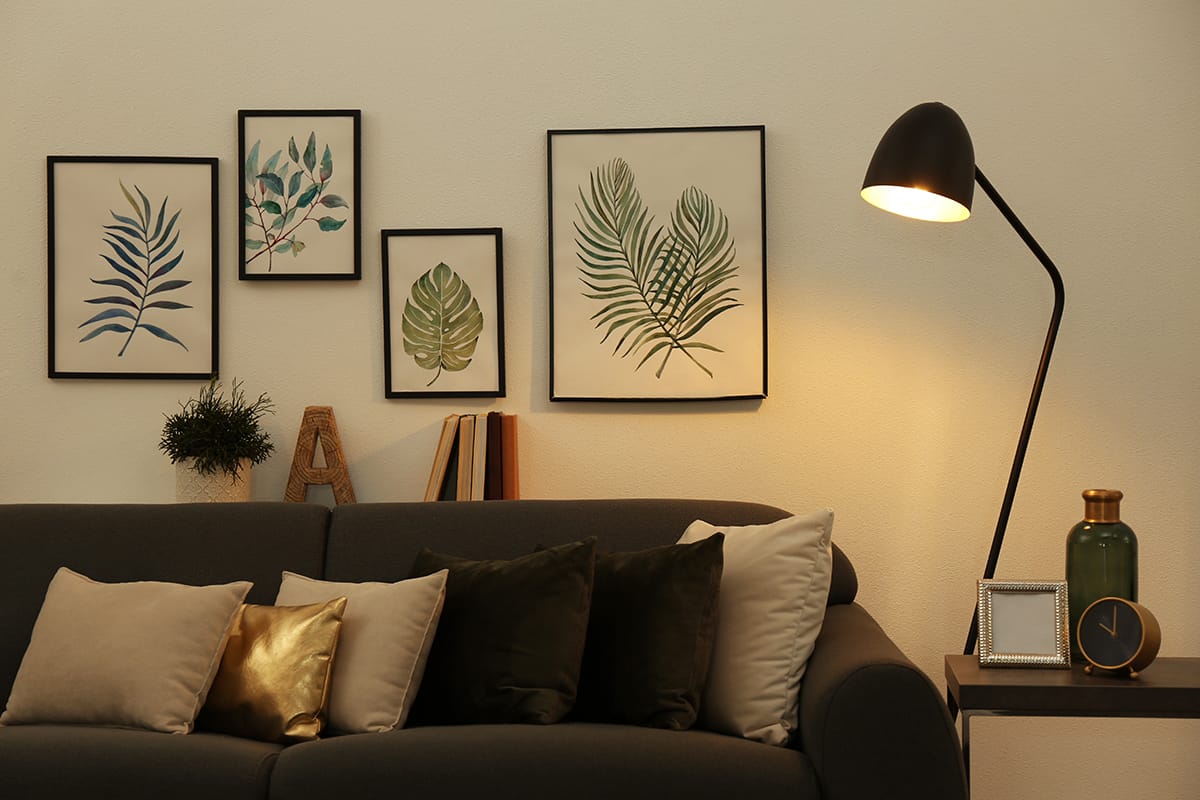 Texture is such a wonderful way to elevate the style in a room and even completely transform the feel of the space. If your room feels too stark or cool, then you can use a floor lamp with a luxuriously textured shade to make the space feel more welcoming, such as a velvet shade.
You can also work with the texture of lampshades to help define the atmosphere in a room. For example, to ensure a coastal space feels airy and natural, choose linen lamp shades or jute lampshades to highlight the natural and breezy feel.
Textures can be used to make a space feel warmer, and lampshades work double duty to do this because their illumination, when switched on, also adds a feeling of warmth to a space.
Consider lampshades the same as you would soft furnishings, and choose textures that work with your decor style and also create the atmosphere you want to achieve. Silk lampshades will add elegance and sophistication, while feather lampshades create a soft and cozy feel.
Color
Color is one of the most important things to consider when decorating with lampshades. If your lampshade doesn't work with the rest of your color scheme, then it's going to look awkward and out of place.
To ensure your floor lamp works well in your room, you should coordinate the color to the rest of your space. This doesn't necessarily mean the color needs to match, but it should complement or contrast the other colors in your room.
If you have a pale gray room, for example, then a lampshade in dark gray would work well to both coordinate and contrast. Alternatively, in a forest green room, you could add in a blush pink lampshade as an accenting item and tie it into the room by also adding in some blush pink cushions.
Avoid using too much of one color unless that color is neutral; otherwise, the room could look flat. The result you want to achieve with your floor lamps is also going to affect what color you choose.
If you want your lamps to be a key feature in the room, then you could opt for a shocking color that contrasts the rest of the space, such as red lampshades in a white room.
However, if you are going for a more casual style, then you might want the floor lamps to blend seamlessly into the space, in which case lampshades that are a similar color to the walls or the furniture will work well.
Alternate materials
When decorating with floor lamps, many people get confused about what material the base should be. For example, if all of your furniture is made from oak, you may be tempted to get a floor lamp base made from oak, but actually, for a more stylish and modern look, it is best to alternate materials.
If you will be positioning your floor lamp next to a wooden side table, then opt for a lamp base made from metal and vice versa.
You also don't need to have all of your floor lamps in one room matching, but they should coordinate in terms of style or color. For example, you could have one black metal floor lamp base and one silver metal floor lamp base, both with different colored drum-shaped shades.
When decorating with mismatched floor lamps, the one thing you do need to do is make sure that the lamps are the same height, especially if they are positioned symmetrically, for example, one in each corner of the room or one at each side of a sofa.
Placement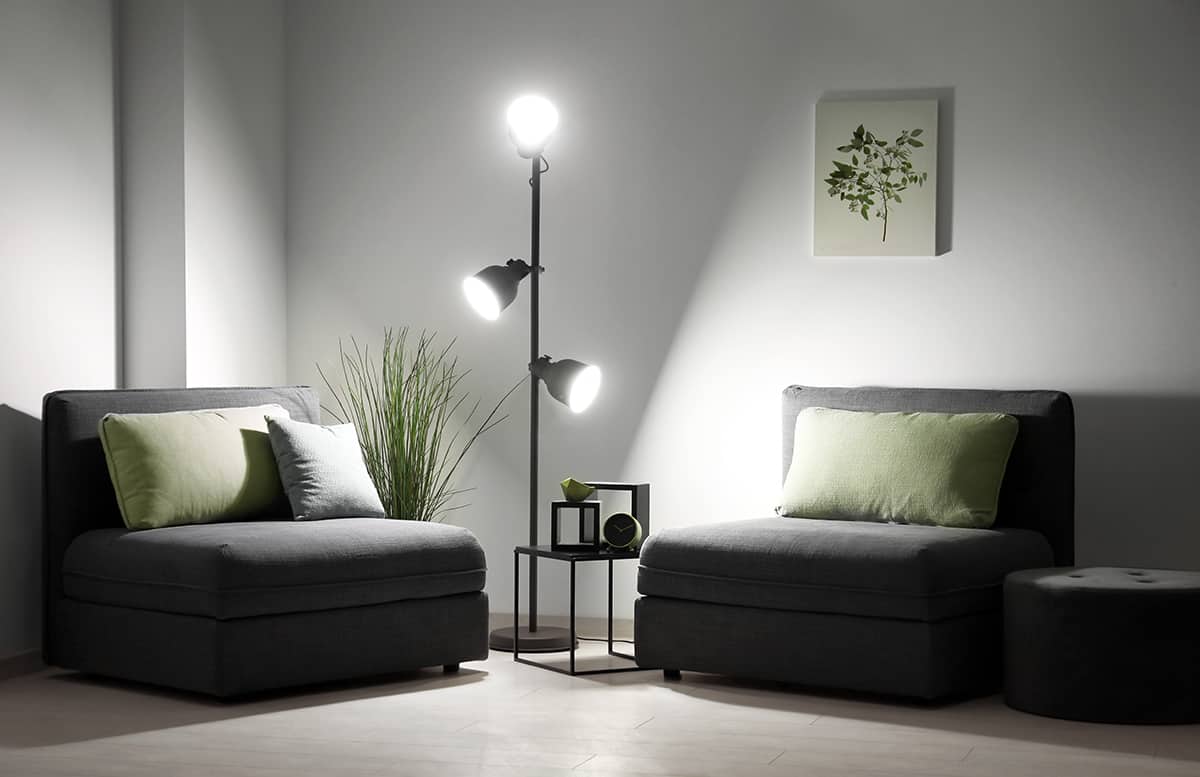 You should position your floor lamps so that they create a balanced look in a space with regard to the light they create and the height of other pieces in the room. If you have a tall shelf unit at one side of the wall, balance this out by using a tall floor lamp on the other side of the room.
If you have a well-lit corner of a room due to table lamps, balance this out by installing floor lamps in the darker corners of the room. You can also use the placement of floor lamps to highlight certain areas of the room, for example, a reading nook or a display cabinet.
Function
Ultimately, decorating with floor lamps is about more than just the style of the room, and you should also consider the function they serve. A floor lamp might look great in one corner of the room, but it is pointless if there is no electrical socket nearby for it to plug into.
A floor lamp also isn't going to serve much of a purpose if you position it in a corner that is already well lit. Instead, try to make sure your floor lamps are as practical as possible by installing them in places where they are going to create needed illumination.
The type of lampshade you choose can also affect the function of the lamp, as lighter or thinner lampshades will create a softer glow, whereas dark or thick lampshades will create more directional and potentially harsher lighting. You will also want to make sure you use suitable bulbs in the lamps to give off a nice glow.