The living room is a place to entertain guests and the space you spend most of your time watching TV or relaxing in. It's also the first room of the house that everyone will see, so it's important to make it more visually pleasing.
Empty corners in large or small living rooms can be awkward to look at, but this is easy to fix if you know where to start.
For those who are looking for some easy tips and tricks to fill an empty living room space, I've put together 19 ideas that will decorate these corners and improve the visual appeal of the room.
1. Create a comfortable window seat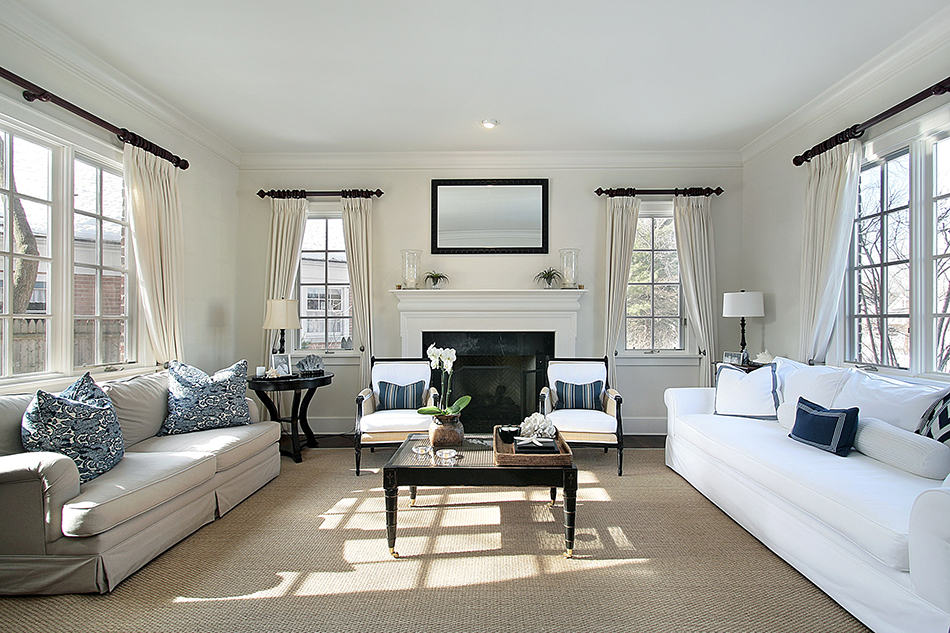 One of my favorite ideas is to create a cosy window seat in the living room. If your window opens up to sea or mountain views, think about creating a comfortable window seat to calm the spirit. This is an effective way of making the most of an empty corner plus it will be a feature in the room for your guests to marvel at.
2. Illuminate those empty dark spaces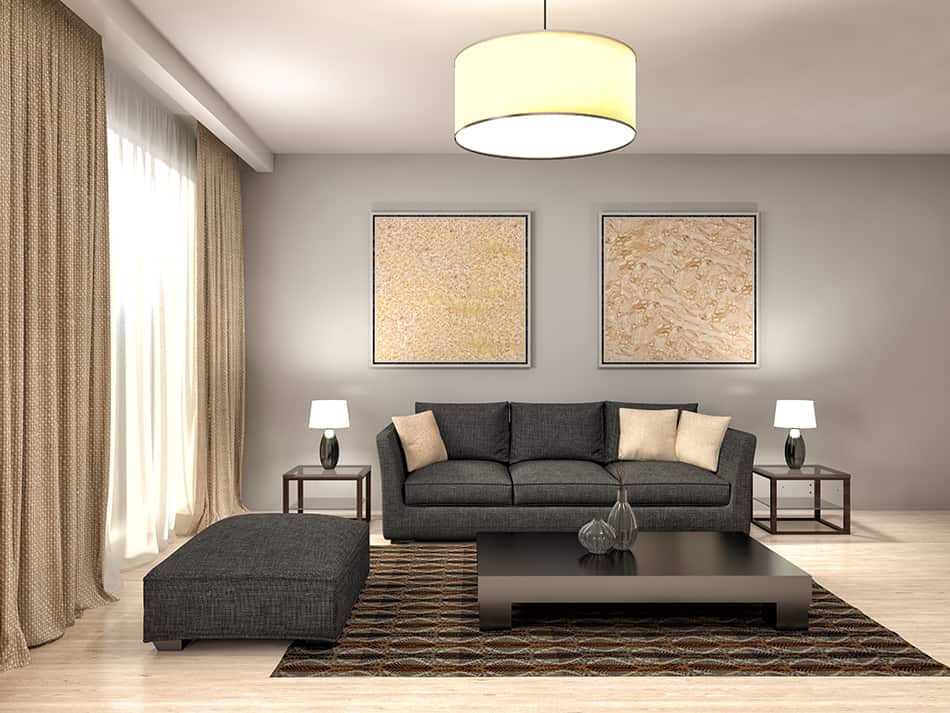 Using layered lighting is a powerful way of illuminating dark corners. Floor, ceiling, and wall lamps are the perfect idea to brighten up the dark and empty corners. Layered lighting adds aesthetic value to the room as well as cast a glow to other focal points within the living room.
For example, a lonely corner sofa can be accompanied with a tall floor lamp next to it to put the seating area in the "spotlight". In fact, any other furniture item, such as a coffee table or side table can have lighting as an addition.
Even the fixtures on the wall can be illuminated using low-hung pendant lamps – in fact any kind of lighting will work very well in empty living room corners to accommodate the furniture and fixtures.
3. Place tall plants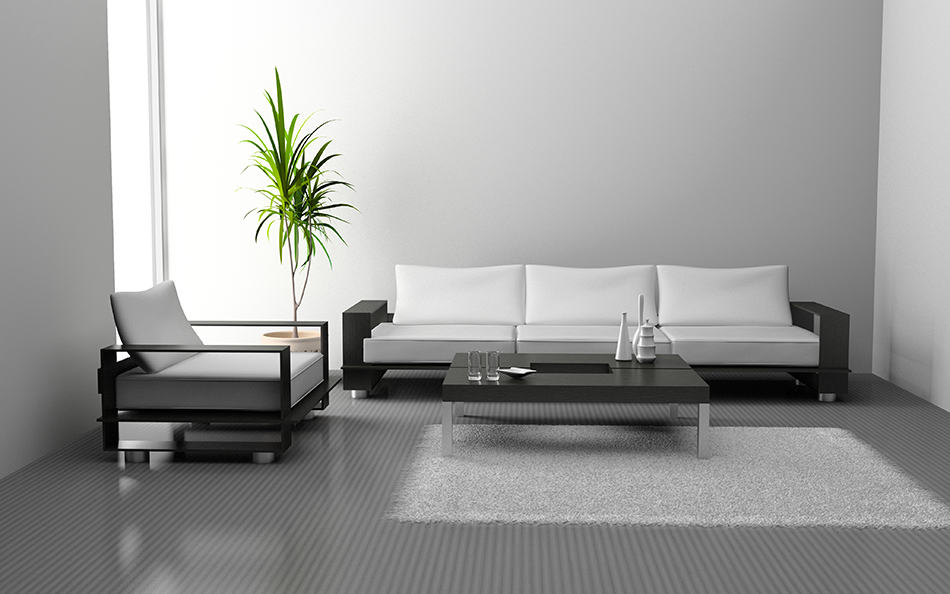 Vertical heights in large living rooms can feel bare and lonely. But this problem can easily be overcome using tall plants. As long as the room receives adequate natural light, indoor potted plants will do the trick.
You can easily place a couple of tall plants beside the windows, next to the TV, and anywhere else that looks empty – just don't forget to keep the plants alive!
4. Consider a decorative room divider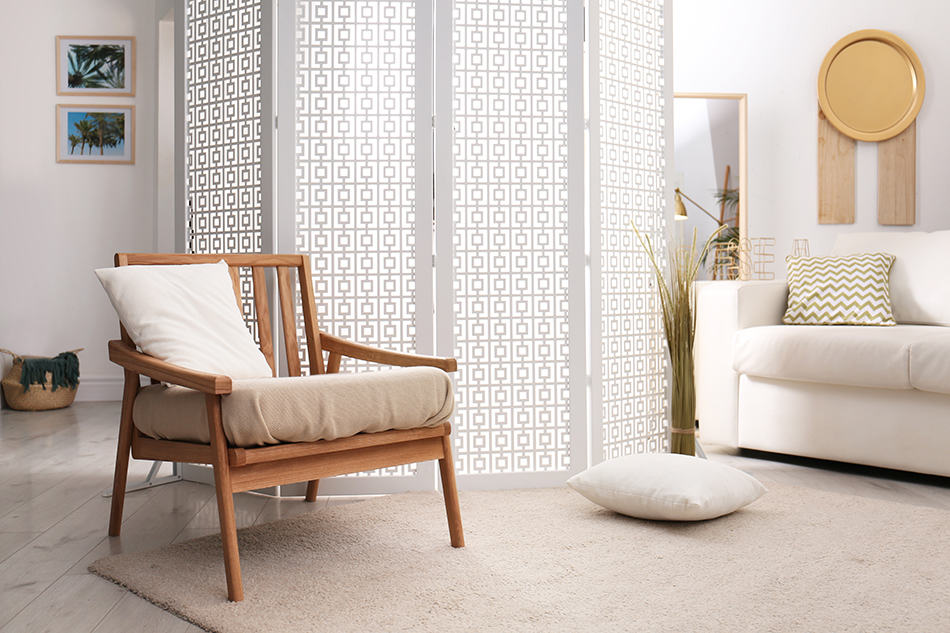 To create an intimate space in an open and large living room, decorative divider screens will be a great addition. These room dividers can be partially folded to create the impression of a smaller living room. Tip: place the room divider close or behind the sofa where you sit and watch TV.
Another great place for the divider is between the dining room and living room in an open-plan space.
5. Create a reading corner or an alternative seating area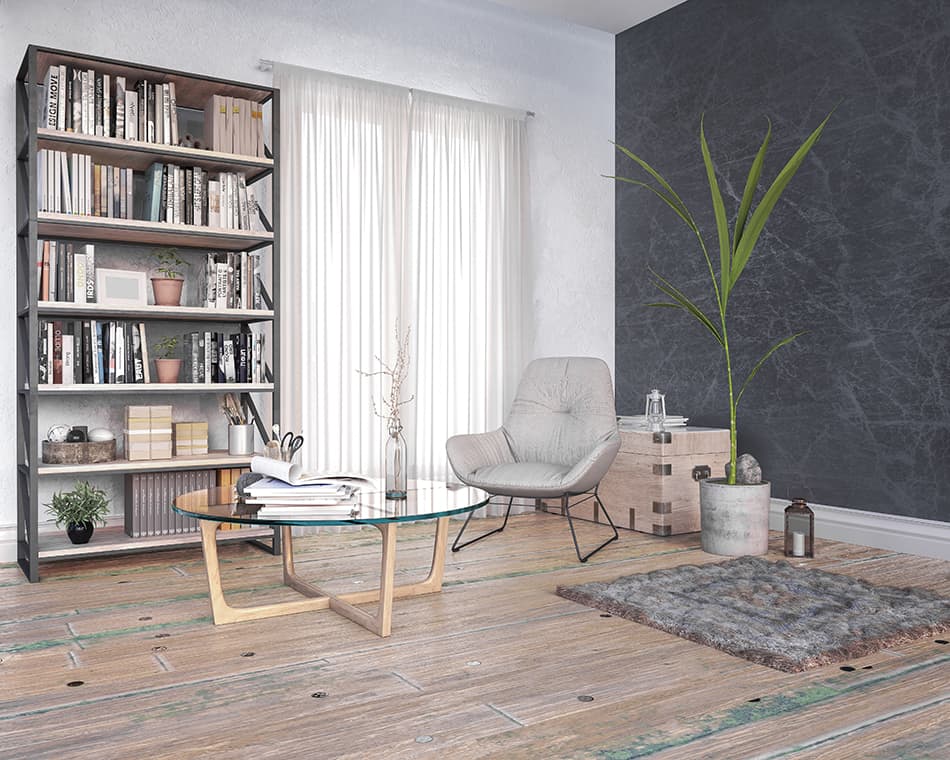 In large living rooms, it won't be enough to just fill the main seating space with one or two sofas. There is likely to be another awkward corner that has remained empty. This can become your favorite reading corner or a second seating area to make small talk with friends. Another idea would be to create a mini library with an armchair or rocking chair to sit on and read a good book.
6. Fill corner walls with unique artwork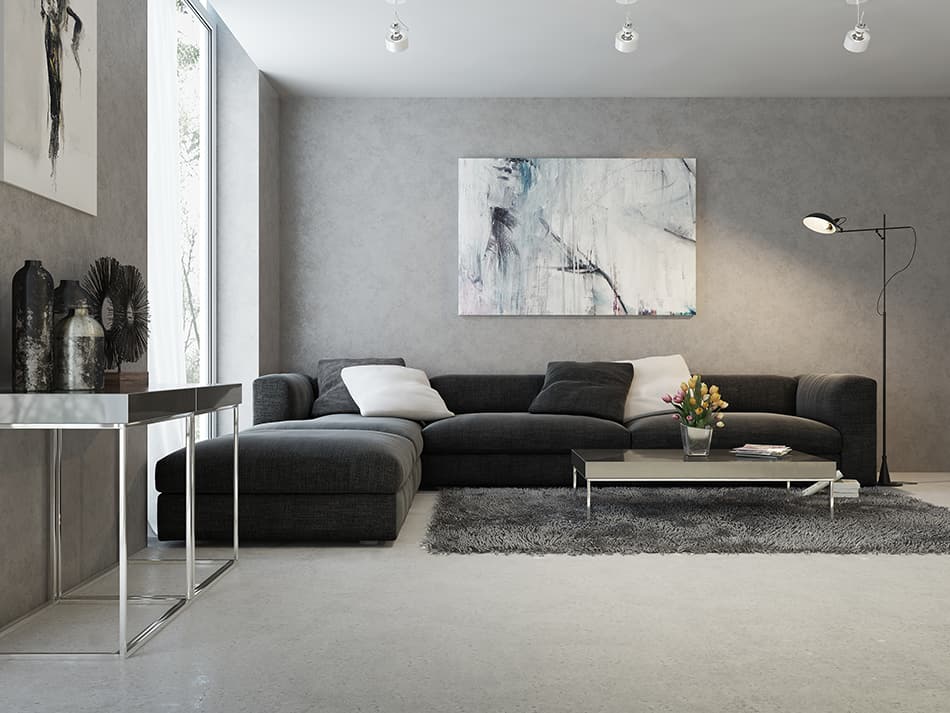 Whether you choose to hang framed prints or oil paintings on the wall, it may be tempting to place them all in the central part of the living room wall. But have you considered taking your artwork to the corner walls to arouse interest and curiosity?
Even if you fill the corner walls of your living room with oversize pieces of artwork on each side, they can still work wonders.
7. Set up a workspace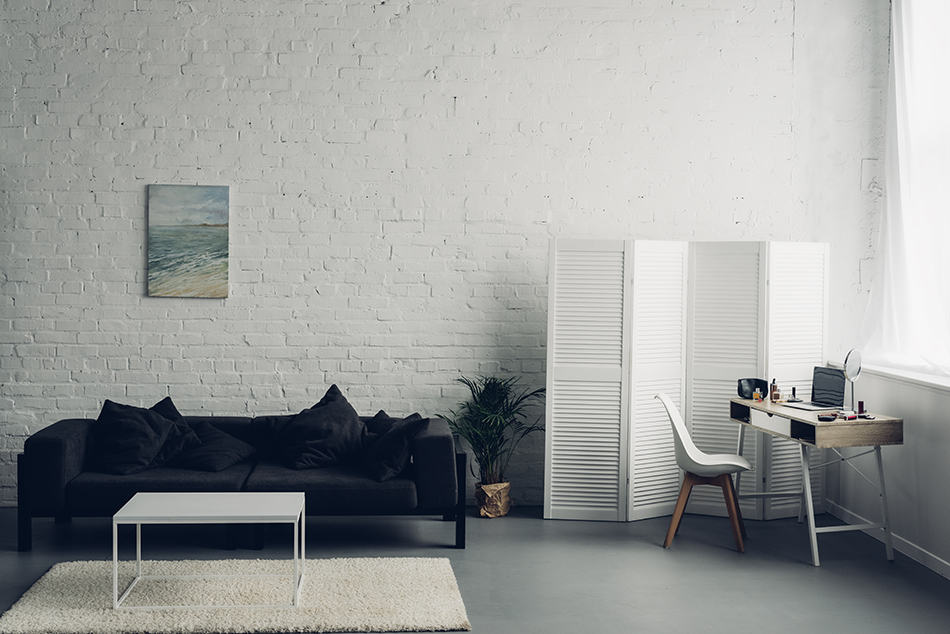 Most of us like browsing the Internet from the comfort of our own homes. Some of us even work from home so it makes sense to set up a designated home office within the living room space. All you need is a comfortable chair, a small desk for the laptop, and a few shelves on the wall for extra storage.
8. High ceiling in the living room? No problem!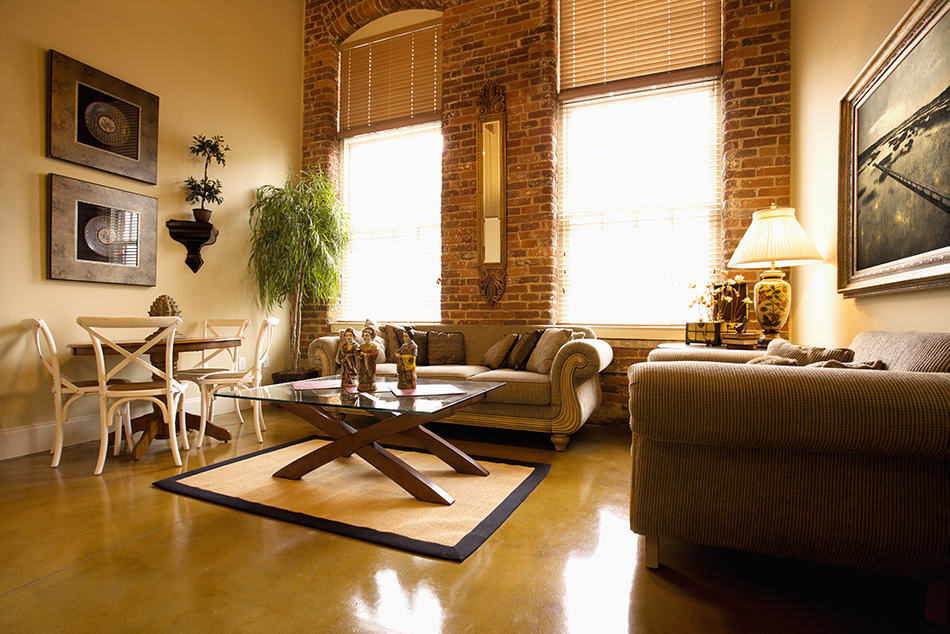 A high ceiling in living rooms can be more challenging when it comes to filling corner spaces. This is because the space between the furniture tops and the ceiling can be so great that it can often make the living room look even emptier than it really is. This is where oversize artwork comes handy as you can place a few paintings on the walls to close in the gap between the floor and ceiling.
9. Add a bench seat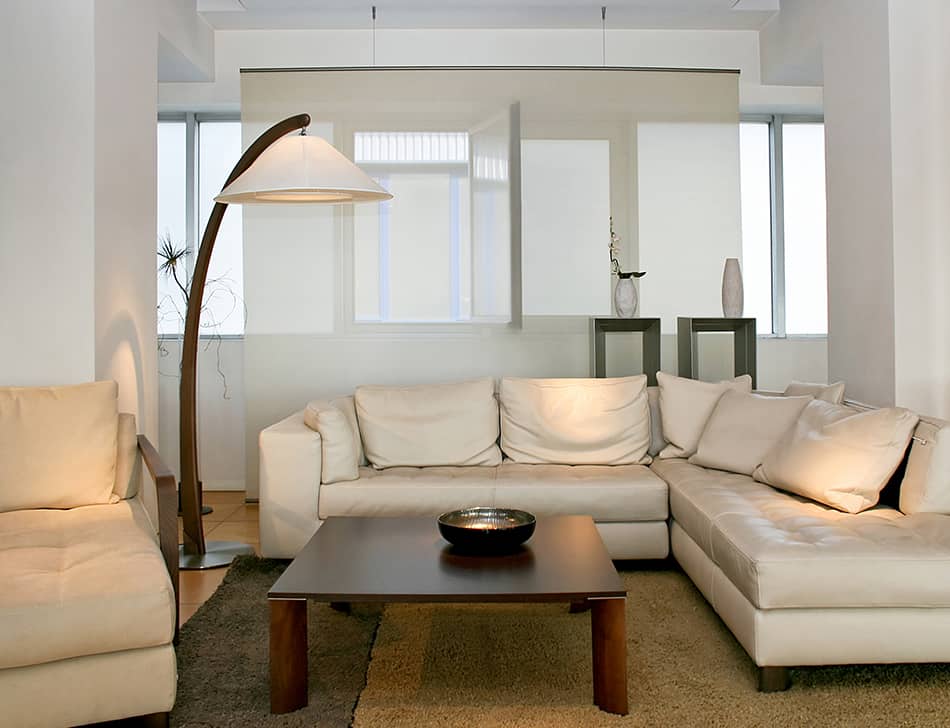 Not sure of what to do with that unused wall? Consider a bench seat to fill the lonely space. Whether it's a stylish metal seat or custom-built design, adding an extra seating spot in the form of a bench seat to relax in your living room corner will work perfectly well.
10. Cover the empty floor space with area rugs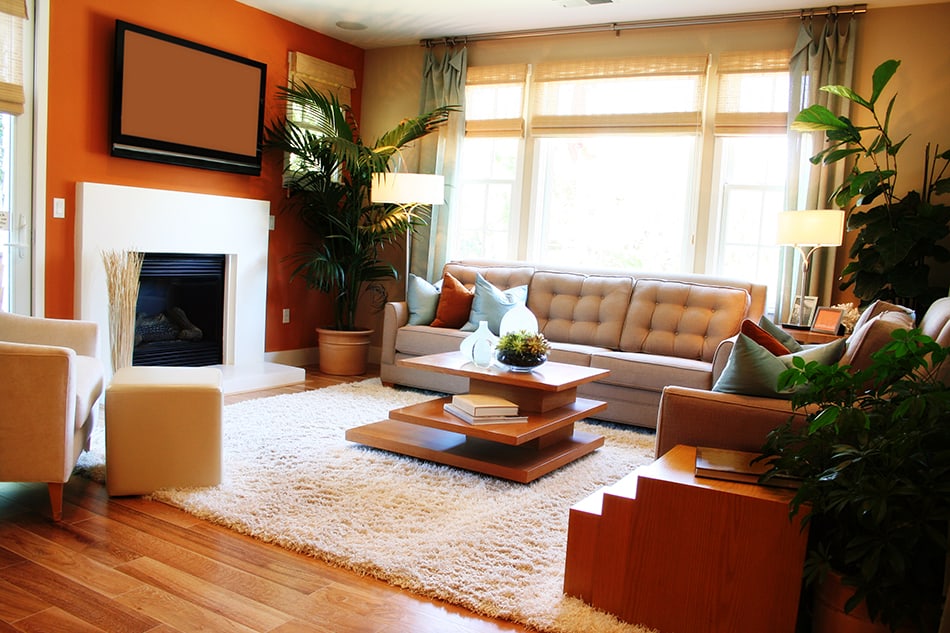 Area rugs are especially great for wooden floors. You can easily fill up the empty space on the floor by adding a couple of matching rugs. And don't forget to cover the hallway floor with a rug to make your visitors feel more welcome.
11. Paint the walls and ceiling with darker colors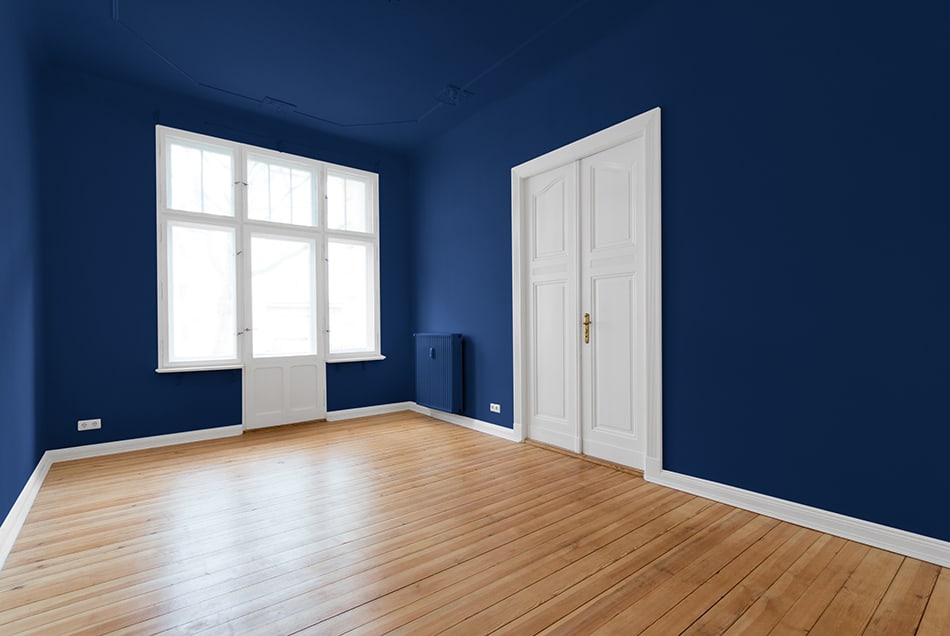 Since light or neutral colors can make a room look bigger, the opposite is true with dark colors. If your living room is so big that you simply can't fill its every corner, consider painting the walls and ceiling darker colors, such as mauve, classic blue, or a combination of both. These colors will make the room feel more snug plus the ceiling won't look as high as it really is.
12. Decorate an empty wall with bookshelves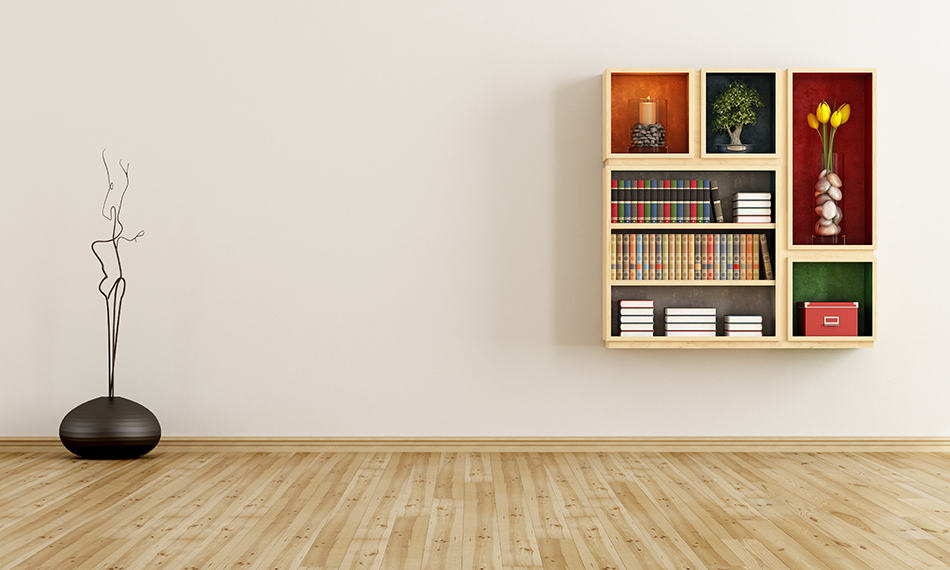 Adding bookshelves to an empty wall doesn't mean you have to be an avid book reader. You can always fill the bookshelf with magazines, trinkets, and of course any pictures or trophies that you want to show off to your visitors. Remember, a bookshelf is the perfect addition to an empty wall as long as it is full.
13. Take advantage of the wall behind the sofa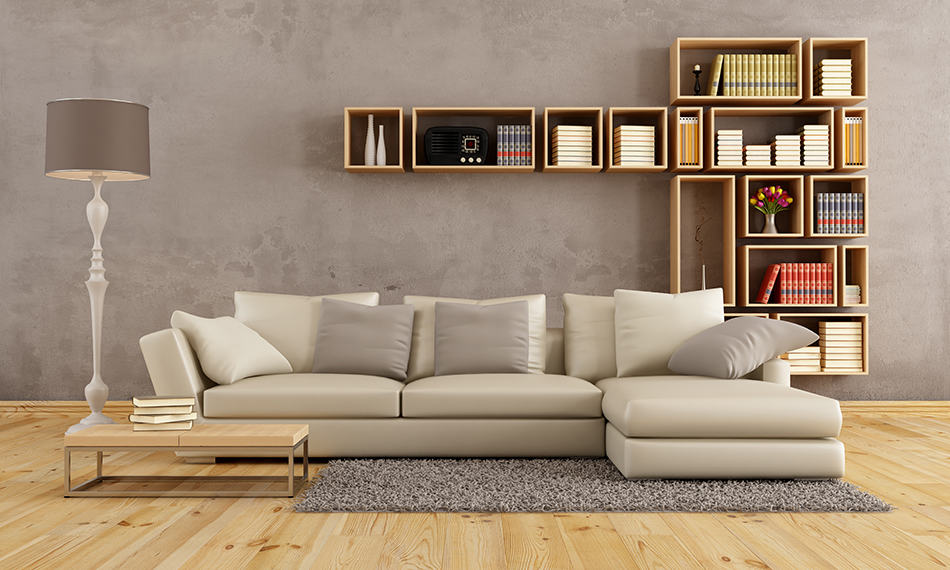 As I mentioned earlier, adding a bookshelf is a smart way to use the forgotten space on the wall. But for maximum impact, consider installing the bookshelf on the wall behind the sofa. If the wall is too large, double up with art accessories or a storage cabinet right next to the bookshelf in order to fill the entire space.
14. Use the pillars as book towers
No room for a bookshelf? Then try stacking your books against the pillars like a tower. But before you start, it's best to install metal shelves on the pillars first for maximum support.
15. Frame the TV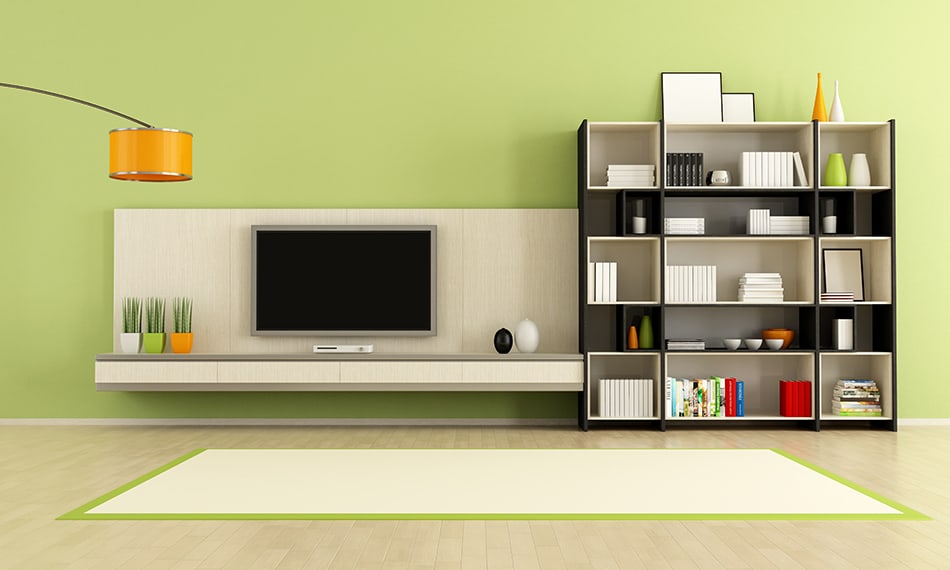 Rather than mounting the TV to the wall, think about framing it with shelving instead. Not only will you have more storage, but the framed TV can also complement the interior design of your living room without standing out too much.
16. Fill the walls with your family photos
To make your living room feel warmer and more inviting, consider adding your personal or family photos to the empty walls. But don't just stop there; add your pictures to the window sills, shelves, and on top of the fireplace to give your living room a more personal touch.
17. Divide the room visually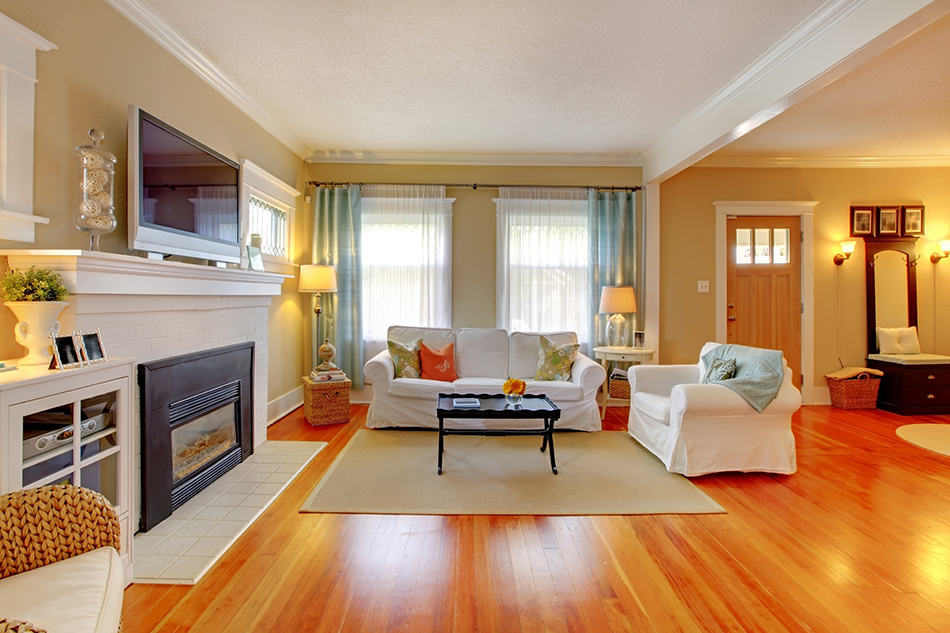 To divide up the living room visually in a non-permanent way, you have many options at your disposal. Add floor to ceiling curtains, wallpaper, or furniture to help create a cozier space within the large room. Rocking chairs, tables, futons, decorative screens, chairs, or anything else that matches your interior decor will work perfectly well to divide the spaces.
18. Double up on the furniture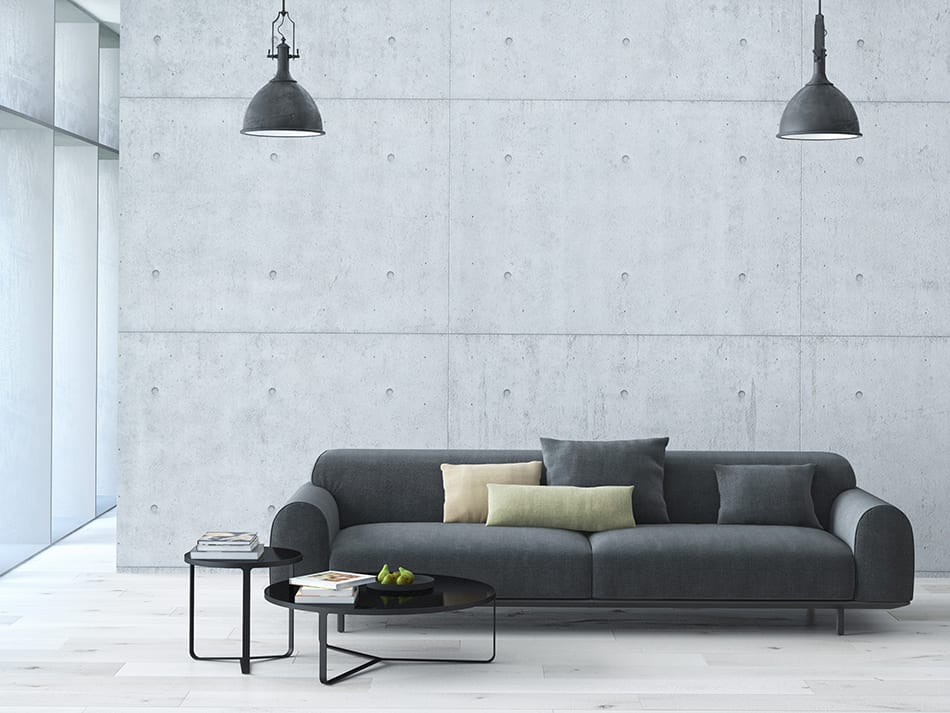 If you can't find tables and chairs that are large enough to fill your space, consider buying two matching ottoman tables and placing them side by side in the middle of the room. This furniture arrangement will also work with a coffee table alongside two ottoman tables placed next to it.
To take this idea to the next level, add four chairs to the ottoman table instead of two chairs beside the couch. Such tables are less visually divisive than sofas plus they tend to create a cozier atmosphere in large rooms. Aside from the table and chairs, you can actually double up on just about any piece of furniture or fixture. For example, use two floor lamps or two footstools to make the impact even greater.
19. Layer up by adding texture
If you still haven't been able to fill all your empty spaces in the living room, or you want to make the space even cozier, why not layer up with more texture like installing hanging baskets and placing ornaments around the room to help soften the empty spaces. Just be sure to find pieces that match your living room decor to make it a cozier and more inviting space.