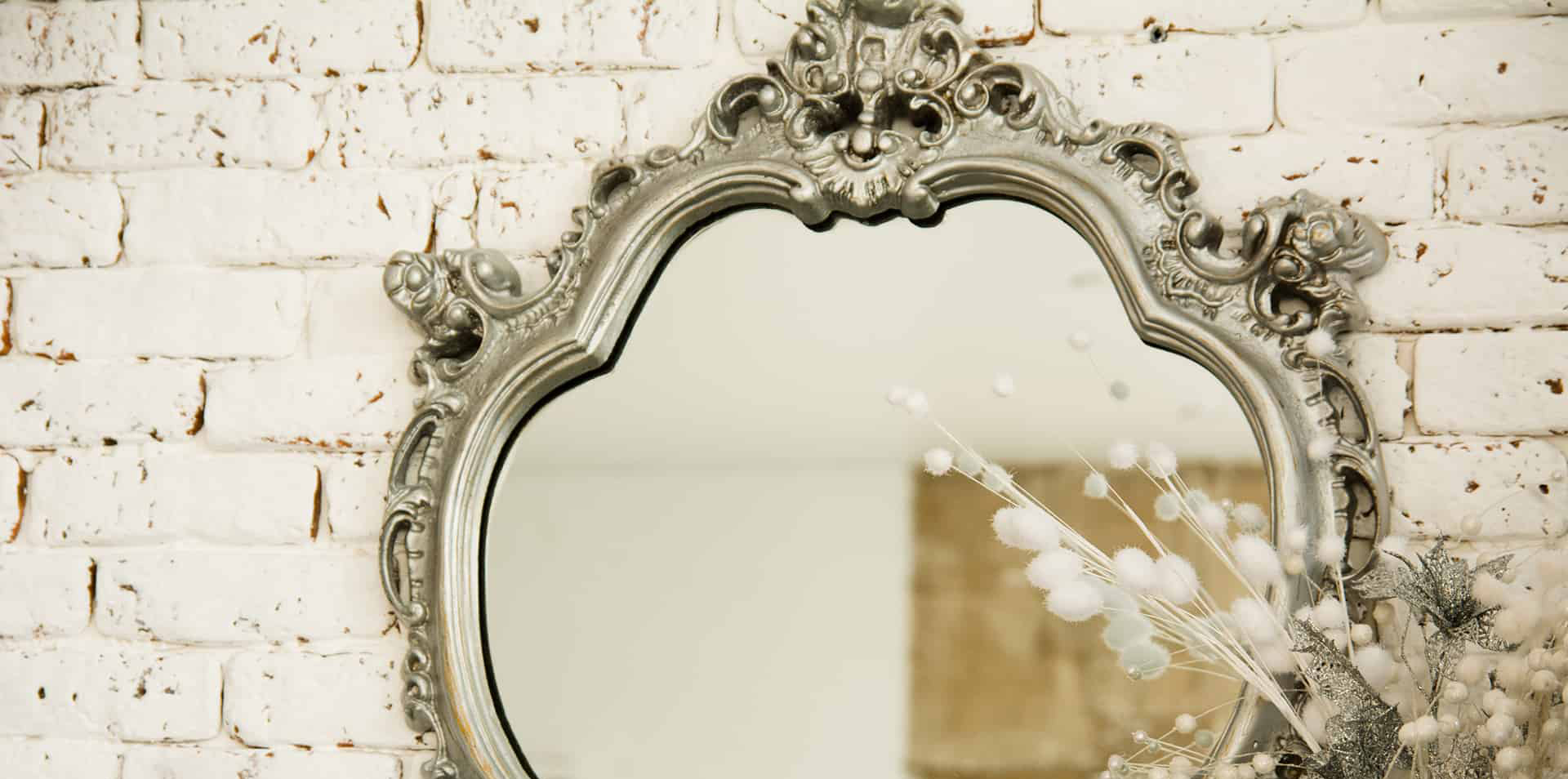 21
Unique Ideas On
Decorating With Mirrors
Mirrors are the perfect solution for adding a decorative touch to an interior. They are also ideal for making indoor spaces feel larger and brighter. To give you some great ideas, here are 21 different ways of decorating with mirrors.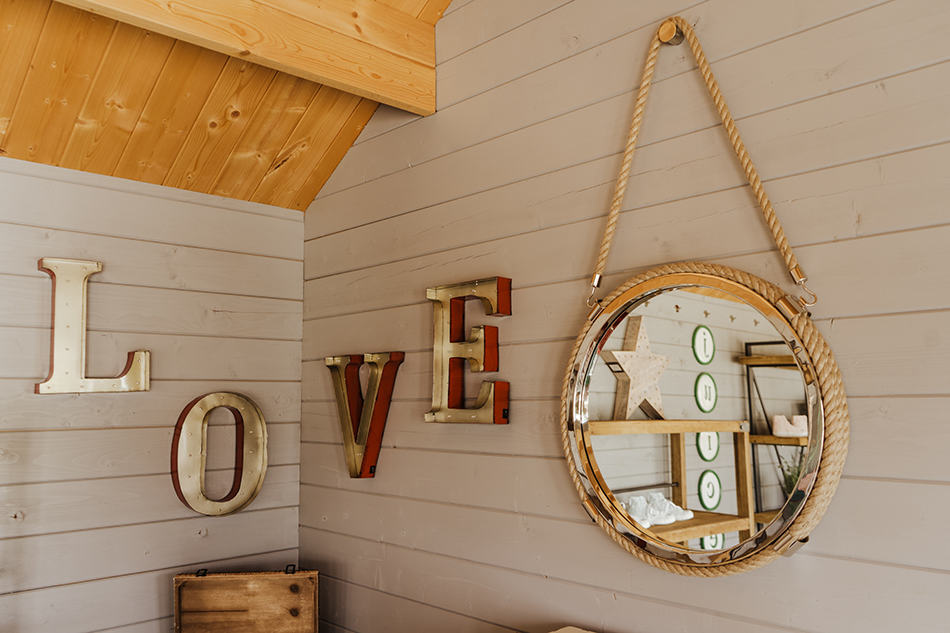 1. Reflect Your Space With a Hanging Mirror
To match the authenticity of a wooden wall, you'll need an
authentic mirror
with interesting wall decor to accompany it as shown in this image. A round mirror with gold chains works best as a decorative wall feature. See some ideas to
hang a frameless mirror here
.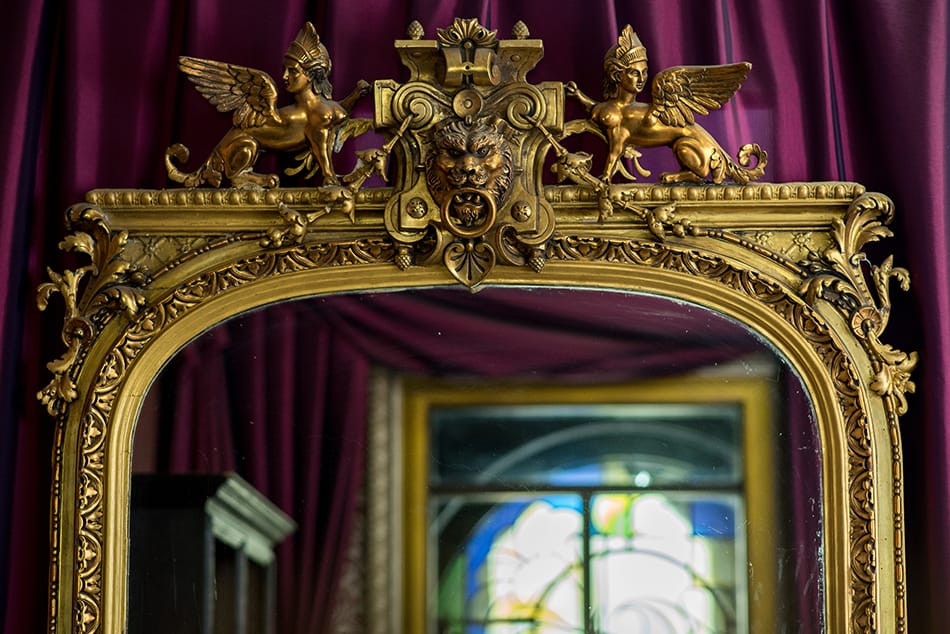 2. Choose a Vintage Mirror That Stands Out
Opting for vintage mirrors complements the elegant theme of any room by adding subtle interest. For example, a classic French Louis mirror as shown in this image makes the interior style of the space more luxurious.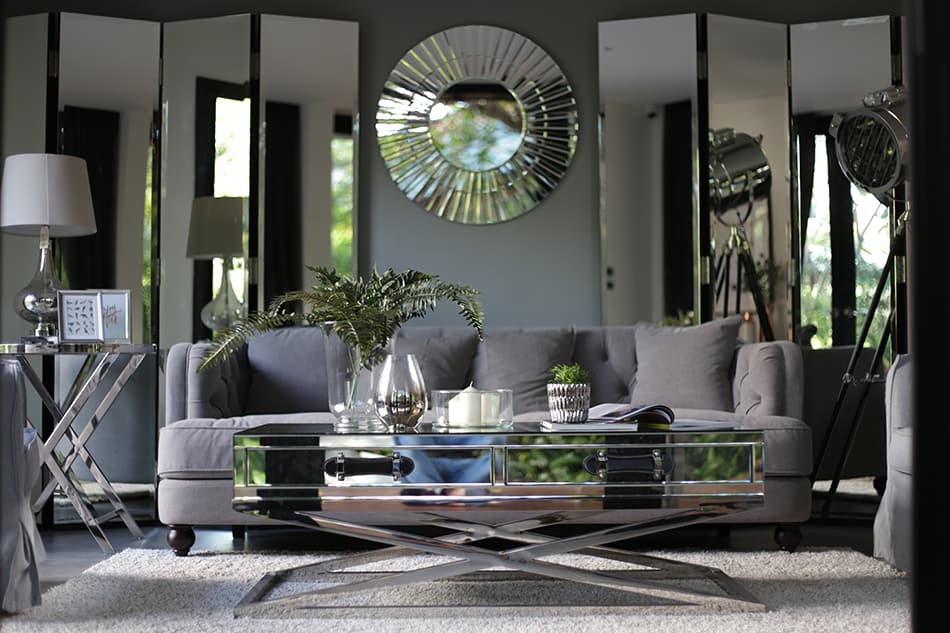 3. Experiment with Grey Tones
In a dark, modern living room, a sunburst mirror goes hand in hand with the overall decor. Pair it with large side mirrors for a ultimate chic interior decor.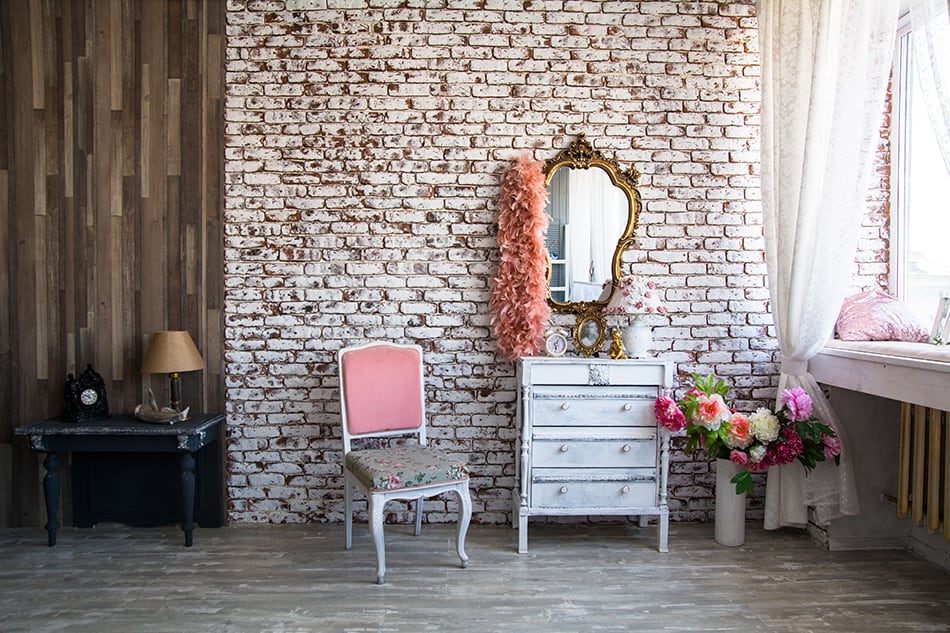 4. Maximize the Space with Simplicity
A small framed mirror above the vanity table doesn't take the attention away from the tall wall of the room, but it still makes the space feel larger than it really is. Position the mirror closer to the window to effectively draw the eye towards the bright space.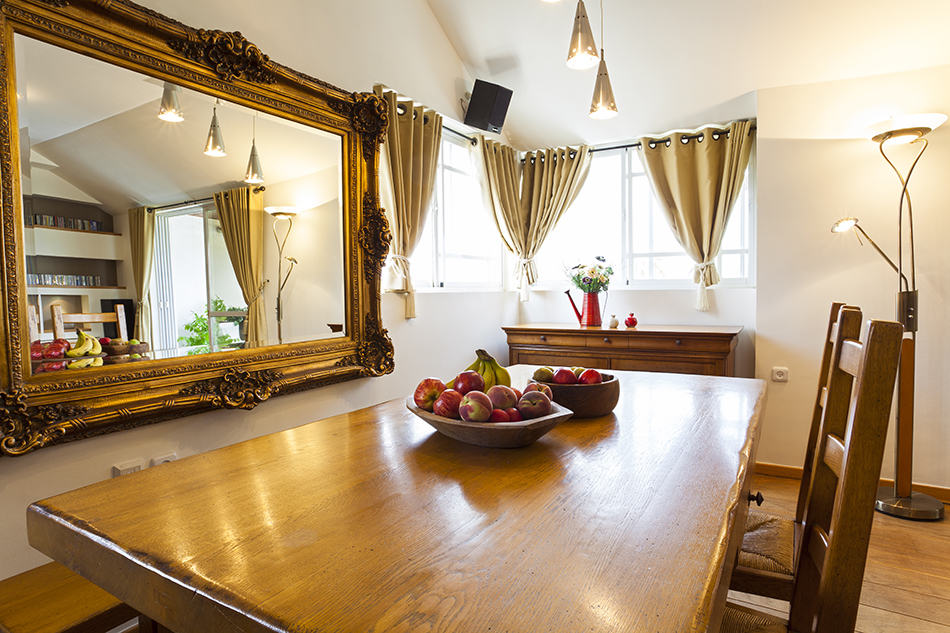 5. Use an Oversized Mirror
Mirror, mirror on the wall, which is the biggest of them all? An elaborately framed oversized mirror in a small dining room creates the illusion of depth. This especially works well if the rest of the room's decor including the lighting is simple and basic.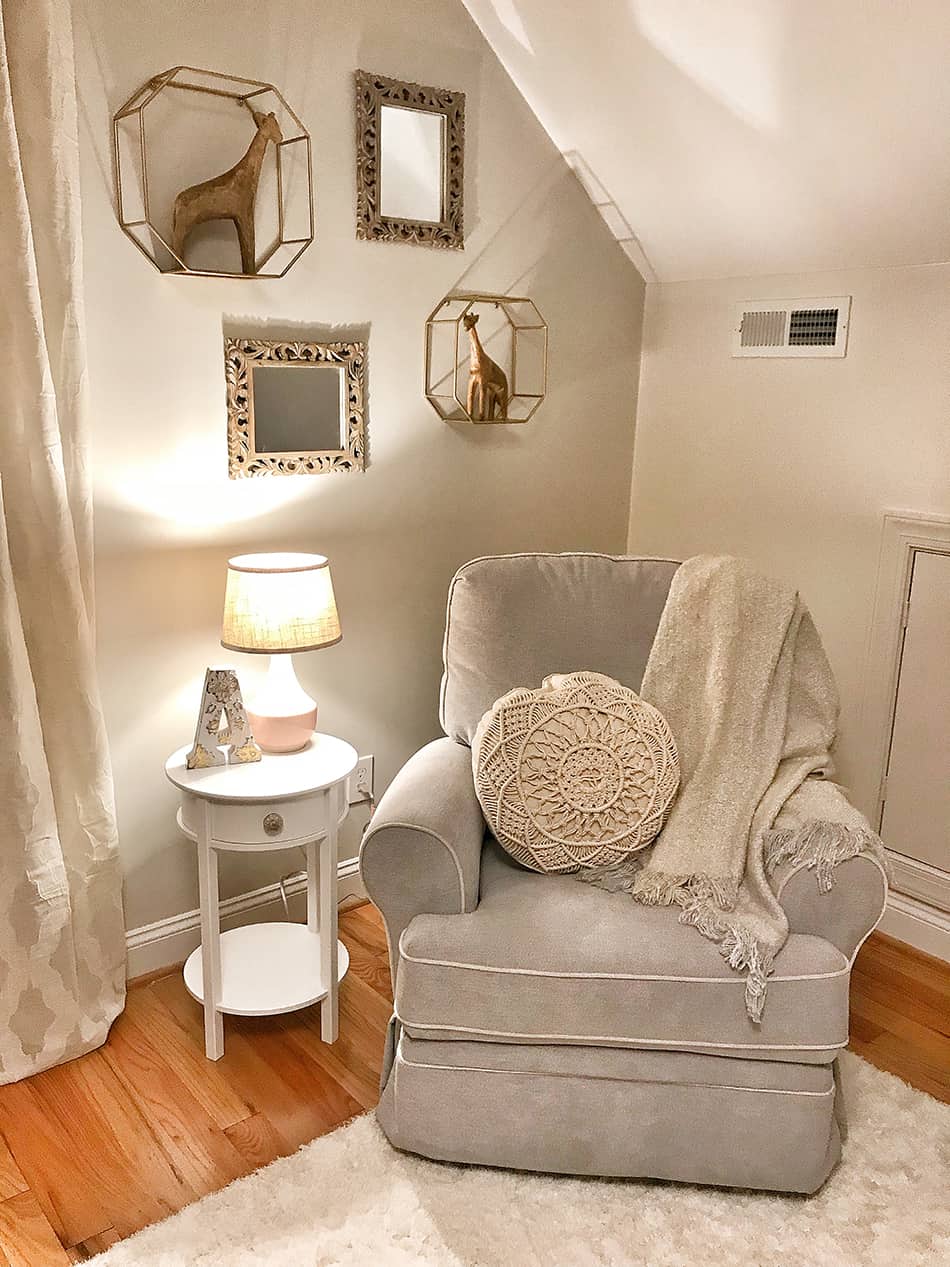 6. Showcase Your Minimalist Taste
If you have a small room that you use for reading a book or relaxing in, why not reflect your personal taste through a series of small, decorative mirrors on the wall. In this image, the minimalist decor and furnishings are matched with the small mirrors.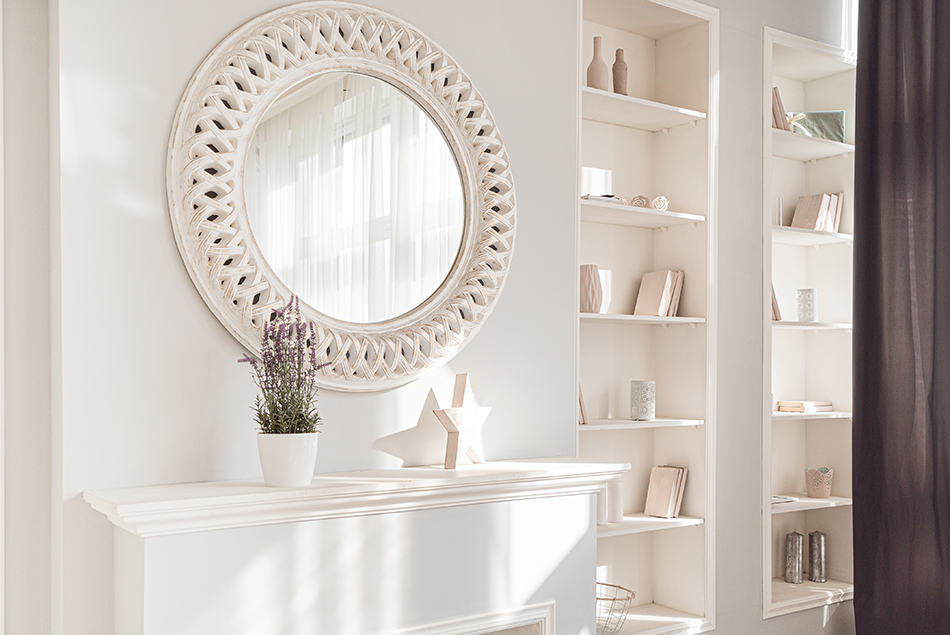 7. Go White and Bright
In a bright and airy room that boasts of white fixtures, a white, round mirror will be the dramatic piece that draws the eye in that space.This idea works in any room of the house that's painted in pure brilliant white tone.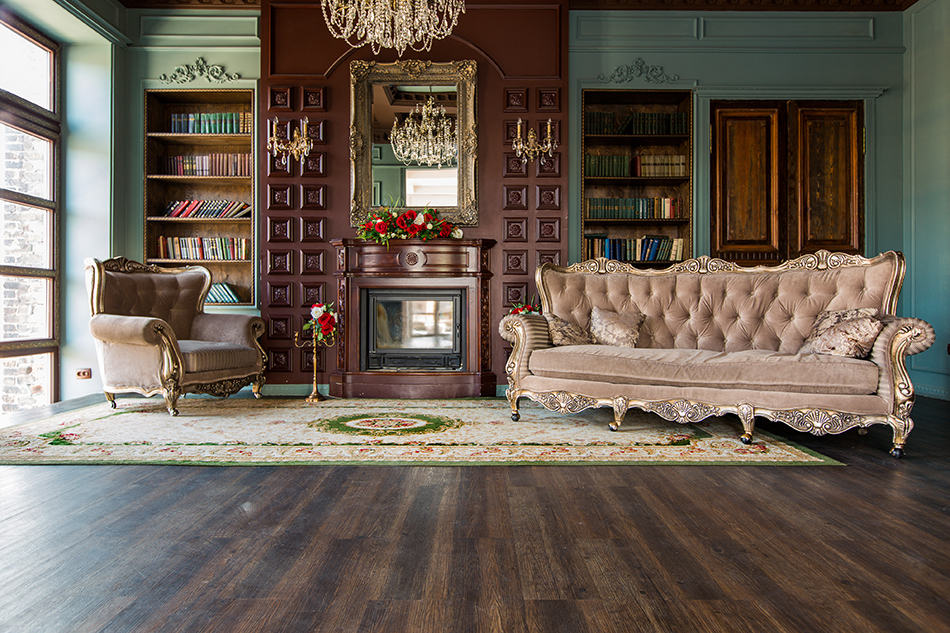 8. Vintage Mirror for the Study Room
A luxurious and large reading room isn't complete without a statement mirror. If you don't want to detract attention from the vintage interior decor, use a large, framed mirror above the mantelpiece as shown here.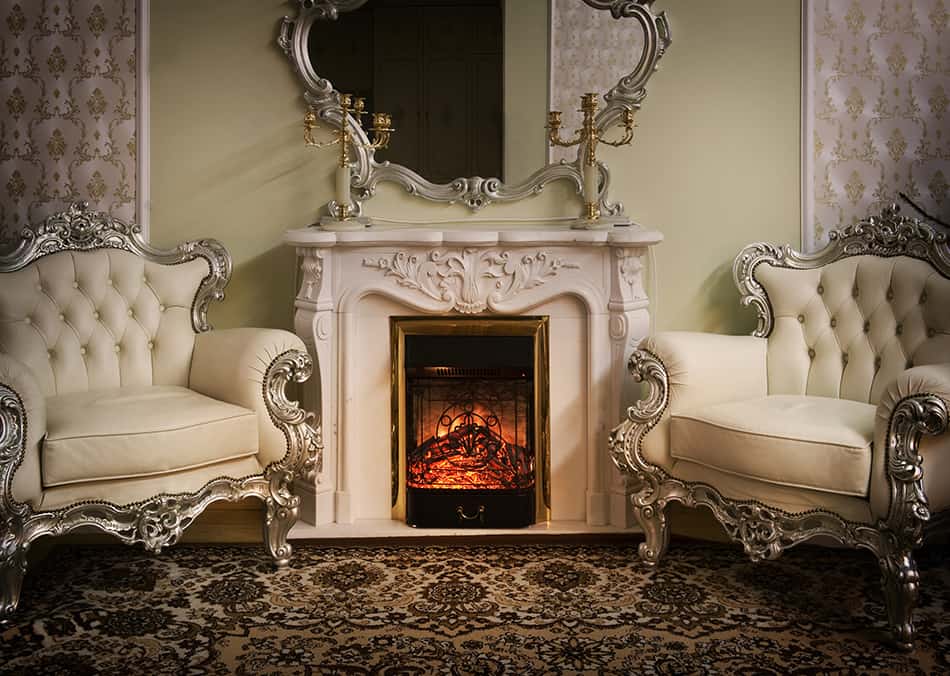 9. Make it Fit Seamlessly
An elaborately designed fireplace with luxury furniture needs a matching mirror. In this image, notice how the focus is on the entire room, not just the decorative mirror. This is because the mirror complements the rest of the decor without trying too hard.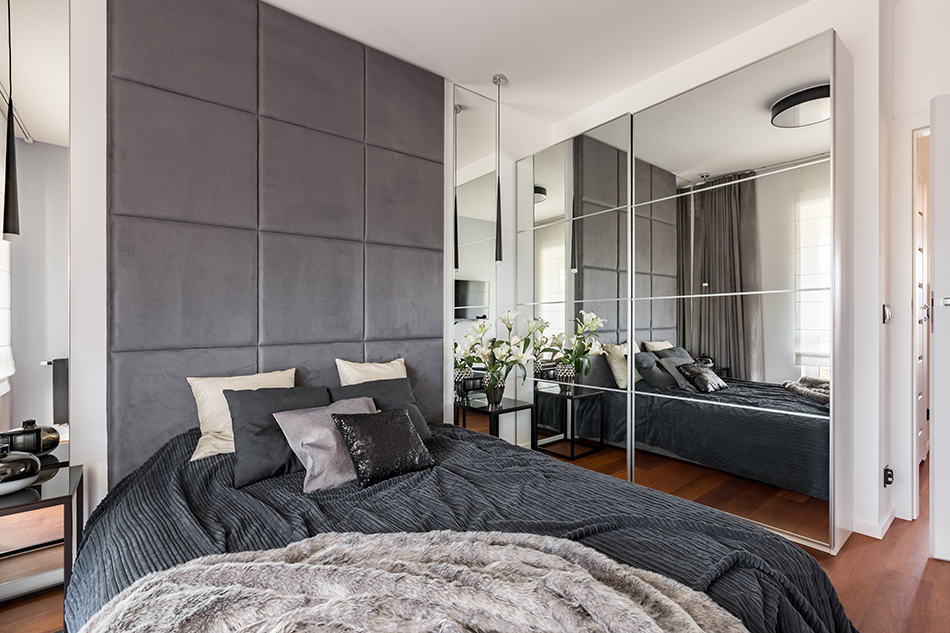 10. Go Large to Open the Space
In this bedroom, a fine example of how the space can appear larger is shown in the form of large mirror doors on the walk-in closet. Not only do the huge mirror doors open up the room by giving the illusion of more space, but they also play a functional role.
11. Enhance Tall windows with Tall Mirrors
This idea works great for interiors with high ceilings and tall windows. Placing a tall mirror between the two windows is highly practical for when you're checking your appearance while enjoying the views outside.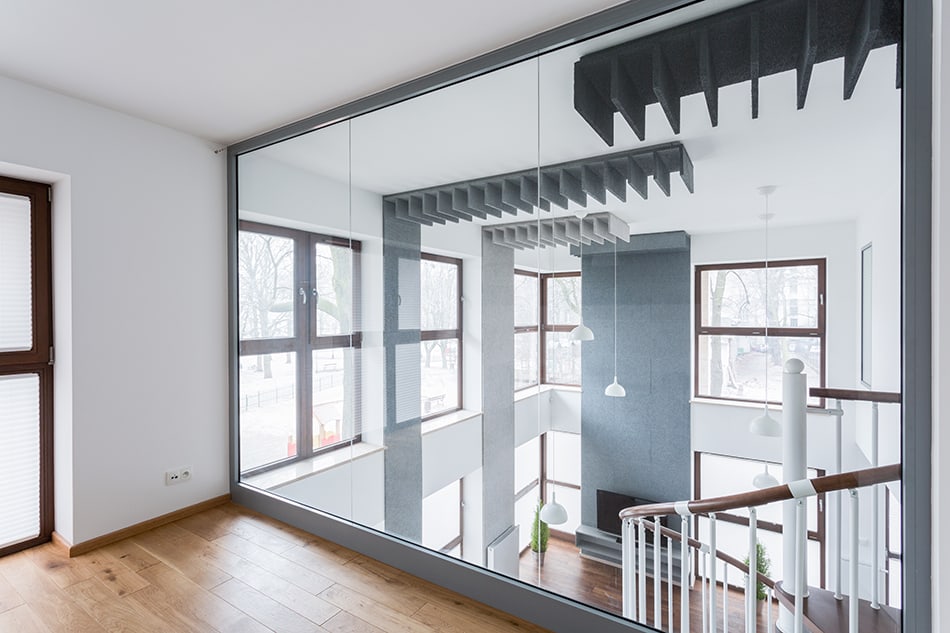 12. Single Mirrored Wall to Expand the Space
In this image, see how one mirrored wall has created a dramatic look and transformed the space by making it appear larger than it is.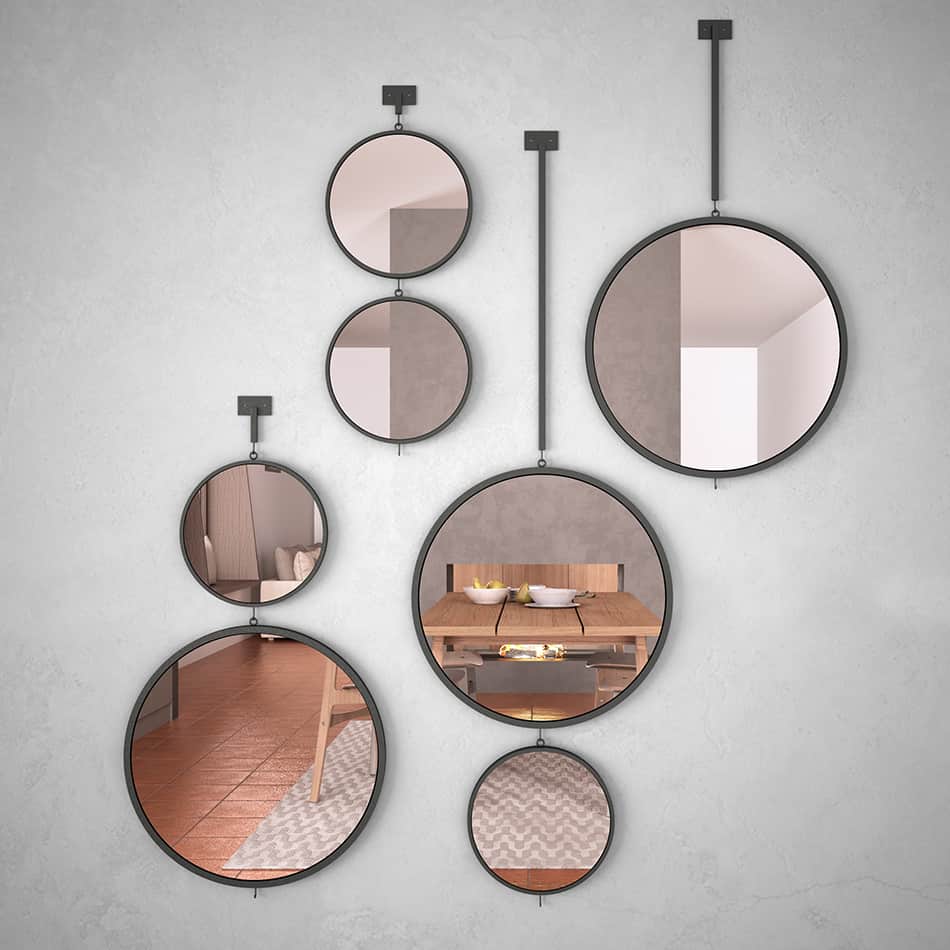 13. Create a Mirrored Gallery Wall Art
Mirrors are a great addition to a gallery wall, especially if they are of the same shape. The series of round mirrors in this image are the central attraction of the wall.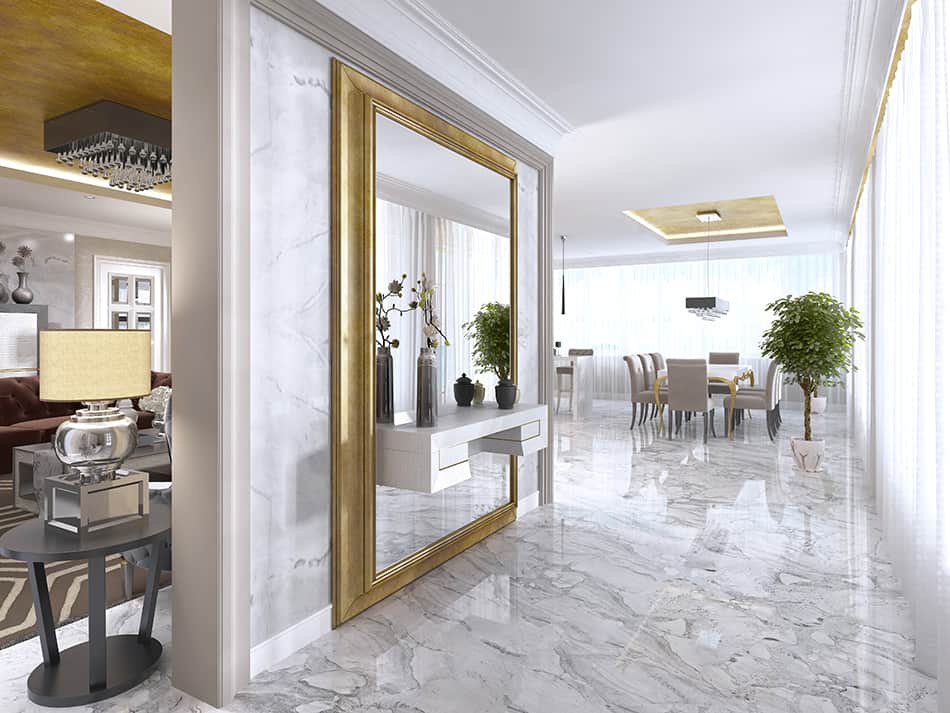 14. Spruce Up your Art Deco Hallway
The huge mirror in this open-plan hallway is expanded to cover an entire wall. A large mirror used as a wall covering adds an artistic twist to an Art Deco interior decor.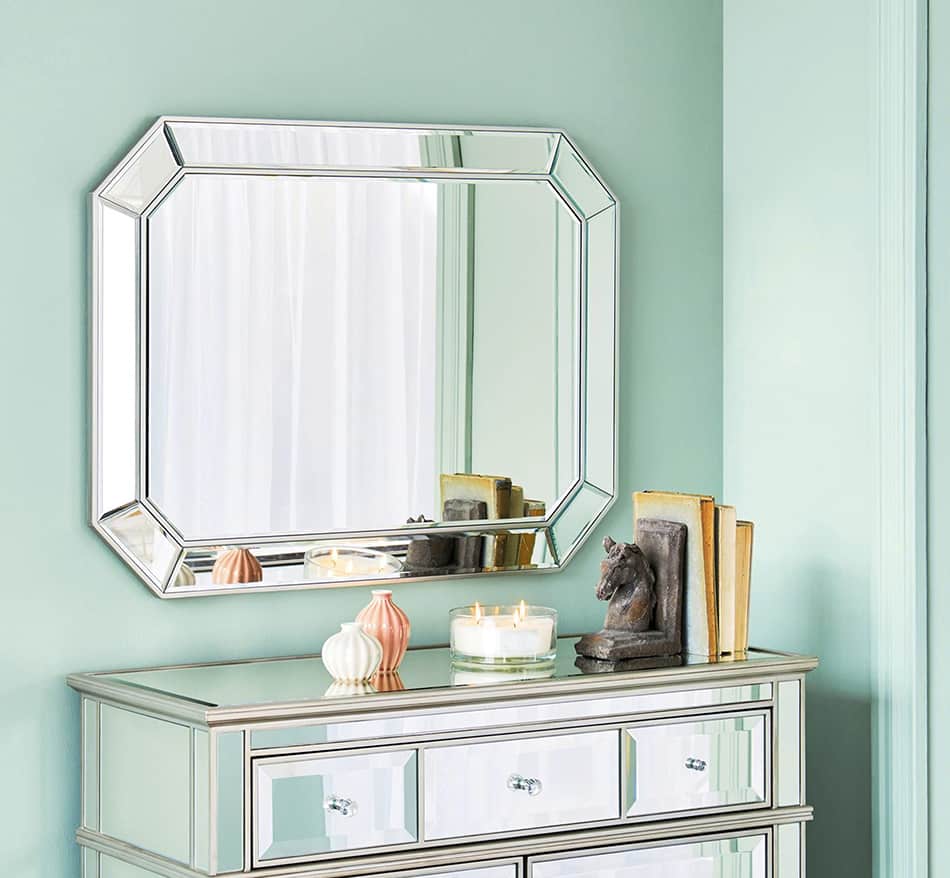 15. Octagonal Mirror as a Statement Piece
When choosing a mirror for your bedroom or living area, don't feel confined in picking round or rectangular frames. This octagonal mirror adds a stunning pattern to the room's decor and perfectly matches the surrounding furniture.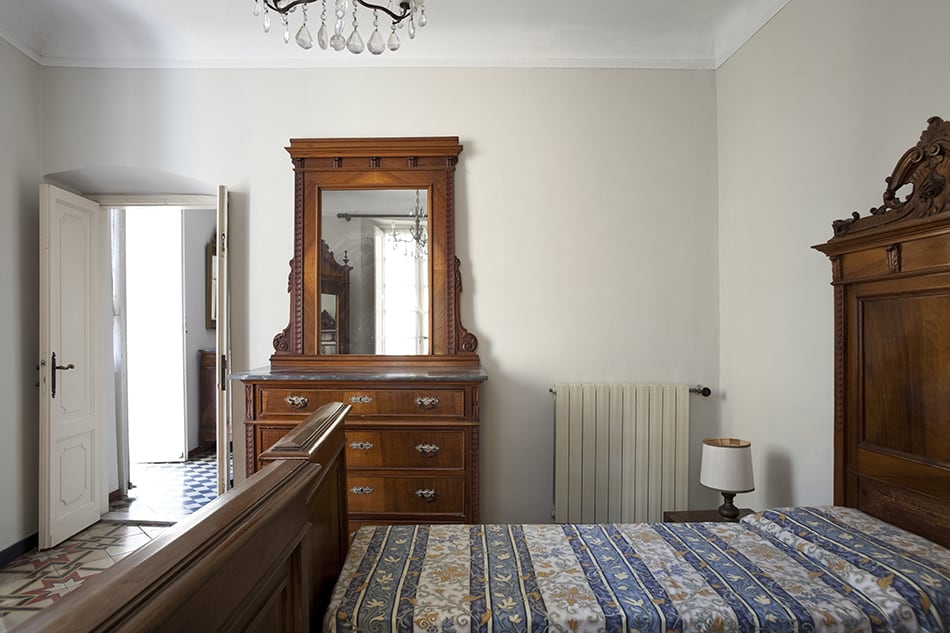 16. Reflect On Your Chest of Drawers
If your bedroom needs a touch of authenticity, lean a large, antique-style mirror against the wall right above the chest of drawers. Make sure the frame is of the same design or color as the drawers for an ultra traditional vibe.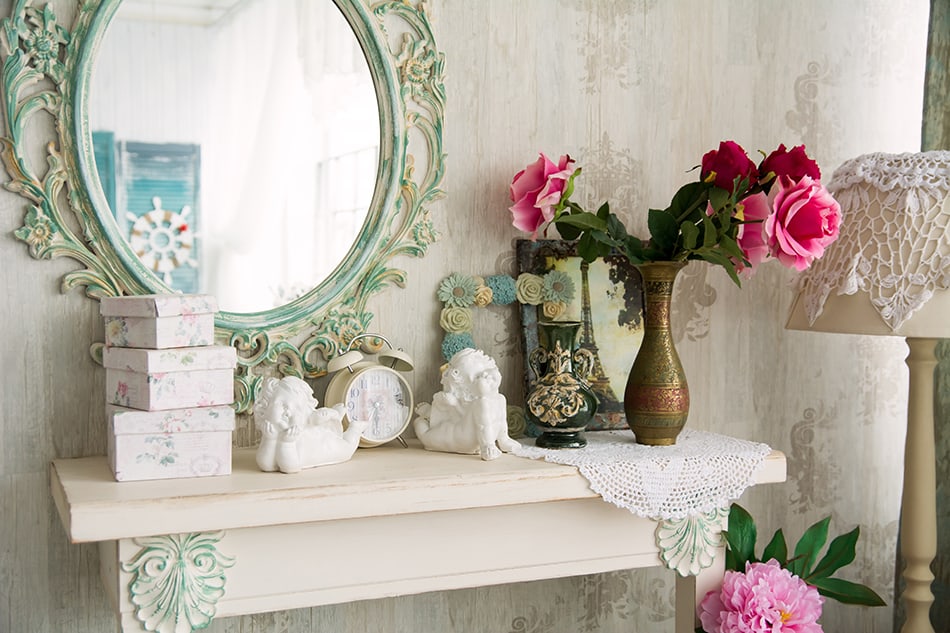 17. Introduce French Decor to the Room
For a more traditional feel, hang a white, decorative mirror with a hint of blue close to other identical items of decoration. This will effectively, and subtly, open up a small space.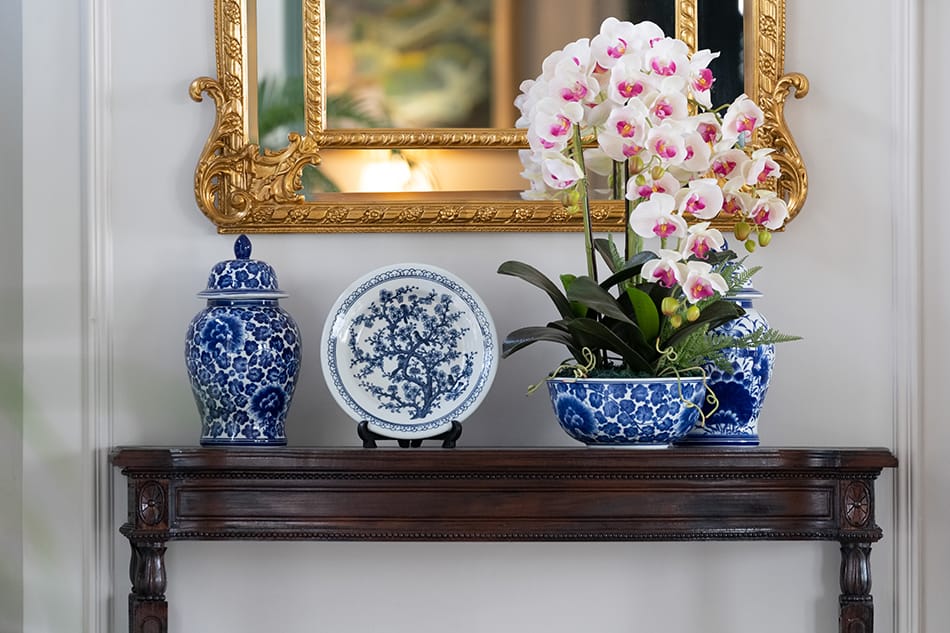 18. Display Favorite Vases with Mirrors
A beautiful display of your favorite ceramic vases on the mantelpiece with a large mirror in the background will immediately draw the attention to your vase collection.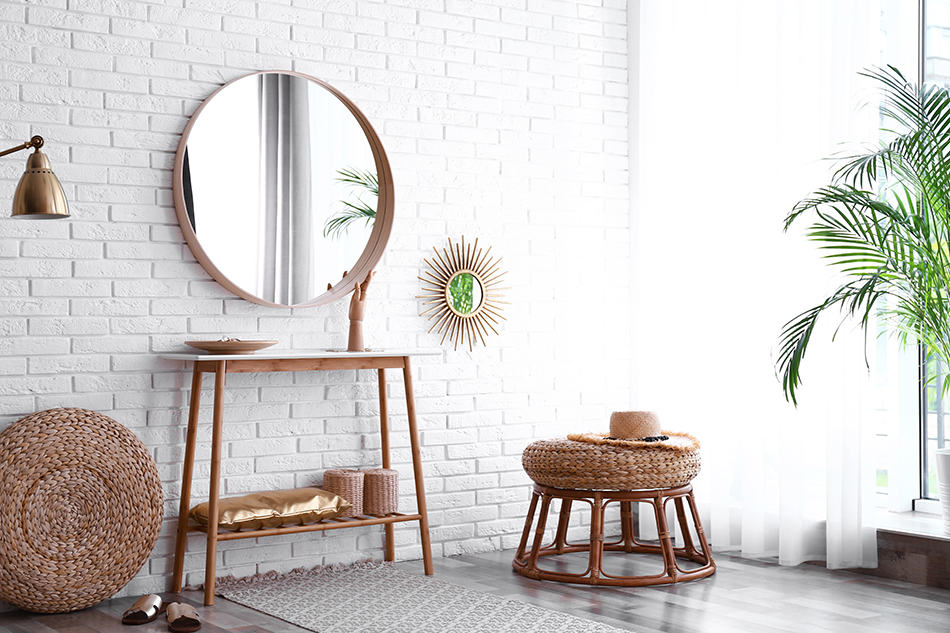 19. Make a Grand Entrance
A minimalist and bright hallway is always a good spot for a round mirror. Make sure the mirror is larger than the rest of the furnishings to add a brightening effect and make a real impact on the decor.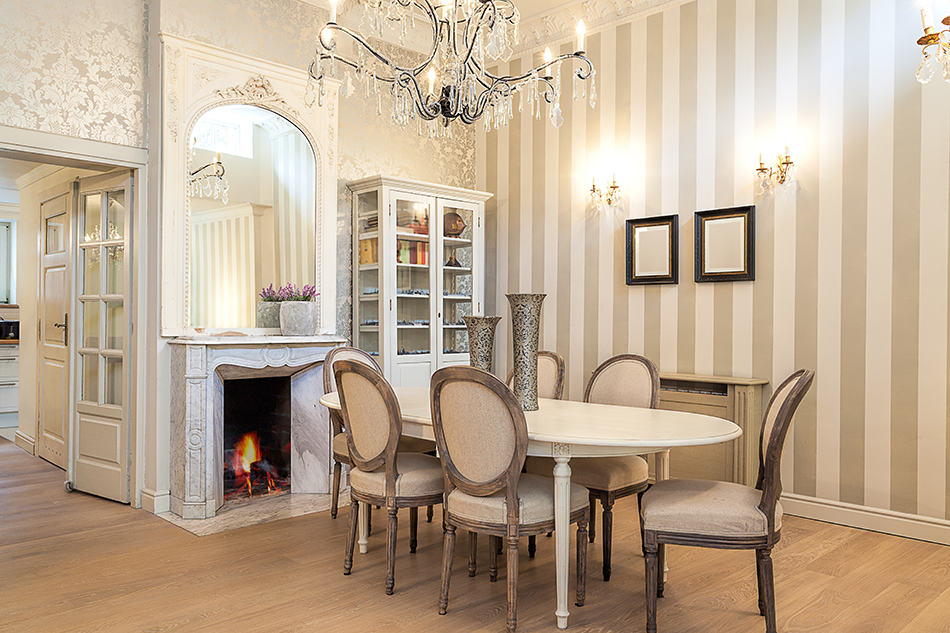 20. Highlight the Fireplace With a Big Mirror
Positioning a
statement mirror
above the fireplace to match the entire decor of your neutral dining room creates a visually striking effect. Check out our post on
dining room mirrors
for more ideas.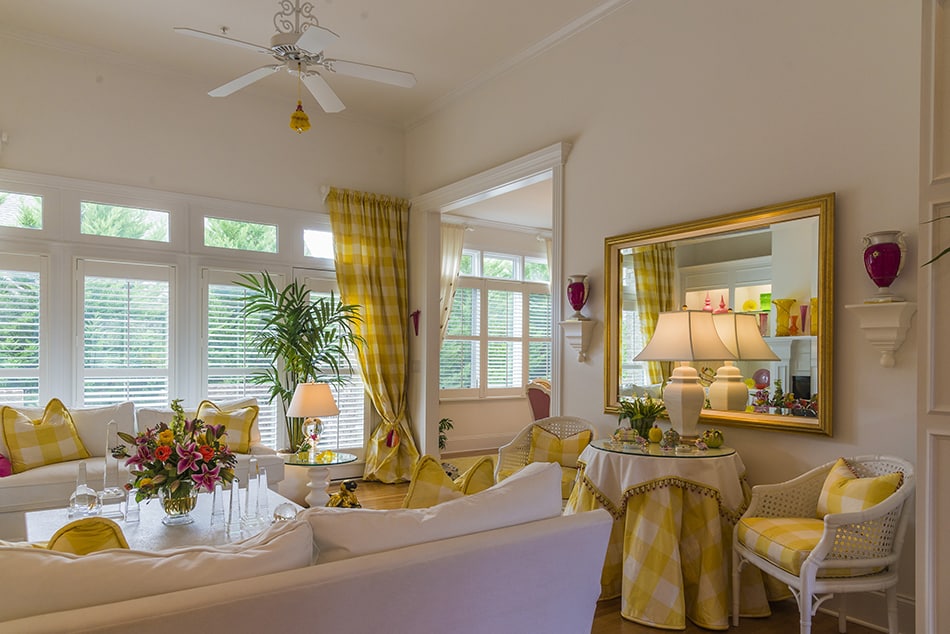 21. Add a Focal Point On the Wall
A living room full of furniture can often look cluttered and detract the eye from its focal points. However, this can be overcome by placing a stylish and yet functional mirror on the wall to give the appearance of a lighter and larger space as shown in this image.