Upcycling furniture with chalk paint can be a lot of fun if you like to get creative, and it also means you get to have a unique piece of furniture that is stylish and was achieved on a low budget.
Upcycling with chalk paint helps to save old furniture from ending up in landfills, and it also helps you keep your bank balance intact because it is an inexpensive way to update your interior look.
Here we look at some of the best chalk paint colors available to use on furniture.
About Chalk Paint
Chalk paint was invented by Annie Sloan in England in 1990 after finding a frustrating lack of paint options available to use on furniture.
The chalk paint created by Sloan revolutionized the world of upcycling furniture and has become iconic around the globe. Her chalk paints provided beginner painters with the opportunity to transform their own interiors, and the versatility of the paints and the fast-drying time only added to the paints growing popularity.
Two decades after Annie Sloan's invention, chalk paint and chalk-style paints were being produced by a selection of manufacturers, making them even more accessible to the masses.
Chalk paint is now a common hobby among homeowners who want to update the look of old furniture or change the color so that it matches a new interior style.
Chalk paint is heavily pigmented, which means it doesn't need many coats for a good finish. It dries quickly to a chalky consistency that gives a rustic, farmhouse style, and it also works well for a distressed chic look.
Benefits of Chalk Paint
Easy to use
One of the best things about chalk paint is how easy it is to use. In most cases, you won't need to sand down your furniture or prime it beforehand, so you can just jump straight in with your paintbrush and your chalk paint.
The thick consistency of chalk paint makes it easy to apply, even for beginners, so getting a good finish doesn't require much skill or effort.
Dries quickly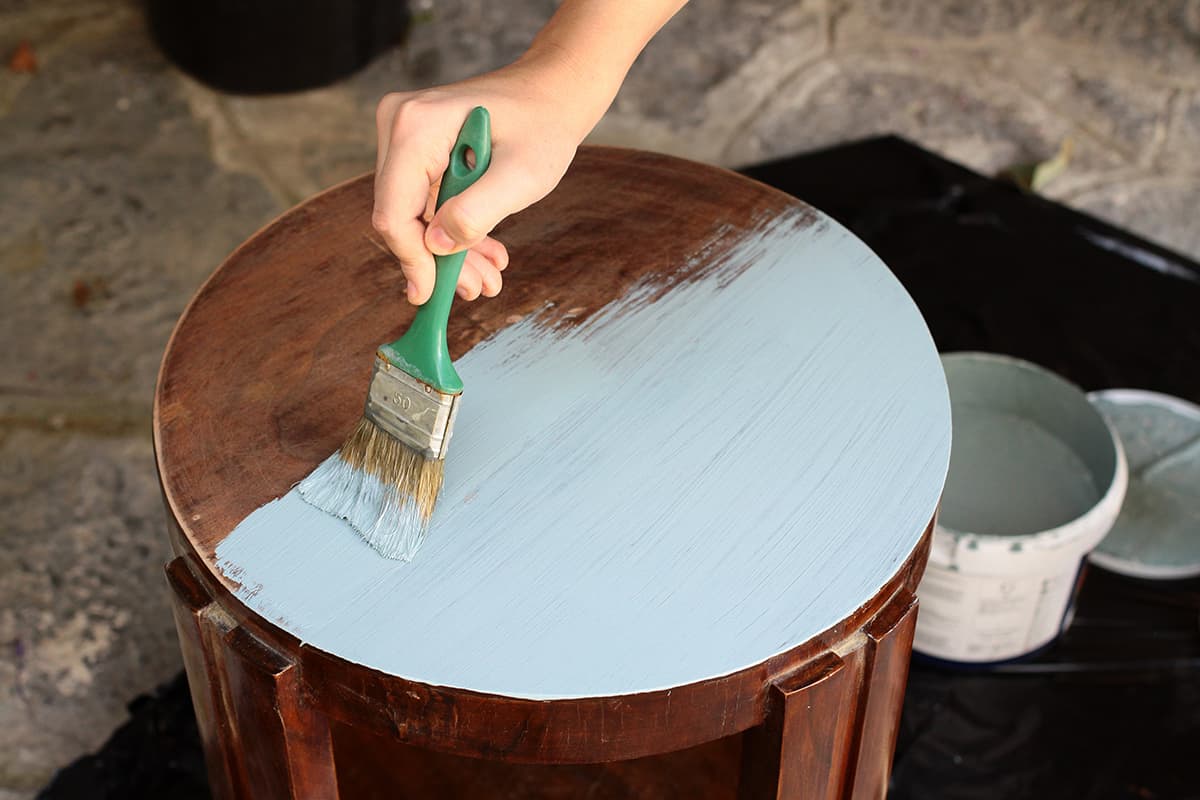 Chalk paint dries really quickly, so you can save time between coats. In most cases, you can reasonably expect to have a piece of furniture covered in two coats of chalk paint and a coat of sealer all in one day, ready to display in your home the following day. This is great for people with a busy schedule or who are impatient in nature.
Goes a long way
Chalk paint goes much further than you might expect. It typically comes in small cans, and you can often upcycle more than one piece of furniture with a single can.
Versatile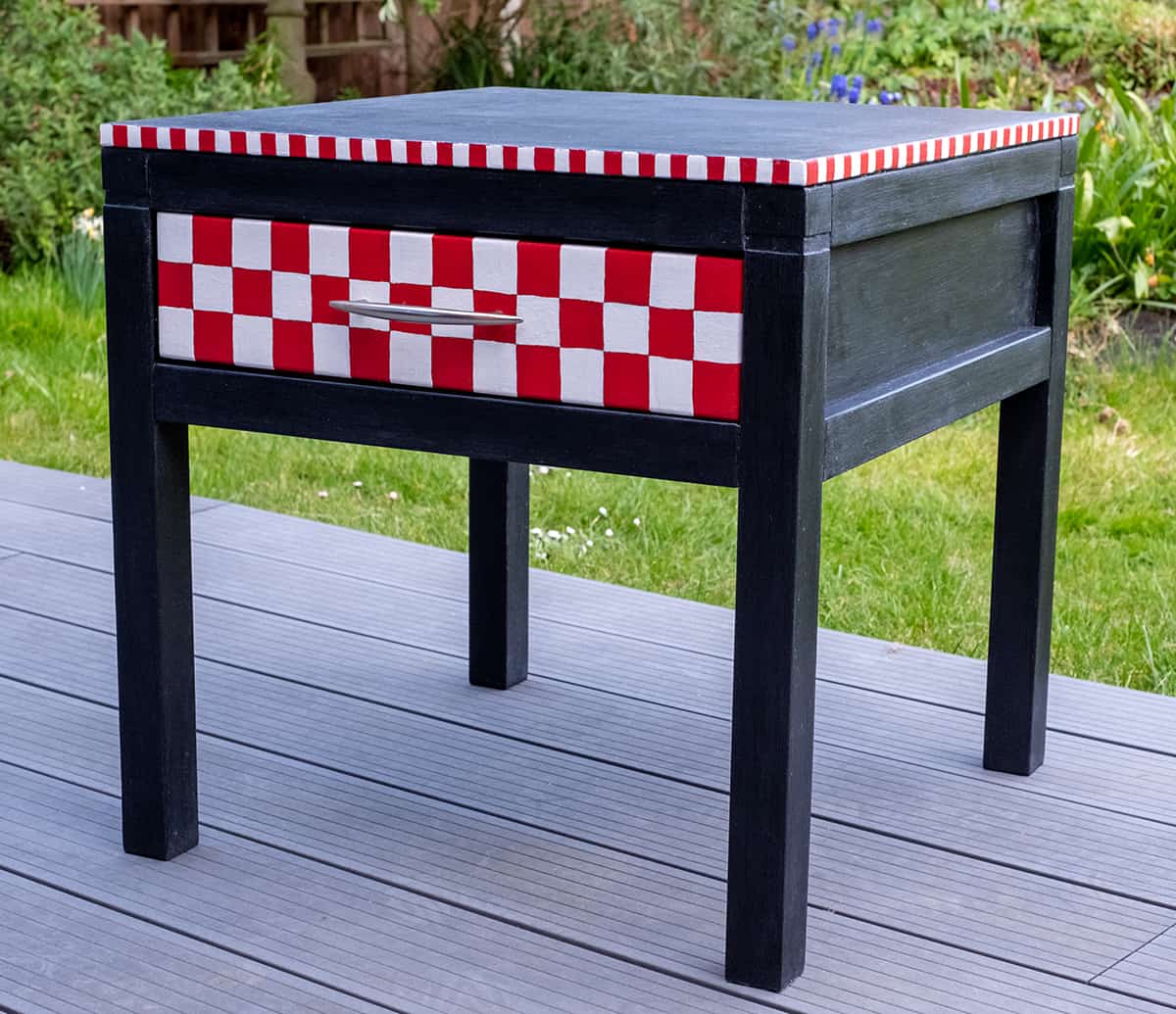 Chalk paint works on a wide range of surfaces, so you can use it to transform all kinds of furniture. It is most commonly seen on wooden furniture, but it will also adhere well to metal, glass, and concrete.
You may even have seen on Pinterest that some people thin down chalk paint with water and then apply it to fabric, creating a whole new look for a sofa or upholstered armchair.
Sprayable
Some people don't like the brush strokes that are visible in chalk paint when it has dried, but this can be combated by using a paint roller or a sprayer.
Not all paints are suitable for use in a paint sprayer, so the fact that chalk paint can be used in a sprayer is a huge bonus. A sprayer will give you a more even finish with no visible brush marks, and it can also make the task of painting furniture quicker and easier.
Easy cleanup
Chalk paint is really easy to wipe up if you spill it, so it isn't the end of the world if you make a little mess when you're upcycling furniture.
It is good practice to wash your paintbrushes and rollers as soon as you are finished with them, but even if you let them completely dry with chalk paint on them, you will still be able to clean them up with a little soap and water.
No prep required
One of the main benefits of the chalk paint formula is that it doesn't require any preparation in most circumstances. This is a game-changer for many people who avoid furniture upcycling because it is too labor-intensive.
If you don't need to sand and prime a piece of furniture before you can get started with the fun part, upcycling suddenly seems a lot more appealing. Not having to prepare the furniture is also going to save you time, mess, and money.
Distresses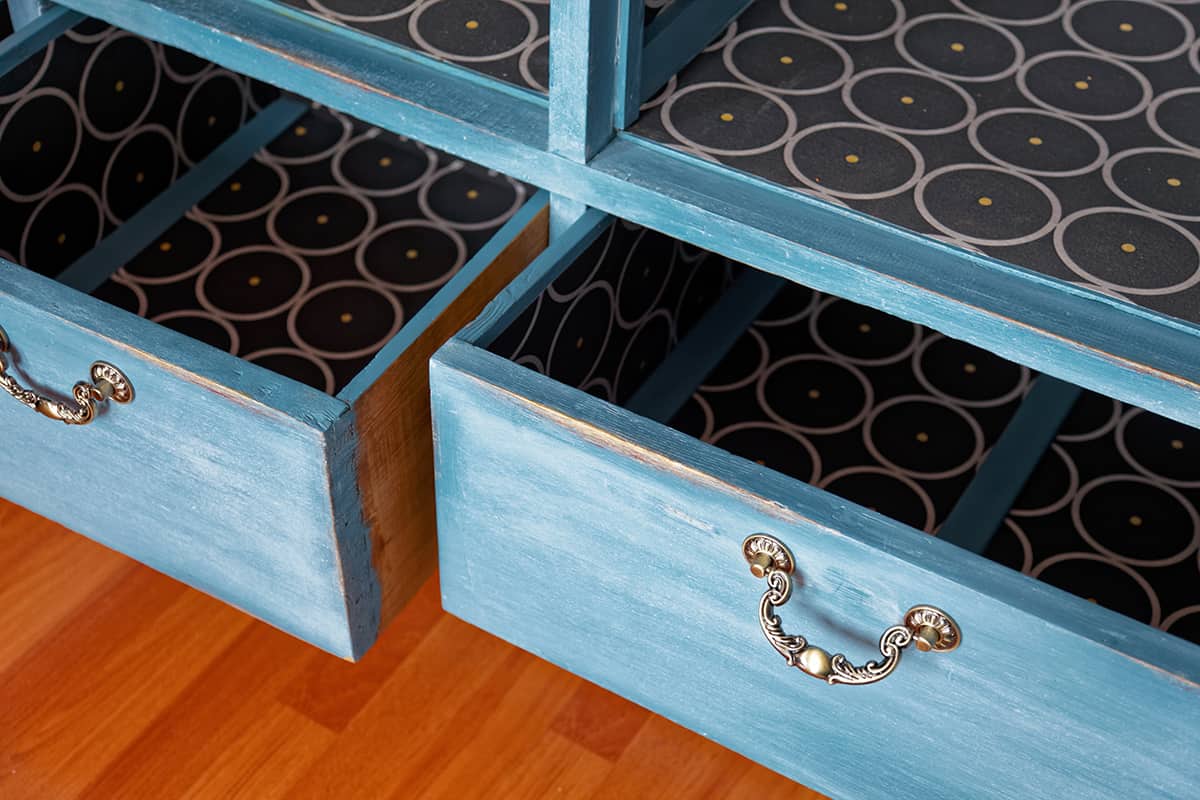 Chalk paint can be distressed easily to achieve an aged and worn look that appears to have been created gradually over time.
Some paints will start to peel when you try to distress them, whereas chalk paint can be sanded down without any peeling, so it looks more authentically distressed.
Drawbacks of Chalk Paint
Leaves brush marks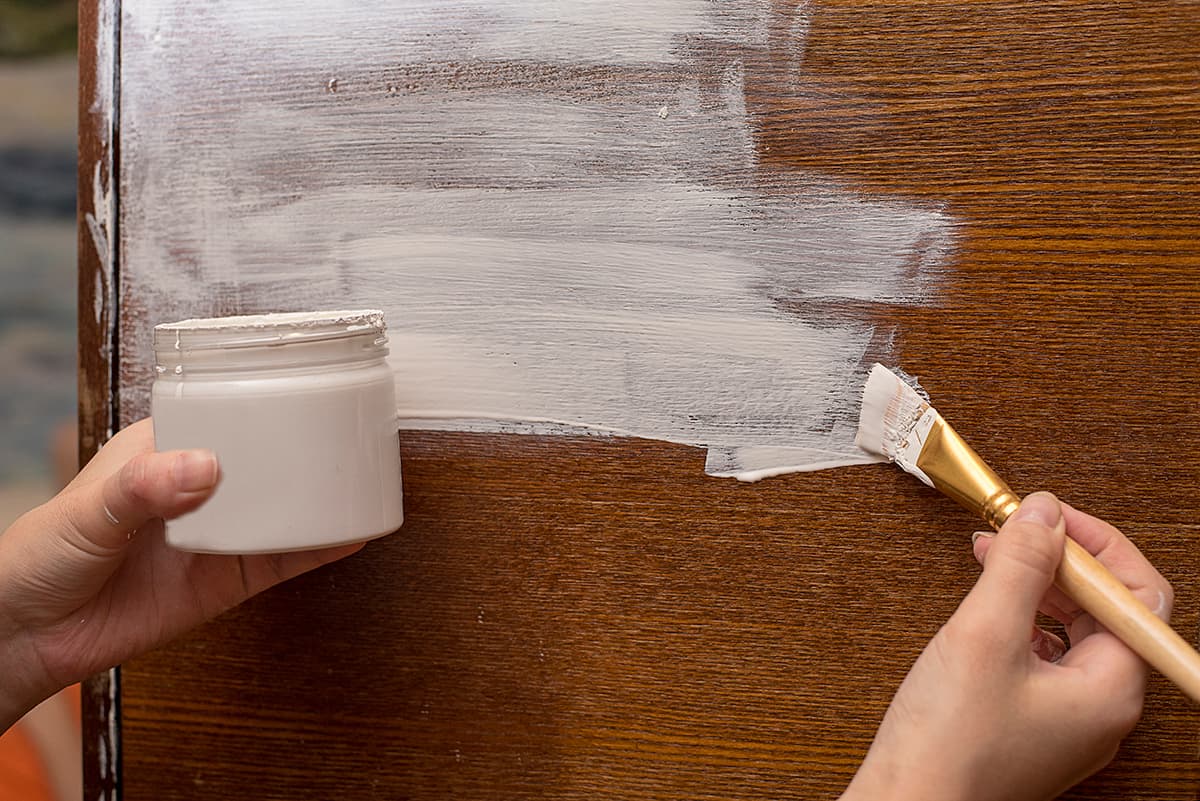 Some people dislike the brush mark effect, which is why it is listed as a con; however, for some people, this is one of the factors that make an upcycled piece of furniture look quaint and authentic.
Needs sealing
All chalk paint will need to be sealed. This protects the chalk paint from stains and means it won't scratch or rub off the furniture. Chalk paint is very porous, so if you don't seal it, you will find it can suffer from stains from moisture or spills.
Prep is sometimes necessary
Although, in most cases, preparing furniture for chalk paint is not necessary, there are exceptions to the rule. Most notably, if you have red wood, you will need to seal it before painting; otherwise, the red stain can seep through into the chalk paint.
If your furniture has been finished with a high gloss lacquer, you may also find that sanding it back to the natural wood will give you a better finish after painting.
Expensive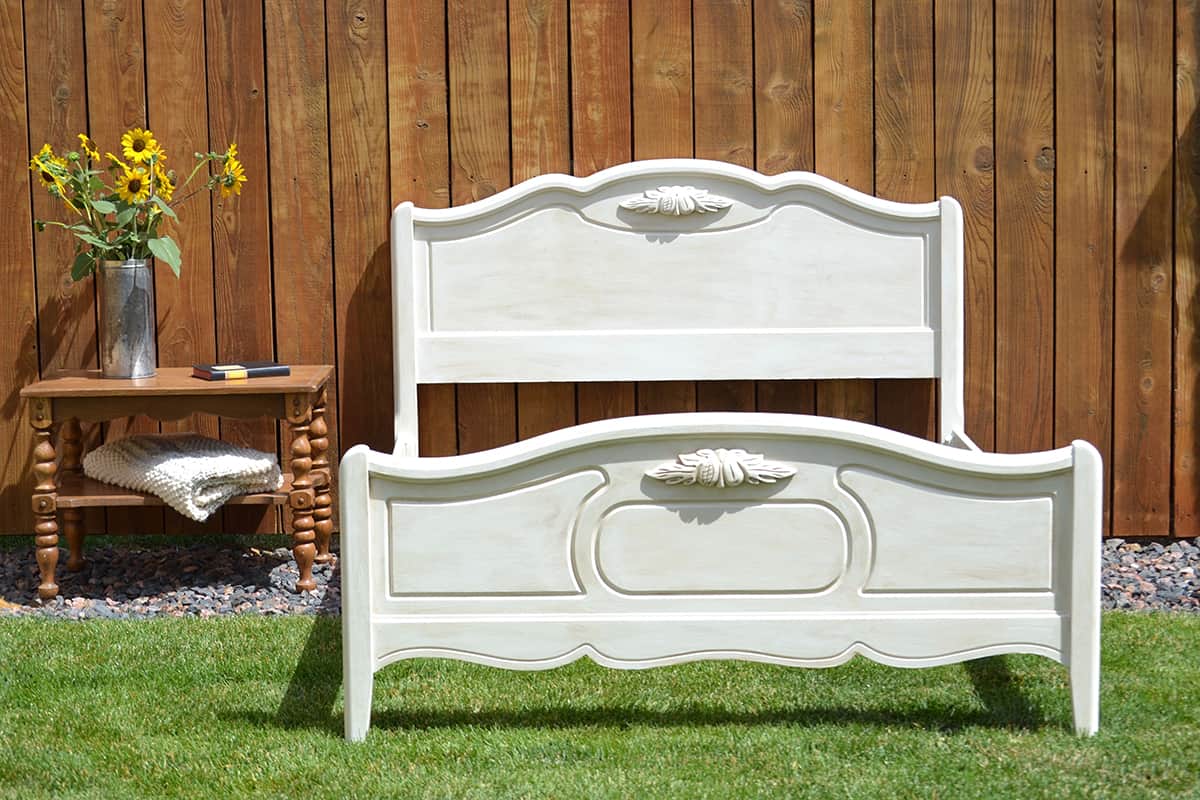 Chalk paint can be quite pricey since it is more of a boutique item, though it is gradually making its way more into the mainstream and, as such, will become more affordable.
Limited colors
There are a limited number of colors available in chalk paints, and they can be hard to source. You could try to mix chalk paints together to create your chosen color if you can't find it pre-mixed.
Best Chalk Paint Colors
Annie Sloan Chalk Paint- Chateau Gray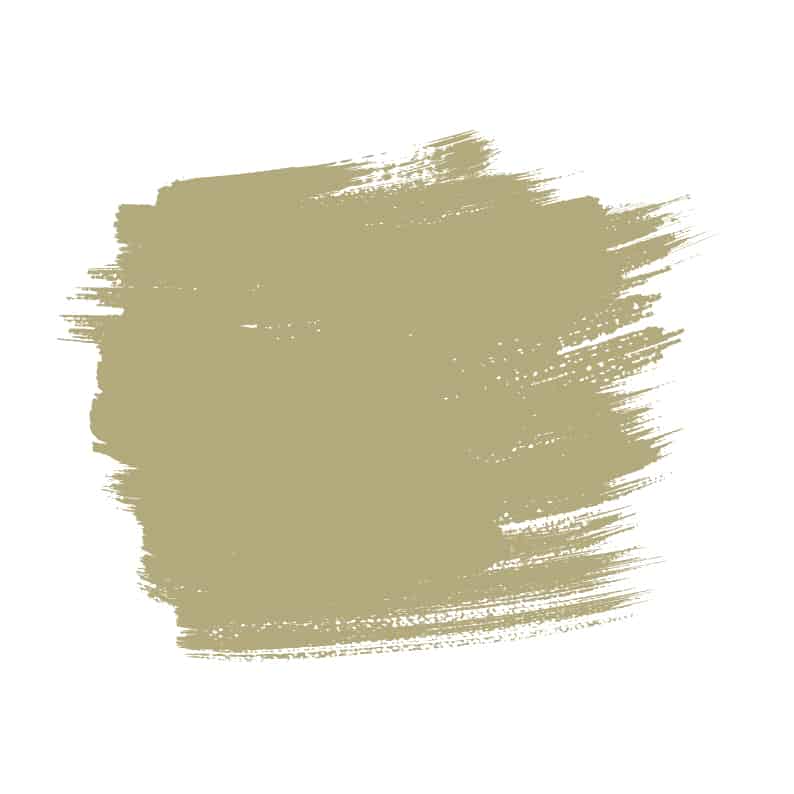 Chateau Gray is inspired by the tones found in French woodwork. It is a warm gray with brown and green undertones, which make it feel earthy and neutral.
This is a beautiful chalk paint color to use on an old wooden dining table to give it a vintage European vibe. Pair furniture in this color with cool gray walls for a modern take on a classic style. Annie Sloan paints are known as the original chalk paints, and they are the gold standard for upcycling furniture.
Rust-Oleum Chalked- Tate Green
This is a muted shade of sage green with gray undertones. It is a timeless shade that can be used in traditional or modern looks. Paint nightstands in this color against pure white walls for a style that is fresh yet inviting.
Rust-Oleum is one of the most affordable brands of chalk paint, so it is ideal if you are just venturing into the world of upcycling furniture and don't want to spend a lot of money.
Dixie Belle Chalk Mineral Paint- Tea Rose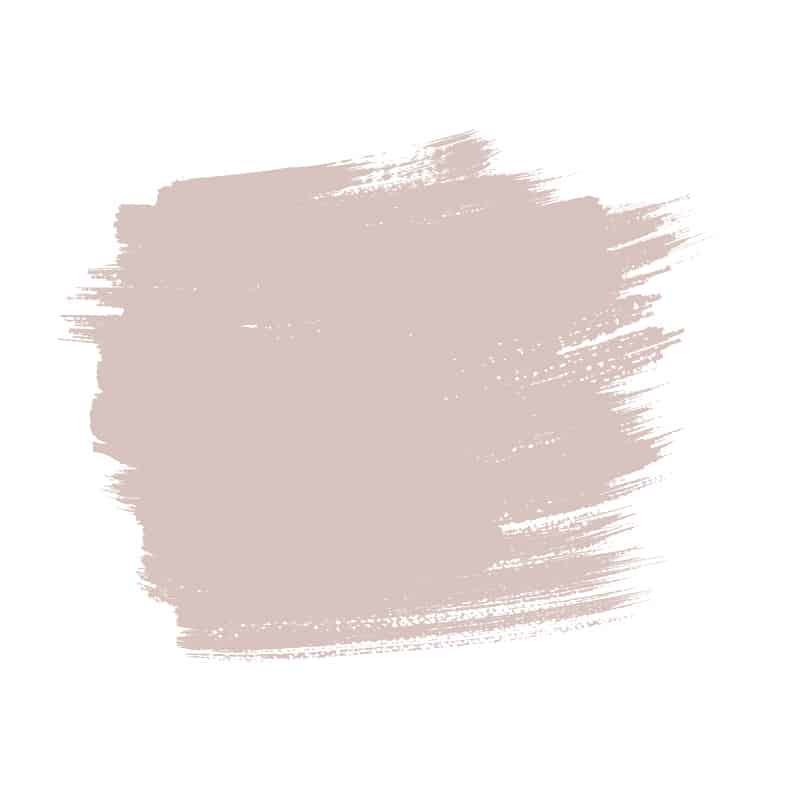 Tea Rose is a subtle shade of pale pink with lilac undertones. It feels feminine and soothing and pairs well with neutral warm, or cool colors.
Use this color of chalk furniture paint to update a nursery furniture set, or paint your bedroom dresser in it to create a pretty area where you can get ready to go out. The muted tone of this paint means that it isn't overly frilly and instead has more of a laid-back, relaxing feel to it.
Behr Chalk Decorative Paint- Green Silk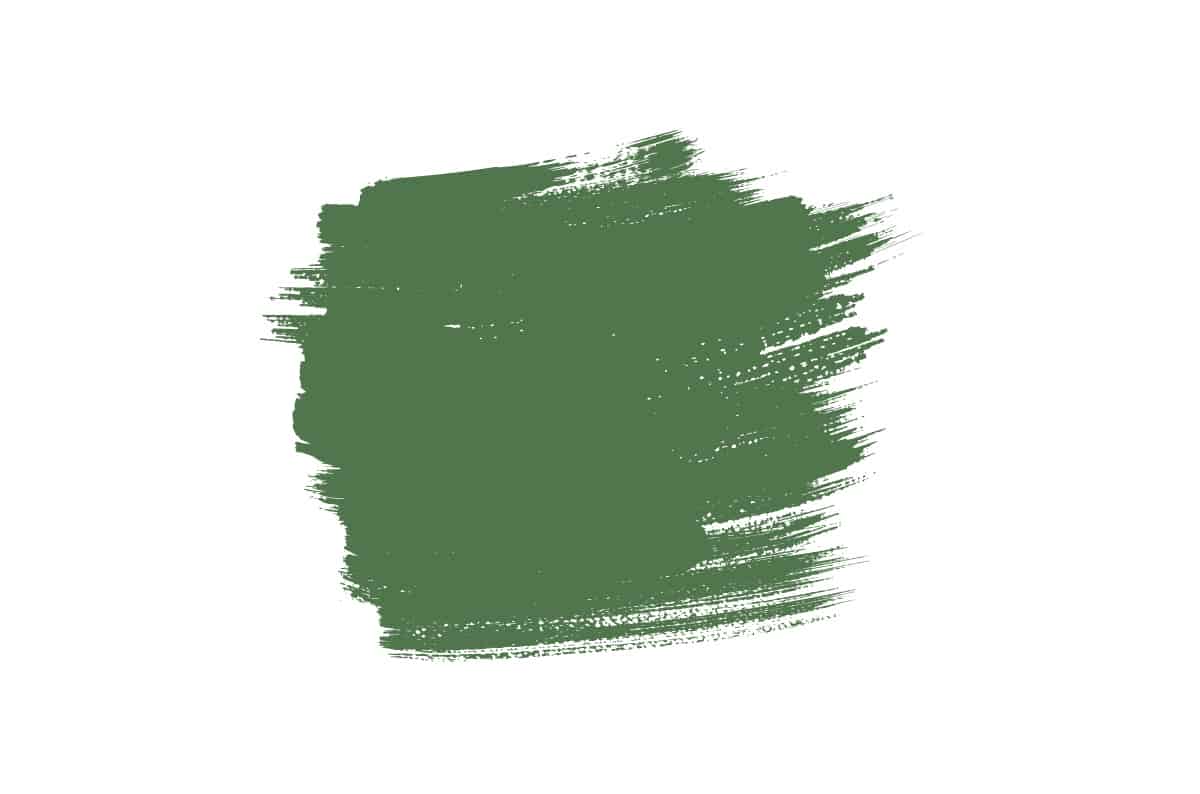 This is a medium to dark shade of forest green. In bright light, furniture painted in this color will look striking, whereas, in dull light, it will come across as more of a neutral shade.
Use this paint to transform heavy bedroom furniture to create a look that feels Victorian, with dark red walls and gold accessories.
Annie Sloan Chalk Paint- Duck Egg Blue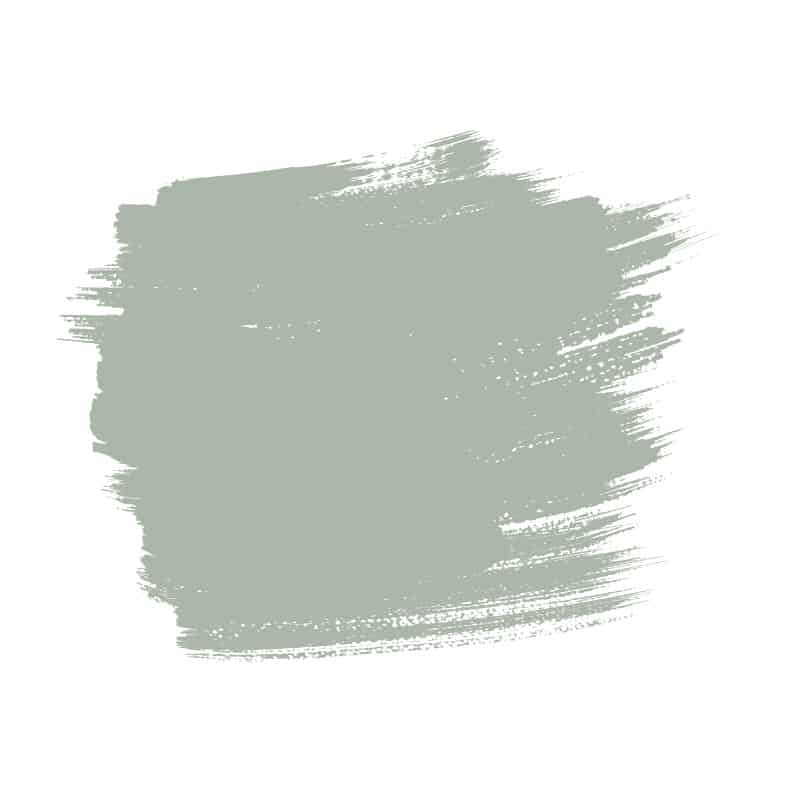 Duck Egg Blue is a pale shade of blue, which has cool green and gray undertones to give it a look that is simultaneously fresh and relaxing.
Use this color to paint a bathroom vanity unit for a tranquil style, or paint kitchen cabinets in this shade with white marble countertops for a modern coastal look.
Rust-Oleum Chalked- Country Gray
This is a really neutral shade of gray that has a timeless quality. It sits somewhere between light and mid-gray and can transform the look of anything from dining chairs to mirror frames.