When installing a new door, you may consider whether you need or, in fact, want to have brickmold fitted around it or whether you should leave the door frame as it is.
There are various advantages and disadvantages that come with brickmold that we will investigate here to help you make a decision.
What is Brickmold?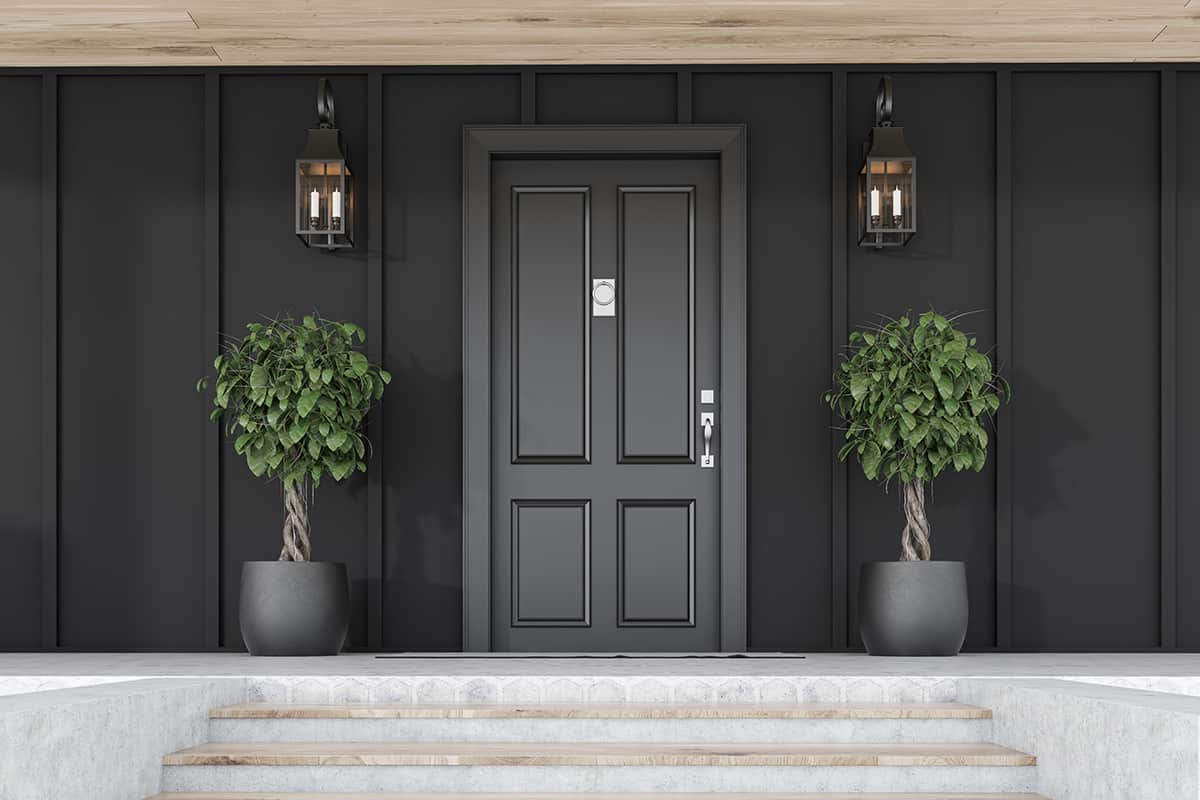 Brickmold is a type of molding that is used around exterior door frames and window frames to create a finished look. It also goes by the name of casing, architrave, and trim. It comes in various sizes ranging from 1.25 inches and 2.5 inches and can be made from hardwood, softwood, composite, or vinyl.
The purpose of having a brickmold is to create a visual transition and boundary between the door frame and the exterior wall of the home. The reason it was created was to hide the gap that existed between a door frame or window frame and the brick walls they were fitted into.
This was a common problem when properties were most commonly built using brick, and brickmold solved this issue.
The look of brickmold became so popular that it is now widely used on non-brick-built homes for a purely aesthetic effect. It creates a nice finished look that works really well on classic and traditional-style homes.
Pros and Cons of Brickmold
Pros
Classic look
Brickmold is great for achieving a classic or traditional look to the exterior of a property. You can get brickmold that has decorative aspects such as ridges, which can add character to a home. This will give the property a more finished and homely look.
Easier install
Most prehung doors and windows you buy will have brickmold already fitted to them. This makes installation of the door much easier because the brickmold will prevent you from being able to push the door too far into the hole in the wall.
It will enable you to lean the door into its correct position before permanently fixing it in place. You can also nail the brickmold onto your wall while you level the door, which is much easier than trying to level the door without it being temporarily fixed to the spot. If there is no pre-installation, you can try our guide on how to install brick molding around doors and windows.
Uniform style
Brickmold around all of your windows and doors will create a uniform look to your home, tying all of the windows and doors together. You could pick a complementary color for the exterior of your property and paint all of the brickmold in this color to achieve a cohesive look.
Cons
Damage upon removal
As brickmold will need to be fixed to the exterior walls of a property with nails or adhesive, it can cause damage when you come to remove or replace it.
Tricky install on unlevel doors
If your door frames and window frames are not precisely square or level, installing them can be made much more difficult if brickmold is attached. In severe cases, you will have to separate the brickmold from the door frame in order to get the door fitted plumb.
Types of Brickmold
If you have decided that you do want to have brickmold around your doorframe, then you have a number of options to choose from. Here we will look at the different types available and consider that presents the best choice.
Wood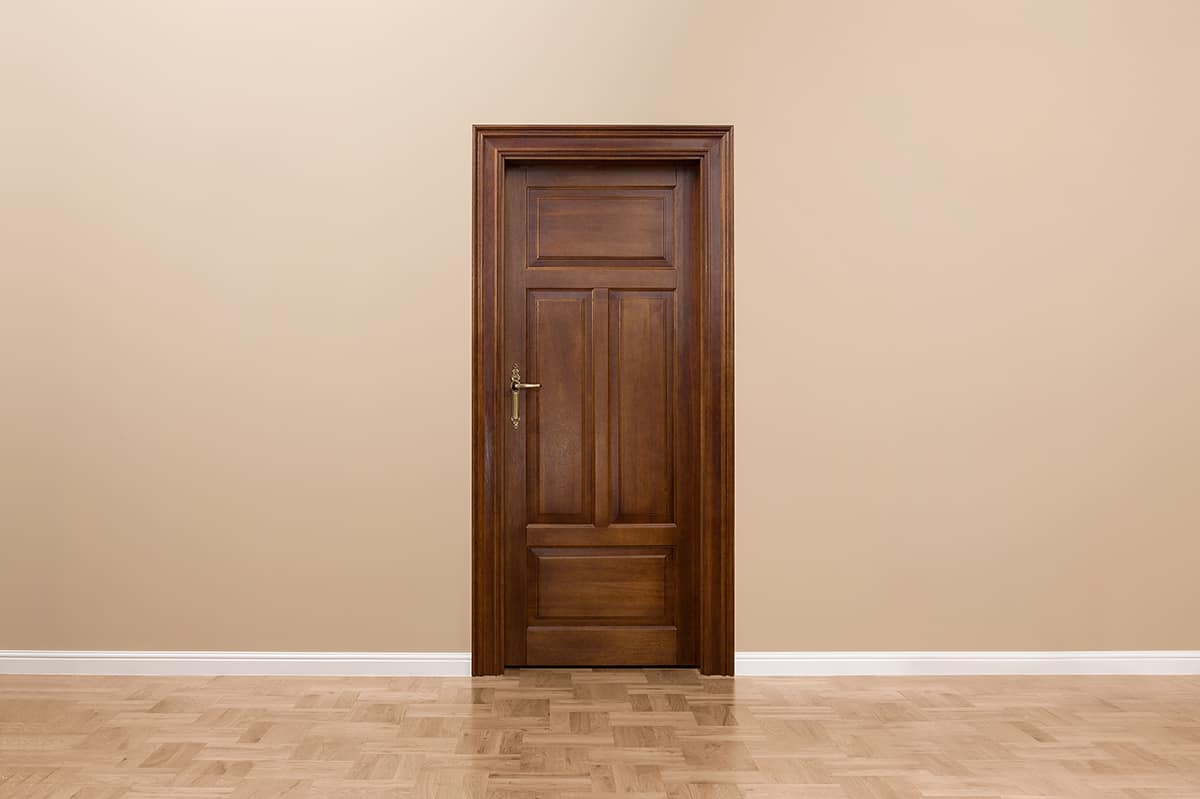 The original brickmolds that were around when brickmolds were first invented were made from hardwood, usually either hard pine or oak. This is because these types of wood offer excellent weather resistance compared to other types of wood, especially compared with soft wood.
Pine brickmold is still one of the most popular types of wooden brickmold available today, though it comes in various finishes. You can find it raw, also known as unfinished, whereby you will need to prime and stain or paint it yourself.
You can also buy pine brickmold ready-primed so that you just need to stain or paint it, or you can buy it ready-finished, where it can simply be installed without requiring any additional layers.
When finishing your wooden brickmold, you will need to use a latex or oil-based paint that is specifically designed for outdoor use. This will help to protect the wood from moisture and prevent warping, splitting, and rotting.
You can also find brickmold in softwood, which will be less costly to buy, but is not as durable as hardwood and so may not last as long.
Vinyl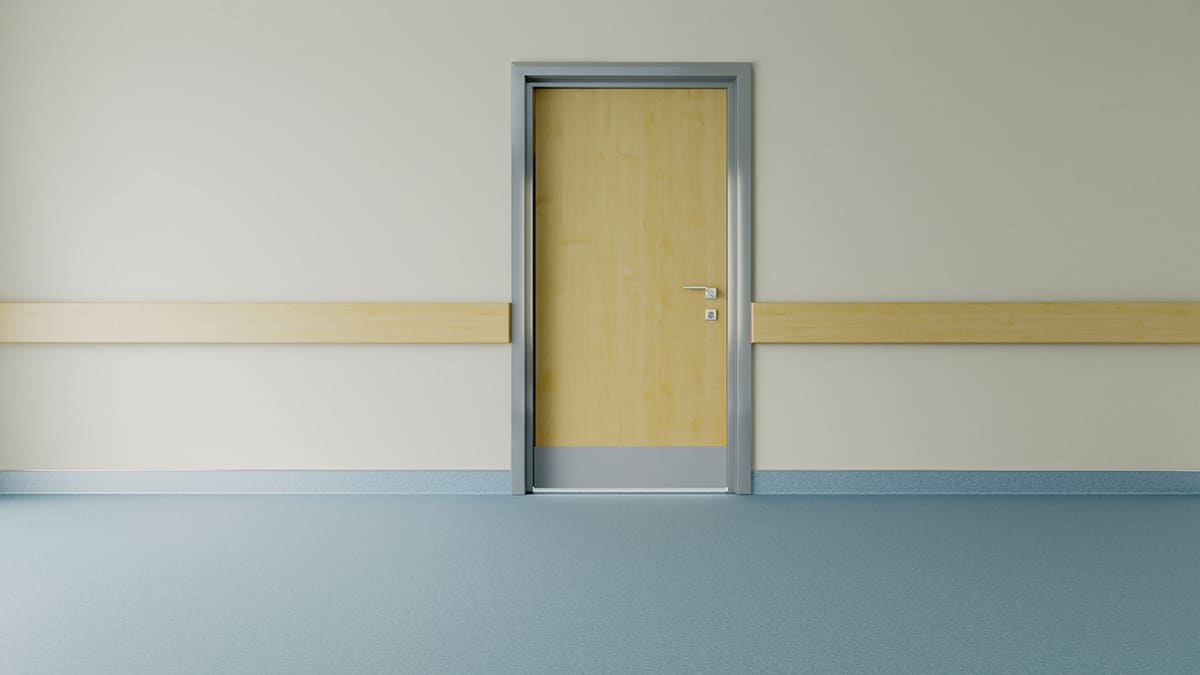 Vinyl, also known as PVC, is a popular modern material to use for brickmold because it is almost maintenance-free. It will not need to be re-stained or repainted every few years like wood, and it is waterproof and therefore will not rot.
It is also resistant to mildew and pest infestations. It is considered to be more durable than wood because it will not warp or split under certain weather conditions, and it can be easily wiped clean or painted to alter the look of it. However, PVC can get scratched or fade in the sun, and it is also not environmentally friendly.
Composite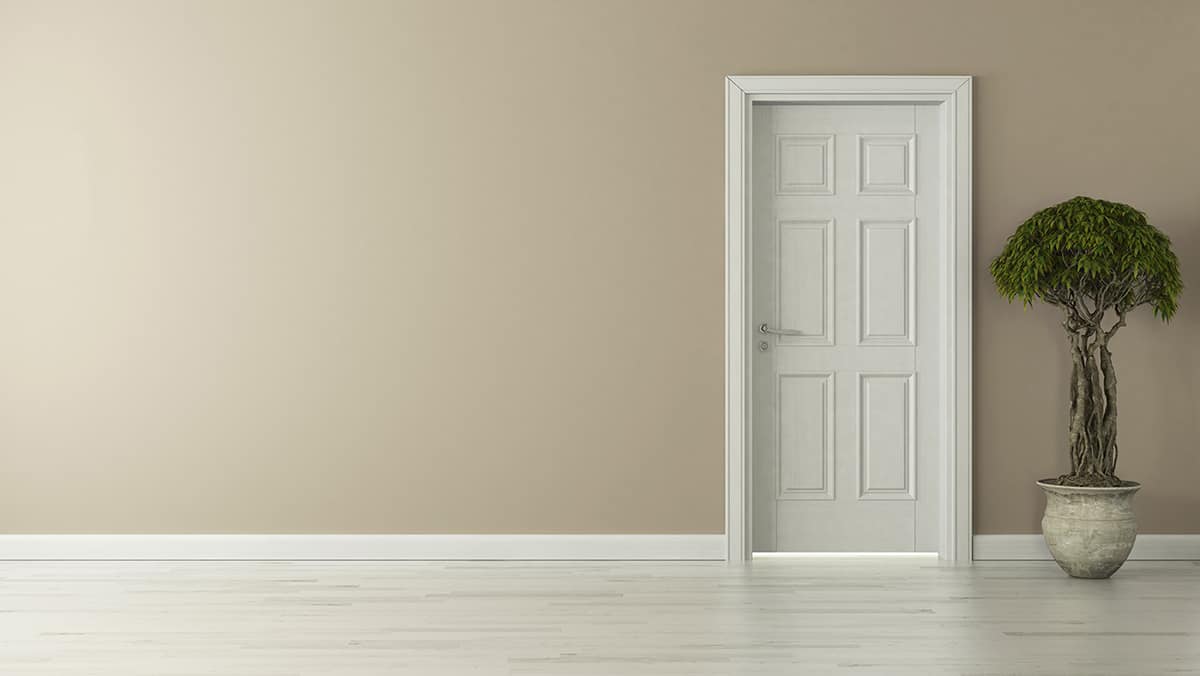 This type of brickmold is designed to offer the durability of PVC, with the look of wood. It is made from a poly-fiber material that makes it incredibly strong and ensures it will stand up against harsh weather.
It has a textured finish to make it look like wood, which enables it to add character to a home, and means you can match it to your door if you have a wooden door.
Composite brickmold is becoming an increasingly popular choice because it offers all of the practical benefits of vinyl, with a more attractive wood-like appearance.
It is typically among the most expensive types of brickmold available, but it will last for many years, so it could be considered a good investment.
Like vinyl, composite brickmold can be wiped clean, and it does not require any maintenance other than occasional cleaning when you clean your doors and windows. It comes in various colors and can also be painted.