Also known as a valance, a bed skirt is a useful decorative fabric often used to display an individual style in the bedroom. But your detachable bed skirt can be more than just a piece of fabric to show your statement style.
It also hides the mattress as well as anything else happening underneath your box spring. However, bed skirts are increasingly losing their appeal due to their outdated look.
If you're looking to give your bedroom a refreshing and modern touch, then you might want to consider bed skirt alternatives. There are many stylish designs that will give your bedroom a polished look without having to spend much money. Take a look at our six affordable and creative ideas right here with their pros and cons:
Best Bed Skirt Alternatives
1. Fitted Sheet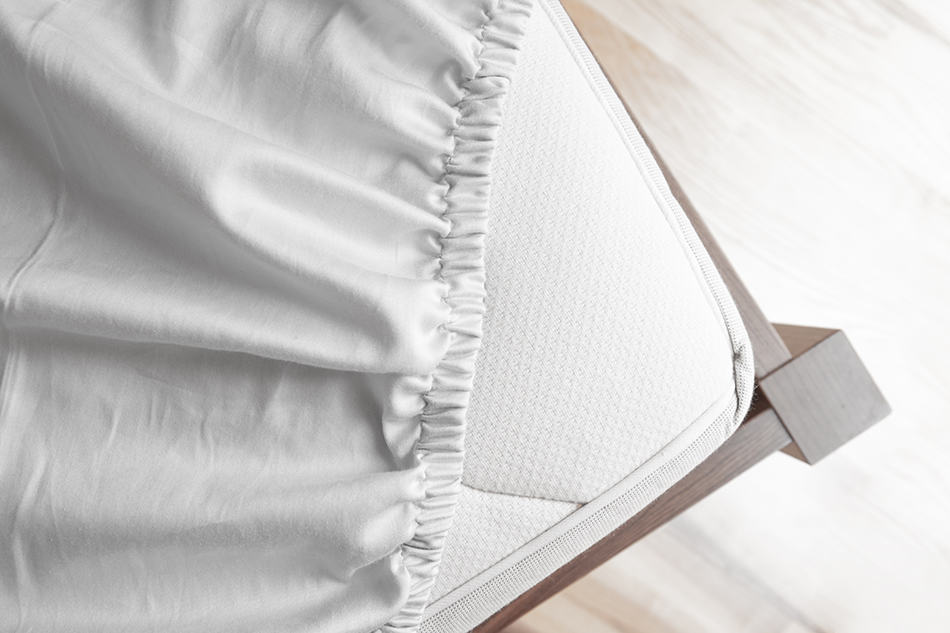 A fitted sheet is a nice box spring cover, but it's not going to hide what's happening under your bed. That said, the clean and sleek appearance of a fitted sheet offers a contemporary style to any box spring.
Fitted sheets are especially ideal for those looking to transform their master bedroom into a minimalist style. These bed skirt alternatives don't cost much and are a great way of achieving your goal.
When choosing an appropriately fitted sheet to cover your box spring, you should look for a sheet that fits your mattress snugly in order to create a tucked appearance. Some sheets may be a little difficult to perfectly fit your mattress, so you will need to tuck or adjust them onto your box spring.
You can also match your fitted sheet with your curtains and overall bedroom decor. Once you find the right size, the best thing about fitted sheets is that they can be matched with any color scheme of your room. Fitted sheets can easily be washed in the machine and come in a wide variety of colors and fabrics.
Pros
Modern style
Easy to put on the box spring
Available in various colors and materials
Cost-effective option
Cons
Difficult to find the exact fit
Some sheets are see-through
Need re-adjusting often
Fitted sheets don't cover the bed frame
2. Bed Wrap
A Circa bed wrap is similar to the traditional bed skirt in that it has a fabric that covers the box spring, but the bed wrap will be adjusted and wrapped tightly around the box spring and the bed frame.
You don't have to lift your mattress, and the bed wrap can be concealed under the bed. This gives your bed a neat, finished look. You can get the Circa bed wrap here.
3. Wrap-Around Bed Skirt
The second easy alternative to a bed skirt is a wrap-around bed skirt, which is readily available and just as affordable. Wrap-around bed skirts can be custom-made to match an individual's personal style. With this bed skirt substitute, you can easily hide the space under your bed as well as the bed frame and box spring frame.
Wrap-arounds come in various patterns and colors, which makes them an excellent cost-effective option. You can change this box spring wrap around whenever you buy new bedsheets to match the color or pattern. And you won't even need to lift your mattress to fit your wrap-around in. These bed skirt alternatives easily slide or shift because of the fabric's elasticity that stretches over time.
The downside of wrap-arounds is their susceptibility to tearing over time, as they are not split at the edges. When fitting them on your bed, take care not to stretch the elastic too much. You will also have to be mindful of your box spring's size when buying a wrap-around.
Pros
Easy to put on your bed
Doesn't require re-adjusting
Lots of color options
Can easily be replaced
Won't slide like fitted sheets
Cons
Looks outdated
Elastic can stretch
Less personalized
4. Velcro Bed Skirt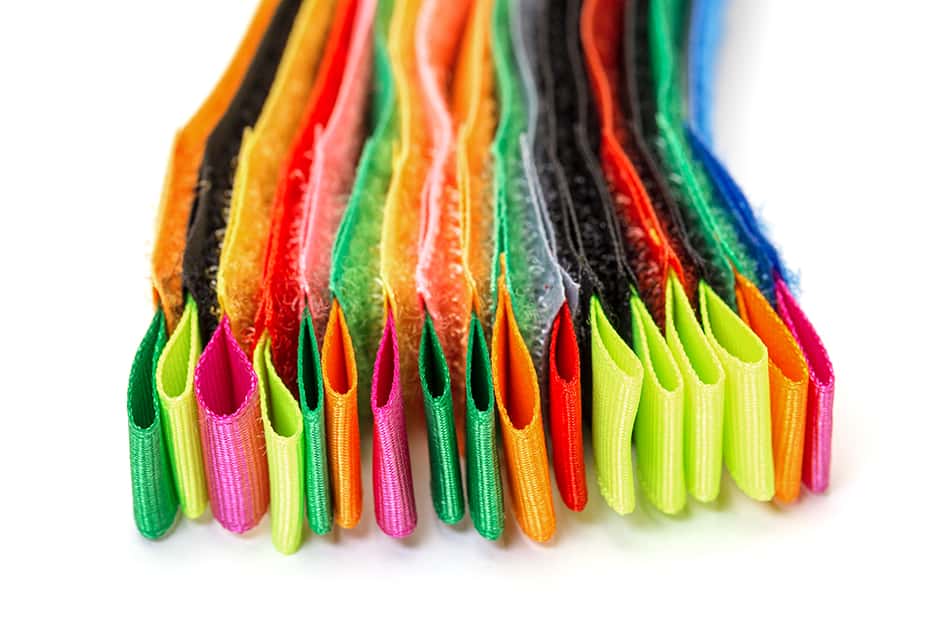 Another brilliant idea that works as a bed skirt alternative is a velcro bed skirt. The greatest advantage to velcro bed skirts is that there is no need to lift your heavy mattress to fit this bed skirt in. And if that weren't enough, you can make your own if you have the necessary skills!
Some velcro bed skirts feature anti-shift technology, so you'll save yourself the hassle of re-adjusting it often. You can also save a few bucks on matching your style and the bed size with the velcro bed skirt.
Some inexpensive options include muslin with a trim of your choice. Ruffles, tassels, and lace are also excellent choices as velcro bed skirts.
The drawback of these bed skirt alternatives is their vulnerability to wear and tear. The adhesive can, over time, wear out and no longer hold the fabric in place unless you sew them on. There is also the installation process, as you'll have to ensure the velcro strip is held securely in place.
This bed skirt substitute can feel a little stiff before it's washed. But the good news is you won't be feeling the fabric unless you dangle your legs off the side of the bed!
Pros
Versatile design
Easy installation
Can be used with existing bed skirts
Cons
Velcro adhesive can wear out over time
Not easy to keep tidy
Feels stiff
5. Window Valance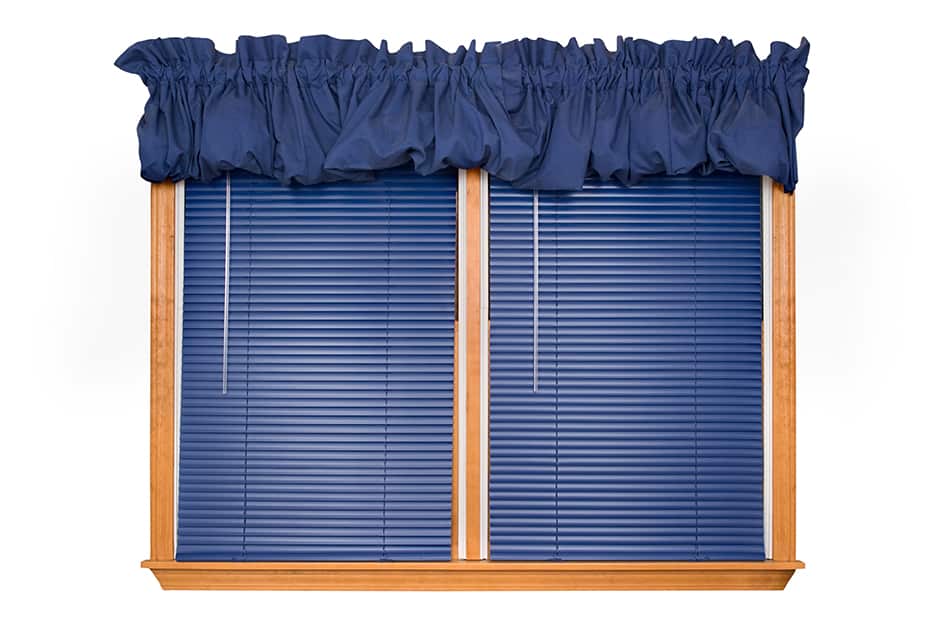 Now, how about something completely different in the form of a window valance as a bed skirt substitute? This easy-to-install option looks just like a traditional bed skirt. It is simple to attach using pins, plus it can be adjusted as long or as short as you like without the need to readjust.
The great advantage of using a window valance over a bed skirt is that the fabric is much thicker than the one used to make bed skirts. This means the valance will last for longer.
Furthermore, you can choose any pattern you like with dressings that can be pulled tight. To secure a window valance to your bed frame, you can simply sew it and adjust to your personal preference in whatever length you prefer.
Pros
Easily adjustable
Available in diverse colors and patterns
Made from many different types of materials, from wool and cotton to velvet and silk
More durable than bed skirts
Cons
More expensive than bed skirts
May require length alterations
Some valances are heavier than bed skirts
Stitching may come loose or sag over time
6. Flat Sheet
A less expensive option is to use an oversized flat sheet instead of a bed skirt. The only downside to using a fitted sheet is that it may slip a little and require frequent adjusting. If your bed is larger than average, you may not be able to find the right size flat sheet to accomplish this option.
However, you can always put your DIY skills into action and enhance the flat sheet by adding a laced edge or similar trim to it for the perfect fit. This is an excellent way to make your flat sheet more personalized based on your own taste and style.
Additionally, if your sewing skills aren't up to scratch, you may even use special glue to add the trims to the flat sheet. Even a stitched or monogrammed design along the edge of the bed would be completely unique and well worth your effort.
Another advantage to using a simple flat sheet is that you don't need to buy any extra tools or materials. You can just transform your current flat sheet into an elegant and modern bed skirt.
Pros
Your existing sheet can be used
Affordable option
Easy to find the size you need
Versatile design can be simple, pleated, ruffled, or trimmed
Easy to personalize
Can be a fun embroidery project
Cons
May require regular adjusting
Can look too plain if no extra trimming is added
Can slide off the mattress
7. Sew Your Own Bed Skirt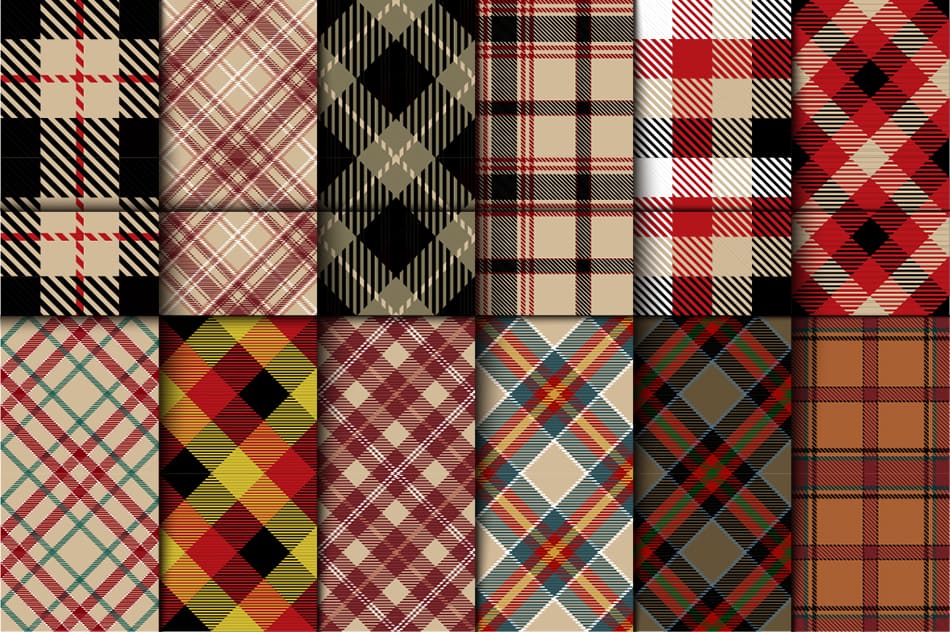 For a little more control over the length and pattern of your new bed skirt, why not dust off your sewing skills and create your own? You can use any fabric you like to match your bedroom design. In fact, you can even use your curtain or fitted sheet to make your own personalized bed skirt.
If you're not sure how to sew, there are many video tutorials on the Web that can help you get started. The one advantage of sewing your own bed skirt is the flexibility to incorporate any fabric you like into your design.
Furthermore, you have the freedom to add as much or as little fancy trimming as you want.
Sewing your own bed skirt allows you to save money and reuse the items you already have in your home. Whether you re-use your duvet covers or curtains, you are sure to come up with a beautiful bed skirt that matches your bedroom's interior style.
Just bear in mind that such a DIY project will be time-consuming and require a certain amount of patience and, of course, your creativity!
Pros
Any fabric material can be used
Most inexpensive option
Allows you to use your creativity
Cons
Time-consuming
Requires sewing skills
Final Thoughts
Now that you're ready to ditch your traditional bed skirt for a more modern alternative, you can make your choice based on our list of bed skirt alternatives. Whether you're looking for a minimalist or shabby chic style, we're sure any of our ideas will fulfil your needs.