A kitchen is a part of a residential unit where people prepare their food. As you know, this room comes in various sizes, including small, medium, and large. Some people prefer small kitchens because it allows them to get around the room quickly and with ease. Other people, on the other hand, choose a larger kitchen so they will have enough space for their appliances and other kitchen essentials. So, what is the average size of a kitchen?
Average Kitchen Size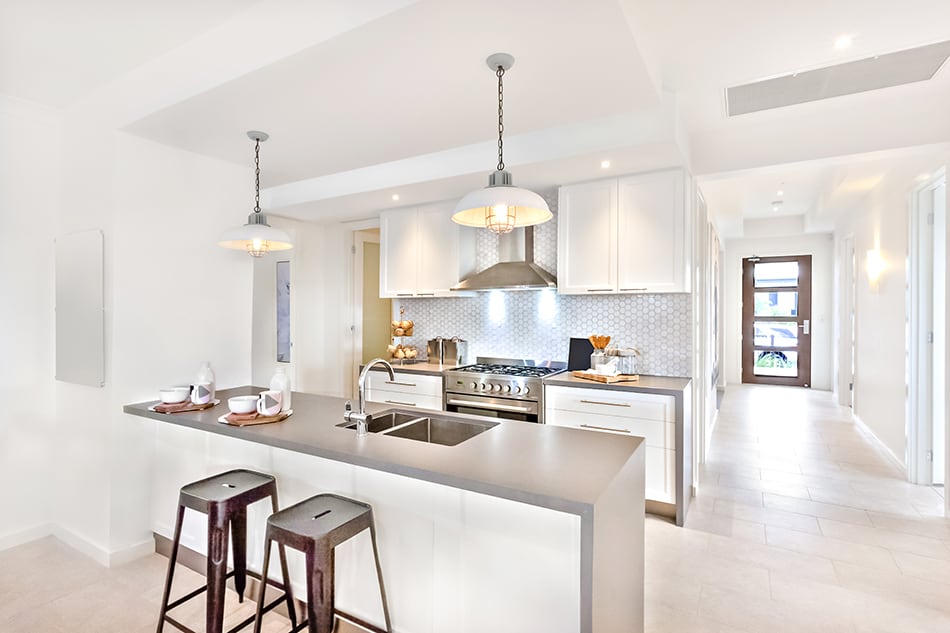 Generally, the average size of an American home is about 1,500 square feet. Ideally, the kitchen should take about 10 to 15% of the size of your house. So, a 1,500-square foot house will have a kitchen size of 100 to 150 square feet.
If you're searching for a specific measurement. The average size of a small kitchen is 70 square feet or less. A medium kitchen, on the other hand, will have an average size of approximately 100 to 200 square feet. Lastly, the average size of a large kitchen is more than 200 square feet.
Keep in mind that these are the average size of kitchens in the United States. In other countries, the average size of their house is different. As such, the average size of their kitchen will also vary.
Average Kitchen Size in an Apartment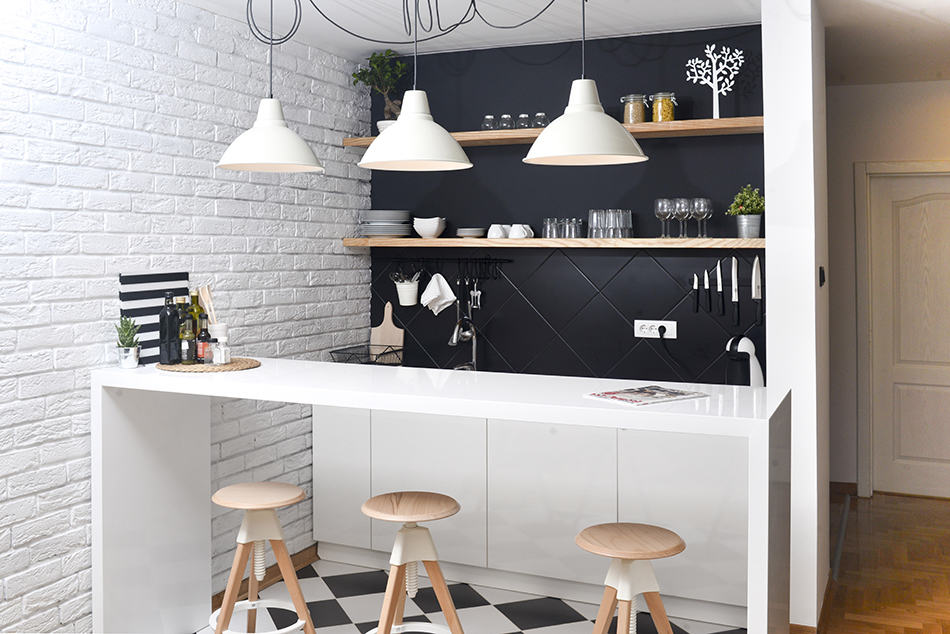 Compared to standard American homes, apartments are smaller. As such, the kitchen in this type of residential unit is also smaller. Typically, the average size of a kitchen in an apartment is 100 square feet.
As you know, an apartment has various kitchen layouts, including U-shaped, G-shaped, L-shaped, one-wall, and galley. Even though the layout of these kitchens is different, the space they occupy is the same, which is about 100 square feet.
A great thing about apartments is that they don't have walls. As such, your kitchen may look spacious even though it doesn't take a lot of space.
Average Kitchen Size in A Trailer Home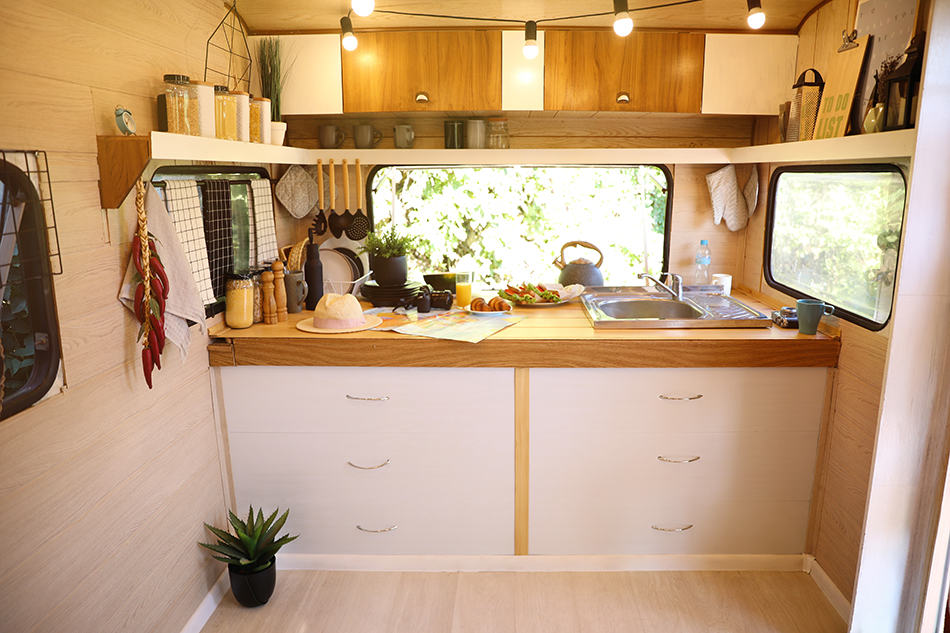 A trailer home will have the same area as a standard house; however, a trailer home is a bit smaller than a standard American home. For this reason, a kitchen in a mobile home has an average size of 100 to 150 square feet. The difference is that most trailer homes have long and narrow kitchens. As such, most of the kitchens have a dimension of 8 by 12 feet or 6 by 16 feet instead of 10 by 10 feet.
Aside from that, a trailer home kitchen doesn't have a separate dining room; thus, it is a bit crowded compared to a standard kitchen.
Average Size of a Commercial Kitchen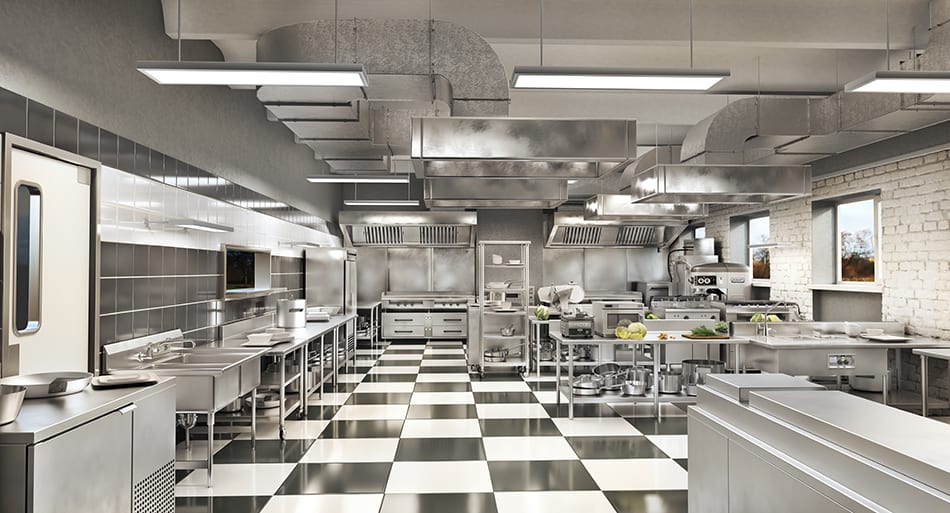 A commercial kitchen is commonly found in a hotel or restaurant. Compared to a residential kitchen, this type of kitchen is larger. In fact, about 40% of the size of a restaurant is dedicated to the kitchen, while the remaining 60% is for the front.
According to a 2018 survey, the average size of a commercial kitchen in the U.S. is about 1,000 square feet. In some cases, this area is larger than a standard American home.
The main reason a commercial kitchen requires ample space is that it has industrial appliances. Aside from that, it also has multiple ovens and refrigerators. Lastly, multiple people are working in a commercial kitchen, so they need a lot of space to work effectively.
Factors to Consider When Deciding the Size of Your Kitchen
How Many People Will Be Using the Kitchen?
Ideally, a small kitchen is enough if only one person is using the kitchen. However, if you like to prepare food in pairs, you need to set additional space for the other person. For this reason, you can opt for a medium-sized kitchen.
If you entertain guests frequently, you may want to opt for a bigger kitchen so that you can entertain your guests properly.
How Many Kitchen Appliances Do You Have?
Another important factor to consider when deciding the size of your kitchen is the number of appliances you have. If you have some appliances that you don't use regularly, you might consider storing them in another room and opt for a small kitchen. However, a bigger kitchen is required if you have several appliances that you use regularly. Remember, you need to store them in cabinets and countertops, which occupy a lot of space.
How Often Will You Use the Kitchen?
Oftentimes, people who love to cook will have a lot of appliances and other kitchen essentials. Plus, they have more groceries on hand. As such, it best to get a large kitchen so you'll have ample space for your belongings.
Open VS Closed Kitchen
Aside from those factors, you also need to decide if you want an open or closed kitchen. By definition, a closed kitchen has walls that separate it from the dining room and other parts of the house. A great advantage of having a closed kitchen is that it doesn't take a lot of space. Plus, with the right design, you can make it look open and spacious.
An open kitchen, on the other hand, doesn't have any walls. As such, it is open to the other parts of your home, and it includes a dining area. This kitchen design will require more space so that it can accommodate a dining space. Additionally, they will look and feel more spacious because of the lack of walls.
Making Sure You Have Enough Space
To ensure that you have enough space in your kitchen, you need to make a list of all the items you want in your kitchen. Afterward, you can show your list to an architect or interior designer so they can assess the size of your kitchen. Aside from that, you also need to consider these important zones.
A food preparation area where you can slice, cut, or chop raw foods before cooking
A sink for washing dirty dishes. The sink should be placed next to a dishwasher if you have one
Ample space for your oven and stovetop
Storage space for your appliances and food.
Entertainment areas, like a bar or coffee-making station
Other Factors to Consider When Designing a Kitchen
Kitchen Layout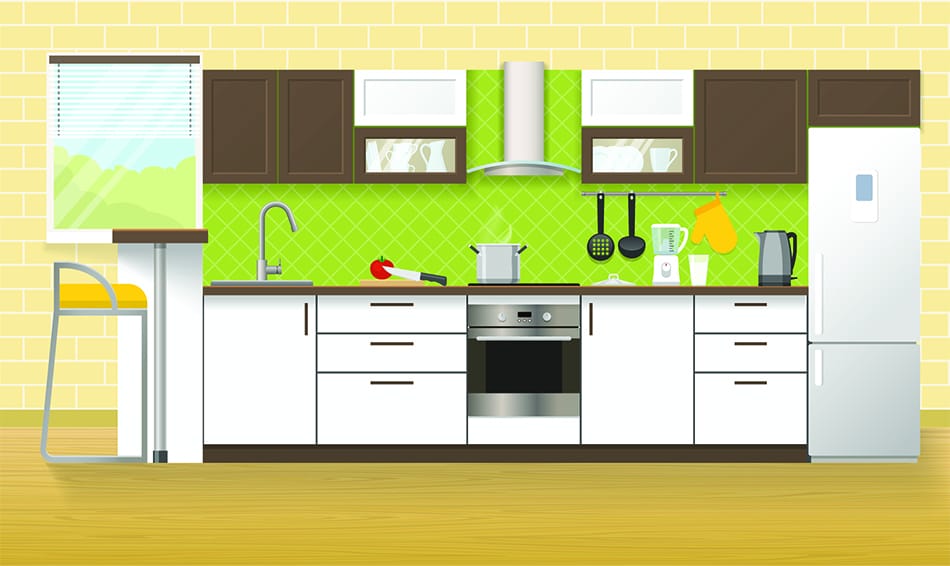 As mentioned, you need to consider the important zone when choosing the size of your kitchen. As such, the first step in designing your kitchen is to set a kitchen layout. In doing this, you need to determine where you're going to place the important zones, such as the sink, countertop, cabinets, and food preparation area. Aside from that, you also need to consider where you're going to place your fridge, oven, and other appliances. As much as possible, your kitchen should look organize so that you can use it efficiently.
Lighting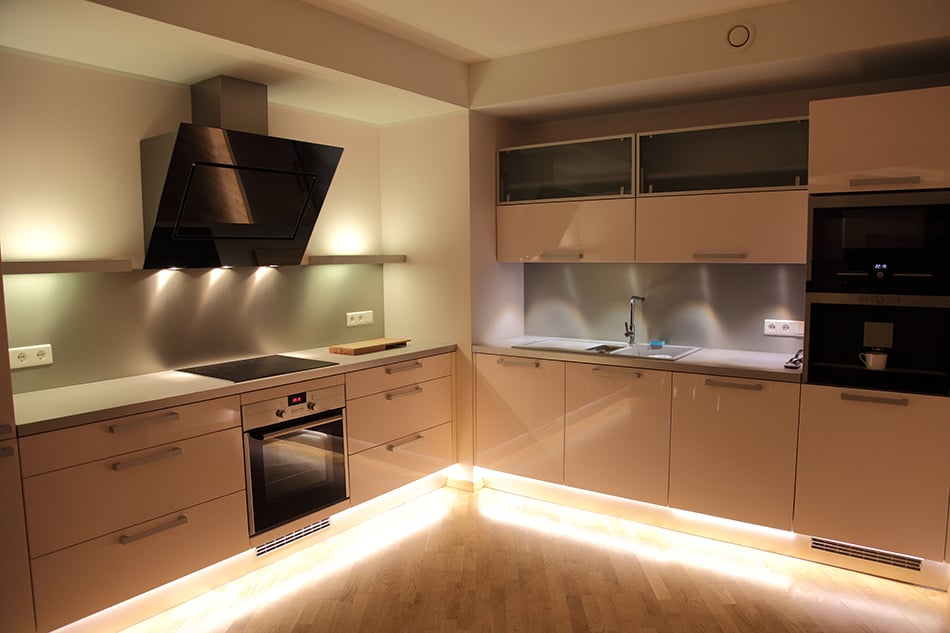 Lighting is an important element in your kitchen. The reason is not only because it allows you to safely prepare your food at night. The right lighting can also set the right mood, creating the perfect ambiance in your kitchen.
Aside from ambient lighting, there are other light fixtures you can install in your kitchen. For example, you can put pendants to enhance your lighting. Task lights are also great because they ensure that your work area is properly illuminated. Also, you can place some accent lighting to accentuate your favorite design elements.
Storage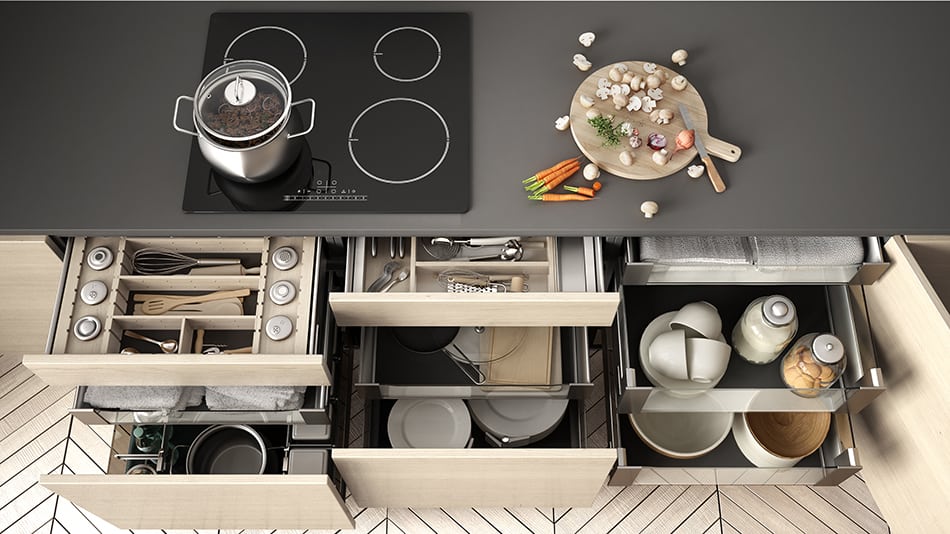 As mentioned, you need to store your kitchenware in cabinets, shelves, and drawers so that your kitchen will look organized. Additionally, you should set an area where you can store your dry food. Of course, your cabinets and shelves will require a lot of space, but you can maximize the space by adding overhead cabinets and shelves. Overall, your goal in terms of storage is to reduce clutter so that your kitchen will always look neat and presentable.
Flooring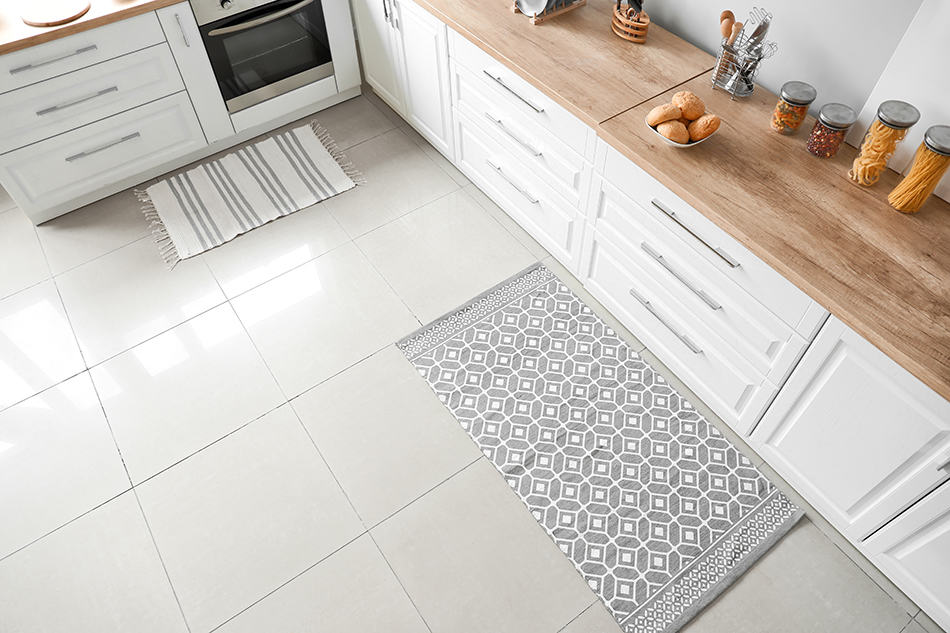 Always remember that your kitchen needs proper flooring to prevent accidents. A general rule in kitchen flooring is to opt for safer and lighter types of materials. The reason is that they can make your kitchen look spacious. Additionally, with lighter materials, you can easily see spills on the floor.
There are various types of kitchen flooring, such as vinyl, porcelain tile, linoleum, and hardwood. Vinyl and linoleum are commonly used for the kitchen because they are water-resistant, plus they come in various designs. Porcelain tile and hardwood, on the other hand, can offer durability and beauty. So, if you want to make your kitchen look stylish and elegant, you can opt for these types of flooring.
Ventilation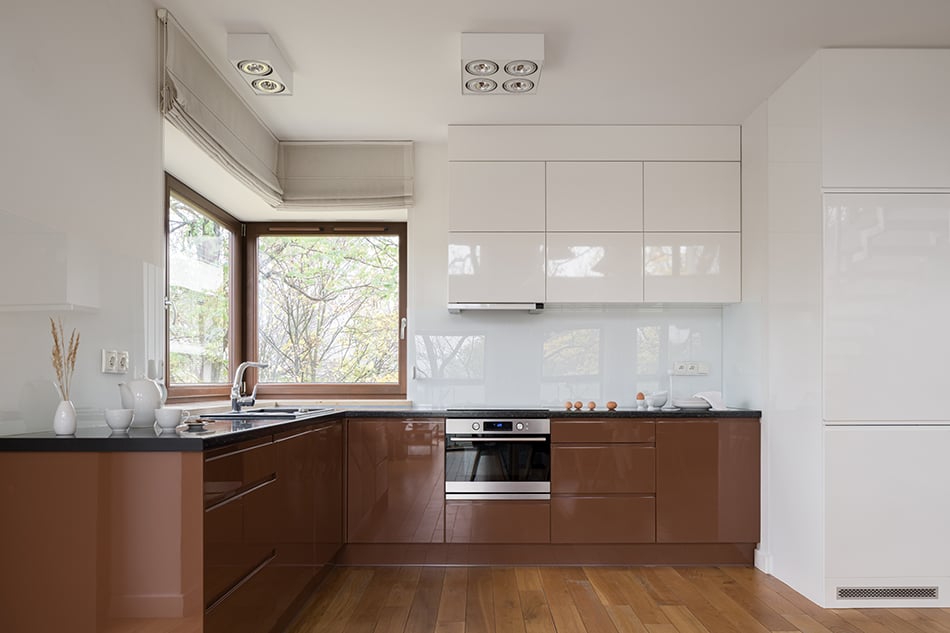 Another important factor you need to consider when designing your kitchen is proper ventilation. Remember, you don't want the smell of your food to stay in your kitchen for days. To avoid this, you can install a top-notch range hood for your kitchen.
Of course, having windows will also ensure that there is proper air circulation in your kitchen. Plus, when it gets warm while you're cooking, you can simply open the windows so that the cold breeze can enter the room.