Green is often overlooked as a carpet color, but there is no denying its versatility thanks to the many attractive shades out there. From mint and olive to hunter or khaki, there are many different shades that go perfectly with most wall paint colors.
When it comes to deciding on the best wall color that goes with a green carpet, you'll want to make the right choice for your interior. Green works well with neutrals like beige, gray, and cream. But if you want to add a little contrast, why not select a pop of color like pink or blue?
Another option would be to go for a deep shade of brown for an earthy, nature-inspired look. Alternatively, to keep your interior balanced, you may paint your walls a different shade of green to complement your carpet.
For further ideas, take a look at our wall color examples that work well with a green carpet:
Wall Paint Color Ideas that Complement a Green Carpet
Pure White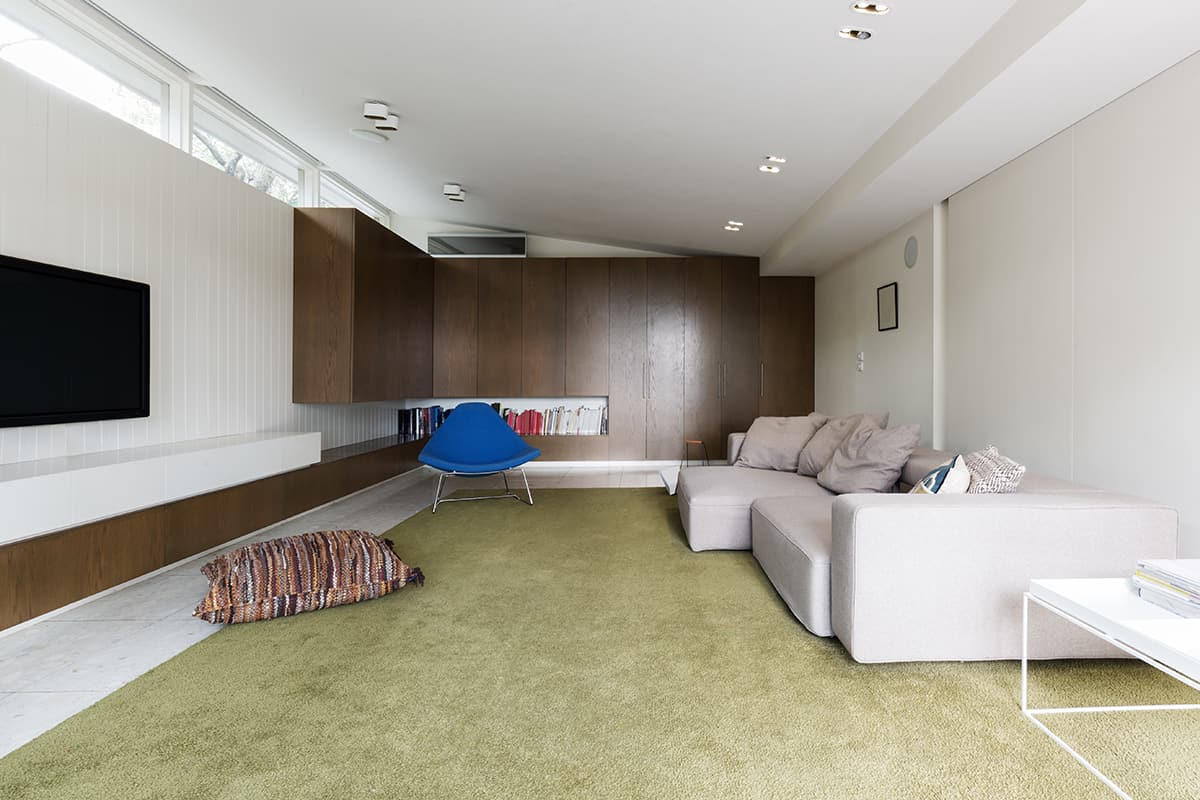 Green is such a unique color as you can choose from cool or warm-toned shades without worrying about them clashing with your interior decor. When you have a cool-toned green carpet like emerald or mint, then we think pure white walls will bring a balanced look.
White is a smart, universal color that's highly versatile. It is a particularly great choice for those who want to enhance their green carpet's appearance and make it a focal point. This is because white walls make the green floor covering stand out more.
Here, the eye is drawn directly to the light green carpet as the white walls act as the neutral backdrop. The overall look is clean, homely, and warm.
Cream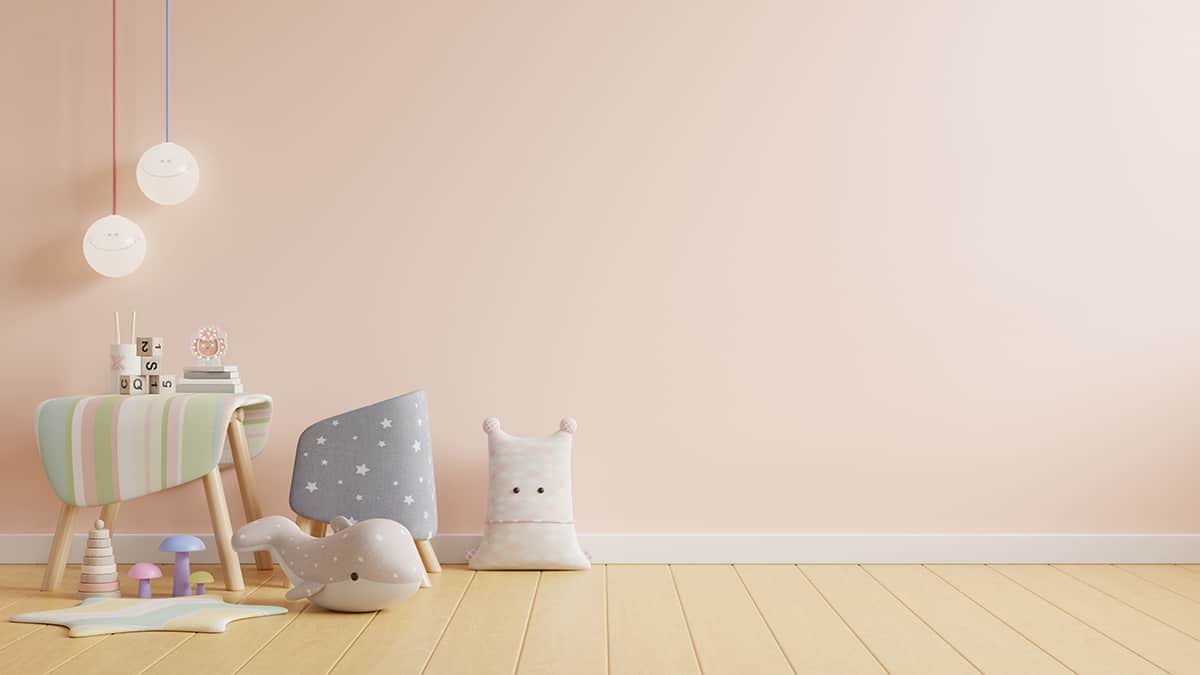 For a warm version of white, go for cream walls. This is a slightly earthier shade that goes beautifully with a dark or light green carpet. The cream isn't as stark as pure white, plus it gives a warm, inviting feel to any room thanks to its beige and yellow undertones.
In rustic interiors, cream walls with a green carpet work especially well together. This color combination is also very popular for nurseries as both green and cream are calming colors.
Beige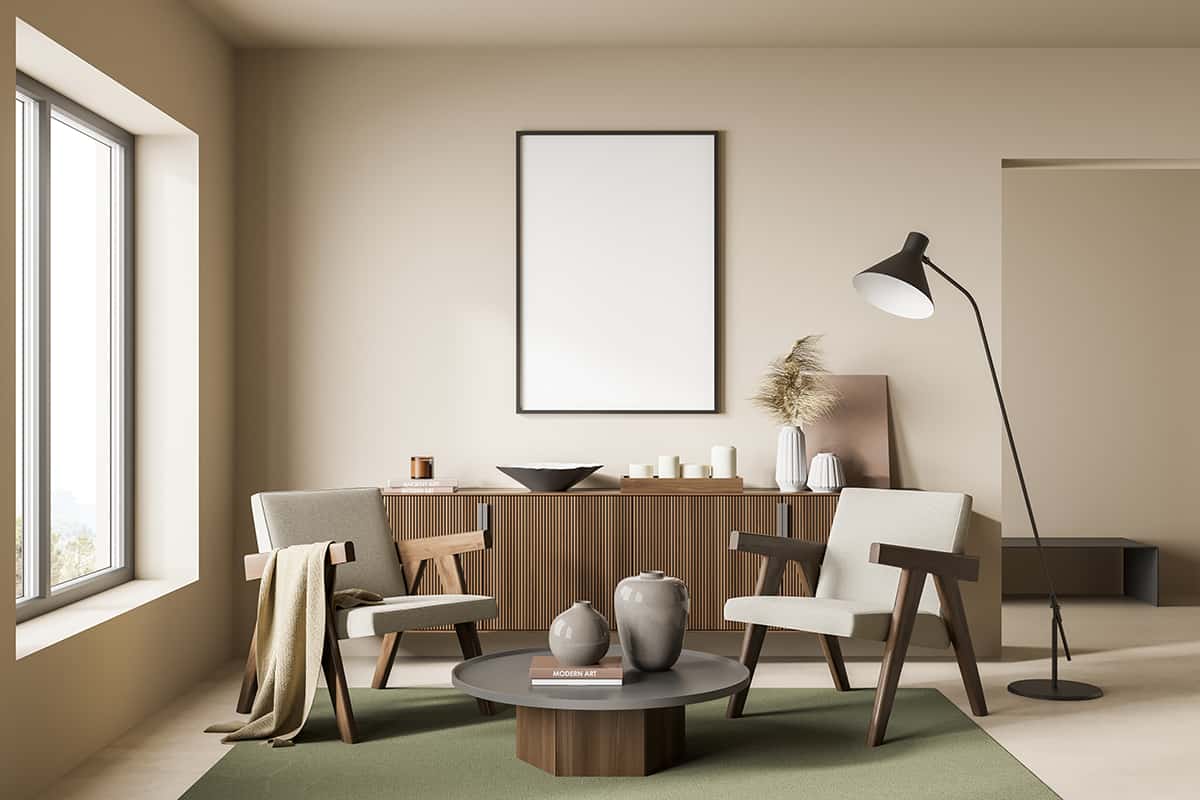 Speaking of warm neutrals, beige is another excellent wall paint color to pair with a dark green carpet. This sandy shade has a deeper tone than cream but just like white, it goes with a variety of other colors including green. In a traditional-style living room, earthy beige walls with a mid-toned green carpet make an especially excellent choice!
Monochromatic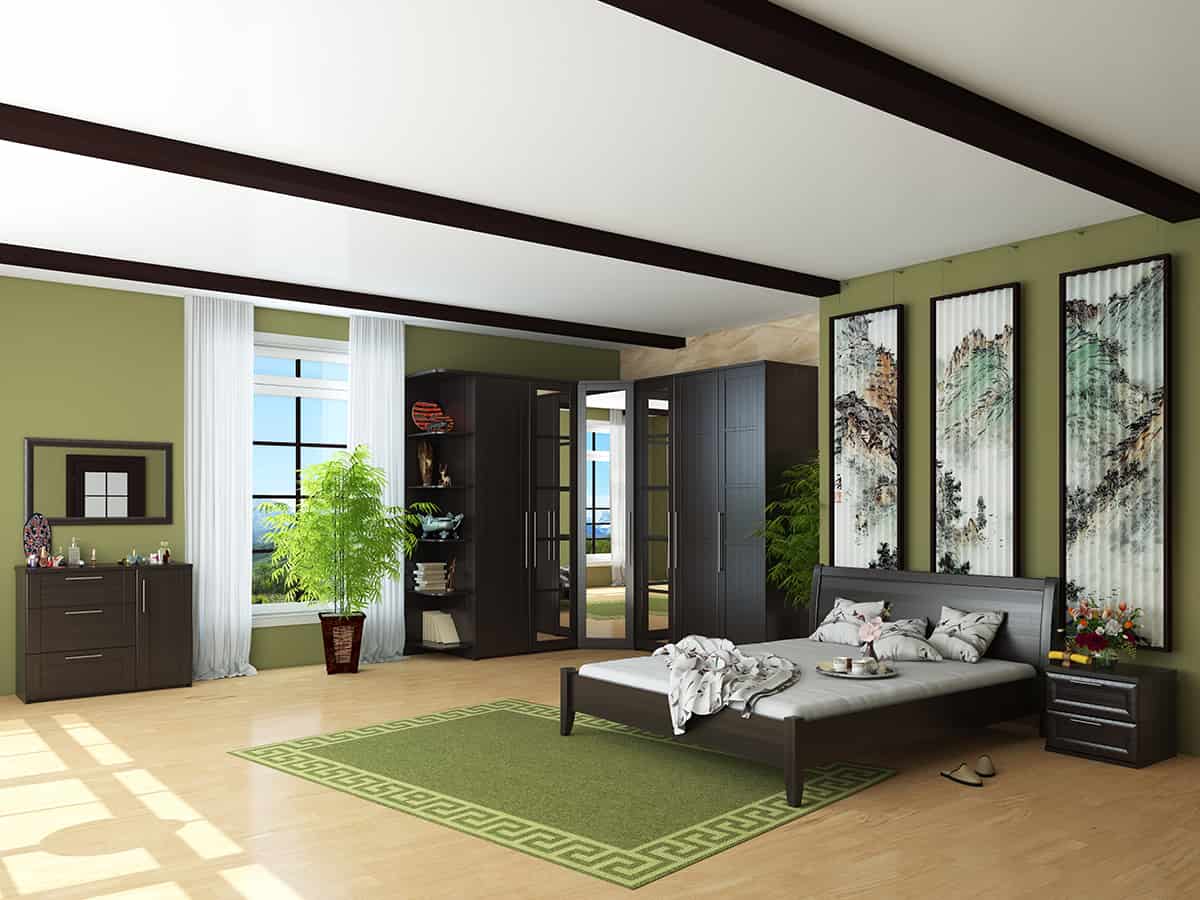 While a monochromatic color scheme may sound monotonous, it's not always the case when it comes to floor and wall colors. In a bedroom, for example, it makes perfect sense to match your carpet color with the walls. This brings a harmonious vibe to the room – as long as you pick the right shades.
Light mint, for example, goes very well with emerald green, thus an excellent option for home offices, bedrooms, and meditation rooms.
As you can see in this example, the earthy vibe of the green walls and the matching carpet help add a flawless look to this bedroom. To make the space even cozier, add some gold accents like a mirror or bedside lampshade!
Coral Pink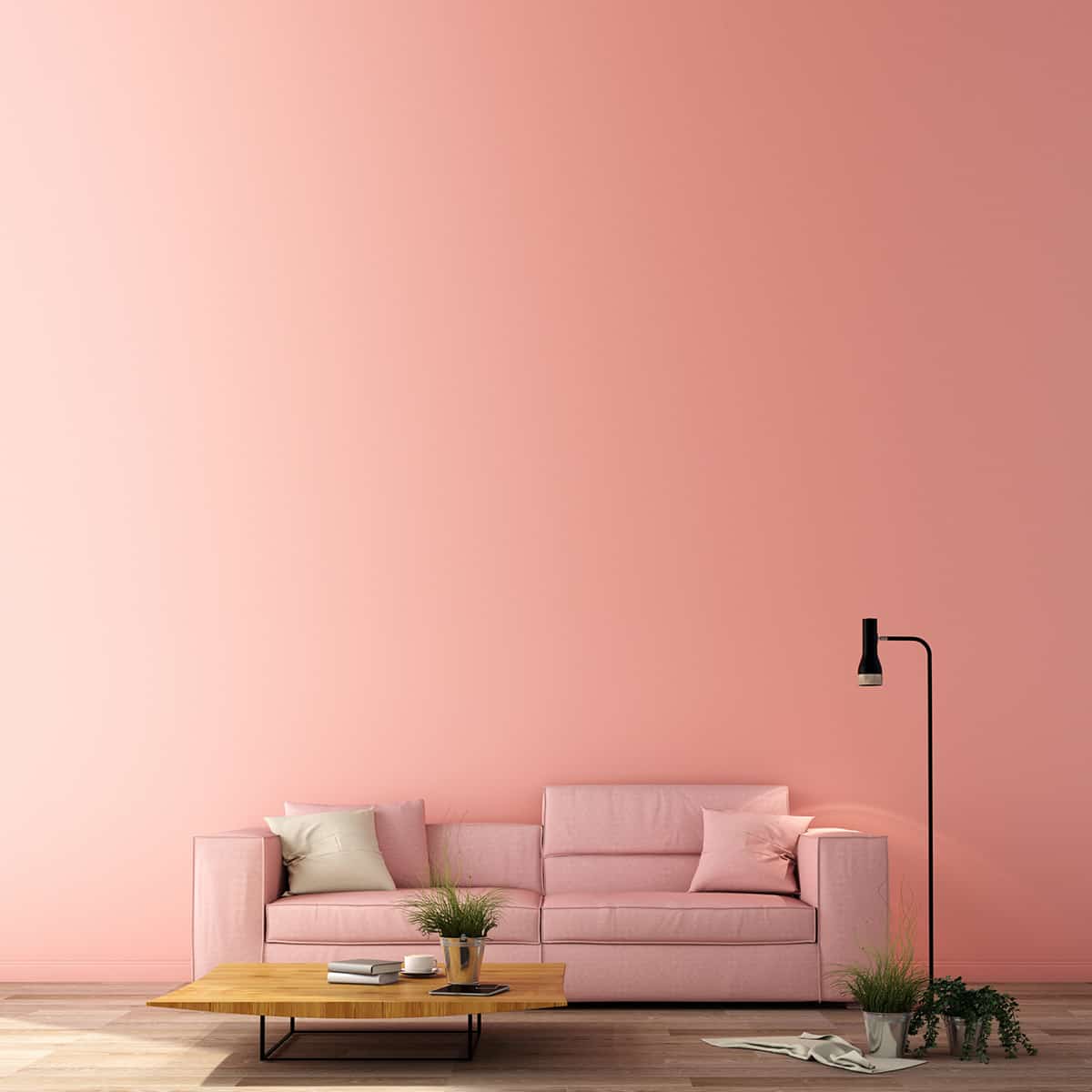 As the perfect contrast against the cool-toned green carpet, pink walls can do wonders to bring warmth to a room. This color pairing looks edgy and stylish, especially in modern living rooms and girls' bedrooms.
Soft pink walls won't overwhelm a room with a green carpet since this color is lighter and weaker than green.
When choosing a shade of pink for the walls, consider a pastel hue like coral. This shade goes well with bold accents and all shades of green.
The combination of coral pink and green is a complementary approach as opposites (contrasting colors) attract. At the same time, you can bring a warm, inviting vibe to your living room by using this color scheme.
Light or Dark Gray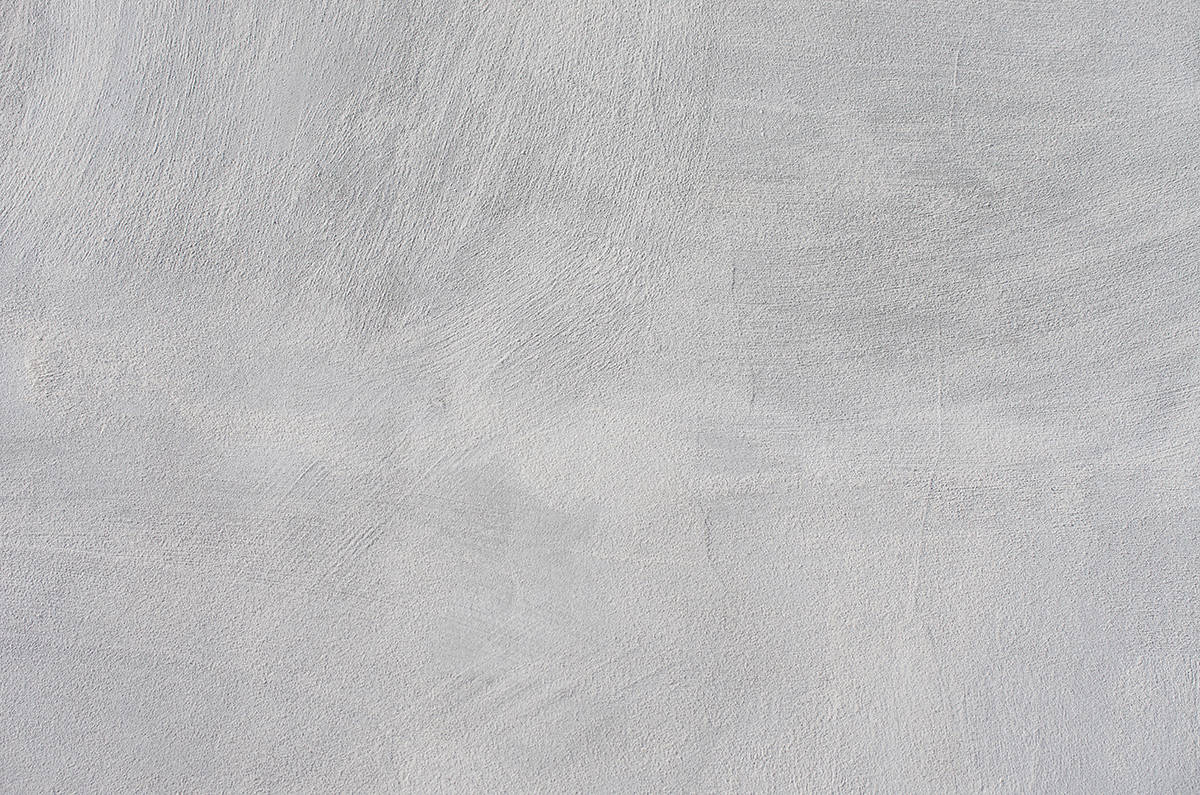 The combination of a green carpet with light or dark gray walls can simply be an elegant way to spruce up your room. Most gray shades work well with cool-toned greens, but if your room lacks space, you may want to opt for a lighter shade in order to keep your space airy and bright.
As a modern and crisp paint color, gray is the best neutral option to enhance your room's style. Much like white or beige, this neutral paint color option has no undertones, yet it brings visual interest to any space. This is one of the reasons why gray is preferred over white by many homeowners and interior designers.
If you can't decide between dark or light gray, choose the latter as the safest bet. That said, it is still possible to create a dramatic look by using a mid-toned gray for the walls and pairing it with a dark green carpet.
Blue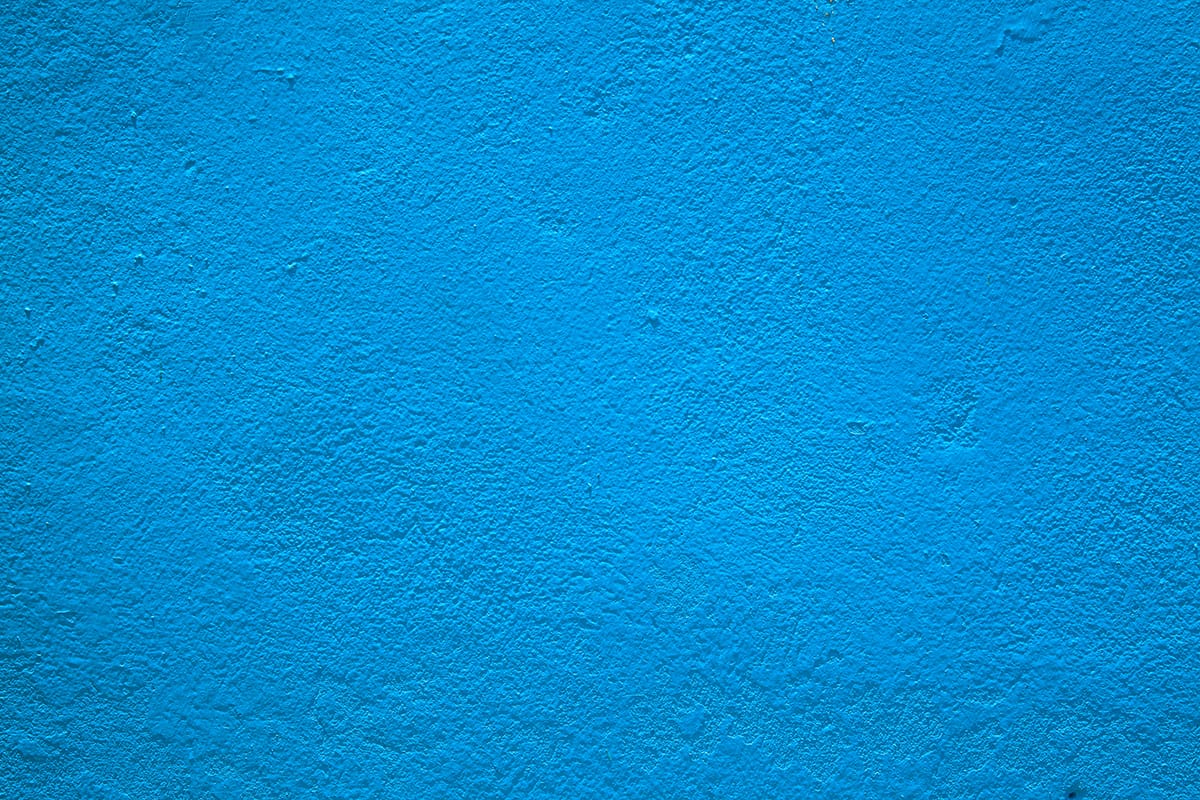 Blue walls with a green carpet combination can really make your room feel alive and elegant. Any shade of blue will work next to green, especially soft, light blues.
The reason we love the light blue and green color pairing is that blue can lift up your entire room's ambiance, making it brighter and lighter. This color combination will also work in a small room that lacks natural lighting.
Yellow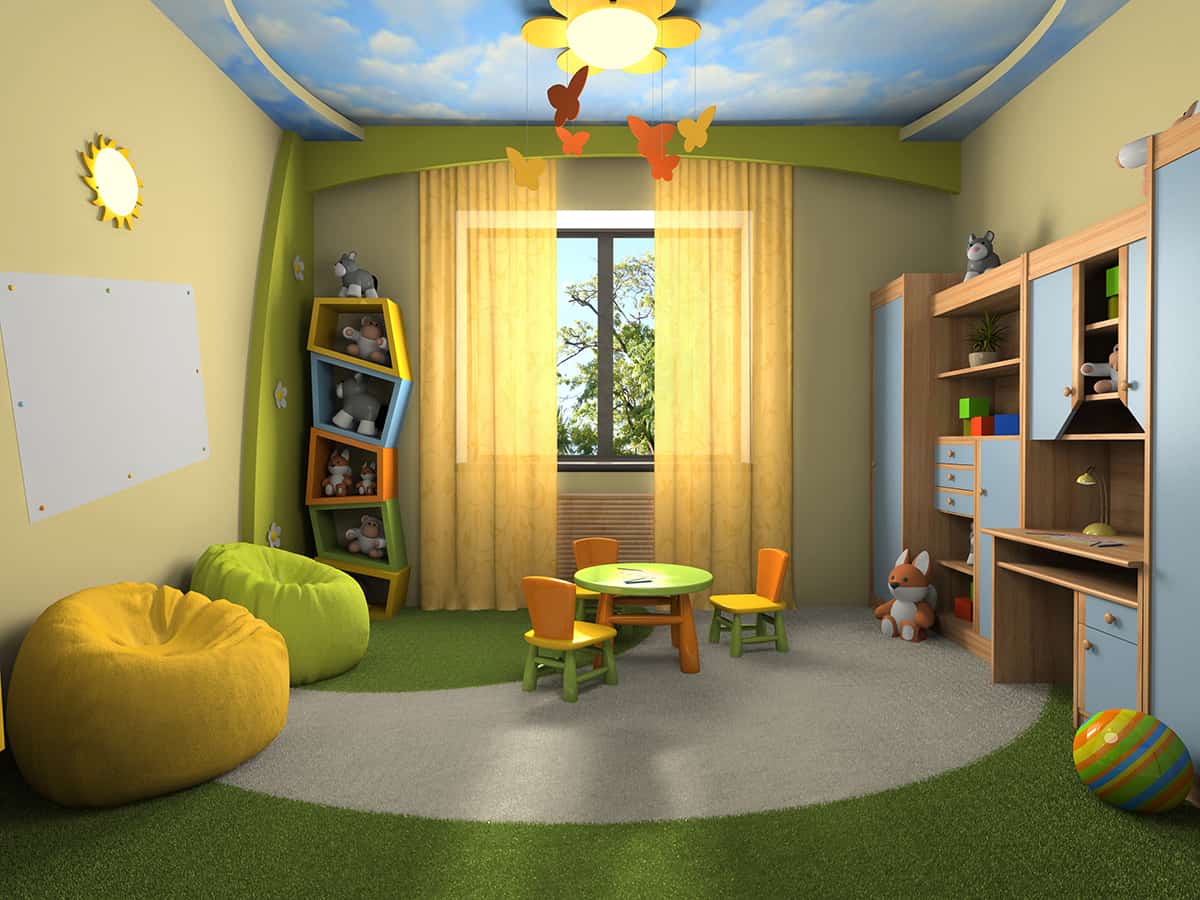 Green and yellow are in the same color family, so you can combine them together in the form of a green carpet and yellow walls for a harmonious vibe. In children's bedrooms, yellow walls and green floor covering work very well as a cheerful color scheme.
However, it's not a good idea to use this vibrant color combination in living rooms or dining rooms as it can overwhelm the space, especially if you use a bold shade of yellow for your walls.
Brown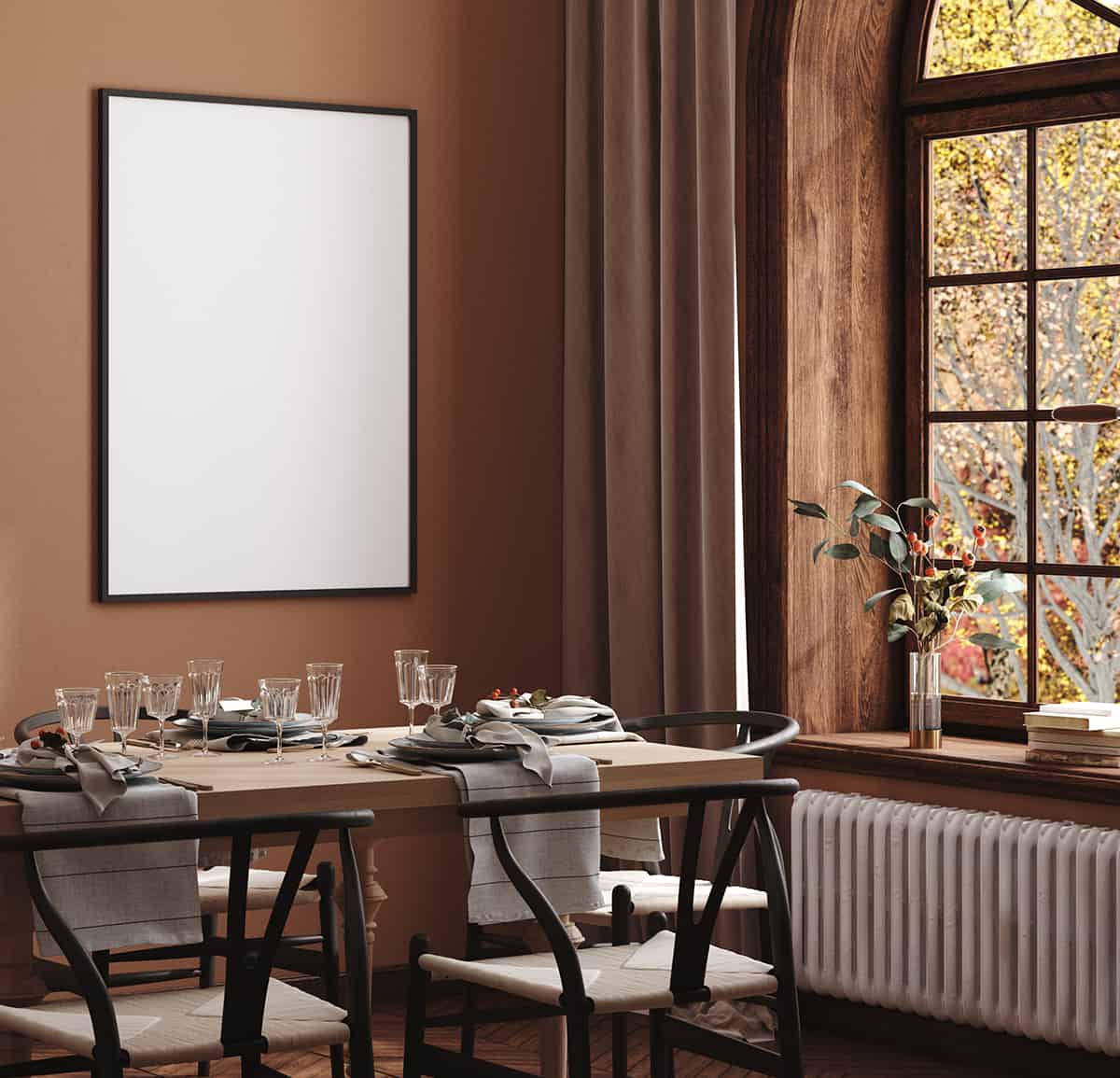 Since both green and brown are associated with nature, they can be an excellent pair for an earthy ambiance. Although you won't typically find brown walls, we think lighter tones like tan or caramel are perfect with a dark or light green carpet.
Caramel walls have enough brown hue in them to look both subtle and light. This particular shade of brown also goes well with gold accents and vibrant green floor covering.
A good example of where you can use brown walls and green carpet combinations is in a modern dining room like the one shown in this image. The two colors create a cozy, inviting feel as you can see here.
What Color Walls to Avoid with a Green Carpet
While green is a versatile color, it still has some pop, which doesn't make it suitable for pairing with every other pop of color. Some colors just don't look good next to green like the following:
Red: in interior design, the green and red combination calls for a big clash. The worse thing you can do is to create a festive look in your home when it's not even Christmas. Red walls and green carpets can visually distract – regardless of which rooms they appear in.
Orange: while yellow or coral pink walls look great with a green carpet, any shade of orange will be too bold to pair with your green floor covering. This is especially the case if your green carpet is a dark shade. What's more, orange walls are perceived as outdated so unless you're after 70s interior decor, you should avoid this paint color.
Black: while it's true that black can go with almost any color, in reality, black walls are just too dreary next to green carpets. Unless you're creating a black feature wall, you may want to avoid this dark neutral altogether.
Is Green a Good Carpet Color?
Yes, green can be just as a good carpet color as any other. However, it is not the most popular choice as pairing it with other colors can be a little tricky. For example, pairing a green carpet with orange or red can look outdated, whereas you can combine the green carpet with a neutral wall color for a major focal point.
So whether you want to create modern or traditional interior decor, a green carpet can be a good decision as long as it's paired with the right paint colors.