Picture frames are a popular home accessory for all types of interior decor styles, and they also make great gifts.
Learn all about different types of picture frames based on different criteria.
Frame Types
The type of picture frame you need will typically be decided by what it is you are wanting to frame. There are many different types of picture frames to choose from, including:
1. Collage Frame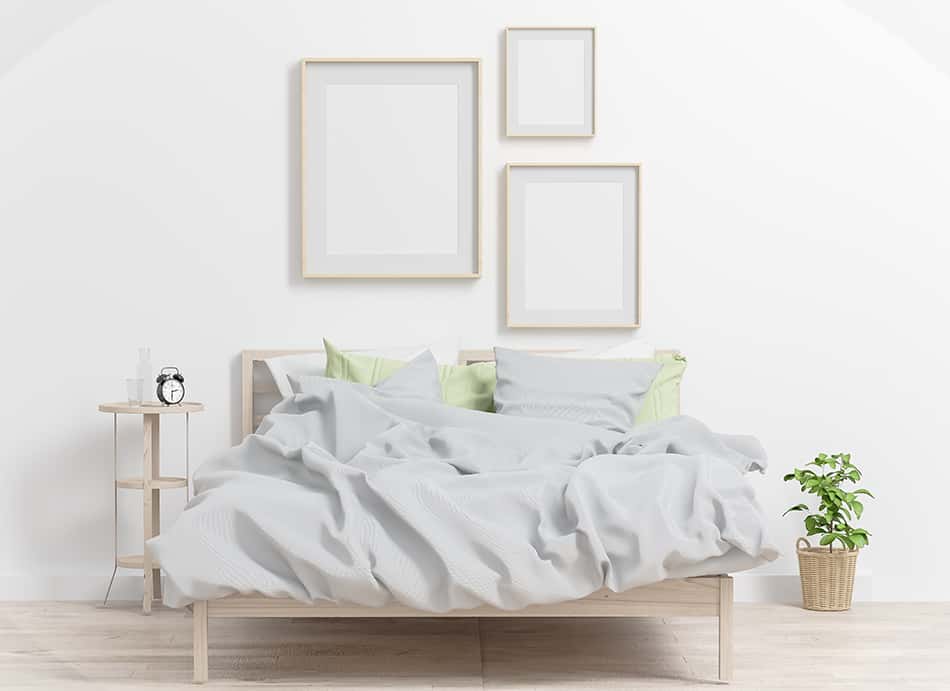 A collage frame is what you will need if you would like to display a selection of different photos in one space. A collage frame typically holds anywhere from three separate photos up to 30, but really there is no maximum, and if you have a very large space to fill, then you could find a collage frame to hold even more photos than this.
A collage frame is an alternative to buying lots of individual photo frames and can be used to house completely unrelated photos, though often people will select a series of photos to go in a collage frame so that there is a common theme binding them together. For example, you might want to display a series of photos from a family holiday or from a wedding party.
2. Poster Frame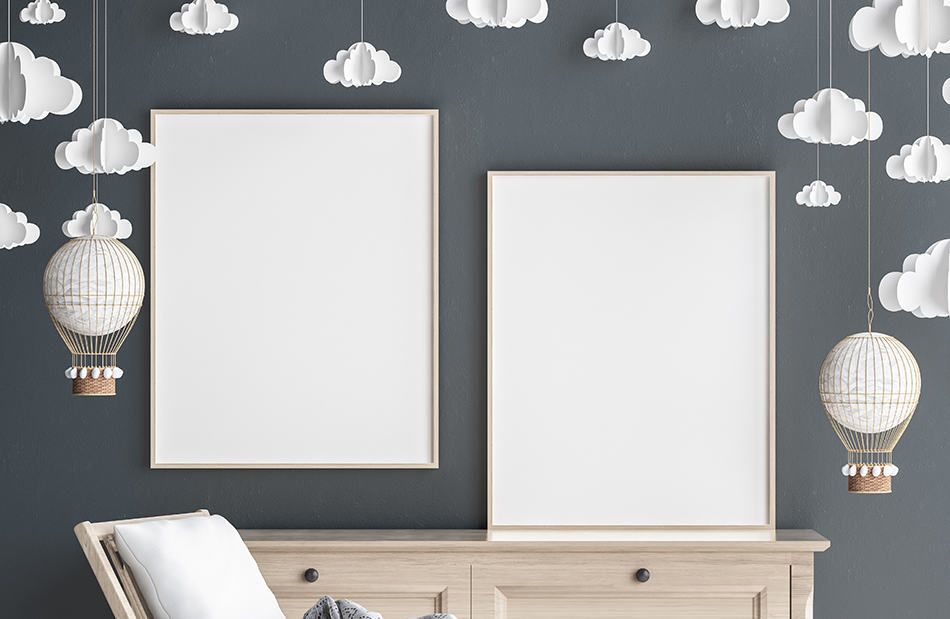 A poster frame is usually large and rectangular and will be necessary to display a poster or a large print of art. These frames typically are not very decorative, so that the focus is on the print.
These types of frames can have a simple frame running around the edge, though often they can be frameless so that the poster is covered by a piece of glass that is then held in place by some discreet clips.
3. Floating Frame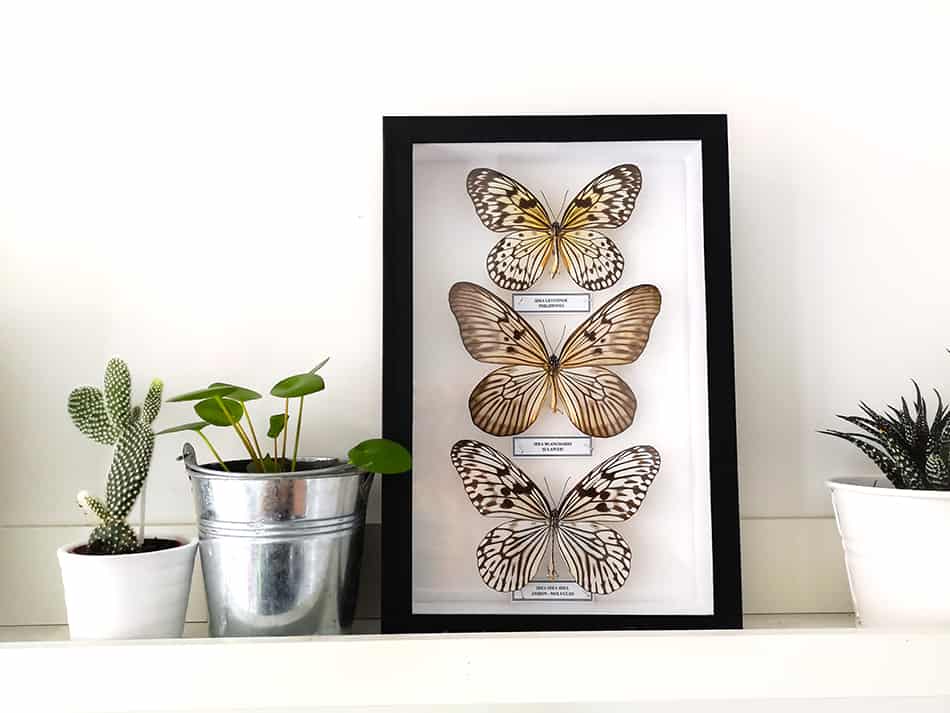 A floating frame is made from glass or acrylic that is then backed by a further piece of glass or acrylic. This gives the item you are framing the look of floating on the wall, as you can see right through the frame to whatever is behind it, for example, your wallpaper or a painted wall.
These typically give a very modern look in a room and work well with minimalist interiors. They are also able to keep the style very neutral as they don't add any further colors or patterns to the frame.
4. Shadow Box Frame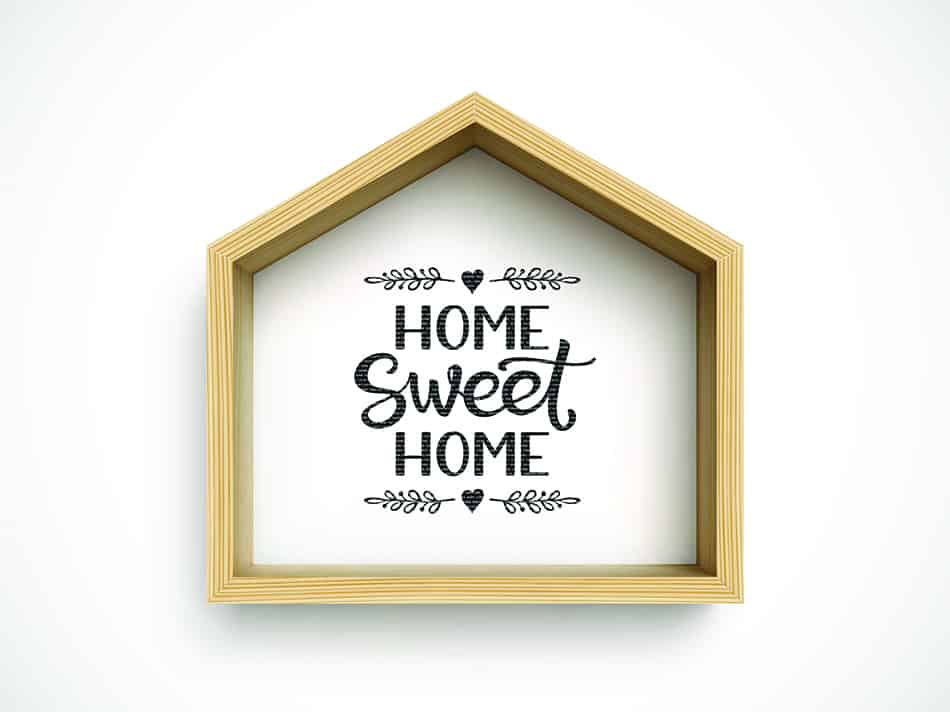 This type of frame is very deep, making it ideal for displaying things that are not flat. People will typically use these types of frames to display memorabilia or sentimental items.
The frame keeps the items safe and secure, and as they are protected behind glass, they are preserved and will not become dusty over time as they would if they were simply displayed on a shelf. Common items that are displayed in shadow box frames include medals, sports memorabilia, baby shoes, jewelry, or handprints in clay.
These frames can come in various shapes, styles, and sizes. For the best look, ensure the frame is deep enough so that your items inside are not touching the glass. Items can be arranged and kept in place with pins, glue, or double-sided tape.
These types of frames can also be used to display photos, postcards, or other flat items, and it will give them a look of being displayed in a glass case rather than a frame.
5. Digital Frame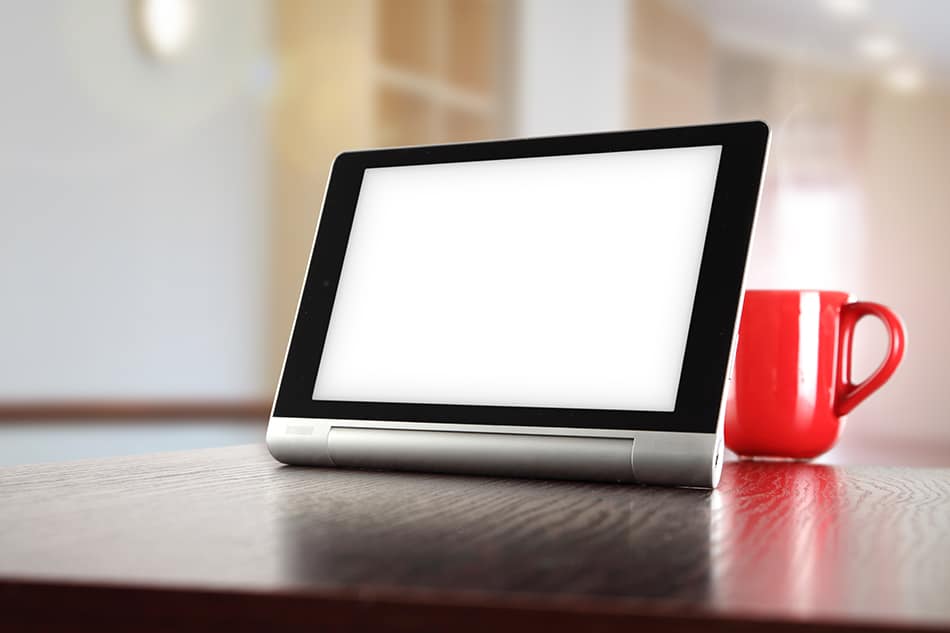 Digital frames have become more popular over recent years, as people like to have their many digital photographs on display. These frames can have a memory capacity so that you can download your photos onto them permanently, or some frames will have a memory card slot instead.
These frames have various settings that can be adjusted according to the preferences of the user. You can select a different photo to be displayed each day, with the frame automatically changing the photo every 24 hours, or you could have the photos revolving every few minutes so that every time you look back at the frame, you will see a different memory. Depending on the model of the digital frame you buy, the possibilities can be endless.
These frames can run on batteries that may need to be changed or recharged. Or they can be plug-in frames that operate on electricity.
6. Document Frame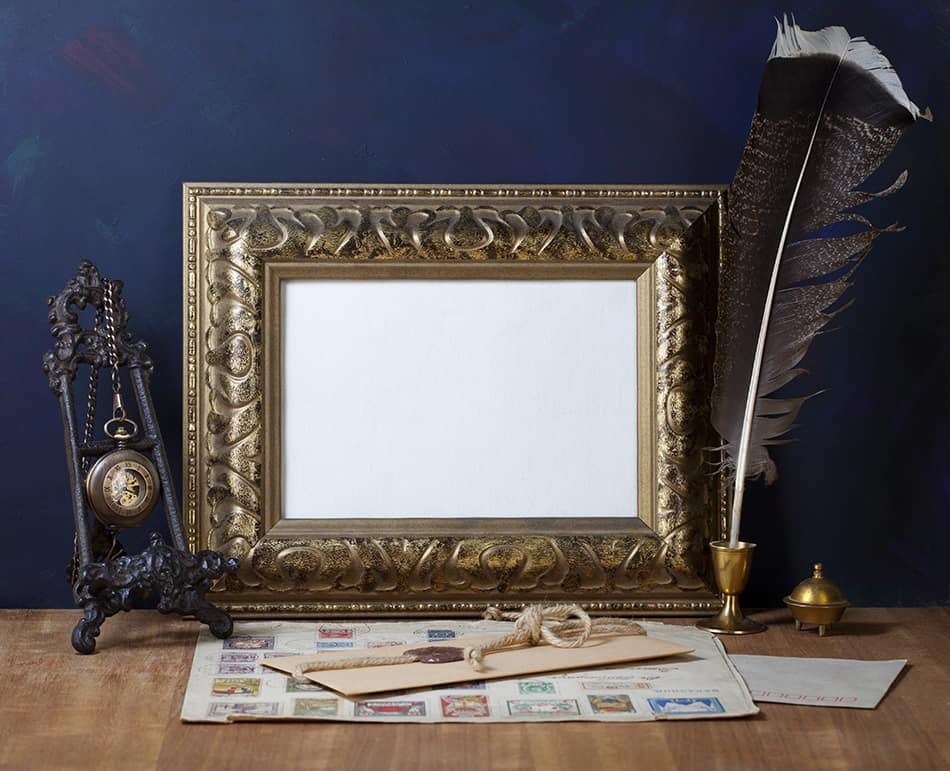 A document frame will be of a specific size that is intended to display important documents, such as awards and certificates. These are the types of frames you will often see in a doctor's or lawyer's office.
They tend to come in simple designs and classic colors in order to keep the document looking professional.
Display Type
Picture frames can come in a variety of display types, and this will affect where in your home you are able to display them.
1. Tabletop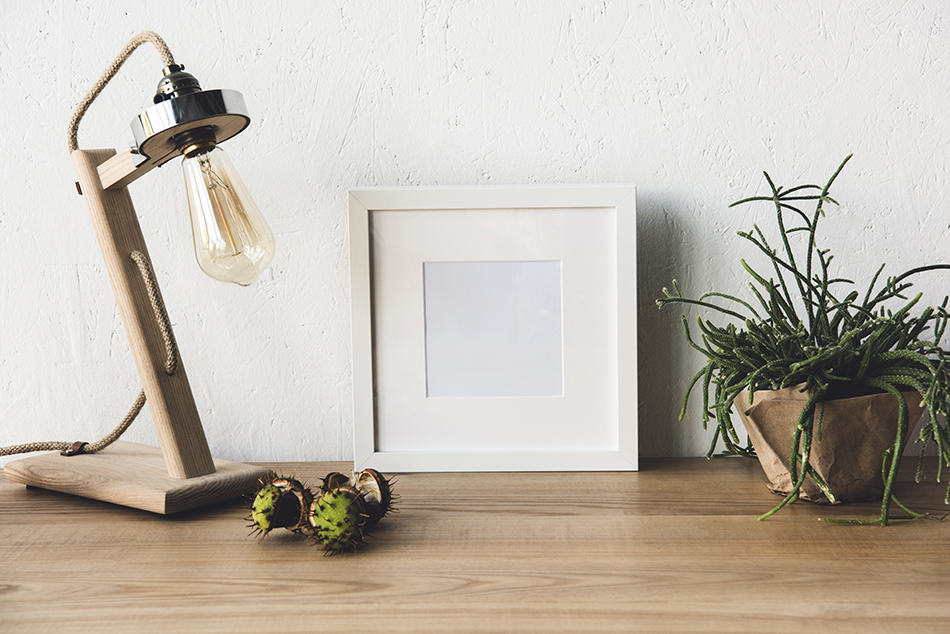 A tabletop frame will usually have a folding stand that can be pulled out from the back and used as a leg for the frame to lean on. This makes these types of frames ideal for displaying on surfaces such as shelves, countertops, or side tables.
In some cases, the folding stand will be adjustable so that you can choose what degree you want the frame standing at, but this is not a common feature of these types of frames.
Tabletop frames do not always have folding stands and instead can simply be of a bulky design that allows them to stand vertically without a stand. In this case, the frame will look almost like a block.
Oftentimes a frame will have both a folding stand as well as hardware enabling the frame to be hung so that you can decide between the two display options, but you should always check how much the folding stand protrudes from the back of the frame because if it is quite thick, it can mean the frame won't sit flush against the wall.
These stands also affect the weight of the frame as they will be heavier on one side, and therefore it can make them difficult to make them stay straight on the wall, as they will have a tendency to lean to the heavier side.
2. Hanging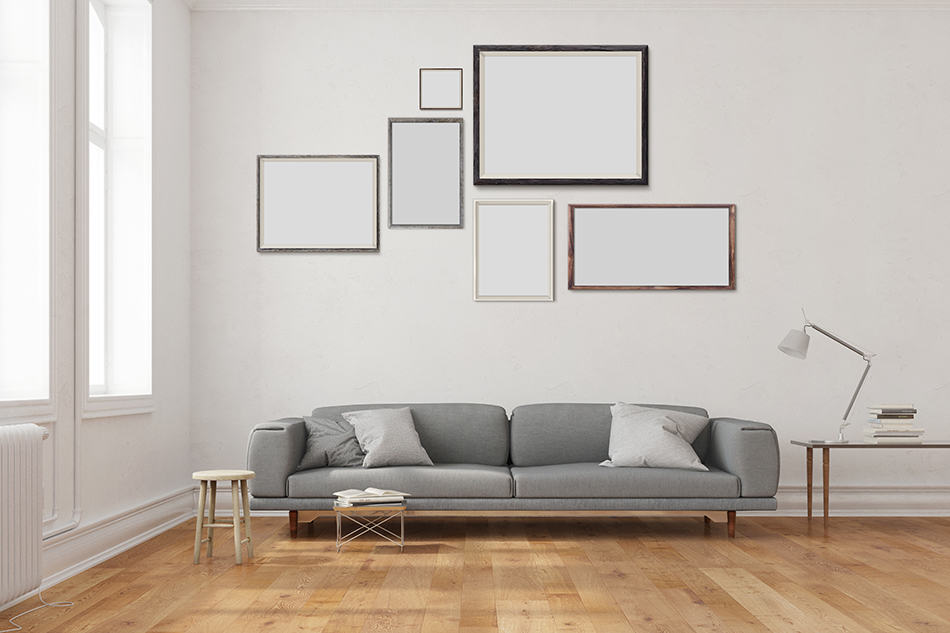 Hanging frames feature various hardware that makes them suitable for hanging on a wall. They may have one metal hook at the top, in the center, which can latch directly onto a nail or screw that is fixed into the wall. They might instead have two metal loops, one at either end, which can then be tied together using picture wire or string, and this wire then hangs over a nail or screw in the wall.
If your frame has the capability to be hanging or tabletop, but you would like to hang it, you might need to make adjustments to ensure it sits flush on the wall and does not lean to one side.
If you know you want to hang your frame, it is always best to buy a frame that is intended solely for this use, as the folding stand on tabletop frames can get in the way when hanging your frame.
If you have a frame that does not have the required hardware for hanging, for example, if you have bought a frame that is intended for leaning against a surface, you can still hang the picture frame without wire if you wish.
In this instance, you could fix your own hardware to the back of the frame, or the easier option would be to use products that use adhesive to stick tape to the back of your frame and tape to the wall.
These types of products often use Velcro or another type of fixture to ensure frames are held securely in place without ever having to use a screw or nail in the wall. These can be especially useful if you are in a rented property and you aren't allowed to make holes in the walls.
3. Leaning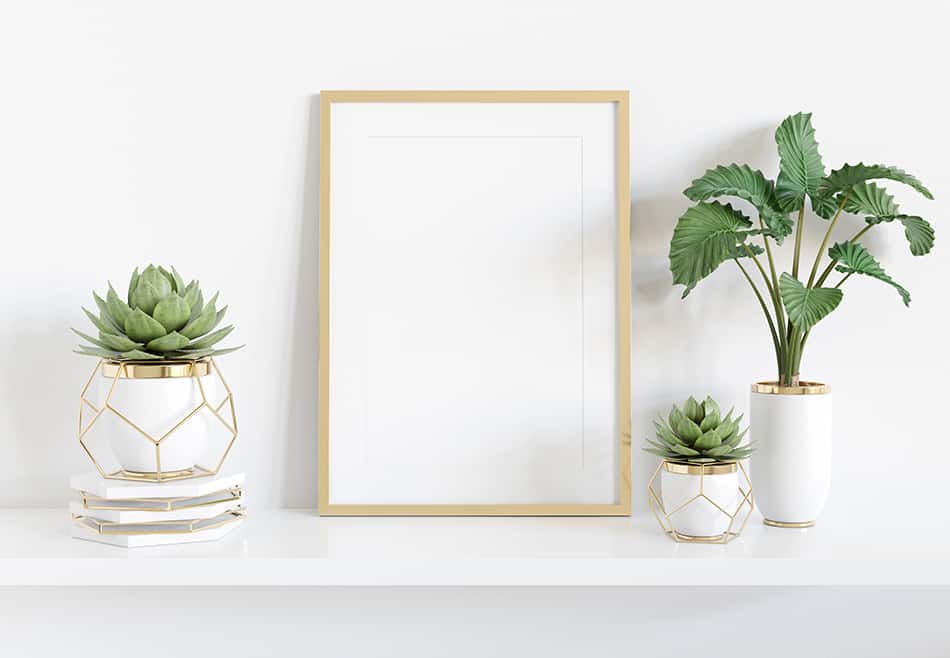 A leaning frame will not have any fixtures on the back, as they are intended to lean against a surface for support. The rising popularity of picture shelves in recent years has seen an increase in leaning frames for sale, as these are simply lined up in a row on a shelf and lean against the wall behind them.
If you have a large leaning frame, then you could display it on the floor by sitting the frame on the surface of the floor close to a wall, where it will lean on the wall for support. These types of frames look casual and effortless and are a very modern and stylish way of displaying prints or photos.
Material Type
The type of material a frame is made from will largely influence its style. You might want to opt for a decorative frame that complements your interior decor, or you might want to keep the frame simple so that the focus remains on the item you are framing.
The type of material that a frame is made from can also affect how durable and long-lasting a frame is and the amount it will cost to buy.
1. Metal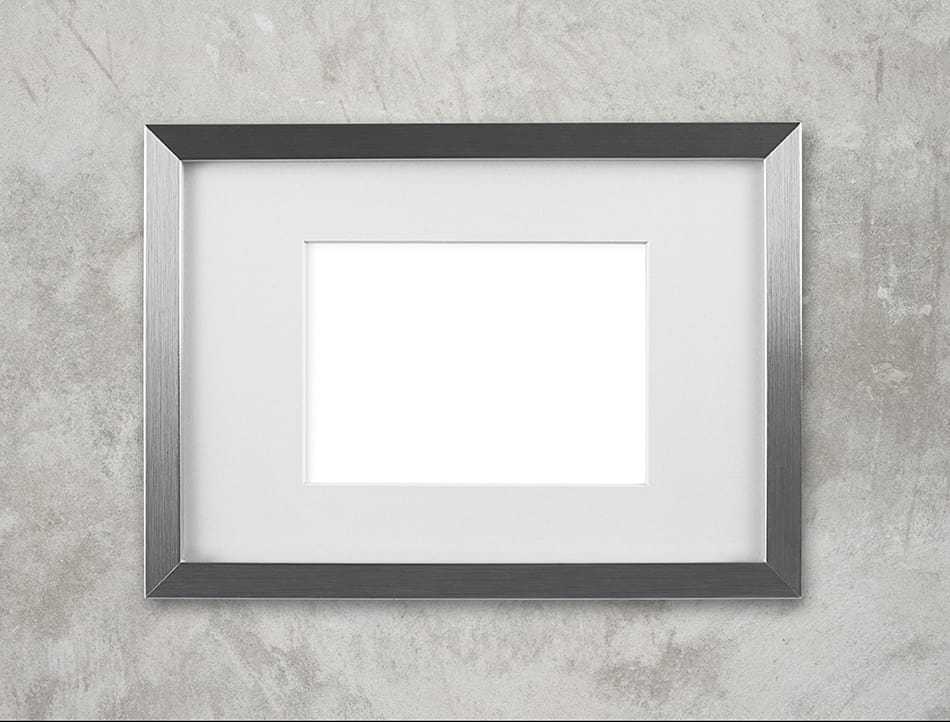 The benefits of metal frames are that they are hard to damage, sturdy, and yet lightweight. Metal frames can come in various colors, either in their natural metal state or often they are spray painted.
The surface texture of the metal might be shiny and glossy, or it may have a matte effect. It could be flat, or it might be hammered metal or beveled to create a more interesting look.
2. Wood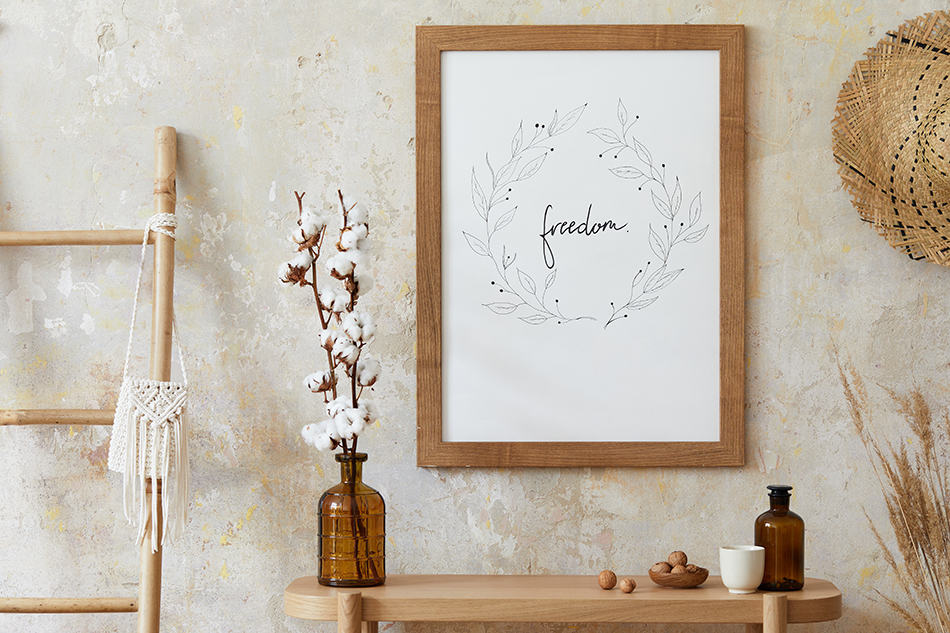 Wooden frames are very popular because wood is a natural material that looks homely and blends in well with most interiors. You can find wooden frames to match almost any color scheme or interior style, with rustic wooden frames in chunky designs or slimline wooden frames that have been carefully sanded down and look modern and Scandinavian.
Many wooden frames have been painted, so they are available in almost any color imaginable. Some wooden frames may have been lacquered or varnished to achieve a glossier look or change the tone of the wood.
Wooden frames can vary in weight depending on the type of wood used and if they are solid or hollow. If you want to hang your frame, then lightweight wood will be best, as this will pose much less danger if it falls from the wall, and it will have much less chance of falling down in the first place as less pressure will be placed on the hardware.
Wooden frames are typically long-lasting, and if they fall from a surface, they will usually remain intact. If any damage is sustained, it will likely not be too noticeable and can just add character to the frame.
3. Ceramic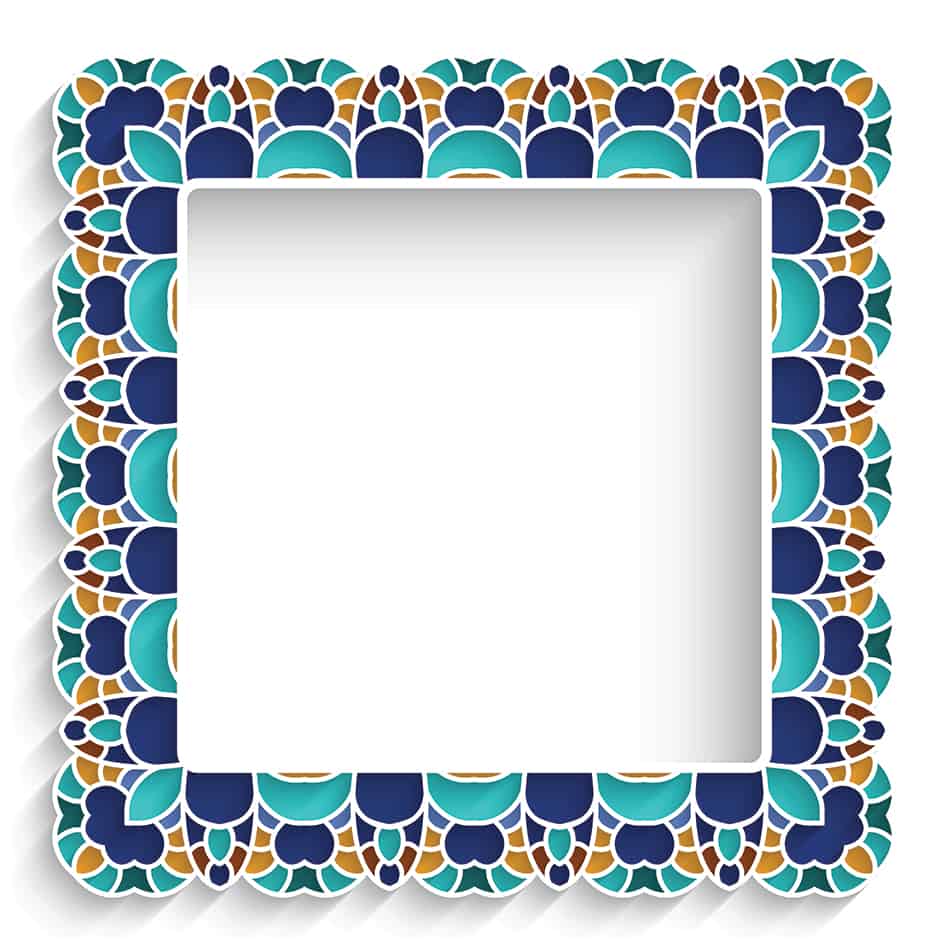 Ceramic is one of the least popular types of materials when it comes to picture frames, but they do have their benefits. Ceramic frames tend to have quite a traditional and classic look to them, and therefore they are often used to display sentimental photos in children's or babies' bedrooms, such as scan photos or christening photos.
One of the great things about ceramic is that it can be painted very easily. This means you can paint your frames with your desired paint colors to make them match new color schemes in your home, and it also means they come in a huge range of designs.
Ceramic frames can be easily personalized with names and birth dates, and they often have characters from books or films painted on them as decoration. The biggest drawback of ceramic frames is their lack of strength. These types of frames are susceptible to chipping or smashing, and they won't fare well if they are accidentally knocked from their place on a shelf.
4. Plastic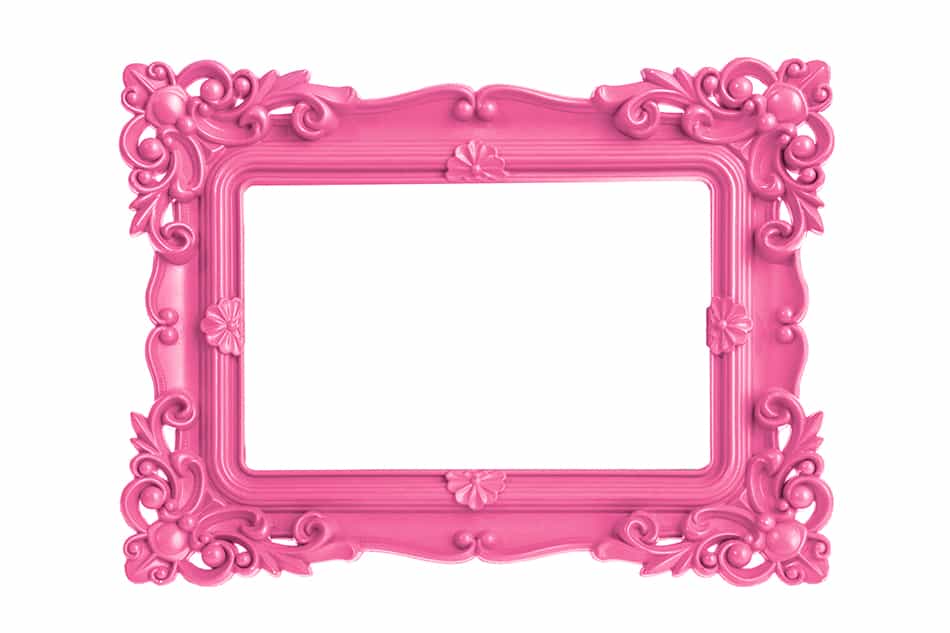 Plastic frames are lightweight, which means they hang easily, but generally, their quality tends to be quite poor, and they can come apart at the corners when you try to move them or change the photo. The main benefit of plastic frames is that they are inexpensive, but you might pay for this in the long run as they do not usually last for as long as other types of frames.
Often plastic frames will be made to look as though they are wooden or metal frames by the way they have been painted, but if you are interested in a metal or wooden look, then it is advisable to go for the real thing if your budget allows it.
5. Leather
Leather is a great choice of material for a picture frame if you want a softer look in your home. Leather frames lack the hard edges and rigid corners of metal or wooden frames, and they can give a high-end, expensive look without a huge price tag.
Opt for a smooth and flawless finish in dark leather if you are going for a modern look or a tan leather that looks aged and worn for a more country and cozier vibe.
Suede picture frames also fall under the category of leather, and these can give a very classy and soft appeal to an interior. If you want leather without animal products, you can get faux leather at a lower price than real leather. This will typically not age as well as real leather and can look a little plastic-like, depending on the quality of the material.
6. Glass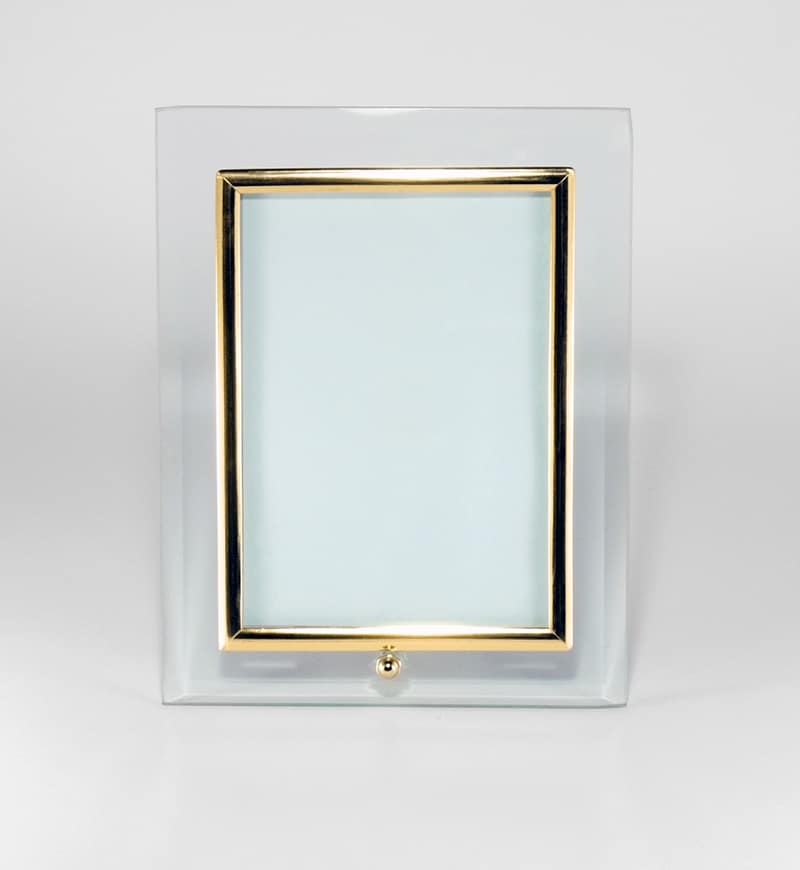 Glass frames look very elegant and sophisticated. These can be modern and sleek, or they might be cut glass with a more vintage appeal. Glass picture frames are great for minimalist interiors because they are clear and therefore do not make a space look full or cluttered, and allow light to filter through to create the image of more space. The biggest disadvantage of glass frames is their fragility.
If a glass frame gets knocked, then it is highly likely to chip, or in the worst case, shatter completely. In order to keep glass frames safe to ensure they last as long as possible, position them on high up shelves where they won't easily be damaged. When transporting glass picture frames, always use plenty of bubble wrap and ensure they are securely packed.
7. Mirrored Glass
Mirror is a popular choice for picture frames, as it blends well in a range of interior styles. It can look modern and edgy, glamorous, vintage, or old-fashioned. Any mirror surfaces help to create the feeling of space in a room, so a mirrored frame is a good choice if your room is small, but you still want to display your photos or prints.
Mirrored glass has the same drawbacks as regular glass frames, in that it can shatter or crack easily, so keep it out of reach of children, and avoid putting it on side tables in walkways where it might easily get knocked over.
8. Crystal
Crystal frames are usually reserved for particularly special and treasured photos, such as those from a wedding or a child's birthday. These frames can be expensive, but they make wonderful gifts for important occasions.
They sparkle when the light hits them and make the image look even more fabulous than it already is. Special care should be given to crystal frames as they are breakable and can be expensive or hold significant sentimental value.
Shape
1. Rectangle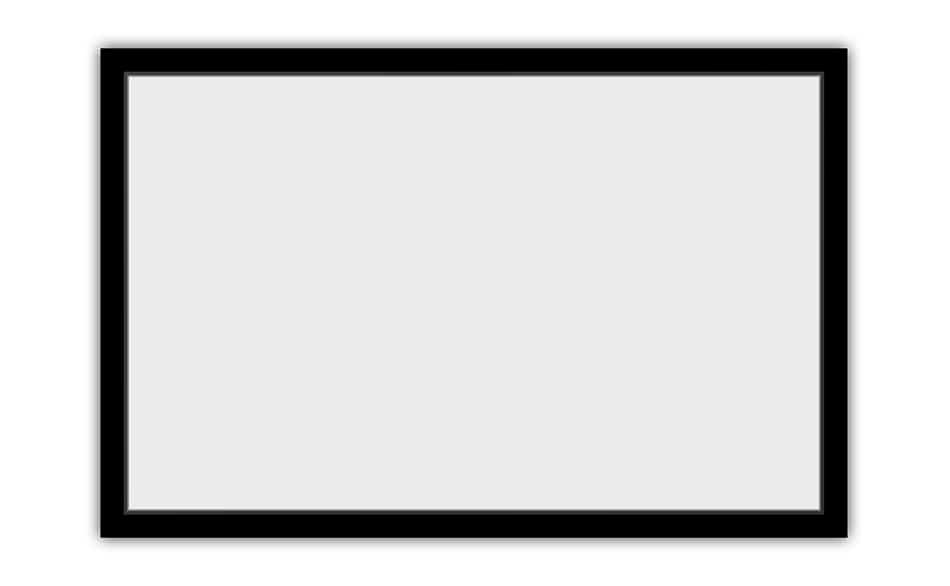 Rectangle picture frames are the most common because standard photos taken on cameras or smartphones are rectangular. This simply makes for easier printing and displaying of the photos without any need to crop.
Other popular items to display also tend to come in rectangle shapes, such as postcards, art prints, posters, and certificates.
2. Square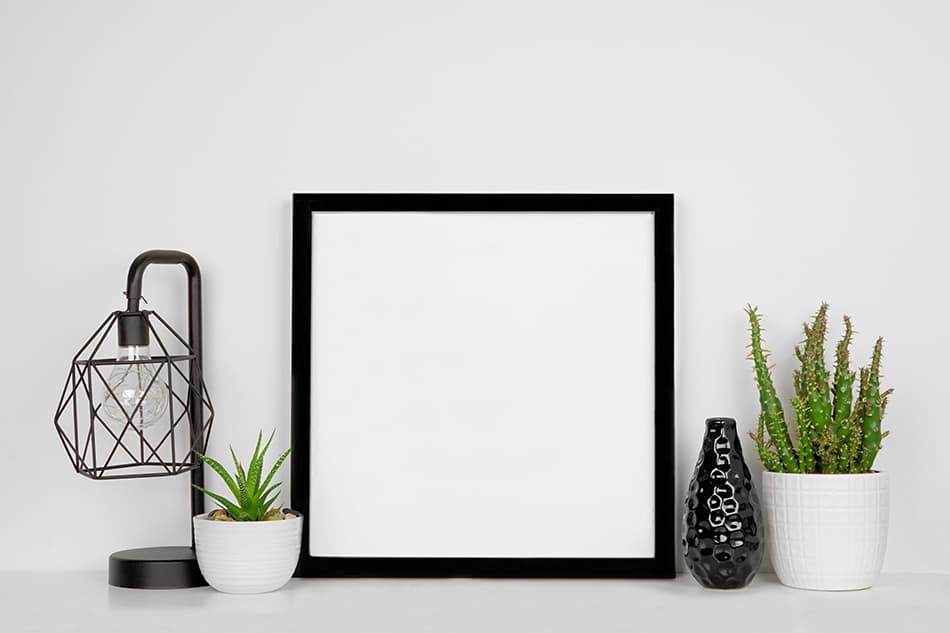 Square photo frames are not as popular as rectangular photo frames, but they are relatively easy to find if this is what you are after. The square shape can look very modern and creates added interest. If you want to display a photo in a square frame, it will need cutting down to size.
3. Oval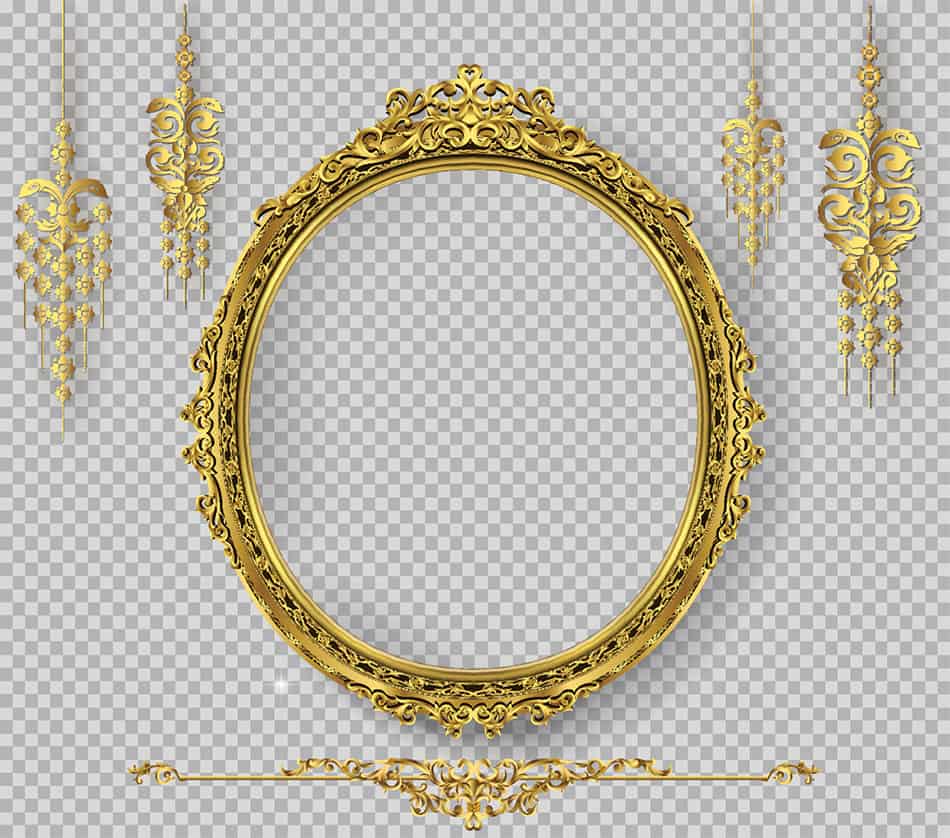 Oval photo frames were popular in the late 19th and early 20th centuries, so they now have a classical and vintage vibe to them. Often oval picture frames will be ornate and decorative to play into this style of days gone by.
To display a photo in an oval frame, it is best to use the frame as a stencil to ensure you cut it to exactly the right size and shape.
4. Round
Round picture frames are probably the rarest of all shapes. While these shaped frames can be difficult to find, they offer a very interesting visual feature and really help to draw attention to the image they are displaying.
Extra Features
1. Personalized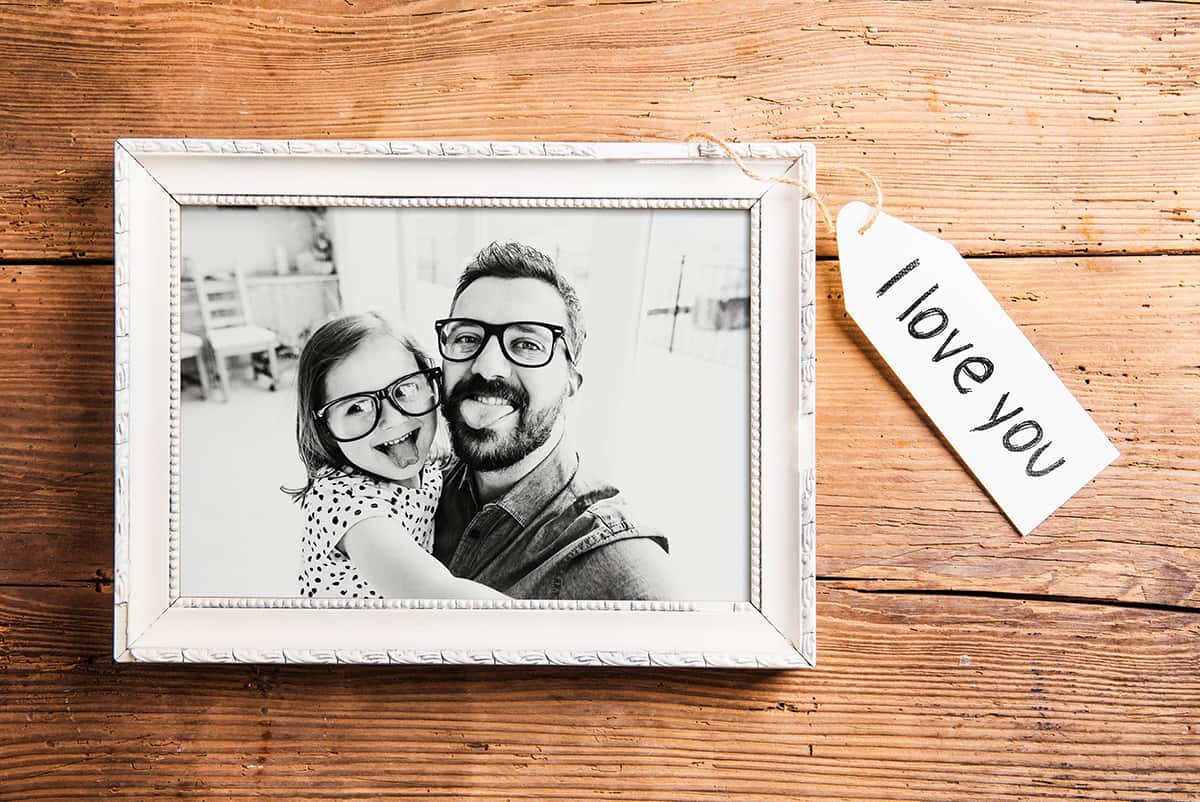 Personalized frames make great gifts. They can be customized to include any name, date, or individual message you like and will surely be treasured by the recipient as a result.
2. Engraved
Engraved frames might have personalized engravings, or they may have standard engraved words on them, such as 'Family' or 'Love.' Like personalized frames, these make wonderful gifts, as they can be customized to suit the style or specific circumstances of the recipient.
For example, you could get a picture frame with the engraving 'Mom' and put a photo of yourself and your own mum in it as a thoughtful gift for Mother's Day.
3. Mats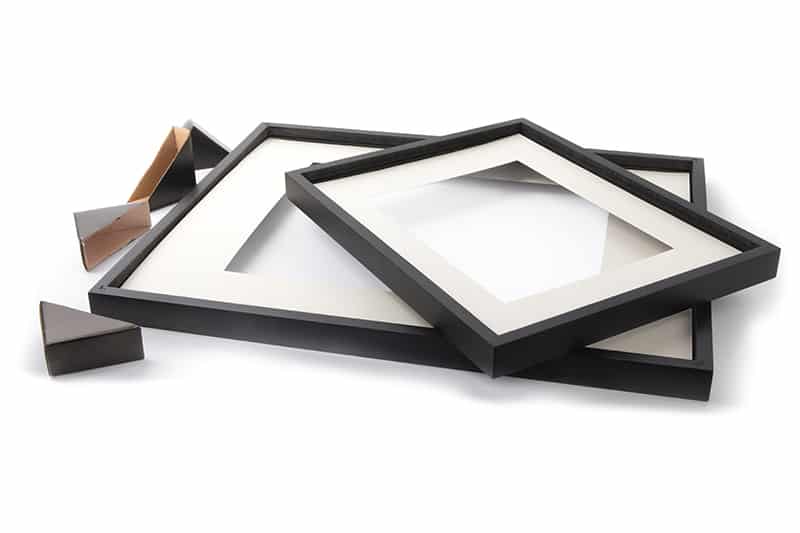 Some frames will come with mat inserts that are typically made from neutral-colored cardboard and provide an extra frame within the frame.
These give a more professional look to some photos or artwork and can give the feel of a gallery-style display with a pale border around your image. You can also buy mats in various sizes separately and fit them within frames you already own to change or update their look.
4. Novelty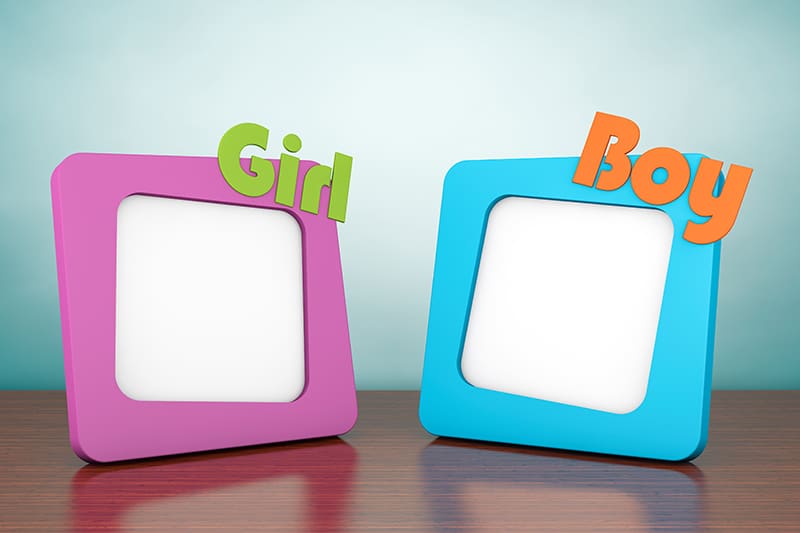 Novelty frames can come in a huge range of designs and styles. These typically have a theme that you can match to the photo you want to put in the frame, or if you are giving it, you can match it to the recipient's interests or hobbies.
For example, you could get a golf enthusiast a golf-themed frame or a new parent a baby-themed frame. Novelty frames can be quite decorative and interesting and add a personal touch to interior decor.