If you are curious about the different types of mailboxes for residential homes, you'll be surprised to learn how many styles are actually available out there. You may only be familiar with one or two mailbox types that you've seen in your neighborhood, but contrary to popular belief, a mailbox isn't limited to one shape or size. A well-chosen mailbox can create an attractive focal point outside your property and even add value to your home. Modern residential mailboxes aren't just used for collecting mail. Many of them are in fact an addition to your personality and home's appeal.
In this in-depth guide, I have put together a list of 18 types of residential mailboxes, including the materials they can be made from and their functions.
1. Collection Boxes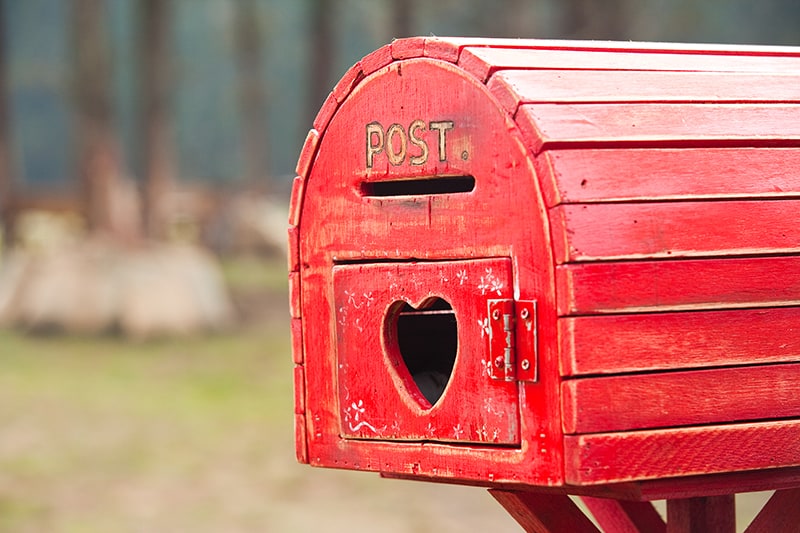 A collection box can be a combination of different types of mailboxes in one, such as mail slots or wall mounted styles. These boxes come with a small slot for the mailman to place letters in. However, they can't be opened from the front as the letters can only be accessed through the rear part of the box just like mail slots. This means no-one else except you can access your mail plus the mailman will have an easy time of placing your letters in the collection box.
Most collection boxes are lockable, thus providing excellent security for the owners. But since the slot is so small, the mailman can only drop letters, not parcels or larger envelopes into them.
2. Mail Slots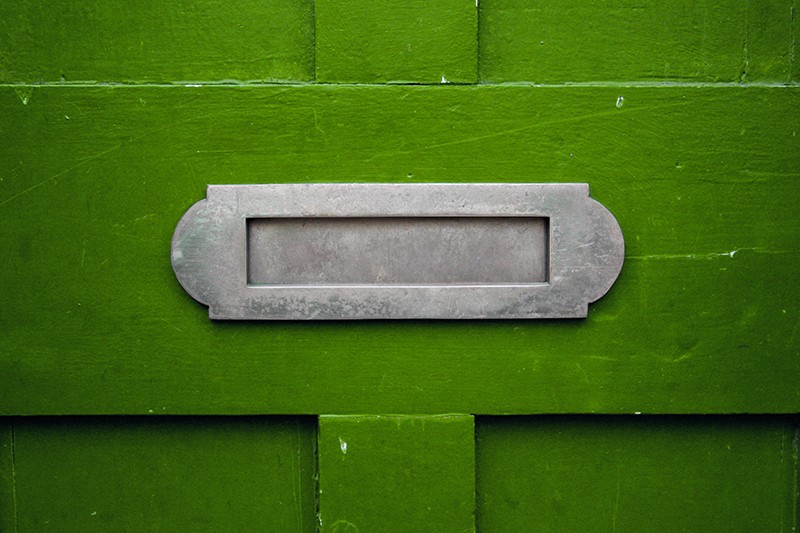 Mail slots are quite simply holes in the door for the mail to be dropped into by the mailman. This type of mailbox is another secure way of receiving your letters without having to leave your home. Note: to protect your mail slot, make sure you place a quality cover on the door as this will prevent it from weathering or rodents entering the house through the door. The downside of mail slots is the lack of location to put your outgoing mail as they only provide you with incoming mail.
3. Cluster Boxes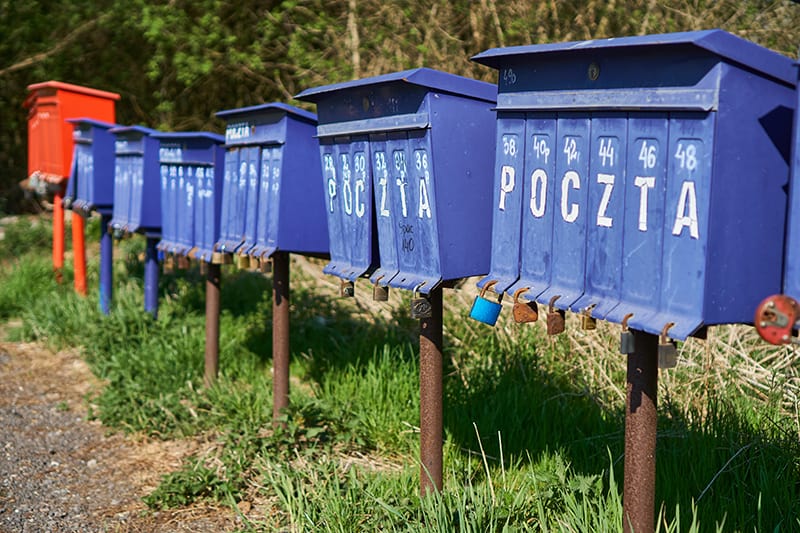 Any type of mailbox that has several doors within a frame is referred to as a cluster box. These are mostly found in living communities and apartment complexes. Cluster boxes make the delivery process of mail easier for the mailman but not necessarily for the residents as they need to leave their home to check their mail.
These mailboxes are either installed on a pedestal or fitted in the wall. They are secured with a key and lock and can only be accessed by the mail recipient and the mailman.
4. Apartment Mailboxes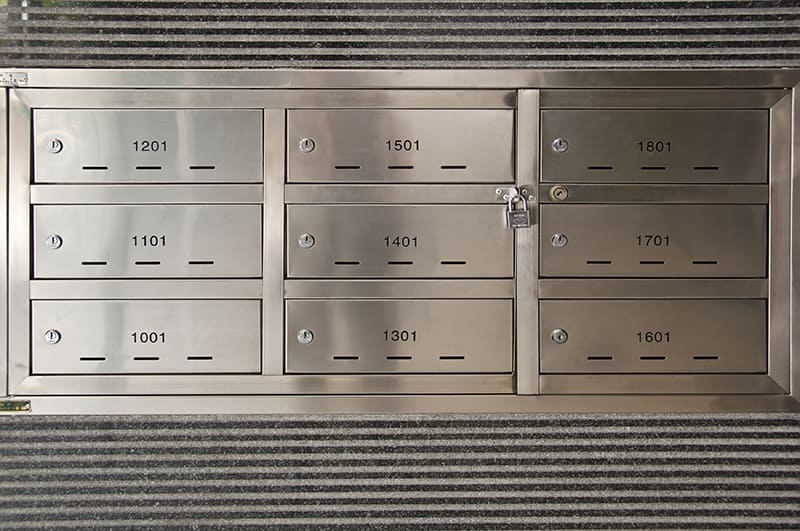 Just as the name suggests, an apartment mailbox is found in apartment complexes. These boxes are mounted directly to the walls in the entryway of the main door in order to save space. All apartment mailboxes are equipped with a lock and key as they're more likely to break into. Having a key ensures that only the resident and the mailworker have access to the box.
Some apartment boxes are grouped into one large mailbox within a large metal frame. There are several doors in the metal frame just like lockers in a gym. There are also other apartment boxes that only have one door. These are commonly found in buildings that have no common areas. The occupants simply walk up to the door, get their mail, and go inside.
5. Wall Mounted Mailboxes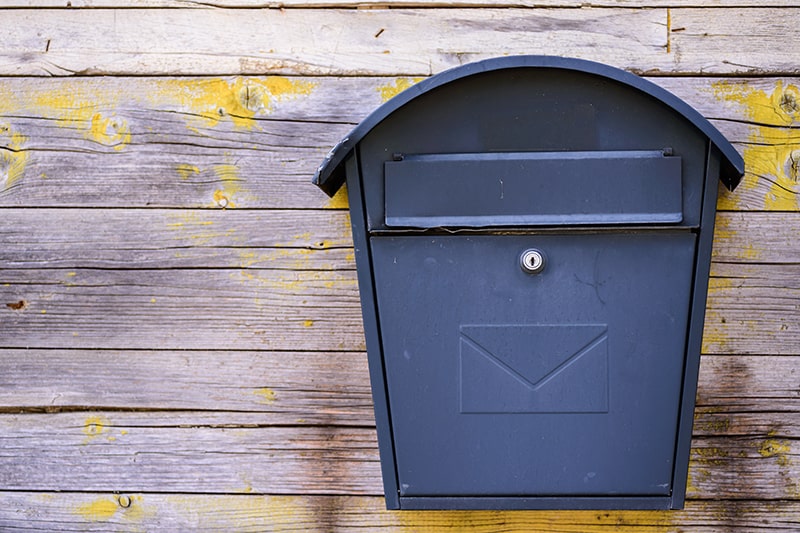 Wall mounted boxes are usually placed on the front part of the property. These mailboxes are large enough to fit parcels and large envelopes. Most such boxes can be locked to ensure your mail doesn't get stolen.
These mailboxes are ideal for receiving mail, although most of them don't have any separate section for the outgoing mail. Wall mounted mailboxes come in a variety of sizes, colors, and materials so you can easily find one that matches the exterior appearance of your home.
6. Pedestal Mounted Boxes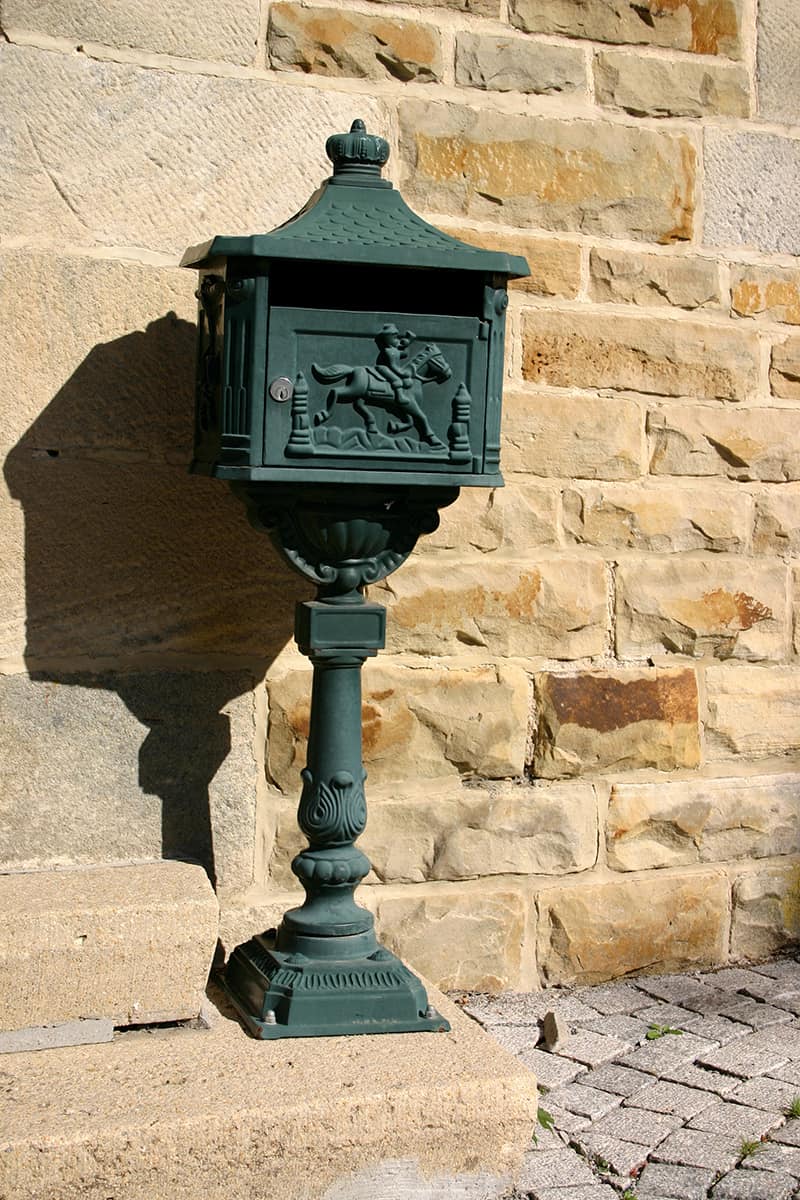 Similar to apartment mailboxes, pedestal mounted boxes are also of a similar design, with one main difference being that they are mounted up on a post, which is installed into the ground. This makes the installation of these boxes super easy as you can put them just about anywhere without any wall equipment necessary.
Pedestal mounted mailboxes are ideal for large living communities with high traffic as they can be placed directly outside the common area.
7. Freestanding Mailboxes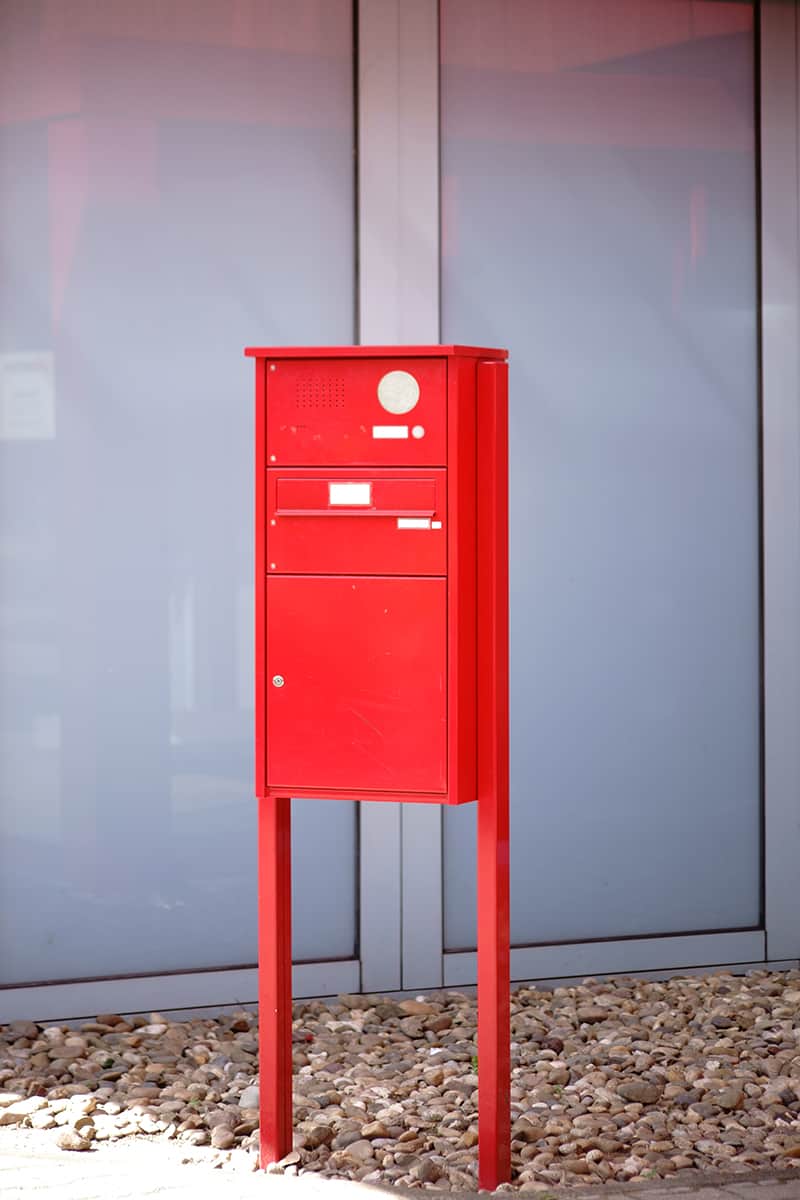 Freestanding boxes look aesthetically pleasing and professional, but they do tend to take up more space than most other mailboxes. Rather than being mounted on a post or the property, these boxes are installed directly on the ground.
These boxes can be locked to protect your incoming mail and consist of a separate space behind the box's door for outgoing mail.
Before installing your free standing mailbox outside your home, make sure it is carefully secured to the ground in order to prevent it from getting knocked over or damaged. Keep in mind that such boxes are quite heavy (up to 70 pounds!) so you may need help with its installation.  
8. Parcel Boxes
For those people who tend to get parcels frequently, a parcel box will come handy. These boxes are the safest and most convenient solution for package deliveries as they are normally placed on the front porch of a house. These types of boxes are significantly bigger than other regular mailboxes but the chances of stealing these boxes are much higher.
Some parcel boxes also cater for letters as well as packages, while others are only designed to hold parcels. Just remember to choose one that can be locked securely in order to prevent it from getting stolen. The advantage to these boxes is the ease of delivering your parcels without having to sign for them.   
The Material Options for Mailboxes
Since most mailboxes are exposed to the elements like snow, ice, rain, and even bird droppings, their appearance can diminish quickly. You'll need to think long and hard about the material you choose for your mailbox. Having said that, if your box is in an apartment complex where it's protected from the weather, any material would suffice. For all other residential mailboxes that are placed outside the house, here are the most common materials you can choose from:
1. Wooden Mailboxes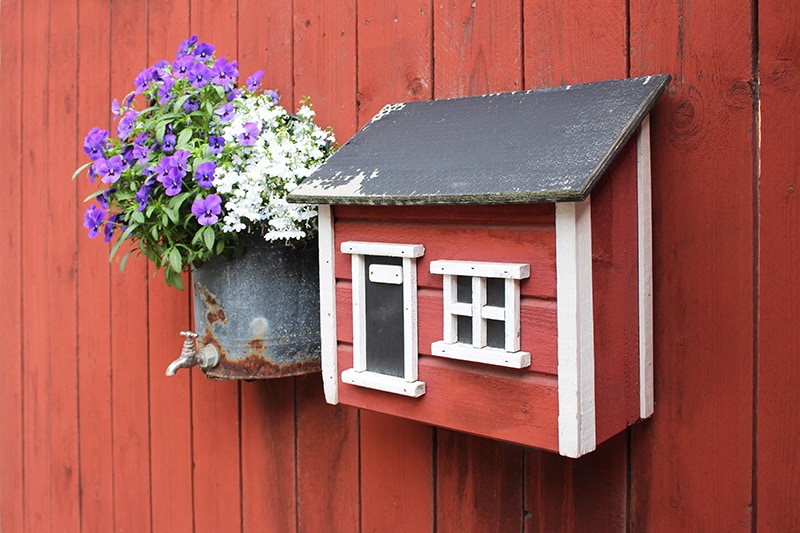 Wooden boxes look charming and rustic, especially if they have carved decorative features on them. These mailboxes can be custom-made to fit your home's exterior, but most can get damaged under the rain, if improperly sealed. Over time, you need to stain your mailbox on a regular basis to make sure it retains its appearance.
2.
Plastic Mailboxes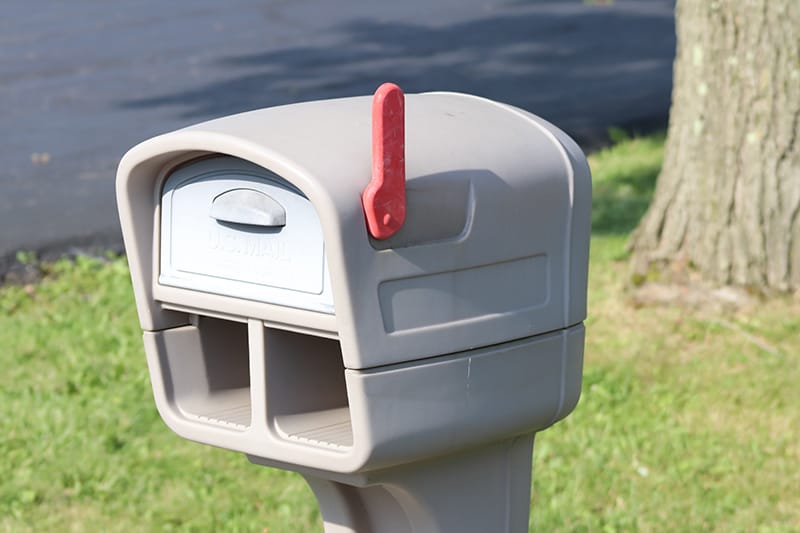 Plastic is the most common material used for mailboxes since it's inexpensive, does't rust, and you can paint it easily whenever you get tired of its color. By choosing a plastic mailbox, you can rest assured knowing that it will never need maintenance – even after many years of wear and tear. High quality plastic mailboxes are much less likely to break so when choosing one, take into account the structure of the box for its sturdiness and durability.
3. Metal Mailboxes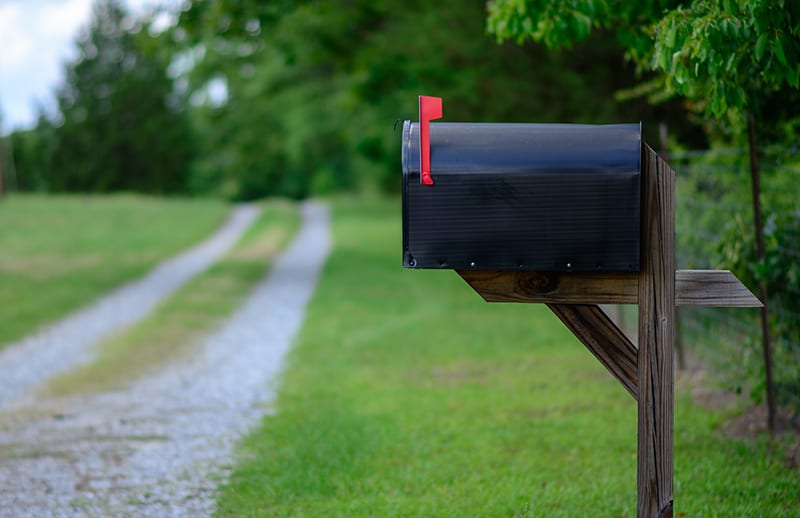 Metal boxes make an excellent choice as you'll never have to worry about rot, insect damage, or fading. Metal is a sturdy material that withstands any climate so it's one of the best options for a mailbox.
Other reasons that make metal an excellent choice for mailboxes include the fact that you never have to worry about termites or other insects damaging the material, and it will never fade in direct sunlight. Although metal boxes tend to look less aesthetically appealing than wooden ones, you can always opt for custom-made designs to match your home's exterior. Since no water can penetrate into the metal, these mailboxes will never rust nor require replacement. Metal boxes are, therefore, ideal for those who live in extreme climates with heavy rainfall or direct sunlight exposure. What's more, you can paint your metal box whatever color you like to match your home's front entrance.  
4. Cast Aluminium Mailboxes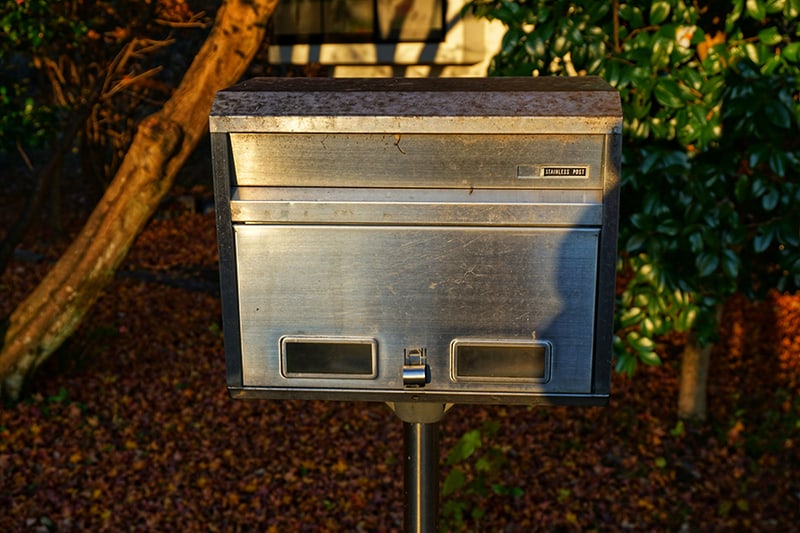 These types of mailboxes have the best of both worlds. They look rustic with intricate details on the surface, thus making them ideal for period-style houses. For modern homes, the smooth and shiny aluminum boxes make great features.
When compared to metal and other denser materials, cast aluminum is more malleable, which means it's easier to reproduce and is a much more affordable alternative. Cast aluminum is lighter in weight and requires minimal maintenance. Simply powder coat the surface in order to protect it from oxidation. You should run some water on the box every now and again to increase its lifespan.
Types of Boxes According to Their Function
1. Locking Mailboxes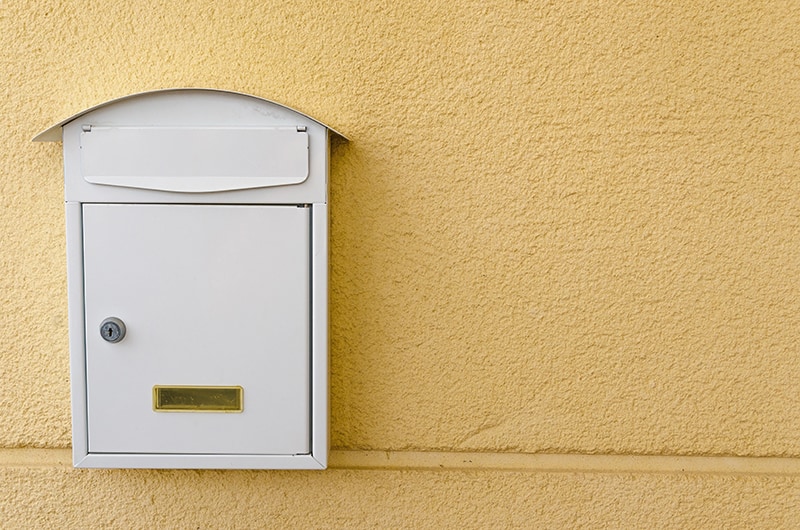 If your mailbox doesn't have a locking mechanism, you run the risk of having your mail taken by other people. The locking types of boxes don't look any different to other mailboxes, but they do require a key to access them. A key is especially essential for apartment mailboxes and living communities that have high traffic. While the mailman can easily put your mail in these boxes, only the keyholder can open their door. In this way, no-one can steal your letters.
2. Rear Access Mailboxes
For those who prefer to receive their letters without having to access the front part of the mailbox, a rear access type of box makes a better option. This may be because you live on a busy street and wish to receive your letters without having to step outside or face the risk of being hit by a car. Rear access boxes are in fact some of the most popular residential mailboxes as they provide easy and quick access to the mail. What's more, families with children also prefer these types of mailboxes for collecting their mail as they are safe enough for children to receive mail.  
3. Newspaper or Magazine Holder Mailboxes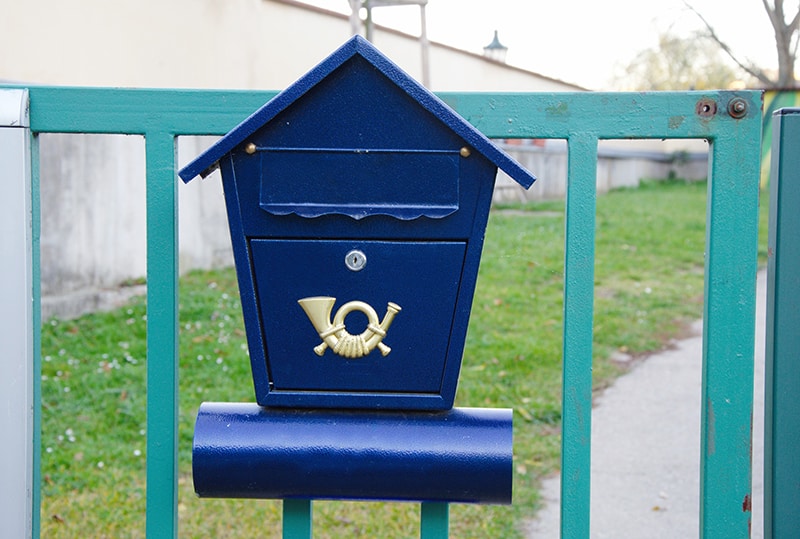 If you regularly receive magazines or newspapers, you will want to consider choosing a box that's suitable for such deliveries. Such a mailbox will not be damaged in the rain or get dirty, plus it won't take up much room. Your newspapers or magazines will clearly be visible and accessible through these handy mailboxes that come with a slot delivery.
Some mailboxes allow you to install hooks underneath the box in order to separate the compartments. For example, you can have a magazine compartment and a newspaper section without worrying about damaging the papers. You can even label the two compartments to make your mailman's job easier.
4. Novelty or Architectural Mailboxes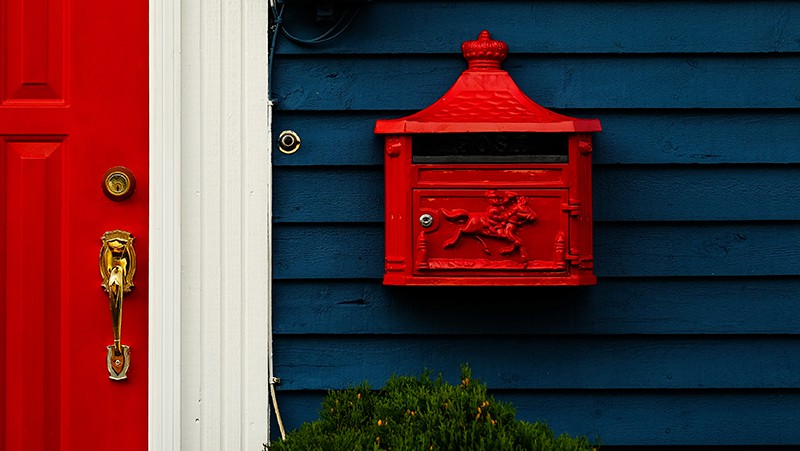 To stand out in your neighborhood, consider a novelty mailbox that's specially made for your front entrance. These mailboxes allow you to express yourself and come in a wide range of styles and colors. Even if you can't find a novelty mailbox in the stores, have a craftsman make one for you. It can be in your favorite theme like a boat, car, or a sports team, for example.
When choosing a novelty box, take into account its size as it must be large enough to hold your mail and parcels. There are contemporary boxes that come in different shapes but they are not always big enough to hold large amounts of letters. In fact, your mailman may find it difficult to place all your mail inside awkwardly shaped mailboxes, no matter how unique or interesting them look. Sometimes it's better to choose functional over aesthetics.  
5. Interlocking Latch Mailboxes
It can be very frustrating to open your mailbox only to find wet letters due to rain penetration into the box or the door being left open. When selecting a box for your mail, make sure you opt for an interlocking latch style mailbox. This ensures your mail won't be damaged and the door can be completely closed and firmly secured. The interlocking systems ensure that your letters remain dry at all times, no matter what the weather conditions are.