River rocks are the types of rocks that you are likely to find at the beach and in river beds. River rocks can be identified by their smooth, rounded shape, which is a result of being polished by the moving water.
These types of rocks are usually quite small, at around one or two inches in diameter. There are many different types of river rocks, and these are commonly used in landscaping projects for residential driveways or as decorative rocks around trees and plants. Find below the average cost of a truckload of river rock.
River Rock Cost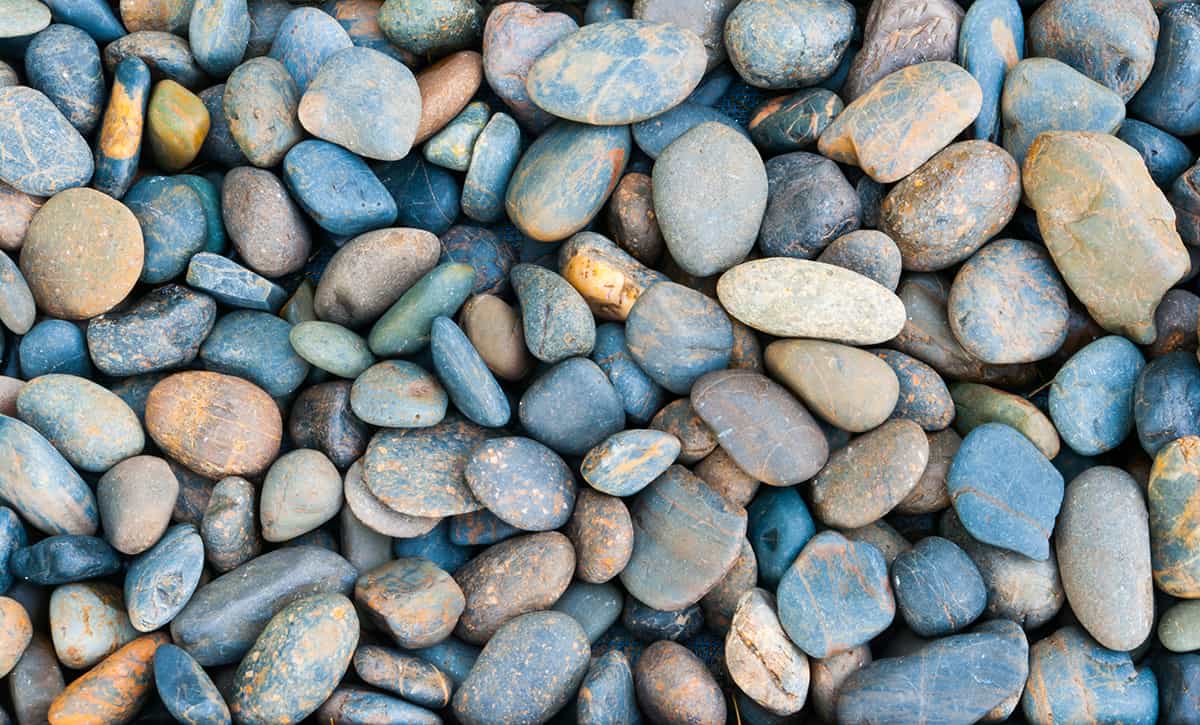 The price of river rock is going to vary according to several factors. The area you live in will affect the price of river rock, as well as the amount you buy. You can expect that if you are buying river rock in bulk, it will be at a reduced rate compared with buying small bags of river rock from the hardware store.
The type of river rock you choose will also impact the price. The glossier or more colorful a river rock is, the more sought after it is, and as such, these types of river rocks can demand a higher price. On average, river rocks cost between $45 and $130 per ton.
If you are ordering a truckload of river rocks, which can hold around 7 tons, then your river rocks will cost between $315 and $910. This price does not factor in delivery, which may be an additional cost depending on which company you are buying the river rocks from.
Delivery will usually add on an additional cost of $5 per ton, so to have a 7-ton truckload of river rock delivered, it is not unusual to be charged upwards of $35. If you also want to have the river rocks installed, then this will be an extra cost on top of the rocks themselves and the delivery.
A landscaper will add an additional fee of between $25 and $100 for each ton of river rock you want to be installed. This means that for a 7-ton truckload, you will be looking at between $525 and $1680 to have your project landscaped.
How Much River Rock Do I Need?
You can work out how much river rock you will need by measuring the square footage of the area you want to cover and decide how thick you want the layer of river rock to be. The minimum depth of river rocks on a driveway should be 3 inches.
This will ensure that even when river rocks are moved aside by vehicle tires, you won't find bald patches on your driveway where you can see through to the ground beneath.
If you want a 3-inch-thick layer of river rock, then a ton will cover roughly 120 square feet of space. A thinner layer will cover more space, but you may find you need to top up the rocks every few months where areas are becoming too shallow. A thicker layer will cover less square footage. For example, a ton of river rocks at a thickness of 4 inches will cover between 60 and 80 square feet.
With a truckload of river rock, you should be able to cover around 840 square feet at a thickness of 3 inches.
Where To Buy River Rock?
You can buy river rocks in bags at home improvement stores, hardware stores, and garden centers. If you want to buy river rock in larger quantities for a big project, then you can get in touch directly with quarries online. Many home improvement stores will also be able to organize a large delivery of river rocks for you.
If you want to have a landscaper complete your project for you, then get in touch directly with a garden landscaping firm who will take care of measuring the area you want to be covered, deciding the amount of river rock you need, and getting it scheduled for delivery to your property.
Types of River Rock
Colorado River Rock
This type of river rock is dark gray in color with a purple hue. Some rocks may also have slight hints of red. These rocks are very popular but come in a wide range of finishes, from smooth and matte through to highly polished.
The price of Colorado river rock is dependent on how glossy the rocks are since more polished rocks will demand a higher cost. Compared with other types of river rocks, Colorado river rocks fall on the more expensive end of the range.
On average, these rocks will be anywhere between $200 to $800 per ton. For a 7-ton truckload, prices could range from $1400 to $5600.
Missouri Rainbow River Rock
This is a colorful mix of river rocks that feature muted tones of blue, green, and purple. These rocks are typically around one inch in diameter, with a smooth and dull surface. They present a much more affordable alternative to Colorado River Rock at an average cost of $150 to $220 per ton. For a 7 ton truckload of this river rock, you can expect to pay between $1050 and $1540.
Red Cherokee River Rock
These rocks have a distinctly red-brown or orange-brown hue which gives them an earthy, rusty appeal. They are popular among Southwestern-style landscapes and come in various sizes. For smooth but dull small rocks which have not been polished, you can find very affordable Red Cherokee river rocks at between $100 to $140 per ton.
For larger rocks that have been polished to a high shine, prices can be in excess of $500 for a ton. For an average truckload containing 7 tons, the cost of this river rock will be between $700 and $980.
Mexican Beach Pebble Rocks
These types of rocks are sourced from the beaches of Mexico, where they are picked by hand. They are considered to be a luxury item since they have a very uniform bluish-gray color, with an exceptionally smooth surface.
As a result, Mexican Beach Pebbles come with a high price tag. Standard Mexican Beach Pebbles will cost between $800 and $900 for each ton, while the superior Mexican Beach Pebbles can go for over $1000 per ton. For a 7 ton truckload, prices could range from $5600 to $7000.
Lava River Rock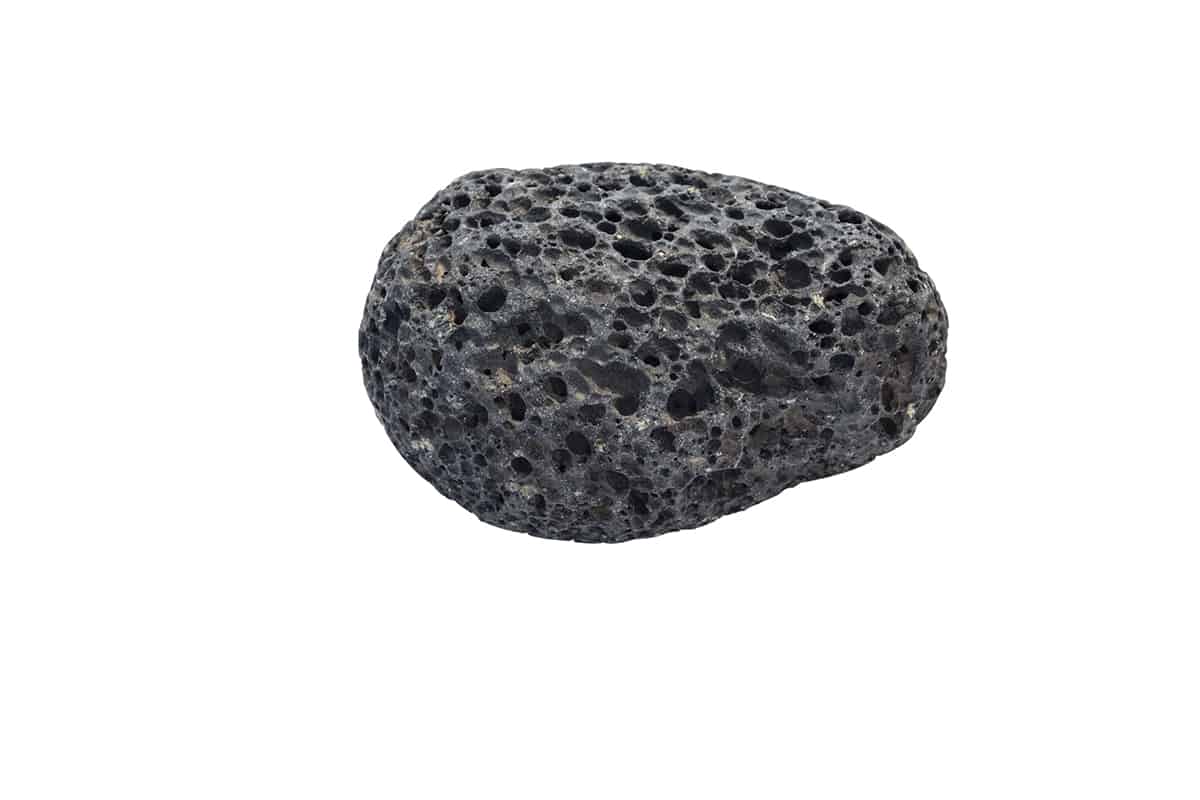 If you want a specific color of river rock, then lava is a great choice because it comes in various shades of red, black, gray, or white. This type of rock is also among the most affordable, with prices typically ranging between $100 and $300 for a ton.
Lava river rocks are widely available and easy to source, though be sure to opt for lava river rocks for a smooth and rounded finish, rather than ordinary lava rocks, which will have a more jagged appearance.
Salt and Pepper River Rock
As you might guess from the name, salt, and pepper river rock is made up of a variety of black, white, and gray rocks. These look stunning in contemporary landscapes and come in a range of sizes. For small, unpolished salt and pepper river rocks, you can expect to pay between $170 and $210 for a ton or $1190 to $1470 for a truckload.
Alternatives to River Rocks
River rocks are popular for a range of landscaping uses, but there are other types of rocks you could consider that offer various pros and cons.
Bull Rock
This type of rock is similar in terms of cost to river rock. You can expect to pay between $65 and $130 for a ton of bull rock. Bull rocks are larger than most types of river rocks, with typical diameters of between 2 and 5 inches.
These are rounded rocks that vary in color from brown and tan through to gray and sometimes white. They are commonly used for drainage and also work well in landscaping for borders and edging, driveways, and rock gardens.
Rip Rap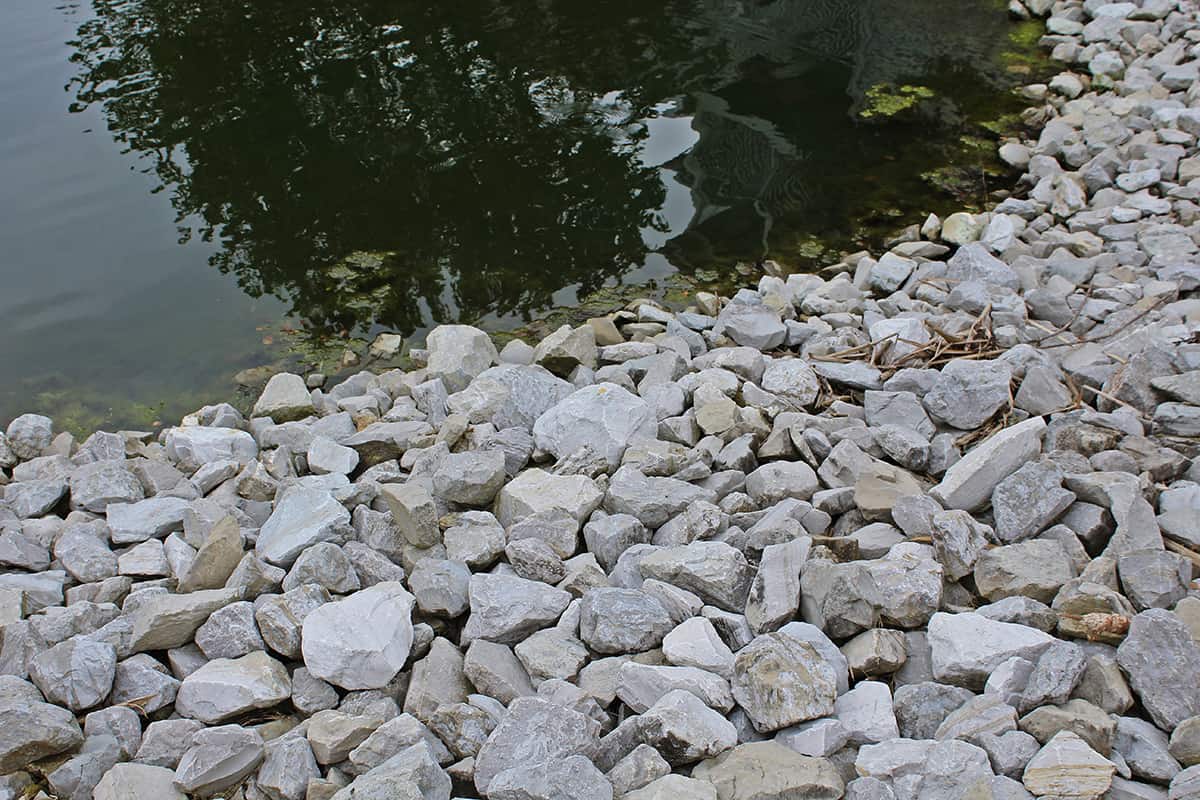 These types of rocks are commonly used in landscaping, as well as in construction. They are typically made up of offcuts of granite and other types of rubble and usually come in shades of gray. Rip rap is more affordable than river rock, and so it presents a good budget-friendly option if you want to cut costs on your landscaping project.
You can expect to pay between $20 and $60 per ton of rip rap, not including delivery. This is a popular type of rock used to make fire pits and pond or water features. You can stack rip rap to create a retaining wall or set it among concrete for the same purpose.
Gabion walls are also a good way to make use of rip rap to give a very modern industrial look that is also functional. A gabion wall containing rip rock will cost between $10 and $40 per square foot. These can be utilized as fences to border your property or as a feature around the edge of a front lawn.