Rustic, aesthetics, vintage, originality, homely, and avant-garde; all these are some qualities of country-style decor, and this is why it has become one of the most popular styles for interior decor. Country-style signifies simpler living and is the most welcoming interior design.
What makes country-style decor stand out is that it makes use of all types of materials. It makes use of wood, rock, and all types of other organic materials. It also gives you the freedom to use all types of colors.
Country-style decor encompasses various types of culture, with each culture having its style. This is why it is of utmost importance that you buy your country-style decorations from the appropriate online store.
Types of Country Decor Styles
One of the best qualities of country decor style is that it encompasses various types of cultures. This is why country decor items vary from one culture to another. These differences are reflected in the different vintage fabrics, homey accessories, and furniture pieces. Despite these various differences, all country decor styles still provide you with the same original, rustic, warm, cozy, and simple feel to your home. The various types of country decor are states below.
Farmhouse Country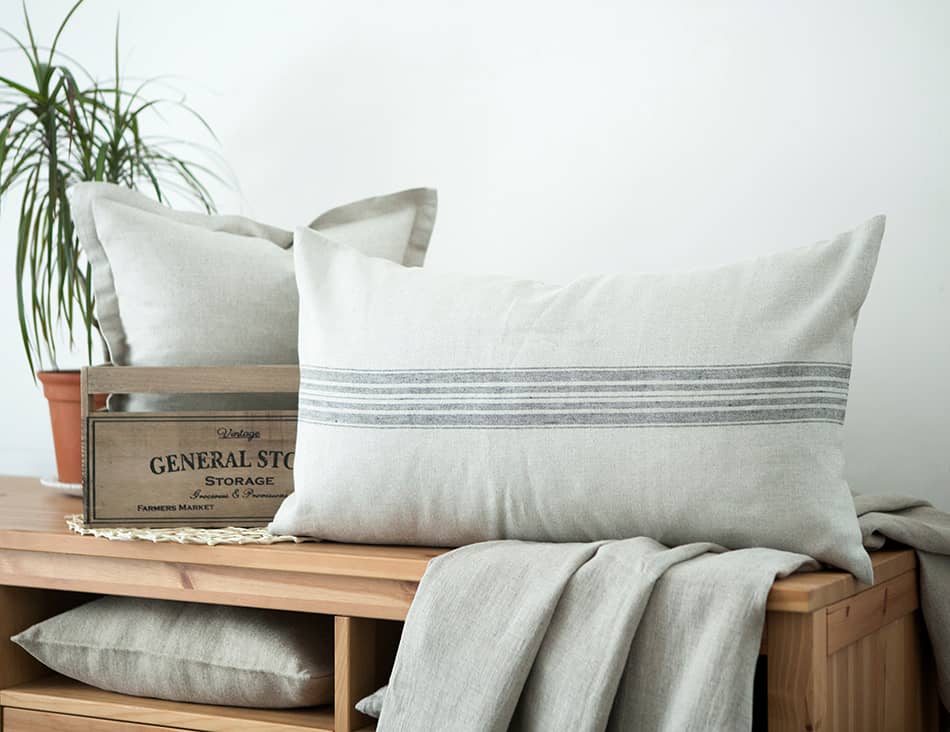 Farmhouse country-style decor originated from Europe, precisely in Germany and Scandinavia. During this time, farmhouses only functioned as houses on farms built to shelter those who owned or work the land.
Nowadays, farmhouse country-style decor thrives on the idea of depicting a simple lifestyle and a DIY spirit. It has grown from being just a decorating style into a way of life.
This decorating style has become very diverse, and you can blend in bits from various styles. You can use open shelving and butcher block countertops to bring to life the soul of a standard farmhouse home. Metal and wood furniture can be used to take things in a technical direction. Then, bestrew it with white painted furniture and antique wood finishes into the final design.
French Country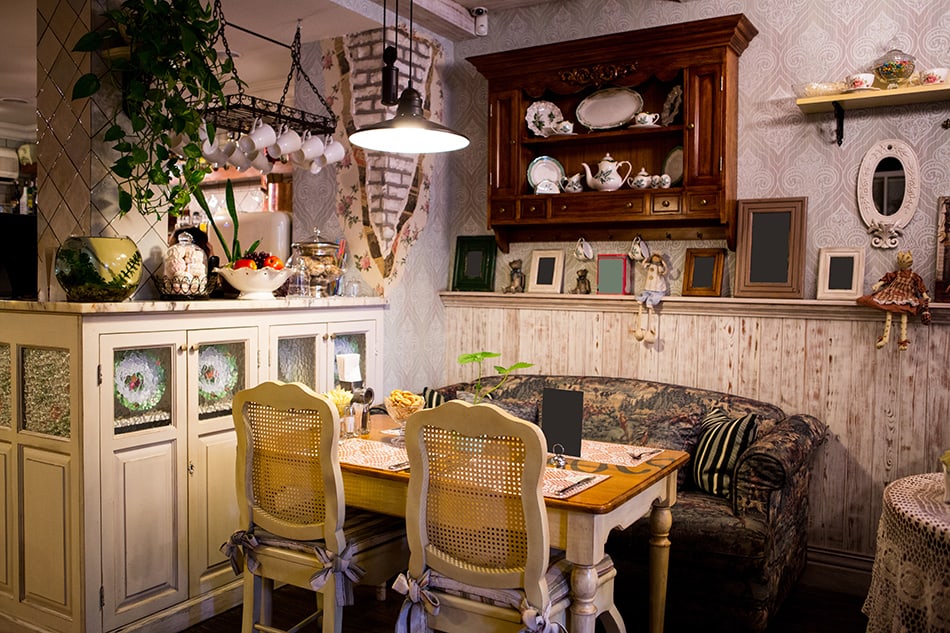 French country-style places emphasis on romance as the theme for the decor. You can use the festive Provencal tiles to infuse the French country mood into your home and a rough pine floor to create the ideal backdrop for delicate native muslin curtain panels.
Also, use curvilinear bergère and carved armoires in whitewash to accentuate the French country look.
English Country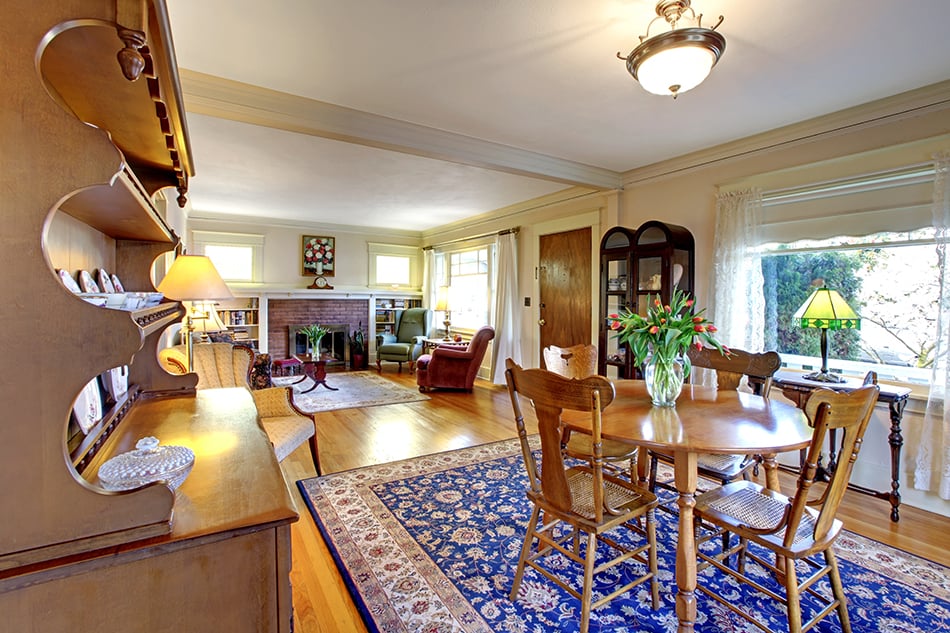 English country look involves the use of British antique furniture pieces and horticultural colors. The focus of this look is to induce the classic feel rather than make use of any current trends. Use wainscoting to create the proper English country illusion and creamy magnolia white for your walls.
Use still life oil paintings and scenes of the English countryside to spruce up your walls. Suitable fabrics to use for an English country look include tweed, damask, chenille, cashmere, patterned florals, and cotton. Don't forget to create a thatched Cotswold cottage because this is the backbone of English country decor.
Early American Country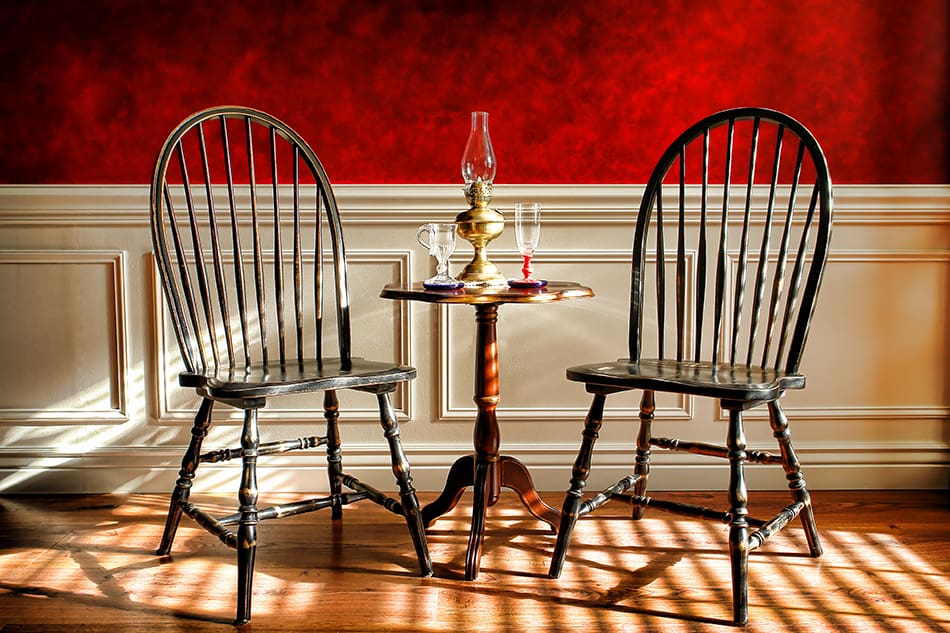 This style infers from the agricultural way of life, natural resources, handmade furniture, and textiles from the time of the beginning of the American republic.
The Early American Country-style and its design aesthetics are highly influenced by furnishings brought by the early colonists from England. This is why colonial quilts are the perfect materials for this style's colorful wall hangings.
Scandinavian Country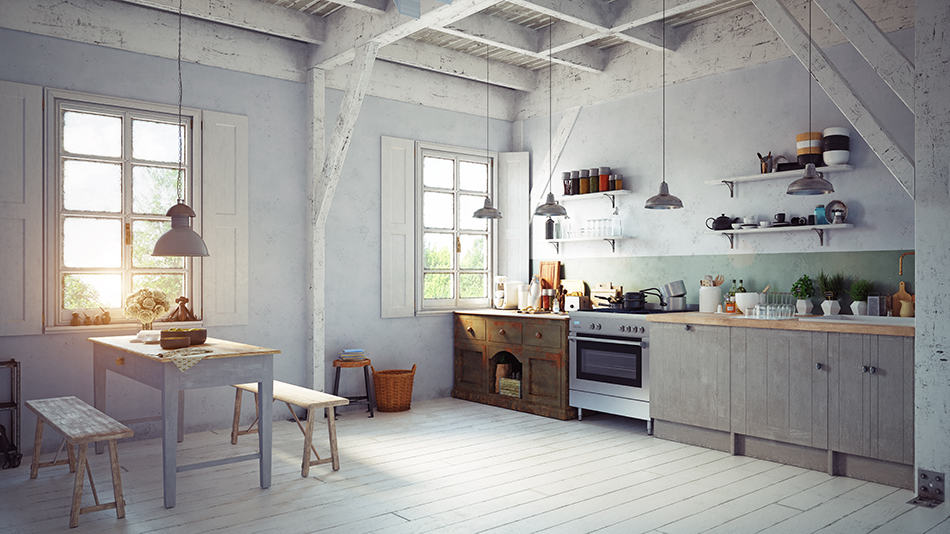 This country-style draws its design features from Norway, Denmark, Sweden, and Finland. In comparison with other country-styles, the Scandinavian country-style might be considered as rigid.
It makes use of fewer accessories and is not as attractive as other styles. Scandinavian country features include muted pastel colors, simple lighting, painted furniture, lots of white and cream, and a clean design, while natural fabrics such as linen, cotton, and raw silk are used as its upholstery materials. Here are some of the best stores to get your country decorating items.
Recommended Country Decorating Stores
1) Wayfair
Wayfair is an e-commerce company founded in 2002 that sells not only furniture but all other home goods as well.
With an easy-to-use website, Wayfair gives free shipping on all orders over $35. Shopping from Wayfair is better on the app because they have some sales that can only be seen when you use the app.
You can shop by the department on this website or use the search tool to find the right goods you are looking for. Additionally, you can also search with a photo either by taking a picture of what you are searching for or selecting the picture for your library.
Wayfair also provides you with the option to buy based on the recommendations of other fellow buyers. By tapping on "best-selling shopping list and essentials," you see the best-selling furniture on the website. This also means that anything you choose to buy from this list is tried and trusted.
They have lots of sales for all types of products. They also have sales that last for only twenty-four hours called Flash deals. This is why it is advisable to register for their emails to ensure that you are notified about their sales immediately they start.
Wayfair allows you to order all types of country decorations irrespective of what country-style you want to buy. Contrary to some other country decoration stores, they sell all types of country decor. Either it's French, English, American, Scandinavian, etc., you can find it on Wayfair. Furthermore, to get better deals, you can get a Wayfair credit card.
2) World Market
World market offers you free shipping when you spend over $49 on orders on the store's website, but shipping surcharges still apply. If you register as a world market member, you get a 15% coupon when you enroll for world market rewards. World Market also has a points rewards system. With this system, you can get a $10 coupon whenever you earn 200 points. Bear in mind, $1 equals one point, which means that 200 points equal $200. What's more, WM has a surprise offer for only you on your birthday. These and many more offers are some perks of shopping on World Market.
World Market allows you to shop by room rather than shop by department. This makes it easy for you to select the exact room the furniture you want to buy will be in and select the furniture needed.
Also, if you are looking for a website that continuously offers good deals, World Market is the store for you. With their "always a deal" option, World Market gives you a chance to buy various products at a lower price. Although, there is no free shipping for goods bought by using this option.
World Market also makes it easy for you to find stores that are close to you. You can input your state or city's zip code, and you will find WM stores that are 50 and 25 miles close to your location.
If you are a lover of Farmhouse type of Country decor, World Market is the store for you. They have various farmhouse country-style items such as dining bench, dining table, sideboards, storage cabinets, etc.
World Market also offers a 20% discount for online purchases to all first responders, healthcare professionals, and teachers. Also, WM donates to the National Fish and Wildlife Foundation for the protection of endangered animals. So, if you shop here, part of what you pay sequentially goes to a worthy cause.
3) Black Forest Decor
https://www.blackforestdecor.com/
For every lover of Northwoods version rustic style, black forest decor is the perfect store for you. This store focuses solely on the rustic style of country decor.
If you are decorating a cabin, black forest decor is the place to find the items that will help you create the cozy, woodsy cabin you desire. Black Forest Decor provides you with rustic bedding materials, cabin rugs, cabin furniture and even allows you to explore their products by themes such as bear decor, antler lighting, fishing decor, and also moose decor.
Black Forest Decor offers free shipping on all products over $99 and 70% off their bedding and rug clearance items. On Black Forest Decor, you can also shop and search for your wildlife silhouettes, southwest patterns, and rustic lighting.
4) Piper Classics
https://www.piperclassics.com/
Piper Classics is a furniture and antique store founded in the year 1977. It has grown from just an antique physical store to become one of the most popular online stores for purchasing furniture.
Piper Classics is a store that specializes in Farmhouse style country decor and vintage. You can also get your rugs, quilts, floor coverings, and curtains on the website. With a website that is quite easy to use, you can search for items you want to buy through their various departments and style descriptions.
Furthermore, you can get free shipping when your order is $75 and above. You can also take advantage of their clearance item sales and save up to 50% in their sales category.
5) Walmart
Walmart needs no introduction. It is the giant of a dime a dozen and convenient shopping. They have a very easy-to-use website that makes it easy for you to search and select the products you want to buy. The website allows you to search by the department for the product you want to buy.
You don't have to be a subscriber to enjoy some of the best deals that Walmart has to offer. Unlike other stores, Walmart now offers you free next-day and two-day shopping with no minimum required. Although, this free shipping deal doesn't apply to oversized freight and marketplace items.
Walmart also has a large collection of country decor items. They have wall 3D art signs, rustic picture frames, and various farmhouse-style items. Additionally, Walmart also provides you with wall hangings that have sentimental sayings.
6) Antique Farm House
https://www.antiquefarmhouse.com/
Antique Farmhouse is truly your home and source for all your farmhouse decor. Antique Farmhouse has a wide array of farmhouse decor materials separated into various categories on their website.
These categories are divided into themes that also make it easier for you to select what you are looking for. You can also find seasonal collections on this online store that will help you determine what to buy in agreement with the season that you are ordering them.
Through AFH, you can save up to 80% of the retail price of their various home decor products. Antique Farmhouse offers motley sales events at great prices and is centered around shabby chic, farmhouse decor, industrial vintage, and industrial decor
The Antique Farmhouse website also has a blog. This blog teaches and helps you to decide what decor materials to put together to create a theme, an explanation of various farmhouse decor themes, and the essential things to know when selecting your country decor.
7) Etsy
Etsy is an online store where you can shop for your handmade, vintage items and various craft supplies. Etsy provides a platform where buyers can showcase their work and meet prospective buyers.
You can sell various vintage items on this online store. They are costume, clothing, jewelry, pictures, housewares, books, and toys. But, your vintage items must be at least 20 years old for you to qualify.
Compared to other online stores, the country decor items you will find on Etsy, you are most likely not to find them anywhere else. This is because the products on Etsy are handmade by independent crafters. As a result, Etsy provides you with unique items to decorate your home with.
Furthermore, due to its various independent sellers, you can request that the product you are buying should be customized with your name or any item that is synonymous with you.
Shopping on Etsy's website is quite simple. You can search for what you want to buy by searching through the product categories listed on the website. By shopping from this store, you are supporting numerous independent designers and small businesses who are simply passionate about what they do.
All these country decorating stores all have features that are unique to their websites. Some of them focus on certain types of country-styles, while others sell all types of country-style items. You can also choose to register as a member to get informed immediately about their various sales and get low prices on their clearance items.