Bean bags are a popular choice of seating in casual lounge areas, games rooms, and children's or teens' bedrooms. They provide an informal place to relax and can be great for easing tension and anxiety. Bean bags tend to be fairly affordable, making them a common feature in student housing and dorm rooms.
Bean bags do have their drawbacks, though, and they aren't the best option for everyone. This article will look at some of the best alternatives to the bean bag chair.
Why Choose a Bean Bag Chair?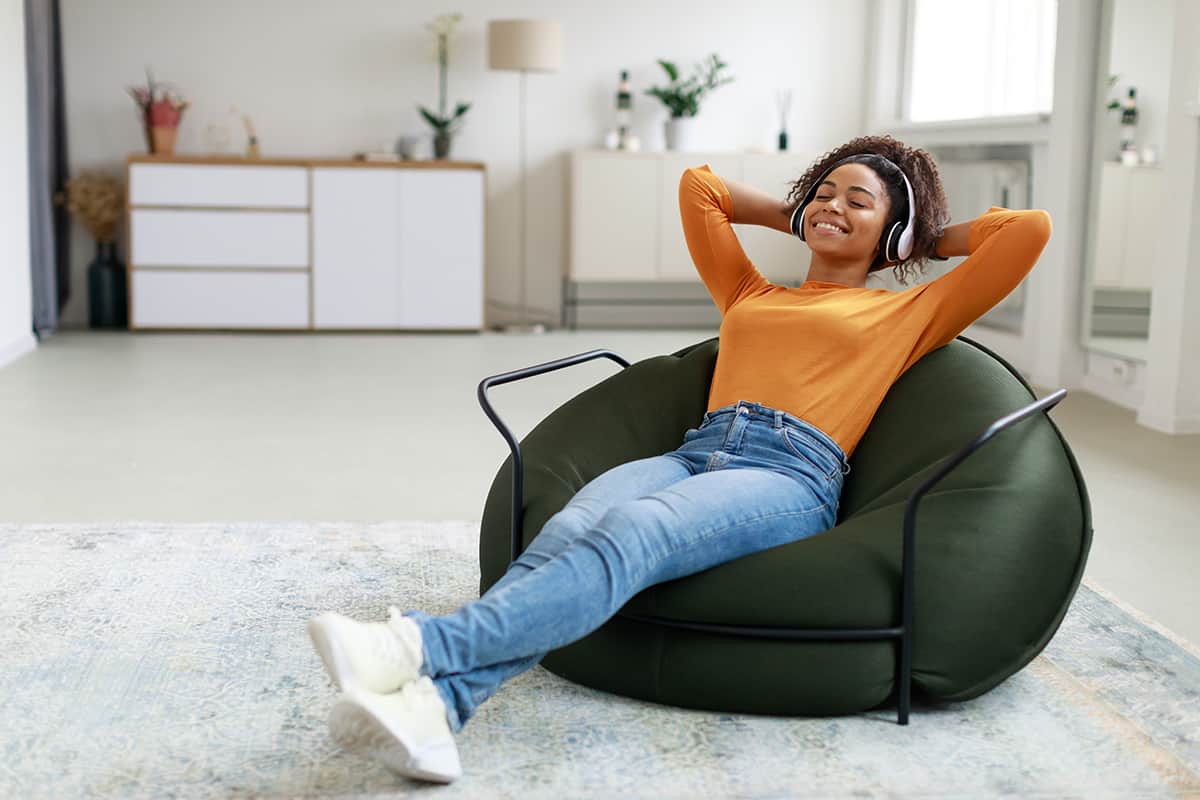 Bean bag chairs have been around since the late 1960's. They were invented by an Italian company called Zanotta Design, which introduced a pear-shaped bean bag chair filled with styrofoam balls in 1969. Since then, there have been countless versions of the beanbag chair released onto the market, including round beanbag chairs and cube-shaped beanbag chairs.
There are many reasons why you might be looking at getting a beanbag chair, but you should also consider the disadvantages of beanbag chairs and their potential alternatives before making a decision.
Beanbag Chair Disadvantages
Hard to clean
Most beanbags are difficult to clean because they don't have removable covers. They are usually too large to fit in a washing machine, and even if you could squeeze them into the washing machine drum, they shouldn't be washed because the styrofoam balls inside will absorb water, swell, and potentially turn moldy.
The best way to clean a beanbag is to wipe it with a moist cloth or use an upholstery spray. If you're concerned about staining, choose a beanbag in water-resistant, wipe-clean fabric.
Difficult to dispose of
Beanbags are not filled with beans, as the name suggests, but instead, they are stuffed with styrofoam balls or styrofoam beads, also known as EPS (expanded polystyrene balls).
These are not biodegradable, and they're difficult to dispose of responsibly. Improper disposal can cause these manmade beads to end up in waterways and pose a hazard to wildlife and the environment.
If you want a more eco-friendly type of beanbag, you can find variations that are filled with buckwheat. You could also consider beanbag alternatives such as floor cushions and inflatable chairs.
Not durable
Beanbags typically don't last as long as solid furniture, like a wooden chair or a metal bench. The beanbag filling will deflate over time and it will need to be replaced to maintain a high level of comfort and support. You may also find that beanbags develop holes in the outer fabric, which will cause spillages of the polystyrene balls into your home.
Hazardous to babies
Beanbags should never be used by babies because they significantly increase the risk of Sudden Infant Death Syndrome (SIDS). If a baby falls asleep on a beanbag, the lack of structure means that the baby could very easily suffocate with their face pressed into the fabric; they could also easily fall off a beanbag and become injured.
The filling inside a beanbag is dangerous if swallowed by children, so if you spot a tear in the beanbag fabric, it should be repaired or taken out of reach by children immediately.
Hard to get up from
Anyone with joint issues or mobility issues will find it very difficult to get up from a beanbag. This is because they seat us so close to the floor, but also because they don't have a sturdy frame that we can use for support.
Alternatives to Beanbag Chairs
The best alternative to a beanbag chair depends on what your priorities are. If you were looking at beanbags because of their affordable quality, then a floor cushion would be a good alternative.
If you were considering beanbags because they are lightweight and portable, then an inflatable chair represents a good alternative.
Floor cushion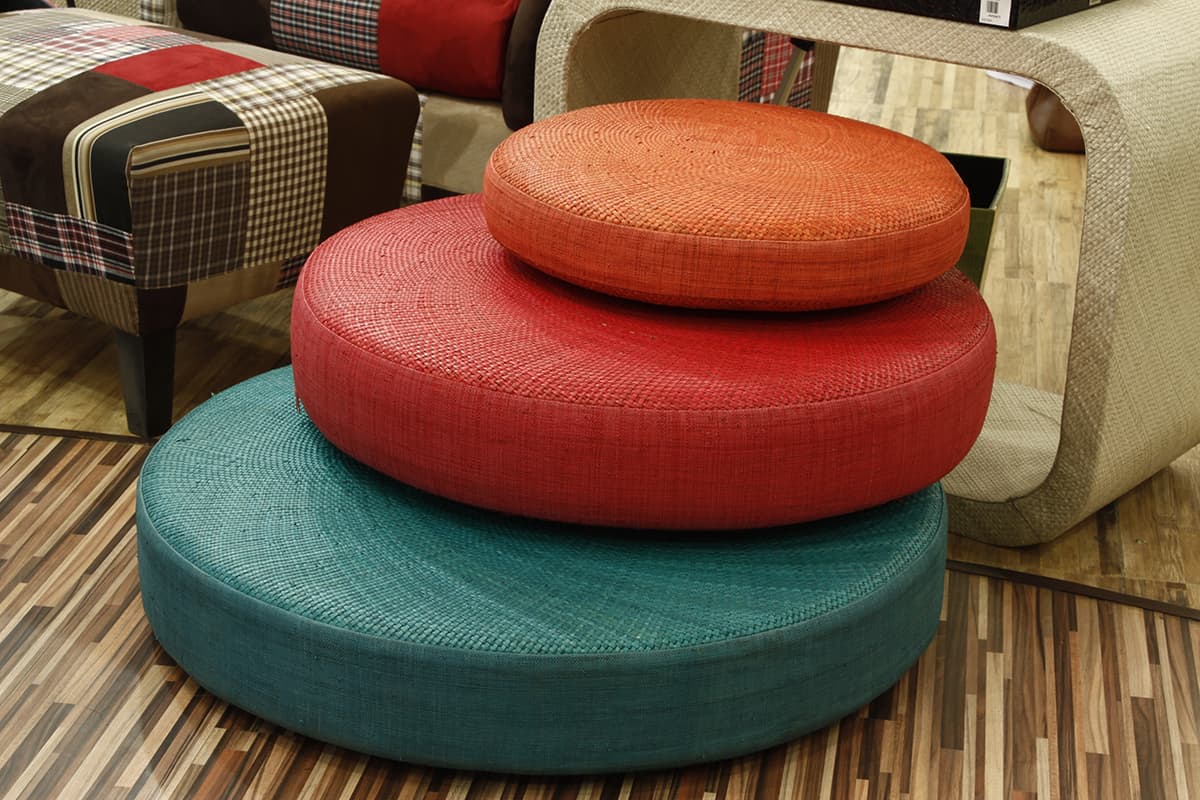 Floor cushions offer a lot of the same great qualities as beanbag chairs. They have a fun and casual style that makes them well-suited to children's rooms and informal hangout spaces. They are very affordable compared to more structured chairs, and they are lightweight and easy to carry from one spot to another.
Floor cushions can be used as a chair or as a spot to lat down and take a nap. The biggest drawback of a floor cushion compared to a beanbag chair is that they don't offer support for the spine.
Inflatable chair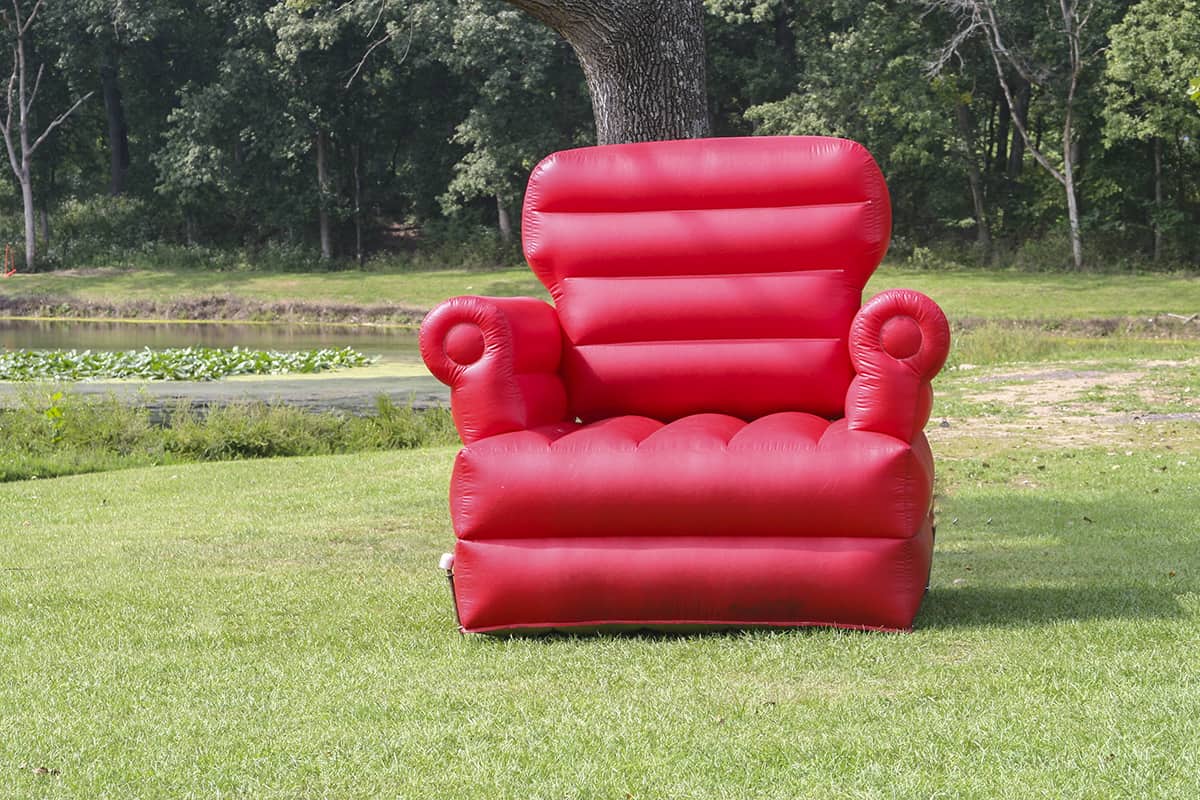 Inflatable chairs were extremely popular as beanbag alternatives in the 1990s. They are low-cost, portable, lightweight, supportive, and fun. These days, they are mostly used for camping or as outdoor seating, but there's no reason why you can't use inflatable chairs and sofas inside your home.
The biggest problem you'll find with blow-up sofas and inflatable chairs is that they can puncture or tear, just like any inflatable item. If you buy a high-quality inflatable sofa, the chances of a puncture happening will be much lower, but it could still happen. Always keep a puncture repair kit handy to resolve potential deflation issues.
Pouf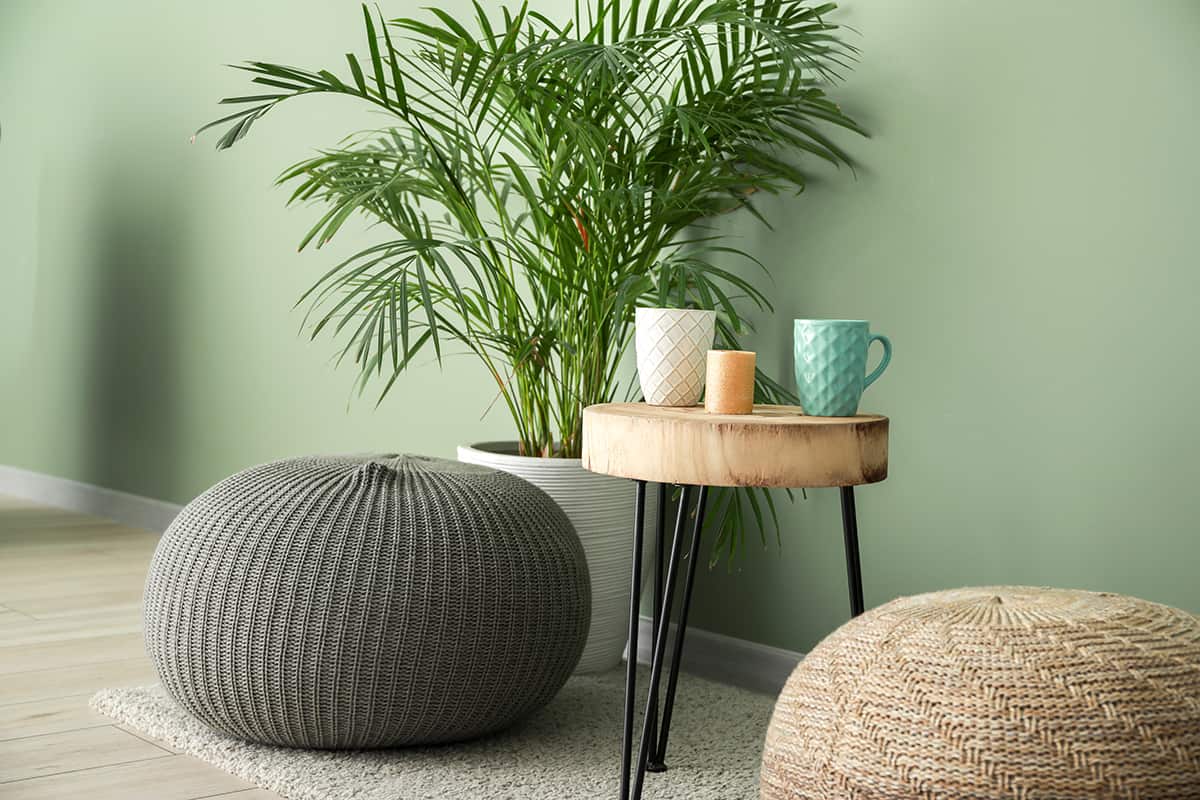 A pouf can be a good alternative to a beanbag chair in a living room or bedroom. These are usually around the same size and height as a beanbag chair and can double up as a side table or coffee table.
A pouf might cost more than a beanbag chair, especially if you opt for a high-quality build and upholstery, but you can expect a pouf to last longer than the average beanbag.
Hanging chair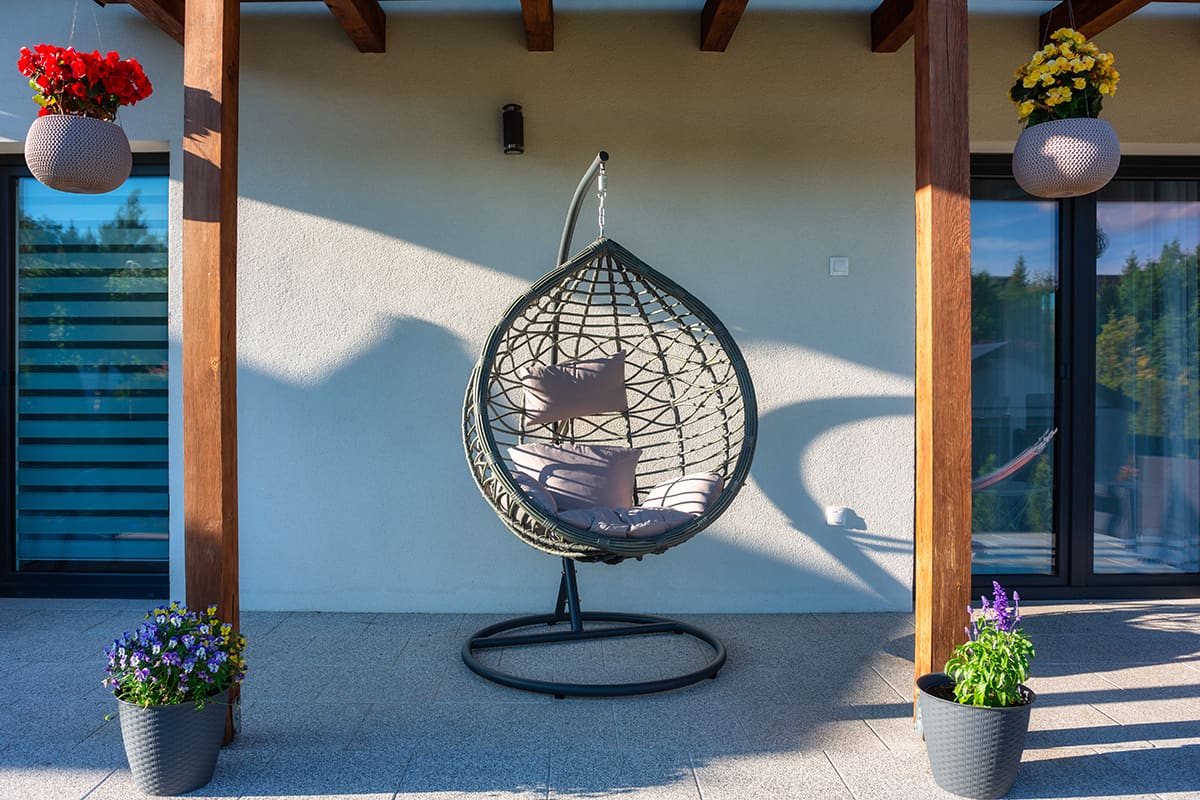 If you're looking for a fun and quirky seating addition to your room, then a hanging chair could be the perfect choice. These come in a variety of types and designs, from crochet hammock styles to padded wicker styles. The key thing to consider when choosing a hanging chair is the integrity of the ceiling it will be hanging from and what type of hardware you're going to need to safely install it.
Hanging chairs are affordable and playful, and they create additional seating space without taking up any floor space. Always pay attention to the weight limits recommended on your specific hanging chair, and be sure to follow the guidelines to keep your home and family safe.
Oversized cushion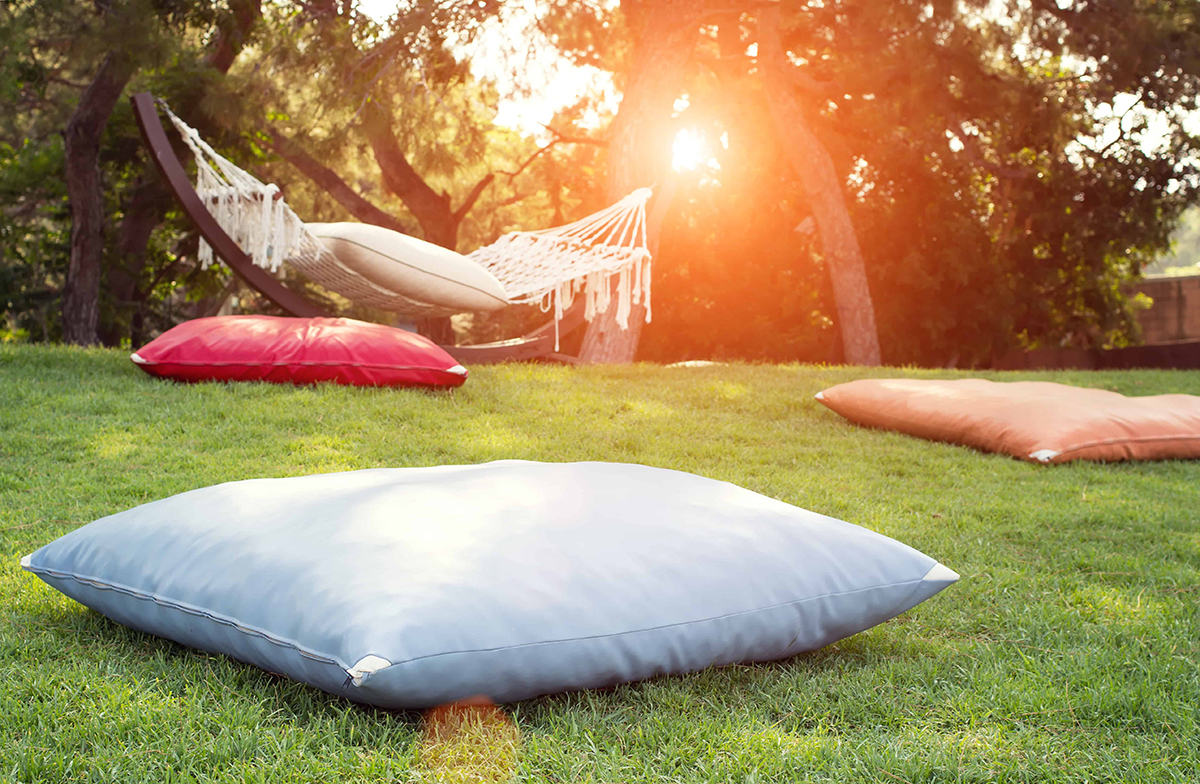 An oversized cushion can function just like a floor cushion but for an even lower cost. This is a brilliant beanbag chair alternative if you're trying to save money while adding more seating options to your room. Unlike beanbags, oversized cushions usually have removable covers, which means they can be washed in the washing machine.
Just like beanbags, they are comfortable and casual, giving a laidback style to a space. They lack back support or any type of structure, and since they are going to be used on the floor, they can be quite tricky to get up from.