Milk crates are crates that were designed to transport milk between dairy farmers and retailers. They are claimed to be an Australian invention dating back to the mid-1900s and were predominantly made from wood until the late 20th century when polyurethane became the more popular material of choice for stronger and cheaper crates.
These crates are known in the UK as bottle crates since they are also used to transport a number of other beverages besides milk, while in North America, the term 'milk crate' has stuck, even when the crates are not being used for milk.
Types of Milk Crates and Their Dimensions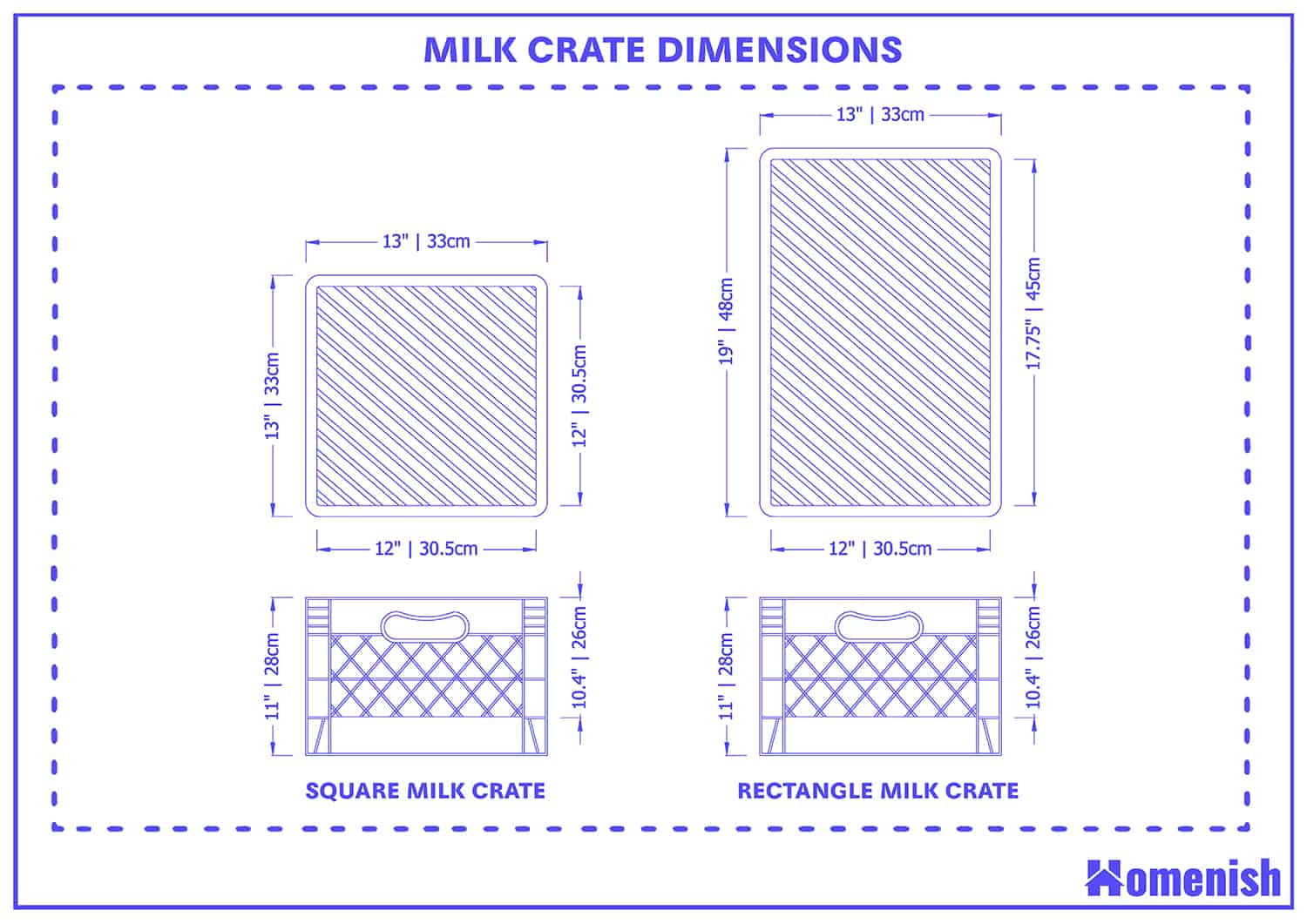 There are two types of milk crates; the square crate and the rectangular crate. Below are their specific sizes.
Square Milk Crate
The square milk crate is designed to hold 4 US gallons of milk or other types of beverage. Typically this will mean it can contain 4 single 1-gallon bottles of milk. The internal measurements of this crate are 12 inches by 12 inches, with an internal depth of 10.4 inches. The external measurements are 13 inches by 13 inches, with a height of 11 inches.
Rectangle Milk Crate
The rectangular milk crate is larger and able to carry more bottles of milk. It is designed to contain 6 gallons or 24 quarts. Typically this will equate to 6 bottles of milk measuring 1 gallon each. The internal measurements of this milk crate are 12 inches by 17.75 inches, with an internal depth of 10.4 inches. The external measurements of the crate are 13 inches by 19 inches, with a height of 11 inches.
What Can Milk Crates Be Used For?
Milk crates were designed to be used for transporting milk, but as a sturdy and stackable means of storage, they have also become popular for other uses.
Files and stationery
If you need some storage for your office files and paperwork, you can use a milk crate. Though these might not be the most stylish option, they are inexpensive, heavy-duty, and can stack on top of each other to save space.
The grid structure also means that you can easily see into each crate to see what you have stored in each one without having to rifle through it. These crates can also be spray painted in more neutral colors if you want them to blend in better with your decor.
Fishing supplies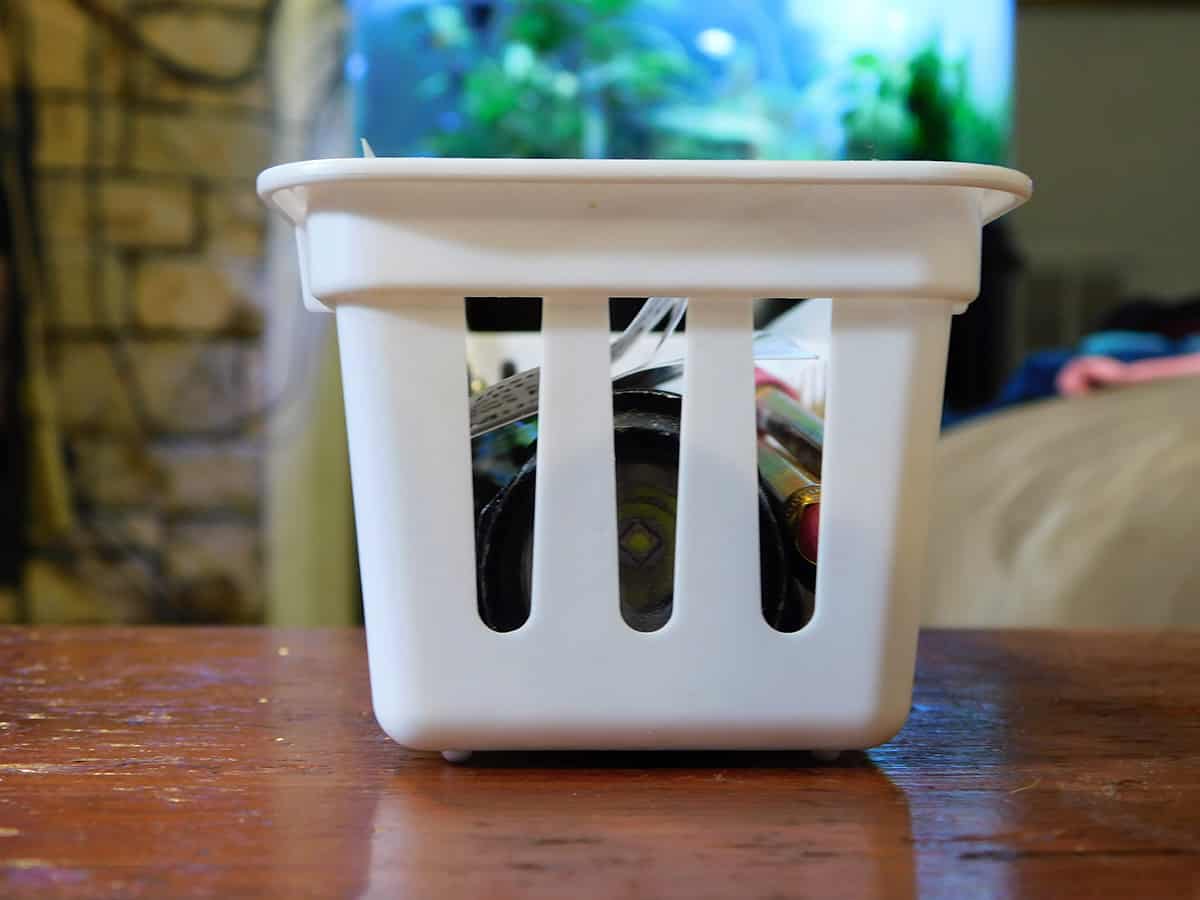 If you are going fishing or camping, a milk crate is a great sturdy and robust type of storage for all of your paraphernalia since it can be easily transported due to it being lightweight.
Toys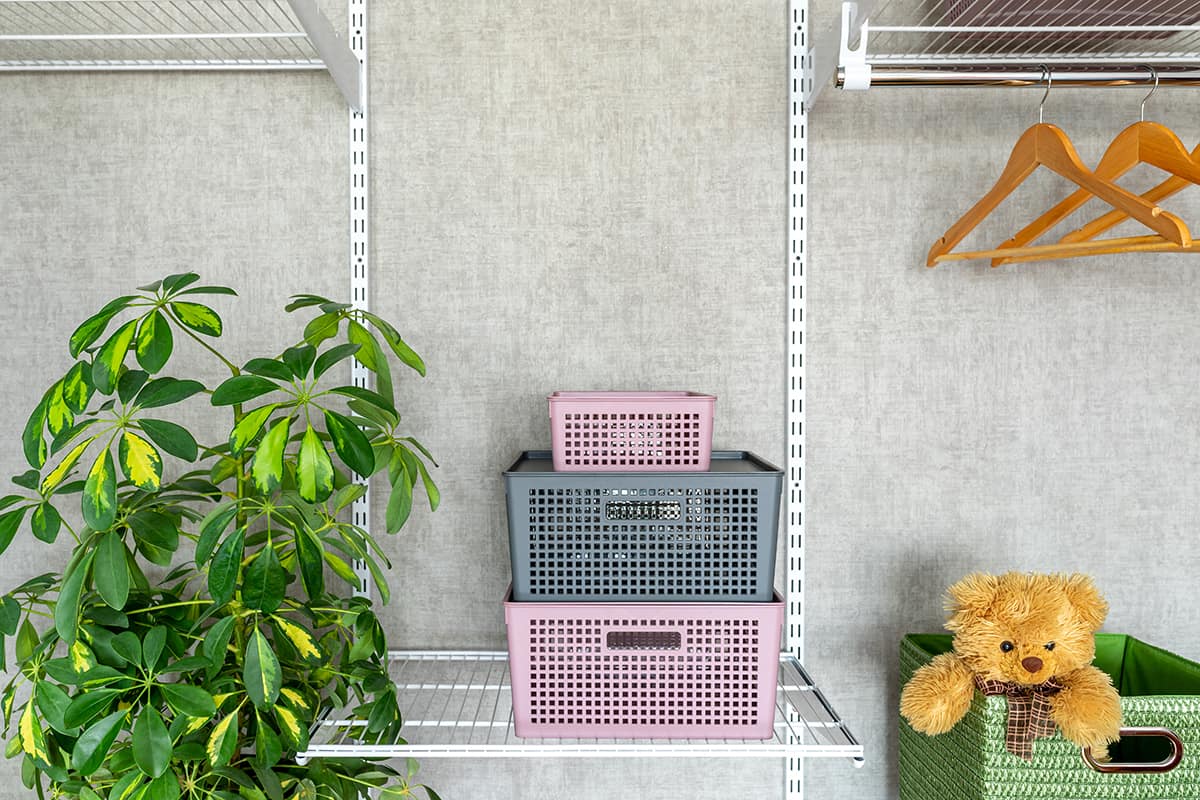 Milk crates are widely used in children's classrooms for the storage of toys. As they have gaps in them, teachers can see what is contained in each crate with ease.
The plastic construction means these crates are hardwearing and won't crack when thrown around by children, but they are lightweight and soft enough to not cause injury if someone drops one. The bright colors of milk crates also work well in classrooms.
Gas canister
Some people have found that the square milk crate is the ideal size to hold a 20lb gas canister. This will help to keep it protected and out of reach from children.
Upcycled stool
A craze on Tik Tok has seen milk crates being used for upcycling projects, where they are transformed into stools for toddlers. You simply need to attach a padded lid to the crate, and you will have a small comfy stool that also doubles up as a storage container.
You can upholster the seat pad in a fabric to match your child's playroom or use oilcloth fabric so that it can be wiped clean.
DIY bench
Another way to use a milk crate as a multifunctional item is to set 3 or 4 crates on their side so that the openings are facing you and then secure them together. Attach a long padded seat to the upper surface of the crates, and you will have a bench with open storage at the front.
This is ideal as a shoe bench for children, where they can store footwear in the crates and then sit on the bench while they put them on. It could also work as a reading bench, with the storage compartments used to stack books.
Cubby holes
Milk crates can be stacked on top of each other to create a wall of cubby holes. These are great for storage in a playroom or in a classroom so that each child has their own designated cubby hole to keep their belongings.
Be sure to secure the crates together using zip ties or cable ties, and attach them to the wall so that there is no chance of the crates falling on top of the children.