Cup holders are useful in all sorts of scenarios, such as in a movie theater or on a plane journey, but when you think about cup holders, the thing that probably comes to mind is the cup holders in your car.
Cup holders became more prevalent after the 1994 lawsuit in which an Albuquerque woman successfully sued McDonald's after spilling a hot cup of coffee in her lap in a car with no cup holders, which resulted in such severe burns that skin grafts were required.
Today, our vehicles sometimes double up as an additional living space to accommodate our busy lives, where a morning coffee is often consumed on the way to the office, or a bottle of soda is an addition to a lunch on the go.
Most people agree that there is no such thing as too many cup holders, and the Subaru Ascent made headlines in 2019 for being the car with the most amount of cup holders, at an astounding total count of 19. Cup holders come in a variety of sizes to suit different sizes of cups and bottles.
The standard cup holder has a diameter of 3″ and a depth of 2 – 3″ with the most common size being 2.25 inches deep. You may also easily find other cup holders with a diameter of 2.5″, 4″ and adjustable sizes (2″ – 5″).
Cup Holder Diameter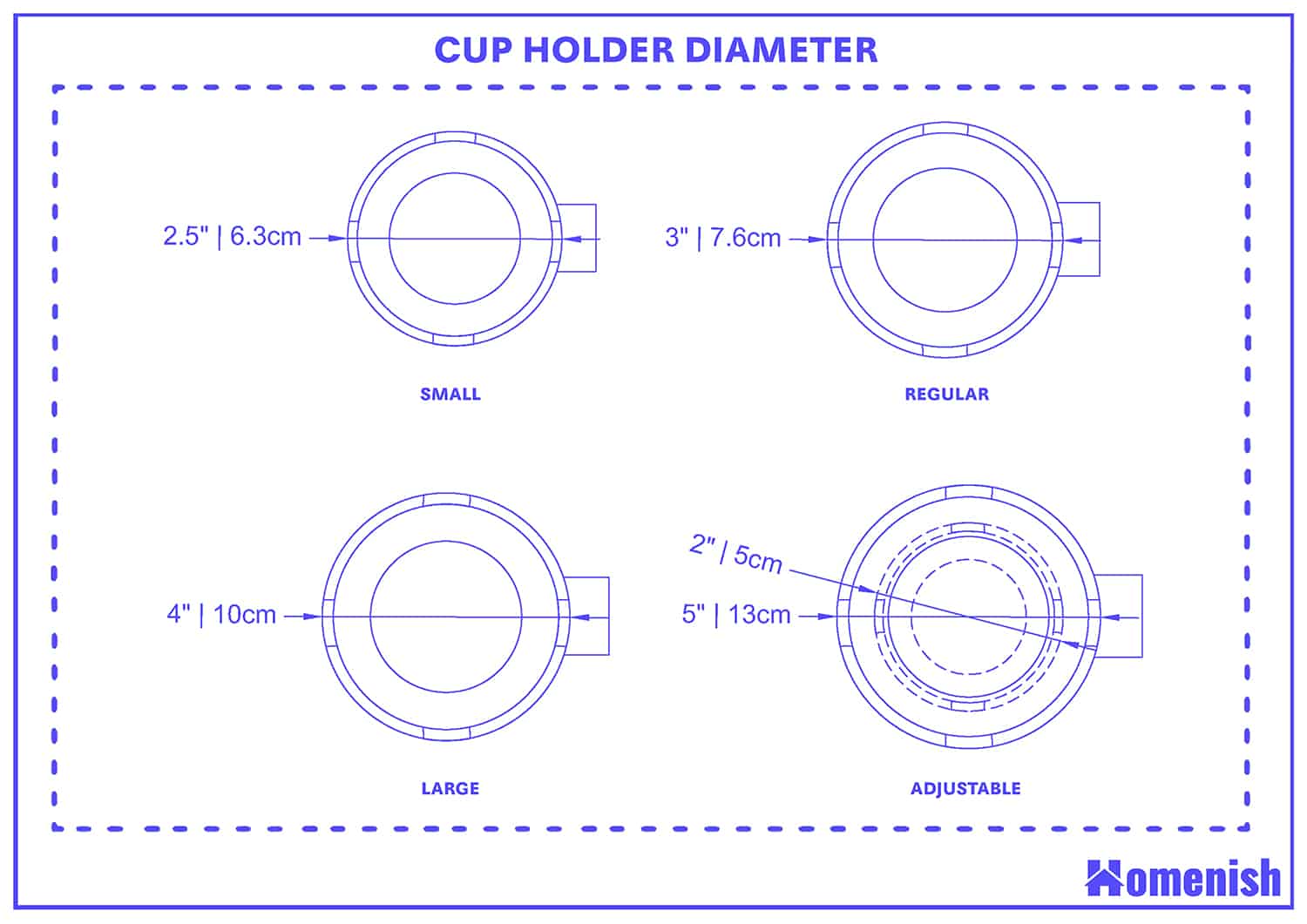 Small
Cup holders which are considered to be small will usually have a diameter measurement of fewer than 3 inches. You would typically find these attached to a child's car seat because they use water bottles that have an average diameter measurement of 2.5 inches.
In the console compartment of a car, you may find two different sizes of cup holders; one which is small and one which is regular. The small size will allow the cup holder to hold a smaller cup more securely so that it doesn't wobble while the car is moving and spill the contents.
Regular
Regular-sized cup holders have a diameter measurement of a little over 3 inches to accommodate cups or bottles which are 3 inches wide. Many standard-sized cup holders will measure 3.15 inches in diameter, and this enables them to be used for standard soda cans, small-sized water bottles, or small to medium-sized take-out coffee cups.
Large
Large cup holders are suited for oversized beverages such as jumbo water bottles and extra-large coffee cups. These cup holders have a diameter measurement of approximately 4 inches.
Adjustable
Adjustable cup holders are an add-on item you can buy to fit in a car that lacks cup holders or to create extra cup holding space. These cup holders are fixed to the interior of the car and will have a plastic body that can be adjusted from a small to large diameter in order to make it compatible with any size of cup or bottle.
This is a useful type of cup holder if you commonly buy large drinks, but your car only has standard-sized cup holders. Adjustable cup holders can be easily made bigger or smaller and can have a minimum diameter measurement as small as 2 inches and a maximum diameter measurement as big as 5 inches.
Two-tier
Two-tier cup holders are a combination of regular and large cup holders. The will have a narrow base, the same size as a regular cup holder, and halfway up the height of the cup; the diameter will become bigger to reach the size of a large cup holder as the body of the holder juts out.
This two-tier type of cup holder means that it can be used to hold regular or large-sized drinks, making it more versatile than a regular cup holder; however, it does offer slightly less stability. This is because two-tier cup holders are usually only the same depth as ordinary cup holders, which is typically 2.25 inches.
If you have a large cup, then it will only sit halfway down the depth of the cup holder; therefore, the side walls holding the cup in will only be 1.12 inches high. This could mean that if you have a tall bottle, it is able to topple out of the cup holder, though it will be fine for most sizes of large coffee cups.
Cup Holder Depth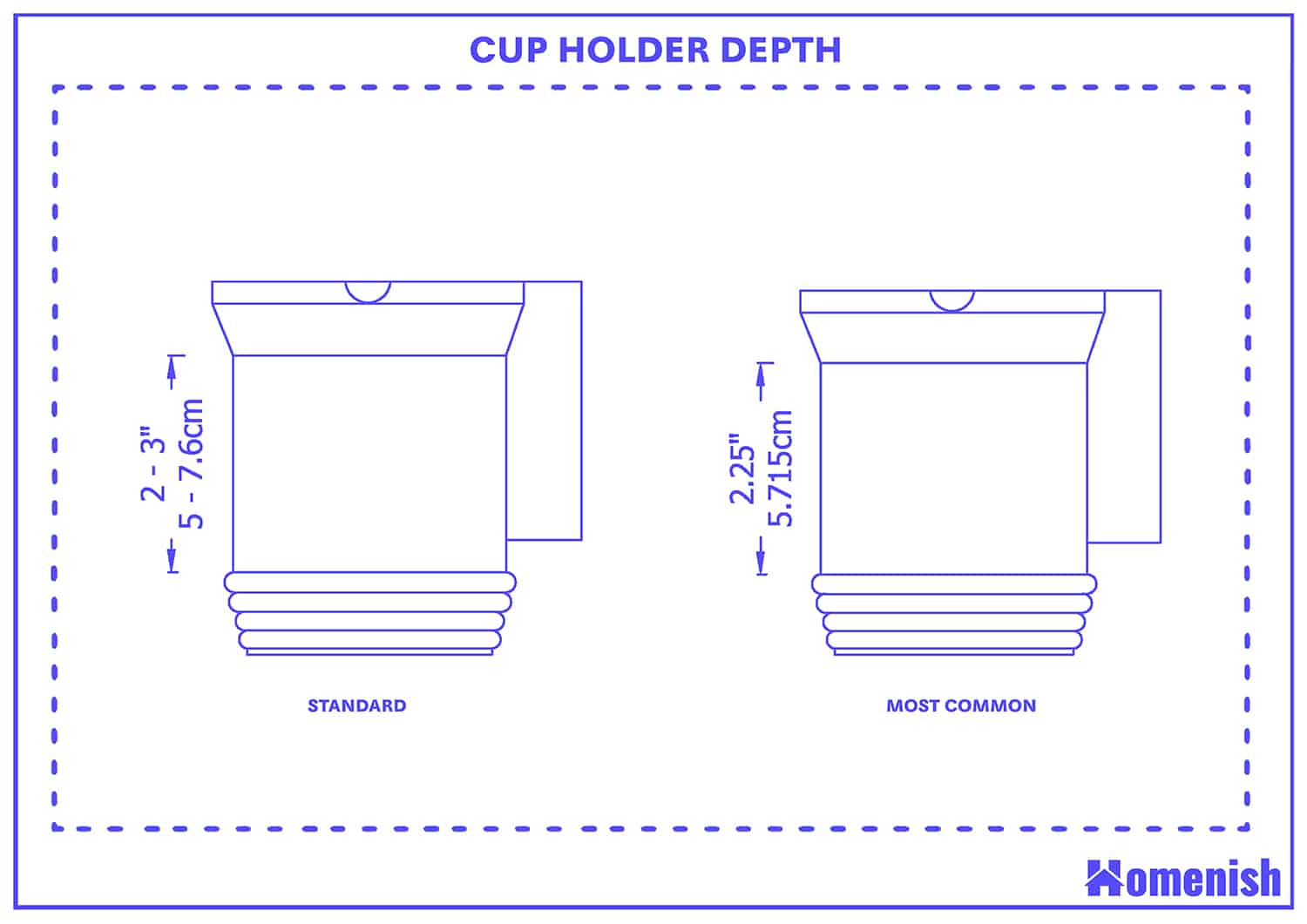 The standard depth of a cup holder is between 2 and 3 inches, with the most common size being 2.25 inches deep. This is regardless of the diameter size of the cupholder.
A depth of between 2 and 3 inches will give even large bottles the stability to not fall over and cause spillages while in the cupholder.
Types of Cup Holder
Car cup holder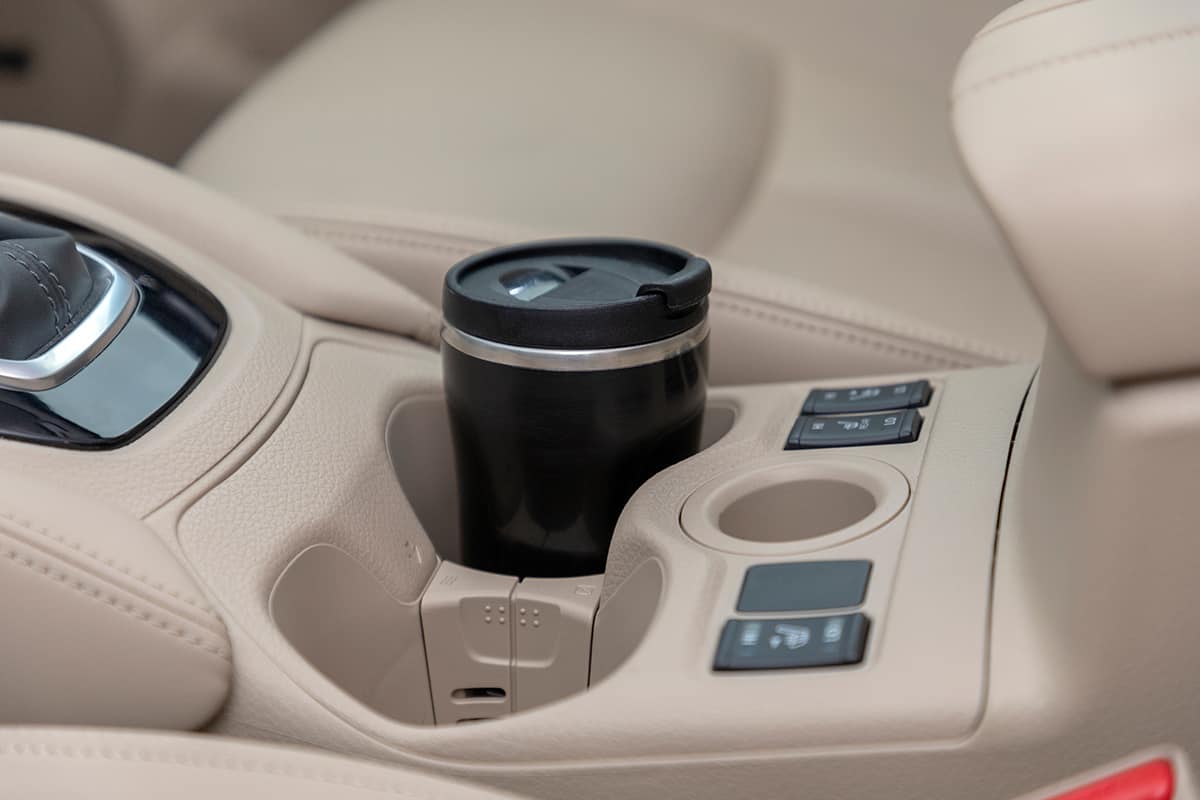 Cup holders are most prevalent in cars and trucks. They provide a safe place for us to store our drinks while traveling on the road, and they can also come with extra benefits, such as heated cup holders which keep your drinks warm and toasty.
Stroller cup holder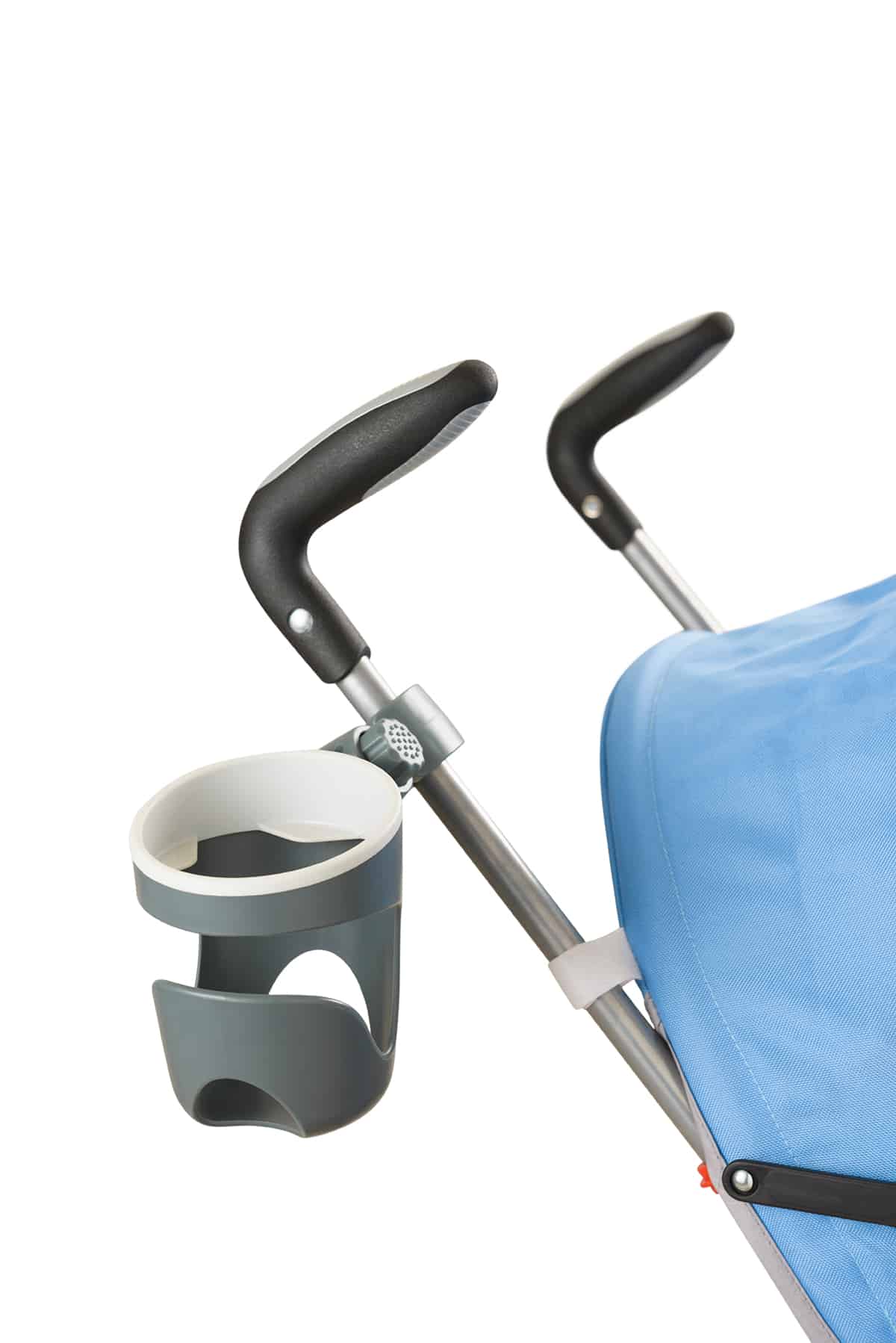 Some baby strollers come with cup holders already built-in on the handle so that the user can have both hands on the handle instead of carrying a drink in one hand. You can also buy separate cup holders to fix onto your stroller handle if needed.
Plane and train cup holder
Cup holders on planes and trains can be found in the fold-down trays, where they are simply a shallow dip in the plastic tray. These are not very sturdy, but they can help a drink to stay put during mild turbulence.
Theater cup holder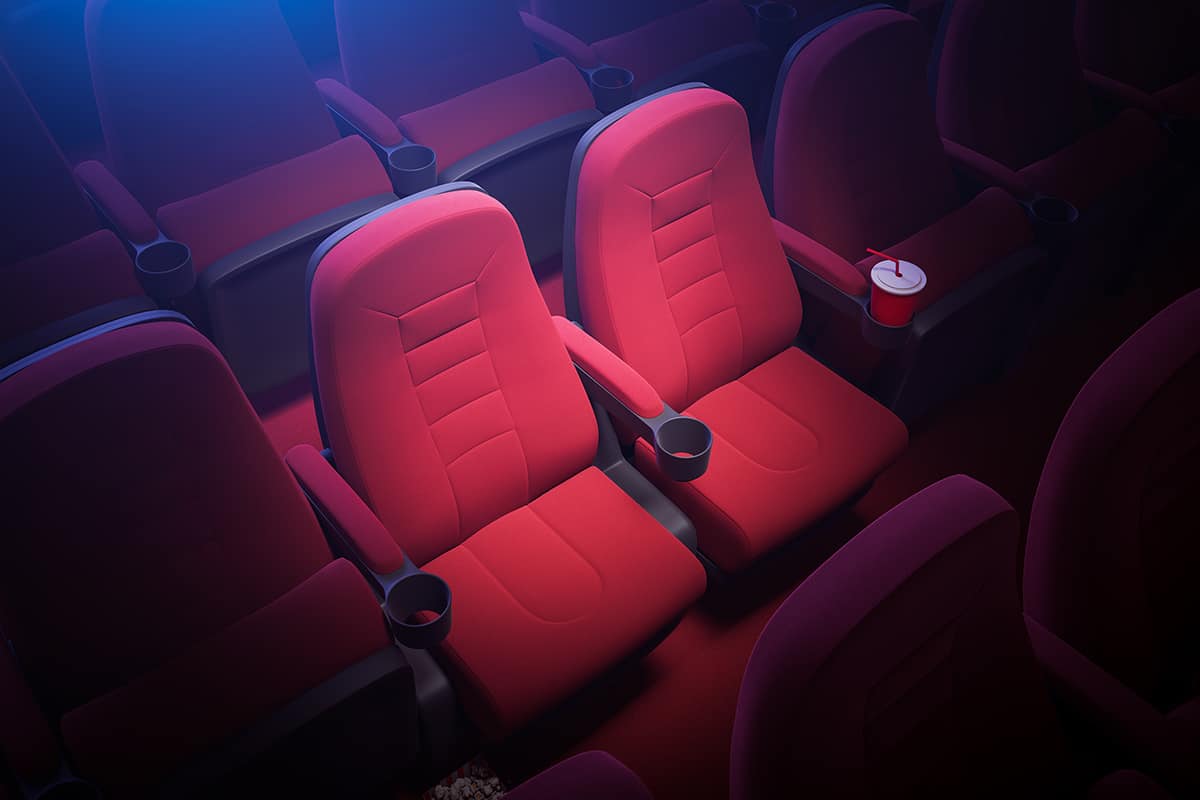 Most newer movie theaters have cup holders installed between each seat. This is great for the users because it gives them a handy place to store their drinks while watching entertainment, but it also works in the favor of the movie theater staff because fewer drinks on floors mean fewer spillages that need to be cleaned up.
Cycle cup holder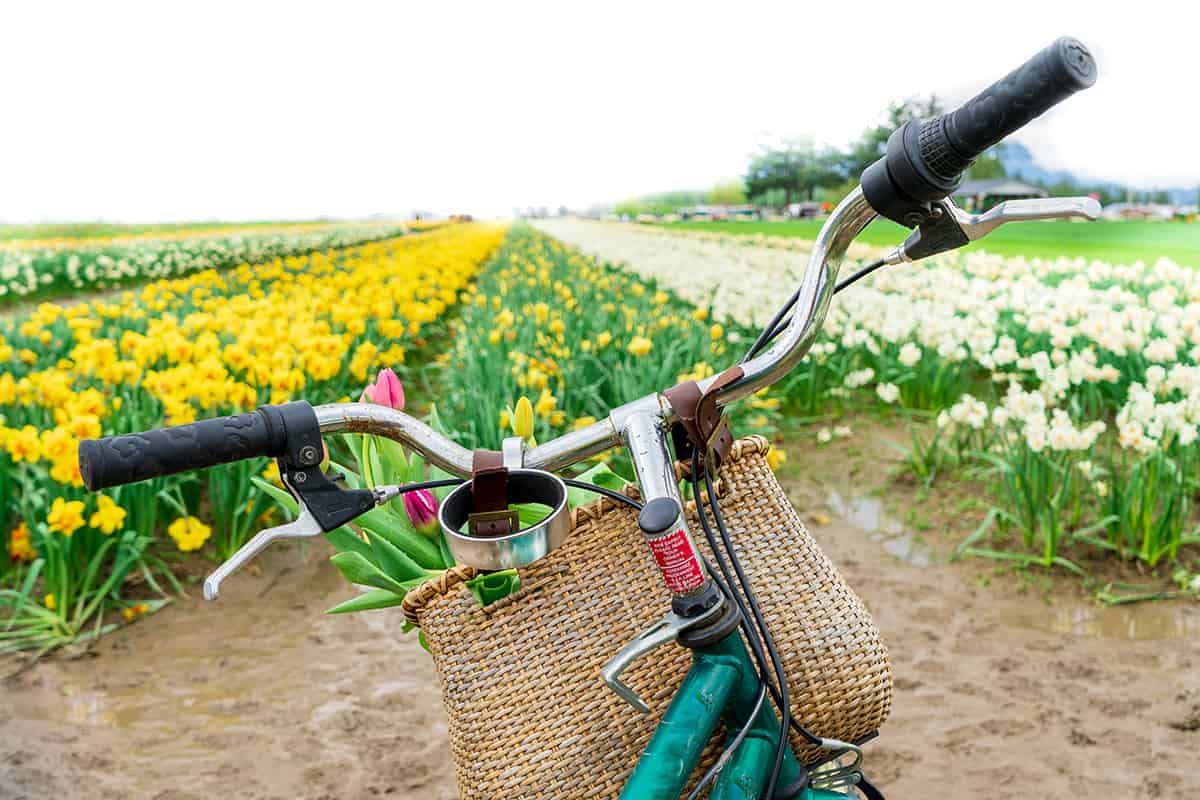 You can buy cup holders which can be fixed onto the handlebars of cycles, but these are best used for bottles or cups which have secure lids so that you don't spill the drink on your hands when riding over a bumpy surface.