After white, gray walls are the second most popular color in today's modern homes. Gray is classified as a sophisticated and formal colour that most people can't help fall in love with. An off-white gray wall evokes spaciousness, while a dark gray wall can complement lighter color furniture. Mid-gray walls also work just as well by highlighting the room without dominating the atmosphere or the decor.
While there are more than 50 shades of gray, they are generally divided into two types of color palettes: cold and warm. Warm grays tend to have a yellowish tint, while cold grays have a blue or pink aura.
If you want to paint your walls gray, or you already have a room with gray walls you'll need to think about what color carpet goes with gray walls. Here we will show you all the best carpet colors that work perfectly with light and dark gray walls.
Best Color Carpets to Match Gray Walls
White Carpet for Light Gray Walls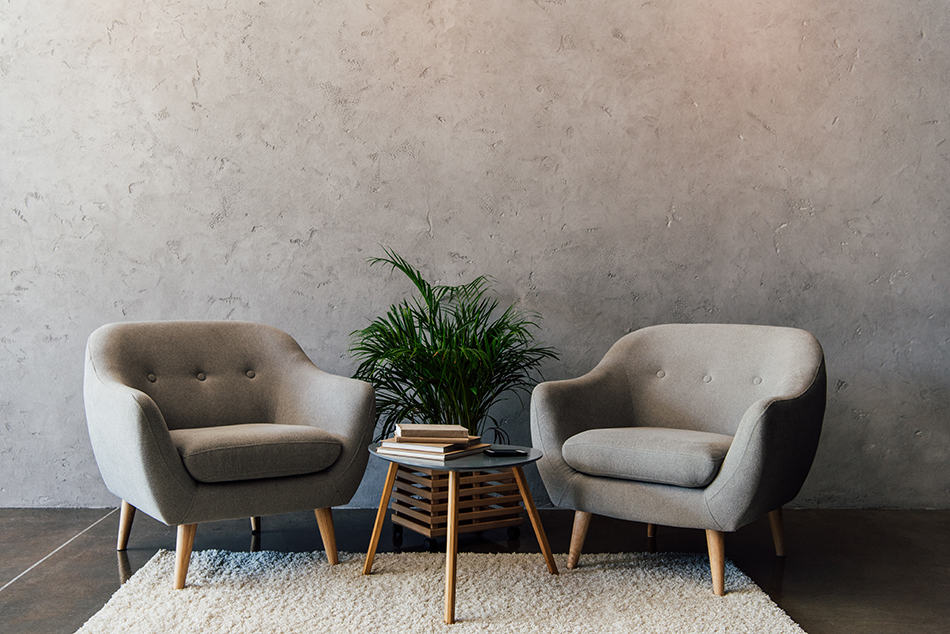 If you are going for a more contemporary and fresh feel in your gray walled room, then opt for a white carpet. When it comes to crips and slightly muted whites, there is a world of carpeting possibilities. Bright white on light gray walls, for example, brings a modern element into your home. The combination of light gray and white like this image can create a dreamy look in any room. This is why it's not recommended to choose a darker color for the carpet as doing so will ruin the dreamy vibe in a modern home. Warm gray is an excellent color for enhancing comfort and coziness of the room, and when matched with a white floor covering, it will look beautiful in a contemporary living room or bedroom.
Beige Carpet for Dark Gray Walls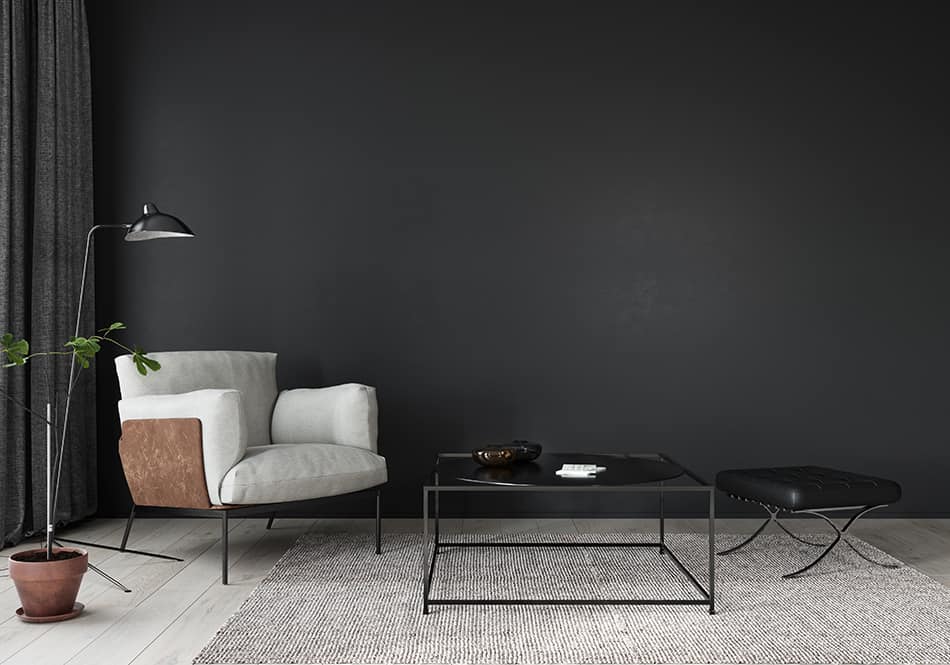 Beige is also another color that's considered to be the best match for gray walls. A subtle beige tone with dark gray adds warmth and prevents the gray from feeling cold. The reason is that beige is a close cousin of neutral colors like gray so they can easily be paired. In fact, beige can be matched with any other neutral color wall in order to bring harmony and warmth to the room. If used in the bedroom, beige carpeting next to dark gray walls will guarantee peaceful and relaxing rest.
Cream Carpet for Dark Gray Walls
If you want a lighter-colored carpet than beige, then go for cream as the second best match for dark gray walls. Cream carpet brings out the underlying warmth in rich gray walls, thus turning the living space into a place of harmony. The size and style of your furniture as well as the size of the room will also depend on how dark your walls should be. All in all, there is no denying how sophisticated or snug a cream carpet can look with dark gray walls.
Brown Carpet for Light Gray Walls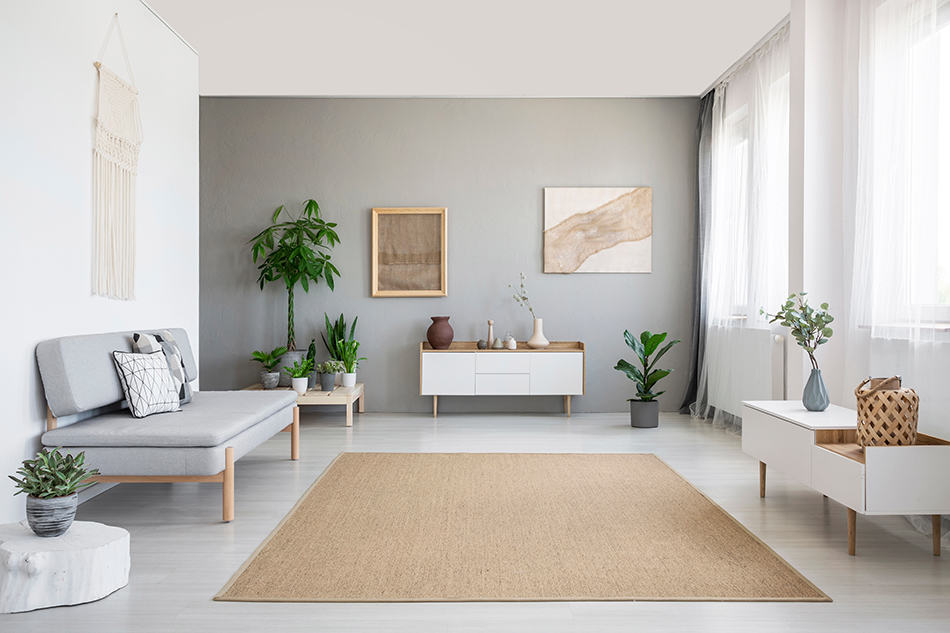 Since beige is a lighter version of brown, it's not surprising to discover that brown carpet goes with gray walls. Brown is an earthy tone while gray is associated with nature, hence the reason they partner well together. Dark brown carpet is a great addition to light gray walls as it creates a sense of coziness in smaller rooms. In larger rooms, on the other hand, feel free to match your brown carpet with dark gray walls.
Here, the light brown carpet harnesses the light gray walls, with matching gray furniture to enhance the look.
Blue Carpet for Light Gray Walls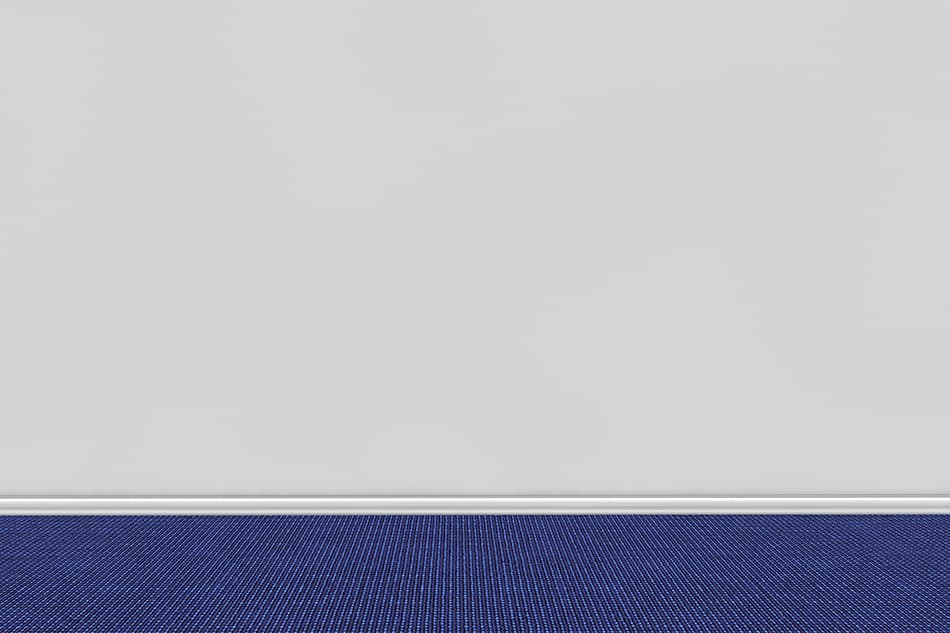 If you're leaning more towards blue, consider navy or royal blue carpet for your light gray walls. This combination will no doubt be both warming and elegant.
In minimalist or small rooms, it's best not to choose patterned carpets next to gray walls. While blue is a contrasting color to gray, the simplicity of this neutral color alongside a bold shade of blue will complement your overall decor.
Some people may want to resist leaning toward light blues or rich dark blues like cobalt. But did you know these shades of blue will actually liven up a gray walled room? Furthermore, they work beautifully in nautical-themed living rooms or bedrooms as blue is associated with the sea and sky.
The best thing about blue is that you can decorate your room in any other color since your walls are in neutral gray.
Multi-Color Carpet for Dark Gray Walls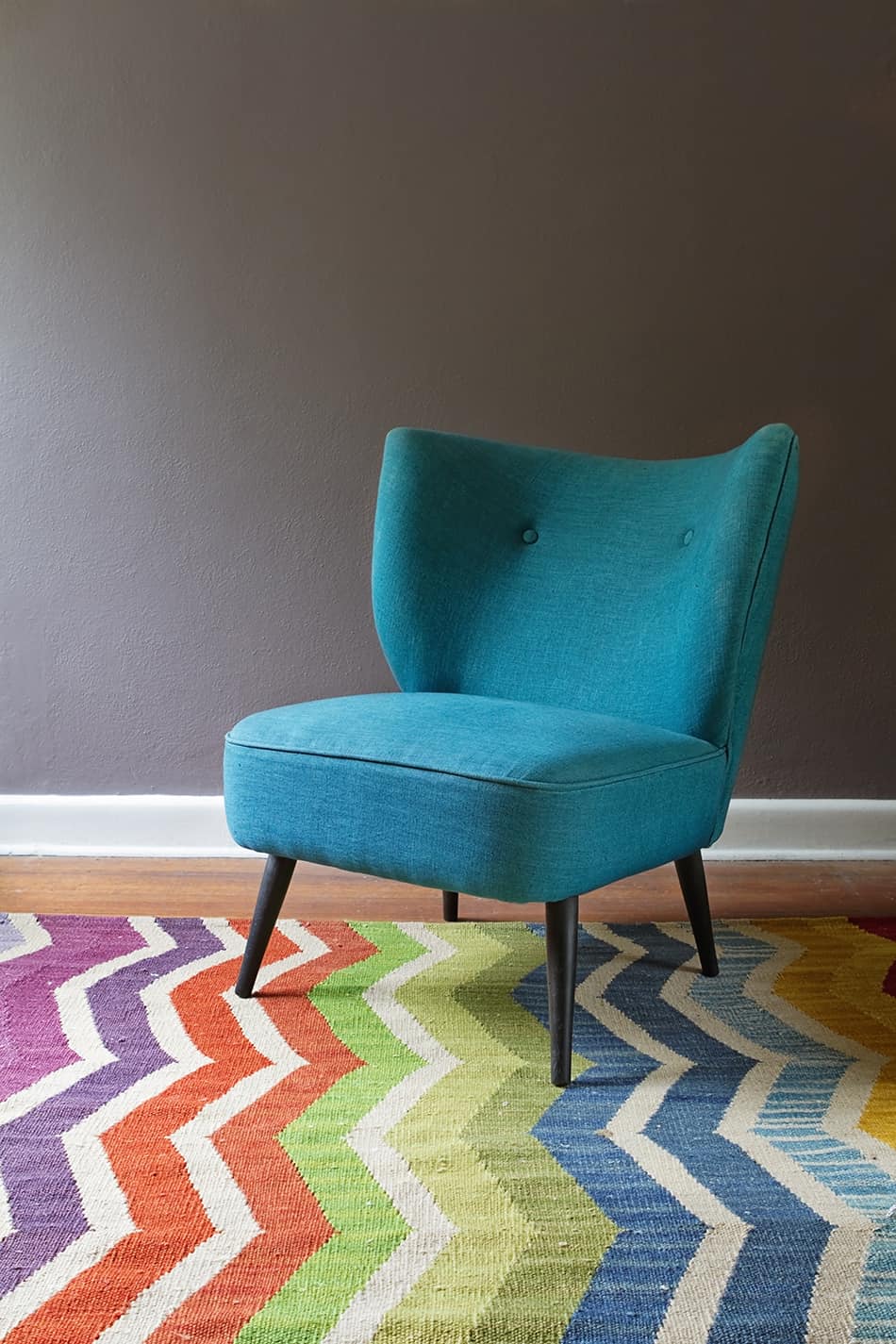 If you still can't decide on the best color carpet for your gray walls, there is nothing wrong with using multi-colored carpeting to bring out the vibrancy of your room. Any combination of colors you choose for your floor covering will work with dark gray walls. Since dark gray walls are overpowering, they need a bolder match to balance the look. Multi-colored carpeting can be used with both cool or warm grays as it takes away some of the intensity of the walls, thus bringin the living space into symmetry.
Yellow Carpet for Light Gray Walls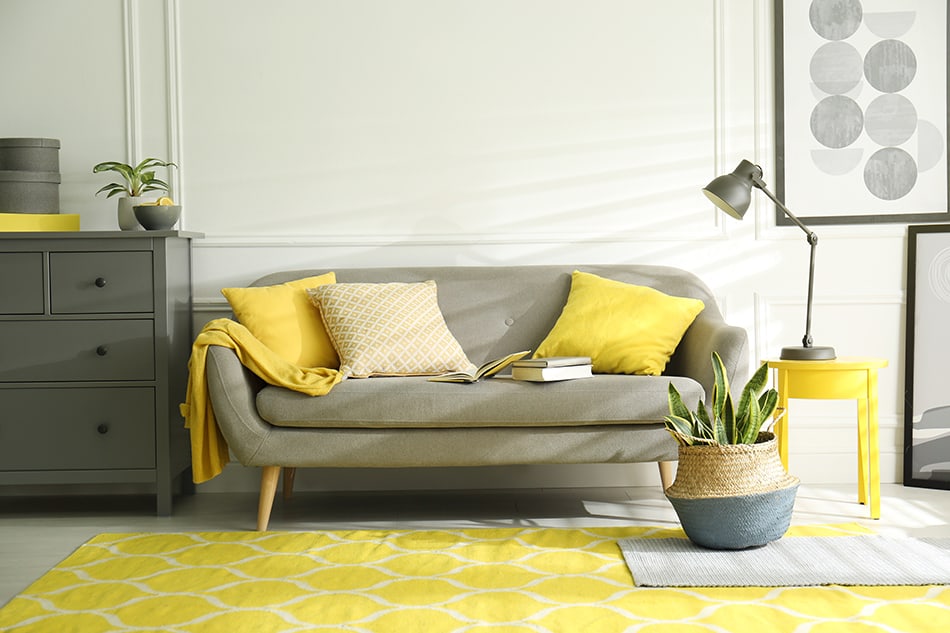 For an even brighter carpeting option, why not pick a cheerful yellow color for your floor covering. Light gray walls as the background to bright yellow carpet compliments the color scheme, especially if you add decorative pillows and blankets in various bold colors.
If you want your yellow carpet to match the decor of your existing space, always paint your walls light gray rather than dark gray. Although yellow may seem like a bold move, it is a close cousin of cream and beige so it makes sense to use this color with gray.
One such shade of yellow is mustard that works perfectly with dark gray, and you're bound to find plenty of accessories to match your carpet.
Pink Carpet for Light Gray Walls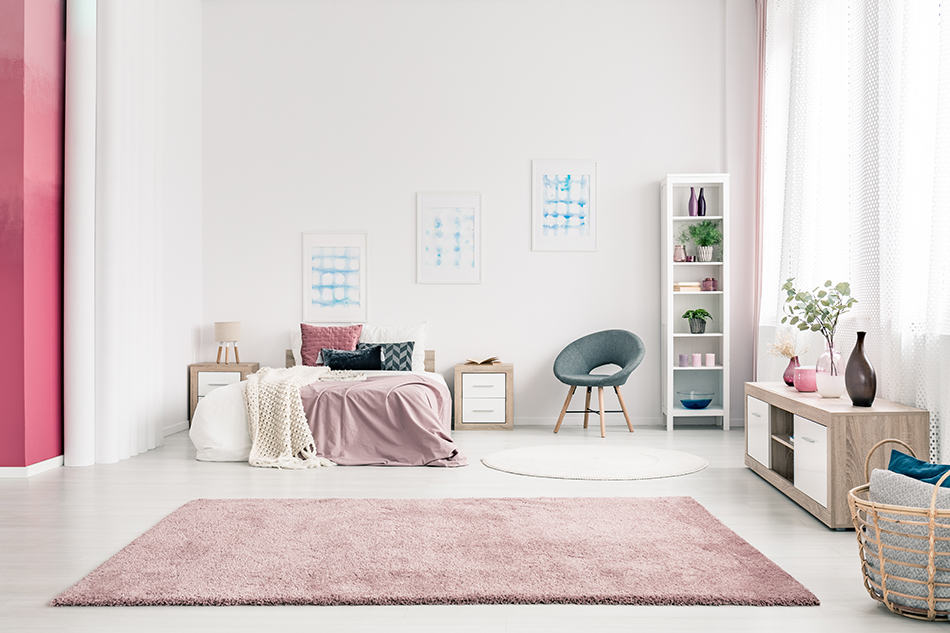 Pink is an elegant carpet color, especially when paired with light gray walls. Keeping your gray living room or dining room walls in line with a bold carpet will ensure a cohesive look. The combination of pink and gray will even work in a girl's bedroom as it creates a striking focal point.
To take this look one step further, opt for sleek, wooden furniture in lighter tones for a modern feel. Pops of pink and white balance out the gray walls as shown here.
Pale Gray Carpet for Light Gray Walls

If you've gone for a light shade of gray, you might want to consider pairing the wall with pale gray carpeting as dark gray carpets tend to absorb too much light. A light gray carpet lifts the room and can enhance the gray walls. As long as you keep your furnishings light and minimal, this color match will work perfectly. As a rule of thumb, always opt for a slightly darker shade of gray carpeting for your light gray walls as shown in this bedroom.
Best Carpet Color for Gray Walls in Living Room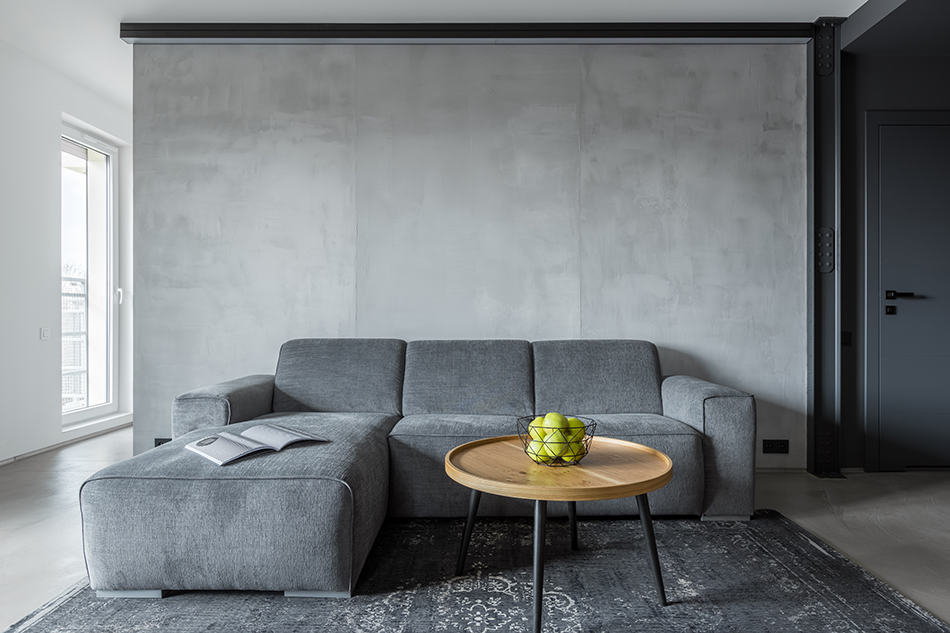 Still can't decide on the best carpet color for your living room? To make a statement and impact, go all-gray for the furniture, carpeting and the walls. This is the safest way to bring a touch of modernism to your living space. Alternatively, you may opt for dark blue, brown or white carpeting for your gray walls in the living room. By using one or more of these colors for a living room carpet, you're sure to attract your guests' attention.
Best Carpet Color for Gray Walls in Bedroom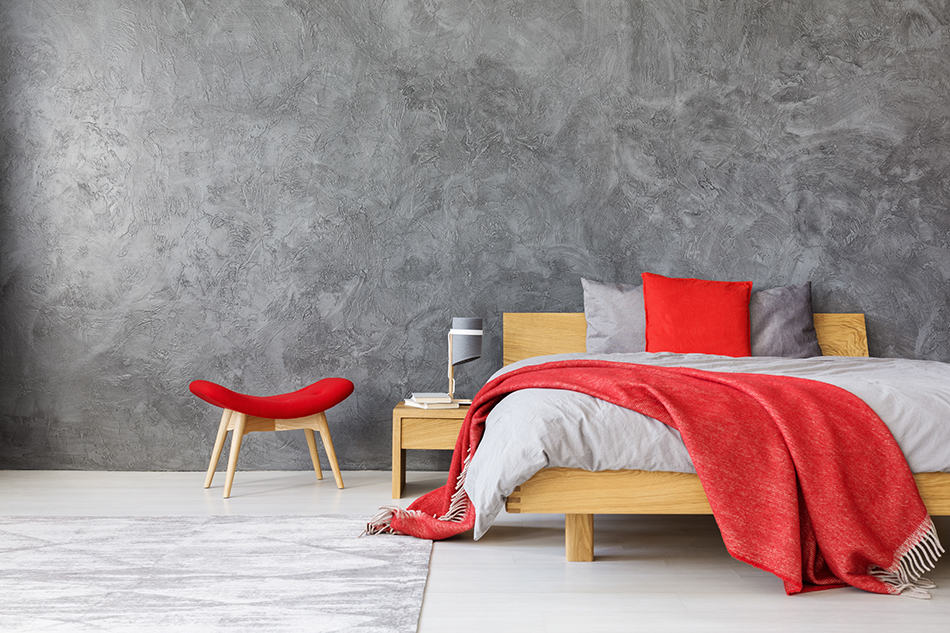 The bedroom is supposed to be an oasis of calm and relaxation so it's not appropriate to choose bold colors for the floor covering. Instead, pick bright colors for your bedding and keep the carpet neutral. Lighter hues, such as cream, off-white or beige provide a unique accent next to gray walls in a bedroom. Even muted shades of blue work just as well.
In this example, the spacious bedroom boasts red and gray color accents for the bedding, which instantly draw the eye. The gray wall and off-white carpeting sit in the background so our focus remains entirely on the bedroom's furnishings.
Conclusion
Thanks to the warm and cold tones of gray, which are almost compatible with any carpet color, it is no wonder gray walls are so popular in modern interior design. The color gray works with the philosophy of simplicity, hence the reason it can easily integrate in minimalist decorations. A simple and stylish interior decor doesn't have to be adorned with lots of accent colors. With dark or light gray walls as the background to the carpet colors we've mentioned above, you can easily achieve your modern and minimalist dream home.