Antique collecting can be an enjoyable and profitable hobby, as well as a unique way to furnish your home. Gone are the days of trawling through garage sales or antique stores to find hidden gems, because online antique stores are now enormously popular. These stores may sell lots of antique stuff from art, pottery to pottery and furniture like chairs. For some of the best online antique stores on the internet, read on.
Ruby Lane

Ruby Lane is an online marketplace, similar to Etsy, where people can set up their own 'shops' on the website for buyers to browse. All transactions are handled between the seller and buyer, and the website will take a cut of the seller's earnings after each sale or after an agreed period.
The website is based on San Francisco and is famed as a destination for people to find unusual, eclectic, and antique purchases. The website lists items into nine main categories. These are art, glass, fashion, dolls, silver, jewelry, porcelain and pottery, furniture, lighting and rugs, and antiques and collectibles. Of these categories, antiques and collectibles are among the most popular, with, on average, a new 1000 items being listed each week. As items listed are being continuously added and updated, this website can be addictive to browse, as you eagerly look forward to viewing new pieces for sale.
As each seller on this website operates their own 'shop,' delivery fees can vary, and the shipping destination can be decided by each seller. This website has a sleek interface that is easy to navigate and enjoyable to use. Its search function allows you to search for keywords such as 'vase,' or you can search for a specific dealer if you find a seller who regularly lists items that are to your taste. The website also lists weekly promotions and curates a selection of their best pieces in 'monthly finds' if you don't want to spend too much time scrolling.
Artfire

This online marketplace is based out of Tucson, Arizona, but it operates on a global level. It provides a platform for artists, antique dealers, and creatives around the world to showcase their crafts or any items they have for sale. Artfire is similar to Etsy, built as a way to connect artisans and crafters directly with buyers around the globe. It offers an all-encompassing e-commerce solution for individuals to sell their items online, with no upfront costs. For buyers, this is a treasure trove of antiques, handmade goods, and vintage items to scroll through to find the perfect piece for themselves as a gift.
Like Etsy, sellers on Artfire can set up their own 'store' where buyers know directly where to find them. This is a great place to find antiques as it opens up opportunities around the world to source items you might not otherwise have access to elsewhere.
Bonanza

Bonanza is a peer to peer marketplace, much like eBay or Amazon, which allows sellers to list almost anything they wish for sale. It is much less commonly known than these rivals, but it's scores for customer service, among other things, far outranks the competition. In 2016, Bonanza was voted as the "Most Recommended Marketplace" in an enormous sellers survey that asked for the opinions of 50,000 sellers. In 2020, its scores also beat Amazon, eBay, and Etsy, when it came to "Communication" and "Ease of Use."
Bonanza is focused on good customer service and satisfactory experience for both the buyer and seller, which is where it differs from its competitors, where customer service can be patchy. Bonanza is a vast marketplace, which includes antiques. It is a good place to look for antiques if you're frustrated with using the likes of eBay.
Like many other peer to peer marketplaces, Bonanza allows sellers to set up their own virtual 'stores,' and these are then reviewed by customers, so you know before you do business with anyone if they have a good reputation. This is vital when buying antiques to be sure you are getting a genuine item that is in good condition and not paying over the odds.
The Hoarde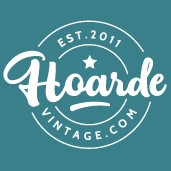 This is a British website, which operates as a marketplace for antique dealers to connect with buyers all over the world. It was founded in 2011 by a dealer who wanted to create a friendly marketplace that was less cut-throat than the likes of Amazon or eBay, with a solid community base and high-quality items.
Unlike many other websites of its kind, The Hoarde does not charge a commission on each item a dealer sells, but instead, it charges a monthly or annual membership fee. This way, sellers are able to negotiate their purchase price with buyers and be aware of exactly how much they'll get, and it also works as an incentive for dealers to sell more because their membership is a flat fee that is not dependent on how much money they make. The website is aesthetically inviting, providing an attractive platform for buyers and sellers to connect.
The Hoarde prides itself on operating in a transparent manner and doesn't get involved in transactions between dealer and buyer. Buyers are able to communicate directly with dealers, and if possible, even visit their physical premises to view antiques in real life before purchasing. Many dealers offer delivery, while some prefer local buyers who can collect items for convenience. The website lists items in five main categories; mirrors, lighting, furniture, accessories, and garden architectural. Within these categories are tens of thousands of items for sale that change daily, with the majority of items being antiques, vintage pieces, or quirky and unusual finds.
Tara Shaw Antiques

Tara Shaw is an interior designer who believes in using antique pieces with history and meaning to create interiors that reflect the soul of the person residing in them. Tara has curated a wide selection of antiques for sale on her website, where shoppers can find anything from antique garden planters to Louis XVI mirrors.
This is a good place for beginner antiques collectors to find beautiful items, as Tara has already hand-selected the items for sale so that buyers can have confidence that the pieces are genuine and in style. This is probably not the best place to look if you are on the hunt for a hidden gem, but instead is a reliable source of antiques, and also a great place to look for inspiration. Tara draws inspiration from the style in New Orleans, and her antique items are based around a European theme.
The Good Mod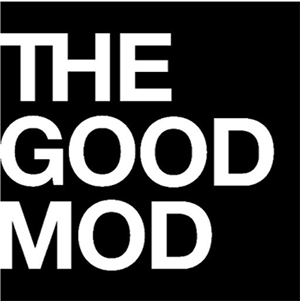 This online antique store is based in Portland, Oregon. It sources predominantly mid-century items of vintage furniture, accessories, and art, then lists them for sale on its website. Unlike many other platforms for buying antiques, this is not a peer to peer marketplace and functions just like a regular online shop. This cuts out any haggling or awkward communication with sellers and dealers and makes for a more seamless transaction for those people who value efficiency over details.
Much of the inventory on The Good Mod is furniture, and each piece is vintage, so you have to move quickly if you want to purchase something because it won't be around for long, and there are no duplicate items. The advantage of this is that you can furnish your home knowing that your style will be individual and your friends and family won't have the same pieces.
As vintage furniture goes, the pieces available on The Good Mod are reasonably priced, with a pair of bar stools typically costing between $300 and $400. However, if you're hunting for a rare antique at a bargain price, then this probably isn't going to be the place to find it. Instead, look at The Good Mod as a place to find curated, stylish vintage and antique pieces to furnish your home with.
Kairos Collective

Kairos Collective is an online space for connecting antique dealers, interior designers, and buyers. It works only with professional dealers and galleries, who have to apply via a dealer application to be considered for listing on the site. This ensures a high-quality inventory so that buyers don't have to sift through undesirable items, and also ensures that buyers can rely on the authenticity of pieces they are buying.
Most items for sale on the website are one-offs, and these listings are not removed until a sale is completed, so if you want an item, you should move quickly to secure it. Items added to the basket can still be bought by other users.
Kairos Collective is based in the UK, with most dealers being UK centric; however, the antiques are available for shipping worldwide. Items are typically shipped out within seven days, but international deliveries can take longer. The website itself has a glossy interface that feels high end and prestigious. It offers a luxury shopping experience for antique collectors or interior designers who want to incorporate antiques into their designs.
The Sale Room

This is an online auction website that lists details of live physical auctions going on all around the world, though the majority of the auctions are based in the UK. Prospective buyers are able to look through the catalogs of upcoming auctions and submit offers for the highest amount of money they are willing to bid on an item. The website will then have someone physically attending the auction who will bid on your behalf. You will be automatically notified if you have won the item or if you have been outbid. You can then pay for the item on the day of the auction and arrange to collect it or have it shipped to you if the auction house is not local.
Over 500 auction houses around the world participate in the site, giving antique collectors access to auctions they would otherwise not be able to attend.
Amazon
Amazon is arguably the world's biggest online platform for connecting buyers and sellers. You can buy or sell almost anything you wish on Amazon, which includes antiques. If you're using Amazon to search for antiques, you can filter your results to only see those in your budget, or that are closest to your location to allow for easy collection. You can also search for antiques worldwide and arrange international shipping with the seller.
When using Amazon, you should carefully research the seller's credentials and ensure your antique is authentic, because items are not certified by Amazon, and so you could get scammed if you don't do your homework.
eBay
eBay is the world's biggest online peer to peer marketplace, where you can purchase items from all over the world. Like Amazon, you should ensure you thoroughly research your antique before making a purchase to ensure it is genuine. If possible, it would be best to collect your purchase in person to allow you the chance to inspect it before parting with any money, because although eBay does offer buyers protection, it is easy to get scammed and be unable to get your money back.
You can find anything you want for sale on eBay, which in one respect is great because there is an almost unlimited choice, but it also means that you can spend hours scrolling through items to find exactly what you want. On eBay, you have the option of bidding for an item or paying a fixed price, and it is the auction element that many people enjoy about buying antiques on eBay, as you get the thrill of seeing if you can outbid the competition when the final seconds are counting down.
You'll need to be strict with yourself and set firm guidelines with how much you are able to pay for an antique because it is possible to get carried away in the moment, but once you have made a bid, you are contractually obliged to pay for it if your bid is successful. eBay can be a great source of finding rare and hidden gems, where individuals rather than dealers may be unaware of the value of what they are selling.